-Short Attention Span Theater-
Gear Tastemasters
[Gear Tastemasters] If you read reviews you understand that they aren't objective, so much as they are an attempt to make an objectively valid argument in support of a subjective opinion. My hope is that in reading my reviews that you can agree with the argument even if you don't necessarily agree with the score. In other words, we may not agree because we have different tastes, but we can agree on objective things‐like a high blade-to-handle ratio is a good thing. With that in mind, it is probably worth laying out who influenced my tastes when it comes to gear.
Posted by: Besoeker || 03/28/2020 05:09 || Comments || Link || E-Mail|| [10797 views] Top|| File under:
-Signs, Portents, and the Weather-
Coronavirus sends city dwellers fleeing to second homes, inflaming tensions in towns across the nation
[Yahoo] Amid increasingly vitriolic Facebook posts on various community pages about how city dwellers with second homes should stay away during the coronavirus pandemic, a nurse added her post to the mix, aiming to explain why she and her husband would be coming to the Cape Cod region in Massachusetts from New York in April.

"My husband and I are both RN's... We are ...coming to help with the influx of potentially critical patients into the Cape's healthcare system," she wrote. "Please keep in mind that not all your neighbors with NY or out of state license plates are there as a burden. Some may be there to help save your life if it's needed. Let's be kind in this time of need and help our neighbors not alienate them."

Even among the dozens of positive comments, including, "You shouldn't have to explain yourself," were a couple of snarky responses disparaging their arrival, which have since been deleted. And an influx of similar posts have touched off debates that have sometimes continued for days ‐ "I know many second homeowners who are far from rich," noted a resident of Provincetown, at the most remote tip of Cape Cod and currently under a local state of emergency, in an attempt to diffuse resentment. Another added, "Today a woman asked me if a was a 'townie'? And I was honestly nervous as to how to respond."

Meanwhile, said one of many dissenters, "Not only should people not be flooding into town, people who live in [Provincetown] and have a place to leave to should leave to help the situation...why anyone thinks isolating on the tip of an island with limited resources is the thing to do is beyond me."

Enter the latest version of "Us and Them," coronavirus edition, with anxiety over the pandemic stoking age-old tensions between locals and second-homeowners in towns across the country and the world.

Posted by: Besoeker || 03/28/2020 13:46 || Comments || Link || E-Mail|| [10796 views] Top|| File under:
2007 Study: Severe acute respiratory syndrome coronavirus as an agent of emerging and reemerging infection.
[Clin Microbiol Rev. 2007 Oct;20(4):660-94.]
Authors: Cheng VC1, Lau SK, Woo PC, Yuen KY.

Abstract

Before the emergence of severe acute respiratory syndrome (SARS) coronavirus (SARS-CoV) in 2003, only 12 other animal or human coronaviruses were known. The discovery of this virus was soon followed by the discovery of the civet and bat SARS-CoV and the human coronaviruses NL63 and HKU1. Surveillance of coronaviruses in many animal species has increased the number on the list of coronaviruses to at least 36. The explosive nature of the first SARS epidemic, the high mortality, its transient reemergence a year later, and economic disruptions led to a rush on research of the epidemiological, clinical, pathological, immunological, virological, and other basic scientific aspects of the virus and the disease. This research resulted in over 4,000 publications, only some of the most representative works of which could be reviewed in this article. The marked increase in the understanding of the virus and the disease within such a short time has allowed the development of diagnostic tests, animal models, antivirals, vaccines, and epidemiological and infection control measures, which could prove to be useful in randomized control trials if SARS should return. The findings that horseshoe bats are the natural reservoir for SARS-CoV-like virus and that civets are the amplification host highlight the importance of wildlife and biosecurity in farms and wet markets, which can serve as the source and amplification centers for emerging infections.



Emphasis added last para, Horseshoe bats, etc.





Possibly Related: DoJ - Harvard University Professor and Two Chinese Nationals Charged in Three Separate China Related Cases
Posted by: Besoeker || 03/28/2020 11:48 || Comments || Link || E-Mail|| [10794 views] Top|| File under:
Why France is hiding a cheap and tested virus cure
[Asia Times] What's going on in the fifth largest economy in the world arguably points to a major collusion scandal in which the French government is helping Big Pharma to profit from the expansion of Covid-19. Informed French citizens are absolutely furious about it.

My initial question to a serious, unimpeachable Paris source, jurist Valerie Bugault, was about the liaisons dangereuses between Macronism and Big Pharma and especially about the mysterious "disappearance" ‐ more likely outright theft ‐ of all the stocks of chloroquine in possession of the French government.

Respected Professor Christian Perronne talked about the theft live in one of France's 24/7 info channels: "The central pharmacy for the hospitals announced today that they were facing a total rupture of stocks, that they were pillaged."

With input from another, anonymous source, it's now possible to establish a timeline that puts in much-needed perspective the recent actions of the French government.
Posted by: Besoeker || 03/28/2020 11:10 || Comments || Link || E-Mail|| [10798 views] Top|| File under:
How Grandmother's Gargling Remedy Could Help Abate The Coronavirus
[Federalist] Many elders remember being told as youngsters to gargle with saltwater to avoid getting a cold or sore throat. Well, guess what? Grandma may not have known why this was a good idea scientifically, but that doesn't make it any less effective.

We also know about the cleaning power of bleach and are using it to sanitize surfaces amid the coronavirus. Have you ever wondered why this works? A certain chemical, hypochlorous acid (HOCL), in the bleach kills pathogens, including fungus, bacterium, and virus. Obviously, it is not safe to inhale or ingest bleach. However, we do have an easy and safe alternative.

Cells lining the nose and throat can produce HOCL when they are bathed with chloride. One of the easiest ways to accomplish this exposure is using sodium chloride, better known as salt or saline. The more chloride presented to the cells, the more HOCL they generate.

The process was clearly presented in 2018 by Dr. Sandeep Ramalingam and his colleagues, who said, "Antiviral innate immune response in non-myeloid cells is augmented by chloride ions via an increase in intracellular hypochlorous acid levels." Your white blood cells also produce HOCL, which plays a critical role in the initial immune response to a variety of infections, including COVID-19.

By cleansing your sinuses and breathing passages with hypertonic saline, you augment the natural killing mechanisms of your immune system. Theoretically, regular daily hypertonic saline nasal irrigation and gargle (HSNIG) could be a proactive step to kill the coronavirus.

THE SCIENCE SPEAKS FOR ITSELF
Evidence suggests HSNIG is effective with other respiratory viruses. In a 2019 study published in the peer-reviewed journal Nature, Ramalingam and his colleagues studied 61 people who had developed a common cold. Interestingly, 31 percent of these colds were caused by one of the common coronaviruses.
Posted by: Besoeker || 03/28/2020 10:19 || Comments || Link || E-Mail|| [10796 views] Top|| File under:
This Indiana area has highest rate of COVID-19 cases in state
[Herald Tribune] Three community leaders gave a COVID-19 community update March 27 by video during Indiana's stay-at-home order.

Mayor Mike Bettice began by noting, "Within our three-county area ‐ Ripley County, Franklin County and Decatur County ‐ we have a population of approximately 78,000 people. As of last night, we had 61 confirmed cases within our area ... we are unfortunately leading the state in those infections.

"If you look at Vanderburgh County, which is home to Evansville, with a population of 180,000, they have six confirmed cases." He gave two more examples: Allen County, with Fort Wayne and 380,000 people; and Tippecanoe County, which includes Lafayette and West Lafayette and just under 200,000 residents, each had eight confirmed cases.

"We have a much higher rate of incidents than these other parts of the state."

He emphasized, "This is something we really need to pay attention to."

Ripley County health officer Dr. David Welsh said, "We appreciate everyone's efforts today, but we're not done. We're just getting started."

"Just this week in the United States, the total number of positive cases has gone from over 46,000 to over 85,000 from Tuesday to today."

Margaret Mary Health President and CEO Tim Putnam acknowledged, "We're seeing a cluster in this area. Unfortunately, it's a greater intensity per capita in the Ripley-Franklin-Decatur area than any of the rest of the state or, quite frankly, the Midwest."

The state average of tests coming back positive is 15%. At MMH, it's over 30%. He warned, "This is a significantly higher issue in our region ...

"What we're doing to prepare for that at Margaret Mary is expanding our 25-bed capacity to a 36-, 44- and finally a 58-bed capacity.

"Additionally, since Cincinnati and Indianapolis are not seeing the concentration of patients that we are, we still have a good ability to transport critical patients to both of those communities. There's a lot of attention coming from state officials. We actually have the ability to work with the state very closely ... They're going to be sending a team down to be able to work with us to understand what's happening in the region."

The hospital leader said, "I encourage you to adhere to what Dr. Welsh is saying ... and follow the health department's guidelines."

Welsh advised, "We need to practice those things that we know work ‐ washing your hands; social distancing; ... if you are sick, don't join with other folks; if you are sick, seek medical attention, but call first. If you access 911, let them know that you're a person who's having a respiratory situation so we protect our first responders."

"The health department is there for you and can answer your questions. We need you to plan, prepare and be safe."

Bettice said, "I do want to take this opportunity to thank both Dr. Welsh and Mr. Putnam for their work in keeping us all informed on what's happening in our local area .... and very much appreciate they've been so open with us in sharing information."

The mayor concluded, "Be safe and make good choices."

A certain morbid irony:

Wiki - Batesville Casket Company manufactures caskets and cremation urns. The company is a subsidiary of Hillenbrand, Inc.,[1] and is headquartered in Batesville, Indiana.

The company operates 4 manufacturing plants in Batesville, Indiana, Chihuahua, Mexico, Manchester, Tennessee, and Vicksburg, Mississippi.

The company traces its roots to 1884, when John Hillenbrand began producing handmade wooden caskets.[citation needed] These caskets had ornate carvings made by casket and furniture companies.[citation needed] In 1906, Hillenbrand purchased the failing Batesville Coffin Company, and renamed it to Batesville Casket Company.
Posted by: Besoeker || 03/28/2020 07:43 || Comments || Link || E-Mail|| [10799 views] Top|| File under:
Pres. Trump Covid-19 pressers a yuge ratings success
[LI] The other day I noted thatRachel Maddow and others call on networks not to broadcast Trump coronavirus press conferences.

I pointed out that the claim by Maddow and others is that Trump presents a false or misleading view of the health problem, but in fact it is Maddow and other liberal talking heads who present the misleading view of events:

Here's Maddow using prime time to call for the media to censor Trump:

"I know we ought to be getting used to this kind of thing by now, but I'm not. President Trump today, again, just flat-out wrong in public about this malaria drug that has gotten stuck in his mind, quite some distance from the facts," Maddow said on her show.

"If the president does end up saying anything true, you can run it as tape but if he keeps lying like this every day on stuff this important, all of us should stop broadcasting it. Honestly, it's gonna cost lives," she added on the program....

Notice Maddow is the one lying. The malaria drug can be used for coronavirus off-label, there is anecdotal evidence of its effectiveness, but the FDA requires more systematic testing before off-label use could become on-label use.

Anyone watching the press conference would understand all this context. Anyone watching Rachel Maddow would not....

I hope Trump does the briefings and takes questions 7 days a week. These are the most transparent sessions I've seen in any president in my lifetime.

I noted that the pressers were must-watch TV, and that likely was contributing to Trump's surge in the polls. That presents a problems for the media and Democrats.

But I didn't have any information on the ratings. Now we do, and they are a big hit.
Posted by: Besoeker || 03/28/2020 07:27 || Comments || Link || E-Mail|| [10794 views] Top|| File under:
Why the World's Doing a Double-Take on China's No-New-Infections Claim
[Real Clear Investigations] China's announcement this month of nearly a week of no new infections in Wuhan, the hard-hit city where the coronavirus pandemic originated, was both hope-inspiring -- and hard to believe.

Medical professionals said the draconian set of policies imposed by the Chinese government ‐ including widespread testing, isolation of all infected people and anyone they came in contact with ‐ are proven methods for limiting contagion. Other countries, South Korea and Taiwan, for example, have followed similar courses, and they have also reported steep declines in new infections, though neither says it has achieved no new local infections, as China claims.

"What we don't know is the degree to which they're being transparent and the degree to which they're following up on existing infections," Don Goldmann, a professor of immunology, infectious diseases, and epidemiology at the Harvard T. H. Chan School of Public Health, said in a phone interview.

Dr. Goldmann said Chinese scientists have been extremely transparent about what they've discovered about the coronavirus so far; they have shared information on the genetics and sequencing of the virus and details of autopsies, clinical care and outcomes, he said. They've also shared fatality rates among different age groups.

"So I'm not sure why they would make this up," he said, "especially since risking another wave of this would not be in their interests or in the interests of their leadership."

Still, skepticism about China's no-new-local-infections claim is widespread, including, at least according to the anecdotal evidence, inside China. The doubt is fueled both by China's Communist Party's long history of propaganda and by the obvious benefits of changing the focus from the government's initial efforts to suppress information about the coronavirus to its supposedly glorious victory over the disease crippling much of the world.

"A propaganda spokesman's job is the turn messy facts into a clean narrative," Andrew J. Nathan, professor of political science at Columbia University and a leading China expert, said in an email. "China is trying to bury the embarrassment of the Covid-19 cover-up in a happy story of triumph over the virus.

"But it feels like overreaching to say that transmission has completely stopped," Nathan continued. "It seems that the message is political, not epidemiological."
Posted by: Besoeker || 03/28/2020 05:25 || Comments || Link || E-Mail|| [10794 views] Top|| File under:
The Real Pandemic Is Globalism
[The American Thinker] Is the world's draconian response to the coronavirus a panicked leap backward into indiscriminate annihilation ‐ not only of national economic health, but also of its prerequisite, individual liberty? Does it prepare a future path, give sanction and precedent to eventual dictatorial control by government, which could be usurped by a left-wing administration to promote the globalist agenda that Obama and the radical Democrat Party endorse?

Black swan events that inflict a planetary cost will continue to occur. Clearly, this one has overwhelmed national governments. George Soros himself could not have fantasized, in his habitual delirium, a more enticing catastrophic scenario for the installation of his grand plan ‐ if power could only be wrested away from President Trump. It puts other threats ‐ 9/11, immigration invasion, and the weaponization of the institutions of government by the Deep State ‐ into the shade! None of them has involved a nationwide lockdown on freedom of movement.

We already see evidence of the left's attempt to use the pandemic to nurture the leftist agenda in Nancy Pelosi's dry run to stuff the proposed recovery legislation with her ideological pork. Here are just a few of her demands, as reported on TownHall March 24, 2020, which she has "put on hold."
Posted by: Besoeker || 03/28/2020 04:49 || Comments || Link || E-Mail|| [10794 views] Top|| File under:
COVID-19 in the Light of History
[Chronicles] Serious epidemics can have far-reaching social, cultural, and geopolitical consequences. The plague which devastated Athens in 430 BC‐in the second year of the Peloponnesian War, when an Athenian victory still seemed within reach‐claimed a quarter of the population, some 75,000 people including Pericles. His successors were weak and incompetent, and Athens suffered a precipitous decline in the observance of "every rule of religion or law," according to Thucydides. Not until 415 B.C. had Athens recovered sufficiently to mount a major offensive, but due to the poor quality of Pericles' successors the Sicilian expedition ended in an utter rout.

The Antonine plague (A.D. 165-180) was actually caused by smallpox rather than Yersinia pestis. It took up to five million lives, about 25 percent of those affected. Approximately one-tenth of the population of the Empire died, more than a third in some regions (Gaul, Lombardy, the Rhine Valley). The Roman army was devastated, leaving frontiers vulnerable to barbarian penetrations. Germany's leading early historian of ancient Rome Barthold Georg Niebuhr concluded in 1827 that "the ancient world never recovered from the blow inflicted on it by the plague which visited it in the reign of Marcus Aurelius." It was the precursor of the Third Century Crisis and the subsequent long-term decline of Rome's power and authority.

The Black Death (1347-1351) killed 30 to 60 percent of Europeans and caused massive religious, social, and economic disruptions. In the 17th century it struck again, with deadly ferocity but not the same geographic reach. Its effect on the city of Milan was presented with impressive accuracy in Alessandro Manzoni's 1828 I Promessi sposi (The Betrothed), Italy's equivalent of Tolstoy's War and Peace.
Posted by: Besoeker || 03/28/2020 04:38 || Comments || Link || E-Mail|| [10793 views] Top|| File under:
Grim phase arrives ‐ three more hot-spot cities, Chicago, New Orleans, Detroit
[Washington Examiner] The coronavirus pandemic is set to move into a new, more dangerous phase next week, with three more big cities likely to be badly afflicted, as New York has been.

New York is worse off than anywhere, with 44,000 confirmed cases, half of the nationwide total. New York City alone has reported 23,000 cases and 365 deaths. City doctors say the hospitals there face a worse calamity than during the AIDS epidemic or the 9/11 terrorist attacks.

But New York's mitigation efforts appear to be working as the state's new cases have begun to level off, U.S. Surgeon General Jerome Adams said Friday. So the city had decelerated infections and reached an inflection point, even though the worst is yet to come and the Jacob K. Javits Convention Center has been converted to a temporary hospital in preparation for an influx of patients.

But three other cities face growing crises, Adams said. "We also see hot spots like Detroit, like Chicago, like New Orleans that will have a worse week next week than what they had this week," he said Friday on CBS This Morning.
Posted by: Besoeker || 03/28/2020 03:56 || Comments || Link || E-Mail|| [10797 views] Top|| File under:
China-Japan-Koreas
PR Disaster: President Xi Forgets To Remove 'Made In China' Tags From Coronavirus
[Babylon Bee] In a PR disaster for the Communist government of China, President Xi Jinping suddenly realized he forgot to take off the "Made in China" tags from all copies of the coronavirus his government shipped all over the world.

"Oh, shoot, I knew I forgot something," the totalitarian Communist president muttered as his scientists examined COVID-19 viruses under microscopes and realized every copy of the virus had the telltale tag attached. "All this time I've been trying to blame America for this thing and the evidence was right there."

"How embarrassing!" Luckily for the Communists, the American media immediately began calling anyone who pointed out the tags' existence a racist, buying the CCP some time to deal with the PR fiasco.

The CCP has issued a recall on the virus, asking everyone with copies of the novel Wuhan coronavirus to ship them back to mainland China so the tags can be replaced with new ones reading "Made by Evil Pig-Dog President Trump."
Posted by: Frank G || 03/28/2020 00:00 || Comments || Link || E-Mail|| [10797 views] Top|| File under: Commies
Home Front: Politix
Jill Biden is the answer
[American Thinker] Almost every night, all of America is witness to Joe Biden's seemingly progressive mental decline on full display. The decline expresses itself in surprisingly different forms each night. It all adds up to what we laymen are certain is age-advanced dementia.

Biden can't remember words, places, or people. He recalls he was once in the "Obiden-Bama" administration and is now running for "U.S. Senate." Facts and figures are even more challenging. Even hardcore conservatives cringe with sadness as Biden slurs his way through the mental fog. So why is Joe Biden running for president, given his age and mental decline? Why? People often ask, "How could Biden's family allow this to continue?"

While grifter Hunter Biden isn't likely to discourage old Joe, what about Joe's wife of 42 years, Jill Biden? Shouldn't the good "Doctor" Jill step in and make the call to retire Joe to Florida or at least to Southern Delaware? Let's consider some questions:

Who is the one person who knows better than anyone that Joe Biden's mental faculties are in serious decline?

Answer: Jill Biden

Who is the one person with the power to make Joe Biden retire from politics?

Answer: Jill Biden

Who is the one person closest to Joe who encouraged him and now enables him to run for the presidency for a third time?

Answer: Jill Biden

When asked why Joe Biden was running for president, who told The View, "I wasn't ready to run, but then...Charlottesville happened"?

Answer: Jill Biden

Who told The View that the decision about running was put to Joe's grandchildren, who demanded that "Pop" run for president, after which "we jumped in"?

Answer: Jill Biden

Which career political wife almost certainly stewed in jealousy for eight years while playing second fiddle to newcomer Michelle Obama, who didn't even want the job?

Answer: Jill Biden

Who is the one person constantly seen and heard after debates, on stage, and after televised appearances, instructing Joe Biden to "come" or "go," and whom he obediently obeys?

Answer: Jill Biden

Who said on The View that she didn't think her stepson Bo Biden was going to die until the moment he died?

Answer: Jill Biden

Who said on The View, "We've never known anything but politics, it's not a job, it's a lifestyle"?

Answer: Jill Biden

Who would be de facto president early on in a Biden administration, even without a severe medical event?

Answer: Jill Biden

In a Biden administration, who would be emulating Edith Wilson, wife of President Woodrow Wilson, who called the shots after Wilson's severe stroke left him bedridden?

Answer: Jill Biden

Who dedicated her last book to the "The inspiring, groundbreaking First Lady Edith Wilson"?

Answer: You guessed it ‐ Jill Biden
Posted by: Frank G || 03/28/2020 07:44 || Comments || Link || E-Mail|| [10795 views] Top|| File under:
FOX primetime host Trish Regan booted for Covid19 story
[Breitbart] Fox Business Network announced Friday that it has "parted ways" with primetime host Trish Regan, who abruptly left the airwaves after calling concerns about the Chinese coronavirus another attempt to impeach President Donald Trump.

"We thank her for her contributions to the network over the years and wish her continued success in her future endeavors," a Fox Business Network spokesperson said in a statement. "We will continue our reduced live primetime schedule for the foreseeable future in an effort to allocate staff resources to continuous breaking news coverage on the Coronavirus crisis."

"I have enjoyed my time at FOX and now intend to focus on my family during these troubled times," Regan said in a separate statement. "I am grateful to my incredible team at FOX Business and for the many opportunities the network has provided me. I'm looking forward to this next chapter in my career."

The development comes after Regan, during a March 9th monologue, broadcasted a graphic accusing the Democrat Party and the corporate media of carrying out a "Coronavirus Impeachment Scam."

"We've reached a tipping point. The chorus of hate being leveled at the president is nearing a crescendo as Democrats blame him and only him for a virus that originated halfway around the world," the host told viewers at the time. "This is yet another attempt to impeach the president."

"Many in the liberal media using, and I mean using, coronavirus in an attempt to demonize and destroy the president," she added.

Fox Business Network announced March 14 that both Regan's and Lisa "Kennedy" Montgomery's programs would go on "hiatus" in an effort to reallocate "resources from both shows for staffing needs during critical market hours" during the coronavirus pandemic.

"FBN has taken prudent steps to limit staffing levels and is prioritizing its coverage during market hours. I fully support this decision ‐ we all must to [sic] do our part to keep our colleagues safe," Regan tweeted of the move.

Regan is a former CNBC host and Bloomberg News reporter
Posted by: Besoeker || 03/28/2020 07:16 || Comments || Link || E-Mail|| [10794 views] Top|| File under:
Government
America does not need a Director of National Intelligence
[Washington Times via Center for Security Policy] In response to recent complaints by former intelligence officials like James Clapper, John Brennan and others about President Trump's current effort to reduce the bloat and politicization of the Office of the Director of National Intelligence (ODNI), it's time to admit something they do not want to discuss: America does not need a director of national intelligence.

Members of Congress who drafted the 2004 Intelligence Reform and Terrorism Prevention Act (IRTPA) ‐ the law that created the DNI ‐ were convinced that a centralized director of the entire intelligence community could prevent another 9/11 by ensuring that intelligence agencies share vital information with one another, improve intelligence management, and address problems with security clearances. There also was a belief that the U.S. Intelligence Community had become too large and complex for the CIA Director to run the CIA and sixteen other intelligence entities.

Congress created the ODNI because proponents took advantage of a crisis ‐ the aftermath of the 9/11 attacks ‐ to push through a bad idea that never would have been adopted in normal circumstances. Lawmakers knew the American people were demanding bold action in response to the terrorist attacks and were sold on the idea that creating a DNI represented such bold action and would be a panacea for the intelligence community's shortcomings. Most did not understand ‐ or ignored ‐ warnings that creating a DNI likely would lead to a huge bureaucracy that would damage, not improve, American intelligence capabilities.

Creating a DNI-like position had been debated in a bipartisan way for more than 20 years before the IRTPA passed. It was never implemented because of a consensus that it would be a bad idea because it would create a wasteful new layer of intelligence bureaucracy. For the CIA, the notion that the U.S. Intelligence Community was too large for the CIA Director to manage was seen as nothing more than a power grab by other intelligence agencies. Many asked that if the President can head the huge U.S. government bureaucracy, why can't the CIA Director head all American intelligence agencies?

Not all members of Congress favored creating the DNI. A notable exception was former House Intelligence Committee member Ray LaHood (R-Ill) who said when Congress passed the IRTPA in 2004, "I believe creating a national intelligence director is a huge mistake. . . . it's another bureaucracy, it's another layer of government. It would not have prevented 9/11 and it will not prevent another 9/11."

Sixteen years later, we know Congressman LaHood was right: The record is clear that creating the DNI has made America less safe. Centralization of the intelligence community forced a surge in groupthink and risk-averse intelligence analysis. Bureaucratic culture and intellectual integrity fell victim to an enforced politicization and virtue-signaling. Intelligence professionals with different perspectives fell silent, were pushed aside or penalized, or retired early. According to a 2016 Heritage Foundation report, since the creation of the DNI position, intellectual and bureaucratic decay resulted in a series of intelligence failures. Those included failure to predict the Arab Spring, the resurgence of al-Qaeda, the adventurism of Putin, the aggressiveness of China, and a number of terrorist attacks on the U.S., from the Detroit "underwear bomber" to the San Bernardino massacre.
Posted by: Besoeker || 03/28/2020 00:00 || Comments || Link || E-Mail|| [10793 views] Top|| File under:
Who's in the News
38
[untagged]
5
Arab Spring
4
Sublime Porte
4
Govt of Iran
3
Govt of Iraq
2
Govt of Iran Proxies
1
Houthis
1
Govt of Pakistan
1
Govt of Syria
1
Islamic State
1
Commies
1
Taliban
1
Moslem Colonists
Bookmark
E-Mail Me
The Classics
The O Club
Rantburg Store
The Bloids
The Never-ending Story
Thugburg
Gulf War I
The Way We Were
Bio
Merry-Go-Blog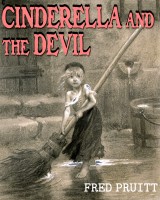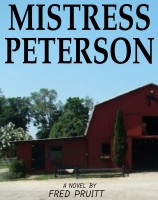 On Sale now!


A multi-volume chronology and reference guide set detailing three years of the Mexican Drug War between 2010 and 2012.

Rantburg.com and borderlandbeat.com correspondent and author Chris Covert presents his first non-fiction work detailing the drug and gang related violence in Mexico.

Chris gives us Mexican press dispatches of drug and gang war violence over three years, presented in a multi volume set intended to chronicle the death, violence and mayhem which has dominated Mexico for six years.
Click here for more information


Meet the Mods
In no particular order...


Steve White
Seafarious
tu3031
badanov
sherry
ryuge
GolfBravoUSMC
Bright Pebbles
trailing wife
Gloria
Fred
Besoeker
Glenmore
Frank G
3dc
Skidmark



Better than the average link...



Rantburg was assembled from recycled algorithms in the United States of America. No trees were destroyed in the production of this weblog. We did hurt some, though. Sorry.
100.24.118.144

Help keep the Burg running! Paypal: