The Grand Turk
Turkey's invasion a trigger for ruinous regional war
[ARABNEWS] Are we sliding into an expanded conflict in a region already on a knife-edge following Iran's escalations against oil infrastructure and other targets? Talking to diplomats with decades of Middle East experience, many grimly believe this to be the case. The Sick Man of Europe Turkey


...just another cheapjack Moslem dictatorship, brought to you by the Moslem Brüderbund...


's invasion of northeastern Syria demolishes a fragile status quo: Just 2,000 US troops had deterred Iranian proxies from dominating the east of the country, while a few hundred Kurdish fighters guarded nearly 100,000 ISIS
<...embracing their inner Islamic Brute...
suspects and their families.
Continued on Page 49
Posted by: Fred || 10/14/2019 00:00 || Comments || Link || E-Mail|| [6505 views] Top|| File under: Sublime Porte
Home Front: Politix
Fox News is Joining the Fake News Pollsters
[American Thinker] Those on the political right believe Fox News is an ally, while those on the left criticize Fox as a right-wing echo chamber. Both groups are wrong. Fox News has made a hard turn to the left in recent years. Roger Ailes and Rupert Murdoch are relegated to the Fox News Wikipedia page while the new bosses are the next generation of Murdochs, woke, liberal, and no fan of either President Trump or his supporters.

Fox's news shows are peppered with liberals, from Juan Williams and the recently departed Sheppard Smith to Donna Brazile and Chris Hahn. The evening and weekend opinion show hosts are still solidly conservative, but that number is dwindling. Fox us still better than CNN for example, with no conservative voices, after firing Jeffrey Lord for the high crime of defending Trump on the Orange Man Bad network.

As the impeachment scheme falls apart, with no actual wrongdoing by the President, no bribes or extortion, no pay-to-play, no collusion, or anything else which Trump is accused of, but which Joe Biden actually did, the media has gone into overdrive to push the "everyone hates Trump and wants him thrown from office" mantra.

Who needs high crimes or misdemeanors if a majority of America wants Trump removed from office? Impeachment by opinion poll.



Related: The Blaze - Poll showing 'record support' for Trump impeachment was 'misrepresented' by polling agency, analysis finds
Posted by: Besoeker || 10/14/2019 06:03 || Comments || Link || E-Mail|| [6467 views] Top|| File under:
Rashida and the law
[AmericanThinker] It seems that the charming and attractive Rashida Talib is still running off at the mouth about arresting people, specifically administration officials who refuse to respond to the House's "impeachment" subpoenas.

According to Rashida:

"There have been actual serious conversations about what the logistics would look like... if we did have to force someone through a court order to come before the Congressional committee... she said. "This is pretty uncharted territory for many of us and even for Congress."

Of course there have been. Leftists yearn for police powers, for the ability to reach out and punish anyone they see, with a ferocity unknown to normal human beings. That was true during the French Revolution, and will be true of the Ganymede revolt of 2250.


Now add that special Palestinian seasoning
Posted by: g(r)omgoru || 10/14/2019 05:25 || Comments || Link || E-Mail|| [6471 views] Top|| File under:
Syria-Lebanon-Iran
Kurdish WWII veterans: Trump wasn't born when we fought the Nazis
[RUDAW] ERBIL, Kurdistan Region ‐ Ahmad Mustafa Delzar may be frail nowadays, but his mind is sharper than ever as he approaches his 100th birthday. On Wednesday, when US President Donald Trump justified his Syria withdrawal by claiming the Kurds never helped the US in the Second World War, Delzar, a veteran of that very war, was outraged.

"Trump was not born then ‐ that is why he does not know that the Kurds participated in the war," Delzar told Rudaw's Hiwa Jamal on Saturday.

Trump was accused of abandoning the Kurds of northern Syria, a critical ally in the war against the Islamic State (ISIS), when he greenlighted the ongoing Turkish offensive.

In an attempt to justify his withdrawal of US troops, seen as the guarantors against a Turkish invasion, Trump said: "They didn't help us in the Second World War. They didn't help us with Normandy."

Trump's comments raised doubts about the reliability of the United States as a partner in the region, with many Kurdish politicians rethinking their long-held faith in the superpower as their protector.

Delzar, who was born in 1920 and is a well-known Kurdish poet, became a member of the Iraq Levies, a minority scout force established by the British during the First World War to control Iraq, in 1943.

"The levies were mainly Assyrians and Kurds and a smaller number of Arabs," Delzar told Rudaw. "I was the 8,000th Kurd who joined the levies during the Second World War. I joined the levies on February 28, 1943."

Delzar went through intense training at Habbaniyah airbase in western Baghdad and then transferred to Palestine via Syria in December 1944. Dezlar and a number of other Kurdish levies stayed on in Haifa in Palestine until the war ended.

"There were around 40 Kurds who participated on the northern Italy front and one of them was Karim Abdulwahid Haji Aziz," Delzar recalled. "Karim was a paratrooper and I remember he parachuted twice in Habaniyah."

The veteran, who spoke to Rudaw from his bed in Erbil, still wears a Kurdish hat known as klaw, with the word Kurdistan embroidered on it.

He's not alone in speaking out against Trump's false claims. Several families have come forward with photographs of their fathers and grandfathers proving they were on America's side in World War Two.

"I heard Trump saying that the Kurds did not take part in the war. He is lying," 69-year-old Mam Fareq Sadeq Ahmad, originally from Kirkuk, told Rudaw, showing a photo of a young, clean-shaven man in green uniform.
Posted by: Besoeker || 10/14/2019 11:02 || Comments || Link || E-Mail|| [6497 views] Top|| File under:
General Mattis: ISIS Will Resurge If U.S. Doesn't Keep Up the Pressure
[Free Beacon] Former secretary of defense James Mattis on Sunday said that ISIS will "resurge" if the United States does not keep up the pressure in Syria.

"We have got to keep the pressure on ISIS so they don't recover," Mattis said on NBC's Meet the Press. "We may want a war over, we may even declare it over. You can pull your troops out, as President Obama learned the hard way, out of Iraq. But the enemy gets a vote, we say in the military."

Mattis said that unless the United States keeps pushing against ISIS, it is "absolutely a given" that the terrorist organization will come back in full force.

Mattis resigned as secretary of defense in December 2018 after President Donald Trump announced that all United States troops would be withdrawing from Syria.
Posted by: Besoeker || 10/14/2019 06:51 || Comments || Link || E-Mail|| [6520 views] Top|| File under:
Retired four-star Marine general Allen: 'There is blood on Trump's hands':
[MAIL] A retired four-star Marine general has slammed President Donald Trump saying there is blood on his hands over the unfolding crisis in Syria after he ordered all U.S. troops to withdraw from the northern border area.

General John Allen told CNN on Sunday that the U.S. 'greenlighted' the current situation in Syria and that it was 'completely foreseeable'.

Syria's Kurds said Syrian government forces agreed on Sunday to help them fend off Turkey's invasion - a major shift in alliances that came after Trump ordered all U.S. troops withdrawn from the northern border area amid the rapidly deepening chaos.

The fast-deteriorating situation was set in motion last week when Trump ordered U.S. troops in northern Syria to step aside, clearing the way for an attack by Turkey, which regards the Kurds as terrorists.

Since 2014, the Kurds have fought alongside the U.S. in defeating the Islamic State in Syria and Trump's move was decried at home and abroad as a betrayal of an ally.
Posted by: Besoeker || 10/14/2019 06:28 || Comments || Link || E-Mail|| [6528 views] Top|| File under:
Terror Networks
The militant threat
[DAWN] OVER the past four decades, a variety of jihadi organizations have taken root in South Asia, thanks largely to the anti-Soviet Afghan 'jihad', a geopolitical adventure marshalled by the US, financed by the Gulf Arabs and supported by this country.

Though many outfits have been neutralised in the aftermath of 9/11 and the so-called war on terror, the region is still not completely free from the menace of

bully boy

militancy. For example, more ferocious terrorist outfits have emerged, such as the self-styled Islamic State
...formerly ISIS or ISIL, depending on your preference. Before that they were al-Qaeda in Iraq, as shaped by Abu Musab Zarqawi. They're really very devout, committing every atrocity they can find in the Koran and inventing a few more. They fling Allah around with every other sentence, but to hear western pols talk they're not really Moslems....
group, while 'veteran' players such as Al Qaeda have branched out and formed new wings.
Continued on Page 49
Posted by: Fred || 10/14/2019 00:00 || Comments || Link || E-Mail|| [6467 views] Top|| File under: Taliban
The Elite Hates The Trump Doctrine Because It Puts America First
We have Kurt Schlichter


What our betters ‐ those same smug geniuses who brought us Iraq, let NATO deadbeats string us along, and who let Mexico and China exploit us ‐ truly hate is the fact that the American people stood up in 2016 and demanded that our foreign policy stop sucking. Americans are sick of always getting handed the bill for some lame ruling caste priority, whether it's paying for the privilege of defending Europe on behalf of ungrateful continentals or funding the weird climate religion or letting China get rich off of gutting our industries. Mostly, we are sick of shipping our magnificent warriors off to die in ill-conceived, poorly-planned, ineptly-executed wars where we ended up shedding our boys' (and girls') blood refereeing fights that go back a dozen centuries.

The coastal elite gets to bask in the radiance of its own moral superiority for deploying young people in camo from Nebraska farms and Texas towns, and we get to hold the funerals.

...America First is a commonsense response to decades of America Last. It's a repudiation of those who get elected by Americans to protect and promote American interests yet think of themselves as "Global Citizens."

The elite scoffs at the notion of a "Trump Doctrine," imagining that no one but them could construct a coherent geopolitical paradigm. Of course, their neo-Wilsonian faculty lounge geopolitical paradigm has been a disaster, but if there's one thing our garbage elite is good at ‐ it is certainly no good at its core responsibilities of preserving American power, prosperity and freedom ‐ it is weaseling out of accountability for its myriad failures.



Posted by: g(r)omgoru || 10/14/2019 05:03 || Comments || Link || E-Mail|| [6468 views] Top|| File under:
The Age of Mutual Assured Cancellation
h/t Instapundit


[CityJournal] A modest proposal for my fellow journalists: Could we declare a bipartisan amnesty for the stupid things people did in high school and college‐or at least stop pretending that these things have any relevance in judging a middle-aged adult's professional competence?

I realize that this suggestion will trouble the many liberal journalists who have worked diligently to reveal what might or might not have happened at a party at Yale that might or might not have been attended by Brett Kavanaugh during his freshman year. (The definitive conclusion from thousands of hours of investigative reporting: people at the party were really drunk.) Nor will it appeal to the conservatives now savoring the seemingly endless series of photos of a young Justin Trudeau in blackface. (The Babylon Bee, a news-satire site, delivered the coup de grace: "Rare Photo Surfaces of Trudeau Not in Blackface.")

I also realize that it's futile to appeal to my colleagues' sense of perspective or feelings of compassion. These qualities have always been in short supply in our profession, and they're rarer than ever in the age of "cancel culture." We can convince ourselves that anything is newsworthy if it embarrasses the other side and generates enough clicks. Exactly how many beers did Kavanaugh drink in high school? A nation's fate is at stake! Precisely how many parties in the early 1990s did Trudeau attend in blackface? The public has a right to know!

...But now journalists have a selfish reason to behave decently: mutual assured cancellation, a strategic doctrine that has emerged from the recent media furor involving Carson King, a security guard in Iowa. He'd become a media sensation after holding up a sign on ESPN's College GameDay asking people to send him money so that he could buy Busch Light beer. As the money rolled in, he decided to redirect it from beer to charity, raising more than $1 million for a children's hospital. Anheuser-Busch kicked in money and planned to include him in a marketing campaign.

It should have been a feel-good story, but then a Des Moines Register reporter unearthed a couple of racist jokes that King had tweeted seven years earlier, when he was 16.

...The Register was besieged by readers outraged at its treatment of King, and they didn't just write letters to the editor. They retaliated by studying the social-media history of Aaron Calvin, the reporter who had written the article‐and who'd made a few offensive posts of his own, before joining the paper.

...As a form of deterrence, mutual assured cancellation‐let's call it MAC‐should not be underestimated.

...So long as journalists had a monopoly on public shaming, they were happy to judge yesterday's behavior by today's standards.

Now that social media has ended that monopoly, non-journalists can pass judgment, too, and they're following Alinksy's rule number 4: "Make the enemy live up to its own book of rules." Journalists would be wise to rewrite these rules, and to remember the adage about people in glass houses. In the age of MAC, everyone has stones.
Posted by: g(r)omgoru || 10/14/2019 04:43 || Comments || Link || E-Mail|| [6470 views] Top|| File under:
Who's in the News
26
[untagged]
17
Sublime Porte
3
Taliban
3
Arab Spring
3
Islamic State
2
Palestinian Authority
2
Govt of Syria
2
Govt of Iran
1
Govt of Iran Proxies
1
Moslem Colonists
1
Antifa
1
Jamaat-e-Ulema Islami
1
Govt of Sudan
1
Ansarullah Bangla Team (AQIS)
Bookmark
E-Mail Me
The Classics
The O Club
Rantburg Store
The Bloids
The Never-ending Story
Thugburg
Gulf War I
The Way We Were
Bio
Merry-Go-Blog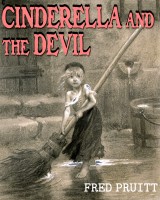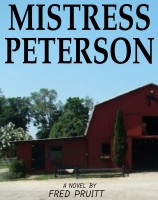 On Sale now!


A multi-volume chronology and reference guide set detailing three years of the Mexican Drug War between 2010 and 2012.

Rantburg.com and borderlandbeat.com correspondent and author Chris Covert presents his first non-fiction work detailing the drug and gang related violence in Mexico.

Chris gives us Mexican press dispatches of drug and gang war violence over three years, presented in a multi volume set intended to chronicle the death, violence and mayhem which has dominated Mexico for six years.
Click here for more information


Meet the Mods
In no particular order...


Steve White
Seafarious
Pappy
lotp
Scooter McGruder
john frum
tu3031
badanov
sherry
ryuge
GolfBravoUSMC
Bright Pebbles
trailing wife
Gloria
Fred
Besoeker
Glenmore
Frank G
3dc
Skidmark
Alaska Paul



Better than the average link...



Rantburg was assembled from recycled algorithms in the United States of America. No trees were destroyed in the production of this weblog. We did hurt some, though. Sorry.
35.175.107.77

Help keep the Burg running! Paypal: