Afghanistan
The End Game In Afghanistan Is Beginning
[Daily Caller] China and Pakistan have plainly stated their plans for Afghanistan and South Asia.

According to a press release from the November 12 conference held at Islamabad's Pakistan-China Institute, "Pakistan-Afghanistan-China Trilateral Dialogue supports the CPEC [China-Pakistan Economic Corridor] as key to peace and regional cooperation."

Pakistani news outlets emphasized the point, one stating, "Pakistan and China on Monday urged Afghanistan to join the Belt & Road Initiative as well as the CPEC."

Is it a coincidence that such plain speaking occurs in parallel with an uptick in the frequency and intensity of Taliban attacks inside Afghanistan?

Within a span of a few days, Jaghori ‐ long considered a safe district ‐ was being overrun by 1,000 Taliban, while other Taliban killed at least twelve Afghan soldiers and four tribal elders during an attack on a military base in Afghanistan's northern Baghlan province. And bombs continue to explode in Kabul.
Posted by: Besoeker || 11/13/2018 13:42 || Comments || Link || E-Mail|| [336062 views] Top|| File under:
Africa North
Seven years after Arab Spring, how Tunisia has charted its own course
[ENGLISH.ALARABIYA.NET] Being half English and half Tunisian, living in Dubai, and travelling back home for at least three months every year, I remember the despair that was felt in the country during the uprising and indeed following the revolution in 2011.

Each conversation we engaged in, whether with family or taxi drivers, was centralized around what was happening and the effect that it was having on the country. However, what resonated with me was the belief and the utter strength that Tunisians showed during this time, as example for their neighbors facing similar challenges with their governments.

After Mohamed Bouazizi tragically set himself aflame, after being prevented from selling fruit to make a living, this extreme sequence of events sent ripples through the Arab world. It sparked revolutions in Libya and Egypt, giving light to what became known as the 'Arab Spring' by the Western world.

Tunisia has since been recognized for their progressive politics on an international scale. Tunisia won the 2015 Nobel Peace Prize and was praised for becoming the only Arab nation with a functioning democracy coming out of the revolution of 2011.

Seven years later, the optimism of the country and its progress has garnered international attention and leaves me proud as a Tunisian.

EVOLUTION OF POLITICS
Since 2011, Tunisia has faced many trials and tribulations in its struggle to become a well-established democracy. Despite becoming the most successful among Arab nations that underwent a political uprising, Tunisia still has a long way to go before it can achieve absolute democracy.

With the election of the current Tunisian president, Beji Caid Essebsi, the country has witnessed substantial progression toward a more socially equal nation.

I personally recall the tension in the country during these elections. It was clear that Tunisians wanted nothing more than a logical and liberal government, far removed from the religious political party.

Essebsi's election to me was the first move toward healing the country following revolution. Recent progress made, such as ending inequality in inheritance for women, proves that Tunisia is headed in the right direction.

EXTREMISM
The barbaric terror attacks in 2015 on the Bardo museum and the targeting of European tourists at a beach resort in Sousse, carried out by ISIS, changed the atmosphere in the country.

During my visits after these events, I could sense that Tunisia's morale had taken a hit and the discussions I was used to having with people abroad about Tunisia became about terrorism as opposed to the success of the revolution.

What I remembered vividly was the Foreign and Commonwealth Office warning British nationals against traveling to Tunisia where they had increased the terror threat level to critical. This hit me hard as I was in Tunisia during the time of the Sousse attack even though luckily I was far away from the scene of the crime.

THE FUTURE
Even though these unfortunate events took place, the President made it clear that terrorism had no place in Tunisia and that the Tunisian people stood tall in their democratic and liberal convictions. I even remember the popular hashtag #TahyaTounes. Once again social media brought the nation together, mirroring the revolution.

The future for Tunisia looks promising, for all they have accomplished politically and socially they are at the forefront of breaking boundaries in the Arab world and modernizing their way of life. In the years to come there will be several economic difficulties to overcome. However, with a reasonable and liberal government, I believe Tunisia will thrive.

Tunisia is today focusing on social issues and is trying to become a role model and a force to reckon with in the Arab world. Emerging from the aftereffects of Ben Ali's regime has meant suffering. However, this has also instilled the feeling of liberation in the hearts of Tunisians, for without struggle, there is no success.


Posted by: Fred || 11/13/2018 00:00 || Comments || Link || E-Mail|| [336065 views] Top|| File under: Arab Spring
Caribbean-Latin America
Bolton Is Building a Confrontational Latin America Strategy
[FP] For the first time since entering office, U.S. President Donald Trump has managed to surround himself with a full complement of like-minded officials to develop and implement U.S. policy in the Western Hemisphere. In recent weeks, Secretary of State Mike Pompeo and National Security Advisor John Bolton have welcomed Kimberly Breier as assistant secretary of state for the Western Hemisphere and Mauricio Claver-Carone as senior director for the region at the National Security Council.

The recent appointments served as the backdrop for Bolton's speech earlier this month at Miami Dade College, in which he began laying out the Trump administration's priorities in Latin America for at least the next two years.

In large part, that will involve more aggressively confronting the region's troublemakers‐Cuba, Venezuela, and Nicaragua‐because, as he put it in an interview with the Miami Herald, the United States has "wider interests in the hemisphere that are threatened by all three of these three countries." Indeed, "This Troika of Tyranny," he said in his speech, "is the cause of immense human suffering, the impetus of enormous regional instability, and the genesis of a sordid cradle of communism in the Western Hemisphere." That's why the United States, he continued "is taking direct action against all three regimes."

Bolton is not referring to military action (which he dismissed in his interview), but to more aggressive implementation of the policy tools at Washington's disposal‐including economic and political sanctions, legal indictments, and support for civil society and democracy groups, among other measures‐to combat these outlier regimes.

The administration is right to call out the region's rogues for their destabilizing behavior. The problems created by their utter disregard for democratic norms, rule of law, and the rights and welfare of their citizens, including organized crime and refugee flows, do not stay within those countries' own borders. Rather, they spread elsewhere, including to the United States, whose security depends on its partners working in unison to keep the neighborhood peace. Venezuela, Nicaragua, and Cuba are weak links.

To address the situation in Venezuela, Bolton announced new sanctions that target the country's gold sector and bar U.S. citizens and entities from involvement in it. He said, "The Maduro regime has used this sector as a bastion to finance illicit activities, to fill its coffers, and to support criminal groups." With oil revenues in free fall, President Nicolás Maduro has desperately turned to mining Venezuela's gold deposits and shipping the product to Turkey for refining to avoid pre-existing U.S. sanctions. (According to a senior U.S. Treasury Department official, Maduro has illegally exported more than 21 metric tons of gold to Turkey to date.)

Although Bolton did not announce new sanctions for Nicaragua in his Florida speech, he did say that unless President Daniel Ortega's government holds "free, fair, and early elections," it "will feel the full weight of America's robust sanctions regime." At present, the U.S. has sanctioned three Nicaraguan officials on human rights and corruption charges and revoked an unknown number of visas. After months of violently suppressing street protests‐resulting in the deaths of more than 300 people since April‐the Ortega regime has stabilized and retrenched. A new slate of punitive sanctions targeting Ortega's family, his inner circle, and the military, combined with efforts to embolden the private sector to pressure Ortega for early elections, could once again enhance chances for a resolution to that crisis.
Posted by: Besoeker || 11/13/2018 08:33 || Comments || Link || E-Mail|| [336066 views] Top|| File under: Commies
Central American Caravan Poses Serious Public Health Threat; TB, Dengue, Chikungunya
[Judicial Watch] The caravan of Central Americans marching towards the United States poses a serious public health threat and could bring dangerous diseases into the country, a prominent physician in a key border state warns. "It's insane to bring in migrants from any country without proper health screening," said Dr. Jane Orient, executive director of the Association of American Physicians and Surgeons. At her Tucson, Arizona practice, Dr. Orient, a graduate of the prestigious Columbia University College of Physicians and Surgeons, specializes in internal medicine. In an interview with Judicial Watch she said that extremely drug resistant strands of tuberculosis are among the infectious diseases the Central American migrants are likely to bring in. Others include mosquito-borne diseases such as dengue and chikungunya that are widespread in the region.

Just this week a mainstream newspaper reported on the health crisis created by the influx of Venezuelans fleeing to neighboring countries. The migrants are spreading malaria, yellow fever, diphtheria, dengue, tuberculosis and AIDS throughout South America. Many of the diseases had been considered eradicated in the neighboring Latin American countries, according to government officials cited in the article, which states that "contagion from Venezuela's economic meltdown is starting to spread to neighboring countries‐not financially, but literally, in the form of potentially deadly diseases carried among millions of refugees." As an example, the story reveals that "measles reappeared with a vengeance" in a Brazilian city near the Venezuelan border that had declared the highly contagious airborne disease "vanquished" nearly two decades ago. "Measles is already spreading beyond the Brazilian Amazon to other Brazilian states, as well as Colombia, Peru and as far south as Argentina, according to recent Pan American Health Organization reports," the article states. "Other diseases racing through communities in Venezuela are now crossing borders and raising concerns among health authorities as far away as the U.S."

The U.S. could face a similar situation if the caravan of Central Americans‐at last count around 7,000‐is allowed into the country. "Of course it could happen here," Dr. Orient said, referring to the health crisis ignited by Venezuelans in South America. She points out that even legal immigrants are not screened as they should be. "The government is putting kids with lice and scabies and other health issues in American schools without people knowing the health risks," Dr. Orient said. When immigrants arrived at Ellis Island they were properly tested for diseases and quarantined, Dr. Orient points out. Now they're allowed to stay in the U.S. without proper health screenings and many get relocated throughout the country, further risking the spread of diseases.

Years ago, when Barack Obama let tens of thousands of illegal immigrant minors into the country, health experts warned about the serious health risks. Most of the Unaccompanied Alien Children (UAC) came from Central America, like the current caravan, and they crossed into the U.S. through Mexico, in the same way that the caravan expects to. Swine flu, dengue fever and Ebola were among the diseases that the hordes of UACs brought with them, according to lawmakers and medical experts interviewed by Judicial Watch during the influx. At the time, a U.S. Congressman, who is also a medical doctor, told Judicial Watch about the danger to the American public as well as the Border Patrol agents forced to care for the UACs. The former lawmaker, Phil Gingrey, referred to it as a "severe and dangerous" crisis because the Central American youths were importing infectious diseases considered to be largely eradicated in this country. Many migrants lack basic vaccinations such as those to prevent chicken pox or measles, leaving America's young children and the elderly particularly susceptible, Gingrey pointed out then. To handle the escalating health crisis the CDC activated an Emergency Operations Center (EOC) that largely operated in secrecy.


Posted by: Besoeker || 11/13/2018 05:05 || Comments || Link || E-Mail|| [336076 views] Top|| File under:
Narco-Terrorism to Worsen under Mexico's New Leftist President, State Dept. Warns; Amnesty for Drug Traffickers
[Judicial Watch] The overwhelming majority of illegal drugs in the United States already come from Mexico and Mexican traffickers are the greatest criminal threat to the nation, but things are about to get worse when Mexico's new leftwing president takes over. His name is Andrés Manuel López Obrador (known popularly as AMLO), he opposes hardline anti-drug policies and believes in amnesty for drug war criminals. A State Department document obtained by Judicial Watch warns that Obrador, who takes over on December 1, will seek to decriminalize marijuana and poppy cultivation early in his term. He will also end Mexican military intervention in the drug war and pardon some drug offenders, according to the document which was issued recently by the agency's Bureau of Diplomatic Security and is titled "Mexico's Drug War & AMLO" and subtitled "Crime; Drug Trafficking; Narco-Terrorism."

Narco-violence and cartel-associated crime is already one of most dangerous threats against U.S. private-sector interests in Mexico, according to the State Department, and Obrador's new policies will only worsen the crisis. "The promised amnesty deal with organized criminal groups and the pledge to investigate and prosecute corrupt politicians, many of whom are in business with the cartels, prompts concern about increased impunity for violent offenders," the new memo states. It identifies "hot spots" for Mexican Criminal and Narco-Violence and reveals that the drug war and cartel infighting has caused severe, nationwide security repercussions. Five Mexican states (Colima, Guerrero, Michoacán, Sinaloa, and Tamaulipas) have such high levels of violence that the U.S. government warns against travel. Common crimes include homicide, kidnapping, carjacking, and robbery. "In these states, gang activity, including gun battles, is widespread," the State Department writes. "Criminal organizations operate freely and sometimes with impunity. Local law enforcement has limited capability to respond to violence in many parts of these states, as criminal organizations have laid territorial claim to significant portions of the region."

In 2017 the Federal Bureau of Investigation (FBI) handled 116 kidnappings in Mexico, 81 for ransoms, and during the 2018 general elections there were 774 attacks against politicians. More than 150 politicians were killed in the attacks, the State Department reveals, and 371 non-elected officials. On election day alone, 138 assaults were reported in Mexico and seven politicians were murdered, compared to nine during the entire 2012 election season. Clearly, our neighbor to the south is a perpetually unstable, crime-infested cesspool. Intra-cartel violence remains the most prevalent type of crime much like an outlaw society taken over by thugs. "Although Mexico employs strict gun-control laws, criminals are often armed with guns, which has resulted in the increase of homicide incidents in Mexico," according to the State Department memo. "While most of these homicides appeared to be targeted, criminal organization assassinations, turf battles between criminal groups have resulted in violent crime in areas frequented by U.S. citizens. Shooting incidents injuring or killing bystanders have occurred. In some states, members of these groups frequently maintain roadblocks and may use violence towards travelers."
Posted by: Besoeker || 11/13/2018 00:22 || Comments || Link || E-Mail|| [336074 views] Top|| File under: Narcos
Economy
The National Debt Is Coming Due, Just Like We Told You
[reason - Free Minds and Free Markets] What happens when you borrow the equivalent of your annual income and those low, low teaser rates start to increase? Congratulations, America, you're about to find out.

The Wall Street Journal reports some non-shocking, non-surprising news:

In 2017, interest costs on federal debt of $263 billion accounted for 6.6% of all government spending and 1.4% of gross domestic product, well below averages of the previous 50 years. The Congressional Budget Office estimates interest spending will rise to $915 billion by 2028, or 13% of all outlays and 3.1% of gross domestic product....

It will spend more on interest than it spends on Medicaid in 2020; more in 2023 than it spends on national defense; and more in 2025 than it spends on all nondefense discretionary programs combined, from funding for national parks to scientific research, to health care and education, to the court system and infrastructure, according to the CBO.

A quick recap of our dismal national fiances: The U.S. economy generates about $21 trillion in annual activity. Debt owed to the public comes to about $15.5 trillion, but when you add intra-governmental debt (which you should, because it represents actual commitments to pay), the figure is...about $21 trillion.

This is not good, both for obvious and and for less obvious reasons. Among the obvious problems: When you have to pay more in interest, it crowds out your ability to spend on other things. If you're a government, it also might mean that you raise taxes or inflate your money. (You could also cut spending, but politicians tend to resist that for as long as possible.)

The federal government spends about $4.4 trillion a year, split among several categories, including what is considered "mandatory" and "discretionary." The mandatory stuff includes entitlements, such as Social Security, Medicare, and Medicaid. Congress doesn't need to vote on this spending for it to continue. Discretionary spending includes spending on the military, homeland security, schools, and other stuff that does need to get voted on. The percentage of spending that is mandatory has grown from around 30 percent in 1962 to about 62 percent of federal outlays today. Discretionary spending comes to about 30 percent, and interest on the debt rounds out the rest. Government spending will increase whether a divided government does anything or not. And, absent significant changes in current law, what the government spends on will be more and more limited. From a libertarian perspective, less government spending is a good thing, but we're not really going to get that, even with a gridlocked Congress.
Posted by: Besoeker || 11/13/2018 01:32 || Comments || Link || E-Mail|| [336065 views] Top|| File under:
Europe
Letter Shows Einstein's Prescient Concerns About 'Dark Times' in Germany
[Smithsonian] In 1922, after fleeing Berlin out of fear for his safety, Einstein wrote to his sister about his new 'reclusive' life.

On June 24, 1922, the German-Jewish statesman Walther Rathenau was gunned down on the streets of Berlin by a group of far-right nationalists. In the wake of the assassination, German police cautioned Albert Einstein, Rathenau's friend and himself a prominent German Jew, to leave the city for his own safety.

As the Associated Press reports, a prescient letter penned by Einstein after his departure from Berlin is headed to auction in Jerusalem this week. In the fascinating document, Einstein writes to his younger sister, Maja, expressing his concerns for a nation inching towards fascism, years before Hitler cemented his control over Germany.

The letter, which was previously unknown, was brought forward by an anonymous collector, according to the AP. It is being sold by the Kedem auction house, and is expected to fetch upwards of $15,000.

By the time Einstein wrote the letter on August 12, 1922, he was an internationally famous scientist; he received his Nobel Prize for physics that same year. But his escape from Berlin forced him into a more secluded lifestyle. Writing from an undisclosed location‐possibly Kiel, where Einstein had moved after the assassination‐Einstein tells Maja that "[n]obody knows" where he is.

"I'm believed to be missing," he explains.

Posted by: Besoeker || 11/13/2018 02:14 || Comments || Link || E-Mail|| [336063 views] Top|| File under:
Home Front: Politix
President Trump planning to remove Kirstjen Nielsen
[Washington Examiner] Homeland Security Secretary Kirstjen Nielsen may be the next cabinet member to be ousted from the Trump administration, according to a new report.

The Washington Post reports that President Trump has shared with advisers that he will boot Nielsen as early as this week, despite opposition from White House chief of staff John Kelly. Kelly is advocating for Nielsen to remain at her post or to delay her departure.

Trump, who has expressed dissatisfaction with Nielsen's performance for months, has told aides he is ready for Nielsen to depart the administration as soon as possible, five current and former White House officials told the Post. The officials also said Trump canceled a trip with Nielsen to South Texas this week.

Nielsen, who first assumed her position Dec. 6, has been dissatisfied with her job the past several months, but has been hesitant to leave her post, colleagues said.

But a press secretary for the Department of Homeland Security said that Nielsen is dedicated to carrying out Trump's priorities and will "continue to do so."

"The Secretary is honored to lead the men and women of DHS and is committed to implementing the President's security-focused agenda to protect Americans from all threats and will continue to do so," Tyler Houlton told the Washington Examiner.
Posted by: Besoeker || 11/13/2018 05:14 || Comments || Link || E-Mail|| [336066 views] Top|| File under:
House Democrats plan to investigate EVERYTHING TRUMP and bog him down with scores of subpoenas!
[Right Scoop] If you thought the media and the Democrats went crazy during the first two years of Trump's presidency, just wait and see now nutso they go during the second two years. Democrats are already planning to investigate everything under the sun related to Trump and are preparing a 'subpoena cannon' to constantly fire at him. This is all a plan to find anything they can to try and impeach Trump.

AXIOS ‐ House Democrats plan to probe every aspect of President Trump's life and work, from family business dealings to the Space Force to his tax returns to possible "leverage" by Russia, top Democrats tell us.

What they're saying: One senior Democratic source said the new majority, which takes power in January, is preparing a "subpoena cannon," like an arena T-shirt cannon.

Incoming House Intelligence Chairman Adam Schiff (D-Calif.) told "Axios on HBO" that he expects Trump to resist the committees' requests, demands and subpoenas ‐ likely pushing fights over documents and testimony as far as the Supreme Court.
Posted by: Besoeker || 11/13/2018 00:00 || Comments || Link || E-Mail|| [336078 views] Top|| File under:
Science & Technology
These wild monkeys thrive in Florida‐and carry a deadly virus
[National Geographic] In the heart of central Florida lies Silver Spring State Park‐a large patchwork of forests and wetlands with a spring-fed river flowing through it. One of Florida's first tourist attractions, the park was once known for its scenic vistas and native wildlife. But for the last 80 years, the park's biggest draw has been its monkeys.

That's right‐Silver Spring State Park is home to at least 300 rhesus macaques, a monkey native to south and southeast Asia. The animals are breeding rapidly, and a new study estimates that the monkey population will double by 2022 unless state agencies take steps to control it.

The study, published October 26 in the journal Wildlife Management, claims that such an increase could put the health of the park and its visitors in serious jeopardy‐because, among other problems, the monkeys carry a rare and deadly form of herpes virus called herpes B. It's extremely rare for herpes B to spread from a monkey to a human, but when it does, it can cause inflammation of the brain and spinal cord leading to brain damage or death.

Florida's primate problem began in 1938 when a tour boat operator known as "Colonel Tooey" released six rhesus macaques onto a small island within what is now the state park. He procured the monkeys from a primate dealer in New York City with the intention to create a Tarzan-themed attraction on the island, but his plans quickly unraveled.
Posted by: Besoeker || 11/13/2018 01:13 || Comments || Link || E-Mail|| [336092 views] Top|| File under:
Home Front: Culture Wars
New Planned Parenthood President Says It's 'About Saving People's Lives'
[Red State] Great news, everyone: If you've at any point been concerned about the business of Planned Parenthood, as it turns out, it's all cool.

According to the company's new president, Dr. Leana Wen, the unpolitical practice of the organization is saving lives.

That's right.

During an interview with CBS This Morning Monday, Wen made things clear.

The show opened by pointing out that PP workers "serve more than 8,000 people" a day.

"Serve."

Planned Parenthood is one of the most maligned and controversial organizations out there. For the program to describe it as "serving" people reveals a heavy bias in favor of it. Imagine if, instead, the show had begun with a counter-characterization from across the ideological aisle: "Planned Parenthood has aborted almost 7 million babies since 1978. Leana, welcome to the show." Wording is everything.

Anyway, Wen schooled us all:
Posted by: Besoeker || 11/13/2018 01:50 || Comments || Link || E-Mail|| [336079 views] Top|| File under:
Navy Veteran Rep.-Elect Dan Crenshaw: 'Stop Looking for Reasons to Be Offended'
[reason - Free Minds and Free Markets] Navy SEAL veteran and congressman-elect Dan Crenshaw (R‐Texas), whose eyepatch was the subject of a much-maligned joke earlier this month, says people need to stop getting offended so easily.

First, some background. On November 3, Saturday Night Live comedian Pete Davidson made a joke about the eyepatch, which Crenshaw started wearing after losing an eye in Afghanistan. "You may be surprised to hear he's a congressional candidate from Texas and not a hit man in a porno movie," Davidson said. "I'm sorry, I know he lost his eye in war or whatever."

Davidson was roundly criticized for the bad-taste joke. And then, this past Saturday, the comic apologized on the air to Crenshaw, who by then had won his election. Crenshaw showed up to accept the apology in person. It made for an entertaining segment, as Crenshaw got a bit of revenge with some jabs of his own.
Posted by: Besoeker || 11/13/2018 01:38 || Comments || Link || E-Mail|| [336075 views] Top|| File under:
Who's in the News
37
[untagged]
5
Govt of Iran
4
Govt of Pakistan
4
Islamic State
3
Houthis
3
Taliban
3
Commies
2
Govt of Iraq
2
Hamas
1
TTP
1
Jamaat-e-Ulema Islami
1
Moslem Colonists
1
Narcos
1
Ansar Bayt al-Maqdis (IS)
1
al-Shabaab (AQ)
1
Arab Spring
1
al-Nusra
1
Abu Sayyaf (ISIS)
1
Govt of Saudi Arabia
Bookmark
E-Mail Me
The Classics
The O Club
Rantburg Store
The Bloids
The Never-ending Story
Thugburg
Gulf War I
The Way We Were
Bio
Merry-Go-Blog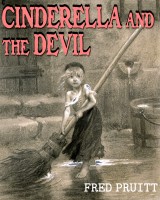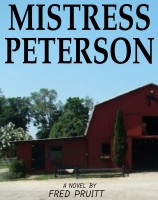 On Sale now!


A multi-volume chronology and reference guide set detailing three years of the Mexican Drug War between 2010 and 2012.

Rantburg.com and borderlandbeat.com correspondent and author Chris Covert presents his first non-fiction work detailing the drug and gang related violence in Mexico.

Chris gives us Mexican press dispatches of drug and gang war violence over three years, presented in a multi volume set intended to chronicle the death, violence and mayhem which has dominated Mexico for six years.
Click here for more information


Meet the Mods
In no particular order...


Steve White
Seafarious
tu3031
badanov
sherry
ryuge
GolfBravoUSMC
Bright Pebbles
trailing wife
Gloria
Fred
Besoeker
Glenmore
Frank G
3dc
Skidmark



Better than the average link...



Rantburg was assembled from recycled algorithms in the United States of America. No trees were destroyed in the production of this weblog. We did hurt some, though. Sorry.
34.204.181.91

Help keep the Burg running! Paypal: