-Lurid Crime Tales-
Florida Woman Accused Sheriff's Deputy of Rape, Now She Faces a Felony Charge for it
[Law and Crime] A Florida woman is facing up to five years behind bars after she allegedly made a false claim that a sheriff's deputy raped her. Marley Barberian, 23, was initially arrested on suspicion of shoplifting on January 9, and she alleged that one of the deputies involved in the case sexually assaulted her. An internal investigation found otherwise, and now she's in bigger trouble.

According to the Palm Beach Sheriff's Office, Barberian claimed that after she was apprehended, one of the deputies groped her during a pat down. She also alleged that on the way to the jail, the deputy drove her to the station in Greenacres where he did some paperwork, then stopped on the way to the jail, made her get out of the car, and raped her on the side of the road. She reportedly said he put his gun in her mouth in the process.

The Sheriff's Office opened an internal investigation, and found that not every part of Barberian's story added up. One deputy said the man Barberian accused did not touch her inappropriately. Evidence also indicated that it was a woman who performed the pat down. Additionally, while the accused deputy did drive Barberian to Greenacres, it was a female deputy who drove her from there to the Palm Beach Jail, according to a sheriff's office report. Video from the car reportedly showed a woman driving, as well as no stops taking place between the Greenacres station and the jail.
Posted by: Besoeker || 11/13/2018 08:03 || Comments || Link || E-Mail|| [10793 views] Top|| File under:
Woman charged over Australia strawberry needle scare
[ENGLISH.ALARABIYA.NET] A woman has been charged after a "complex" investigation into an Australian strawberry scare where needles were found stuck into the fruit, police said Sunday, in a crisis that sparked nationwide panic.

Queensland state authorities offered a large reward and the national government raised jail terms for such crimes after sewing needles were found in plastic boxes of the fruit sold in supermarkets in September.

Since the first case came to light when a man was taken to hospital with stomach pains after consuming strawberries, more than 100 alleged incidents of pins and needles found in fruit, mostly strawberries, were reported in September around the country.

One incident was also reported in neighbouring New Zealand.

Police said a 50-year-old woman was locked away
Maw! They're comin' to get me, Maw!
and charged on Sunday with seven counts of contaminating goods "following a complex... and extensive investigation".

"This is a major and unprecedented police investigation with a lot of complexities involved," Detective Superintendent Jon Wacker said in a statement.

"The Queensland Police Service has allocated a significant amount of resources to ensure those responsible are brought to justice."

She faces up to 10 years' imprisonment and is due in a Brisbane court on Monday.

Police did not reveal the reasons and motives behind her alleged involvement.

The sabotage crisis led supermarkets to pull the fruit from the shelves and saw farmers dump tonnes of the unwanted berry. The government raised the maximum prison sentence for fruit tampering from 10 to 15 years.
Posted by: Fred || 11/13/2018 00:00 || Comments || Link || E-Mail|| [10793 views] Top|| File under:
-Obits-
Marvel Comics legend Stan Lee dead at 95
[ENGLISH.ALARABIYA.NET] Stan Lee, who dreamed up Spider-Man, Iron Man, the Hulk and a cavalcade of other Marvel Comics superheroes that became mythic figures in pop culture with soaring success at the movie box office, died at the age of 95, his daughter said on Monday.

As a writer and editor, Lee was key to the ascension of Marvel into a comic book titan in the 1960s when, in collaboration with artists such as Jack Kirby and Steve Ditko, he created superheroes who would enthrall generations of young readers.

Lee's daughter J.C. Lee confirmed the death to

Rooters

.

Americans were familiar with superheroes before Lee, in part thanks to the 1938 launch of Superman by Detective Comics, the company that would become DC Comics, Marvel's archrival.

Lee was widely credited with adding a new layer of complexity and humanity to superheroes. His characters were not made of stone - even if they appeared to have been chiseled from granite. They had love and money worries and endured tragic flaws or feelings of insecurity.

"I felt it would be fun to learn a little about their private lives, about their personalities and show that they are human as well as super," Lee told NPR News in 2010.

He had help in designing the superheroes but he took full ownership of promoting them.

His creations included web-slinging teenager Spider-Man, the muscle-bound Hulk, mutant outsiders The X-Men, the close-knit Fantastic Four and the playboy-inventor Tony Stark, better known as Iron Man.

Dozens of Marvel Comics movies, with nearly all the major characters Lee created, were produced in the first decades of the 21st century, grossing over $20 billion at theaters worldwide, according to box office analysts.


Posted by: Fred || 11/13/2018 00:00 || Comments || Link || E-Mail|| [10793 views] Top|| File under:
-Short Attention Span Theater-
UFOs spotted off Irish coast under investigation
[BBC] The Irish Aviation Authority is investigating reports of bright lights and UFOs off the south-west coast of Ireland.

It began at 06:47 local time on Friday 9 November when a British Airways pilot contacted Shannon air traffic control.

She wanted to know if there were military exercises in the area because there was something "moving so fast".

The air traffic controller said there were no such exercises.

The pilot, flying from the Canadian city of Montreal to Heathrow, said there was a "very bright light" and the object had come up along the left side of the aircraft before it "rapidly veered to the north".

She was wondering what it could be but said it did not seem to be heading for a collision.

Another pilot from a Virgin plane joined in and suggested it might be a meteor or another object re-entering the earth's atmosphere.


Posted by: Besoeker || 11/13/2018 04:48 || Comments || Link || E-Mail|| [10793 views] Top|| File under:
Security guard killed by police in Robbins bar wanted to be a cop, friends say
The security guard fatally shot by police at a suburban bar Sunday loved music and had plans to become a police officer, friends said.

Jemel Roberson, 26, was shot dead by a Midlothian police officer responding to a shooting inside Manny's Blue Room Bar in Robbins, Illinois, about 4 a.m. Sunday. Witnesses said officers shot at the wrong man.

"Everybody was screaming out, 'Security!' He was a security guard," witness Adam Harris said. "And they still did their job, and saw a black man with a gun, and basically killed him."

It all began when security asked a group of drunken men to leave Manny's shortly before 4 a.m. Sunday. Witnesses said someone came back with a gun and opened fire. Security returned fire, witnesses said, and Roberson was able to detain one of the men involved outside.

"He had somebody on the ground with his knee in back, with his gun in his back, like, 'Don't move,'" Harris said.

Soon after, according to witnesses, an officer responding to the scene shot at Roberson ‐ killing him.

Authorities released few details Sunday.

Four other people, including the suspected shooter, sustained non-life threatening injuries.

A spokeswoman for the Cook County Sheriff's Office said Roberson had a valid FOID card, but did not have a concealed-carry license.

In a statement, Midlothian police confirmed two officers from the department responded to the scene of the shooting and that one of them opened fire.

"A Midlothian officer encountered a subject with a gun and was involved in an officer-involved shooting. The subject the officer shot was later pronounced deceased at an area hospital," Chief Daniel Delaney of the Midlothian Police Department said in a statement.

Friends said Roberson was an upstanding guy who had plans to become a police officer. He was also a musician, playing keyboard and drums at several Chicago-area churches.
Posted by: KBK || 11/13/2018 00:00 || Comments || Link || E-Mail|| [10793 views] Top|| File under:
-Land of the Free
Cowboy Mounted Shooting
[True West] The Wild West is still smoking' in this hard riding cowboy horseback competition.

The thunderous sound of pounding hooves and the staccato bursts of gunfire breaks the silence of the still air as the lone horseman smoothly guides his mount through the maze of carefully positioned opponents.

With his revolver now empty, this centaur of the open range spurs his mount into a full gallop, at the same time slipping his single action .45 back into its leather.

Without a moment's hesitation, the lightning-fast hands of this mounted shootist draws a second six-gun.

Rounding the bend in an instant, he instinctively levels the hogleg on his first adversary, blasting it as his mighty horse digs his hooves into the soft earth, kicking up dirt clods as he plunges and bolts into a dead run.

Four more rounds, shot as quickly as the six-shooter‐tuned silky smooth‐can be worked, and, in a matter of just seconds, he races to safety, sliding to a dust-swirling, dead stop.

In a few moments, it is over. As the smoke clears and the dust settles, the cowboy looks around to see his score.

This isn't a page out of the Old West. It's just another fun ride at any one of the Cowboy Mounted Shooting Association's (CMSA) matches held all over the country.
Posted by: Besoeker || 11/13/2018 09:31 || Comments || Link || E-Mail|| [10794 views] Top|| File under:
Africa Subsaharan
'Finishing off Africa' - Panic over rumours of disease-ridden thermoses
[France24] Social media across the African continent is alight with rumours about infected thermos bottles. Some say that thermoses are being laced with pills that carry diseases. Others say the thermoses themselves contain asbestos, putting consumers at risk. These rumours have led dozens of people to post videos to social media showing themselves breaking their thermoses. Our team decided to investigate.

Several people from the Ivory Coast contacted our team on WhatsApp last week to let us know about this topic of frenzied discussion online. They showed us photos and videos showing broken thermoses next to small round objects which looked like pellets or pills.

"We discovered pills within several thermoses in Odienné, Ivory Coast," one of them told our team. "Rumour has it that these pills have caused people to fall ill with mysterious illnesses."

Some posts in French claim that these allegedly toxic substances can infect people with AIDs or cause cancers or heart attacks, and that they were planted by "Westerners" or "China" as a means to "finish off Africa".

"Pills causing AIDs and diabetes in thermoses sold in sub-Saharan Africa by China, Europe. China is the Trojan Horse of genocidal Whites," reads the caption on one of the videos published on Facebook.
Posted by: Besoeker || 11/13/2018 01:58 || Comments || Link || E-Mail|| [10793 views] Top|| File under:
Caribbean-Latin America
Migrant caravan moving to western Mexico city of Guadalajara
[AlAhram] Several thousand Central American migrants colonists marked a month on the road Monday as they hitched rides to the western Mexico city of Guadalajara and toward the US border.

Most appear intent on taking the Pacific coast route northward to the border city of Tijuana, which is still about 1,550 miles (2,500 kilometers) away. The migrants colonists have come about 1,200 miles (1,900 kilometers) since they started out in Honduras around Oct. 13.

But whereas they previously suffered from the heat on their journey through Honduras, Guatemala and southern Mexico, they now trek to highways wrapped in blankets to fend off the morning chill.

Karen Martinez of Copan, Honduras and her three children were bundled up with jackets, scarves and a blanket.

"Sometimes we go along laughing, sometimes crying, but we keep on going,'' she said.

While the caravan previously averaged only about 30 miles (50 kilometers) per day, they are also now covering daily distances of 185 miles (300 kilometers) or more, partly because they are relying on hitchhiking rather than walking.

On Monday morning, migrants colonists gathered on a highway leading out of the central city of Irapuato looking for rides to Guadalajara about 150 miles (242 kilometers) away.

"Now the route is less complicated,'' Martinez said.

Indeed, migrants colonists have hopped aboard so many different kinds of trucks that they are no longer surprised by anything. Some have stacked themselves four levels high on a truck intended for pigs. Others have boarded a truck carrying a shipment of coffins.

Many, especially men, travel on open platform trailers used to transport steel and cars, or get in the freight containers of 18-wheelers and ride with one of the back doors open to provide air flow.

But the practice is not without dangers.

Earlier, a Honduran man in the caravan died when he fell from a platform truck in the Mexican state of Chiapas.

Jose Alejandro Caray, 17, of Yoro, Honduras, fell a week ago and injured his knee.

"I can't bend it,'' Caray said, as he watched other migrants colonists swarm aboard tractor-trailers.

"Now I'm afraid to get on,'' he said. ``I prefer to wait for a pickup truck.''

After several groups got lost after clambering on semitrailers, caravan coordinators began encouraging migrants colonists to ask drivers first or have someone ride in the cab so they could tell the driver where to turn off.

Over the weekend, the central state of Queretaro reported 6,531 migrants colonists moving through the state, although another caravan was further behind and expected to arrive in Mexico City on Monday.

The caravan became a campaign issue in US midterm elections and US President Donald Trump


...New York real estate developer, described by Dems as illiterate, racist, misogynistic, and what ever other unpleasant descriptions they can think of, elected by the rest of us as 45th President of the United States...


has ordered the deployment of over 5,000 military troops to the border to fend off the migrants colonists. Trump has insinuated without proof that there are criminals or even

turbans

in the group.

Many say they are fleeing rampant poverty, gang violence and political instability primarily in the Central American countries of Honduras, Guatemala, El Salvador and Nicaragua.

Mexico has offered refuge, asylum or work visas, and its government said 2,697 temporary visas had been issued to individuals and families to cover them during the 45-day application process for more permanent status.

But most migrants colonists vow to continue to the United States.
Posted by: trailing wife || 11/13/2018 00:00 || Comments || Link || E-Mail|| [10793 views] Top|| File under:
China-Japan-Koreas
North Korea possibly hiding missile operating bases despite denuclearization pledge, think tank says
[FOX] North Korea is conning the United States, building up secret, smaller missile bases even after publicly touting the dismantling of its main launch site, according to a new review of satellite images by a top think tank.

Citing new satellite pictures, the Center for Strategic and International Studies' Beyond Parallel program identified what appears to be missile operating bases that have never been acknowledged by North Korean officials. CSIS' conclusions were not immediately independently confirmed.

The report identified about 15 to 20 bases being operated by the Korean People's Army's Strategic Force, based on information from officials in the government, defense and intelligence, as well as North Korean defectors.

"The ballistic missile operating bases are small, dispersed throughout the nation, and, with few exceptions, located in narrow mountain valleys," the CSIS report stated. "The deployment pattern has evolved over time, garnering a variety of descriptions, but today it is most commonly described as consisting of the three 'belts': the Tactical (or Forward), the Operational, and the Strategic (or Strategic Rear) based upon their physical distance from the DMZ [Demilitarized Zone]."
Posted by: Besoeker || 11/13/2018 04:31 || Comments || Link || E-Mail|| [10793 views] Top|| File under: Commies
Europe
'British tip-off' led to arrest of retired Austrian colonel suspected of spying for Russia
[The Telegraph] British intelligence provided the tip-off that led to the arrest of a retired Austrian army officer on suspicion of spying for Russia, an Austrian newspaper has claimed.

The tip-off was politically motivated and came amid British displeasure at the Austrian government's refusal to distance itself from Russia in the wake of the Skripal poisoning, Kleine Zeitung newspaper alleged.

British and Austrian authorities declined to confirm or comment on the claims. Sebastian Kurz, the Austrian chancellor, said last week the case had been brought to authorities' attention by a tip-off from a "friendly intelligence service".

The suspect, an unnamed 70-year-old retired colonel in the Austrian army, is being held on charges of spying for Russia over a 20-year period. He is alleged to have passed details of Austrian weapons systems and other secrets to Russia in exchange for payments of €300,000 (£260,000).

The case has severely shaken normally warm relations between Austria and Russia. Mr Kurz, who previously spoke of wanting his country to be a "bridge" between Russia and the West, has demanded an explanation from Moscow.

Initial reports last week suggested the tip-off came from Germany. But Kleine Zeitung quoted an unnamed "senior officer" in the Austrian army as saying it had come from Britain.

The officer believes British intelligence acted deliberately in order to distance Austria from Russia, the newspaper claimed.

Austria was one of few Western countries not to expel any Russian diplomats in the wake of the Skripal poisoning affair in Salisbury, and senior figures in the Austrian government have close links to Russia.
Posted by: Besoeker || 11/13/2018 09:10 || Comments || Link || E-Mail|| [10793 views] Top|| File under:
Home Front: Politix
Florida recount chugs along as more irregularities surface
[AP] FORT LAUDERDALE, Fla. (AP) ‐ Florida's election recount is chugging along as more irregularities are uncovered and a judge asked the warring sides to "ramp down the rhetoric," saying it erodes public confidence in the election for Senate and governor.

One county revealed Monday that it had allowed some hurricane-displaced voters to cast their ballots by email ‐ a violation of state law. Another had to restart its recount after getting about a quarter finished because someone forgot to push a button.

Palm Beach said it won't finish its recount by the Thursday deadline. And in oft-criticized Broward County, additional sheriff's deputies were sent to guard ballots and voting machines, even though a judge said no Republican who has publicly alleged fraud in the county's process ‐ a list that includes President Donald Trump and Gov. Rick Scott ‐ has presented any evidence to law enforcement.

"An honest vote count is no longer possible" in Florida, Trump declared Monday, without elaborating. He demanded that the election night results ‐ which showed the Republicans leading based upon incomplete ballot counts ‐ be used to determine the winner.

Trump went on to allege that "new ballots showed up out of nowhere, and many ballots are missing or forged" and that "ballots (are) massively infected." It was unclear what he was referring to.


Posted by: Besoeker || 11/13/2018 09:46 || Comments || Link || E-Mail|| [10797 views] Top|| File under:
Short List: 8 Potential 'America First' Candidates for Attorney General
[Breitbart] As former Attorney General Jeff Sessions departed the Department of Justice (DOJ), a short list of potential replacements has surfaced in Washington, D.C.
Below, Breitbart News has compiled eight "America First" candidates for Attorney General.

Kris Kobach

Currently, Kobach is serving the last couple of months as Kansas's Secretary of State. Kobach previously served as an adviser to President Trump on immigration, and most notably wrote Arizona's SB 1070 law that made it a state crime to be in the country as an illegal alien.

Having fought the open borders lobby in the courts, Kobach is the most obvious choice to replace Sessions when it comes to suing the state of California for their sanctuary state law. Kobach is likely to expand on Sessions' border reforms and tightening of asylum loopholes.

Kobach has also been at the forefront of tackling voter fraud. He has taken on the American Civil Liberties Union (ACLU) which has attempted to stop his election integrity law that requires voters to prove their citizenship. Kobach has taken on 14 cases of voter fraud in Kansas since 2015. Those cases have either already ended in convictions or are currently pending.


Remaining seven candidates found at the link:
Posted by: Besoeker || 11/13/2018 00:42 || Comments || Link || E-Mail|| [10793 views] Top|| File under:
India-Pakistan
Sophisticated Campaign Targets Pakistan's Air Force
[DarkReading] Espionage campaign uses a variety of new evasion techniques.

A new campaign of exploits and malware has hit Pakistan's Air Force, and it shows signs of being the work of a sophisticated state-sponsored actor in the Middle East. It also has implications for governments and organizations far from Pakistan's borders, according to Cylance researchers.


Iran, Israel or India? (all the "I" countries hate Pakland)


The espionage campaign has been named "Operation Shaheen" in reference to the Shaheen Falcon that is the symbol of Pakistan's Air Force. According to Kevin Livelli, director of threat intelligence at Cylance and one of three authors of three bundled reports detailing the operation, Shaheen is frequently invoked in the phishing email messages used as launch vectors for the attacks.

After the email messages, though, the campaign quickly becomes highly sophisticated. The threat actor, dubbed the "White Company" by the Cylance researchers, uses an array of evasion and obfuscation techniques to hide the presence and operation of malware.

"The White Company is the first threat actor of any kind that we've encountered that targets and effectively evades no fewer than eight different antivirus products," Livelli says. Those eight products ‐ from Sophos, ESET, Kaspersky, Bitdefender, Avira, Avast, AVG, and Quick Heal ‐ were then turned against their owners when the malware "surrendered" to the antivirus software on a specific date. The surrender, he says, seems intended to distract, delay, and divert the target's resources after the espionage package had achieved persistence on the victim's systems.

According to Livelli, the White Company's campaign is notable not just for the sophistication of its evasion techniques, but for the many layers of obfuscation employed. As Tom Pace, senior director of consulting services at Cylance and another report author, explains, "One of the techniques is packing the malware, which is a common technique. They're packing it in five different layers, which is pretty significant." That's because with each level of packing, there's a risk of corrupting the exfiltrated data, making it unusable, he says.

"For the White Group to risk packing five times is indicative of a very good familiarity with leveraging this kind of tool, and it's something we don't really see very often," Pace says. Most threat actors might pack their malware once or even twice, but five-level packing is "... both impressive technically, and something we don't see," he adds.

Operation Shaheen is not the only White Group campaign under way, either, though Cylance hasn't yet completed the research to say who the other targets are. Even for those not currently in the group's crosshairs, though, there are reasons to be concerned by this activity.

"If you apply the traditional techniques of investigating these kinds of incidents, you would have missed most of the key takeaways here and not really understood what was going on in the campaign," Livelli says. "If [traditional techniques are] applied in another context, and you're following the tried-and-true methods, you're not going to learn the right answers."

As for what to do with that concern, both Livelli and Pace suggest a redoubling of basic efforts. "Even people that are incredibly sophisticated, with no technical limitations to their skills, are still just sending emails," Pace says.

And users can be trained to avoid those emails, he adds. "If you look at some of the titles of documents there, they are like a perfect example of things that you see in most companies' security awareness program training," he explains.
Posted by: DarthVader || 11/13/2018 09:46 || Comments || Link || E-Mail|| [10796 views] Top|| File under:
Expat booked on blasphemy charges
[DAWN] An expatriate Pak living in Germany was booked by the local police on Monday under the blasphemy charges after his "blasphemous" video went viral on the social media.

Imran Rafique, a resident of Kathala Chenab village, lodged a case with Gujrat Saddar police against the suspect, who was a resident of the village and had settled in Germany many years ago, alleging that he committed blasphemy.

The applicant alleged that the suspect had aired his "blasphemous" video on a web-based television channel, dated Nov 11, which was also available on Youtube and other social media sites.

The complainant also demanded the extradition of the suspect from Germany and death penalty

for him.

He also demanded the suspect's family and any other person who believed in the blasphemous remarks uttered by him should also be taken to task, whereas the legal action should also be taken against the web-based news channel which aired the video.


Posted by: Fred || 11/13/2018 00:00 || Comments || Link || E-Mail|| [10793 views] Top|| File under: Govt of Pakistan
Witnesses in fake accounts case vanished, SC told
[DAWN] The Supreme Court hearing a Rs35 billion fake accounts case was told on Monday that two witnesses to whom the Federal Investigation Agency (FIA) had issued summons for investigation had vanished.

A three-judge SC bench headed by Chief Justice Mian Saqib Nisar, however, issued notices to Inspector General of Sindh Police Kaleem Imam after senior counsel Sardar Muhammad Aslam requested the court to order the provincial police to recover the disappeared persons.

The chief justice asked what would police do if someone had disappeared on his own? "Let us ask from the IG Sindh whether they have disappeared on their own or someone has

kidnapped

them," he said.

Justice Ijaz-ul-Ahsan asked if the provincial police could be of any help.

Mr Aslam is representing the family members of Mohammad Bashir and Abdul Jabbar ‐ the two witnesses who have disappeared in a mysterious manner after they were summoned by the joint investigation team that is probing the fake accounts case.


Posted by: Fred || 11/13/2018 00:00 || Comments || Link || E-Mail|| [10793 views] Top|| File under: Govt of Pakistan
Olde Tyme Religion
Vatican Halts US Bishops' Attempt To Adopt New Abuse Protocols And Establish Investigative Lay Commission
[Daily Caller] The U.S. Conference of Catholic Bishops (USCCB) planned to adopt new protocols to hold bishops accountable concerning sex abuse, but the Vatican halted their efforts Monday.

Cardinal Daniel DiNardo, president of the USCCB, announced Monday that the Vatican had instructed U.S. bishops to postpone their vote on adopting a new code of conduct for bishops, which would hold them accountable for committing or failing to report abuse, until a February meeting of bishops' conference presidents from around the world in Rome. The Vatican also instructed them to delay their vote on establishing a lay commission to oversee investigations of reported clergy sexual abuse. (RELATED: Pope Francis Claims Catholic Clergy Are Being Persecuted ... Amid Abuse Crisis)

"At the insistence of the Holy See, we will not be voting on the two action items," DiNardo told the bishops, according to The Washington Post.

"Although I am disappointed that we will not be taking these actions tomorrow, I remain hopeful this additional consultation will ultimately improve our response to the crisis we face," he added, according to America Magazine
Posted by: Besoeker || 11/13/2018 02:09 || Comments || Link || E-Mail|| [10794 views] Top|| File under:
Southeast Asia
Communist peace consultant, two comrades nabbed
[Manila Times] A National Democratic Front (NDF) peace consultant was arrested in a house in Novaliches, Quezon City on Thursday morning. The NDF is an umbrella group that counts the Communist Party of the Philippines and the New People's Army, the CPP's armed wing, as members, among other groups.

Police spokesman Guillermo Eleazar said Vicente Ladlad, Antonio de Jesus and "Anna" were arrested by members of the police and the military in a raid on a house of a friend of Ladlad at around midnight in Barangay San Bartolome.

Eleazar said Ladlad was positively identified by former militants now working with the government.

Ladlad's wife Fides went to the NCRPO headquarters to see her husband after the arrest. She told reporters that the firearms found in the house where her husband was arrested were planted by the raiders.

"Everything is fake. This is what they are doing for all of us to come out… I want all of those guns fingerprinted because if those really belong to Vic (Ladlad's nickname), his fingerprints should be there," Fides said in English and Filipino.

In response, Philippine National Police chief Oscar Albayalde said they will subject the firearms to ballistic and fingerprint tests. Eleazar said it is normal for leftists to claim that firearms are planted.

Quezon City Police District Director and Chief Supt. Joselito Esquivel said they will verify if the firearms were licensed, but based on the search warrants none of the suspects has the right to own the guns.

Human rights group Karapatan called for the release of Ladlad and his companions, saying their arrest was a violation of the Joint Agreement on Safety and Immunity Guarantees that protects peace consultants from arrest and detention. Before Ladlad, several peace consultants were arrested after Duterte terminated peace talks with the NDF, including Rafael Baylosis, Adelberto Silva and Ferdinand Castillo.

Malacañang also on Thursday said there was nothing illegal in the arrest of Ladlad. In a news conference, Palace spokesman Salvador Panelo said the Joint Agreement on Safety and Immunity Guarantees was no longer operative because the President had scrapped the peace talks with the communists.

Albayalde, who celebrated his 55th birthday on Thursday, denied that the arrest is a "birthday gift" to him.
Posted by: ryuge || 11/13/2018 00:00 || Comments || Link || E-Mail|| [10796 views] Top|| File under: Commies
Pompeo to Tap New Envoy for Troubled Central African Region
[FP] Secretary of State Mike Pompeo is expected to announce the appointment of a new special envoy to oversee the Great Lakes region of Africa, as part of his drive to fill the U.S. State Department's depleted ranks.

J. Peter Pham, an Africa scholar at a Washington-based think tank, is slated to be tapped for the job, two officials familiar with internal deliberations told Foreign Policy, which State Department spokeswoman Heather Nauert later confirmed in a statement. He will oversee U.S. policy on a region beset by insecurity and political unrest. The area includes the Democratic Republic of the Congo, where President Joseph Kabila is clinging to power well beyond the country's constitutional term limits and which is struggling with an internal rebellion, humanitarian crises, and a growing Ebola outbreak.

Pham was initially slated to be President Donald Trump's senior-most diplomat on Africa, but a lone Republican senator threatened to block his appointment to the post of assistant secretary of state for African affairs if nominated, as FP first reported.

Republican Sen. James Inhofe held up his nomination over a disagreement between the two on issues related to the disputed Western Sahara region that Morocco claims as its own territory. Following the impasse, Trump instead tapped Tibor Nagy, a former career diplomat, to fill the assistant secretary post.

Assistant secretary of state positions require presidential nomination and Senate confirmation, whereas special envoy positions do not.
Posted by: Besoeker || 11/13/2018 08:56 || Comments || Link || E-Mail|| [10800 views] Top|| File under:
Who's in the News
37
[untagged]
5
Govt of Iran
4
Govt of Pakistan
4
Islamic State
3
Commies
3
Taliban
3
Houthis
2
Govt of Iraq
2
Hamas
1
Jamaat-e-Ulema Islami
1
al-Shabaab (AQ)
1
Abu Sayyaf (ISIS)
1
Govt of Saudi Arabia
1
Narcos
1
TTP
1
Ansar Bayt al-Maqdis (IS)
1
Arab Spring
1
al-Nusra
1
Moslem Colonists
Bookmark
E-Mail Me
The Classics
The O Club
Rantburg Store
The Bloids
The Never-ending Story
Thugburg
Gulf War I
The Way We Were
Bio
Merry-Go-Blog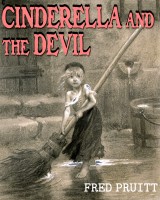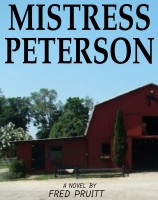 On Sale now!


A multi-volume chronology and reference guide set detailing three years of the Mexican Drug War between 2010 and 2012.

Rantburg.com and borderlandbeat.com correspondent and author Chris Covert presents his first non-fiction work detailing the drug and gang related violence in Mexico.

Chris gives us Mexican press dispatches of drug and gang war violence over three years, presented in a multi volume set intended to chronicle the death, violence and mayhem which has dominated Mexico for six years.
Click here for more information


Meet the Mods
In no particular order...


Steve White
Seafarious
tu3031
badanov
sherry
ryuge
GolfBravoUSMC
Bright Pebbles
trailing wife
Gloria
Fred
Besoeker
Glenmore
Frank G
3dc
Skidmark



Better than the average link...



Rantburg was assembled from recycled algorithms in the United States of America. No trees were destroyed in the production of this weblog. We did hurt some, though. Sorry.
3.225.221.130

Help keep the Burg running! Paypal: