Caucasus/Russia/Central Asia
Claim: Soviet soldiers were executed by Finns in Sandarmokh
The area being discussed was occupied by Finnish soldiers during WWII.
Sandarmokh forest was considered a Memorial site for how a number of political prisoners were executed in 1937. Now Russians are saying it wasn't political prisoners who perished in 1937, but Soviet soldiers at the hands of the Finns.

You can see a short video at this link.

The Russian military-historical society conducted excavations in the tract Sandarmokh. As a result of the excavations, the remains of the Red Army were found. And, apparently, the RKKA soldier was shot by the Finns.

As a result of this information, a loud squeal was raised by the liberal media and, of course, by the false organization "Memorial", which the historical facts on the results of excavations in the tract of Sandarmokh thoroughly break "evidence" about the bloody Stalin, the mass executions of the NKVD.

As a result of the excavations it was determined that all the Soviet soldiers found had a bullet hole at the back of the head. His hands were tied behind his back.

Do not lag behind the false "Memorial" and the Finnish "scientists". Evidence from Finnish scientists is just highly likely: "Finns do not shoot like this, it's the style of the NKVD. If in Finland the lawful execution of a prisoner of war was carried out, he looked at the shooter in the face.

Illegal shooting was usually carried out in this way: a prisoner of war was shot in the back and said that he tried, for example, to escape, "says Antti Kujala, assistant professor of Helsinki University.

September 7 in the press center of the MIA "Russia" held a press conference of the RIOO on the results of excavations in the tract Sandarmokh. And this overexcited the Russian liberals and their Western patrons to the extreme. According to the liberal media and the false organization "Memorial", the tract Sandarmokh is the place of NKVD executions.

At the same time, the liberals diligently try to get around the fact that the Karelian-Finnish SSR was occupied by the Finnish army and parts of the German Wehrmacht in 1941-1944. The Finnish troops were defeated in Karelia only in the summer of 1944 as a result of the Vyborg-Petrozavodsk operation.

How during this period the NKVD shot the Red Army soldiers in the territory controlled by the Wehrmacht and the Finnish troops, the "Memorial" defenders prefer not to explain.

But they tried to organize an information campaign against the excavations themselves, so that the unpleasant liberals would not open historical and archaeological evidence. It even went so far that the liberals bribed the relatives of the deceased to appeal to the authorities and government against the excavations.

Lying and juggling, which the false organization "Memorial" has been practicing since 1989, gradually disintegrate. The lies of Solzhenitsyn and the like go away in the past.

And therefore, it is not surprising that liberals are in collective hysteria. They have less and less strength. And why? Because the power is in truth, as the main character of the movie "Brother-2" Danil Bagrov said. Who has the truth - he is stronger. And no grants, no "highly likely" Western patrons false advocates will not help.
Dmitry Dzygobrodsky

PS: We must understand that since 1997 in this tract the excavations were carried out by Russian grantees financed from abroad, who consciously distorted the history according to the wishes of foreign customers. In the years of rampant Yeltsin's kleptocracy, the state did not care until the truth about mass graves in the Sandarmokh tract was established. But it was worthwhile to take this case seriously and to conduct the first examinations, as it immediately became clear - grantees for more than 20 years lied about the fact that in the tract lie the victims of the so-called. "political repression." In fact, it turned out - victims of war crimes of Hitler's Finnish allies. Hence the cries of liberals-foreign agents, and the subsequent dirty fuss to induce the relatives of the victims to prohibit further excavations in order to hide the truth and leave a canonical lie.
Posted by: badanov || 09/10/2018 00:00 || Comments || Link || E-Mail|| [414 views] Top|| File under:
The Grand Turk
Erratic Erdogan must rediscover his golden touch
[ARABNEWS] In the early days of the Arab uprisings, when hope still mingled with smoke on the streets of Cairo, a prominent Egyptian investor, Ahmed Heikal, said that "if we get things right, we could be The Sick Man of Europe Turkey


...the decaying remnant of the Ottoman Empire....


in 10 years. If we get them wrong, we could be Pakistain in 18 months."

Everyone understood what he meant. After all, Turkey spent much of the first decade of the Sultan Recep Tayyip Erdogan the First

... Turkey's version of Mohammed Morsi but they voted him back in so they deserve him. It's a sin, a shame, and a felony to insult the president of Turkey...
era, beginning in 2003, as a darling of the emerging markets. During Erdogan's first decade, Turkey's economy was well on its way to tripling in size and growth rates were, at times, sizzling. Investors, including many from the Arab world, flocked to Turkey. Some outside investors even breathlessly compared Turkey to the BRIC economies of Brazil, Russia, India, and China, which were the flavor of the time.

There was truth to some of the hype. Turkey's Anatolian Tigers and other manufacturers across the country became consumer goods powerhouses, exporting precision machines to Germany, televisions across Europe, and food products around the world. Meanwhile,


...back at the saloon, Butch got the bill for the damage caused by the fist fight, the mirror broken in the shootout, and drinks for everyone......


Ottoman Turkish soft power was on the rise as its soap operas were all the rage in Arab living rooms and far beyond. It seemed that Turkey's moment had arrived.

Fast forward to today and Turkey's economy is battered by rising deficits, a deteriorating currency, and erratic leadership by the man who seemed to once have the golden touch. President Erdogan is no longer seen as the successful leader that brought growth and stability to Turkey. He is seen as a more traditional crony capitalist autocrat with a deep paranoid streak. Ottoman Turkish companies and the broader economy are also facing a post-binge crash as their excessive borrowing of foreign capital is coming back to haunt them as the lira falls and their debts become unsustainable.



ERDOGAN SHOULD REMEMBER THE LESSONS OF HIS FIRST DECADE IN POWER: MEASURED, PRAGMATIC POLICIES MAY NOT WIN YOU APPLAUSE, BUT THEY SERVE YOUR PEOPLE BETTER IN THE LONG RUN.

AFSHIN MOLAVI



When Turkey comes up in the conversation among emerging markets investors, it is not to tout its opportunity, but rather to discuss its problems. Many analysts see Turkey headed for, as one put it, "a very hard landing." Turkey, according to JP Morgan Asset Management, faces "a perfect storm" of rising debt, a falling currency and unsustainable fiscal and current account deficits.

Erdogan's massive purge of government and military officials, combined with his tirades against "the interest rate lobby" and finger-pointing at what he calls "economic

forces of Evil

on social media," have contributed to a sense in the investor community that Turkey is no longer a reliable place to invest and do business. While this may not be true (Turkey's private sector remains sophisticated and it has a large middle class), Erdogan's actions have spooked foreign investors.

A nation's politics inevitably color the investment outlook, whether fairly or not. When the leader looks erratic and paranoid, you had better have a very appetizing economic story to tell. Consider the US. Even the most ardent supporters of President Donald Trump


...New York real estate developer, described by Dems as illiterate, racist, misogynistic, and what ever other unpleasant descriptions they can think of, elected by the rest of us as 45th President of the United States...


would admit to his erratic nature and his paranoia (only fueled by last week's anonymous New York Times


...which still proudly displays Walter Duranty's Pulitzer prize...
op-ed suggesting that officials in the White House are ignoring his wishes). Still, the $19 trillion US economy can absorb Trump's unconventional style. There are simply too many opportunities, too many innovative companies, and too deep and liquid capital markets for any global investor to give the US "a pass" because they find its politics erratic.

This brings us back to Turkey and Erdogan's leadership. During his first decade in power, Erdogan won grudging respect even from his opponents because he seemed to set aside his firebrand
...firebrands are noted more for audio volume and the quantity of spittle generated than for any actual logic in their arguments...
instincts from his days as an opposition leader ‐ which once landed him in jail ‐in favor of a more measured, focused, technocratic approach to delivering the economic goods for his people.

It is worth remembering that Erdogan's AKP party swept to power in 2002 in response to an economic crisis. Today, as Europe

...also known as Moslem Lebensraum...
once again wonders if Turkey has become "the sick man of Europe," as Tsar Nicholas I of Russia dubbed the Ottoman Empire in the mid-19th century, Erdogan would do well to remember the lessons from his own first decade in power: Measured, pragmatic policies may not win you applause from the cheap seats in the gallery, but they serve your people better in the long run.


Posted by: Fred || 09/10/2018 00:00 || Comments || Link || E-Mail|| [210 views] Top|| File under: Sublime Porte
Home Front: Politix
Is President Trump Listening To Ann Coulter On His Long-Promised Border Wall? Sure Seems Like It!
[Townhall] We all remember it. That hot, glorious day in June 2015 when billionaire real estate developer and reality TV host Donald Trump grandly descended that Trump Tower escalator and announced the beginning of his history-making journey to the most powerful office in the world.

"I would build a great wall, and nobody builds walls better than me believe me, and I'll build them very inexpensively," Trump told the cheering crowd. "I will build a great, great wall on our southern border, and I will have Mexico pay for that wall."

Sure, maybe a few of us looked quizzically at our television screens and wondered how exactly a President Trump would make Mexico "pay for that wall," but that wasn't the point. For the first time in a long time, a politician was speaking common sense to an issue that has long plagued our country by proposing a simple, cost-effective solution to the mostly uncontrolled wave of illegal immigrants pouring across our borders seemingly at will.

Could it be done? Of course! This is still America, the country that build the Empire State Building in a little more than a year. Would it be done? Or the real question - why hasn't it been done yet? Reagan and Bush I didn't have the vision or the foreknowledge about how big a problem it would become. Although George W. Bush had six years of a GOP Congress, he barely lifted a finger because "compassionate conservatism" always meant letting the Third World enter America en masse, not protecting the likes of Mollie Tibbetts. In 2016 we knew squishies like Jeb Bush and John Kasich weren't about to do anything substantive to deal with the problem, so we elected Donald Trump.

And now, almost two years in, we still don't have a wall - not because President Trump doesn't want to do it, but rather because the will doesn't exist in Congress.
Posted by: Besoeker || 09/10/2018 01:04 || Comments || Link || E-Mail|| [299 views] Top|| File under:
Resistance Torches Devin Nunes' Family After He Dared To Expose Intel Agencies' Collusion With Democrats
[Federalist] Devin Nunes is precisely why we know anything about Hillary Clinton and the Democratic National Committee's dishonest and bizarre activities. No wonder he's a huge Democrat target.

More than 200 miles south of Sacramento, the seat of California politics, lies the city of Tulare. Home to 60,000 Californians, it's nestled in the San Joaquin Valley, a division of the Central Valley below the Sacramento-San Joaquin River Delta.

With its economy focused mostly on agriculture and dairy and its location smack between northern and southern California, Tulare prides itself on being the "core" of California's agricultural industry.

Another aspect of Tulare lends it additional significance. It is the hometown to California Rep. Devin Nunes, the current chairman of the House Intelligence Committee and the author of the "Nunes memo," a four-page document released in February detailing alleged surveillance abuses committed by the U.S. government.

Before the release of the memo, Nunes had been vocal in his skepticism towards federal agencies and their handling of potential election interference during the 2016 election. His criticisms earned him a litany of nicknames from those opposed to his attacks on federal agencies, such as "Trump's political stooge" who is simply "doing dirty work" to shield Trump, or simply a "presidential fig-leaf holder."

Uncover Their Abuse, and Powerful People Get Mad
Posted by: Besoeker || 09/10/2018 00:53 || Comments || Link || E-Mail|| [440 views] Top|| File under:
Nolte: Woodward Book, Anonymous NYTimes Op-Ed Reveal Trump's Done Nothing Wrong
...
And ask yourself, what is this concocted five-alarm Constitutional crisis built on?

If you are honest with yourself, you will realize that it is built on only one thing... Grade-A, 100 percent horseshit.

Even if everything Woodward's anonymous sources say is true... So what?

Even if everything the New York Times narcissist says is true... So what?

Look at what these failures and liars and grifters are trying to con you with... Because it has nothing to do with illegality, nothing to do with substance, and everything to do with style.

The corrupt establishment is colluding to head fake America into freaking out over Trump's style while Trump delivers and delivers and delivers on the substance, on things that actually matter.


Trump has an erratic management style. So what? I'm supposed to care he burns people out, dresses them down, demands they do crazy stuff like at long last win one of these endless neocon wars?

So what?

I don't care how Trump makes his decisions, I care about the end result of those decisions.

All this long con over Trump's "fitness" is based on is his management style; which is meaningless inside-inside gossip for the stupid and shallow to masturbate over ‐ a hoax, a con, a carnival barker's sideshow.

How about if we focus on the substance for just a moment...
...
Posted by: Anomalous Sources || 09/10/2018 00:00 || Comments || Link || E-Mail|| [303 views] Top|| File under:
Home Front: Culture Wars
Serena Williams is tennis's Hillary Clinton
h/t Instapundit


No one expected Naomi Osaka to win the US Open yesterday. Everyone favoured her opponent. The crowd was solidly with Serena Williams, as were the bookies. But the 20-year-old Japanese-Haitian, who became the first player representing Japan to win a Grand Slam, prevailed against all the odds.

Victory, however, was bittersweet. The crowd booed her. The announcers were in shock. 'Perhaps it's not the finish we were looking for today,' said one prominent commentator, adding 'This mama is a role model and respected by all.' Muted kudos at best for Naomi.

'It's not fair,' wailed Hillary Williams, after the umpire issued a warning when her coach was caught signalling her from the stand. Under questioning after the game, the coach admitted that he had done so but said the penalty was hypocritical: 'Everybody does it,' he said.

After smashing her racket onto the court, another violation for which the umpire docked her a point, Serena Clinton accused the judges of stealing the match from her. 'Apologise,' she screamed at the umpire. 'You are the liar. You owe me an apology.' 'You will never, ever, ever be on another court of mine as long as you live.'

'Men have said much worse without penalty,' said the establishment's choice after the umpire docked her a game for the verbal abuse. 'They get away with it because they are men.'

Posted by: g(r)omgoru || 09/10/2018 04:27 || Comments || Link || E-Mail|| [488 views] Top|| File under:
The immoral foreign policy of the "Resistance"
h/t Gates of Vienna


One of the constant themes of the "Resistance" ‐ most recently restated in the New York Times' anonymous op-ed Wednesday ‐ is that President Donald Trump is "amoral" because he is interested in cultivating good relations with dictators.

In the words of the anonymous op-ed author: "In public and in private, President Trump shows a preference for autocrats and dictators, such as President Vladimir Putin of Russia and North Korea's leader, Kim Jong-un, and displays little genuine appreciation for the ties that bind us to allied, like-minded nations."

Notably, this is the same line used by the Israeli left and by Israel's many critics in the West against Prime Minister Benjamin Netanyahu's foreign policy.

There are two aspects of this criticism that are worth pointing out.

First, the criticisms are utterly hypocritical.

The same "Resistance" howling about Trump's desire to forge a détente with Russia based on a shared interest in fighting Islamic terrorists and preventing Iran from becoming the nuclear hegemon of the Middle East once bent over backwards to empower Iran. They gave the ayatollahs a clear path to a nuclear weapon, as well as $150 billion to finance their wars in Syria and Yemen, and their global terror attacks.

The same Never Trump Republicans attacking Trump for his efforts to denuclearize the Korean Peninsula without war happily supported then-Secretary of State Condoleezza Riceas she cut a deal that only empowered Pyonyang.

The Obama administration alumni who now insist that Putin is America's number-one enemy did everything they could to appease him ‐ in exchange for nothing ‐ for years.

As for Israel, the Israeli Left, and its American and European supporters, they have been attacking Netanyahu relentlessly for fostering close ties with the leaders of Hungary, Lithuania, Poland, Rwanda, Kenya, and the Philippines. At the same time, they insist that Israel must cough up its capital city and its heartland to the Palestine Liberation Organization (PLO) and its terrorist regime.

Just last week, a delegation of leftist lawmakers and political activists made a pilgrimage to Ramallah, where they met with PLO chief and Palestinian Authority Chairman Mahmoud Abbas. They cooed and purred about his great visionary leadership, and insisted forcefully that Israel and the Trump administration must recognize his greatness.

This would be the same Abbas who spends hundreds of millions of donor-transferred dollars every year to pay the salaries of terrorists. This is the same Abbas that continues to reject Israel's right to exist, who wrote a dissertation arguing that the Holocaust is a Zionist fabrication; who has spent the past fifty years waging a political war to delegitimize Israel's very existence.

Beyond the rank hypocrisy of these critics and their criticism, their "morality" card ignores the key fact that Trump's policies, like Netanyahu's policies, are succeeding in making the U.S. and Israel stronger, and making the world safer. In contrast, the "moral" policies of their opponents made the world more threatening and dangerous to the U.S. and to Israel.
Posted by: g(r)omgoru || 09/10/2018 02:42 || Comments || Link || E-Mail|| [222 views] Top|| File under:
Chuck Schumer Comes Unplugged and Unhinged
[TheBlackSphere] The entitled Senator Chuck Schumer believes the rules don't apply to him. Thankfully we don't need Omarosa to validate that Schumer is a self-entitled scumbag.

When a female flight attendant asked him to follow the rules like every one else on the plane, Holy Mother of Weinstein did Schumer lash out.

According to the New York Post,

Sen. Chuck Schumer apologized today after word got out that he called a flight attendant a "bitch" for ordering him to follow the rules and turn off his cellphone before takeoff.

And his political protégé, Sen. Kirsten Gillibrand, initially provided him with public cover.

Before I continue, understand that Chuck Schumer called a woman doing her job a bitch, and the Queen of #MeToo didn't do a thing.

And it's not like they were the only two who heard Schumer say this. No, Schumer's outburst was overheard aboard a US Airways flight from LaGuardia Airport to Washington recently.

Schumer and his seatmate, Senator Kirsten Gillibrand (D-NY), were chatting on their cellphones when the plane's captain told passengers to turn them off. However, the two Democratic senators ignored the order and kept talking. Because the two elitists believe themselves to be above the rules and regulations for peons, they figured nobody would bother them.

A flight attendant did. She returned to the pair and asked them to follow Federal Aviation Administration rules, this according to a House Republican aide who was seated nearby.

Schumer asked if he could finish his call. The attendant replied "No", because the plane was prevented from taking off if they didn't hang up.

The state's senior senator ended his call.

Next however, he launched into an argument with the flight attendant, claiming he was entitled to continue his chat until the cabin door was closed.

"She said she doesn't make the rules, she just followed them," the aide said, according to Politco.com.

"Bitch!" Schumer remarked to Gillibrand after the attendant walked away.


Gillibrand's office initially gave Schumer cover, telling Politico.com that the senior senator was "polite" and that "he turned off his phone when asked to." That was not the case, and proves that Gillibrand was willing to toss the female flight attendant on the "casting couch" to protect her boss.

Republicans seized on the slip to slam Schumer. They circulating copies of news stories about the incident, knowing that the spin was in.

Once word spread that Schumer had been less than friendly, Gillibrand's office offered a second statement, issued through her aide, Glen Caplin.

"Chuck did the right thing by apologizing."

He criticized Republicans for "trying to score cheap political points" from the incident.

I'd love to know what Schumer would do if Trump had called a flight attendant a bitch? Think he and the Democrats wouldn't make political hay from it?

We all know how much press such an incident involving Trump would have generated. I'd say at least a week of media, where they would call Trump a misogynist at least. Next we would hear that he tried to grab the flight attendant by the p*ssy.

In the aftermath, the flight attendant would get a 7-figure book deal, and a made-for-TV movie about her incident with Trump. But because it was Schumer, few people even know the incident took place.

After the flare-up was reported, Schumer officially apologized. No big public hoopla, just a terse "apology".

Knowing Democrats as I do, I suggest that flight attendant lay low for a bit. You know Schumer now schemes to ruin her.

Posted by: Anomalous Sources || 09/10/2018 00:00 || Comments || Link || E-Mail|| [433 views] Top|| File under:
Who's in the News
28
[untagged]
3
Islamic State
2
Govt of Syria
2
Sublime Porte
2
Taliban
2
Govt of Iraq
2
Govt of Iran
2
Moslem Colonists
1
Tin Hat Dictators, Presidents for Life, & Kleptocrats
1
Boko Haram (ISIS)
1
Commies
1
Govt of Iran Proxies
1
Hamas
1
Houthis
1
PLO
Bookmark
E-Mail Me
The Classics
The O Club
Rantburg Store
The Bloids
The Never-ending Story
Thugburg
Gulf War I
The Way We Were
Bio
Merry-Go-Blog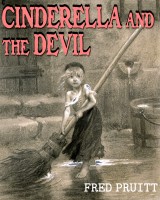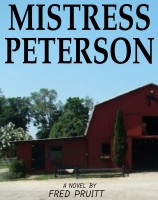 On Sale now!


A multi-volume chronology and reference guide set detailing three years of the Mexican Drug War between 2010 and 2012.

Rantburg.com and borderlandbeat.com correspondent and author Chris Covert presents his first non-fiction work detailing the drug and gang related violence in Mexico.

Chris gives us Mexican press dispatches of drug and gang war violence over three years, presented in a multi volume set intended to chronicle the death, violence and mayhem which has dominated Mexico for six years.
Click here for more information


Meet the Mods
In no particular order...


Steve White
Seafarious
Pappy
lotp
Scooter McGruder
john frum
tu3031
badanov
sherry
ryuge
GolfBravoUSMC
Bright Pebbles
trailing wife
Gloria
Fred
Besoeker
Glenmore
Frank G
3dc
Skidmark
Alaska Paul



Better than the average link...



Rantburg was assembled from recycled algorithms in the United States of America. No trees were destroyed in the production of this weblog. We did hurt some, though. Sorry.
3.238.184.78