-Lurid Crime Tales-
Overnight shooting at Memphis Purple Haze injures 4
[Commercial Appeal] Police are investigating after multiple people were shot Monday morning at a downtown nightclub.

Officers responded to a shooting call at Purple Haze located at South 2nd Street and Lt. George West Lee Avenue around 3:25 a.m., according to the Memphis Fire Department.

The Memphis Police Department tweeted that four people were shot and taken to a nearby hospital. One victim was in critical condition, and the other three were in non-critical condition.

No further information is available regarding suspects or how the incident occurred.

It isn't the first time the downtown venue has been in headlines. In April, a well-known peace activist died after being shot outside of the club. In Dec. 2017, a man was critically injured during an early morning shooting at Purple Haze on Christmas Day.
Posted by: Besoeker || 09/10/2018 08:14 || Comments || Link || E-Mail|| [275 views] Top|| File under:
-Short Attention Span Theater-
Sepsis prevalent in Illinois nursing homes amid low staffing
[St. Louis Post Dispatch] CHICAGO • Deadly blood infections persist in Illinois' understaffed nursing homes, according to a joint news investigation.

The Chicago Tribune and Kaiser Health News found that about 6,000 Illinois nursing home residents a year who were hospitalized had sepsis, a bloodstream infection that can quickly turn fatal if not if not cared for properly. About 1 in 5 didn't survive, according to an analysis conducted for KHN by Definitive Healthcare, a private health care data firm.

Sepsis is developed in bedridden patients with pneumonia, urinary tract infections and other conditions, including pressure sores. Sepsis can be prevented by turning immobile people every two hours and taking other precautions, patient advocates said.

But nursing homes around the country have failed to prevent bedsores and other infections that can lead to sepsis, and both advocates and regulators blame poor staffing levels.

Illinois nursing homes have among the lowest staffing levels for nurses and aides in the country. Staffing levels at about 78 percent of the facilities in the Chicago area fall below the national average, according to an analysis of government data.

Illinois nursing homes also fall below national norms for risks of pressure sores or failure to properly treat them. About 60 percent of Illinois nursing homes have been cited by inspectors for this deficiency, records show. Only three other states were cited more frequently.
Posted by: Besoeker || 09/10/2018 06:28 || Comments || Link || E-Mail|| [154 views] Top|| File under:
-Land of the Free
Bolton Vows to Not Cooperate with International Criminal Court, Threatens Sanctions
[PJMedia] National Security Advisor John Bolton threatened sanctions against the International Criminal Court, which Bolton opposed long before joining the Trump administration, and hailed the State Department announcement that the D.C. office of the Palestine Liberation Organization would be shut down.

Speaking at a Federalist Society event at the Mayflower Hotel this morning, Bolton slammed the Hague-based ICC as an effort by "self-styled 'global governance' advocates" to override national sovereignty through its investigations of war crimes, crimes against humanity and genocide.

Those indicted by the ICC, which was formed in 2002 by the Rome Statute, have included Libyan dictator Moammar Gadhafi and his son Saif Al-Islam for crimes against humanity, Sudan President Omar al-Bashir for war crimes in Darfur, and Ugandan guerrilla leader Joseph Kony for crimes against humanity and war crimes. The African Union has urged a mass withdrawal from the ICC over the court's focus on the continent.

"In theory, the ICC holds perpetrators of the most egregious atrocities accountable for their crimes, provides justice to the victims, and deters future abuses. In practice, however, the court has been ineffective, unaccountable, and indeed, outright dangerous," Bolton said. "Moreover, the largely unspoken, but always central, aim of its most vigorous supporters was to constrain the United States. The objective was not limited to targeting individual U.S. servicemembers, but rather America's senior political leadership, and its relentless determination to keep our country secure."

Bolton said the ICC "was created as a free-wheeling global organization claiming jurisdiction over individuals without their consent" and stressed longstanding concerns that American servicemembers could be indicted by the court.

Last November, the ICC prosecutor requested authorization to investigate war crimes and detainee abuse allegations against U.S. servicemembers and intelligence professionals in Afghanistan.

"Today, on the eve of Sept. 11, I want to deliver a clear and unambiguous message on behalf of the president of the United States. The United States will use any means necessary to protect our citizens and those of our allies from unjust prosecution by this illegitimate court," Bolton continued. "We will not cooperate with the ICC. We will provide no assistance to the ICC. We will not join the ICC. We will let the ICC die on its own. After all, for all intents and purposes, the ICC is already dead to us."

Bolton also criticized "a suggestion that the ICC will investigate Israeli construction of housing projects on the West Bank."

"The United States will always stand with our friend and ally, Israel. And, today, reflecting congressional concerns with Palestinian attempts to prompt an ICC investigation of Israel, the State Department will announce the closure of the Palestine Liberation Organization office here in Washington, D.C. As President Reagan recognized in this context, the executive has 'the right to decide the kind of foreign relations, if any, the United States will maintain,' and the Trump administration will not keep the office open when the Palestinians refuse to take steps to start direct and meaningful negotiations with Israel," he said. "The United States supports a direct and robust peace process, and we will not allow the ICC, or any other organization, to constrain Israel's right to self-defense."

The State Department said it had allowed the PLO to continue D.C. operations since their waiver expired last November in hope of furthering a Mideast peace process.

"PLO leadership has condemned a U.S. peace plan they have not yet seen and refused to engage with the U.S. government with respect to peace efforts and otherwise," press secretary Heather Nauert said in a statement. "As such, and reflecting congressional concerns, the administration has decided that the PLO office in Washington will close at this point."

Palestinian outlets branded the move retribution for Palestinian attempts to push the ICC to open an investigation into Israel.

Husam Zomlot, head of the PLO delegation to the U.S., said in a statement that Trump was "blindly executing Israel's 'wish list'" and said the administration aims to "protect Israel from unlawful acts, and provide it with full immunity to kill the two state-solution."

Steering back to the ICC, Bolton wrapped up his address by vowing that "if the court comes after us, Israel or other U.S. allies, we will not sit quietly."

"We will negotiate even more binding, bilateral agreements to prohibit nations from surrendering U.S. persons to the ICC. And we will ensure that those we have already entered are honored by our counterpart governments," he said. "We will respond against the ICC and its personnel to the extent permitted by U.S. law. We will ban its judges and prosecutors from entering the United States. We will sanction their funds in the U.S. financial system, and, we will prosecute them in the U.S. criminal system. We will do the same for any company or state that assists an ICC investigation of Americans."

"We will take note if any countries cooperate with ICC investigations of the United States and its allies, and we will remember that cooperation when setting U.S. foreign assistance, military assistance, and intelligence sharing levels," Bolton added. "We will consider taking steps in the UN Security Council to constrain the Court's sweeping powers, including ensuring that the ICC does not exercise jurisdiction over Americans and the nationals of our allies that have not ratified the Rome Statute."



Fucking Hoo-Fucking-Rah!
Posted by: DarthVader || 09/10/2018 15:01 || Comments || Link || E-Mail|| [221 views] Top|| File under:
Twitter SUSPENDS Benghazi HERO after he gives Obama an EPIC slapdown!!!
[Right Scoop] So the other day Obama was mocking people over the Benghazi attack, which he called a conspiracy theory.

That's when one of the guys who WAS AT THE BENGHAZI ATTACK slapped him down for the audacity of his stupidity:

Benghazi is a conspiracy @BarackObama ?! How bout we do this,let's put your cowardly ass on the top of a roof with 6 of your buddies&shoot rpg's&Ak47's at you while terrorists lob 81mm mortars killing 2 of your buddies all while waiting for US support that you never sent🖕🏼#scum
‐ Kris Paronto (@KrisParonto) September 7, 2018

That's gonna be sore in the morning.
Posted by: Besoeker || 09/10/2018 00:37 || Comments || Link || E-Mail|| [437 views] Top|| File under:
Africa Subsaharan
Angola: Dos Santos Quits As Party Boss After 40 Years
[All Africa] Angola's former president Jose Eduardo dos Santos stepped down as head of the ruling MPLA party on Saturday. He handed over power to President Joao Lourenco after dominating politics for nearly four decades.

"Today, with my head up, I leave and pass on the baton to comrade Joao Lourenco," dos Santos told crowds at the ruling party headquarters in Luanda.

As his rule comes to an end, dos Santos says he wants to be remembered for his dignified exit from a position he has held since 1979.

The 76-year-old liberation war veteran did not stand for re-election in the August 2017 polls and handed over the reins of power to his defense minister Lourenco, 64.

But he remained at the helm of the People's Movement for the Liberation of Angola (MPLA) party, where much of the real power is seen to be vested.


Posted by: Fred || 09/10/2018 00:00 || Comments || Link || E-Mail|| [184 views] Top|| File under: Tin Hat Dictators, Presidents for Life, & Kleptocrats
Britain
How Alan Pegler saved Flying Scotsman for the nation
[BBC] Just over half a century ago, the world's best-loved steam engine was destined for scrap. That it was saved was down to the efforts of one man - a true British eccentric. But his love for the locomotive he called the "old girl" cost him his fortune - and nearly saw Flying Scotsman stranded in the United States.

Alan Pegler was four when he was taken by his parents to the British Empire Exhibition of 1924.

As he walked through pavilions full of exhibits, one left the young boy dazzled: LNER 4472 Flying Scotsman.

"I was lifted into its cab," he said in an interview with the Railway Magazine.

"I remember being impressed at how clean it was, compared with the grimier engines we saw at home, and how marvellous its apple-green paint was.

"I was spellbound and couldn't stop thinking about it all the way home."
Posted by: Besoeker || 09/10/2018 07:44 || Comments || Link || E-Mail|| [230 views] Top|| File under:
Caucasus/Russia/Central Asia
Putin's United Russia coalition weakened in Transbaikal
Russian president Vladimir Putin's political coalition retained a weakened hold on their seats in the legislative assemply in elections in Transbaikal Sunday, according to data supplied by regnum.ru.

Transbaikal is a territory in far eastern Russian, near Lake Bailkal. Its southern borders are adjacent to Mongolia and China.

While the results still are preliminary, United Russia managed to hold on to a weakened plurality of 28 percent. Their closest rivals, the communist associated Liberal Democratic Party of Russia gained 24 percent of the vote, winning seven seats.

The results give United Russia an eight seat plurality.

Other political parties including "Fair Russia " (8.94%), " Party of Pensioners " (6.05%) and " Patriots of Russia" (3.38%), wound up with a total of nine seats.

The news article goes on to note that turnout was lighter at 20 percent versus 28 percent in the last election.

Says regnum.ru:


In accordance with the Charter of the Trans-Baikal Territory, the Legislative Assembly of the Trans-Baikal Territory includes 50 deputies, they are elected for a period of five years. One half will be determined by a single regional electoral district, the other will be elected in single-mandate electoral districts. A total of 806,800 voters were registered on the territory of the Trans-Baikal Territory, and five years ago there were 824,900 people.


In other Russian election news, United Russia deputy elections in Irkutsk were defeated by Communist Party candidates 34 percent to 27 percent.

Runoffs for governors were scheduled in Khabarovsk, Samara and Primorsky Krai, in United Russia versus Communist Party or communist part coalitions, when United Russia failed to win a majority of votes.


Posted by: badanov || 09/10/2018 00:00 || Comments || Link || E-Mail|| [194 views] Top|| File under:
Government
EPA Shed 1,200 Jobs In Trump's First Year And A Half.
h/t instapundit


The Environmental Protection Agency (EPA) shed approximately 1,200 jobs as roughly 1,600 employees departed and fewer than 400 new employees were hired during President Donald Trump's first year and a half in office.

Departing employees included "at least 260 scientists, 185 'environmental protection specialists' and 106 engineers," according to the Washington Post.

The EPA's workforce is now down 8 percent to a size it has not been since former president Ronald Reagan was in office, reported the WaPo.
Posted by: g(r)omgoru || 09/10/2018 04:24 || Comments || Link || E-Mail|| [225 views] Top|| File under:
Science & Technology
Tired of Looking for Parking, Israeli Entrepreneurs Develop Foldable Car
Like many other world cities, Tel Aviv is notorious for the scarcity of its parking spots. You make a ten-minute drive in the city only to find there is no parking space in sight and end up searching for another 30 minutes at best, or parking at a long distance. Fed up with the experience, two Israeli entrepreneurs‐mechanical engineer Asaf Formoza and nanophysicist Udi Meridor‐founded City Transformer Ltd. in 2014.

Based in Kfar Netter, a village in central Israel, City Transformer develops an ultra-light electrical vehicle capable of folding its chassis at a push of a button, to a width of just 1 meter, similar to that of a large motorcycle. When folded, up to five City Transformer vehicles can fit into a single traditional parking space.
Posted by: g(r)omgoru || 09/10/2018 02:38 || Comments || Link || E-Mail|| [271 views] Top|| File under:
Doctors explore lifting barriers to living organ donation
[ABC] Surgeons turned down Terra Goudge for the liver transplant that was her only shot at surviving a rare cancer. Her tumor was too advanced, they said ‐ even though Goudge had a friend ready to donate, no matter those odds.

"I have a living donor ‐ I'm not taking away from anyone. I'm trying to save my own life," she pleaded. Finally, the Los Angeles woman found a hospital on the other side of the country that let the pair try.

People lucky enough to receive a kidney or part of a liver from a living donor not only cut years off their wait for a transplant, but those organs also tend to survive longer. Yet living donors make up a fraction of transplants, and their numbers have plateaued amid barriers that can block otherwise willing people from giving. Among them: varying hospital policies on who qualifies and the surprising financial costs that some donors bear.
Posted by: Besoeker || 09/10/2018 01:31 || Comments || Link || E-Mail|| [191 views] Top|| File under:
Home Front: Culture Wars
The Times-Picayune - Nike purchases banned for Kenner recreation programs
The Times-Picayune - Kenner Mayor Ben Zahn has apparently issued a memorandum demanding that the city recreation department and any booster clubs operating at its facilities no longer purchase or accept delivery of Nike athletic products or any apparel that features the company's famous logo.

The Sept. 5 memo to Recreation Director Chad Pitfield, which is being circulated on social media, was not made public by City Hall. A spokesman for the city said Sunday (Sept. 9) that he had no comment. Zahn could not be reached.

Kenner booster club president Owen Rey told WWL the policy "shouldn't be that way."

"If we have something that we feel that we want that's going to benefit our kids," Rey said, "it shouldn't matter what logo, what brand -- as long as it helps the kids and what we're trying to accomplish at the park."
Posted by: Besoeker || 09/10/2018 06:04 || Comments || Link || E-Mail|| [194 views] Top|| File under:
Who's in the News
28
[untagged]
3
Islamic State
2
Govt of Syria
2
Sublime Porte
2
Taliban
2
Govt of Iraq
2
Govt of Iran
2
Moslem Colonists
1
Tin Hat Dictators, Presidents for Life, & Kleptocrats
1
Boko Haram (ISIS)
1
Commies
1
Govt of Iran Proxies
1
Hamas
1
Houthis
1
PLO
Bookmark
E-Mail Me
The Classics
The O Club
Rantburg Store
The Bloids
The Never-ending Story
Thugburg
Gulf War I
The Way We Were
Bio
Merry-Go-Blog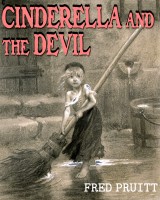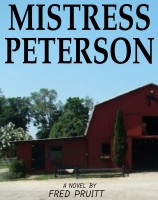 On Sale now!


A multi-volume chronology and reference guide set detailing three years of the Mexican Drug War between 2010 and 2012.

Rantburg.com and borderlandbeat.com correspondent and author Chris Covert presents his first non-fiction work detailing the drug and gang related violence in Mexico.

Chris gives us Mexican press dispatches of drug and gang war violence over three years, presented in a multi volume set intended to chronicle the death, violence and mayhem which has dominated Mexico for six years.
Click here for more information


Meet the Mods
In no particular order...


Steve White
Seafarious
Pappy
lotp
Scooter McGruder
john frum
tu3031
badanov
sherry
ryuge
GolfBravoUSMC
Bright Pebbles
trailing wife
Gloria
Fred
Besoeker
Glenmore
Frank G
3dc
Skidmark
Alaska Paul



Better than the average link...



Rantburg was assembled from recycled algorithms in the United States of America. No trees were destroyed in the production of this weblog. We did hurt some, though. Sorry.
3.238.184.78