-Lurid Crime Tales-
Brennan, the Spooks, and Russian Collusion
[American Thinker] The FBI is being held accountable for its role in spy operations against the Trump campaign. John Brennan's CIA should be held accountable as well.

An editorial by Holman Jenkins in the Wall Street Journal on June 29, 2018 recommends an investigation of the CIA's involvement in the 2016 election, and I agree. The WSJ's Kimberley Strassel has commented on CIA involvement as well, as did Rudy Giuliani on August 13th.

If press reports are accurate, American spy operations targeted the Trump campaign by luring Trump associates such as George Papadopoulos to meetings in Britain. There are two key factors at work here.

The first factor is the location. The CIA is in charge of American government spy ops that occur in foreign countries, not the FBI. While an American tourist can fly to Britain to see the changing of the guard and be in front of Buckingham Palace within 24 hours, an American FBI agent can do nothing in Britain without intricate CIA approvals and supervision. If the CIA were not involved, they'd be raising hell with the FBI for doing business on their turf. Turf is everything in bureaucracy. CIA involvement is certain.

The second factor -- I do not know the people named and am basing this on press reports -- is that these ops bear the distinctive signature of being run by bureaucrats at CIA Headquarters, not by professionals in CIA field stations.

Headquarters' spy recruitments are weak. Our full-time government employees, such as CIA officers and FBI agents, are expected to recruit part-time spies called agents, assets, sources, informants, and access agents. (Some folks don't like the use of the word "spy," but in fact everyone involved is a spy. I was a spy.) With 17 redundant spy agencies and tens of thousands of idle employees in the Washington D.C. area, there's a natural tendency to recruit American citizens to help spy on Americans. Such operations provide employees with opportunities to look busy and get promoted while living in the comfort of Washington.

Recruitments of sources are important to the CIA, but if you try to recruit a terrorist in Syria, you might get a bullet in the head. North Korea and Iran are far away, out of sight and out of mind. Why not recruit an American college professor instead? Assign him a secret code name and he comes to look like a real spy. Most Americans are happy to help out, so there's no fear of embarrassing rejection.

There's only one thing easier for Headquarters employees than recruiting an American college professor, and that is recruiting an American college professor who has already been recruited by other U.S. spy agencies. This appears to have been the case in these operations.


Key takeaway at para 4.
Posted by: Besoeker || 08/16/2018 01:37 || Comments || Link || E-Mail|| [6460 views] Top|| File under:
-Land of the Free
Fighting socialism
[AmericanThinker] As wrong and warped as most leftists' views seem today, the reality is that most people on the left fight relentlessly for their cause. Can the majority of conservatives look themselves in the mirror and honestly say they fight for their beliefs and principles to the same degree as the left does?

Our U.S. Constitution is the rock of America, the foundation for maintaining our way of life. It is the main cog within the engine of freedom. Freedom is fragile and needs to be cared for. It can be sustained only through vigilance. A secure U.S. border, a respect for law enforcement, and a belief in a strong U.S. military are some of the key conservative principles that keep all of us safe and free. Individual liberty, limited government, lower taxes, and personal responsibility are among the many fundamental concepts we as conservatives need to continue to promote when confronting leftists.

When conservatives are able to clearly communicate their logic-based beliefs and principles to others, conservatism inevitably wins. It is imperative that we highlight the huge differences between conservatism and socialism. When we are able to illustrate these differences, most people begin rejecting socialism.

Individualism and critical thinking are integral parts within a free society, as opposed to collectivism and group thought, the two main components of socialism, which stagnate a society. Diversity of thought is an important concept for people who value a free society. Education and the encouragement of diversity of thought within our schools produce critical thinkers and entrepreneurs. The use of leftist indoctrination within our public school system ultimately creates a society inhabited by human drones, most of whom find contentment in becoming the parasites of society.

Posted by: 746 || 08/16/2018 00:00 || Comments || Link || E-Mail|| [6478 views] Top|| File under:
Economy
Social Security and Fiscal Doomsday
[American Thinker] 2035. That's the optimistic date for Social Security's impending doom, after which Social Security is expected to provide only 75-80% of expected benefits to retirees. For the record, I turn 67 (full retirement age, for me) in 2047, so I, like many Americans, have been skeptical about the program for some time.

But perhaps it's pertinent to note that when I began following this looming doomsday in earnest, it was projected at 2038. It's been creeping forward, with some estimates placing it as early as 2034.

But there's an interesting thing that happens when people think about Social Security, just as that same interesting thing happens when people imagine the impending doom of municipal and state pension liabilities that are now crippling governments across the country with a roughly $5 trillion hole nationally. Somehow, Americans think, the money is there if governments are capable of properly managing the inflows from workers, capitalizing upon the underlying investments, and just delivering the outflows to beneficiaries.

Each and every of those assumptions are wrong.

Let's begin with municipal pensions.
Posted by: Besoeker || 08/16/2018 01:46 || Comments || Link || E-Mail|| [6463 views] Top|| File under:
Home Front: Politix
The last remaining weapon of the left
[AmericanThinker] With no platform to stand on and President Trump hitting the ball out of the economic ballpark, the left continually finds itself having to rely solely on its core strength: blatant lying and fabricating false narratives.


Actually, IMO, this is their first weapon by choice


The ability to lie to promote a cause is one of the more powerful capabilities continuously utilized by the left. It's powerful in the sense that it so often works to muddy the waters. However, this does not mean that the freehanded application of lies told on the part of the left contains the energy to produce a good or positive result. More often than not, the result is devastation and misery.


Just look at "African Americans"


...people of conscience sometimes struggle with deciding what is right. To struggle is to feel discomfort, something the left avoids at all cost. In the same way, the lies told by the left are free of internal struggle with conscience. They are also an escape from making tough decisions. Free education, free housing, free transportation for everyone are comfortable lies to use to win elections. However, they are told to allow leftists to avoid the hard choices of life while at the same time feeling superior to those who oppose them.

...So, in the most real sense, the political and social trials this country is facing are not between Democrat and Republican, but rather between those who struggle with a conscience who seek the good of others through telling the truth and those who avoid their conscience to avoid pain and seek power and control through the use of lies.

Posted by: g(r)omgoru || 08/16/2018 03:27 || Comments || Link || E-Mail|| [6462 views] Top|| File under:
Michigan Paleo candidate backs 1-state solution, slashing military aid to Israel
[Times of Israel] Rashida Tlaib, slated to be first woman of Palestinian heritage in Congress, claims two-state solution won't work; J street says it is seeking clarification.

A Michigan Democrat who is all but certain to become a congresswoman said she would "absolutely" vote against military aid to Israel, sparking criticism from a Jewish Democratic group.

The candidate, Rashida Tlaib, also said in an interview that she favors a one-state solution to the Israeli-Palestinian conflict, as opposed to a two-state solution that would establish a Palestinian state alongside Israel.

Tlaib, the daughter of Palestinian immigrants, recently won the Democratic nomination in Michigan's 13th Congressional District. The Republicans are not running a candidate in the Detroit-area district.

She is one of two Muslim women likely to be the first to be elected to Congress. The other is Ilhan Omar, who handily won her Democratic primary Tuesday in a Minneapolis-area district.
Posted by: Besoeker || 08/16/2018 01:57 || Comments || Link || E-Mail|| [6459 views] Top|| File under:
'Clapper makes bombshell admission: Obama was behind ENTIRE "Russian collusion" witch hunt
(Natural News) In a moment of amazing candor, former Director of National Intelligence James Clapper openly, frankly, and pointedly laid the 'credit' for the entire Russian collusion witch hunt at the feet of his former boss, President Barack Obama, on Saturday.

During an appearance on CNN, where he's been an analyst since leaving the White House in January 2017 at the start of the POTUS Trump administration, Clapper said that the former president actually tasked the intelligence community, the Justice Department and the FBI with launching a 'counterintelligence' probe against a rival presidential campaign, the first time in the history of our republic anything even remotely close to that has happened.

"If it weren't for President Obama we might not have done the intelligence community assessment that we did that set up a whole sequence of events which are still unfolding today including Special Counsel Mueller's investigation," Clapper said, as reported by The Gateway Pundit. "President Obama is responsible for that. It was he who tasked us to do that intelligence community assessment in the first place."

While Clapper might have thought he was giving Obama credit for the operation, what he really did is implicate his former boss as being the mastermind behind the scandalous "investigation" which, by the way, has yet to turn up even a scintilla of evidence there was 'collusion' between the Russian government and members of the Trump campaign.

Should we have seen this coming? Should we have known all along that Obama was at the center of this sham?

The warning signs were everywhere.
Posted by: Besoeker || 08/16/2018 00:19 || Comments || Link || E-Mail|| [6469 views] Top|| File under:
John Brennan, The CIA and Saudi's Islamic State Mole
[James Fetzer - Dec 20-12, 2016] There is a reason why Central Intelligence Agency director John Brennan has done everything possible to interfere with President-elect Donald Trump taking the reins of the presidency on January 20, 2017. As a mole for the Saudi royal family and a convert to Wahhabist Islam, Brennan has no desire to see certain individuals, who are well aware of his Islamist beliefs, ascend to positions of power in the U.S. intelligence community. The greatest threat to Brennan comes from retired Lieutenant General Michael Flynn, tapped by Trump to become the National Security Adviser.

BRENNAN THE SAUDI MOLE
High-level moles are the bane of every intelligence agency. There is still a reason to believe that the American spy for Israel, Jonathan Pollard, reported to a higher-level Israeli intelligence mole within the Reagan administration. Britain's MI-5 Security Service remains plagued to this day over evidence that its Cold War-era director, Roger Hollis, was the "Fifth Man" in the "Cambridge Five" Soviet spy ring.

It matters not that the Cold War is over when suspecting there are senior level intelligence moles in American espionage agencies. Brennan, in almost every counter-intelligence sense, fits the bill as a mole.

In 2014, Flynn was fired as director of the Defense Intelligence Agency (DIA) by President Obama. Obama was advised by Brennan to dump Flynn because the DIA director was producing intelligence policy documents showing that it was a mistake and against U.S. security interests to support Syrian jihadists who were trying to topple Syrian President Bashar al-Assad. For Brennan's Saudi and Wahhabist controllers, this was tantamount to blasphemy.

Posted by: Besoeker || 08/16/2018 00:00 || Comments || Link || E-Mail|| [6461 views] Top|| File under:
India-Pakistan
The Barelvi vote
[DAWN] HERE'S the good news: the elections in Bloody Karachi


...formerly the capital of Pakistain, now merely its most important port and financial center. It is among the largest cities in the world, with a population of 18 million, most of whom hate each other and many of whom are armed and dangerous...


may have been stolen by local strongmen from ostensibly establishment-backed religious groups. The bad news: the Tehrik-e-Labbaik Pakistain (TLP), a right-wing Barelvi group, may have legitimately won seats in Karachi.

The 2018 election witnessed the rise of the TLP, which has enabled the creation of powerful narratives about the legitimacy of

bad boy

thought among Pakistain's voters. Experts claim the party has tapped into widely held beliefs, even in a relatively liberal and religiously diverse city like Kara­chi. On the other hand, the TLP may have also been part of an attempt to rig the polls against incumbents PML-N, PPP and MQM.

For perhaps the first time in Karachi's history, it is possible to examine the legitimacy of these results. Thanks to the delimitation efforts of the Pakistain Bureau of Statistics and their census unit, each National Assembly seat in Karachi encapsulates at least one, if not two, complete provincial assembly constituency. For example, voters from PS-107 and PS-108 will only cast votes for NA-246 ‐ previously, provincial seats regularly intersected national seats.


Posted by: Fred || 08/16/2018 00:00 || Comments || Link || E-Mail|| [6459 views] Top|| File under: Tehreek-i-Labbaik Pakistan
Israel-Palestine-Jordan
The scale of arrangement between Israel and Hamas
[Ynet] Latest round of talks with

Hamas, a contraction of the Arabic words for "frothing at the mouth",

in Cairo indicates that a proposal has already been accepted by Hamas and the meetings in the Egyptian capital are just a formality; However,


some men learn by reading. A few learn by observation. The rest have to pee on the electric fence for themselves...


negotiations can stop at any moment, so both sides prepare for a large-scale military operation.

In the Middle East, nothing is incidental. If a prominent Hamas leader Saleh al-Arouri is in Cairo for a second time in two weeks, if all senior members of Paleostinian factions in

Gazoo

left in a rush for the Egyptian capital on Tuesday, if hours before their arrival the defense minister decided to reopen the kerem Shalom border crossing, if a number of incendiary balloons launched into Israel is close to zero, then it can be assumed with a certain degree of certainty that, besides the threats being issued by both sides, something concrete is happening.
Continued on Page 49
Posted by: trailing wife || 08/16/2018 00:18 || Comments || Link || E-Mail|| [6460 views] Top|| File under: Hamas
Jordan-Israel negotiations on Trump peace plan set to bypass PLO
[CanadaFreePress] Jordan's decision to resurrect its long-dormant claims after 30 years of studied silence and subservience to PLO posturing should be welcomed by all who want to see the Jewish-Arab conflict ended.

Jordan-Israel negotiations on Trump peace plan set to bypass PLO Jordan-Israel negotiations based on President Trump's long-awaited peace plan seem increasingly likely to happen - following retired Jordanian Ambassador and former editor of the Jordan Times ‐ Walid Sadi ‐ flagging Jordan's legal and

illusory sovereignty

claims in the West Bank (Judea and Samaria) and East Jerusalem ("disputed territories").

Sadi - in an op-ed article in the Jordan Times on 12 August - has forcefully argued that Jordan's decision to cut off all legal and administrative relations with the disputed territories in July 1988 did not amount to Jordan ceding its claims to

illusory sovereignty

for the following reasons:

"First of all, the unity of the West Bank with the East Bank was officially and constitutionally adopted on 24 of April 1950. No one disputes this fact. The Constitution of the country at the time was the 1952 Constitution, which stipulated in no uncertain terms that no part of the Kingdom shall be ceded, period. This provision makes the 1988 decision to cut off all legal and administrative relations between the two banks stopping short of ceding the West Bank to any side whatsoever. Any other interpretation of the 1988 political decision is absolutely untenable constitutionally."

The Jordan Times is published by the Jordan Press Foundation ‐ in which the government-owned Social Security Investment Fund has a majority stake. Wadi's politically-charged and highly-significant article could only have been published with the knowledge and approval of Jordan's King Abdullah.

Jordan's claims are far superior to those of the Paleostine Liberation Organisation (PLO) ‐ Jordan being the last Arab state to occupy and claim

illusory sovereignty

(albeit illegally) in the disputed territories from 1948 until their loss to Israel in the 1967 Six Day War.

Indeed the 1964 PLO Charter made no claim to

illusory sovereignty

in the disputed territories ‐completely negating any claimed ancient and long-standing rights accruing to its Arab populations which would outweigh the claims by Jordan to these areas - where

illusory sovereignty

still remains undetermined between Arabs and Jews.

Jordan's pivotal role in bringing Trump's peace proposals to a successful conclusion are grounded in the following salient facts:


West Bank and East Jerusalem Arabs voted to unify these areas with Transjordan in 1950 and rename the unified entity - "Jordan"


West Bank Arabs were citizens of Jordan possessing Jordanian passports between 1950 and 1988.


Half the members of the Jordanian Parliament were elected from the West Bank Arab population between 1950 and 1967.


Jordan's population is overwhelmingly comprised of Arabs born east or west of the Jordan River.


Jordan itself comprises 78% of the territory of former Paleostine


Jordan and Israel are the two successor states to the League of Nations Mandate for Paleostine already exercising between them mutually-agreed

illusory sovereignty

in 95% of former Paleostine


Jordanian custodianship of Islamic holy sites in Jerusalem is guaranteed under the 1994 Israel-Jordan Peace Treaty.

Reunifying into one territorial unit the East Bank with areas of the West Bank allocated to Jordan only requires Israel and Jordan to redraw their already existing internationally-recognised border.

Israeli and Jordanian negotiators ‐ armed only with pencils, sharpeners and erasers - can achieve this new dividing line between their respective states within a relatively short time.

The PLO has made it clear it wants no part in negotiating Trump's proposals. It ‐ and

Hamas, a contraction of the Arabic words for "frothing at the mouth",

- will be left to cool their heels and contemplate the many squandered opportunities to create an additional state between Israel and Jordan since the Oslo Accords were signed in 1993.

Jordan's decision to resurrect its long-dormant claims after 30 years of studied silence and subservience to PLO posturing should be welcomed by all who want to see the Jewish-Arab conflict ended.
Posted by: trailing wife || 08/16/2018 00:00 || Comments || Link || E-Mail|| [6460 views] Top|| File under:
Science & Technology
We're in a new age of obesity. How did it happen? You'd be surprised
[Guardian] When I saw the photograph I could scarcely believe it was the same country. A picture of Brighton beach in 1976, featured in the Guardian a few weeks ago, appeared to show an alien race. Almost everyone was slim. I mentioned it on social media, then went on holiday. When I returned, I found that people were still debating it. The heated discussion prompted me to read more. How have we grown so fat, so fast? To my astonishment, almost every explanation proposed in the thread turned out to be untrue.

Unfortunately, there is no consistent obesity data in the United Kingdom before 1988, at which point the incidence was already rising sharply. But in the United States, the figures go back further. They show that, by chance, the inflection point was more or less 1976. Suddenly, at around the time that the photograph was taken, people started becoming fatter ‐ and the trend has continued ever since.

The obvious explanation, many on social media insisted, is that we're eating more. Several pointed out, not without justice, that food was generally disgusting in the 1970s. It was also more expensive. There were fewer fast food outlets and the shops shut earlier, ensuring that if you missed your tea, you went hungry.

So here's the first big surprise: we ate more in 1976. According to government figures, we currently consume an average of 2,130 kilocalories a day, a figure that appears to include sweets and alcohol. But in 1976, we consumed 2,280 kcal excluding alcohol and sweets, or 2,590 kcal when they're included. I have found no reason to disbelieve the figures.

Others insisted that the cause is a decline in manual labour. Again, this seems to make sense, but again the data doesn't support it. A paper last year in the International Journal of Surgery states that "adults working in unskilled manual professions are over four times more likely to be classified as morbidly obese compared with those in professional employment".

So how about voluntary exercise? Plenty of people argued that, as we drive rather than walk or cycle, are stuck to our screens and order our groceries online, we exercise far less than we did. It seems to make sense ‐ so here comes the next surprise. According to a long-term study at Plymouth University, children's physical activity is the same as it was 50 years ago. A paper in the International Journal of Epidemiology finds that, corrected for body size, there is no difference between the amount of calories burned by people in rich countries and those in poor ones, where subsistence agriculture remains the norm. It proposes that there is no relationship between physical activity and weight gain. Many other studies suggest that exercise, while crucial to other aspects of good health, is far less important than diet in regulating our weight. Some suggest it plays no role at all as the more we exercise, the hungrier we become.
Posted by: Besoeker || 08/16/2018 02:05 || Comments || Link || E-Mail|| [6480 views] Top|| File under:
Home Front: Culture Wars
The Kek Wars, Part One: Aristocracy and its Discontents
It's a great (IMO) series I found through Peter Grant's site.
[EcoSophis]...When the first flurry of requests for a post about what I call the Kek Wars came my way, I decided to wait a while before responding. My thought was that after a year or so, the losing side would get around to dealing with the fact that it lost, the tantrums would subside, and it would then be possible to have a reasoned conversation about what happened and why. One of the more interesting features of the 2016 election and its aftermath is that the tantrums haven't subsided. That's not quite unprecedented‐as we'll see, it has some very specific and revealing precedents earlier in American history‐but it's a good indication that something out of the ordinary is in process.

...It's equally possible, for that matter, for a democracy to make it impossible for the majority to influence the political system or make its wants and needs felt. There are various ways of doing this, but the most popular in recent centuries was given a useful label by Margaret Thatcher's famous slogan "There Is No Alternative." If the political establishment of a representative democracy decides that only one set of policies is thinkable, and all major parties sign on to that set of policies, it's usually possible to shut down any discussion of alternatives even if the policies in question have disastrous consequences for most of the population.



Posted by: g(r)omgoru || 08/16/2018 07:02 || Comments || Link || E-Mail|| [6459 views] Top|| File under:
Silencing the Opposition Is Like Tamping Down a Powder Keg
h/t Instapundit


[PJMedia] I've hesitated a long time in writing this post, partly because of the injunction to "never disturb the enemy when he's making a mistake."

That still operates, but honestly, we're at a transition point in history ‐ also known as the "leading to" circumstances before the map gets all arrowy and full of red and explosions ‐ when there is a high probability of confrontation and violence. Or not. We might actually slide under this and end the civil cold war as we ended the international Cold War, without a major conflagration despite several minor ones.

Note that I'm not sure that was the right way to end the international Cold War. It allowed the communists to rinse, deny the USSR, and come back again for a repeat of their craptastic act. But on the other hand, I'm not absolutely sure what would have survived the more ... "expected" end to the Cold War, nor what would have emerged after. There was a non-trivial chance we'd found ourselves in the world of Robert A. Heinlein's Farnham's Freehold.

In the similar predicament we face, where something will happen in the civil cold war and bring it to an end, I don't know precisely what form a violent confrontation would take. But I know if it does happen, it won't proceed as anyone ‐ on the Right or the Left ‐ expects. And I know what emerges afterward, both for us and for the world, would probably be very different from a constitutional republic, and therefore inevitably worse.


Posted by: g(r)omgoru || 08/16/2018 03:10 || Comments || Link || E-Mail|| [6459 views] Top|| File under:
Kareem Abdul Jabbar compares National Anthem protests to SLAVERY songs
[Hollywood Reporter] "Slaves are generally expected to sing as well as to work," observed ex-slave-turned-abolitionist Frederick Douglass. To the slave owners, singing slaves would drown out their own cruelty and oppression, clothe them in a coerced choir of decency. But it wasn't enough that the slaves had to sing, they had to sing their oppressor's feel-good songs that are summed up in the Porgy and Bess refrain of "I've got plenty of nothin'," and nothin's plenty for me."

Yay, nothin'.

Currently, the song being demanded is the national anthem during football games. But during a warm-up game on Aug. 10, despite President Trump's previous condemnation, several Eagles players kneeled during the anthem or raised their fists ‐ their way of singing their own song. For them, lyrics like "land of the free" don't accurately represent the daily reality for people of color. They love their country but want that country to recognize the suffering that occurs when it isn't living up to its constitutional promises.

Trump reacted by tweeting, "Numerous players, from different teams, wanted to show their 'outrage' at something that most of them are unable to define." Who would know better how to define their outrage: the privileged darling of white supremacists, the 94 percent-white team owners, the 75 percent-white head coaches or the 70 percent-black players who actually take the field each week?

The daily challenge for African-Americans is getting white Americans to listen to their song, especially when it isn't a grinning, grateful or pandering patriotic song. Two movies have recently been released that sing songs that define black America's continuing frustrations and outrage: Spike Lee's BlacKkKlansman and Boots Riley's Sorry to Bother You. Both movies are about black people finding their voices and then having the courage to use those voices to tell their truths. But will America listen to what they're singing, especially in today's post-truth and "alternative facts" environment?
Posted by: Besoeker || 08/16/2018 01:52 || Comments || Link || E-Mail|| [6478 views] Top|| File under:
Science
The Perfect Can Wait: Good Solutions to the 'Drone Swarm' Problem
[WarOnTheRocks] The nearly successful drone assassination attempt on Venezuelan President Nicolas Maduro earlier this month highlighted yet again a persistent worry for U.S. defense planners: the possibility that a swarm of cheap drone-borne bombs might overwhelm the sophisticated defenses a U.S. base or ship. While the defense industry has seized upon this concern and is currently at work developing new high-tech solutions to this problem, the Department of Defense can't rely on those alone. It makes sense to develop such solutions, but the Department of Defense procurement process is long and the threat is now. With a little ingenuity, there is much that can be done with existing technology to defend effectively against drone threats. Accordingly, this article focuses on the measures the Department of Defense can employ now, with existing technology, to mitigate the threat of drone swarms.
Posted by: newc || 08/16/2018 00:00 || Comments || Link || E-Mail|| [6471 views] Top|| File under:
Who's in the News
41
[untagged]
6
Islamic State
6
Taliban
3
Hamas
2
Muslim Brotherhood
2
Commies
2
Govt of Pakistan
2
Narcos
2
Sublime Porte
1
al-Nusra
1
Thai Insurgency
1
PFLP
1
Salafists
1
Tin Hat Dictators, Presidents for Life, & Kleptocrats
1
Abu Sayyaf (ISIS)
1
Tehreek-i-Labbaik Pakistan
1
Jaish al-Islam (MB)
1
Moslem Colonists
Bookmark
E-Mail Me
The Classics
The O Club
Rantburg Store
The Bloids
The Never-ending Story
Thugburg
Gulf War I
The Way We Were
Bio
Merry-Go-Blog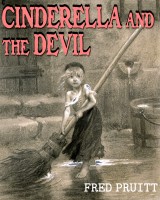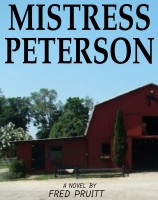 On Sale now!


A multi-volume chronology and reference guide set detailing three years of the Mexican Drug War between 2010 and 2012.

Rantburg.com and borderlandbeat.com correspondent and author Chris Covert presents his first non-fiction work detailing the drug and gang related violence in Mexico.

Chris gives us Mexican press dispatches of drug and gang war violence over three years, presented in a multi volume set intended to chronicle the death, violence and mayhem which has dominated Mexico for six years.
Click here for more information


Meet the Mods
In no particular order...


Steve White
Seafarious
Pappy
lotp
Scooter McGruder
john frum
tu3031
badanov
sherry
ryuge
GolfBravoUSMC
Bright Pebbles
trailing wife
Gloria
Fred
Besoeker
Glenmore
Frank G
3dc
Skidmark
Alaska Paul



Better than the average link...



Rantburg was assembled from recycled algorithms in the United States of America. No trees were destroyed in the production of this weblog. We did hurt some, though. Sorry.
18.204.48.69

Help keep the Burg running! Paypal: