Africa North
Wolfowitz: US Did Almost Everything Possible, After The Attacks
From what I can determine from talking with someone who has spoken directly with key general officers and others involved in the US response to the Benghazi attacks, it would appear that – contrary to Panetta's "basic principle" – the US did almost everything possible to protect our people once the attacks had started, though not in advance:


The Consulate was overrun in a matter of minutes, before any help was possible.

A team that appears to have been CIA personnel deployed quickly (and bravely) from the Annex to the Consulate and rescued everyone they found alive there. (It's not clear whether Ambassador Stevens had already been taken by Libyans to the hospital or whether they simply failed to find him.)

A mainly CIA response force deployed quickly from Tripoli to reinforce the Annex and facilitate its successful evacuation.

Decision makers in Washington appear to have been leaning forward, as they should have been. The military's most capable rescue force, based on the East Coast, was deployed immediately (something that is very rarely done), but – given the distances involved – arrived at Sigonella only after the crisis was over.

Also, the European command (EUCOM) deployed its number one counter terrorism force, which was training in central Europe, as quickly as possible, but it arrived in Sigonella after the evacuation of the Annex was complete.

Other special forces deployed to Sigonella but arrived on the 12th after it was too late to make a difference in Benghazi.

There was no AC-130 gunship in the region.

The only drone available in Libya was an unarmed surveillance drone which was quickly moved from Darna to Benghazi, but the field of view of these drones is limited and, in any case, this one was not armed.

The only other assets immediately available were F-16 fighter jets based at Aviano, Italy. These aircraft might have reached Benghazi while the fight at the Annex was still going on, but they would have had difficulty pinpointing hostile mortar positions or distinguishing between friendly and hostile militias in the midst of a confused firefight in a densely populated residential area where there would have been a high likelihood of civilian casualties. While two more Americans were tragically killed by a mortar strike on the Annex, it's not clear that deploying F-16's would have prevented that. In any case, the decision not to do so was made by the tactical commander, General Ham, as it should have been.

In any case, there are many other things about administration policy, behavior, and conduct that deserve to be challenged.



Worth the click
Posted by: Sherry || 10/31/2012 14:05 || Comments || Link || E-Mail|| [611 views] Top|| File under:
To Live and Die in Benghazi
By Lt. Col. Tony Shaffer (ret.):

What is it like to spend your last moments on earth fighting for your life?

To have devoted your life, and your life's work, to a great nation -- to serve it well and honorably -- and serve for it with courage and distinction, to all come down to a last, frantic few seconds, spent defending you and your fellow Americans and call for the cavalry to come help, and no cavalry comes--and you die.

This is what the two former Navy SEALs, under the employment of CIA, Tyrone Woods and Glen Doherty, faced in their final moments in Benghazi on September 11, 2012.
Posted by: Frozen Al || 10/31/2012 12:14 || Comments || Link || E-Mail|| [304 views] Top|| File under:
China-Japan-Koreas
Game Theory
In the final candidates' debate last week, President Obama delivered a telling, somewhat snarky zinger in response to Governor Romney's call for naval expansion: "This isn't 'Battleship.'" He then went on to school Romney about how having some aircraft carriers and submarines means we don't need more ships. The governor had no adequate reply.

But the fact of the matter is that the old "Battleship" board game -- not the more recent movie flop that was somehow based on it -- offers exactly the right metaphor to describe strategic affairs in the information age. "Battleship" does so by capturing the distilled essence of naval operations today: the hider/finder dynamic.

No longer do fleets move against each other en masse, engaging in well-defined, line-against-line slugfests, such as dominated naval affairs from Trafalgar during the Napoleonic Wars to Jutland a century later. Instead, sea wars have become far more cat-and-mouse matters, whose outcomes have become critically dependent on the need to see the enemy first, so as to be able to strike before being struck. Just like in "Battleship."

In its own abstract way, "Battleship" forces players to concentrate deeply on the business of "finding." Given his great confidence in aircraft carriers and submarines, President Obama should take careful note that the board game includes them, too, with the carrier being the game's largest and most vulnerable ship -- just as it is in the real world today, as the array of smart, high-speed weapons that have emerged in recent years pose mortal threats to these behemoths. The most valuable vessel in "Battleship" -- that is, the one that is hardest to find and hit -- is also the smallest combatant.
Posted by: Au Auric || 10/31/2012 00:00 || Comments || Link || E-Mail|| [314 views] Top|| File under:
Italy, Land of Islam
Education minister Profumo proposed that Islam be taught in public schools alongside Catholicism. Nazification of Israel ruled free speech.

Posted by: tipper || 10/31/2012 07:08 || Comments || Link || E-Mail|| [318 views] Top|| File under:
Great White North
Open Seas
If climate scientists' prophesies of an ice-free Arctic Ocean pan out, the world will witness the most sweeping transformation of geopolitics since the Panama Canal opened. Seafaring nations and industries will react assertively -- as they did when merchantmen and ships of war sailing from Atlantic seaports no longer had to circumnavigate South America to reach the Pacific Ocean. There are commercial, constabulary, and military components to this enterprise. The United States must position itself at the forefront of polar sea power along all three axes.

Understandably enough, most commentary on a navigable Arctic accentuates economic opportunities, such as extracting natural resources and shortening sea voyages. Countries fronting on polar waters -- the United States, Canada, Denmark, Finland, Iceland, Norway, Russia, and Sweden comprise the intergovernmental Arctic Council -- will enjoy exclusive rights to fish and tap undersea resources in hundreds of thousands of square miles of water off their shores. Nations holding waterfront property in the Arctic will bolster their

coasties

s to police their territorial seas and exclusive economic zones during ice-free intervals.

But they will not be the only beneficiaries. Former U.S. Navy chief oceanographer David Titley estimates that "sometime between 2035 and 2040 there is a pretty good chance that the Arctic Ocean will be essentially ice-free for about a month" each year. If so, polar shipping lanes will cut transit distances by up to 40 percent, saving ship owners big bucks on fuel and maintenance. They could pass those savings on to producers and consumers of the cargo their vessels carry. Global warming, it appears, could bestow significant advantages on mariners, fostering economic growth in the bargain. New sources of wealth concentrate minds.

But the geopolitics of climate change is just as consequential as the economics, and more intriguing. A strategic realignment could take place as the geographic setting -- the arena where great powers grapple for advantage -- widens to enfold a new inland sea. Navies will dispatch squadrons to the Arctic Ocean lest it become a theater for naval rivalry.

Posted by: Au Auric || 10/31/2012 00:00 || Comments || Link || E-Mail|| [598 views] Top|| File under:
Home Front: WoT
Have America's Generals dropped in Quality?
"American generals were managed very differently in World War Two than they were in subsequent wars," writes Thomas E. Ricks, the former Pentagon correspondent of the Washington Post. "During World War Two, senior American commanders were given a few months in which to succeed, be killed or wounded, or be replaced."

Mr. Ricks rightly puts this policy down to Gen. George C. Marshall, U.S. Army chief of staff from 1939 to 1945 and one of the chief architects of the defeat of the Axis. During World War II, 16 generals were relieved of their command out of the 155 who commanded divisions, as well as no fewer than five corps commanders.

By contrast, the most senior soldier to be relieved during the eight years that the United States fought in Iraq after 2003 was a colonel, Joe Dowdy. "As matters stand now," Mr. Ricks quotes another colonel saying, "a private who loses a rifle suffers far greater consequences than a general who loses his part in a war."
Posted by: Frozen Al || 10/31/2012 12:37 || Comments || Link || E-Mail|| [446 views] Top|| File under:
Obama's Taqqiya Unravels
by Nonie Darwish

I have never entertained the idea that Champ Obama was a Muslim and always believed he was a socialist. But Champs's Obama's behavior over the last four years regarding Islam has convinced me that he has a Socialist/Islamic centered worldview -- a combination that is not uncommon in many parts of the Muslim world.

Having been a journalist in Egypt for six years in the seventies, I have witnessed socialism with an Islamic twist to be a popular political ideology, especially amongst Arab journalists and intellectuals. Socialism, and even communism, have managed to survive in the ruthless Islamic political system as an alternative to full-fledged Sharia. The two ideologies have blended together in cases including the Baath Party in Syria and Iraq and socialist regimes in Egypt and Yemen. One major difference between the two ideologies is that Islam uses Allan, while socialism uses atheism, to fight the God of Christianity. Free democracies, such as the United States, are alien to Islam and socialism both because they regard government as a servant of the people and hold that human rights are granted by God and not by government or the code of Sharia.


Posted by: Besoeker || 10/31/2012 01:24 || Comments || Link || E-Mail|| [312 views] Top|| File under:
Southeast Asia
Myanmar violence
[Dawn] FRESH communal violence has erupted in Myanmar's Rakhine state, between the majority Buddhist population and members of the minority Rohingya

Moslem

community. The scale of the violence is disturbing; Myanmar authorities say some 90 people have been killed in the latest bout of bloodletting while the UN has said over 26,000 people, mostly

Moslem

, have been displaced over the last week or so. Hundreds of homes have also been torched in the rioting. Satellite images released by Human Rights Watch


... dedicated to bitching about human rights violations around the world...


point to 'extensive destruction' in a Rohingya-dominated area. Earlier in June, similarly horrific violence was witnessed in Rakhine after the rape and killing of a Buddhist woman, blamed on Rohingya men. The incident sparked savage reprisals and the Myanmar military had to be called in to restore order.

Sectarian and ethnic strife is unfortunately quite common in Myanmar. The transition from decades of military rule to a quasi-democracy in 2010 has failed to bring relief to many of the minority groups unhappy with their treatment in Myanmar. This is particularly true of the Rohingya, who have been described by the UN as amongst the world's most persecuted minorities. Numbering about 800,000 in Myanmar, the Rohingya are a stateless people as the government does not extend citizenship rights to them; even amongst the general population the community faces widespread discrimination. And whenever there is communal violence, the Rohingya often have nowhere to flee; neighbouring Bangladesh, which already hosts thousands of Rohingyas, has turned back refugees as it did in June. But perhaps what is most disappointing is the silence of Myanmar's pro-democracy icon Aung San Suu Kyi over the plight of the Rohingya. Ms Suu Kyi, who struggled against the military junta for years, has maintained an ambiguous stance on the ethnic strife in Rakhine, perhaps due to the impact any defence of the Rohingya may have on her party's electoral fortunes; some of her party's leading officials have reportedly made openly anti-

Moslem

statements. Considering her stature, Ms Suu Kyi must rise above communal politics and raise a voice for the Rohingyas so that a permanent solution to Myanmar's sectarian strife can be found.

Posted by: Fred || 10/31/2012 00:00 || Comments || Link || E-Mail|| [302 views] Top|| File under:
Syria-Lebanon-Iran
Why Iran Wants to Attack the United States
The Islamic Republic's terror plots may look bumbling today, but what about tomorrow?

An Iranian-American used car salesman pleaded guilty this month to conspiring with Iranian agents to assassinate the Saudi ambassador to the United States. Mansour Arbabsiar's guilty plea would appear to be the end of this story, but in truth it raises more questions than it answers.

The facts were never really in dispute. U.S. officials learned of the plot early on and built an airtight case. The assassin Arbabsiar tried to hire was in fact a DEA informant. Once arrested, Arbabsiar confessed. At the direction of law enforcement, he then called his cousin and Quds Force handler, Gholam Shakuri. With agents listening, Shakuri insisted Arbabsiar go ahead with the plot. "Just do it quickly. It's late."

But why was the Quds Force, which had earned a reputation for operational prowess even among its enemies, so eager to move forward with an obviously flawed operation? Arbabsiar appears to have been a weak character who "wants to be important," as a government-retained psychiatrist determined. He was drawn into the plot by his cousin, a general in the Quds Force, the arm of the Islamic Revolutionary Guard Corps responsible for external operations. So the real question is: What was the Quds Force thinking?

According to Director of National Intelligence James Clapper, the plot "shows that some Iranian officials -- probably including Supreme Leader Ali Khamenei -- have changed their calculus and are now more willing to conduct an attack in the United States in response to real or perceived U.S. actions that threaten the regime."

This new calculus, intelligence officials believe, dates back to January 2010, when the Quds Force decided that it and Hezbollah, its primary terrorist proxy, would embark on a new campaign of violence targeting not only Israel but U.S. and other Western targets as well.

In the wake of last July's attack on Israeli tourists in the Bulgarian city of Burgas, a barrage of journalists called asking me to explain the logic of the attack. I was finishing a book on Hezbollah -- Hezbollah: The Global Footprint of Lebanon's Party of God, due out next year -- but still could not easily place the attack within Hezbollah's established modus operandi. The more I thought about it, the more perplexed I became. So, much to my editor's dismay, I stepped away from my keyboard long enough to meet with diplomats and intelligence and military officials from several countries to try and make sense of the new trend of Shia extremist attacks tied to Iran and its proxies. Here is what I have come to understand.

To understand the decision Iran made in January 2010 to engage in a new campaign of violence, one must hark back to the February 2008 assassination of Hezbollah master terrorist Imad Mughniyeh, who was allegedly responsible for the 1984 U.S. Marine barracks bombing in Beirut, the 1985 hijacking of TWA Flight 847, and numerous other attacks. Following Mughniyeh's death in Damascus, Hezbollah leader Hassan Nasrallah called for an "open war" on Israel. "The blood of Imad Mughniyeh will make them [Israel] withdraw from existence," Nasrallah vowed.

Within weeks, Hezbollah would attempt the first of several failed and foiled plots -- a series of simultaneous car bombings around the Israeli and U.S. embassies, the kidnapping of the Israeli ambassador, and blowing up a radar tower in Baku, Azerbaijan -- intended to make good on Nasrallah's threat. Several additional plots were foiled, leading the Quds Force to partner with Hezbollah and provide extensive logistical support for a large-scale bombing in Turkey in fall 2009. Turkish authorities disrupted a plot in which Hezbollah and Iranian agents posing as tourists intended to attack Israeli and possibly American and local Jewish targets. According to one account, a cell led by Abbas Hossein Zakr was looking to strike Israeli tourists, Israeli ships or airplanes, or synagogues in Turkey. Turkish police arrested Hezbollah operatives who reportedly smuggled a car bomb into the country from Syria while Quds Force agents left the country posing as tourists.


Posted by: Au Auric || 10/31/2012 00:00 || Comments || Link || E-Mail|| [333 views] Top|| File under:
Acting on Intel, Secret and Otherwise
by Steve White

You will enjoy the article, What Did He Know and When Did He Know It? The Shadow Knows... at the source. Michael Ledeen, the respected foreign analyst at the National Review and PJ Media, nails it -- rather, James Jesus Angleton nails it and Ledeen just channels.

Mr. Ledeen's first point is so obvious that it needs to be amplified over and again, and I shall do so here. The whole point of intelligence work, government-gathered and otherwise, is to understand the world around you so that you make good decisions. Not all the intel required to understand a situation is gathered in secret: some of it is right in front of you. As but one example:

al-Qaeda hates us. Right in front of us.
Libya, particularly Benghazi, was increasingly dangerous. Check.
A lot of hard boyz in Benghazi hate us infidels. Of course.
The locally-hired coppe shoppe was unreliable. Indeed.
Amb. Stevens was too obvious and open in his movements. Yes.
He had an inadequate security team. You got it.
And it was the anniversary of 9/11. Right there on the calendar.
How much 'secret' intel did President Champ and Defense Secretary Leon Panetta need that day?

Answer: not much.

And how much more intel did they need once the attack commenced and the images from the drone were being beamed back to the White House?

Mr. Ledeen thinks Champ refused to order a rescue because the President was afraid of a failure, of a downed AC-130, of more dead Americans, of a catastrophe just before the election.

Mr. Ledeen is wrong. I know the reason why, and I shall tell you:

Champ was afraid. Period. He couldn't and wouldn't make a decision because he was paralyzed by fear. He is, deep down inside, a coward. He's never made a decision in which failure could come back to hurt him. He refused to make one this time.

Two SEAL guys ran towards the sound of gunfire.

Our president ran to catch a plane to Vegas.
Posted by: Steve White || 10/31/2012 00:00 || Comments || Link || E-Mail|| [712 views] Top|| File under:
Who's in the News
47
[untagged]
5
Govt of Syria
3
Govt of Iran
2
Arab Spring
2
al-Qaeda in Pakistan
2
Jamaat-e-Islami
2
TTP
1
Taliban
1
Hizb-ut-Tahrir
1
Govt of Pakistan
1
al-Shabaab
1
Houthis
1
Islamic Jihad
Bookmark
E-Mail Me
The Classics
The O Club
Rantburg Store
The Bloids
The Never-ending Story
Thugburg
Gulf War I
The Way We Were
Bio
Merry-Go-Blog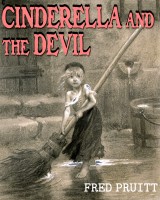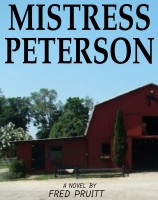 On Sale now!


A multi-volume chronology and reference guide set detailing three years of the Mexican Drug War between 2010 and 2012.

Rantburg.com and borderlandbeat.com correspondent and author Chris Covert presents his first non-fiction work detailing the drug and gang related violence in Mexico.

Chris gives us Mexican press dispatches of drug and gang war violence over three years, presented in a multi volume set intended to chronicle the death, violence and mayhem which has dominated Mexico for six years.
Click here for more information


Meet the Mods
In no particular order...


Steve White
Seafarious
Pappy
lotp
Scooter McGruder
john frum
tu3031
badanov
sherry
ryuge
GolfBravoUSMC
Bright Pebbles
trailing wife
Gloria
Fred
Besoeker
Glenmore
Frank G
3dc
Skidmark
Alaska Paul



Better than the average link...



Rantburg was assembled from recycled algorithms in the United States of America. No trees were destroyed in the production of this weblog. We did hurt some, though. Sorry.
18.207.106.142