Afghanistan
Taliban can run for Afghan president: election chief
KABUL: The Taliban and other insurgent leaders could stand as candidates in Afghanistan's next presidential election, to be held in April 2014, the country's top poll official said Wednesday.

President Hamid Karzai, who is serving his second term as leader of the war-torn nation, is constitutionally barred for the moment from running in the election and no clear candidate to succeed him has yet emerged.

The vote, scheduled for April 5, 2014, is seen as crucial to Afghan stability after the withdrawal of Nato troops


Nothing like having an election in which murderous thugs stand for office to lend stability to a failing country...

and Fazil Ahmad Manawi, the head of the Independent Election Commission (IEC) insisted his body would act impartially.

"We are even prepared to pave the ground for the armed opposition, be it the Taliban or Hezb-i-Islami, to participate in the election, either as voters or candidates," Manawi told a news conference.

"There will be no discrimination," the IEC chief added, defending the body in response to a question about its impartiality.

Hezb-i-Islami is the faction of former prime minister Gulbuddin Hekmatyar


Who throws grenades like a Nancy boy...

which wages an insurgency along with the Taliban against Karzai's Western-backed government.

Under the IEC timetable, initial results of the election will be announced on April 24 and final results on May 14, with May 28 set aside for any potential run-off vote.

This article starring:
Gulbuddin Hekmatyar
Posted by: tipper || 10/31/2012 10:10 || Comments || Link || E-Mail|| [317 views] Top|| File under:
No Sign Pakistan is Combating Insurgency: Sediqqi
[Tolo News] There are no clear signs that Pakistain is honestly trying to combat insurgency on its soil because it is not changing a failing strategy, Afghan Ministry of Interior

front man

Sediq Sediqqi said on Tuesday.

Speaking to TOLOnews, Sediqqi said that Pakistain's tactics in fighting the insurgency in its country show no sign of success and so need to be revised; however, it has not done so.

"Pakistain is still holding onto its previous strategy in fighting insurgency which needs a definite change," Sediqqi told TOLOnews.

"There are no clear signs of honesty in Pakistain's fight against insurgency. We have not witnessed any great effort from Pakistain," he added.

He made the statements after Pakistain's Interior Minister Rehman Malik


Pak politician, Interior Minister under the Gilani government. Malik is a former Federal Investigation Agency (FIA) intelligence officer who rose to head the FIA during Benazir Bhutto's second tenure. Malik was tossed from his FIA job in 1998 after documenting the breath-taking corruption of the Sharif family. By unhappy coincidence Nawaz Sharif became PM at just that moment and Malik moved to London one step ahead of the button men. He had to give up the interior ministry job because he held dual Brit citizenship.


said recently that fighting against the country's

faceless myrmidons

should be in close collaboration with the citizens and in keeping with their demands.

"We should act based on their demands, we should consider the demands of local residents in fight against insurgency. The military cannot be a solution for every problem," Malik said, calling for an immediate termination of the US drone strikes in tribal areas.

The international community and the Afghan government has frequently urged the Pakistain authorities to do more to control the

bully boyz

within its border, particularly the Haqqani Network, Al-Qaeda, and the Taliban.

Afghan military analyst Gen. Amrullah Aman believes that Pakistain is intending to challenge the international community by focusing on the matter of US drone strikes.

"Pakistain tries to deceive the international community in the fight against the insurgency. Pakistain is dealing with

bully boyz

by asking for a termination of drone strikes," he told TOLOnews on Tuesday.

Pakistain-based

bully boyz

have been blamed by US and NATO


...the North Atlantic Treaty Organization. It's headquartered in Belgium. That sez it all....


leaders for terrorist attacks on several high-profile sites in Afghanistan in including embassies and Isaf headquarters.

Posted by: Fred || 10/31/2012 00:00 || Comments || Link || E-Mail|| [320 views] Top|| File under: al-Qaeda in Pakistan
Afghan presidential vote date is set: official
[Dawn] Afghanistan's presidential election will be held on April 5, 2014, months ahead of the final withdrawal of Nato combat troops from the insurgency-plagued nation, a poll official said on Tuesday.
Posted by: Fred || 10/31/2012 00:00 || Comments || Link || E-Mail|| [328 views] Top|| File under:
Africa North
Libyan charity's ship implicated in Benghazi attack on US ambassador
Libyan-flagged vessel used by a Malta-based humanitarian organisation implicated in a covert US arms smuggling operation to Syrian freedom fighters,
A Libyan-flagged vessel which last year was used by a Malta-based humanitarian organisation in supplying a lifeline to rebels in Misurata, has been implicated in a covert US arms smuggling operation to Syrian freedom fighters, which may also be linked to murdered US ambassador Chris Stevens in Benghazi last month.

The ship 'Al Entisar' which was chartered last year by I-Go Aid Libya, then run by businessman Mario Debono, has been reported to be linked to last September's attack on the U.S. Consulate in Benghazi.

A Fox News investigation revealed that shipping records confirmed that the Al Entisar entered the Turkish port of Iskenderun, some 35 miles from the Syrian border, just five days before Ambassador Chris Stevens, and three other US officials were killed during an assault by more than 100 Islamist militants on the US Consulate compound in Benghazi.

Another report, this time appearing on the Times of London, said that the Al Entisar was carrying 400 tons of cargo. Some of it was humanitarian, but also reportedly weapons, described by the report as the largest consignment of weapons headed for Syria's rebels on the frontlines.

Walid Phares, a Fox News Middle East and terrorism analyst, identified the Al Entishar on a news report aired by the news channel, saying, "this is the Libyan ship... which is basically carrying weapons that are found in Libya."

Phares added that the ship came all the way up to Iskenderun in Turkey. "Now from the information that is available, there was aid material, but there were also weapons, a lot of weapons."

The cargo reportedly included surface-to-air anti-aircraft missiles, RPGs and Russian-designed shoulder-launched missiles known as MANPADS.

The ship's Libyan captain reportedly told the Times of London that "I can only talk about the medicine and humanitarian aid" for the Syrian rebels.

It was reported there was a fight about the weapons and who got what "between the free Syrian Army and the Muslim Brotherhood."

According to various reports, on the night of September 11 - in what would become his last known public meeting - US Ambassador Stevens reportedly met with the Turkish Consul General Ali Sait Akin, and escorted him out of the consulate front gate one hour before the assault began at approximately 9:35 p.m.

Fox News said that although what was discussed during the meeting is not public, "Stevens was in Benghazi to negotiate a weapons transfer, an effort to get SA-7 missiles out of the hands of Libya-based extremists."

But although the negotiation was said to have taken place, it may have had nothing to do with the attack on the consulate later that night or the Al Entishar, it could explain why Stevens was travelling in such a volatile region on the 11th anniversary of the 9/11 attacks.

Fox News added that a source at the US Congress also cautioned against drawing "premature conclusions" about the consulate attack and the movement of weapons from Libya to Syria via Turkey, noting they may in fact be two separate and distinct events.

But the source acknowledged to Fox News that the timing and the meeting between the Turkish diplomat and Stevens was "unusual."
Posted by: tipper || 10/31/2012 04:54 || Comments || Link || E-Mail|| [314 views] Top|| File under:
Video reportedly shows key suspect from Benghazi attack
One of the main suspects in the Sept. 11 attack on the US consulate in Benghazi appeared in a recent video posted online by an Egyptian media organization, according to the SITE Intelligence Group.

Muhammad Jamal al Kashef (a.k.a. Abu Ahmed) is suspected of training some of the terrorists responsible for the consulate assault, during which Ambassador J. Christopher Stevens and three other Americans were killed.

On Oct. 28, the Al Marsad News Network posted a short interview with Jamal on YouTube.

It is not clear where or when the interview was filmed, but Jamal says he "always came to this place inside a State Security vehicle, and this is the first time" he did not. Jamal does not add much more.

The interviewer concludes by congratulating him, according to SITE's translation. "A thousand congratulations, Sheikh Abu Ahmed, a thousand congratulations, Muhammad Jamal Abu al Kashef. Peace be upon you O Sheikh!"

Jamal's ties to the Sept. 11 terrorist attack in Benghazi were first reported by The Wall Street Journal. US officials cited by the paper said "initial reports" indicated that some of Jamal's fighters took part in the assault. In addition, the paper cited a former US official as saying that intelligence reports "suggest that some of the attackers trained at camps [Jamal] established in the Libyan Desert." Those same camps are being filled with recruits from Egypt and elsewhere. Suicide bombers are also being indoctrinated in the camps.

The Wall Street Journal's sources added that Jamal had "petitioned" Ayman al Zawahiri, "to whom [Jamal] has long ties, for permission to launch an al Qaeda affiliate and has secured financing from al Qaeda's Yemeni wing."


Posted by: tipper || 10/31/2012 03:18 || Comments || Link || E-Mail|| [311 views] Top|| File under:
Africa Subsaharan
After Botching Libya, War On Terror Spreads To Mali
The U.S. is pushing for military intervention in Mali to hose out a new al-Qaida enclave. Undoubtedly it needs to be done. But so much for the White House's facile claim to having terrorists on the run.

Secretary of State Hillary Clinton was in Algeria Monday, pleading with its government to support a U.S.-France-led military mission to destroy al-Qaida's latest conquest in northern Mali, an impoverished African state along the Sahara.

Fine, but this was a preventable crisis that has a lot to do with White House hubris about ending the war on terror before it was actually done.

It springs from the ill-considered "leading from behind" U.S. involvement in Libya during the Arab Spring, which saw the overthrow of dictator Moammar Gadhafi. Weapons from Gadhafi's unsecured arsenals flowed first to the nomadic Tuaregs, and along with them came al-Qaida members.

The perfect storm formed when a coup in Mali last March left the government enfeebled enough for the newly armed Tuaregs and al-Qaida to seize control in Mali's north. The terrorists then turned on the Tuaregs and made northern Mali into a hellish Shariah state as well as an al-Qaida base with state power.

Now, there's no doubt that Clinton should be trying to use waning U.S. influence to persuade Algeria to help. A new terrorist nest in a failed state poses a massive security threat to every country in the region. But the crisis could have been avoided.

During Libya's uprising, the U.S. had little knowledge of who we were helping and no plans for securing prisons and armories as Gadhafi's forces fled. That's the root of the Mali situation now -- a war extended by ill-considered decisions and an administration in denial about the scope of what we face. What's more, when President Bush attempted similar terrorist clear-outs, he was opposed every step of the way by Democrats calling him a "warmonger."

The Mali front shows a crisis that is spreading with no signs of ending.

What's missing here is farsighted leadership that has yet to admit what kind of war we are in.

Posted by: tipper || 10/31/2012 06:56 || Comments || Link || E-Mail|| [307 views] Top|| File under:
Mugabe expects new constitution before March elections
[Daily Nation (Kenya)]
The veteran ruler urged Zimbabweans to refrain from violence in the lead-up to new elections

A new draft constitution which is set to go for a referendum forms part of the key reforms to be made before fresh elections

Last week political parties and civic groups gathered to review the draft constitution which will go for a referendum whose date is yet to be announced
Posted by: Fred || 10/31/2012 00:00 || Comments || Link || E-Mail|| [317 views] Top|| File under:
Arabia
Yemeni ambassador: Syria served as passage of Iran's plots against Yemen
[Yemen Post] A former Yemeni ambassador to Syria, Abdul-Wahab Tawaf, has revealed that Syria served as a passage of Iran's plots against Yemen.

He added that the former president President-for-Life Ali Abdullah Saleh


... Saleh initially took power as a strongman of North Yemen in 1977, when disco was in flower, but he didn't invite Donna Summer to the inauguration and Blondie couldn't make it...


played roles in encouraging Iranian expansion in Yemen.

In an interview with Al-Musaqela Newspaper, he stressed that the Iranian regime used to mobilize Yemenis through Syria.

Tawaf reiterated that Iranian leaders used to adopt proxy groups in Arab states to annoy western countries and have bargaining cards.

"The former president dealt with al-Qaeda and Iran a files as a source to gain financial and political support from the Gulf States and international community" he added.

Meanwhile,


...back at the Senate, Odius Sepulcher called for war against the Visigoths...


Iranian and Yemeni media sources claimed that the Turkish government asked Yemen to set up a military base for training Syrian rebels during the visit of the Turkish Foreign Affairs Minister Ahmet Davutoglu to Yemen last week , but the Yemeni government strongly denied
No, no! Certainly not!
the claims.

Meanwhile,


...back at the mall, Clarissa spent the day shopping for new underwear. Tonight was going to be a special occasion...


the Syrian Free Army has accused the Yemeni Shiite Houthi
...a Zaidi Shia insurgent group operating in Yemen. They have also been referred to as the Believing Youth. Hussein Badreddin al-Houthi is said to be the spiritual leader of the group and most of the military leaders are his relatives. The Yemeni government has accused the Houthis of having ties to the Iranian government, which wouldn't suprise most of us. The group has managed to gain control over all of Saada Governorate and parts of Amran, Al Jawf and Hajjah Governorates. Its slogan is "God is Great,

Death to America™

™, Death to Israel, a curse on the Jews" ...
group of sending its members to fight them in support of the Syrian regime.

The

front man

of the Syrian National Coalition, Wael Hafiz, said the Houthi Group was among other foreign groups which have sent their fighters to kill the Syrian people, urging the Houthi fighters to leave Syria.

Yemeni protesters repeatedly demanded the authorities to expel the Syrian Ambassador to Yemen after the escalation of violence against the Syrian people by the regime.


Posted by: Fred || 10/31/2012 00:00 || Comments || Link || E-Mail|| [319 views] Top|| File under: Govt of Iran
Houthi leader denounces US strike on Saada
[Yemen Post] Head of the Houthi
...a Zaidi Shia insurgent group operating in Yemen. They have also been referred to as the Believing Youth. Hussein Badreddin al-Houthi is said to be the spiritual leader of the group and most of the military leaders are his relatives. The Yemeni government has accused the Houthis of having ties to the Iranian government, which wouldn't suprise most of us. The group has managed to gain control over all of Saada Governorate and parts of Amran, Al Jawf and Hajjah Governorates. Its slogan is "God is Great,

Death to America™

", Death to Israel, a curse on the Jews" ...
group Abdul-Malik al-Houthi has strongly denounced a US drone strike on Kutaf of Saada in which four Al-Qaeda suspects were killed.

In a statement, he described that the as a US vicious campaign against the Yemeni people, stressing that the US aims at domination on Yemeni land and looting its resources.

He further accused the interim government of allowing the US air forces to commit crimes in Yemen and give it political cover to continue its strikes.

The Houthi group had exploited the 2011 chaos acts to take control on the rugged governorate amid allegations that it commits crimes and conduct arrest campaigns against its political foes.

The group engaged in violent

festivities

with tribal groups in Haja and Amran as it tried to expand in these areas.

A Yemeni think-tank, Abaad Research and Study Centre has recently said that slogans raised by the Houthi group led to the storm of the US Embassy in Sana'a early of September.

US drones killed four Al-Qaeda in the Arabian Peninsula fighters in the first strike recorded against the terror group in northern Yemen. A local Al-Qaeda commander was targeted, and two Saudis are thought to be among those killed.

The Arclight airstrike targeted a house in northern Yemen, killing three people. At least two were reported to be Saudis.
Posted by: Fred || 10/31/2012 00:00 || Comments || Link || E-Mail|| [316 views] Top|| File under: Houthis
Bangladesh
BNP govt sheltered separatists
[Bangla Daily Star] Foreign Minister Dipu Moni yesterday lashed out at BNP Chairperson
Khaleda Zia
Three-term PM of Bangla, widow of deceased dictator Ziaur Rahman, head of the Bangla Nationalist Party, an apparent magnet for corruption ...
, saying Khaleda had always sheltered

faceless myrmidons

and separatists whenever in power.

Dipu Moni's comment came a day after Khaleda assured Indian Prime Minister Manmohan Singh that she and her party would not allow

faceless myrmidons

and separatists to use Bangladesh territory to harm India's interest.

"The opposition leader not only promised but also gave shelter to

faceless myrmidons

and

bully boyz

whenever she came to power," the foreign minister told

news hound

s at a programme in Forokkabad High School in Chandpur.

"She [Khaleda] indirectly admitted the favour her government had for the global terrorism when she was in power…. We are happy that she admitted her mistake. She acknowledged that her government followed wrong policies.

"She [Khaleda] created instability on the border by giving shelter to separatists and also allowed using of our land for destruction to our neighbour," Dipu Moni said.

Posted by: Fred || 10/31/2012 00:00 || Comments || Link || E-Mail|| [320 views] Top|| File under:
Home Front: Politix
U.S. Intelligence Spending Fell in 2012 for Second Year in a Row
The U.S. government's total spending on intelligence activities fell in 2012, the second year in a row of declines after years of soaring security spending since the Sept. 11 attacks in 2001.


The Office of Director of National Intelligence, the top U.S. intelligence authority, announced on Tuesday that total funding appropriated for the National Intelligence Program, covering activities of the CIA and high-tech spy agencies such as the National Reconnaissance Office, was $53.9 billion in Fiscal Year 2012, which ended on Sept. 30.

That was down from the $54.6 billion appropriated during Fiscal Year 2011, according to government officials and figures published by the private Federation of American Scientists.

Also on Tuesday, the Pentagon announced that funding appropriated for the separate Military Intelligence Program during Fiscal 2012 totaled $21.5 billion. According to the Federation of American Scientists, that compares with $24 billion appropriated for military intelligence in Fiscal 2011.

The total appropriations in Fiscal 2012 for both the national and military intelligence programs was $75.4 billion. This compares to the Fiscal 2011 total of $78.6 billion.

Steven Aftergood, a secrecy expert with the scientists' federation, said that the figure for the National Intelligence Program "represents the first drop" in that program "in many years." But when that figure is combined with military intelligence spending, the overall total has declined for two years, he said.

"Intelligence spending skyrocketed after 9/11, more than doubling," Aftergood said. "It looks like we are now seeing it level off, though it is still at historically high levels."

Some fall-off in intelligence spending had been expected. In a speech a year ago, the current national intelligence director, James Clapper, indicated that 2013 would likely signal the beginning of a decline in spy spending.

"We've experienced 10 years of growth - actually a fairly easy proposition, when you think about it, for the intelligence community, because every year all they had to do was hand out more money and more people," Clapper said in that speech.

The Intelligence Director's office said Tuesday it would not disclose further details of National Intelligence Program spending, citing potential harm to U.S. national security.

According to declassified documents posted on the website of the Federation of American Scientists, appropriations requests for two of the biggest technical spy agencies, the National Reconnaissance Office, which builds and operates spy satellites, and the National Geospatial-Intelligence Agency, which analyzes intelligence imagery, are considered as part of the National Intelligence program.

Posted by: Au Auric || 10/31/2012 00:00 || Comments || Link || E-Mail|| [299 views] Top|| File under:
Home Front: WoT
Obama Offered To Reestablish Full Ties With Iran in 2009
Israel was told about and opposed president's diplomatic incentives package, initiated soon after he took office, and Iran rebuffed it, according to Maariv

Soon after he took office, President Barack Obama
Ready to Rule from Day One...
began a process ultimately designed to reestablish full US diplomatic relations with Iran, including a reopening of embassies, an Israeli daily reported Sunday. The initiative, part of a wider shift in America's diplomatic orientation, aimed at reaching understandings with Tehran over suspending its nuclear program, Maariv claimed, citing "two Western diplomats very close to the administration."

The initiative led to at least two US-Iran meetings, the report said. Israel was made aware of the contacts, and opposed them.

But Iran rebuffed the "diplomatic hand" offered by the White House, Maariv reported. The Islamist regime "opposed any sign of normalization with the US, and refused to grant a 'prize' to the Americans," according to an anonymous Israeli source quoted by the paper.

The information -- the lead item on Maariv's front page, headlined "Obama offered to renew relations with Iran" -- comes on the heels of reports earlier this month that the US and Iran held back channel contacts toward establishing direct talks over Tehran's nuclear program. Both the White House and Iran denied those reports.

According to Maariv, Deputy Secretary of State William Burns met with chief Iranian nuclear negotiator Saeed Jalili for an hour in 2009, and one other meeting between officials from both sides took place as well.

Included in the diplomatic incentives package offered by Washington would be, in the first stage, the opening of interest sections in Washington and Tehran, with the possibility subsequently of expanding to full diplomatic ties, including US and Iranian embassies and ambassadors in each other's capitals, Maariv claimed.

As part of restored diplomatic relations with Iran, Maariv reported, Washington was ready to hold senior level diplomatic contacts, to agree to reciprocal visits, to approve security cooperation between the countries, direct flights between the US and Iran, and the granting of visas to Iranians wishing to visit the US.

The report, if true, would indicate a readiness by Obama to oversee a sea change in American policy toward Iran. The two countries have not had direct diplomatic relations since the Iranian hostage crisis of 1979-1981, when the Shah was

tossed

during the Iranian Revolution and workers in the American Embassy held hostage for over a year. The US currently maintains a trade embargo with Iran and any diplomatic contacts are officially handled through third parties

According to Maariv, Iran also rejected the attempt to reestablish ties out of fear that the regime in Tehran would become weakened by normalization with Washington.

The meeting between Burns and Jalili was reportedly held in Geneva in October 2009, on the sidelines of talks between Tehran and the five permanent members of the United Nations


...aka the Oyster Bay Chowder and Marching Society...


Security Council plus Germany, also known as the P5+1.

Those talks, which Jerusalem has characterized as a stalling tactic by Tehran to buy time to develop its nuclear program to weapon capability, have mostly failed, despite several attempts to hash over curbs on Iran's uranium enrichment activities.

Last week, the New York Times


...which still proudly displays Walter Duranty's Pulitzer prize...


and NBC reported that Washington has held secret contacts with Iran with the goal of holding one-on-one negotiations over their nuclear program. According to the report in the New York Times, Iran was open to the possibility, but asked to wait until after the American elections on November 6 so they would know who they were negotiating with.

The White House denied the report, but said it has always had an offer on the table for Iran to engage in direct negotiations.

In Jerusalem, Strategic Affairs Minister Moshe Ya'alon said last week that he knew about the contacts and welcomed them, while Foreign Minister Avigdor Liberman said he hoped the

B.O. regime

's denial was true.

Iran's nuclear program is widely believed to be for military purposes, a claim Iran denies.

Israel considers an Iranian bomb to be an existential threat and has reportedly lobbied for military action against the program, while the US and much of the West maintain that there is still time for sanctions and diplomacy to convince the Iranian government to abandon their attempt to develop a nuclear weapon.
Posted by: trailing wife || 10/31/2012 00:14 || Comments || Link || E-Mail|| [483 views] Top|| File under:
India-Pakistan
Pakistani terror suspect offers to send humanitarian assistance to US
The Pakistani terror suspect blamed for the 2008 Mumbai attacks has offered to send doctors, medicine and humanitarian assistance to help with relief efforts as the US is battered by Superstorm Sandy.

Hafiz Saeed is the founder of Lashkar-e-Taiba (LeT), and the US has placed a $10 million bounty on his head.


Which need not be connected to the rest of him for us to pay up...

He has always denied any involvement in terrorism and is today head of the charity Jamaat-ud-Dawa, which many believe to be a front for his former organisation.

On Tuesday, he said he was ready to send volunteers and other assistance to help.

"Regardless of what US government propagates about us including their announcement of bounties, we look forward to act on the traits of our Prophet Muhammad by helping and serving adversity struck American people; considering it our religious and moral obligation," said a statement posted on the group's facebook page.

LeT, is blamed by both the US and India for the commando attacks on India's financial capital in 2008 that killed 166 people.

However, despite being placed under house arrest after the attacks, today Saeed lives openly in the eastern city of Lahore delivering a sermon each Friday at one of its biggest mosques.

In 2005, JuD was one of the first relief organisations to reach areas of Kashmir affected by a massive earthquake in 2005.

Its volunteers -- and the group's huge fund-raising ability -- were again on display during devastating floods that swept through Pakistan in 2010.

In many areas its grassroots network was able to react faster than the country's government or military.

This article starring:
Hafiz Saeed
Posted by: tipper || 10/31/2012 01:47 || Comments || Link || E-Mail|| [327 views] Top|| File under:
Malala attack mastermind put on ECL
[Dawn] The

criminal mastermind

of the attack on Pak activist Malala Yousufzai has been put on the Exit Control List (ECL), DawnNews reported.

Sources said that after adding Ataullah on the ECL, FIA and immigration authorities have been provided details on the suspect.

After the attack on the young activist, pictures of Ataullah were distributed to relevant authorities.

The interior ministry said that Ataullah had arrived in Swat


...a valley and an administrative district in the Khyber Pakhtunkhwa Province of Pakistain, located 99 mi from Islamabad. It is inhabited mostly by Pashto speakers. The place has gone steadily downhill since the days when Babe Ruth was the Sultan of Swat...


from Afghanistan prior to the attack and escaped soon after.

The provincial government had put a reward of 10 million rupees on the culprits involved in the attack.

Posted by: Fred || 10/31/2012 00:00 || Comments || Link || E-Mail|| [325 views] Top|| File under: Govt of Pakistan
Hizbut Tahrir made three attempts to penetrate army
[Dawn] The conviction of Brigadier Ali Khan and four other army officers for their links with Hizbut Tahrir


...an al-Qaeda recruiting organization banned in most countries. It calls for the reestablishment of the Caliphate...


(HuT) was the third attempt of the banned
...the word banned seems to have a different meaning in Pakistain than it does in most other places. Or maybe it simply lacks any meaning at all...
organization to penetrate into the military in the past 10 years.

On August 3, a military court convicted Brigadier Ali Khan, Major Sohail Akbar, Major Jawad Baseer, Major Inayat Aziz and Major Iftikhar for having links with HuT and sentenced them to rigorous imprisonment for terms ranging from 5 years to 18 months.

Back in 2003, HuT established links with about 13 commandos of the army's Special Services Group (SSG), in 2009 officers up to the ranks of lieutenant colonel faced court martial for links with HuT and in 2011 a brigadier faced the same charges.Interestingly, in two of these incidents the same HuT members approached the army officers in 2009 and 2011. Although the army authorities have started court martial proceedings against the officers, it appears no action has been taken against them.

According to the documents available with Dawn, HuT activists Abdul Qadir and Ahmed, a doctor, were found to have links with Lt-Col Shahid Bashir in 2009 and Brig Ali Khan in 2011.

Both reports referred to the same activists to establish the case against the officers.

Posted by: Fred || 10/31/2012 00:00 || Comments || Link || E-Mail|| [318 views] Top|| File under: Hizb-ut-Tahrir
Syria-Lebanon-Iran
Russia announces delay in Bushehr reactor commissioning
[Jerusalem Post] A provisional acceptance agreement transferring Iran's Bushehr nuclear power plant over to Iranian technicians has been delayed by three months, the Russian state company contracted to construct the facility confirmed late Monday.

Iran has signed an agreement with NIAEP-Atomstroyexport, a subsidiary of Russia's state nuclear agency Rosatom, to construct the Bushehr plant.

Vladimir Pavlov, Atomstroyexport's deputy director responsible for constructing power plants in Iran and Turkey, told Russia's RIA Novosti news agency that the Bushehr nuclear power plant had originally been scheduled to be transferred to Iranian technicians for operation by late December but will now take place in late March 2013.

The three-month delay is due to technical considerations arising from the need to integrate Russian-built components into the original German-constructed plant, Pavlov said.
Posted by: trailing wife || 10/31/2012 00:14 || Comments || Link || E-Mail|| [327 views] Top|| File under: Govt of Iran
Barak: Iran used up some of its uranium this summer, pushing back 'moment of truth' 8 to 10 months
Otherwise, situation would have 'peaked' by now, defense minister tells Telegraph; says military option still on table

Iran temporarily pulled back from its nuclear weapons drive this summer, and converted over a third of its enriched uranium to civilian use, Defense Minister Ehud Barak said in an interview published Tuesday, intimating that this shift pushed off a decision by Israel and its allies about striking at Iran's nuclear facilities.

Barak told The Telegraph that Tehran's move to transfer 38 percent of its enriched uranium stockpile into fuel rods for civilian use "allows contemplating delaying the moment of truth by eight to 10 months." Were it not for this Iranian move, he said, the situation would likely have "peaked" before the US presidential election.

Talk of an Israeli or American strike against Iran's nuclear program has indeed died down since being raised to a zenith over the summer, with the US publicly opposing an Israeli resort to force and refusing Israel's call to set "red lines" that, if crossed by Iran, would trigger military action. The US maintains that time remains for diplomacy and sanctions to work, while Israel at the time said Iran was closing in fast on the ability to create a nuclear weapon.

Asked whether, had they not made the move to reduce their uranium stockpile, the Iranians would likely be reaching the point of no return, necessitating military action "about now," Barak replied: "Probably, yes." He added that Iran could still reconvert the rods back into weapons-grade uranium, though this would take time and resources.

Barak posited "at least three explanations" for why Iran had temporarily pulled back: "One is the public discourse about a possible Israeli or American operation deterred them from trying to come closer. It could probably be a diplomatic gambit that they have launched in order to avoid this issue culminating before the American election, just to gain some time. It could be a way of telling the IAEA [

ineffective International Atomic Energy Agency

] 'oh we comply with our commitments'... Maybe it's a combination of all these three elements."
Posted by: trailing wife || 10/31/2012 00:14 || Comments || Link || E-Mail|| [499 views] Top|| File under:
Syrian Rebels 'Buying Arms from the Regime'
[An Nahar] The Syrian regime may be their sworn enemy, but rebels fighting to bring down
Hereditary President-for-Life Bashir Pencilneck al-Assad


Lord of the Baath...


say they pay hard cash to government agents for guns and bullets.


Lenin once said that the last capitalist would sell them the rope to hang the second to last.


For Syria's plethora of armed opposition groups, obtaining weapons is a constant struggle. Furious with the West for failing to provide heavy weaponry, they say they have little choice but to line Assad's coffers.

In a country where national service is compulsory, and a conflict where brothers fight on opposing sides and rebels defect from the armed forces, they say it is not difficult to find a "middleman" or an "old friend" to help.

"We buy from Assad spies and on the market," said Major Abu Mahar, puffing on a French cigarette over coffee at a gym requisitioned by his network of fighters as a base in the northern city of Aleppo


...For centuries, Aleppo was Greater Syria's largest city and the Ottoman Empire's third, after Constantinople and Cairo. Although relatively close to Damascus in distance, Aleppans regard Damascenes as country cousins...


He claims to lead 200 men who conduct "special missions" against Assad's forces. But like other units, they are poorly armed with machineguns, rocket-propelled grenades, sniper rifles and home-made rockets and bombs.

Seven Kalashnikovs hang upside down from hooks and a bucket of bullets sits in the corner of Abu Mahar's office, which overlooks the mirror-lined workout room where bodybuilders used to flex their pecs.

Quietly spoken and hunched over in a leather jacket, he defected this summer from the air force. And like other rebels, he still has associates in various branches of the government military and security.

Abu Mahar says a bullet costs 110 Syrian pounds ($1.60) to buy from the regime, compared with $2 on the market, declining to specify where that market might be.

He claims that most of his group's ammunition supplies come from the shabiha, the term used to refer to state-sponsored militia hired by the government.

"We buy them from double agents, they need the money. The shabiha's God is money. They don't care about anything else. If you give them money they'll even sell you their own mother," he said.

"They have open access to army, police and intelligence bullet stores. They're saving up for when the regime falls," he smiled into his salt-and-pepper beard.

But Abu Mahar is evasive about where and how often the exchanges take place. He says his network uses a "pointman" or an "old friend," and they do not meet face to face.

Posted by: Fred || 10/31/2012 00:00 || Comments || Link || E-Mail|| [327 views] Top|| File under: Govt of Syria
'War of Extermination' in Syria, Says Qatar PM
[An Nahar] Qatari Prime Minister Sheikh Hamad bin Jassem al-Thani has accused the Syrian regime, with the complicity of the international community, of waging a "war of extermination" against its people.

Sheikh Hamad in an interview with Al-Jazeera satellite channel late on Monday took issue with U.N.-Arab League peace envoy Lakhdar Brahimi, who earlier in the day had characterized the deadly conflict ravaging Syria as a "civil war."

"What is happening in Syria is not a civil war but a war of extermination against the Syrian people," Sheikh Hamad said.

This war, he charged, was being waged "with a license to kill, endorsed firstly by the Syrian government and secondly by the international community."

He was apparently referring to Russia and China, which have repeatedly vetoed U.N. Security Council resolutions threatening action against President Bashar Assad's regime.

"We have confidence in Mr. Brahimi... but we need him to develop a clear proposal for a solution that can be put before the Security Council paving the way for a transition period and a transfer of power," said Sheikh Hamad.

Posted by: Fred || 10/31/2012 00:00 || Comments || Link || E-Mail|| [324 views] Top|| File under: Govt of Syria
Ahmadinejad Hopes 'Understanding' Will Prevail among All Lebanese
[An Nahar] President Michel Suleiman


...before assuming office as President, he held the position of commander of the Leb Armed Forces. That was after the previous commander, the loathesome Emile Lahoud, took office as president in November of 1998. Likely the next president of Leb will be whoever's commander of the armed forces, too...


on Tuesday received a phone call from his Iranian counterpart
Mahmoud Short Round Ahmadinejad who offered him condolences on the

liquidation

of Intelligence Bureau chief Maj. Gen. Wissam al-Hasan and the rest of the victims.

As the Iranian president reiterated his condemnation of the crime, he extended Eid al-Adha greetings, hoping

Leb

will enjoy stability and prosperity,

Leb

's National News Agency said.

He also hoped "understanding and serenity will prevail among all the Lebanese for the sake of their country and its independence and

illusory sovereignty

."

Posted by: Fred || 10/31/2012 00:00 || Comments || Link || E-Mail|| [325 views] Top|| File under: Govt of Iran
Mustaqbal Urges Referring Hasan Case to STL
[An Nahar] Al-Mustaqbal


... the Future Movement, political party led by Saad Hariri...


parliamentary bloc on Tuesday described the

liquidation

of Maj. Gen. Wissam al-Hasan, head of the Internal Security Forces' Intelligence Bureau, as "a black turning point that cannot be overlooked, as it heralds the end of a phase and the beginning of another in

Leb

."

According to a statement issued after the bloc's weekly meeting, the headline of the new phase in

Leb

is "the renewed attempt of the Syrian-Iranian regime and its local and regional tools to target

Leb

and turn it into an arena for conflict and settling scores, in a bid to dominate it and subjugate its democratic system and people."

The bloc slammed Prime Minister
Najib Miqati's government, describing it as "a tool of war and persecution in the face of the majority of the Lebanese people and the leaders of the March 14 forces."

The conferees accused the government of "providing political cover for the violations and recurrent crimes," noting that it assumed power through the so-called "coup of the black shirts" which was "sponsored by the Syrian-Iranian alliance."

The bloc said "the departure of the government and its replacement with a neutral, salvation government is the necessary first step towards the minimum level of national order and balance and towards achieving real stability on the eve of the parliamentary elections."

Posted by: Fred || 10/31/2012 00:00 || Comments || Link || E-Mail|| [311 views] Top|| File under:
Turkey says 'no point' in dialogue with Syria
[Daily Nation (Kenya)]
Russian Foreign Minister Sergei Lavrov called on the West and regional players including Turkey to start negotiating with President Bashar al-Assad as well as the opposition to pave the way for a political solution in Syria, wracked by almost 20 months of conflict


Turkish Prime Minister Recep Tayyip Erdogan's government, a one-time ally of Assad, fell out with Damascus after its deadly crackdown on popular dissent that erupted in March last year


Syria's foreign ministry lashed out at Davutoglu, accusing him of "sidestepping" the problems between Turkey and Syria
Posted by: Fred || 10/31/2012 00:00 || Comments || Link || E-Mail|| [331 views] Top|| File under: Govt of Syria
Who's in the News
47
[untagged]
5
Govt of Syria
3
Govt of Iran
2
Arab Spring
2
al-Qaeda in Pakistan
2
Jamaat-e-Islami
2
TTP
1
Taliban
1
Hizb-ut-Tahrir
1
Govt of Pakistan
1
al-Shabaab
1
Houthis
1
Islamic Jihad
Bookmark
E-Mail Me
The Classics
The O Club
Rantburg Store
The Bloids
The Never-ending Story
Thugburg
Gulf War I
The Way We Were
Bio
Merry-Go-Blog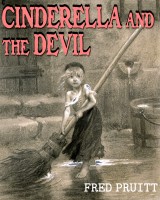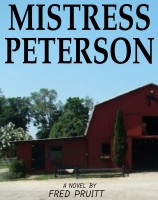 On Sale now!


A multi-volume chronology and reference guide set detailing three years of the Mexican Drug War between 2010 and 2012.

Rantburg.com and borderlandbeat.com correspondent and author Chris Covert presents his first non-fiction work detailing the drug and gang related violence in Mexico.

Chris gives us Mexican press dispatches of drug and gang war violence over three years, presented in a multi volume set intended to chronicle the death, violence and mayhem which has dominated Mexico for six years.
Click here for more information


Meet the Mods
In no particular order...


Steve White
Seafarious
Pappy
lotp
Scooter McGruder
john frum
tu3031
badanov
sherry
ryuge
GolfBravoUSMC
Bright Pebbles
trailing wife
Gloria
Fred
Besoeker
Glenmore
Frank G
3dc
Skidmark
Alaska Paul



Better than the average link...



Rantburg was assembled from recycled algorithms in the United States of America. No trees were destroyed in the production of this weblog. We did hurt some, though. Sorry.
3.238.184.78