Afghanistan
The Taliban Are Too Weak for a Tet Offensive
by Max Boot.


A taste. If clicking on the headline doesn't work for you, googling the title should get a working link -- the Wall Street Journal has an agreement with Google.

The Tet Offensive it wasn't. On Sunday, insurgents belonging to the Haqqani network attacked seven high-profile sites in Kabul and other parts of Afghanistan. The Afghan National Security Forces responded swiftly and professionally with minimal assistance from NATO. Far more insurgents wound up dying (36) than members of the security forces (11). Life in the capital has already returned to normal. When I was there a few weeks ago, I saw a thriving city where the biggest daily concerns are traffic jams and air pollution—not insurgent attacks.

The failure of this insurgent assault bodes well for Afghanistan's future—and runs counter to the doom-and-gloom in the U.S. The Taliban, Haqqanis and associated insurgents continue to enjoy safe havens in Pakistan, but the only way they will shoot their way back into power is if we abandon the vast majority of Afghans who have no desire to be ruled by ignorant, medieval tyrants.

Mr. Boot is a senior fellow at the Council on Foreign Relations and author of "Invisible Armies: An Epic History of Guerrilla Warfare from Ancient Times to the Present," out next January by Norton.
Posted by: || 04/18/2012 10:40 || Comments || Link || E-Mail|| [6463 views] Top|| File under:
Europe
Sweden's secret recipe
Advice from a successful -- and tax-cutting -- finance minister

When Europe's finance ministers meet for a group photo, it's easy to spot the rebel -- Anders Borg has a ponytail and earring. What actually marks him out, though, is how he responded to the crash. While most countries in Europe borrowed massively, Borg did not. Since becoming Sweden's finance minister, his mission has been to pare back government. His 'stimulus' was a permanent tax cut. To critics, this was fiscal lunacy -- the so-called 'punk tax cutting' agenda. Borg, on the other hand, thought lunacy meant repeating the economics of the 1970s and expecting a different result.

Three years on, it's pretty clear who was right. 'Look at Spain, Portugal or the UK, whose governments were arguing for large temporary stimulus,' he says. 'Well, we can see that very little of the stimulus went to the economy. But they are stuck with the debt.' Tax-cutting Sweden, by contrast, had the fastest growth in Europe last year, when it also celebrated the abolition of its deficit. The recovery started just in time for the 2010 Swedish election, in which the Conservatives were re-elected for the first time in history.


All this has taken Borg from curiosity to celebrity. The Financial Times recently declared him the most effective finance minister in Europe. When we meet in his Stockholm office on a Friday afternoon (he and his aide seem to be the only two left in the building) he says he is just carrying on 20 years of reform. 'Sweden was a textbook case of European economic sclerosis. Very high taxes and huge regulatory burden.' An economic crisis in the early 1990s forced Sweden on the road to balanced budgets, and Borg was determined the 2007 crash would not stop him cutting the size of government.

'Everybody was told "stimulus, stimulus, stimulus",' he says -- referring to the EU, IMF and the alphabet soup of agencies urging a global, debt-fuelled spending splurge. Borg, an economist, couldn't work out how this would help. 'It was surprising that Europe, given what we experienced in the 1970s and 80s with structural unemployment, believed that short-term Keynesianism could solve the problem.' Non-economists, he says, 'might have a tendency to fall for those kinds of messages'.
Posted by: tipper || 04/18/2012 09:21 || Comments || Link || E-Mail|| [6460 views] Top|| File under:
India-Pakistan
Social terrorism: religious vendetta against Ahmadis
[Dawn]
Religious persecution of people from Ahmadiyya community is not a new development in Pakistain. Ahmadis have long been marginalised from the time when they were declared non-

Mohammedan

s in the amendment introduced in 1973's Constitution. Since then, they have been facing the wrath of many

Mohammedan

s who have fundamental views and refuse to trade, dine and even sit with them.

Whether it is about banning a certain juice brand, expelling Ahmadi students from universities or failure to recognise the only Pak Nobel Laureate, the hatred fuelled by religious

holy man

s knows no boundaries.

Academic institutions remain an arena of conflicting views, hence often turning into another platform for religious fundamentalists to brainwash impressionable minds.

The University of Sargodha, which is in close proximity to Rabwah, is one of a very few universities which houses and educates students from Ahmadiyya community. The university has reportedly been a congenial institute where administration and management support students from different beliefs and schools of thought. However,


we can't all be heroes. Somebody has to sit on the curb and applaud when they go by...


ubiquity of

myrmidon

s, who use religion for their political interests, has contaminated the otherwise pleasant environment.

"I received a text message from my best friend, a week back, which said we should stop being friends because you are an Ahmadi and my allegiance with you is not considered appropriate within the parameters of my religion," said a student of University of Sargodha.

"A couple of days ago, during a laboratory session, some students disrupted the lecture and started preaching how Ahmadis are non-

Mohammedan

s and are wajib-ul-qatal (eligible to be killed)," said another student on condition of anonymity.

According to a student, the so-called religious sermon took place in the presence of a teacher, which signified his involvement in the 'brainwashing' and 'hate speech campaign' against the Ahmadiyya community.

Brochures and booklets, entailing details of how Ahmadis should be prosecuted, are also being circulated amongst the students. So far, Ahmadi students have not been threatened, however, students report that they are constantly being followed and other students have boycotted them completely.

"Nobody sits with us. Nobody is willing to talk to us. Most importantly, people enter the lecture session and use abusive language against our religious

holy man

s which is why we have stopped attending classes," added another student.

"We miss lectures and when we go back, asking for notes and presentation slides, nobody provides us with the material."

According to the account of events narrated by various students, the religious repression is only prevalent in the Department of Pharmacy.

The Dean of the department, Prof Dr Muhammad Zahoor-ul-Hassan Dogar said, "I am not aware of any such events, however, I must say that a couple of such incidents took place a year and a half ago in our Medical College. I looked into the matter personally and punished the students responsible for such horrendous propaganda against the students of our university."

"I understand that it is difficult for students from Ahmadiyya community to trust any of us because of the reasons that we all know, however, unless these students report such incidents, we will not be able to take action against the culprits," he added.

Most of the students are of the view that since the majority of the other students were treating them as social outcasts, reporting this incident, to appropriate authorities, will further infuriate the perpetrators.

"I do not feel safe living in the dorm anymore so I now travel from Rabwah to Sargodha every day. I tried to inform a couple of officials, however, I was hesitant because the issue is still hot and I do not want to invite more enemies," said a female student.

Muhammad Akram Tufani, representative of Students Tahaffuz Khatam-e-Nabuwat, on being asked about the primary reason which instigated this campaign against Ahmadi students, said, "Ahmadis call themselves

Mohammedan

s and that is unacceptable for us."

"They think they are better off than us religiously and they preach other students about their religion. We will not have them preach their religion to

Mohammedan

students," added Tufani.

However,


a good lie finds more believers than a bad truth...


Dogar said that Tufani has no connection with the students of the university and reassured that he cannot influence them in any way.

Students belonging to Ahmadiyya community said that this campaign was initiated on false accusations. Students and certain faction of teachers have been saying that a religious leader from Ahmadiyya community came to discuss our religion with other students; however, this is completely untrue.

Living by the ideology of Quaid-e-Azam Muhammad Ali Jinnah, which emphasised primarily on coexistence, all the citizens of Pakistain are entitled to live according to their own religious beliefs. Spreading hatred and creating religious divergence have never benefited us as a nation and will continue to hamper our growth.

The religious vendetta against different minorities is an open question mark to our psychological growth. Unless we curb our hostilities toward other people and provide them with equal opportunities to live, we will not be able to succeed as a nation or even as an individual.

Students, who are responsible to build the foundation of the country, should not be targeted. Mixing education with religious politics can have disastrous effects, which is why it is best to keep our prejudices aside and exist together without sidelining people who perhaps have much to offer to us as a nation.

Posted by: Fred || 04/18/2012 00:00 || Comments || Link || E-Mail|| [6458 views] Top|| File under: Govt of Pakistan
Israel-Palestine-Jordan
Arab revolutions fail to stir divided Palestinians
(Ma'an) -- Popular uprisings have transformed the Middle East and North Africa in the past year, unseating four veteran autocrats and capturing the imagination of a generation of youths.

But the protests have left Paleostinians -- long at the center of the Arab world's main political conflict -- unmoved.

Dejected by lingering political divisions and exhausted by decades of mostly fruitless rebellion against Israel, they appear to have lost their appetite to take their fight for change up another level.

"There's no revolution here because the government is less oppressive than in Egypt or Syria, and anyway it's Israel that deserves our anger," said Mahmoud Bisher, 20, a student from the West Bank city of Hebron.

"But we're divided and there's no coordination. This only serves the occupation's interests," he sighed, referring to the schism between the Fatah-dominated Paleostine Liberation Organization in the West Bank and the Islamist group

Hamas, always the voice of sweet reason,

in

Gazoo

.

Small protests waged weekly in some of the villages pressed up against Israeli settlements and a separation barrier in the West Bank are among the few outlets for popular frustration, attracting a regular group of dedicated demonstrators.

In Nabi Saleh, Fridays usually see a couple of dozen activists and children surge towards Israeli military positions waving banners and hurling stones, only to be quickly scattered by the advancing soldiers' rubber bullets and tear gas.

"Resistance has been part of our strategy for more than 40 years," village activist Faraj Tamimi said, flinching as a tear gas canister sailed low, crashing and hissing near his feet. A companion's deft kick sent it back towards the Israelis to a roar of cheers from his friends.

"But after such a long time being suppressed by the Israelis, we get tired of confrontation all the time. The leaders could support us more and we hope protests like these become wider and will have more popular support," he added.

There is no sign of that happening, however, even though the last intifadas, or uprisings, remain fresh in people's memories.

Anniversary

The first intifada in the 1980s resulted in the Oslo interim peace accords, but that was seen by many Paleostinians as an appallingly bad deal.

The second intifada resulted in the deaths of hundreds of Israelis and thousands of Paleostinians between 2000-2005, and prompted Israel to erect a barrier in the West Bank.

A call to rise up again, issued last month by Fatah strongman Marwan Bargouthi -- who is serving five life terms in an Israeli prison for murders he committed during the last intifada -- has pointedly failed to galvanize many Paleostinians.

"They (the intifadas) had limited political impact, and that's why people haven't repeated them," said Rami Khoury of the American University of Beirut.

"The Paleostinian leadership is directionless and as the occupation continues, civil society and independent groups have failed to provide much intellectual guidance to the people."

Officially-sanctioned rallies for the "Global March to Jerusalem" last month attracted only modest numbers in the West Bank - after hours of Paleostinian stone-throwing and Israeli firing of rubber bullets, life quickly returned to normal.

Unofficial demonstrations in the squares of

Gazoo

City and Ramallah in the heady first days of the Arab uprisings calling for the estranged Hamas and Fatah factions to reconcile and unite also fizzled, in part due to tight police surveillance and arrests.

Efforts to resolve the Israeli-Paleostinian conflict through a negotiated peace deal are equally moribund.

President the ineffectual Mahmoud Abbas


... a graduate of the prestigious unaccredited Patrice Lumumba University in Moscow with a doctorate in Holocaust Denial...


refuses to resume direct talks unless there is a halt to all Jewish settlement building in the occupied territories - a pre-condition that Israel rejects.

Paleostinian leaders had hoped to provide some kind of rejoinder to the Arab Spring. But they failed to overcome internal divisions or to achieve UN recognition of their statehood after a high-profile campaign stalled in the face of US opposition.

After any spring comes winter, and the scenes of death and destruction in Syria may also have discouraged those Paleostinians eager to confront either their own leadership or the Israelis.

Rhetoric of resistance

Nervous about political discourse taking place outside its control, the PLO in the West Bank has discouraged independent protests while putting the rhetoric of resistance to work on its own faded image.

In Bilin, a flash-point for community-based protests against Israeli settlements, a once-modest annual town meeting on popular resistance was mobbed this week by ruling Fatah party flags and government VIPs.

Foreign envoys and aging international solidarity activists occupied the front rows, listening to translations of speeches on headphones, while uninterested-looking Paleostinian youths mostly chatted among themselves.

"Peaceful resistance goes side by side with efforts to...found a state," PA Prime Minister Salam Fayyad


...Fayyad's political agenda holds that neither violence nor peaceful negotiations have brought the Paleostinians any closer to an independent state. The alternative to both, violent negotiations, doesn't seem to be working too well, either...


told the small gathering.

"This is the twin track of the political struggle conducted by the PLO - the single, legitimate representative for our people in all areas and forums," he added.

Fayyad is an economist. He knows that the greatest challenge to his government's institution-building drive may yet be curbing public sector unrest if dwindling foreign aid finally affects its ability to pay salaries.

The PA failed to pay civil servants salaries in full and on time on several occasions last year and is facing an even more difficult financial environment in 2012, with its budget deficit projected to exceed $1 billion.

"For 20 years after the peace accords, the Paleostinian Authority has gone from concern for the collective to concern for itself, to stay in existence by collecting checks and paying salaries," said Ibrahim Shikaki a lecturer at al-Quds university and a youth organizer.

During Friday's modest demonstration in Bilin, resident Umm Samarra walked along a deserted path in her traditional dress and headscarf towards the Modiin Illit settlement's wall, as Israeli soldiers manning the ramparts with tear gas guns looked on.

Asked if she felt abandoned by the Paleostinian leadership, she shrugged: "We don't know if the authorities support us or not, and we organize ourselves. Me, I've protested here for six years and I'm as strong as any man."
Continued on Page 49
Posted by: trailing wife || 04/18/2012 00:00 || Comments || Link || E-Mail|| [6457 views] Top|| File under:
Who's in the News
32
[untagged]
6
Arab Spring
3
al-Shabaab
3
Govt of Pakistan
2
Govt of Syria
2
al-Qaeda in Arabia
1
Pirates
1
TTP
1
al-Qaeda in North Africa
1
al-Qaeda in Pakistan
1
Global Jihad
1
Govt of Iran
1
Govt of Sudan
Bookmark
E-Mail Me
The Classics
The O Club
Rantburg Store
The Bloids
The Never-ending Story
Thugburg
Gulf War I
The Way We Were
Bio
Merry-Go-Blog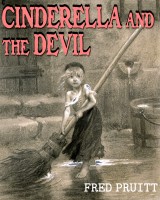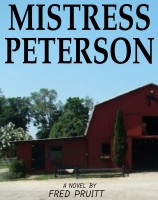 On Sale now!


A multi-volume chronology and reference guide set detailing three years of the Mexican Drug War between 2010 and 2012.

Rantburg.com and borderlandbeat.com correspondent and author Chris Covert presents his first non-fiction work detailing the drug and gang related violence in Mexico.

Chris gives us Mexican press dispatches of drug and gang war violence over three years, presented in a multi volume set intended to chronicle the death, violence and mayhem which has dominated Mexico for six years.
Click here for more information


Meet the Mods
In no particular order...


Steve White
Seafarious
Pappy
lotp
Scooter McGruder
john frum
tu3031
badanov
sherry
ryuge
GolfBravoUSMC
Bright Pebbles
trailing wife
Gloria
Fred
Besoeker
Glenmore
Frank G
3dc
Skidmark
Alaska Paul



Better than the average link...



Rantburg was assembled from recycled algorithms in the United States of America. No trees were destroyed in the production of this weblog. We did hurt some, though. Sorry.
3.236.122.9

Help keep the Burg running! Paypal: