Afghanistan
Karzai challenges Taleban 'brothers' over attacks
KABUL: President Hamid Karzai called the Taleban "brothers" on Tuesday and reached out to them to do more for the good of the country after the insurgents carried out multiple attacks in Kabul and elsewhere at the weekend.

The deadly strikes on parliament, Kabul's diplomatic quarter and three provinces, had only prolonged the foreign presence in Afghanistan reviled by the Taleban, and hurt economic and security confidence, Karzai said.

"You did nothing for Islam, you did not work for Afghanistan's independence and you did not work for its people, freedom and development," he said in a speech commemorating almost 150 years since the birth of an Afghan reformer, but aimed squarely at the insurgency.

"You worked to prolong a foreign presence, you gave foreigners an excuse to stay," Karzai said.

But in an effort to keep alive reconciliation with the Taleban and hopes of a peace deal before most foreign combat troops leave the country in 2014, Karzai said he would not stop calling the Taleban "brothers." "Some criticize me in the Afghan government and media for saying the Taleban are brothers, but I won't give up," he said to loud applause from officials and university students.

Karzai has laid most of the blame for the Taleban assault on NATO and his government's Western backers for the failure of intelligence agents to prevent it.


As opposed to the hard boyz who attacked...

"Washington is calm and quiet and their people are safe. London is the same ... But Afghans were panicking and suffered religiously and economically," he said in veiled criticism of the West, whose continued presence many Afghans now blame for the country's ongoing troubles.
Posted by: Steve White || 04/18/2012 00:00 || Comments || Link || E-Mail|| [6460 views] Top|| File under:
Jizya: Karzai wants 'at least $2 billion' a year from US
Afghanistan's Caped President

Hamid Maybe I'll join the Taliban Karzai
... A former Baltimore restaurateur, now 12th and current President of Afghanistan, displacing the legitimate president Rabbani in December 2004. He was installed as the dominant political figure after the removal of the Taliban regime in late 2001 in a vain attempt to put a Pashtun face on the successor state to the Taliban. After the 2004 presidential election, he was declared president regardless of what the actual vote count was. He won a second, even more dubious, five-year-term after the 2009 presidential election. His grip on reality has been slipping steadily since around 2007, probably from heavy drug use...
on Tuesday said he wanted "at least $2 billion" a year from the United States after it withdraws its troops in 2014.

Karzai said the US should specify in a partnership agreement to be signed between his country and the US how much money it will give to Afghanistan after they leave.

"They (US) say we will give you money, but will not specify the amount. We say give us less, but write it down," Karzai told a group of university professors and students in Kabul.

"We want them to write down that America will give for Afghanistan's security $2 billion a year -- or at least two billion a year", he said. "If they want to give us more, they are welcome."

Karzai's comments came a day after he laid most of the blame for an 18-hour assault by squads of Taliban

bully boyz

in Kabul Sunday on intelligence failures by NATO


...the North Atlantic Treaty Organization. A single organization with differing goals, equipment, language, doctrine, and organization....


forces.

Kabul has already achieved two preconditions for signing the treaty -- full control over the US-run Bagram prison and controversial special forces night raids against Taliban

krazed killer

s.

Officials on both sides have expressed hope that a strategic partnership agreement governing post-2014 ties could be signed ahead of a NATO summit in Chicago in May.

"We don't want them to spend a lot of money here, we would like to help them save their money, but give some to us too," Karzai said.
Posted by: trailing wife || 04/18/2012 00:00 || Comments || Link || E-Mail|| [6459 views] Top|| File under:
Africa Horn
TFG denies that it hires Al shabab defectors in the security operations
[Shabelle] The security agency of Somalia government has Tuesday strongly denied
No, no! Certainly not!
that it takes into service Al shabab defectors for its security crackdown inMogadishu.

While speaking to Shabelle Media, Ahmed Mo'allin Fiqi, the director of the national security agency flashed out reports tell that his agency employs without doubt and checking the

faceless myrmidons

defected from Al shabab who are accused of carrying out the attacks inMogadishu.

"It is baseless and false report that the security agency of TFG is involved the insecurity of the capital after employing Al shabab agents. We are committed and honest for our work to defend and secure the country. The call on MPs to refrain spreading such accusations," said Fiqi.

This comments followed after Salad Ali Jelle, a Somali MP accused the country's national agency took into the security services more than 120 Al shabab elements.
Posted by: Fred || 04/18/2012 00:00 || Comments || Link || E-Mail|| [6460 views] Top|| File under: al-Shabaab
US officials scrambling to confirm reports of American terror leader's death inSomalia
[Shabelle] U.S.intelligence officials are scrambling to confirm reports that Omar Hammami, the American-born leader of an Al Qaeda-aligned terror group inSomalia, has been executed.

Unconfirmed reports surfaced in Somali media claiming the al-Shabaab



... Somalia's version of the Taliban, functioning as an arm of al-Qaeda...


jihadist was hunted down and beheaded on orders from a rival leader in the network.

A U.S. intelligence official told Fox News that, if true, Hammami's death could be a turning point in the recruitment of Americans and western Europeans by al-Shabaab -- as Hammami was thought to play a prominent role in that western outreach.

"Our folks have been looking for anything on this," the intelligence official told Fox News, adding: "We have not been able to confirm this report."

Significantly, web postings on jihadist forums have surfaced that speak of the American's death.

Somali media reports claim Shabaab leader Ahmed Abdi Godane is accused of ordering the execution. Hammami reportedly said last month in a statement that other Shabaab leaders had him fearing for his life.

Hammami, born in 1984, grew up outsideMobile,Ala., in the city ofDaphne.

But the American has been in war-tornSomaliafor several years. In that time, he has emerged as one of the most recognizable and outspoken voices of terrorist propaganda. He was going by the name of Abu Mansour al-Amriki, or "The American."

Al-Amriki first surfaced in the terror group in October 2007, when Al-Jazeera TV aired a report about the "common goal" of Al Qaeda and hard-line

faceless myrmidons

inSomalia. The report described al-Amriki as "a fighter" and "military instructor," but he concealed his face with a cloth wrap throughout the report.

In April, he showed his face for the first time, during a highly-polished, 30-minute recruitment video posted online. It featured anti-American hip-hop music and sporadic images of the late Osama bin Laden


... who used to be but now ain't...


Hammani's death could be a blow to the Al Qaeda affiliate, at least for its western recruiting efforts.

Al-Shabaab was responsible for the recruitment of some two dozen young men of Somali descent from theMinneapolisarea.
Posted by: Fred || 04/18/2012 00:00 || Comments || Link || E-Mail|| [6459 views] Top|| File under: al-Shabaab
Arabia
GCC call to Iran: Leave UAE islands
Keep calling boys, but the line is busy...

Doha: GCC foreign ministers held an extraordinary meeting here yesterday and condemned as "provocative" a visit by Iranian President Mahmoud Ahmadinejad to the UAE island of Abu Mousa, which is occupied by Tehran.

The members of the Gulf Cooperation Council "strongly condemn the Iranian president's visit to Abu Musa, which is a provocative act and a flagrant violation of the sovereignty of the United Arab Emirates over its three islands," they said in a joint statement.

"Any aggression on the sovereignty or interference in the internal affairs of a member country would be considered as an attack on all member countries and interference in their affairs," the statement said, adding that Ahmadinejad's Abu Musa visit contradicted good neighborly policies.

The GCC asked Iran "end its occupation of the three UAE islands — Abu Mousa and Greater and Lesser Tunbs — and respond to calls by the UAE to find a peaceful and just solution through negotiations or by resorting to the International Court of Justice."


The ICJ being almost as effective as the International Criminal Court...

The GCC ministers pledged their "full support to the UAE in all actions it takes to regain its rights and sovereignty over the three islands." Ahmadinejad's visit to Abu Mousa would not change historical and legal facts that affirm the UAE's sovereignty over them, they added.

The UAE has summoned Iran's ambassador to Abu Dhabi to denounce Ahmadinejad's visit to Abu Musa. UAE Foreign Minister Sheikh Abdullah bin Zayed Al-Nahayan warned on Monday that if left unresolved, the issue "could jeopardize international security and peace."


You and what company of Marines? Wait, let me rephrase that...

This was followed by a warning from Ahmadinejad who said Tuesday that Iran will respond with force to any threats to its territorial integrity.

"The armed forces and the army will inflict heavy regret and shame in case of any aggression against Iranian lands and interests," Ahmadinejad said, adding that Iran "is ready to protect its existence and sovereignty."
Posted by: Steve White || 04/18/2012 00:00 || Comments || Link || E-Mail|| [6460 views] Top|| File under:
Yemen Considers International Sanctions Against Army Commanders
[Yemen Post] Yemen is considering all options including the use of force and notifying the UN Security Council to take necessary measures as army chiefs are still refusing to leave posts and hand over to their successors appointed by President Hadi, Akhbar al-Youm newspaper reported on Tuesday, quoting a military source.

"The Military Committee, formed under a power transfer deal signed after turmoil in 2011, is considering all options to make army chiefs respect the decrees issued by Hadi, in a move which comes after a 48-hour deadline for them expired," the source said, according to the paper.

"The Committee can speak to the ten countries sponsoring the power transfer deal and the Security Council to punish these commanders and to impose sanctions on others who were behind their rebellion including figures in the General People's Congress Party," the source continued.

Half-brother of ex-president, Muhammad Saleh, ex-commander of the Air Force and nephew of ex-president, Tariq Saleh, ex-commander of the armored brigade 3rd, are refusing to leave their posts.

Earlier, Hadi warned to strip them of their ranks and refer them to a military court, but the commanders turned a deaf ear to the warning and are now continuing their rebellion.

Ignoring the presidential decrees, which come within the restructuring of the armed forces, was described as a crime, with the Committee saying Hadi is the president and can make suitable decisions over the issue.

When some commanders started to resist their firing, some of the countries sponsoring the power transfer deal, threatened to sanction those trying to hinder the implementation of the deal and the UN resolution 2014.

The deal and the resolution were formulated last year to help Yemen overcome its crisis and encourage political reconciliation amid the Arab Spring shaking the region.


Posted by: Fred || 04/18/2012 00:00 || Comments || Link || E-Mail|| [6462 views] Top|| File under: Arab Spring
Abducted Swiss Facing Deteriorating Health
[Yemen Post] A tribal elder revealed that the health condition of the Swiss teacher, who was

kidnapped

in western Yemen in mid-March,

has tanked

.

"She has started to suffer from mental problems due to the continuous abduction and the slowness of Yemeni and Swiss authorities in getting her freed," the elder said, according to sources.

The source quoted Ali Abdula Salam, known as Mulla Zabara, as saying al-Qaeda

forces of Evil

were behind the abductions of the Swiss woman and the Saudi consul. The consul was

kidnapped

while leaving his house in Aden on March 28.

"I have offered to give them my car and more than 200 livestock to free the Swiss woman but the abductors refused," he was quoted as saying.

Last month, the abductors demanded to release relatives held by the authorities in return for the release of the Swiss.

The elder also revealed the Saudi consul, al-Khalidi, who was

kidnapped

at his house in the al-Masnoura district, Aden, on March 28, is being held by al-Qaeda

forces of Evil

in Shabwa.

"But I don't have an idea about the demands of the abductors of the consul to release him," he said, according to the source.

The elder said al-Qaeda

forces of Evil

have controlled all towns in Shabwa except the capital Ataq and that the

forces of Evil

who

were maimed

in raging battles with the forces and popular fighters in Abyan recently are receiving health care in the Azzan area.

In mid-2011, al-Qaeda seized two towns in Abyan province including the capital Zinjibar. The

forces of Evil

have been fighting the forces since then and recently they have planned to expand their presence through attempts to occupy other towns in Abyan and nearby provinces.

With direct support from the US, the Yemeni forces are fighting the

forces of Evil

and more recently hundreds of

forces of Evil

were killed and injured in the Lawder city, Abyan.


Posted by: Fred || 04/18/2012 00:00 || Comments || Link || E-Mail|| [6458 views] Top|| File under: al-Qaeda in Arabia
Yemen: Official Warns of Assassinations in months to Come
[Yemen Post] A senior Defense Ministry official told Yemen Post that the worst is still ahead of Yemen and political

liquidation

s, random attacks, roadblocks, and looting, are still expected to take place later in the year. He said that the more former President-for-Life Saleh


... exemplifying the Arab's propensity to combine brutality with incompetence...


feels weakened the more the time of random attacks and

liquidation

s will near.

"Saleh will not let go of power easily. Though President Hadi is attempting to cut off the wings of Saleh aides, a time will come when Saleh will attempt to bring down the building of change and hope in Yemen," the official told Yemen Post.

Posted by: Fred || 04/18/2012 00:00 || Comments || Link || E-Mail|| [6460 views] Top|| File under: Arab Spring
Saba calls off Hadi's congratulation to Al-Assad
[Yemen Post] The Yemeni News Agency(Saba) has cancelled on Tuesday a news story about a congratulation cable of President Abdu Rabo Mansour Hadi to the Syrian
Hereditary President-for-Life Bashir Pencilneck al-Assad


Leveler of Latakia...


on the 66th anniversary of Syria's Independent Day.

The news story that angered many Yemeni people, in particular those protesters who took to streets against the regime of the former president President-for-Life Ali Abdullah Saleh


... Saleh initially took power as a strongman of North Yemen in 1977, when disco was in flower, but he didn't invite Donna Summer to the inauguration and Blondie couldn't make it...


was called off two hours after it was published.

Yemen analysts said that the news story aimed to affect Yemeni relationships with the neighboring Gulf States and the United States and the European Union


...the successor to the Holy Roman Empire, only without the Hapsburgs and the nifty uniforms and the dancing...


s States that seek to oust Al-Assad regime.

Meanwhile,


...back at the pie fight, Bella opened her mouth at precisely the wrong moment...


a source of the Presidency Office denied that Hadi sent a congratulation cable to Al-Assad, pointing out that Secretary-General of the Presidency Office Abdul-Hadi Al-Hamdani who is close to Saleh was behind the news story.

A source of Saba told Aden Online that the agency received the news story from Hadi's media secretary, Yahya Al-Arasi, pointing out that the agency publishes any news sent from Hadi's office without any amendments.

The source said Al-Arasi belongs to the Alawite Sect in Yemen and he sympathizes with Al-Aassad regime, pointing out that his tends could affect on Hadi'ss regional and international reputation.

"While Yemeni protesters, politicians and activists demand to expel the Syrian Ambassador from Yemen, Hadi's assistant has strong relations with Alawite groups" he added.

According to the source, Al-Arasi had invited journalists to attend a seminar titled (the Esmaili Sect as a model to equal citizenship) and that the seminar was postponed to unknown reasons, pointing out that he also has kinship relationship with the Houthi
...a Zaidi Shia insurgent group operating in Yemen. They have also been referred to as the Believing Youth. Hussein Badreddin al-Houthi is said to be the spiritual leader of the group and most of the military leaders are his relatives. The Yemeni government has accused the Houthis of having ties to the Iranian government, which wouldn't suprise most of us. The group has managed to gain control over all of Saada Governorate and parts of Amran, Al Jawf and Hajjah Governorates....
family in Saada.


Posted by: Fred || 04/18/2012 00:00 || Comments || Link || E-Mail|| [6458 views] Top|| File under: Arab Spring
Britain
Britain's Lord Nazir denies bounty offer for Obama capture
[Dawn] A British politician on Tuesday denied offering a 10 million pound reward for the capture of US President Barack Obama,
I don't sit around just talking to experts because this is a college seminar, we talk to these folks because they potentially have the best answers, so I know whose ass to kick...
an allegation reported then later retracted by Pakistain's Express Tribune newspaper.

Nazir Ahmed, a member of parliament's upper chamber and a long-time member of

Britannia

's opposition Labour party, said he was deliberately misquoted during a recent speech in an effort by political enemies in Pakistain to discredit him.

"I never mentioned Obama and I never mentioned a bounty. I do not support terrorism and would never urge anybody to attack someone or capture someone," Ahmed, who was suspended by the Labour party pending an investigation, told

Rooters

.

The newspaper on Tuesday said Ahmed did not say the word "bounty" or Obama's name and that its earlier story was incorrect.

Ahmed told

Rooters

last week that he would be ready to help raise money for the prosecution of former US President George Bush and former British Prime Minister Tony Blair for what he considered war crimes in Iraq and Afghanistan.

His comments were in response to a US $10 million reward announced earlier this month for help in the arrest of Hafiz Mohammad Saeed, who is suspected of

criminal mastermind

ing attacks in India.

Posted by: Fred || 04/18/2012 00:00 || Comments || Link || E-Mail|| [6458 views] Top|| File under: Global Jihad
China-Japan-Koreas
Pudgy 'Keen on Economic Reform'
Hints are emerging from the black box that is the North Korean regime that leader Suet Face Kim Jong-un aims for some economic liberalization, the Mainichi Shimbun reported Tuesday.


Spending a billion dollars you don't have on a missile that doesn't work will make you do things you ordinarily wouldn't do...

Everyone knows economic liberalization means the peasants magically produce more without being given more food or raw materials. Who would be against such a thing?

"Economic liberalization" starts at the top, Fatso. Don't let the door hit you on the way out!

According to a record of Kim's statements dated Jan. 28 and obtained by the Japanese daily from a North Korean Workers Party official, Kim said, "When it comes to the economy, officials and economists are reluctant to voice their opinions because they are often met with bias and criticism that they are trying to introduce capitalist methods when they suggest some economic measures."

The paper said the statement suggests he is aware that experts are afraid to speak out and is willing to permit more discussion of economic reforms. The party official quoted Kim as calling the introduction of "excellent" measures that can be adopted, "whether they are from China, Russia or Japan."

Kim added, "Factories and companies are not operating sufficiently, and this leads to shortage of necessities for the people, causing inconveniences for them in daily life." By guaranteeing better material supplies and a cultural life, Kim said the state would enable people to extol the Workers Party honestly.

The daily speculated that Kim is anxious about the country's economic crisis and therefore likely to carry out radical economic reform in the near future. Kim went to school abroad and is keen on international standards, it added. When he visited a military base recently, Kim ordered a basketball backboard, which was painted black, to be repainted in white, which is the usual color everywhere else.


Which proves he's interested in economic reform?

Reading the sheep's innards said the same thing...
Posted by: Steve White || 04/18/2012 00:00 || Comments || Link || E-Mail|| [6470 views] Top|| File under:
N.Korea Scraps Deal with U.S.
Darn, and it was going so well...

North Korea said Tuesday it is no longer bound by a Feb. 29 agreement with the U.S. pledging to halt missile and nuclear arms development in exchange for food aid.

"Since the U.S. violated the Feb. 29 agreement with its undisguised hostile acts, we will no longer be bound to it," North Korea's Foreign Ministry said. "The U.S. will be held wholly accountable for all the ensuing consequences," it added.

A government source here said the comments hint at an imminent nuclear test by the North. Pyongyang agreed on Feb. 29 to halt uranium enrichment and allow IAEA inspectors to return.

The North issued the statement a day after the UN Security Council "strongly condemned" the North for launching what it claims was a space rocket on Friday and tightened sanctions. Pyongyang accused the U.S. of abusing its position as the chair of the UNSC to deny Pyongyang's right to develop its defense and civilian space programs.

"We have therefore become able to take the necessary retaliatory measures free from the agreement," the statement said. "We resolutely and totally reject the unreasonable behavior of the UN Security Council to violate [North Korea's] legitimate right to launch satellites. We will expand and strengthen space development institutions and continue launching a variety of working satellites needed for the economic development of the country."

Meanwhile, U.S. Pacific Commander Adm. Samuel Locklear told South Korean reporters on Tuesday that Seoul and Washington are looking at "all options" to prevent further provocations from North Korea. Asked about the possibility of a "surgical strike" against North Korean nuclear facilities, Locklear said, "I can tell you that with the alliance we are potentially looking at all options."

Regarding what looked like a long-range missile unveiled during North Korea's military parade over the weekend, Locklear said he was not sure whether it was a functional missile or just a mock up.
Posted by: Steve White || 04/18/2012 00:00 || Comments || Link || E-Mail|| [6464 views] Top|| File under:
Europe
US Muslim: I was tortured at FBI's behest in UAE
A Muslim American seeking asylum in Sweden claimed Wednesday he was detained at the U.S. government's request while in the United Arab Emirates last summer, tortured in custody and interrogated about the activities of a Portland, Oregon, mosque.

Yonas Fikre told a news conference Wednesday that he was held for 106 days and was beaten, threatened with death and kept in solitary confinement in a frigid cell.

The 33-year-old, a naturalized U.S. citizen born in Eritrea, says he had attended the same mosque in Portland as a man who has been charged in a plot to detonate a bomb in the northwestern U.S. city. He moved to Sudan in 2009 and later to the United Arab Emirates. He went to Sweden, where he has relatives, after being released from detention on Sept. 15.

Fikre, who converted to Islam in 2003, is the third Muslim man from Portland to publicly say he was detained while traveling abroad and questioned about Portland's Masjid-as-Sabr mosque. Mohamed Osman Mohamud, a Somali American who is awaiting trial on a charge of plotting to set off a bomb in downtown Portland in November 2010, occasionally worshipped there.


Back when he was 19, the FBI helped him get the supplies he needed to make a bomb to blow up the Christmas tree lighting. They arrested him moments after his cell phone failed to set the thing off.

A decade ago, seven Muslims with ties to the mosque were arrested following a failed effort to enter Afghanistan and fight U.S. forces.

This article starring:
Masjid-as-Sabr mosque
Mohamed Osman Mohamud
Posted by: tipper || 04/18/2012 13:47 || Comments || Link || E-Mail|| [6460 views] Top|| File under:
Trial looms for Somali accused of being land-based negotiator in US
[Shabelle] The trial of a Somali man U.S. authorities consider the highest-ranking pirate they have ever captured will begin this week in Virginia under a cloud of uncertainty about what the definition of piracy is.


Probably the same people who are still unsure about defining terrorism...

Mohammad Saaili Shibin is charged with piracy and a host of other charges for his role in the 2011 hijacking of an American yacht off the coast ofAfricain which all four passengers on board were shot and killed.

The owners of the Quest, Jean and Scott Adam of Marina del Rey,Calif., along with friends Bob Riggle and Phyllis Macay ofSeattle, were the firstU.S.citizens killed in pirate attacks that have plagued the Gulf of Aden andIndian Oceandespite regular international patrols by warships.

Negotiations with the U.S. Navy were under way when shots were fired aboard the yacht. The Navy had agreed to let the pirates take the yacht in exchange for the hostages, but court documents say the men didn't think they would get the amount of money they had sought from the exchange. Hostages are typically ransomed for millions of dollars.

Shibin's case is unique from the 14 others who were charged in the case because he had never set foot onboard the sailboat, calling into question whether he can be considered a pirate, according to his attorney.

At issue is whether piracy is legally defined as committing robbery at sea or whether it entails a broader definition that can entail simply attacking a ship or facilitating that attack.U.S.law says piracy is defined by 'the law of nations' and what that definition is, as well as who defines it, is at the heart of the dispute.

Prosecutors acknowledge Shibin didn't board the Quest, but they say he acted as a land-based hostage negotiator who researched the victims using online search engines to determine what ransom to seek. He was

incarcerated

insideSomaliaby the FBI after being turned over by Somali troops.

Of the 14 others, who were all captured at sea by theU.S.military, 11 have been sentenced to life in prison after pleading guilty to piracy. Three others await trial on murder and other death-penalty eligible charges.

Jury selection in Shibin's case is scheduled to open Tuesday morning and opening arguments could be heard later that day. But it's unclear whether a jury will ever get to decide whether Shibin is guilty of piracy.

That's because U.S. District Judge Robert Doumar has been seeking guidance from a federal appeals court on what the legal definition of piracy is in another case before deciding whether the piracy charges against Shibin should be dismissed. He also wrote Monday that he wanted to hear the facts of the case during trial before making his decision.

At issue is whether piracy is defined solely as robbery at sea or whether a broader definition applies. Federal judges inNorfolkhave issued two different rulings in two separate cases involving attacks on U.S. Navy ships.

The 4th U.S. District Court of Appeals heard verbal arguments on the definition of piracy in September, but has not indicated when it might rule. The ruling, or lack thereof, will likely have a significant affect on Doumar's decision on whether to dismiss the piracy charges as well as what his instructions to the jury will be if charges are not dismissed. Regardless, Shibin still faces weapons, hostage-taking and kidnapping charges, among others.

Shibin is also charged with piracy in the 2010 hijacking of a German merchant vessel. Prosecutors say Shibin earned between $30,000 and $50,000 for his role in securing an estimated multimillion-dollar ransom for the ship's release.

If convicted of piracy in either hijacking he faces a mandatory life sentence. Shibin attorney James Broccoletti contends that because Shibin didn't board and rob the ships that he can't be convicted of piracy. Without a ruling from the appeals court, Broccoletti said he would continue to pursue that line of defense.

"Everyone anticipated that the court would have ruled by now, so we're still in a holding pattern. We still have another two weeks to go before the jury gets the case. I'm going to try the case based on the instructions I've submitted," he said.

In prosecutors' proposed jury instructions, they contend that inciting or intentionally facilitating an act of violence against another ship at sea is enough to result in a guilty plea.

Through a

front man

, U.S. Attorney Neil MacBride declined to comment Monday.
Posted by: Fred || 04/18/2012 00:00 || Comments || Link || E-Mail|| [6460 views] Top|| File under: Pirates
India-Pakistan
Tried to prevent Mumbai attacks, but US authorities didn't bother: David Headley's ex-wife
The estranged wife of admitted Pakistani American terrorist David Coleman Headley claims she tried to prevent the 2008 Mumbai terrorist attack by going to US authorities abroad, but they did not bother.

"So I went to them and I then started saying all sorts of crazy stuff, I said he's going to bomb everything, he's a criminal. They didn't bother," Faiza Outalha was quoted as saying by Chicago's WLS-TV/DT.

Lashkar-e-Taiba (LeT) operative Headley, who has confessed to his role in scouting targets for the Mumbai in a plea deal with the US government was an avowed terrorist when he married Outalha, according to the television station that tracked her to Morocco.

"I'm covering my face right now, yes, because I'm afraid that people really could look at, see my face and pursue me or come and try to harm me," she was quoted as saying.

"It was love at first sight, you know, and we just married and, you know, it was so quick," Outalha said. "He betrayed me in every way, many lies, he's been lying to me, I mean the marriage, he fooled me to this marriage."

Headley, alias Daood Gilani, claims he worked with officials from Pakistan's Inter Services Intelligence (ISI) agency to survey attack sites in India, even while on a Mumbai honeymoon with his new wife.

Indian authorities have sent a formal request to Morocco to hand over Outalha in the continuing investigation of the Mumbai attacks. If she cooperates, they hope that Outalha will offer information about the LeT founder and leader Hafiz Mohammad Saeed, for whose successful prosecution US announced a $10 million bounty two weeks ago, WLS-TV said.

This article starring:
Daood Gilani
David Coleman Headley
Faiza Outalha
Hafiz Mohammad Saeed
Posted by: tipper || 04/18/2012 04:09 || Comments || Link || E-Mail|| [6466 views] Top|| File under:
Intelligence agencies say they warned of Bannu jail attack
[Dawn]
Pakistain's intelligence services warned the government three months ago about a possible attack on a prison in the restive northwest that was raided at the weekend, officials said Tuesday.

On Sunday nearly 400 prisoners, including

jihad boy

s,

beat feet

from a jail outside the town of Bannu after an attack by

cut-throats

armed with guns, grenades and rockets.

The intelligence information was conveyed to the government through a letter dated January 5, 2012, a copy of which was seen by AFP.

The letter identified Bannu jail as a target, along with the Pakistain Air Force base in the northwestern garrison town of Kohat, the Kohat cantonment and a

cop shoppe

.

"The intelligence information about the possible attacks was shared with the government in January 2012," a senior intelligence official told AFP on condition of anonymity.

More than 150 heavily-armed

faceless myrmidons

stormed the prison where Taliban and al Qaeda linked

faceless myrmidons

have carved out their stronghold.

Ehsanullah Ehsan,

front man

for the Tehrik-e-Taliban Pakistain (TTP)

jihad boy

group

grabbed credit

for the attack, which he said was launched to free some of their top members.

A former member of the air force sentenced to death for an attempt to assassinate former president
Pervez Perv Musharraf


... former dictator of Pakistain, who was less dictatorial and corrupt than any Pak civilian government to date ...


was among the

beat feet

jihad boy

s, he said.

Adnan Rasheed was convicted after a bomb planted under a bridge in Rawalpindi near Islamabad in December 2003 went kaboom! moments after Musharraf's motorcade passed. His appeal is pending before the Supreme Court.

The intelligence official said Rasheed was the only high-profile

jihad boy

in the jail and the attackers were heard shouting his name after breaking in.

He said the government had also been warned of future attacks which would not be confined to the troubled northwest Khyber-Pakhtunkhwa


... formerly NWFP, still Terrorism Central...


province.

Another intelligence official said: "Intelligence agencies had intercepted that an attack on Bannu jail to free inmates was being planned. But the date and time of the attack was not known."

He also said Kohat air base, cantonment and Bannu jail had been identified as targets and that law enforcement agencies had been informed.

Posted by: Fred || 04/18/2012 00:00 || Comments || Link || E-Mail|| [6463 views] Top|| File under: Govt of Pakistan
Fazl, Shahbaz push for prioritisation of Kashmir cause
Jamaat-e-Ulema-Islam (JUI-F) Chief
Maulana Fazlur Rehman
Deobandi holy man, known as Mullah Diesel during the war against the Soviets, his sympathies for the Taliban have never been tempered by honesty ...
on Tuesday said that due to Pakistain's decade long history of making poor policies, our security forces have been stuck on the country's western borders, DawnNews reported.

Fazlur Rehman, along with the Chief Minister Punjab Shahbaz Sharif, attended the meeting of the

Kashmire

committee in Lahore.

Fazl said only stable and strong Pakistain can solve the

Kashmire

issue

"

Kashmire

was once an essential part of the country's foreign policy but now it is being neglected," the JUI-F chief said.

He said that his party wants the resolution of the issue through dialogue with the acknowledgment that both parties are equal.

India is building dams on the rivers which is hampering Pakistain's water-supply, Fazl added.

Moreover, he thanked Chief Minister Shahbaz Sharif for hosting the meeting of the committee.

Sharif, while addressing the meeting, said that thousands of lives have been sacrificed for the

Kashmire

cause but now the issue has been put on the back-burner.

Despite the United Nation's resolutions, Kashmiris have been kept deprived of their right to self-determination, Sharif added.

"Pakistain would never withdraw its right on

Kashmire

," he added.


That was remarkably almost coherent.
Posted by: Fred || 04/18/2012 00:00 || Comments || Link || E-Mail|| [6460 views] Top|| File under:
Israel-Palestine-Jordan
Jordanian parliament moves to ban Muslim Brotherhood party
In a Lower House session, Jordanian

politician

s voted to add an item to the country's draft political parties law forbidding the establishment of any political party on a 'religious basis.'

Jordan's parliament took legal measures on Monday to disqualify the

Moslem Brüderbund

's political party, the country's largest opposition movement.

In a Lower House session, 46 out of 83 Jordanian

politician

s voted to add an item in the country's draft political parties law forbidding the establishment of any political party on a "religious basis."

The measure would disqualify the Islamic Action Front


...Jordan's branch of the Moslem Brüderbund...


- the political branch of the

Moslem Brüderbund

and the country's largest political party - from taking part in upcoming parliamentary elections.

Islamists claim the amendment comes as "retaliation" for the

Moslem Brüderbund

's opposition to a proposed elections law observers say ensures the continued dominance of tribal regime loyalists over the legislative chamber.

"This is only the latest in a series of measures by deputies to limit the influence of political parties and any dissenting views in parliament and political life in general," Zaki Bani Rsheid, head of the IAF's politibureau, told DPA.

"We believe all Jordanian citizens - not only Islamists - should have the right to form a political party without conditions," he added.

Bani Rsheid vowed that Islamists would fight the legislation, which

politician

s are expected to approve on Tuesday, "with all legal and political means available."

The country's political parties law, which along with the elections law has been highlighted by Jordan's King Abdullah II as key to the country's reform process, also bans the establishment of parties on an "ethnic or sectarian basis."
Posted by: trailing wife || 04/18/2012 00:00 || Comments || Link || E-Mail|| [6459 views] Top|| File under:
Syria-Lebanon-Iran
Gulf fund's problems highlight Syria aid challenge
Two weeks after their bold promise, Saudi Arabia and other wealthy Arab Gulf states have yet to start distributing money from a multimillion-dollar fund designed to prop up Syria's rebels and entice defections from President Bashar Assad's army, Syrian opposition members and international officials say.

The cash program was outlined this month at a conference in Istanbul, where representatives of the United States and more than 60 other nations met to strengthen Syria's opposition and increase pressure on the Assad regime. Hoping to crack Assad's support, Washington and its Arab partners seized on the plan as a path forward even as they disagreed on the idea of giving weapons to badly outgunned Syrian rebels.

But the fund's implementation is already beset by problem -- basically, how to get the money there and how to make sure it gets to the right people. There's no way to monitor where the money goes as the country veers toward civil war. Because the rebels hold no territory and struggle even to maintain communications among inside and outside Syria, there is no clear way to deliver the money.

The problems underscore the larger problem to providing aid of any kind to the Syrian rebellion. The Obama administration recently signed off on $12 million in enhanced communications, medical and other "nonlethal" assistance to the opposition, but it is unclear what goods are making their way into Syria and by what means.

Even the recipients are largely unknown, with American officials themselves saying they are still trying to get to know Syria's armed and political opposition better.
Posted by: tipper || 04/18/2012 03:33 || Comments || Link || E-Mail|| [6463 views] Top|| File under:
Who's in the News
32
[untagged]
6
Arab Spring
3
al-Shabaab
3
Govt of Pakistan
2
Govt of Syria
2
al-Qaeda in Arabia
1
Pirates
1
TTP
1
al-Qaeda in North Africa
1
al-Qaeda in Pakistan
1
Global Jihad
1
Govt of Iran
1
Govt of Sudan
Bookmark
E-Mail Me
The Classics
The O Club
Rantburg Store
The Bloids
The Never-ending Story
Thugburg
Gulf War I
The Way We Were
Bio
Merry-Go-Blog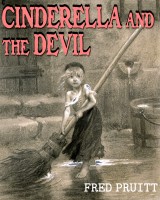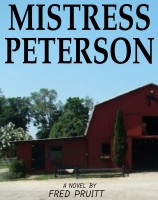 On Sale now!


A multi-volume chronology and reference guide set detailing three years of the Mexican Drug War between 2010 and 2012.

Rantburg.com and borderlandbeat.com correspondent and author Chris Covert presents his first non-fiction work detailing the drug and gang related violence in Mexico.

Chris gives us Mexican press dispatches of drug and gang war violence over three years, presented in a multi volume set intended to chronicle the death, violence and mayhem which has dominated Mexico for six years.
Click here for more information


Meet the Mods
In no particular order...


Steve White
Seafarious
Pappy
lotp
Scooter McGruder
john frum
tu3031
badanov
sherry
ryuge
GolfBravoUSMC
Bright Pebbles
trailing wife
Gloria
Fred
Besoeker
Glenmore
Frank G
3dc
Skidmark
Alaska Paul



Better than the average link...



Rantburg was assembled from recycled algorithms in the United States of America. No trees were destroyed in the production of this weblog. We did hurt some, though. Sorry.
3.80.6.131

Help keep the Burg running! Paypal: