-Lurid Crime Tales-
Six-year-old girl killed, five adults wounded in Washington DC shooting
[NYPOST] A 6-year-old girl was killed and five adults hurt after someone opened fire near a Popeye's in

Washington D.C.

, police said.

The child was pronounced dead at

Sibley Memorial Hospital

, said cops, prompting Metropolitan Police Department Executive Assistant Chief

Ashan Benedict

to plea for the public to help "bring these shooters to justice."

"There is too much gun violence still perpetuated in this city, and too many children are being harmed — innocent children — by gunfire. So, please, help the police department, our detectives, bring those people to justice and bring some closure to the families," he said in a video posted to Twitter.

The incident unfolded just after 11 p.m. Friday. Officers heard shots ring out at the corner of

Martin Luther King Jr. Ave

SE and

Malcolm Avenue X SE

, and arrived at the intersection to find the victims, including the child, three men and two women, Benedict said.

The adults had non-life threatening injuries. No arrests have been made.


Posted by: Fred || 07/19/2021 00:00 || Comments || Link || E-Mail|| [336093 views] Top|| File under:
12-year-old girl, 4 teens among 6 shot outside party in Chicago
[CHICAGO.SUNTIMES] Six people were shot outside a party late Saturday in Austin on the West Side [of Chicago], including a 12-year-old girl and four other females in their teens.About 11:40 p.m., they were standing with a group on the sidewalk in the 5000 block of West Ohio Street when someone in a dark-colored SUV fired shots, reliably Democrat Chicago, aka The Windy City or Mobtown
...home of Al Capone, the Chicago Black Sox, a succession of Daleys, Barak Obama, and Rahm Emmanuel...
police said. Five of the victims, females ranging in age from 12 to 19, were hospitalized in fair condition.

Marshawn Feltus, an Austin resident working to improve the historically violent mostly peaceful area, said he heard the shoots ring out after an argument broke out during a lengthy party. Multiple people have told him there was more than one shooter, he added.


"The party was ruined! Simply ruined!"


"It is so devastating that these get-togethers are turning into mass shootings. And it seems to be more of a common occurrence no matter where throughout the city," Feltus said. "But when young and older people alike are partying, it seems to inevitably turn into some type of mass shooting, which is very disturbing."


Maybe they should try a different kind of cake? Or maybe less sugar in the icing? When I eat sugary icing I always shoot six or seven people. It's the sugar high that does it.


The 12-year-old girl was struck in the hand and driven by family members to West Suburban Medical Center in Oak Park, police said.


"Doctor Houser to the ER, stat!"


Two other girls, 13 and 14, were both shot in the buttocks, and a 19-year-old woman was shot in the back, police said. They were all rushed to Stroger Hospital. A 15-year-old girl was also struck in the buttocks and grazed in the head, and a 25-year-old man was shot in the buttocks, police said. The girl was taken to Mount Sinai Hospital, and the man showed up at the same hospital, but was treated and released, police said.
"My ass! They shot me in the ass!"
"That buttock has to come off! Bring the bucket and the meat scalpel, nurse!"
"You're gonna amputate my ass?""
"Calm down! Lotsa people only have one buttock!"
"Name one!"
"There, there! Now, just count backward from one hundred!"

Ninety nine... zzzxz..."

No arrests have been reported.

"Le Gume, if I'm not mistaken, it's the Mad Buttock Shooters again!"
"Inspector! How do you do it?"

The attack came less than 24 hours after another mass shooting in Austin left a man dead and three others

maimed

. A police

front man

couldn't say whether the shootings were connected.

"Well, sure we got 78 people shot in the ass, but that don't mean it's the same people doin' it!"

The earlier shooting happened about 11:55 p.m. Friday in the 700 block of North Lockwood Avenue, where police said the four men were standing when three people approached and opened fire.

BANG! BANG! BANGETTY BANG!
"Aaaiiieee! My buttock!"

Over the last five years, Chicago has recorded the most mass shootings in the nation by far, according to data compiled by the Gun Violence Archive.

"You know, the Bears ain't been so hot recently. They gotta do somethin' for entertainment."

So far this year, Chicago has recorded at least 33 shootings that have

maimed

four or more victims, according to a Sun-Times analysis of city data. The city is now on pace to surpass the 48 total mass shootings tallied last year, when that number jumped amid a surge in

violent mostly peaceful

crime that has continued this year.

"Shooting each other is an old Wakandan tradition. Dates from back before they had abortion clinics. It's population control, basically. Weeds out the slow movers."

Saturday's shooting is the fourth this year in the Austin police district and the third reported within the same beat, records maintained by the Sun-Times show.

"Hmmm... The third on the same beat? And all shot in the ass?"
"Well, they did hit one in the lower back."
"Damn. There goes that theory."

As part of the city's summer safety plan, Mayor

Lori Lightfoot

...the diminutive and vacuous Heronner da Mare of Chicago. When the corpse count rises she blames the guns, which are banned anyway. A racist to the bone, Lori sez that people with the same skin tone all think alike, not quite getting the implications for a city with a population less than thirty percent black...

's administration identified 15 "priority community areas" to deploy extra police resources. Austin topped the list because it had the highest number of shootings and homicides between 2018 and 2020.
"We're number one! We're number one!"
While eight of those areas have seen higher or similar rates of
violent mostly peaceful
crime, Austin and six others have experienced a drop off from last year.
Eventually they run out of buttocks.
Austin has seen the greatest decrease in the total number of shootings from last year, according to Sun-Times records. But the neighborhood has still experienced a nearly 18% increase in shooting and homicides compared to 2019.
Posted by: Fred || 07/19/2021 00:00 || Comments || Link || E-Mail|| [336085 views] Top|| File under:
NYPD officer used bag of potato chips and duct tape to save life of stabbing victim
NYPD Officer Ronald Kennedy responded to report of July 7 stabbing in Harlem


Victim, a 29-year-old male, suffered serious stab wound to his upper torso


Kennedy used empty bag of potato chips and tape to temporarily seal wound


NYPD says Harlem Hospital physician credited Kennedy with saving man's life


Department released body cam footage of the incident on Friday afternoon


New York City has experienced resurgence in crime in recent months


Latest figures show nearly 5% increase in number of murders so far this year
Posted by: Skidmark || 07/19/2021 00:00 || Comments || Link || E-Mail|| [336074 views] Top|| File under:
Vandal smashes pair of 84-year-old religious statues outside Queens church in latest desecration attack
[NYDAILYNEWS] A pair of 84-year-old religious statues were smashed to pieces early Saturday by a woman outside a Queens church, the latest in a disturbing spate of incidents targeting local Catholic properties, church and police officials said.

The incident occurred at the Our Lady of Mercy parish, where the venerable statues of the Blessed Mother and St. Therese the Little Flower were knocked over, dragged into the middle of the street and broken with a hammer around 3:30 a.m., said John Quaglione, a front man for the Diocese of Brooklyn.

The statues dated to the opening of the Forest Hills house of worship back in 1937, he added.



Police responding to a 911 call were met by a man who told cops a lone woman knocked the statues over before shattering them in the street and fleeing on foot, according to the NYPD.

Police responding to a 911 call were met by a man who told cops a lone woman knocked the statues over before shattering them in the street and fleeing on foot, according to the NYPD. The police Hate Crimes Task Force was notified about the possible bias incident, cops said, and the investigation remained ongoing.

"Both of these statues have stood in front of the church since it was built," said church pastor Father Frank Schwarz. "It is heartbreaking, but sadly it is becoming more and more common these days. I pray this recent rash of attacks against Catholic churches and all houses of worship will end."

The attacker lugged the statues 180 feet across 70th Ave. before smashing the sculptures into pieces, said Quaglione.

A pair of similar incidents occurred within in a three-day stretch this past May, with the vandals chopping the head off a statue of the infant Jesus outside the diocesan chancery in Brooklyn on May 16 in the more recent attack.

An employee arriving for work the next day found the desecration of the piece portraying the Blessed Mother holding Jesus in her arms in a small garden area near the building.

The earlier incident involved the toppling of a crucifix bearing a statue of Jesus, with the vandals also tearing down and burning an American flag on May 14 at St. Althanasius Church in Bensonhurst.

Archdiocesan officials also cited an incident from last September where a statue of Our Lady of Guadalupe was toppled in Coney Island, with local parishioners and the Knights of Columbus raising money for a replacement unveiled three months later on her feast day of Dec. 12.
Posted by: Fred || 07/19/2021 00:00 || Comments || Link || E-Mail|| [336072 views] Top|| File under:
Caribbean-Latin America
Cuba Protesters Warn Americans Who Like Che Guevara: 'He Was a F*cking Terrorist'
[Breitbart] Protesters gathered outside of the White House on Thursday evening to urge President Joe Biden to act in support of the protests ongoing in Cuba this week told Breitbart News the mainstreaming of Castro regime mass murder Ernesto "Che" Guevara in America undermines the suffering of those he killed.

Guevara, a wealthy Irish-Argentine communist who participated in Fidel Castro's seizure of the island nation in 1959, presided over the organization of firing squads to eliminate people who disagreed with Castro and pioneered the use of concentration camps in Cuba. He wrote openly that he "really loved to kill" and particularly enjoyed killing religious people and suspected LGBT Cubans, but his legacy in the United States has somehow morphed into that of a "revolutionary" representing the downtrodden. A famous portrait of the killer has become a popular t-shirt in America and the West generally.

A man identifying himself as Gianni, a Cuban protester at the White House, waved a Cuban flag emblazoned with an image rejecting Guevara. He told Breitbart News that those who admire Guevara have "the wrong information" and urged them to become better acquainted with his true legacy.

"People think he was great and a revolutionary. What no one tells you is that he used to kill gays in Cuba. His great idea was concentration camps for gays," Gianni explained. "He used to kill Christians. He used to kill people that didn't agree with him just because they wanted freedom and they didn't want to be communist."
Posted by: Besoeker || 07/19/2021 00:22 || Comments || Link || E-Mail|| [336066 views] Top|| File under: Commies
Caucasus/Russia/Central Asia
Russian defense chief summoned to Mariupol in war crimes investigation
[Rusvesna] Russian Defense Minister General Sergey Shoigu has been summoned to attend an investigation by Ukraine's state security forces, according to Russian language media.

The summons, issued by SBU investigator Taras Butenko, is investigating Shoigu for "the creation of paramilitary armed formations not provided for by law," which is a direct reference to the Russian speaking, Russian supported militia which took over parts of the Ukrainian oblasts Donetsk and Lugansk in 2014.

Those actions which initially began in the Ukrainian city, then named Slavyansk, spread throughout the eastern parts of the two oblasts, after Ukrainian military and paramilitary forces, Russian separatists claimed, began using military weapons against the separatists.

The leader of the separatists at the time was Igor Girkin, a reserve FSB colonel, who later also claimed a role in the Russian takeover of Crimea.

The announcement follows a much earlier announcement, in 2016 when the then Prosecutor General of Ukraine, Yuriy Lutsenko, announced his intention to arrest Shoigu and 17 high-ranking Russians.

The reaction from the Russian side has been predictable. Deputy Speaker of the Federation Council, Konstantin Kosachev, characterized the summons as "senseless and ridiculous," according to the Russian language Novosti

Novosti also reported that Director of the Institute of Newest States Alexei Martynov said, "This is a very strange decision..."

Martynov went on: "Apparently, they hope that Minister Shoigu, together with three or four divisions, will arrive and thus their wishes will come true. In the sense that, "be afraid of your desires," the expert concluded.
Posted by: badanov || 07/19/2021 00:00 || Comments || Link || E-Mail|| [336076 views] Top|| File under:
Cyber
US, allies accuse China of global cyber hacking campaign
[FinanceYahoo] The United States and a coalition of allies will accuse China's Ministry of State Security on Monday of a global cyber hacking campaign and will specifically attribute a large Microsoft attack disclosed earlier this year to hackers working on Beijing's behalf, a senior administration official said.

Opening a new area of tensions with China, the United States will be joined by NATO, the European Union, Britain, Australia, Japan, New Zealand and Canada to level the allegations, the official told reporters ahead of the announcement.

The announcement comes a month after G7 and NATO leaders agreed with President Joe Biden at summits in Cornwall, England, and Brussels in accusing China of posing systemic challenges to the world order.

The governments "will formally attribute the malicious cyber campaign utilizing the zero-day vulnerabilities in the Microsoft Exchange Server disclosed in March... to malicious cyber actors affiliated with the (Chinese Ministry of State Security) with high confidence," the U.S. official said. "The United States and our allies and partners are exposing further details of the PRC's (People's Republic of China's)pattern of malicious cyber activities and taking further action to counter it."

The Chinese embassy in Washington did not immediately respond to a request for comment. Chinese officials have previously said China is also a victim of hacking and opposes all forms of cyber attacks.

U.S. federal agencies, including the National Security Council, the FBI and the National Security Agency, will outline more than 50 techniques and procedures that "China state-sponsored actors" use in targeting U.S. networks, the official said.

Chinese state-sponsored cyber actors consistently scan target networks for critical and high vulnerabilities within days of the vulnerability's public disclosure, the 31-page U.S. cybersecurity advisory seen by Reuters says.

"We will show how the PRC's MSS, Ministry of State Security, uses criminal contract hackers to conduct unsanctioned cyber operations globally, including for their own personal profit," the official said.

The United States in recent months has focused heavy attention on Russia in accusing Russian cyberhackers of a string of ransomware attacks in the United States.

In Monday's announcement, U.S. officials plan to formally blame the Chinese government "with high confidence" for the hack that hit businesses and government agencies in the United States using a Microsoft email service. Microsoft has already accused China of responsibility.

The operation specifically exploited weaknesses in Microsoft's exchange program, a common email software. Cybersecurity experts were shaken by the scale and volume of the incident, totaling thousands of potential U.S. victims.

On Friday, the Biden administration issued an advisory to warn U.S. businesses about risks to their operations and activities in Hong Kong after China's imposition of a new national security law there last year.

Posted by: Skidmark || 07/19/2021 10:22 || Comments || Link || E-Mail|| [336075 views] Top|| File under: Commies
Pavement that charges electric vehicles being developed in Indiana
[WRTV] - INDIANAPOLIS — The first phase of a project to develop wireless electric vehicle charging pavement on Indiana highways is slated to start later this summer.

Indiana will be the first location in the world to create a segment of pavement on the highway that can charge electric vehicles wirelessly, according to the Indiana Department of Transportation.

The three-phase project is part of the Advancing Sustainability through Power Infrastructure for Road Electrification (ASPIRE) Initiative. The project will use magnetizable concrete - which is developed by a German startup called Magment GmbH - to enable the wireless charging of electric vehicles as they drive.

"We're quite eager to see this first of its kind project unfold in Indiana," David Christensen, the ASPIRE Innovation Director, stated in a release. "This partnership that includes Magment, INDOT, Purdue University, and the larger ASPIRE consortium has great promise to really move the needle on technology development, which will, in turn, enable more positive impacts from deeper electric vehicle adoption."

Phases one and two of the electric charging pavement project will feature pavement testing, analysis and optimization research at Purdue University's West Lafayette campus.

In phase three of the project, INDOT will construct a quarter-mile-long testbed where engineers will test the concrete's capacity to charge heavy trucks operating at high power (200 kilowatts and above). That location is yet to be determined.
Thoughts - I'm concerned with 'frost heave' in these parts and what that will do to any embedded power conductors for this. Secondly, unless this pavement will generate MegaWatts of charging capacity per foot (which in itself would seem problematic on many levels), one would have to drive or park their vehicle for a couple of hours on these strips to produce a sufficient charge.
Can't really make a valid assessment with this initial information, though.
Posted by: Mullah Richard || 07/19/2021 08:36 || Comments || Link || E-Mail|| [336077 views] Top|| File under:
Crannogs - Scotland's mysterious ancient artificial islands
[BBC] It was simple curiosity that prompted retired Royal Navy diver Chris Murray a decade ago to plunge into the icy waters around a mysterious islet in a small loch on his home island of Lewis in the Scottish Hebrides. But when the extraordinarily well-preserved pottery he found in the islet's silty surround was radiocarbon dated to 3600 BC, it pushed our awareness of civilisation on the British Isles back to a time before both Stonehenge and the first pyramids in Egypt.

The piece of land poking out of the Hebridean loch is an example of a remarkable form of a man-made island known as a crannog, which were created in multitudes via an inspiring blend of ingenuity and effort. Nearly 600 of these artificial islands have so far been recorded across mainland Scotland and its islands, built big enough to support large communal roundhouses or clusters of smaller dwellings, and linked by slender causeways or piers to the shorelines of myriad lochs in often stunning locations of wild beauty.
Posted by: Besoeker || 07/19/2021 00:00 || Comments || Link || E-Mail|| [336071 views] Top|| File under:
Syria-Lebanon-Iran
Magnitude 5.7 quake hits Iran's Fars province - state TV
[JPost] Allan is not pleased
A magnitude 5.7 earthquake struck Fars province in southern Iran on Sunday, Iranian state TV reported.

There were no immediate reports of fatalities or damage in the area of the quake, which was centered near the town of Khesht, according to the semi-official Fars news agency.
Posted by: Frank G || 07/19/2021 00:00 || Comments || Link || E-Mail|| [336074 views] Top|| File under: Govt of Iran
Who's in the News
31
[untagged]
4
Taliban
2
Commies
2
Govt of Iran
2
Govt of Syria
2
al-Nusra
2
Hamas
2
Islamic State
2
Sublime Porte
1
[untagged]
1
al-Shabaab (AQ)
1
ISWAP
1
Lashkar e-Taiba
1
Govt of Pakistain Proxies
1
Govt of Pakistan
1
Govt of Iran Proxies
Bookmark
E-Mail Me
The Classics
The O Club
Rantburg Store
The Bloids
The Never-ending Story
Thugburg
Gulf War I
The Way We Were
Bio
Merry-Go-Blog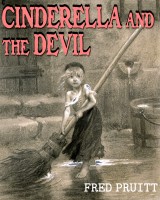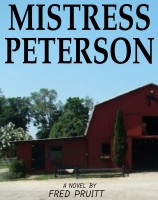 On Sale now!


A multi-volume chronology and reference guide set detailing three years of the Mexican Drug War between 2010 and 2012.

Rantburg.com and borderlandbeat.com correspondent and author Chris Covert presents his first non-fiction work detailing the drug and gang related violence in Mexico.

Chris gives us Mexican press dispatches of drug and gang war violence over three years, presented in a multi volume set intended to chronicle the death, violence and mayhem which has dominated Mexico for six years.
Click here for more information


Meet the Mods
In no particular order...


Steve White
Seafarious
tu3031
badanov
sherry
ryuge
GolfBravoUSMC
Bright Pebbles
trailing wife
Gloria
Fred
Besoeker
Glenmore
Frank G
3dc
Skidmark



Better than the average link...



Rantburg was assembled from recycled algorithms in the United States of America. No trees were destroyed in the production of this weblog. We did hurt some, though. Sorry.
3.235.188.113

Help keep the Burg running! Paypal: