-Obits-
Larry King, 87, RIP
married eight times to seven different women, he probably died just to get rest
Posted by: Clem || 01/24/2021 00:00 || Comments || Link || E-Mail|| [6470 views] Top|| File under:
-Signs, Portents, and the Weather-
Russian Mass Vaccinations begin
[Regnum] On the instructions of Russian President Vladimir Putin, on January 18, mass vaccination of the population against COVID-19 began in Russia. The procedure is free and voluntary.

In parallel, the number of cases of coronavirus infection detected in Russia is also decreasing. Over the past few days, St. Petersburg has several times found itself in first place in the list in terms of the number of detected cases, overtaking Moscow, which traditionally took the lead.

In the regions, they thought about easing the restrictions imposed by the coronavirus pandemic. So, from January 18, students of 6-11 grades of Moscow schools returned to their desks. Also, Moscow Mayor Sergei Sobyanin increased the quota of the allowed number of spectators in theaters, cinemas and concert halls and ordered the resumption of the work of museums, libraries and other cultural institutions.
Yeaaahhhh...that's gonna work out real well, especially with the recommended abstinence from drinking alcohol after getting the vax
Posted by: badanov || 01/24/2021 00:00 || Comments || Link || E-Mail|| [6475 views] Top|| File under:
-Land of the Free
Patriots Rally at Bed, Bath and Beyond in South Florida for 'My Pillow' Founder Mike Lindell (VIDEO)
[Gateway] On Saturday morning Steve Bannon and the War Room spoke with Karyn Turk in Florida at the Boca Raton rally in support of My Pillow founder Mike Lindell.

Karyn and dozens of patriotic Americans protested at the local Bed, Bath and Beyond after the company announced earlier this week they they would discontinue carrying the "My Pillow" products after the CEO Mike Lindell spoke about against voter fraud in the 2020 election.

The cancel culture movement is now working to bankrupt and ruin anyone who dares to speak out against the nonsense of the far left.

Karyn Turk: "It's hard to believe we've gotten to this point where they can cancel culture whoever they want... We live in America. We live in the land of free speech where we're supposed to have First Amendment rights."
Posted by: Besoeker || 01/24/2021 07:26 || Comments || Link || E-Mail|| [6492 views] Top|| File under:
Caucasus/Russia/Central Asia
Seven Kurdish activists arrested in Western Azerbaijan, whereabouts unknown: human rights network
[Rudaw] Seven Kurdish activists have been by Iranian intelligence in western Azerbaijan province and taken to an unknown location, the latest in a wave of crackdowns against Kurdish figures, a human rights


...which are usually open to widely divergent definitions...


watchdog reported on Wednesday.

Karim Khalifani, Husamaddin Khizri, Rahman Ibrahimi, and Rasul Lawaza, all from the city of Pihranshahr, were arrested on Tuesday by Iran's Islamic Revolutionary Guard Corps (IRGC), the

Gay Paree

-based Kurdistan Human Rights Network (KHRN) said.

Mohammed Haji Rasulpour, Ali Zulfi, and former political prisoner, Qadir Rasulpour, all from Bokan, were also arrested in the past two days.

According to the KHRN, Iranian security forces raided their houses and confiscated their personal belongings. There is no information of their whereabouts or what charges were brought against them.

The arrests come just days after three Kurdish women activists were reportedly moved to an IRGC detention center in Urmia.

The women were among those detained in waves of mass arrests in Buchan, Mahabad, and Tehran earlier this month, the KHRN reported. The charges against them are also unknown.

At least 41 Kurdish activists have been arrested by security forces in various cities across Iran

...a theocratic Shiite state divided among the Medes, the Persians, and the (Arab) Elamites. Formerly a fairly civilized nation ruled by a Shah, it became a victim of Islamic revolution in 1979. The nation is today noted for spontaneously taking over other countries' embassies, maintaining whorehouses run by clergymen, involvement in international drug trafficking, and financing sock puppet militias to extend the regime's influence. The word Iran is a cognate form of Aryan. The abbreviation IRGC is the same idea as Stürmabteilung (or SA). The term Supreme Guide is a the modern version form of either Duce or Führer or maybe both. They hate Jews Zionists Jews. Their economy is based on the production of oil and vitriol...
since January 9, the network has said. At least 13 were detained on Tuesday and Wednesday.

According to Hengaw Organization for Human Rights, at least 50 Kurds have been detained by Iranian security forces between January 11 to January 20, three of whom have been released.

On January 11, the KHRN reported at least 11 Kurdish students and activists arrested across Iran in the span of just three days.

The IRGC is known for torture and harsh treatment in its prison wards, usually holding political prisoners.

At least 2,000 people were arrested in Iran in 2019 for joining armed Kurdish forces or for activism deemed suspicious, according to data provided to Rudaw by KHRN founder Rebin Rahmani.

At least 400 people were arrested in 2020, he added.

Since the heightening of US-Iran tensions and the re-imposition of US sanctions on Iran in 2018, Iranian authorities have tightened the noose on labour activists, journalists, satirists, environmentalists, anti-death penalty

campaigners, and researchers, detaining them in droves and sentencing some in trials whose fairness has been questioned.

Tens of thousands of people are held as political prisoners in Iranian jails, for charges including advocating for democracy and promoting women's or workers' rights.

Ethnic minority groups, including Kurds and Azeris, are disproportionately detained and more harshly sentenced for acts of political dissidence, according to a July 2019 report from the United Nations


...an idea whose time has gone...


Special Rapporteur on Human Rights in Iran.
Posted by: trailing wife || 01/24/2021 00:00 || Comments || Link || E-Mail|| [6473 views] Top|| File under: Govt of Iran
130 detained in Belarus protests
[Regnum] More than 130 participants in unauthorized actions who opposed the results of the presidential elections in Belarus were detained by law enforcement officials in the country. This was reported on January 23 on the website of the human rights center "Viasna".

According to human rights activists, in the capital of Belarus, law enforcement officers detained most of the activists, the rest - in Brest, Grodno, Molodechno.

Earlier, human rights activists reported on the detention of more than 40 people in Belarus.

As reported by IA REGNUM , on January 22, Belarusian President Alexander Lukashenko , during a reception with a report from the chairman of the Mogilev Regional Executive Committee Leonid Zayts, said that Belarus "will not collapse on its knees," despite the uncertain situation in the world economy and external pressure exerted on Minsk.

On August 9, 2020, the next presidential elections were held in Belarus, following which the CEC rushed to announce that Alexander Lukashenko received more than 80%. This led to the start of mass protests and riots that engulfed Minsk and a number of other Belarusian cities.

Posted by: badanov || 01/24/2021 00:00 || Comments || Link || E-Mail|| [6497 views] Top|| File under:
300 youths attending Navalny demonstrations detained
[Regnum] In Russia today, on January 23, about 300 minors were detained at illegal actions in different regions of the country, said Anna Kuznetsova , the plenipotentiary for the rights of children under the President of the Russian Federation .

"We are counting now. According to preliminary data, about 300 minors were detained in various regions of Russia, " she said on her website.

According to her, about 70 children were detained in Moscow, and about 30 in St. Petersburg. Mostly minors came to the action out of curiosity, she said.

As reported by IA REGNUM , the organizers of the riots were actively trying to involve underage citizens in the riots through social networks. In general, the actions of Navalny's supporters turned out to be small in number, there were few teenagers, but in a number of cities there were facts when adult provocateurs covered themselves with children and attacked police officers from behind them.

Rallies, pickets, strikes, hunger strikes, road closures and other forms of expressing open discontent with citizens. May be authorized and unauthorized. The extreme form is revolution.

Violation of the law by participants in a protest action may entail administrative or criminal liability, including fines, compulsory labor, administrative arrest, and imprisonment.

Posted by: badanov || 01/24/2021 00:00 || Comments || Link || E-Mail|| [6472 views] Top|| File under:
China-Japan-Koreas
Taiwan reports large incursion by Chinese air force
[Jpost] The presence of so many Chinese combat aircraft on this mission - Taiwan said it was made up of eight nuclear-capable H-6K bombers and four J-16 fighter jets - is unusual.

Eight Chinese bomber planes and four fighter jets entered the southwestern corner of Taiwan's air defense identification zone on Saturday, and Taiwan's air force deployed missiles to "monitor" the incursion, the island's Defense Ministry said.

China, which claims Taiwan as its own territory, has conducted almost daily flights over the waters between the southern part of Taiwan and the Taiwan-controlled Pratas Islands in the South China Sea in recent months.

However they have generally consisted of just one or two reconnaissance aircraft.

The presence of so many Chinese combat aircraft on this mission - Taiwan said it was made up of eight nuclear-capable H-6K bombers and four J-16 fighter jets - is unusual.

A map provided by Taiwan's Defense Ministry showed that the Chinese aircraft, which also included a Y-8 anti-submarine aircraft, flew over the same waters where the most recent Chinese missions have been taking place near the Pratas Islands, though still well away from mainland Taiwan.

Taiwan's air force warned away the Chinese aircraft and deployed missiles to monitor them, the ministry added, using standard wording for how it responds to such activities.

"Airborne alert sorties had been tasked, radio warnings issued and air defense missile systems deployed to monitor the activity," it said in a brief statement.

The US State Department urged China to stop pressuring Taiwan, and reaffirmed its commitment to the island and desire to deepen ties.

"We urge Beijing to cease its military, diplomatic, and economic pressure against Taiwan and instead engage in meaningful dialog with Taiwan's democratically elected representatives," State Department

front man

Ned Price said in a statement.

"We will continue to assist Taiwan in maintaining a sufficient self-defense capability."

There was no immediate comment from China. In the past China has said it has been carrying out exercises to defend the country's

illusory sovereignty

and security.

Beijing has watched with growing concern increasing US support for democratic Taiwan, especially during Donald Trump
...The tack in the backside of the Democratic Party...
's administration, which left office on Wednesday.

Last year during visits by senior US officials to Taipei, Chinese aircraft briefly crossed the median line of the Taiwan Strait, which normally serves as an unofficial buffer.

The flight by the Chinese bombers and fighters on Saturday came just days after Joe Foreign Policy Whiz Kid Biden

...Failed seeker of the Democratic presidential nomination on multiple occasions, vice president under Barack Obama, giving it a last try in his dotage for 2020...
assumed the US presidency.

Emily Horne, spokeswoman for the White House National Security Council, said the US commitment to Taiwan was "rock-solid" after the island's de facto ambassador in Washington, Hsiao Bi-khim, attended Biden's swearing-in on Wednesday.
Posted by: trailing wife || 01/24/2021 00:00 || Comments || Link || E-Mail|| [6489 views] Top|| File under: Commies
Europe
Germany Mandates Medical-Grade Facemasks
[Business Media Georgia] Amid rising infections and hospitalizations associated with new, more contagious, variants of Covid-19 throughout Europe, German Chancellor Angela Merkel has announced that all individuals in the country would be required to wear medical-grade face masks, as opposed to merely cloth coverings, when in the workplace, on public transportation, and in shops.


Germans will be mandated to wear either single-use filtering facepiece respirator (FFP) surgical masks or FFP-2 masks, such as N95s.
I hope my Sonovia masks will qualify; they are made in Israel, but they do exceed N95 filtration.
Merkel said the threat of the U.K coronavirus variant, known as B.1.1.7., is the primary reason for the intensified regulations.

Germany is the first major European nation to require medical-grade protection, with Austria also set to introduce the same measures.

Over the past few days, France's government has acknowledged they are considering a similar mandate, with the nation's high council for public health declaring that many cloth masks do not guarantee protection against the new variants.
Posted by: Bobby || 01/24/2021 12:24 || Comments || Link || E-Mail|| [6510 views] Top|| File under:
Home Front: Politix
Cesar Chavez's son happy dad's bust is in Biden Oval Office
[CBS] WASHINGTON (AP) — Paul Chavez had no idea where a sculpture of his father, Latino American civil rights and labor leader Cesar Chavez, would end up in the White House.

He agreed just this week to lend the bronze bust to President Joe Biden and hustled to get it wrapped up and shipped across the country from California. It was an utter surprise Wednesday when he saw Biden at his desk in the Oval Office, with the bust of the late Cesar Chavez right behind the president.

"We're still smiling cheek to cheek," Paul Chavez said in an interview Thursday.

Biden pressed themes of unity and inclusivity and advocacy for racial justice during the campaign, and Chavez said Biden appeared to be trying to convey that through a series of quick decorative changes he's made to the world's most powerful office.

Chavez said the prominent placement of his father's likeness in the White House sends the message that it's a "new day" following the tenure of Donald Trump and the anti-immigrant policies that he and his advisers pushed. Chavez, who is president and chairman of the board of directors of the foundation named for his father, predicted that "the contributions of working people, of immigrants, of Latinos ... will be taken into account" in the new administration.

Whenever Biden is seen at his desk, Chavez, a farm worker advocate, will be there, too.


Slow Joe doesn't know that Cesar Chavez didn't like the illegal aliens coming in and depressing wages for his union farmworkers?
Posted by: Besoeker || 01/24/2021 06:32 || Comments || Link || E-Mail|| [6484 views] Top|| File under:
China Joe To Keep Wray On As FBI Director
[NPR] Christopher Wray is staying at the helm of the FBI.

Less than 24 hours after President Biden's press secretary, Jen Psaki, generated speculation about Wray's future after giving a noncommittal response when asked whether Biden had confidence in the FBI director, Psaki made clear that Wray will remain at his post.

"I caused an unintentional ripple yesterday so [I] wanted to state very clearly President Biden intends to keep FBI Director Wray on in his role and he has confidence in the job he is doing," Psaki wrote on Twitter on Thursday.

Wray, a low-key lawyer and former Justice Department official, is less than four years into his 10-year term atop the FBI. He was hand-picked by former President Donald Trump to lead the bureau after Trump fired James Comey.

But Wray quickly fell out of favor with Trump, who considered him disloyal and frequently speculated about firing him.

Trump and his allies attacked Wray for what they perceived as his unwillingness to root out alleged bad actors within the FBI.
Posted by: Besoeker || 01/24/2021 05:39 || Comments || Link || E-Mail|| [6485 views] Top|| File under:
Trump authorizes DOJ to declassify Russia probe documents
[Politco 19 Jan 2020] President Donald Trump on Tuesday authorized the declassification of a set of documents connected to the investigation of his 2016 campaign's contacts with Russia.

Trump has long declared his intention to make public more of the sensitive materials underlying the probe, which he has maligned as a "witch hunt," despite findings that his campaign sought and relied upon materials obtained by Russia to aid his campaign against Hillary Clinton.

Trump has spent his final weeks in office seeking to erase any vestiges of the investigation, pardoning key figures such as George Papadopoulos, the 2016 campaign aide whose interactions with a Russia-linked professor helped ignite the probe, known as Crossfire Hurricane.

It's unclear which documents Trump has ordered declassified less than 24 hours before he leaves office. He cited the decision as based on the results of a Dec. 30 review he asked the Justice Department to perform. The department presented him with a "binder of materials" that remain classified, he said in a memorandum issued on Tuesday. Trump said he then asked for the documents to be declassified to "the maximum extent possible."

The FBI responded that it believed that all of the materials should remain classified, but that some were particularly crucial and should at least be redacted.
Posted by: Besoeker || 01/24/2021 05:08 || Comments || Link || E-Mail|| [6483 views] Top|| File under:
China Joe Rescinds Trump Order Banning Chinese Communist Involvement In US Power Grid
[National Pulse] President Biden has revoked a Trump-era executive order that sought to keep foreign countries and companies out of America's bulk power systems — principally entities associated with the Chinese Communist Party — as part of his "Executive Order on Protecting Public Health and the Environment and Restoring Science to Tackle the Climate Crisis."

The executive order, which executes key tenets of President Biden's climate change agenda, was released on the former Veep's first day in office.

Section 7 of the massive order, which includes the revocation of the permit for the Keystone XL Pipeline, also revokes several climate and energy-focused executive orders penned by the Trump administration.

Subpoint C notes that "Executive Order 13920 of May 1, 2020 (Securing the United States Bulk-Power System), is hereby suspended for 90 days."

The Trump-era order sought to ban, replace, and set new criteria on bulk-power system (BPS) electric equipment coming from a foreign country or national that poses a national security threat.

"Foreign adversaries are increasingly creating and exploiting vulnerabilities in the United States bulk-power system, which provides the electricity that supports our national defense, vital emergency services, critical infrastructure, economy, and way of life. The bulk-power system is a target of those seeking to commit malicious acts against the United States and its people, including malicious cyber activities, because a successful attack on our bulk-power system would present significant risks to our economy, human health and safety, and would render the United States less capable of acting in defense of itself and its allies," the introduction to the executive order read.

The move "prohibited any acquisition, importation, transfer, or installation of BPS electric equipment by any person or with respect to any property to which a foreign country or a national thereof has any interest, that poses an undue risk to the BPS, the security or resiliency of U.S. critical infrastructure or the U.S. economy, or U.S. national security or the security and safety of U.S. persons."

The DOE was also tasked with identifying existing BPS electric equipment that violated the aforementioned prescription and "develop recommendations to identify, isolate, monitor, or replace this equipment as appropriate."

Released on May 1st, 2020, the powers provided in the executive order were utilized by the DOE in early December concerning the Chinese Communist Party.

As of January 16, 2021, then-Secretary of Energy Dan Brouillette issued a "prohibition order designed to reduce the risks that entities associated with the People's Republic of China pose to the Nation's BPS."

"The order prohibits utilities that supply critical defense facilities (CDF) from procuring from the People's Republic of China, specific BPS electric equipment that poses an undue risk to the BPS, the security or resilience of critical infrastructure, the economy, national security, or safety and security of Americans," a press release adds.

Now, according to Biden's executive order, the fate of the executive order and America's BPS rests in the hands of Biden's Secretary of Energy and Director of the Office of Management and Budget (OMB):

"The Secretary of Energy and the Director of OMB shall jointly consider whether to recommend that a replacement order be issued."

The National Pulse exposed Biden's OMB Head as formerly serving as the president of the Center for American Progress (CAP), an establishment think tank that has taken trips to China and co-authored reports alongside a Chinese Communist Party-backed influence operation.

What's more, Biden's son Hunter was previously involved in several business relationships with CEFC China Energy Chairman Ye Jianming.

"After his father left office in 2017, Hunter Biden worked on securing a deal with CEFC China Energy to invest in US energy projects, according to documents released by Republicans," CNN noted.

Similarly, an investment firm headed by Hunter Biden funneled millions into China General Nuclear Power Corp, a state-owned power company guilty of stealing American nuclear technology for use by the Chinese Communist Party for decades.
Posted by: Besoeker || 01/24/2021 00:00 || Comments || Link || E-Mail|| [6481 views] Top|| File under: Commies
Government
'Packed us together like sardines': Guard deployed to Capitol struggles to contain Covid
[Politico] The National Guard has struggled to implement a plan to test troops flowing into and out of Washington, D.C., for Covid-19, with some Guard members being forced to find their own tests and others pressured to leave their quarantine early to report to duty.

Already, hundreds of Guard members who poured into Washington, D.C., after the Jan. 6 assault on the U.S. Capitol have tested positive for Covid-19 or are quarantining in nearby hotels, three Guard sources said. Guard leadership has declined to release an official number of positive cases, but troops and lawmakers alike worry that the deployment is becoming a superspreader event.

"Ideally, these guys should all be in hotels. When they're taking rest time, they should be taking it outside the campus with an ability to be separated and socially distanced," Sen. Chris Murphy (D-Conn.) said. "Ultimately we've got to make sure that they're not taking their extended rest time on campus, that they're in hotel rooms."

The problem was compounded on Thursday night, when thousands of troops who had been standing duty in the U.S. Capitol were told to vacate congressional buildings and take their rest breaks outside and in nearby parking garages. POLITICO obtained photos of Guard members packed together and sleeping on the ground in the garages. One unit was forced to rest in a garage with only one bathroom available for 5,000 troops.

The Senate Rules Committee is investigating the issue, with a particular focus on concerns about the Guard implementing proper coronavirus precautions, Missouri Sen. Roy Blunt, the top Republican on that panel, told POLITICO. The decision to force thousands of troops into a packed parking garage created a Covid-19 hazard, senators said.
Posted by: Besoeker || 01/24/2021 05:00 || Comments || Link || E-Mail|| [6489 views] Top|| File under:
Who's in the News
38
[untagged]
8
Taliban
5
Islamic State
4
Govt of Iran
3
Sublime Porte
3
al-Shabaab (AQ)
2
Human Trafficking
2
Commies
1
Hezbollah
1
Houthis
1
Ottoman Proxies
1
al-Qaeda
1
Devout Moslems
1
Govt of Iran Proxies
1
Govt of Iraq
1
Govt of Saudi Arabia
1
Hamas
Bookmark
E-Mail Me
The Classics
The O Club
Rantburg Store
The Bloids
The Never-ending Story
Thugburg
Gulf War I
The Way We Were
Bio
Merry-Go-Blog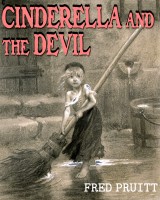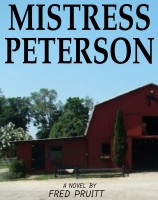 On Sale now!


A multi-volume chronology and reference guide set detailing three years of the Mexican Drug War between 2010 and 2012.

Rantburg.com and borderlandbeat.com correspondent and author Chris Covert presents his first non-fiction work detailing the drug and gang related violence in Mexico.

Chris gives us Mexican press dispatches of drug and gang war violence over three years, presented in a multi volume set intended to chronicle the death, violence and mayhem which has dominated Mexico for six years.
Click here for more information


Meet the Mods
In no particular order...


Steve White
Seafarious
Pappy
lotp
Scooter McGruder
john frum
tu3031
badanov
sherry
ryuge
GolfBravoUSMC
Bright Pebbles
trailing wife
Gloria
Fred
Besoeker
Glenmore
Frank G
3dc
Skidmark
Alaska Paul



Better than the average link...



Rantburg was assembled from recycled algorithms in the United States of America. No trees were destroyed in the production of this weblog. We did hurt some, though. Sorry.
3.233.219.62

Help keep the Burg running! Paypal: