--Tech & Moderator Notes
Many of us are concerned....
Having heard Fred was down with the C-19 and headed to the Hospital.

How is he doing?



I'm so sorry, dear NN2N1. It was thoughtless of me not to roll over yesterday's post on the subject, written in honour, so it felt, of Rantburg's return from the void.

Here is the key information from yesterday, minus the emoting:



According to Gloria, Fred is officially recovered from Covid-19, and so was released from the hospital to a rehab center. He is still very weak after nearly a month in the ICU that started shortly after Christmas. Current projections are that he will be in rehab for another 7-10 days, but he has his tablet, and was able to talk Gloria and her loyal assistant through restarting the server that went down just before we published [what would have been] the first set of articles nineteen days ago. Thank goodness he finished and debugged the changeover before all that happened!
Welcome, dear fellow Rantburgers, to Rantburg's first full day After The Crash, now with up to date articles! Bless Gloria and her loyal assistant for being willing to restart the server before Fred Pruitt gets home.
Posted by: NN2N1 || 01/24/2021 06:22 || Comments || Link || E-Mail|| [6557 views] Top|| File under:
Governors pull the plug on Biden's show of force, 150+ Nat'l Guard troops positive for Covid
FTFA:


[DonSurber] The real problem was having 5,000 troops guard the Capitol. My goodness, who were they protecting the building from? Klingons? Han Solo and a rebel army? The Rooskies?

This was Chairman Xiden's first outing as commander-in-chief. He blew it. His show of force turned into a farce.

But his wife sent them chocolate chip cookies, so that made everything fine again.

Over 150 National Guard at inauguration test positive for coronavirus

[Jpost] Between 150 and 200 National Guard deployed to Washington, D.C., to provide security for President Joe Foreign Policy Whiz Kid Biden

...Candidate for president in 2020. When the stock market crashed, Franklin Roosevelt got on the television and didn't just talk about the princes of greed. He said, 'Look, here's what happened.'...
's inauguration have tested positive for the coronavirus (aka COVID19 or Chinese Plague)
...the twenty first century equivalent of bubonic plague, only instead of killing off a third of the population of Europe it kills 3.4 percent of those who notice they have it. It seems to be fond of the elderly, especially Iranian politicians and holy men...
, a U.S. official said on Friday.

The U.S. government imposed unprecedented security measures in the city following the deadly Jan. 6 attack on the Capitol by supporters of former President Donald Trump
...the Nailer of NAFTA...
, including fences topped with razor wire and checkpoints manned by National Guard.

The official, speaking on the condition of anonymity, said the number of National Guard troops who tested positive could rise but was still a small fraction of the more than 25,000 troops deployed in city over the past few days.

The National Guard did not immediately respond to a request for comment.

The military has said arrangements are being made for thousands of troops to return home, and that about 15,000 are expected to leave Washington within the next five to 10 days.

Some 7,000 National Guard personnel are expected to stay at least through the end of the month, officials have said. A smaller number of troops could stay longer.
Posted by: badanov || 01/24/2021 00:00 || Comments || Link || E-Mail|| [6485 views] Top|| File under:
-Signs, Portents, and the Weather-
Tucker Carlson - CNN COVID Death Tracker Now Frequently Goes Missing
[Red State] A lot of people have noticed over the last few days that the Wuhan virus case/death tracker CNN kept on display 24/7 under the Trump administration at the very least frequently goes missing or, at the most, has disappeared entirely. It depends on who you talk to and how often the people making the accusations watch the network. Admittedly, I don't have the stomach to watch most of CNN's programmed anchors programming, but when I have this week I, too, have noticed it's not there.
Posted by: Besoeker || 01/24/2021 07:13 || Comments || Link || E-Mail|| [6469 views] Top|| File under:
America's Frontline Doctors: Expose Experimental COVID Vaccine Dangers (video)
[Washington Standard] It is important that you watch it. I have watched it more than once. There is so much information that I wanted to make sure I absorbed it all.

There is so much propaganda about COVID that we need to balance our exposure with additional information. The first thing you should ask when you are being told something is, who is paying for it? The pharmaceutical industry spends huge amounts of money on advertising. Do you think they would pay people to say you should not buy their product? Of course not, they want their money.

You need to consider that when you listen to news broadcasts and the news sound bites during radio shows. The government may be paying the radio station to say what they are saying. If they are being paid you need to consider that when you decide if it is true. The only purpose of a commercial is manipulation. They want you to buy their product. The government is no different. They are not going to pay people to say they are wrong. My question is why do so many of you want to be manipulated?

That is why I want you to watch Dr. Simone Gold. People need to hear more than the bought and paid for propaganda. In my position as an Emergency Medical Technician, we have been bombarded with "get your vaccine". Sadly they have not told us we are doing more than just taking a vaccine. We are actually participating in a medical experiment. The COVID vaccine is experimental. They have not posted any animal studies. We are the animals.

One of the things that offends me is when I served in the military we were used as lab rats for vaccines. Like the COVID vaccine, they did not know if the vaccines were safe. They were not safe, because they did make us sick. I had to take whatever they gave me, no questions asked. When people say to me: "Thank you for your service" I doubt if they realize, we served as human test subjects, and we could not say no. Once we were injured, it is the same old prove they did it, and we know the likelihood of a sick veteran getting any justice.

Now here I am a member of the First Responders, trying to protect my community, and they are trying to put me back to the position of lab rat for a pharmaceutical experimental vaccine. Do not tell me it is not experimental until you at least listen to the lecture of Dr. Simone Gold. Most people are uninformed, many more are misinformed. Many people have been flat out lied to.
Posted by: Besoeker || 01/24/2021 05:56 || Comments || Link || E-Mail|| [6496 views] Top|| File under:
Researchers Predict COVID-19 Will Eventually Be 'No More Virulent Than the Common Cold'
[PJ] New research predicts that, like the virus that caused the Spanish flu epidemic in 1918, COVID-19 will become another seasonal bug that we build efficient long-term immunity against. Researchers at Emory University and the Department of Biology and Center for Disease Dynamics at Pennsylvania State University published their findings in Science. It provides a hopeful outlook for the course of the pandemic, especially for young, healthy individuals who have been infected:

We are currently faced with the question of how the CoV-2 severity may change in the years ahead. Our analysis of immunological and epidemiological data on endemic human coronaviruses (HCoVs) shows that infection-blocking immunity wanes rapidly, but disease-reducing immunity is long-lived. Our model, incorporating these components of immunity, recapitulates both the current severity of CoV-2 and the benign nature of HCoVs, suggesting that once the endemic phase is reached and primary exposure is in childhood, CoV-2 may be no more virulent than the common cold.

Unlike some viruses that cause severe illness in children, COVID-19 does not. Children, especially those under the age of 10, seem to tolerate the infection, exhibiting only mild symptoms. They also don't appear to be drivers of disease transmission. The researchers evaluated scenarios for continuing vaccination when the virus falls below pandemic levels because of this pattern. Even for the rollout, they propose:
Posted by: Besoeker || 01/24/2021 05:51 || Comments || Link || E-Mail|| [6492 views] Top|| File under:
-Land of the Free
The Purge and Reeducation – How Radicals Are Quickly Implementing a Communist Coup of America
[Gateway] One of the vilest perpetrators of political purges was Joseph Stalin. Stalin's memorable quote regarding his attitude toward those in the opposition was: "If the opposition disarms, well and good. If it refuses to disarm, we shall disarm it ourselves." This epitomizes the energy of the Purge—The ruling Elite decides you are wrong, you are to be punished, and you have no option but submit!
Posted by: Besoeker || 01/24/2021 07:32 || Comments || Link || E-Mail|| [6476 views] Top|| File under:
Describing Jews as 'Privileged,' Ethnic Studies Curriculum Sparks Backlash
[Free Beacon] The latest draft of a state-mandated public school curriculum is generating concerns among Jewish groups, who say California's proposed ethnic studies agenda raises troubling questions about the treatment of Jews compared with other minorities.

The draft curriculum is intended to serve as the foundation for schools to fulfill California's required high school ethnic studies class. It includes a sample lesson on Jews, recommending students discuss how Jews "sometimes have experienced conditional whiteness and privilege." Though the proposed curriculum touches on the experiences of several other ethnic groups, the word privilege is applied to only Jews.

The draft also highlights the contributions to the Arab-American experience of several prominent anti-Semites, from the late journalist Helen Thomas to the Palestinian activist Linda Sarsour and Rep. Ilhan Omar (D., Minn.).

Prominent Jewish leaders and activists slammed the proposed curriculum, which is open for public comment until Jan. 21. Rabbi Abraham Cooper, associate dean of the Simon Wiesenthal Center, called the curriculum a "tragedy," describing it as "woke gone wild with skin color and specific groups installed in a new pecking order."
Posted by: Besoeker || 01/24/2021 06:56 || Comments || Link || E-Mail|| [7024 views] Top|| File under:
If your views are on this list, you are a domestic terrorist
[Activeprp.law] Via: NC Renegade

The first dozen:
1. "Those that talk about "individual liberties"
2. "Those that advocate for states' rights
3. "Those that want "to make the world a better place"
4. "The colonists who sought to free themselves from British rule"
5. "Those that are interested in "defeating the Communists"
6. "Those that believe "that the interests of one's own nation are separate from the interests of other nations or the common interest of all nations"
7. "Anyone that holds a "political ideology that considers the state to be unnecessary, harmful,or undesirable"
8. "Anyone that possesses an "intolerance toward other religions"
9. "Those that "take action to fight against the exploitation of the environment and/or animals"
10. "Anti-Gay"
11. "Anti-Immigrant"
12. "Anti-Muslim"


My name is trailing wife, and I am a "domestic terrorist".
Posted by: badanov || 01/24/2021 00:00 || Comments || Link || E-Mail|| [6488 views] Top|| File under:
Confessions of a Deprogrammed Trump Supporter, 'multiracial whiteness' and more
[Strategic Culture] As many people are aware, CNN recently aired a wonderful interview by former Moonie-turned-cult-deprogrammer Steve Hassan giving advice to Americans wishing to deprogram their MAGA-hat wearing loved ones, now that the age of Trump is coming to an end.

I was fortunate enough to have read Hassan's book and had the loving scrub-brush of truth wash my brain of all of its formerly pro-Trump sympathies and can honestly say that I am most certainly better off for having left those old delusions in the past.

For one thing, I used to enjoy my right to free speech... but thanks to the terrible events of January 6, 2021 that left 3 people dead, horned Q supporters doing photo ops for media, pro-Trump rioters let into the capitol building by guards, and busloads of conspicuous violent figures whom some say were "provocateurs" (whatever that means), I have come to realize that I was all wrong. Free speech is actually very dangerous. Words we took for granted like "patriot", "nationalism", or "vote fraud" are actually very racist and using them is a sure fire sign that you might be a domestic terrorist. At any rate, using them should at least be enough to get someone banned from social media and put under surveillance.

For a long time, I thought that record numbers of Black and Hispanic voters supporting Trump in 2020 meant that Trump was not racist, but I now realize that these poor folks just suffered from "multiracial whiteness".

I thought that questioning voting machines that had been caught red handed manipulating elections across the world was patriotic and that somehow some conglomeration of Big Tech, the media, intelligence agencies and a thing called "deep state" were colluding to create a color revolution in the USA... but I now realize that I was actually supporting conspiracy theories and thus violence and thus domestic terrorism.

I was so far gone that my pre-deprogrammed self was actually persuaded in the crazy idea that depopulation agendas hid behind the cover of a "Great Reset agenda", concocted by a shadowy elite of sociopathic oligarchs. I have now learned that this was either a silly conspiracy theory, the result of my own delusions or if it was true, then I can at least say with certainty that it is all for my own good.

The truth that I have now come to discover, is that free speech has just gone too far. This practice has reached its limits, and Twitter's legal executive Vijaya Gadde is absolutely right. Social Media should do its civic duty and extend its censorship of "dangerous thoughts" to citizens and political officials outside of the USA in order to protect the world from itself. If other world leaders are worried about this new truth, then they should seriously do some soul searching and learn to think differently.

The old me is long gone, and now all I can say is "thank god" Joe Biden has found himself in the position of leader of the free world at this historic moment of change.
Posted by: Besoeker || 01/24/2021 09:29 || Comments || Link || E-Mail|| [6480 views] Top|| File under:
Joe Biden signs whatever's put in front of him
[American Thinker] M*A*S*H was an American television comedy that ran from 1972 through 1983. Set in the Korean War, it followed the exploits of a U.S. Army field surgical hospital (the "4077th") as they dealt with the hardships of war, the bureaucratic inefficiencies that hindered their medical efforts, and the many characters and personalities they encountered along the way. Although the series had a constant subtle undertone of anti-Americanism and took veiled jabs at the military establishment and conservative thought, the series itself was well acted and entertaining, as borne out by its remarkable eleven-year run.

For the first three seasons, the 4077th was commanded by the character Lt. Colonel Henry Blake. Blake was a kindly, bumbling sort, who never quite knew what he was doing and was blissfully unaware of the shenanigans continually being pulled off by the mischievous doctors and staff under his supervision. One particularly funny character was the company clerk, Corporal Walter "Radar" O'Reilly. It was O'Reilly's task to get Col. Blake to sign the authorization orders and requisitions.

On many occasions, O'Reilly would put multiple requests on Blake's desk and wait impatiently for them to be signed. The hapless, oft-confused Blake would say, "Radar, what the heck am I signing?"

The clever O'Reilly would reply, "Oh, don't worry, sir. You want this." "Okay, Radar. If you say so."

Joe Biden is this country's Lt. Colonel Henry Blake.

To begin his largely symbolic, retribution-based term of office, "President" Biden issued 17 executive orders on his first day. There can't be any real doubt in peoples' minds that Biden didn't write or conceive any of these. The 17 E.O.s presented to him in a painfully choreographed, ostentatiously grandiose fashion on his opening day in office were quite obviously prepared by his Progressive-minded operatives well in advance, his group of unelected, unaccountable sycophants who will control the puppet strings for as long as Biden is able to sit upright and remain awake behind the desk. Biden dutifully and unthinkingly signed each one, as his minions of O'Reillys looked on, satisfied with knowing they had put one over on the big guy, much as the 4077th's clerk consistently hoodwinked the oblivious Col. Blake.
Posted by: Besoeker || 01/24/2021 06:14 || Comments || Link || E-Mail|| [6489 views] Top|| File under:
It's Shadow POTUS John Brennan's Authoritarianism That Threatens Democracy
[National Review] Every time former CIA director John Brennan appears on cable news to warn America about some new "insidious threat to democracy," I am reminded again that he deserves to be in federal prison. In this corrupt media environment, however, the official who oversaw an illegal domestic-spying operation on the legislative branch of the United States government, who tried to cover it up and blame innocent Senate staffers when discovered, and who then brazenly lied about it to legislators and the American people — this man is held up as a paragon of civic virtue.

We still don't even know what role Brennan played in spying on his political opponents during the 2016 campaign. We do know he went on TV for years after, alleging to have insider knowledge of an unprecedented seditious criminal conspiracy against the United States. Never once was he challenged by his hosts. And when an independent multi-million-dollar investigation couldn't pull together a single indictment related to those claims, Brennan shrugged it off by saying that he may have "received bad information."

Brennan was back on MSNBC yesterday, contending that American intelligence agencies "are moving in laser-like fashion to try to uncover as much as they can about" the pro-Trump "insurgency" that harbors "religious extremists, authoritarians, fascists, bigots, racists, nativists, even libertarians."

Even a former Communist such as Brennan surely understands that there is nothing prohibiting Americans from being religious extremists, fascists, bigots, racists, nativists, or even libertarians. It's definitely none of his business, or that of intelligence agencies, to define what those terms mean. (And the idea that libertarians, who can't get a minyan to agree on anything libertarian, are marshaling forces for a national insurgency is nonsensical.)
Posted by: Besoeker || 01/24/2021 00:00 || Comments || Link || E-Mail|| [6488 views] Top|| File under:
Who's in the News
38
[untagged]
8
Taliban
5
Islamic State
4
Govt of Iran
3
Sublime Porte
3
al-Shabaab (AQ)
2
Human Trafficking
2
Commies
1
Hezbollah
1
Houthis
1
Ottoman Proxies
1
al-Qaeda
1
Devout Moslems
1
Govt of Iran Proxies
1
Govt of Iraq
1
Govt of Saudi Arabia
1
Hamas
Bookmark
E-Mail Me
The Classics
The O Club
Rantburg Store
The Bloids
The Never-ending Story
Thugburg
Gulf War I
The Way We Were
Bio
Merry-Go-Blog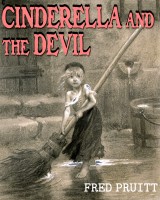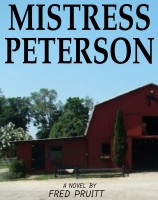 On Sale now!


A multi-volume chronology and reference guide set detailing three years of the Mexican Drug War between 2010 and 2012.

Rantburg.com and borderlandbeat.com correspondent and author Chris Covert presents his first non-fiction work detailing the drug and gang related violence in Mexico.

Chris gives us Mexican press dispatches of drug and gang war violence over three years, presented in a multi volume set intended to chronicle the death, violence and mayhem which has dominated Mexico for six years.
Click here for more information


Meet the Mods
In no particular order...


Steve White
Seafarious
Pappy
lotp
Scooter McGruder
john frum
tu3031
badanov
sherry
ryuge
GolfBravoUSMC
Bright Pebbles
trailing wife
Gloria
Fred
Besoeker
Glenmore
Frank G
3dc
Skidmark
Alaska Paul



Better than the average link...



Rantburg was assembled from recycled algorithms in the United States of America. No trees were destroyed in the production of this weblog. We did hurt some, though. Sorry.
3.233.219.62

Help keep the Burg running! Paypal: