-Lurid Crime Tales-
Crime Pays: Goldman Strikes $2BN Deal With DoJ To Avoid All Charges Tied To 1MDB

[via ZH (BBG requires sub)] Goldman Sachs is reportedly on the cusp of settling one of the biggest criminal cases involving a Wall Street bank since the financial crisis: According to a Bloomberg News report published late Monday evening, the Vampire Squid has reached a tentative agreement with the DoJ to pay more than $2 billion in penalties - a figure that BBG noted is "broadly in line with analysts expectations" - and - here's the key bit - allows the bank to avoid all criminal penalties.

That last bit is especially important, because, as we've chronicled over the past few years, many of the bank's top executives appeared to have been personally involved with the deal, which was initially brought in by Tim Leissner, formerly the bank's top man in Southeast Asia, before he was suspended over the deal, before agreeing to cooperate with the Feds against his former employer (where he reportedly told authorities about the endemic "culture of corruption" at play within the bank).

Though we can't be certain, we suspect that the timing of former Goldman chief Lloyd Blankfein's departure was influenced by the unfurling scandal; he suddenly left the bank right around the time that Leissner flipped. Word on the street was that Goldman would be made to admit guilt as part of the deal. Indeed, a leak about an 'imminent' deal published nearly 1 year ago claimed that the bank had reluctantly agreed to the plea. Apparently, the bank's legal team was able to avert this, amid whispers that connections between Goldman's representatives and the current leaders of the DoJ might create conflicts of interest (a negotiating tactic that the bank appears to have leveraged to its advantage; note the deal is reportedly coming just weeks before a close American presidential election).

The deal comes just months after Goldman agreed to pay $3.9 billion in "reparations" to the government of Malaysia for its role in raising the $6.5 billion that seeded the 1MDB sovereign wealth fund, which was supposed to be used to finance public projects, but was instead drained by cronies of former Malaysian Prime Minister Najib Razak, who has been convicted in Malaysia for his role in the region's largest-ever financial fraud.

That settlement included $2.5 billion in cash payments from Goldman to the Malaysian government.

But the fraud's true ringleader was a mysterious financier named Jho Low, who allegedly orchestrated the siphoning off of money from the fund, which was disbursed to bank accounts controlled by Razak, and others controlled by Low and presumably other cronies. Low went on to spend the money on a seemingly endless stream of luxury goods - jewels, fine art, yachts - Low even used some of the money to finance the film "the Wolf of Wall Street", and to make illegal campaign contributions to the campaign of former President Barack Obama (this, after Razak was once criticized for his "golf diplomacy" with the former president while his country struggled with historic floods).

The DoJ has seized billions of dollars of these ill-gotten gains, and even returned some of the stolen money to Malaysia.

Goldman has struck deals with prosecutors in at least three countries over its role in 1MDB: in Singapore, the bank could face serious criminal penalties if it is caught violating its settlement agreement. All told, the bank will pay $5 billion in cash penalties tied to 1MDB, an amount that's roughly in line with expectations.

Goldman pays $2 Bn in 1MBD corruption probe, avoids criminal conviction.

That's how the legal system really works
— zerohedge (@zerohedge) October 20, 2020

In return, the bank and its top executives will simply walk away, while Leissner (who pleaded guilty two years ago per his plea deal) and another banker who was arrested in connection with the investigation are left to face the music.
Posted by: Clem || 10/20/2020 08:33 || Comments || Link || E-Mail|| [10797 views] Top|| File under:
Ghislaine Maxwell's 'extremely personal' 418-page deposition about her secret sex life must be made PUBLIC, court rules
[Daily Mail, where America gets its news]
A federal appeal court ruled Monday that a 418-page deposition where Ghislaine Maxwell is interrogated about her sex life must be made public


The Court of Appeal for the Second Circuit in New York found that the British socialite's argument against its release was 'meritless'


The ruling means that the document could be made public within days


This comes after Maxwell's attorneys fought tooth and nail to keep it private


Maxwell's lawyers have previously said the deposition concerns attempts to 'compel Ms Maxwell to answer intrusive questions about her sex life'


They have called the questioning 'extremely personal, confidential and subject to considerable abuse by the media'
Posted by: Skidmark || 10/20/2020 00:24 || Comments || Link || E-Mail|| [10793 views] Top|| File under:
-Short Attention Span Theater-
The National Museum of the US Army near Fort Belvoir, VA Finally Has an Opening Date
[Mil.Con] The story of the American soldier will finally have a home for the telling when the National Museum of the United States Army opens on Veterans Day.

Exhibits will include Gen. Douglas MacArthur's famous cap; the "tinpot" helmet worn by World War I Medal of Honor recipient Sgt. Alvin York; and a WWII Sherman tank called the "Cobra King," which was the first to break through German lines to help besieged troops at Bastogne.
Posted by: Besoeker || 10/20/2020 08:51 || Comments || Link || E-Mail|| [10795 views] Top|| File under:
Florida wildlife investigators uncover flying squirrel trafficking ring: officials
[FOX] At least seven people have been charged in an "elaborate" flying squirrel trafficking scheme in which poachers in Florida caught thousands of the rodents before selling them to buyers in Asia, officials said on Monday.

Poachers are accused of illegally catching more than 3,500 flying squirrels, a protected species in Florida, over a three-year period, according to the Florida Fish and Wildlife Conservation Commission.

They allegedly set up to 10,000 traps in trees around the rural area of Marion County, Fla., located about 80 miles northwest of Orlando, before the rodents were sold to a wildlife dealer in Bushnell -- who resold them as captive-bred pets -- not wildlife.
Posted by: Skidmark || 10/20/2020 08:51 || Comments || Link || E-Mail|| [10797 views] Top|| File under:
Jeffrey Toobin suspended by The New Yorker after exposing himself on Zoom call
[THEPOSTMILLENNIAL] New Yorker contributor and CNN
...formerly the Cable News Network, now who know what it might stand for...
chief legal analyst Jeffrey Toobin has been suspended by The New Yorker after he showed his penis on a Zoom call with his co-workers. WNYC were also on the call.

Shortly after news spread about Toobin's suspension "Zoom Dick" began trending on Twitter.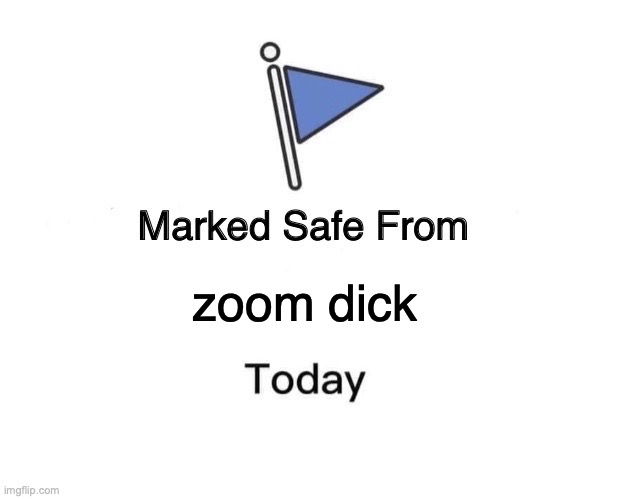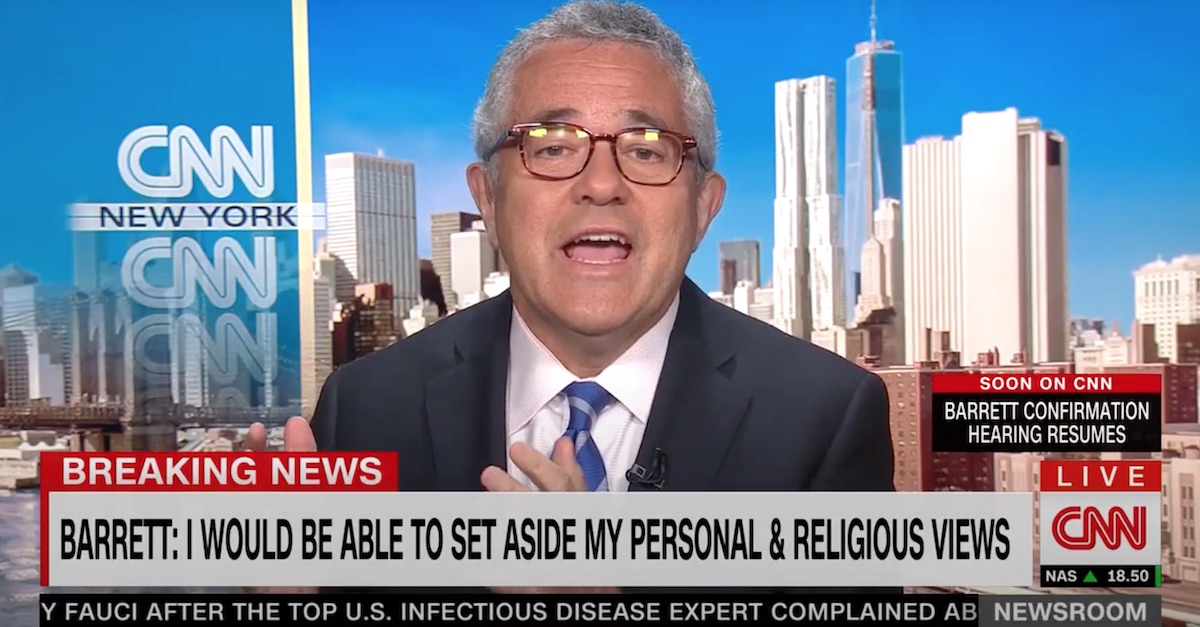 A spokesperson for The New Yorker said "Jeffrey Toobin has been suspended while we investigate the matter."

Toobin spoke to Vice and said "I made an embarrassingly stupid mistake, believing I was off-camera. I apologize to my wife, family, friends and co-workers."

Toobin, who graduated from Harvard, rose to fame after covering the OJ Simpson trial. A notorious never-Trump voice, Toobin often appears on CNN to discuss matters such as impeachment and the upcoming election.
Posted by: Fred || 10/20/2020 00:00 || Comments || Link || E-Mail|| [10796 views] Top|| File under:
-Land of the Free
US Extending Canada, Mexico Border Travel Restrictions Until Nov. 21, DHS Says
[EpochTimes] The Department of Homeland Security (DHS) said Oct. 19 that U.S. borders with Mexico and Canada will remain closed to all nonessential travel until Nov. 21 as a measure to contain the spread of the CCP virus.

"We are working closely with Mexico & Canada to identify safe criteria to ease the restrictions in the future & support our border communities," acting DHS Secretary Chad Wolf said on Twitter.

Land borders were shut in March in response to the outbreak and have been repeatedly extended since then, with the most recent closure extension scheduled to lapse on Oct. 21. The closure doesn't affect air travel or apply to people providing essential services.

"Supply chains, including trucking, will not be impacted by this new measure. Americans and Canadians also cross the land border every day to do essential work or for other urgent or essential reasons, and that travel will not be impacted," DHS said on its website.

"The U.S. and Mexican governments further recognize critical services such as food, fuel, healthcare and life-saving medicines must reach people on both sides of the border every day. Essential travel must therefore continue unimpeded during this time."

Canada's public safety minister said that the earliest the border will reopen is now Nov. 21.

"We are extending non-essential travel restrictions with the United States until November 21, 2020. Our decisions will continue to be based on the best public health advice available to keep Canadians safe," Canadian Emergency Minister Bill Blair said in a tweet on Oct. 19.

The land border closure extension comes as parts of the United States experience surges in CCP virus cases. On Oct. 16, health officials reported more than 70,000 new infections, making it the highest single-day increase in the United States since late July.

According to Worldometers tallies, there are nearly 8.4 million infections and just over 224,000 deaths due to the virus in the United States, over 851,000 cases and 86,000 deaths in Mexico, while Canada has recorded nearly 200,000 infections and just over 9,700 deaths.
Posted by: trailing wife || 10/20/2020 01:52 || Comments || Link || E-Mail|| [10798 views] Top|| File under:
Africa North
Egypt licenses 100 churches, service buildings: Cabinet
[AlAhram] This brings the total number of churches and service buildings legalised by the committee to 1,738 since 2017

A cabinet committee in charge of licensing churches operating without a permit has legalised the status of 45 churches and 55 service buildings since May, the cabinet's

front man

, Nader Saad, said.

This brings the total number of churches and related service buildings legalised by the committee since its establishment in 2017 to 1,738, Saad added.

The announcement came during a meeting headed by Prime Minister Mostafa Madbouly and attended by a number of state officials, including Minister of Justice Omar Marwan and Minister of Local Development Mahmoud Shaarawy.

The officials have reviewed the status of churches and related buildings which have submitted requests for legalisation since the committee's last meeting on 18 May, Saad said.

In 2016, Egypt's parliament approved a long-awaited law regulating the building and renovation of churches. In 2017, the committee was established by the prime minister.

The 10-member committee comprises one Christian representative, six government officials from several ministries, representatives from the national security apparatus, the intelligence apparatus, and the administrative control body.

Egypt's Copts make up about 10-14 percent of the country's 100 million-plus population, according to unofficial statistics, with the vast majority of Christians in Egypt belonging to the Coptic Orthodox Church.
Posted by: trailing wife || 10/20/2020 00:32 || Comments || Link || E-Mail|| [10795 views] Top|| File under:
Britain
Non-Coronavirus deaths fall for FIFTH week in a row in England and Wales, make up only 95.6% of all fatalities
[Daily Mail, where America gets its news] Coronavirus deaths rise for FIFTH week in a row in England and Wales with 36% rise to 438 in early October and now make up 4.4% of all fatalities
Office for National Statistics report shows deaths rising continuously since September 11


Fatalities in England and Wales had fallen for 19 straight weeks until second wave bit at the end of summer


Covid-19 now accounts for around one in every 23 deaths, up from 3.2 per cent a week earlier

Although the number of deaths rising is a concern, the current numbers still don't compare to those in the peak of the first wave, when more than 1,000 people died each day. In the worst week on record, between April 11 and 17, the deaths of a staggering 8,758 coronavirus patients were recorded. The most recent week is just five per cent of that number.


The graphs are fascinating.
Posted by: Bright Pebbles || 10/20/2020 05:20 || Comments || Link || E-Mail|| [10795 views] Top|| File under:
Caribbean-Latin America
Evo Morales signals intention to return to Bolivia after his leftist heir Luis Arce's sweeping presidential election victory
[PUBLISH.TWITTER]


In December 2019, Morales moved from Mexico to Argentina, where he was also granted political asylum. Later that month, an arrest warrant was issued for Morales by Bolivian prosecutors for alleged sedition and terrorism. The interim government alleged that Morales promoted violent clashes in the country before and after he left office. In February 2020, Morales announced that he would run for a seat in the Plurinational Legislative Assembly in the 2020 Bolivian general election. On February 20, however, the national electoral tribunal ruled that Morales was ineligible to run for Senate



Posted by: Fred || 10/20/2020 00:00 || Comments || Link || E-Mail|| [10794 views] Top|| File under: Commies
Caucasus/Russia/Central Asia
US Charges 6 Russian GRU Officers in Global Hacking Operation
[EpochNews] The Justice Department has charged six Russian military hackers with engaging in a series of intrusions against other countries' infrastructure, elections, or businesses, in what has been described as the "most disruptive and destructive series of computer attacks ever attributed to a single group."


Good to know. Are any of them within reach so that they can be arrested, or is this just a bit of long distance harrassment?

The accused, who are agents of a Russian military intelligence agency known as GRU, allegedly used various cyber tactics, including deploying destructive malware with the purpose of furthering the Russian government's interest to destabilize and interfere with the political and economic systems of other countries, the Justice Department (DOJ) said.

The GRU is the same agency that was allegedly involved in hacking efforts to interfere in the 2016 U.S. presidential election.

Among those targeted includes Ukraine's electric power grid, Ministry of Finance, and State Treasury Service; French President Emmanuel Macron's political party and French politicians; hosts, participants, partners, attendees, and the IT systems of the PyeongChang 2018 Winter Olympics; organizations and entities investigating the nerve agent poisoning of Sergei Skripal; Georgian companies and government entities; and businesses and medical facilities in the United States.

"No country has weaponized its cyber capabilities as maliciously and irresponsibly as Russia, wantonly causing unprecedented collateral damage to pursue small tactical advantages and to satisfy fits of spite," Assistant Attorney General for National Security John C. Demers said during a

presser

on Oct. 19 announcing the charges.

According to the indictment, the hackers deployed "some of the world's most destructive malware to date"—such as KillDisk, Industroyer, and NotPetya—which caused widespread damage, including blackouts in Ukraine and disruption to thousands of computers used to support the 2018 Winter Olympics.

The men have been charged with conspiracy to conduct computer fraud and abuse, conspiracy to commit wire fraud, wire fraud, damaging protected computers, and aggravated identity theft. Each defendant is charged in every count in an indictment returned by a federal grand jury in Pittsburgh.

The department said several of the men were previously charged for their roles in allegedly interfering in the 2016 U.S. elections.

Demers said the allegations should be evidence into why the United States shouldn't accept President Vladimir Putin

...President-for-Life of Russia. He gets along well with other presidents for life. He is credited with bringing political stability and re-establishing something like the rule of law, which occasionally results in somebody dropping dead from poisoning by polonium or other interesting substance. Under Putin, a new group of business magnates controlling significant swathes of Russia's economy has emerged, all of whom have close personal ties to him. The old bunch, without close personal ties to Putin, are in jail or in exile or dead from poisoning by polonium or other interesting substances...
's offer for a cyber "reset" between the two countries. The agreement would require both counties to provide guarantees not to engage in cyber-meddling in each other's elections.

The DOJ said the attacks caused nearly $1 billion in losses to three U.S. victims, including the Heritage Valley Health System in Pennsylvania. The men allegedly deployed the NotPetya malware, which caused "the unavailability of patient lists, patient history, physical examination files, and laboratory records."

"Heritage Valley lost access to its mission-critical computer systems (such as those relating to cardiology, nuclear medicine, radiology, and surgery) for approximately one week and administrative computer systems for almost one month, thereby causing a threat to public health and safety," according to a department statement.

Other U.S. targets included TNT Express B.V., which is a FedEx Corp. subsidiary, and a large pharmaceutical manufacturer.
Posted by: trailing wife || 10/20/2020 01:52 || Comments || Link || E-Mail|| [10794 views] Top|| File under:
Home Front: Politix
NY Dem Congressional Candidate Running As A Sterling Former Army Officer Was Actually Relieved Of Duty
Daily caller via Instapundit


New York Democratic congressional candidate Jackie Gordon's military records show she was subject to two investigations during her time in the U.S. Army, resulting in two separate recommendations that she be relieved of command, one of which was acted upon in Afghanistan, according to two Department of Defense sources with direct knowledge of the investigations.

The Daily Caller obtained an unredacted Department of Defense document from a source with direct knowledge of an investigation into Gordon's behavior as a lieutenant colonel from December 2011, as well as a redacted Department of Defense document (described as "interim findings") that shows Gordon was again under investigation in Afghanistan and was subsequently relieved of duty.

One of the reports outlines how Gordon purportedly left her battalion without permission to campaign for local office in 2012, saying she posed a "significant threat to the Battalion's ability to perform an incredibly stressful and sensitive wartime mission."


Didn't they use to shoot people for staff like this?



Two sources with direct knowledge of the investigation confirmed the authenticity of the documents outlining the investigations into Gordon to the Daily Caller. The first investigation started after Gordon made a complaint about "four horsemen" when she was serving as a battalion commander. She alleged the four white men under her command were causing trouble, however, the investigation says there was no evidence of any wrongdoing by the four and that others on the base had never heard of the "four horsemen."


Are you surprised? I am.


The report then concluded Gordon should be relieved of duty.
Posted by: g(r)omgoru || 10/20/2020 12:36 || Comments || Link || E-Mail|| [10795 views] Top|| File under:
Olde Tyme Religion
Thousands of boys are kept in chains, tortured and abused in Islamic schools across Sudan - with younger children raped by older students, investigation reveals
Boys as young as five are routinely shackled and beaten by teachers in 'khalwas'


There are nearly 30,000 of the religious schools across the whole of Sudan


There have been reports of older pupils raping and sexually assaulting others


An 18-month investigation by BBC News Arabic uncovered extent of the abuses
The News Arabic investigation The Schools that Chain Boys, which airs today on the channel, found malnourished boys living in squalid conditions and forced to sleep on the floor in the extreme heat.

Undercover

news hound

and former khalwa student Fateh al-Rahman al-Hamdani made the discoveries after secretly filming inside 23 khalwas over a period of 18 months.

Reports of torture inside khalwas are . In recent years, reports have been made of abuse of boys at religious schools in Nigeria, Senegal


... a nation of about 14 million on the west coast of Africa bordering Mauretania to the north, Mali to the east, and a pair of Guineas to the south, one of them Bissau. It is 90 percent Mohammedan and has more than 80 political parties. Its primary purpose seems to be absorbing refugees...


and Pakistain.
Posted by: trailing wife || 10/20/2020 00:00 || Comments || Link || E-Mail|| [10795 views] Top|| File under:
20% of verified coronavirus patients did not develop immunity
[JPost] - Only 80% of people who tested positive for coronavirus had antibodies to the virus, according to a report published Monday by the Central Bureau of Statistics, the Health Ministry and the Gertner Institute.

The results mean that a percentage of people who develop asymptomatic or even mild cases of the virus could contract it again.

The report was based on a serological survey conducted between June and August in the haredi (ultra-Orthodox) community of Bnei Brak. The city has had some of the highest rates of infection in the country.

The survey also found that the number of people who tested positive for antibodies increased with the number of sick patients, thought not proportionally.

In June, 2% of the Bnei Brak population tested positive and 6.3% had antibodies. In July 4.1% tested positive and 6.4% had antibodies, and in August 5.6% tested positive and 13.8% had antibodies. On average, at the time that the research concluded, some 9% of the Bnei Brak population were thought to have immunity to coronavirus.

"The infection rate is not nearly enough to assume herd immunity," said Dr. Boaz Lev, the ombudsman of the medical professions at the Health Ministry. Speaking at a briefing on Monday, he said that the results show that even in communities where the infection rate was high, social distancing and wearing masks continues to be important.


The idea of herd immunity was advanced, through WHO by the Chinese - to lessen the World backlash against their virus release. And it was eagerly grasped by all kinds of people for their personal reasons: masks are uncomfortable, lockdowns harm businesses, a$$holes must trumpet their "individuality".


The researchers said that Bnei Brak likely has a higher level of immunity today, but they could not say how high.


Moreover, the available - pre pandemic - professional literature on coronoviruses shows that even these who acquire immunity shouldn't expect it to last more than a few months.
Posted by: g(r)omgoru || 10/20/2020 02:04 || Comments || Link || E-Mail|| [10797 views] Top|| File under:
-PC Follies
San Diego School District Does Away With Traditional Grading To Combat Racism
[HotAir] The San Diego school district released data showing that minority students receive far more D and F grades than their white counterparts.

During the first semester of last year, 30% of all D or F grades were given to English learners. One in four, 25%, of failing marks went to students with disabilities.By ethnicity, 23% went to Native Americans. Another 23% of failing grades went to Hispanics. And 20% of D or F grades went to Black students.

By comparison, just 7% of failing marks went to White students.

It actually makes a lot of sense that English learners, i.e. people who don't speak English as a first language, have far more D and F grades than people who grew up speaking English. I'm not sure why that comes as a surprise to anyone. If students can't understand what they're being taught in class, it makes it harder for them to keep up.
Posted by: Besoeker || 10/20/2020 01:54 || Comments || Link || E-Mail|| [10798 views] Top|| File under:
Who's in the News
39
[untagged]
6
Antifa/BLM
4
Taliban
4
Sublime Porte
3
Ottoman Proxies
2
Muslim Brotherhood
2
Moslem Colonists
2
Govt of Iran
2
Govt of Pakistan
2
Tin Hat Dictators, Presidents for Life,
2
Salafists
1
Commies
1
Govt of Iraq
1
Narcos
1
Islamic State
1
Govt of Syria
1
Govt of Iran Proxies
1
Hamas
1
Tin Hat Dictators, Presidents for Life, & Kleptocrats
1
Arakan Rohingya Salvation Army
1
Govt of Sudan
1
Islamic Jihad (Palestian)
1
Palestinian Authority
Bookmark
E-Mail Me
The Classics
The O Club
Rantburg Store
The Bloids
The Never-ending Story
Thugburg
Gulf War I
The Way We Were
Bio
Merry-Go-Blog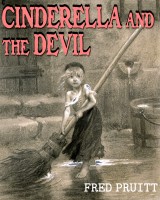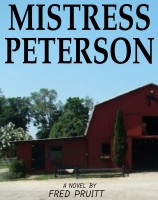 On Sale now!


A multi-volume chronology and reference guide set detailing three years of the Mexican Drug War between 2010 and 2012.

Rantburg.com and borderlandbeat.com correspondent and author Chris Covert presents his first non-fiction work detailing the drug and gang related violence in Mexico.

Chris gives us Mexican press dispatches of drug and gang war violence over three years, presented in a multi volume set intended to chronicle the death, violence and mayhem which has dominated Mexico for six years.
Click here for more information


Meet the Mods
In no particular order...


Steve White
Seafarious
tu3031
badanov
sherry
ryuge
GolfBravoUSMC
Bright Pebbles
trailing wife
Gloria
Fred
Besoeker
Glenmore
Frank G
3dc
Skidmark



Better than the average link...



Rantburg was assembled from recycled algorithms in the United States of America. No trees were destroyed in the production of this weblog. We did hurt some, though. Sorry.
3.236.65.63

Help keep the Burg running! Paypal: