-Lurid Crime Tales-
Staten Island man charged with raping 11-year-old girl
[NYPOST] A 45-year-old man with a long rap sheet was arrested Sunday morning and charged with raping an 11-year-old girl in Brooklyn, police said.

Andre Clarke, of Staten Island, allegedly raped the

maiden of tender years

inside her Brownsville apartment around 9 a.m Saturday, police said.

The girl was taken to a local hospital

in stable, pH balanced condition

.

Clarke fled in a car following the alleged rape but was arrested after he was found in Queens.


Clarke is known to the

maiden of tender years

s' family, according to police sources, but the details of the relationship remain unclear.

The building where the alleged rape took place is also the address of Clarke's ex-girlfriend, who has filed several orders of protection against him dating to 2016, according to police sources.

Four of his 11 arrests involved domestic violence incidents that allegedly occurred at that address, the sources said.

In his most recent bust on Jan. 22, 2019, Clarke allegedly attacked a 41-year-old woman at the Brownsville building, repeatedly hitting her all over the body causing bruising to her face and chest.

He was charged with assault and criminal possession of a weapon and was sentenced to probation in October, according to sources.

Clarke's other arrests were for theft, robbery, menacing, harassment, driving while intoxicated and assault.

In Sunday's arrest, sources said Clarke has "a relationship" with the young victim's mother, but it is unclear if she is the ex-girlfriend.

It is also unclear if the victims in any of his other violent crimes were minors.

He is facing three counts of rape, sexual assault, and acting in a manner injurious to a child.

"Andre Clarke, the suspect from yesterday's rape has been apprehended. Excellent work by Brooklyn North Violence Felony Squad and Special Victims for locating the suspect and making the apprehension," Chief of Detectives Rodney Harrison announced on Twitter Sunday morning.
Posted by: Fred || 02/17/2020 00:00 || Comments || Link || E-Mail|| [118 views] Top|| File under:
-Short Attention Span Theater-
Book Review: Madame Fourcade's Secret War - The Daring Young Woman Who Led the Largest French Spy Network Against Hitler
[Lynne Olson] In 1941, a thirty-one-year-old Frenchwoman and mother of two became leader of a vast Resistance intelligence organization ‐ the only woman to emerge as a chef de résistance during the war. Strong-willed, independent, and a lifelong rebel against her country's conservative, patriarchal society, Marie-Madeleine Fourcade was temperamentally made for the job. Her group's name was Alliance, but the Gestapo dubbed it Noah's Ark because its agents used the names of animals as their aliases.

The name Marie-Madeleine chose for herself was Hedgehog: unthreatening in appearance, yet a tough little animal that, as a friend of hers put it, "even a lion would hesitate to bite."

No other French spy network lasted as long or supplied as much crucial intelligence, including providing American and British military commanders with a 55-foot-long map of the beaches and roads on which the Allies would land on D-Day, showing every German gun emplacement, fortification, and beach obstacle along the Normandy coast. The Gestapo pursued Fourcade and Alliance relentlessly, capturing, torturing, and executing hundreds of her three thousand agents. Although Fourcade moved her headquarters every few weeks, constantly changing her hair color, clothing, and identity, she was captured twice by the Nazis. Both times she escaped, once by slipping naked through the bars of her jail cell ‐ and continued to hold her network together even as it repeatedly threatened to crumble around her.

In a dramatic account of the war that split France in two and forced its people to live side by side with their hated German occupiers, Lynne Olson tells the riveting story of a woman who stood up for her nation, her fellow citizens, and herself.

Reviews for Madame Fourcade's Secret War

"At the end of World War II, the triumphant Gen. Charles de Gaulle designated 1,038 people as resistance heroes. Only six of those heroes were women, and Fourcade, who ran the longest-running spy network, was not among them. In "Madame Fourcade's Secret War," her fast-paced and impressively researched account, Lynne Olson corrects that historical injustice. Marie-Madeleine Fourcade emerges as a vivid and pivotal player in the French Resistance."
‐The New York Times Book Review | Read full review
Posted by: Besoeker || 02/17/2020 07:45 || Comments || Link || E-Mail|| [141 views] Top|| File under:
Coronavirus: Armed robbers steal hundreds of toilet rolls in Hong Kong
[BBC] Toilet rolls are currently in short supply in Hong Kong due to shortages caused by panic-buying during the coronavirus outbreak.

Knife wielding men robbed a delivery man outside a supermarket in the Mong Kok district, police said.

Police have arrested two men and recovered some of the stolen loo rolls, local media reports said.

The armed robbery took place in Mong Kok, a district of Hong Kong with a history of "triad" crime gangs, early on Monday.

According to local reports, the robbers had threatened a delivery worker who had unloaded rolls of toilet paper outside Wellcome Supermarket.

An Apple Daily report said that 600 toilet paper rolls, valued at around HKD1,695 ($218; £167), had been stolen.

Stores across the city have seen supplies massively depleted with long queues when new stock arrives.
Posted by: Besoeker || 02/17/2020 02:54 || Comments || Link || E-Mail|| [132 views] Top|| File under:
Orangutan granted 'personhood' turns 34, makes new friend
Robert Heinlein wrote this as a short story fifty years ago. Sandra didn't even have to sing "Suwanee River."
[APNEWS] A orangutan named Sandra, who was granted legal personhood by a judge in Argentina


...a country located on the other side of the Deep South. It is covered with Pampers and inhabited by Grouchos, who dance the Tangle. They used to have some islands called the Malvinas located where the Falklands are now. They're not supposed to cry for Evita...


and later found a new home in Florida, celebrated her 34th birthday on Valentine's Day with a special new primate friend.

Patti Ragan, director of the Center for Great Apes in Wauchula, Florida, says Sandra "has adjusted beautifully to her life at the sanctuary" and has befriended Jethro, a 31-year-old male orangutan.

Prior to coming to Florida, Sandra had lived alone in a Buenos Aires zoo. Sandra was a bit shy when she arrived at the Florida center, which is home to 22 orangutans.

"Sandra appeared most interested in Jethro, and our caregivers felt he was a perfect choice because of his close age, calm demeanor, and gentle nature," Ragan said in a news release. "Sandra still observes and follows Jethro from a distance while they are in the process of getting to know and trust each other. But they are living harmoniously in the same habitat spaces as they continue to gain confidence in their relationship."

Judge Elena Liberatori's landmark ruling in 2015 declared that Sandra is legally not an animal, but a non-human person, and thus entitled to some legal rights enjoyed by people, and better living conditions.


So, more rights than a human fetus...


"With that ruling I wanted to tell society something new, that animals are sentient beings and that the first right they have is our obligation to respect them," she told The

News Agency that Dare Not be Named

.

But without a clear alternative, Sandra remained at the antiquated zoo, which closed in 2016, until leaving for the U.S. in late September. She was in quarantine for a month at the Sedgwick County Zoo in Kansas before arriving in Florida.


Posted by: Fred || 02/17/2020 00:00 || Comments || Link || E-Mail|| [136 views] Top|| File under:
China-Japan-Koreas
Chinese article on possible origins of the virus.
[WebArchive]

[Way Back Machine] The 2019-nCoV has caused an epidemic of 28,060 laboratory-confirmed infections in human including 564 deaths in China by February 6, 2020. Two descriptions of the virus published on Nature this week indicated that the genome sequences from patients were almost identical to the Bat CoV ZC45 coronavirus. It was critical to study where the pathogen came from and how it passed onto human. An article published on The Lancet reported that 27 of 41 infected patients were found to have contact with the Huanan Seafood Market in Wuhan. We noted two laboratories conducting research on bat coronavirus in Wuhan, one of which was only 280 meters from the seafood market. We briefly examined the histories of the laboratories and proposed that the coronavirus probably originated from a laboratory. Our proposal provided an alternative origin of the coronavirus in addition to natural recombination and intermediate host.


Emphasis added.



Posted by: 3dc || 02/17/2020 00:00 || Comments || Link || E-Mail|| [181 views] Top|| File under: Commies
The Mysterious Origin of the Wuhan Coronavirus
[The Epoch Times] Later, Li and Shi jointly conducted a gain-of-function study published in the Journal of Virology in September 2015 on the MERS virus and a bat virus (strain HKU4) in 2015. Since MERS virus can enter human cells but HKU4 can not, they introduced 2 single mutations in the HKU4 spike protein and found that the new mutant S protein can enable HKU4 to enter human cells. If they mutated 2 sites in MERS spike, the resulting MERS pseudovirus (experimental virus) cannot enter human cells anymore.

Furthermore, Shi's group joined an international group to generate a chimeric virus with the bat virus SHC014 they harvested in Yunnan. Since they know SHC014 is unlikely to bind to human ACE2, they "synthesized the SHC014 spike in the context of the replication competent, mouse-adapted SARS-CoV backbone". So, that is a lab-engineered virus with SARS-CoV Mouse adapted backbone (MA15) but with SHC014 spike.

To their surprise, the chimeric virus (SHC014-MA15) can use SHC014 spike to bind to human ACE2 receptor and enter human cells. SHC014-MA15 can also cause disease in mice and cause death as well. Existing vaccines to SARS cannot protect animals from SHC014-MA15 infection. Therefore, these chimeric virus studies can lead to the generation of more pathogenic, more deadly CoV strains in mammalian models.

Due to the U.S. government-mandated pause on the gain-of-function (GOF) studies, this international research did not proceed further at that time. However, there is no evidence that Shi's group in China stopped any further study on the track of introducing GOF mutations on the CoV. And it is clear that Shi's group already mastered the reverse-engineering technology that is sufficient to introduce mutation in current SARS-CoV or SARS-Like CoV to create mutant infectious coronavirus.

Interestingly, Shi's group published on bioRxiv on Jan. 23, 2020 that a new bat coronavirus that they detected in Yunnan, named BatCov RaTG13, shares 96.2 percent overall genome sequence identity with 2019-nCoV. However, this virus was never mentioned or published in their research before.


Long, semi-technical article regarding work done in 2007 - 2019. Scroll down to the section labelled "Track Record of Wuhan Institute of Virology on Engineering 'Gain-of-Function' Bat SARS-Like CoV"
Posted by: KBK || 02/17/2020 00:00 || Comments || Link || E-Mail|| [230 views] Top|| File under:
Confirmed - Coronavirus came from Wuhan lab.
[Daily Mail] Chinese scientists believe the deadly coronavirus may have started life in a research facility just 300 yards from the Wuhan fish market.

A new bombshell paper from the Beijing-sponsored South China University of Technology says that the Wuhan Center for Disease Control (WHCDC) could have spawned the contagion in Hubei province.

'The possible origins of 2019-nCoV coronavirus,' penned by scholars Botao Xiao and Lei Xiao claims the WHCDC kept disease-ridden animals in laboratories, including 605 bats.

It also mentions that bats - which are linked to coronavirus - once attacked a researcher and 'blood of bat was on his skin.'

The report says: 'Genome sequences from patients were 96% or 89% identical to the Bat CoV ZC45 coronavirus originally found in Rhinolophus affinis (intermediate horseshoe bat).'

It describes how the only native bats are found around 600 miles away from the Wuhan seafood market and that the probability of bats flying from Yunnan and Zhejiang provinces was minimal.

In addition there is little to suggest the local populace eat the bats as evidenced by testimonies of 31 residents and 28 visitors.

Instead the authors point to research being carried out withing a few hundred yards at the WHCDC.

One of the researchers at the WHCDC described quarantining himself for two weeks after a bat's blood got on his skin, according to the report. That same man also quarantined himself after a bat urinated on him.




And he also mentions discovering a live tick from a bat - parasites known for their ability to pass infections through a host animal's blood.

'The WHCDC was also adjacent to the Union Hospital (Figure 1, bottom) where the first group of doctors were infected during this epidemic.' The report says.

'It is plausible that the virus leaked around and some of them contaminated the initial patients in this epidemic, though solid proofs are needed in future study.'

And as well as the WHCDC, the report suggests that the Wuhan Institute of Virology could also have leaked the virus, as has previously been reported by MailOnline.

'This laboratory reported that the Chinese horseshoe bats were natural reservoirs for the severe acute respiratory syndrome coronavirus (SARS-CoV) which caused the 2002-3 pandemic,' the report says.

'The principle investigator participated in a project which generated a chimeric virus using the SARS-CoV reverse genetics system, and reported the potential for human emergence 10. A direct speculation was that SARS-CoV or its derivative might leak from the laboratory.'

The report concludes that 'the killer coronavirus probably originated from a laboratory in Wuhan.'

It comes as the outbreak has infected more than 69,000 people globally, with 1,665 deaths in China - most of these in the central province of Hubei.


Posted by: 3dc || 02/17/2020 00:00 || Comments || Link || E-Mail|| [365 views] Top|| File under: Commies
Government
Tricare to Add 'Female Viagra' to Covered Drugs List
[Mil.com] Tricare plans next week to expand its coverage of drugs used to treat premenopausal women with low sexual desire, a Tricare official said via email Thursday.

Over the last five years, the Food and Drug Administration has approved two drugs to treat women with hypoactive sexual desire disorder (HSDD): the daily pill Addyi in 2015, and a self-administered injection, Vyleesi, in 2019.

Tricare officials said they plan to add Vyleesi to the list of covered drugs beginning Feb. 19. Addyi is already covered.
Posted by: Besoeker || 02/17/2020 08:21 || Comments || Link || E-Mail|| [92 views] Top|| File under:
After delays, Trump on track to build more than 450 miles of border wall
[Politico] After years of setbacks, President Donald Trump is on track to build more than 450 miles of a wall along the southern border within the year, the White House says, making good on a campaign pledge as he seeks reelection.

"The project will substantially be done by the end of the year or early next year," Jared Kushner, the president's son-in-law and senior adviser, said in an interview Friday with POLITICO. "That was a promise, and it's important that it's now being accomplished."
Posted by: Besoeker || 02/17/2020 07:03 || Comments || Link || E-Mail|| [95 views] Top|| File under:
Home Front: Politix
Pres. Trump Puts on Spectacular Show of 'American Glory' at NASCAR with Air Force One and 'The Beast'
[PJ] NASCAR fans got the show of the century on Sunday at the Daytona 500 when the grand marshal of the event, President Donald J. Trump, made his entrance by buzzing the Daytona International Speedway in Air Force One‐only 800 feet off the racetrack. Announcers called it "one of the most incredible things" ever seen.

"I've been to a lot of Daytona 500s, but never have I felt [this] excitement and energy...we've got the president landing right now!" said one of the announcers. No president has ever been the grand marshal of the Daytona 500. Look at this photo!
Posted by: Besoeker || 02/17/2020 03:05 || Comments || Link || E-Mail|| [372 views] Top|| File under:
The Westland Lysander with Shuttleworth Pilot Frank Chapman (video)
Posted late yesterday as a comment by our own Knuckles Spavins.


Sometimes the internet's not so bad. A while back, I notice the other Lysander pic and think, "Ah, Lysanders, of course... but how the hell do I even know that?" Fifteen minutes later, I still have no idea -- Janes forty years ago was not that memorable -- but I'm ready to take one up myself. Well, with a cheatsheet. And maybe not at night.

Shuttleworth "Pilot's Chat"

Another hour... "Well, I'd hate to wreck your lovely historic Spitfire, but if you're sure it's all right..." Thanks... and for the history and nostalgia items generally (painful poignancy of many notwithstanding).
Posted by: Knuckles Spavins2792 || 02/16/2020 23:54

Posted by: Besoeker || 02/17/2020 07:36 || Comments || Link || E-Mail|| [278 views] Top|| File under:
Home Front: Culture Wars
Fight the SS -- Plaintiffs in Discrimination Case vs Tranny/Hoaxer Sprinters: "'Our dream is not to come in 2nd or 3rd place, but to win FAIR and SQUARE. All we're asking for is a fair chance'
[Daily Mail, where America gets its news] High school runner beats her transgender competitor in state championship just two days after filing a lawsuit to block the track star from competing with girls due to 'unfair advantage'

Canton High School girl Chelsea Mitchell won the Class S 55-meter dash title on Friday with her time of 7.18 seconds


She beat Bloomfield High School student Terry Miller's 7.20 seconds


Families of Mitchell, Selina Soule and Alanna Smith filed a federal lawsuit Wednesday to block transgender athletes in Connecticut from participating


The lawsuit centers on two transgender sprinters, Miller and Andraya Yearwood, who have frequently outperformed their cisgender competitors


Friday, Mitchell put her win down to her own talent not the potential affects of the lawsuit on the athletes involved


But Mitchell doesn't think her win will affect the case because there are 'still tons of girls that lose on a daily basis'
Posted by: Lex || 02/17/2020 00:00 || Comments || Link || E-Mail|| [280 views] Top|| File under:
Who's in the News
43
[untagged]
5
Commies
5
Moslem Colonists
4
Hamas
4
Govt of Iran
4
Sublime Porte
3
Govt of Syria
3
Govt of Iran Proxies
2
Hezbollah
2
al-Nusra
1
Govt of Iraq
1
Houthis
1
Fulani Herdsmen (Boko Haram)
1
Taliban
Bookmark
E-Mail Me
The Classics
The O Club
Rantburg Store
The Bloids
The Never-ending Story
Thugburg
Gulf War I
The Way We Were
Bio
Merry-Go-Blog
Hair Through the Ages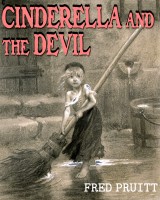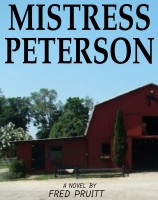 On Sale now!


A multi-volume chronology and reference guide set detailing three years of the Mexican Drug War between 2010 and 2012.

Rantburg.com and borderlandbeat.com correspondent and author Chris Covert presents his first non-fiction work detailing the drug and gang related violence in Mexico.

Chris gives us Mexican press dispatches of drug and gang war violence over three years, presented in a multi volume set intended to chronicle the death, violence and mayhem which has dominated Mexico for six years.
Click here for more information


Meet the Mods
In no particular order...


Steve White
Seafarious
Pappy
lotp
Scooter McGruder
john frum
tu3031
badanov
sherry
ryuge
GolfBravoUSMC
Bright Pebbles
trailing wife
Gloria
Fred
Besoeker
Glenmore
Frank G
3dc
Skidmark
Alaska Paul



Better than the average link...



Rantburg was assembled from recycled algorithms in the United States of America. No trees were destroyed in the production of this weblog. We did hurt some, though. Sorry.
3.228.10.34