-Lurid Crime Tales-
There Is Two-Tiered Justice in the Military, Too
[Red State] Are you tired of seeing the coup conspirators like Comey and McCabe skate justice while Trump allies get hounded to hell and back by DoJ goons and rapidly prosecuted to the fullest extent of the law? Are you tired of the apparent two-tiered justice system in America in which the well-connected escape justice while the rest of us are dealt with harshly?

You will NOT be comforted to know that that same two-tiered justice system is at work in the US military, too. The politically well-connected escape justice in the military, too, as evinced by recent reports that LTC Alexander Vindman, USA, is going to escape insubordination and other charges under the Uniform Code of Military Justice, as announced by the Army this past week.
Posted by: Besoeker || 02/17/2020 03:27 || Comments || Link || E-Mail|| [162 views] Top|| File under:
China-Japan-Koreas
Don't forget the Uighur amid the coronavirus crisis
[Aljazeera] When a people are subjected to the most unimaginable forms of cruelty at the hands of a brutal regime and prominent world powers are unwilling to take any meaningful steps to stop that cruelty, where and what do they then turn to? When a tragedy strikes the government that abused them, could they be excused for believing it to be divine intervention?

The largest mass atrocity occurring in the world today, unfortunately, speaks to this sad reality.

The Uighurs and other mostly-Muslim Turkic minorities in China are being subjected to the most brutal forms of oppression and the Chinese government's so-called "re-education camps" are holding over a million of them out of sight.

To counter any criticism of its treatment of the Uighurs, China has employed a language of "de-radicalisation" that has been normalised throughout the world by repressive governments to mask their own policies of death and destruction.

While other groups that suffer under inhumane policies either at the hands of their own governments or others often find themselves championed by a competing force and score some gains while being used as a political football, the Uighurs do not seem to qualify even for that.

Last month, US President Donald Trump signed a new trade deal with his Chinese counterpart, Xi Jinping, bringing the two-year trade war between the two superpowers to an end and making his administration less willing than usual to even mention the gross human rights violations committed by the Asian giant.
Posted by: Besoeker || 02/17/2020 03:17 || Comments || Link || E-Mail|| [218 views] Top|| File under: Commies
Conspiracy Theory: Frank Plummer – Canadian Scientist Key To Coronavirus Investigation Assassinated In Africa?
[GreatGameIndia] In a very strage turn of events, renowned scientist Frank Plummer who received Saudi SARS Coronavirus sample and was working on Coronavirus (HIV) vaccine in the Winnipeg based Canadian lab from where the virus was smuggled by Chinese Biowarfare agents and weaponized as revealed in GreatGameIndia investigation, has died in mysterious conditions. Frank Plummer was the key to the Chinese Biological Espionage case at Winnipeg's National Microbiology Laboratory.

According to CBC, Plummer, 67, was in Kenya, where he was a keynote speaker at the annual meeting of the University of Nairobi's collaborative centre for research and training in HIV/AIDS/STIs.

Dr. Larry Gelmon, who helped set up that meeting, said Plummer collapsed and was taken to hospital in Nairobi, where he was pronounced dead on arrival.
Continued on Page 49
Posted by: 3dc || 02/17/2020 00:00 || Comments || Link || E-Mail|| [331 views] Top|| File under: Commies
Europe
Hungary's Viktor Orbán: "It's forbidden to say so in Europe, but migration is an organized invasion"
[Front14.net] Hungarian Prime Minister Viktor Orbán ‐ the only head of state in Europe who's been willing to take any real action to stop the ongoing migrant invasion of Europe ‐ on Thursday spoke of the mounting migratory pressure on Hungary's southern border.

Following a routine inspection of Hungary's border fence with his Slovak counterpart, Peter Pellegrini, Orbán said that Hungarian authorities have started to prepare for an expected increase in the number of organized migrant caravans attempting to enter the country illegally as the weather improves, Remix News reports.

During an impromptu press conference, Prime Minister Orbán took the opportunity to express his gratitude for Slovakia's support, saying: "This is hard work which we would have a hard time doing without help and our allies.
Posted by: Besoeker || 02/17/2020 06:46 || Comments || Link || E-Mail|| [219 views] Top|| File under: Moslem Colonists
Home Front: Politix
Could Former Naval Intelligence Officer Pete Buttigieg Be a CIA Asset?
[Zero] Former South Bend, Indiana, Mayor Pete Buttigieg is a rising star in the Democratic Party. A mere year ago, few could have picked him out of a police lineup. Now he's the presumptive front-runner of the centrist faction of the party and ‐ for the moment, at least ‐ the most likely person for "Stop Bernie" forces to coalesce around.

But few know much about him, if anything. His personal biography seems to revolve around two data points. First, that he's a gay Christian. Second, that he's a former Navy intelligence officer.

Mayor Pete likes to talk a lot about his deployment to Afghanistan (more on that later), but he also spent some time in Iraq when he was working for McKinsey and Company as an energy, retail, economic development, and logistics consultant. He makes a passing reference to having been in a "safe house in Iraq" in 2007, in his memoir Shortest Way Home. Indeed, Buttigieg spent time in both Iraq and Afghanistan while he was working with McKinsey and Company. This time period (2007-2010) also overlaps with his time as a Naval intelligence officer (2009-2017).

McKinsey isn't just any global management consulting firm. They have a contract with the Department of Defense as part of a broader Task Force on Business and Stability Operations. This project was criticized by Minnesota Congresswoman Betty McCollum in 2011, as an inappropriate use of military resources. Why, after all, is the military being used to create an attractive investment and growth environment for American companies? One of the tasks carried out by the task force was to help Kate Spade source raw materials for her handbags.

In 2009, McKinsey was given an $18.6 million contract that expanded their work from Afghanistan into Iraq.

Pete refuses to answer questions about what he was doing with McKinsey during this period, citing a non-disclosure agreement that's over 10 years old. What we do know, however, is that Buttigieg was stationed in Herat Province for part of his resumé-building tour of duty, where McKinsey was also very active.

Unfortunately, there aren't a lot of dots to connect here, but the dots we have are worth noticing. Just like it's worth noticing that Buttigieg found time to volunteer for Barack Obama's 2008 presidential campaign, Pat Bauer's Indiana gubernatorial campaign, and enlist in the United States Navy ‐ all while he was still working at his high-powered consulting gig with McKinsey. He finally left McKinsey in 2010, when he launched his losing bid for Indiana State Treasurer.

The latter of the two has not had any significant scrutiny. When "Mayor Pete's" military record is subjected to even the slightest bit of observation, however, some disturbing facts and damning questions begin to leap out. The question at the bottom continues to be: Who is Pete Buttigieg?

Pete Buttigieg: Corporate Consultant
Posted by: Besoeker || 02/17/2020 12:47 || Comments || Link || E-Mail|| [283 views] Top|| File under:
National Review: There's Zero Chance Bloomberg Would Pick the Hildebeest
[National Review] Her long history of scandals and voters' doubts about her trustworthiness would make her a risky running mate.

There's no better evidence that Mike Bloomberg's chances of getting the Democratic nomination are on the rise than the fact that the opportunistic Hillary Clinton is already trying to grab a piece of the action.

The Drudge Report startled the political world on Saturday by noting that "sources close to Bloomberg campaign" are "considering Hillary as running mate, after their polling found the Bloomberg-Clinton combination would be a formidable force."

I have no doubt that Hillary wants back in, and her minions are pushing such rumors. I have no doubt that some of Bloomberg's hundreds of staffers used to work on Hillary's campaign and are pushing the idea internally. I also have no doubt that Mike Bloomberg is smart enough to never go for such a crazy and risky idea.

First, Mike Bloomberg needs "woke" progressives behind him and enthused enough to actually voted if he is to win a general election campaign. The last thing he should do is infuriate Bernie Sanders voters by sharing his ticket with the woman they blame for "rigging" the 2016 primaries against him. Recall that 12 percent of Sanders's primary supporters voted for President Trump in the 2016 general election. That is according to the Cooperative Congressional Election Study ‐ a massive election survey of around 50,000 people.

Second, the Democratic ticket would be on the old side with a Bloomberg-Clinton ticket. The former New York mayor will be 78 years old at the time of the election this year, and he looks it. Hillary will be 73 years old, and she has a record of not being candid with her health issues. Should something happen to both of them, the next person in line for the presidency, should she remain House speaker, would be 80-year-old Nancy Pelosi.

While they would be running against a 74-year-old incumbent president, few would question that Trump projects a vigorous persona. The Democratic Party needs an injection of youth and vitality, not a ticket with two people who barely brush the Baby Boom generation.
Posted by: Besoeker || 02/17/2020 07:11 || Comments || Link || E-Mail|| [270 views] Top|| File under:
Democrats addicted to losing
The official view from Egypt. Herewith key bits leading to a startling final sentence.

[AlAhram] The US Democratic Party has fallen under the influence of a generation of leftist ideologues who will stop at nothing, even risking the viability of the party itself.

While preventing a split in the party may have been successful, as some Democrats claim, this has come at the cost of its image in the eyes of US public opinion. Trump and Republican supporters succeeded in portraying repeated attempts by Democrats to indict and impeach Trump as a personal vendetta, prioritising narrow partisan interests over the public interest. From the perspective of Democratic supporters, policies that the party's left-wing are pushing, such as leniency on illegal immigration, expanding healthcare without thinking of the cost, and restricting the purchase and possession of personal firearms, are all policies opposed by Republicans and Trump.

These policies are mostly supported by Democratic voters, and the dominance of the left-wing camp within the Democratic Party — as clearly demonstrated by the attempt to impeach Trump — raises an alarm about the future of the party. The Democratic Party is already suffering because it has not yet decided on a strong candidate to run against Trump in the presidential race, and even worse, some party members are still adamant on continuing to battle Trump and ignore the Congress acquittal. They view him as guilty and therefore he should be slandered in the coming months, in the hope this will impact his chances of winning a second term in November.

Periodic opinion polls conducted by Reuters reveal that the impeachment trial did not impact Trump's popularity among Americans, although it was broadcast live. Some even predict Democrats will also lose in the long-term, and they will not be able to truly contest the elections for the White House even beyond a second term for Trump.

Michael Kimmage, a history professor at the Catholic University of America, said as much on the website Politico on 5 February, when he was asked what he expects historians will write about the impeachment trial and this era 50 years from now. He responded: "I think they will say the following: The Trump era began with Trump's election in 2016, hit a high point with his acquittal on impeachment in 2020 and ended with President Mike Pompeo's 2028 loss to the young Midwestern Governor Tom Wilkinson."
Posted by: trailing wife || 02/17/2020 00:00 || Comments || Link || E-Mail|| [191 views] Top|| File under:
Dallas News Explains Why it Will Not Recommend A POTUS Candidate
I don't suppose it's because they think none of the candidates is worthy?


[Dallas News] If asked to identify one thing that has made this country unique and a model for the world, we would say this: From the start, this nation was always an idea, a concept about liberty that had both practical implications for how people live and that also invited a perpetual debate about how society should be organized to expand and safeguard our rights.


We hold these truths to be self-evident...


Today, the United States is in the midst of a fresh presidential election and there is more at stake than the future of one candidate, than the ability of one party or the other to control the levers of power in Washington since there seems to be little difference between the lever controllers. The country is at a crossroads, a point at which its voters will make crucial decisions about such fundamental issues as what role government should play in our lives, how officials will lead this large and fractious country, when we should build and sustain international alliances, and even the very ideas we should be known for in the world.

Continued on Page 49
Posted by: Bobby || 02/17/2020 00:00 || Comments || Link || E-Mail|| [235 views] Top|| File under:
Israel-Palestine-Jordan
Conference of Presidents baffled by US refusal to release Jonathan Pollard
[Jerusalem Post] Members of the Conference of Presidents of Major American Jewish Organizations said they are baffled by the ongoing refusal of the US government to allow Jonathan Pollard to move to Israel.

"It is brought up every time we go for a meeting to the White House," Malcolm Hoenlein, the executive vice president of the organization, said at a media conference in Jerusalem on Sunday prior to the opening of the annual CoP conference at the Inbal Hotel. "We have been baffled by it for years."

Pollard, 65, is a former civilian defense analyst who was released from prison in November 2015, after serving 30 years of a life sentence for passing classified material to Israel, an ally of the US.
Posted by: Besoeker || 02/17/2020 03:40 || Comments || Link || E-Mail|| [259 views] Top|| File under:
Home Front: Culture Wars
High School Runner Not Feeling Great About Her Chances Against The Girl With The Beard
[Babylon Bee] HARTFORD, CT‐Local high school track runner Vanessa Vogel was excited for her track meet this past weekend, having trained many months for her shot at a record and possibly a college scholarship.

But when Vogel lined up and saw a brave runner with a beard from a nearby high school, she started to doubt her ability to compete.

"You know, I have a bad feeling about this," she muttered as she lined up for the 800-meter dash. "I'm just not sure I can take this girl."

Sure enough, she was blown out despite setting her personal best.

"I just don't know if that was entirely fair," she commented afterward. "I'm all for equality and stuff, but I dunno -- the beard might have given her an advantage."

Vogel has been suspended pending an investigation into her bigotry.
Posted by: Besoeker || 02/17/2020 03:35 || Comments || Link || E-Mail|| [186 views] Top|| File under:
Burn Down the DOJ and Start Over
[Town Hall] - I want you to tell me, without bursting into laughter, that I am still supposed to respect our federal law enforcement institutions. I keep hearing about these wonderful keepers of norms and rules and stuff deserve our awe, and then I see the tawdry, self-serving and scummy way they operate, and gee ‐ there's a disconnect. A big one. If the price of our society is submitting to these corrupt and incompetent people of garbage, well, then I say burn it all down.

That's the only way to save it: to level it and start over.

Let's review how our guardians of justice have covered themselves in glory in recent days. And by "glory," I mean "Scat Francisco sidewalk sauce."

The scumbag Democrat donors remaining in the Mueller lynch mob decided that Roger Stone, an absolutely harmless gadfly whose real crime was being aligned with Donald Trump and therefore with you, should be sent away for seven to nine years for "crimes" that the Department of Injustice promptly gave a pass on to the loathsome Andrew McCabe. This is the same institution that also gave a pass to Felonia Milhous von Pantsuit, Comey the Looming Doofus, and those fugly FBI sexting twins.

...I like Bill Barr. I think he wants to do the right thing. But he needs to spare us the clichés about the hard-working and honest DOJ staff because that's not what we see. I trust Barr, but I trust my eyes more, and all I see issuing from his Department is a flow of raw sewage. And don't tell me "But they convicted Avenatti!" because Avenatti was not a friend to the establishment. He was a threat, an uppity outsider who smarmed his way into position to potentially cut in the line for power. Yeah, the Democrats were totally broken up for him to be taken out.

...Let Barr do his thing. Let Durham do his. I'm not going to Lucy and the football myself into believing that either one is definitely going to serve up the justice upon the Deep State derps that is the minimal requirement for beginning to rebuild the trust in federal law enforcement these hacks flushed away, but who knows? They might do something. In the meantime, we simply need to treat federal law enforcement as what it is: deeply corrupt and utterly untrustworthy.

The other thing is that the president needs to pardon Roger Stone, Mike Flynn, and the others caught up in the scummy attempt to criminalize dissent. And he should commute Paul Manafort's sentence to time served. Time to use our power to do justice for those who are victims of injustice.

See, the stakes are high. A dual-track justice system is unsustainable in a free country. True, the Democrats behind these injustices don't want a free country at all, but we do. If we tolerate these injustices, we won't have one, and the bad guys are not going to like what happens next. This is how they got Trump. They have only gotten worse. Okay, well, more of this is how you get Caesar.
Posted by: g(r)omgoru || 02/17/2020 02:36 || Comments || Link || E-Mail|| [192 views] Top|| File under:
Andrew Doyle Live: Why I Created Titania McGrath (SJW parody Twitter account)
Titania McGrath is a comedian who pretends to be an SJW. He pisses off all the right people. For example, he put up a picture of Mary Poppins after the chimney sweep scene with soot on her face, and said she should be cancelled for racism. This was a joke, a ridiculous extreme.

A few months later, the New York Times used a screen shot of the same scene and said the same thing.
Posted by: Herb McCoy || 02/17/2020 00:00 || Comments || Link || E-Mail|| [193 views] Top|| File under:
Who's in the News
43
[untagged]
5
Commies
5
Moslem Colonists
4
Hamas
4
Govt of Iran
4
Sublime Porte
3
Govt of Syria
3
Govt of Iran Proxies
2
Hezbollah
2
al-Nusra
1
Govt of Iraq
1
Houthis
1
Fulani Herdsmen (Boko Haram)
1
Taliban
Bookmark
E-Mail Me
The Classics
The O Club
Rantburg Store
The Bloids
The Never-ending Story
Thugburg
Gulf War I
The Way We Were
Bio
Merry-Go-Blog
Hair Through the Ages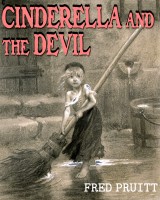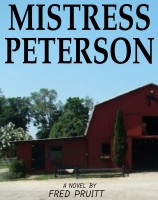 On Sale now!


A multi-volume chronology and reference guide set detailing three years of the Mexican Drug War between 2010 and 2012.

Rantburg.com and borderlandbeat.com correspondent and author Chris Covert presents his first non-fiction work detailing the drug and gang related violence in Mexico.

Chris gives us Mexican press dispatches of drug and gang war violence over three years, presented in a multi volume set intended to chronicle the death, violence and mayhem which has dominated Mexico for six years.
Click here for more information


Meet the Mods
In no particular order...


Steve White
Seafarious
Pappy
lotp
Scooter McGruder
john frum
tu3031
badanov
sherry
ryuge
GolfBravoUSMC
Bright Pebbles
trailing wife
Gloria
Fred
Besoeker
Glenmore
Frank G
3dc
Skidmark
Alaska Paul



Better than the average link...



Rantburg was assembled from recycled algorithms in the United States of America. No trees were destroyed in the production of this weblog. We did hurt some, though. Sorry.
3.228.10.34