-Lurid Crime Tales-
Obama's CIA Read Congressional Emails About Intel Community Whistle Blowers
[Daily Caller] The CIA during the Obama administration read congressional emails discussing whistleblower complaints about activities within the intelligence community, according to newly declassified documents provided to the Senate Judiciary Committee on Thursday.

The documents show that on March 28, 2014, I. Charles McCullough III, who then served as the Intelligence Community's watchdog, wrote to Congress that CIA's security division had read emails exchanged between congressional staffers and the top official in the Intelligence Community Inspector General office that protects whistleblowers.

CIA security said that the emails were picked up during a "routine counterintelligence (CI) monitoring of Government security systems," according to McCullough, who provided the details in documents known as Congressional Notifications, or CNs.

"Most of these emails concerned pending and developing whistleblower complaints," wrote McCullough.

McCullough also said that CIA security provided reports of the monitoring to offices where some of the whistleblowers worked.

McCullough said that though the routine monitoring was legal, he was concerned "about the potential compromise to whistleblower confidentiality and the consequent 'chilling effect' that the present CI monitoring system might have on Intelligence Community whistleblowing."

The release of the documents brings to an end a four-year fight between Iowa GOP Sen. Chuck Grassley, the chairman of the Senate Committee on the Judiciary, and the intelligence community. (RELATED: Grassley Defends Whistleblower Law)
Posted by: Besoeker || 11/02/2018 00:00 || Comments || Link || E-Mail|| [336063 views] Top|| File under:
Tennessee executes Edmund Zagorski by electric chair
[TENNESSEAN] Death row inmate Edmund Zagorski died 7:26 p.m. CDT Thursday after Tennessee prison officials electrocuted him with the electric chair. He was 63.

He is the 134th person put to death by Tennessee since 1916 and the second person this year after Billy Ray Irick's execution by lethal injection on Aug. 9. He is the first person to die by electric chair since Daryl Horton's execution in 2007.

Zagorski was convicted in the April 1983 murders of John Dale Dotson, of Hickman County, and Jimmy Porter, of Dickson. Prosecutors argued Zagorski lured them into the woods in Robertson County with the promise to sell them marijuana, and then he shot them, slit their throats and stole their money.

Two minutes before it was set to begin at 7 p.m., the U.S. Supreme Court denied Zagorski's appeal on the grounds of the unconstitutionality of choosing between the electric chair and lethal injection.

As dark clouds loomed over Riverbend Maximum Security Institution and the sunset changed the sky from bright pink to black, a police-escorted van arrived.

Eight people believed to be family members of the victims entered the prison to witness the execution.

They waited in front of a covered large window that looked into the execution chamber where on the other side of the glass Zagorski sat pinned in the electric chair, held down by buckles and straps with electrodes fastened to his feet.

The blinds opened for the rest of the witnesses to see Zagorski dressed in his cotton clothes, smiling and grimacing to the group.

Zagorski pronounced his last words: "Let's Rock."

He sat smiling in the wired chair as prison staff placed a wet sponge that had been soaked in salt, and metal helmet on his freshly shaven head.

Then his face was covered with a black shroud so the witnesses couldn't see his face as he was getting jolted.

The warden gave the signal to proceed. Zagorski lifted his right hand several times in what looked like attempts of a wave, before he clenched his hands into a fist as the first current ran 1,750 volts of electricity through his body for 20 seconds.

There was a short pause before the second jolt was administered for 15 seconds.

The doctor overseeing the death, appeared in view to check on Zagorski's vitals.

Zagorski was dead. The blinds into the chamber closed.

Ten minutes later, the victims' families exited the building and drove away in the van without speaking publicly.


Posted by: Fred || 11/02/2018 00:00 || Comments || Link || E-Mail|| [336067 views] Top|| File under:
Students find out they're both having sex with teacher, tell wife
[NYPOST] Two Florida high school students were so furious to find out their science teacher was sleeping with both of them that they told the man's wife he was having the affairs, district officials said.

Both teens are now former students at Fletcher High School in Neptune Beach, where they told police they had sex with Corey French, 30, both at the school and in his home, according to an administrative report by the Duval County School Board obtained by WJXT.

The 16- and 17-year-old students said it wasn't until they found out that French had a sexual relationship with both of them that they confronted his wife ‐ even supplying her pictures as evidence of the trysts, according to the report.

French was locked away
Book 'im, Mahmoud!
on two counts of unlawful sexual activity in September. Police said both girls told

Sherlocks

they had consensual sex with French while he taught at the school between 2015 and 2017.

The former students told police that French confessed his love to them, and even planned a getaway to Colorado or Alaska with one of the teens, although she realized that it was likely little more than a far-fetched fantasy. One of the teens even scuttled her plans to go to college in hopes that French would leave his wife to be with her, according to the report.

But both girls are now refusing to press charges, complicating matters for

Sherlocks

.

"The number one reason we will see is that they don't want to bring any more attention to themselves or to their families," attorney Gene Nichols, who is not affiliated with the case, told WJXT. "They're victims of crimes, and it's a difficult being a victim of a crime."


Posted by: Fred || 11/02/2018 00:00 || Comments || Link || E-Mail|| [336063 views] Top|| File under:
Accused synagogue shooter grins in court, demands a trial by jury
[NYPOST] Smiling Pittsburgh synagogue mass murderer Robert Bowers demanded a trial by jury during his brief court appearance Thursday morning.

Prosecutors said a trial would last for three to four weeks ‐ longer if US Attorney General Jeff Sessions puts the death penalty

on the table as prosecutors in Pittsburgh have requested.

Bowers grinned at one point as he was walked into the proceeding shackled at the wrists and feet and wearing red, short-sleeved scrubs with a bandaged left bicep.

He was injured in a shootout with cops and released from the hospital on Monday.

He faces 44 felony counts on murder, hate crimes and weapons charges for shooting up a Pittsburgh synagogue on Saturday, killing 11 people and injuring six more.

Bowers said little except to acknowledge to Magistrate Judge Robert Mitchell that he had read the indictment against him and that he understood possible sentences included execution or life in prison.

Pittsburgh synagogue shooter's mother 'hurting for Jewish community'

[IsraelTimes] Woman identified as Barbara and her partner are 'really saddened' by Robert Bower's alleged actions, Pastor Mark Schollaert of First Baptist Church in Monongahela, Pennsylvania, says. 'They love the Jewish people.'
Posted by: Fred || 11/02/2018 00:00 || Comments || Link || E-Mail|| [336074 views] Top|| File under:
10th patient dies at pediatric facility in viral outbreak
TRENTON, N.J. (AP) ‐ A 10th person died amid a viral outbreak at a pediatric care center while a different strain of the virus was found at another facility in the state, New Jersey health officials said Thursday.

The state Health Department confirmed in a statement the "medically fragile child" at the Wanaque Center for Nursing and Rehabilitation had the adenovirus infection.

There have been 28 cases associated with the respiratory virus at the center, where the affected children had severely compromised immune systems. One death was a young adult.

"The loss of these young lives is heartbreaking, and our thoughts are with the families who are affected," Health Commissioner Dr. Shereef Elnahal said in a statement.

The state also said there are four confirmed adenovirus cases among pediatric patients at Voorhees Pediatric Facility, near Philadelphia, but preliminary tests have ruled out it's the same strain affecting Wanaque.
Posted by: Besoeker || 11/02/2018 05:32 || Comments || Link || E-Mail|| [336071 views] Top|| File under:
-Land of the Free
List of Military units deploying to the Southern Border.
[MilitaryTimes] Fort Bragg, North Carolina

Headquarters & Headquarters Command, 3rd Expeditionary Sustainment Command
2nd Assault Helicopter Battalion, 82nd Airborne Division
Headquarters & Headquarters Company, 16th Military Police Brigade
51st Medical Company, 28th Combat Support Hospital
172nd Preventive Medicine
264th Combat Sustainment Support Battalion
329th Movement Control Team
403rd Inland Cargo Transfer Company
Headquarters & Headquarters Detachment, 503rd Military Police Battalion
Fort Carson, Colorado
Headquarters & Headquarters Company, 4th Sustainment Brigade, 4th Infantry Division
Headquarters & Headquarters Company, 68th Combat Sustainment Support Battalion, 4th Sustainment Brigade, 4th Infantry Division

Peterson Air Force, Colorado
Joint Enabling Capability Team and Aviation Planner from U.S. Northern Command
Scott Air Force Base, Illinois
Joint Public Support Element – Public Affairs
Fort Meade, Maryland
55th Signal Company (Combat Camera)
Fort Stewart and Hunter Army Airfield, Georgia
3rd Combat Aviation Brigade Headquarters, 3rd Infantry Division
90th Human Resources Company, 3rd Special Troops Battalion, 3rd Sustainment Brigade
Joint Base San Antonio-Fort Sam Houston, Texas
Defense Logistics Agency Contingency Contracting Team
4th Expeditionary Sustainment Command Assessment Team
Headquarters and Headquarters Company, 505th Military Intelligence Brigade
Joint Base Lewis-McChord, Washington
5th Mobile Public Affairs Detachment, I Corps
87th Engineer Sapper Company, 555th Engineer Brigade
Joint Base Charleston, South Carolina
1st Combat Camera Squadron
Fort Bliss, Texas
24th Press Camp Headquarters, 1st Armored Division
Fort Hood, Texas
89th Military Police Brigade, III CorpsHeadquarters, 62nd Engineer Battalion, 36th Engineer Brigade
937th Engineer Sapper Company, 8th Engineer Battalion, 36th Engineer Brigade
104th Engineer Construction, 62nd Engineer Battalion, 36th Engineer Brigade
289th Quartermaster Company, 553rd Combat Sustainment Support Battalion, 1st Cavalry Division Sustainment Brigade

Fort Knox, Kentucky
Headquarters & Headquarters Detachment, 19th Engineer Battalion, 20th Engineer Brigade15th Engineer Company (Horizontal), 19th Engineer Battalion
541st Engineer Sapper Company, 19th Engineer Battalion

Fort Campbell, Kentucky
887th Engineer Support Company, 101st Airborne Division Sustainment Brigade
372nd Inland Cargo Transfer Company, 129th Combat Sustainment Support Battalion, 101st Airborne Division Sustainment Brigade
74th Transportation Company, 129th Combat Sustainment Support Battalion, 101st Airborne Division Sustainment Brigade

Fort Riley, Kansas
Headquarters and Headquarters Detachment, 97th Military Police Battalion, 1st Infantry Division
977th Military Police Company Combat Support
287th Military Police Company Combat Support
41st Engineer Company (Clearance), 4th Engineer Battalion, 36th Engineer Brigade
Posted by: 3dc || 11/02/2018 00:00 || Comments || Link || E-Mail|| [336073 views] Top|| File under:
Afghanistan
Woman arrested in Takhar province on alleged murder of her young sons
[Khaama (Afghanistan)] A woman has been tossed in the clink
Drop the gat, Rocky, or you're a dead 'un!
on charges of murdering her two young sons in northeastern Takhar province of Afghanistan.

The local security officials confirmed that a woman has been arrested by the police forces, allegedly for murdering her two young sons with knife.

The officials further added that the detained woman has been identified as Iqbal Bebi who is in her 40s.

According to the officials, the incident took place late on Wednesday night in the vicinity of Rustaq district of Takhar.

The victims were believed to be around 4 and 8 year old and were reportedly murdered following a verbal clash having links with the domestic violence.

Provincial Security Chief Nezamuddin Ghori confirmed that the two young boys were murdered by their mother after a verbal clash with her relatives.

Ghori further added that the woman is in police custody and an investigation is underway regarding the incident.


Posted by: Fred || 11/02/2018 00:00 || Comments || Link || E-Mail|| [336063 views] Top|| File under:
Britain
Prince Charles has his shoelaces ironed every morning
[PAGESIX] Being first in line for the British throne may have gone to Prince Charles' head.

The Prince of Wales, 69, has reportedly earned a special nickname among the staff at Clarence House: The Pampered Prince. That's because, according to Amazon Prime's new documentary "Serving the Royals: Inside the Firm," Charles needs help doing just about everything.

"His pajamas are pressed every morning, his shoelaces are pressed flat with an iron, the bath plug has to be in a certain position and the water temperature has to be just tepid," Princess Diana's former butler, Paul Burrell, revealed in the documentary, per Yahoo.

Burrell even said that Charles "has his valets squeeze one inch of toothpaste onto his toothbrush every morning."

The butler's duties reportedly extend to fetching items just a few feet away from the prince. "On one occasion, he rang me from his library and he said, 'Oh Paul, a letter from the Queen seems to have fallen into my wastepaper bin. Would you pick it out?'" Burrell claimed.

This isn't the first time that Prince Charles' odd behavior has made headlines. A recently published book by Tom Bowers, "Rebel Prince, The Power, Passion And Defiance Of Prince Charles," includes interviews with more than 120 people who share outlandish stories about working for the royals.


Posted by: Fred || 11/02/2018 00:00 || Comments || Link || E-Mail|| [336070 views] Top|| File under:
Caribbean-Latin America
Trump slaps 'tough' sanctions on Venezuela, targets gold sector: Bolton
[PULSE.NG] The White House imposed "tough" new sanctions against Venezuela on Thursday, denouncing Caracas as being part of a "troika of tyranny" that includes Cuba and Nicaragua.

National Security Advisor John Bolton told an audience at Miami Dade College that the sanctions would particularly target Venezuela's gold sector, which "has been used as a bastion to finance illicit activities, to fill its coffers and to support criminal groups."

Bolton, a longtime foreign policy hawk, said the elections of far-right Jair Bolsonaro in Brazil and conservative Ivan Duque in Colombia were "positive signs for the future of the region" that demonstrate a regional commitment to free markets and "accountable governance."

"The troika of tyranny in this hemisphere will not endure forever," Bolton said in prepared remarks, referring to Cuba, Venezuela and Nicaragua.

"Like all oppressive regimes and ideologies, it too will meet its demise."

The new sanctions against Venezuela came in the form of an executive order signed by President Donald Trump


...New York real estate developer, described by Dems as illiterate, racist, misogynistic, and what ever other unpleasant descriptions they can think of, elected by the rest of us as 45th President of the United States...


The sanctions on Venezuela's gold take aim at an important revenue source for the regime of President Nicolas Maduro, which relies on "corrupt or deceptive" transactions, Bolton said.

He also announced the State Department has added new sanctions on more than two dozen entities owned or controlled by the Cuban military and intelligence services.

Bolton's "troika of tyranny" label is reminiscent of George W. Bush calling Iran, Iraq and
North Korea an "axis of evil" in 2002.

In the months after, Bolton, who at the time was undersecretary of state, named other countries including Cuba as being worthy of the list.

The leaders of Venezuela and Nicaragua are "desperate" autocrats who had joined Cuban counterparts in the "same oppressive behavior of unjust imprisonment, torture and murder," Bolton said.


Posted by: Fred || 11/02/2018 00:00 || Comments || Link || E-Mail|| [336064 views] Top|| File under: Commies
Economy
Amazon opens its second '4-star' store in Colorado
[engadget] Amazon isn't wasting too much time in expanding its 4-star brick-and-mortar concept, as it opened a second location in Lone Tree, near Denver, Colorado on Thursday. It follows the first store, which launched in Manhattan in September, and the company will soon open another in Berkeley, California.

The store sells products that Amazon users have rated four stars or higher, ranging from electronics and kitchen goods to homeware and toys. Prime members can claim discounts on some items. The range also includes best-selling products from Amazon, along with trending new items.

The 4-star stores are still in their early stages, though it makes sense that Amazon would want to open up more in time for the holiday season. The company's physical retail footprint is expanding. It also has around 20 bookstores and six cashier-less Amazon Go stores, along with some pop-up kiosks, AmazonFresh Pickup locations and, of course, its 460 Whole Foods grocery stores.
Posted by: Besoeker || 11/02/2018 00:00 || Comments || Link || E-Mail|| [336063 views] Top|| File under:
Home Front: Politix
Mike Pence Rallies Ohio's Amish Community to Tip Balance for Republicans
[PJ] Vice President Mike Pence traveled to Ohio on Wednesday to support Ohio's Republican candidates, making a stop in Mansfield to campaign for gubernatorial candidate Mike DeWine, Senate candidate Jim Renacci, and Congressmen Bob Gibbs and Troy Balderson. Along the way, the vice president carved out time to meet with the Amish community, many of whom attended the rally in Mansfield.

Renacci, who is currently a member of the U.S. House, told PJM that his team has been working with the Amish community for several years and he, along with Bikers for Trump leader Chris Cox, arranged for a meet and greet with the vice president.

The Amish aren't typically a sought-after voting bloc. After all, many have religious objections to voting and contacting them by phone is nearly impossible. However, some believe that the Amish may have helped to nudge George W. Bush over the finish line in the 2004 election. Bush's socially conservative platform resonated with the Amish and he devoted significant time and resources to those communities.
Posted by: Besoeker || 11/02/2018 02:16 || Comments || Link || E-Mail|| [336068 views] Top|| File under:
Senator Inhofe Rolls Out Plan to Pay for Mexican Border Wall
[Free Beacon] Senator Jim Inhofe (R., Okla.) announced Thursday a proposal to fully fund a border wall along the southwestern border, offsetting the cost by reducing illegal immigrants' access to federal welfare.

Skipping down to the 'how.'

Specifically, the WALL Act would require a work-authorized social security number in order to claim refundable tax credits (e.g., the EITC or Child Tax Credit)‐under the status quo, only a child needs a valid SSN, not his or her parent, to collect the CTC. The bill would also require applicants for federal welfare programs‐TANF, SNAP, etc.‐to actually verify their citizenship using E-Verify, rather than simply "declare" that they are a citizen.


Alright, so I'll ask the pregnant question. Why aren't these measures already in place ?
Posted by: Besoeker || 11/02/2018 00:00 || Comments || Link || E-Mail|| [336064 views] Top|| File under:
Rapper Akon aka Aliaume Damala Badara Akon Thiam 'Very Seriously' Considering Challenging Trump in 2020
He's adorable. This is like that professional wrestler who who was governor for Montana for a bit.
[Breitbart] Rapper and R&B star Akon claimed in a recent interview that he is "very seriously" considering mounting a presidential bid in 2020.


The shorter list may be the Dems who do NOT wish to become president.


"I've been thinking about running for 2020 very seriously," Akon told Newsweek. "But I didn't want to just do it because I feel like I want to continue doing what I'm doing and hope that builds me enough momentum [for people] to say, 'You know what, if you run we'll support you.'"

Akon, whose real name is Aliaune Damala Badara Thiam, was born in St. Louis, Missouri and spent much of his childhood in Senegal. The 45-year-old entrepreneur, who is developing plans for a futuristic cryptocurrency-run city in West Africa, suggested President Donald Trump's immigration policies have help nudged him toward launching a White House run.

"I feel a lot more unsafe. I feel unempowered. Honestly, I feel it's gonna be a fight," the singer said of a possible bid. "I feel like I should be always prepared for the unexpected. I feel very uncomfortable. And I feel a lot of Americans do; even some white Americans feel that way because they're watching backlash of his decisions. It's not what's happening now, because it's clear it's creating a whole bunch of divide today."

"But I think tomorrow that impact is going to be so much more devastating," he added.

Akon previously raised the prospect of taking on President Trump, saying in a June interview with Variety that the administration has left him "personally disappointed"

"There's no compassion, no love for the everyday person outside of his base, and even the base, I don't think they're happy with what's happening," Akon told the entertainment news outlet. "At first, I used to always tell myself that I would never do it. But now I'm starting to realize through experience that the only way to make change is to be in it."
Posted by: Besoeker || 11/02/2018 00:00 || Comments || Link || E-Mail|| [336063 views] Top|| File under:
Kavanaugh turns down nearly $600G cash raised online
[FoxNews] After confirmation fight, Kavanaugh declines cash raised for his defense.


Class act. So much for baseball ticket dept.


Supreme Court Justice Brett Kavanaugh has reportedly turned down nearly $600,000 that had been raised in his name after sexual misconduct allegations were leveled against him during his confirmation process.

A GoFundMe page through which the funds were raised had a message saying Kavanaugh would not accept the money in order to avoid judicial ethics violations, the Washington Examiner reported.

"I've spoken to a former clerk for Judge Kavanaugh who told me that Kavanaugh's supporters loved the outpouring of support from this GoFundMe," said conservative blogger John Hawkins, who launched the page Sept. 24. "Judicial ethics rules caution judges against permitting the use of the prestige of judicial office for fund-raising purposes. Justice Kavanaugh will not accept any proceeds from the campaign, nor will he direct that any proceeds from the campaign be provided to any third party."

Instead, Hawkins said he will donate the money to the Archdiocese of Washington, which operates the Catholic Youth Organization where Kavanaugh used to coach a girls' basketball team.

The page is no longer accepting donations.
Posted by: Woodrow || 11/02/2018 00:00 || Comments || Link || E-Mail|| [336063 views] Top|| File under: DFLP
India-Pakistan
India inaugurates world's tallest statue
[DAWN] India inaugurated the world's tallest statue on Wednesday with fireworks, folk dances and floral tributes, deploying tight security amid an outcry by local groups over the soaring cost of the 182-metre (600-feet) sculpture of an independence hero.

Prime Minister Narendra Modi officially opened the statue of Sardar Vallabhbhai Patel describing the completion of his pet project as "a day that will be remembered in the history of India".

Air force jets flew over the giant figure and clouds of rose petals were dropped from helicopters onto its head as Modi bent in front of the statue on the ground.

Modi hailed Sardar Patel's "strategic thinking" in bringing together the disparate country after independence in 1947 and described the Statue of Unity as "a symbol of our engineering and technical prowess".

More than 5,000 armed police guarded the huge site in a remote corner of Gujarat


...where rioting seems to be a traditional passtime...


state, with Anand Mazgaonkar, a community group leader in Narmada district, accusing plain clothes officers of detaining 12 people late Tuesday. Police denied the claims.

But the authorities took no chances in case community groups staged protests to condemn the decision to spend 29.9 billion rupees ($400 million) ‐ much of it public funds ‐ to build the statue over a nearly four-year period.

Hundreds of Chinese have been among the 3,500 workers involved in its construction.

The Gujarat government said the 185 families moved to make way for the statue had been compensated and given 1,200 acres of land.

More than 80 per cent of the local population are from tribal groups with special protected status.

In the largely tribal town of Dediapada, roughly 60 kilometres from the statue, villagers shuttered shops and closed the main market for the day in protest.

Sardar Patel was a deputy prime minister in India's first post-independence government. He became known as "the Iron Man" by convincing feuding states ‐ sometimes with a threat of force ‐ to join the new united country.


Posted by: Fred || 11/02/2018 00:00 || Comments || Link || E-Mail|| [336065 views] Top|| File under:
X-ray of minor domestic worker 'tortured' by employers confirms fractured ribs
[DAWN] RAW


... India's Research and Analysis Wing, Pakistain's equivalent of the Boogie Man...


ALPINDI: Though an initial medical exam of a minor domestic worker who was allegedly tortured by an army officer and her husband had confirmed she had been tortured, an X-ray has now revealed that she also has two fractured ribs.

No injuries were found on her skull and bones in the shoulder and left arm.

Kinza Shabir, an 11-year-old domestic worker was allegedly tortured by her employers, a private doctor and his wife, who is associated with the army, has been kept in the Child Protection Bureau since was brought back to Rawalpindi from her native Faisalabad


...formerly known as Lyallpur, the third largest metropolis in Pakistain, the second largest in Punjab after Lahore. It is named after some Arab because the Paks didn't have anybody notable of their own to name it after...


after the torture case came to light.

Army authorities had sought the case record of the young maid from the police and asked the Child Protection Bureau for an interview with the child.

However,


it was a brave man who first ate an oyster...


the concerned bureau official had asked the army authorities to seek court orders for interviewing the minor as she was in their protective custody.

On the other hand, the private doctor, who is one of the suspects, was on interim bail and was included in the police's investigation on Sunday. He has to appear before the court of an additional session judge on Nov 2 for confirming his bail.

His wife, who is associated with the army, has been nominated as the prime accused in the FIR registered with the Airport police on the complaint of a Child Protection Bureau officer. Her case has been sent to the army authorities for further proceeding as they have their own system for taking legal action.


Posted by: Fred || 11/02/2018 00:00 || Comments || Link || E-Mail|| [336063 views] Top|| File under:
Two more polio cases discovered in Bajaur
[DAWN] Two polio

...Poliomyelitis is a disease caused by infection with the poliovirus. Between 1840 and the 1950s, polio was a worldwide epidemic. Since the development of polio vaccines the disease has been largely wiped out in the civilized world. However, since the vaccine is known to make Moslem pee-pees shrink and renders females sterile, bookish, and unsubmissive it is not widely used by the turban and automatic weapons set...


cases have been found in Khyber-Pakhtunkhwa's Bajaur area, the Emergency Operation Centre (EOC) for polio in the tribal districts confirmed on Thursday.

They said that laboratory reports of children's stool samples confirmed they had polio, adding that neither child exhibited visible indicators of polio at the time of stool collection.

According to the Health Department, the virus was confirmed in a five-year-old girl from Kut Kot Union Council and a seven-year-old boy from Largatkolay area. The department said that the girl had been administered the anti-polio vaccine seven times.

Babar Bin Atta, the prime minister's focal person for polio eradication, said that they would soon meet with the KP Governor Shah Farman to devise a strategy and take special measures for prevention of the disease.

According to Health Department officials, a three-day immunisation campaign will begin in the tribal districts on Nov 12. The campaign seeks to immunise over 300,000 children.

Five cases of polio have been discovered in KP, according to Health Department officials. Two more polio cases were confirmed in Bloody Karachi


...formerly the capital of Pakistain, now merely its most important port and financial center. It is among the largest cities in the world, with a population of 18 million, most of whom hate each other and many of whom are armed and dangerous...


last month, while three others were reported in Balochistan


...the Pak province bordering Kandahar and Uruzgun provinces in Afghanistan and Sistan Baluchistan in Iran. Its native Baloch propulation is being displaced by Pashtuns and Punjabis and they aren't happy about it...


's Dukki district earlier this year.


Posted by: Fred || 11/02/2018 00:00 || Comments || Link || E-Mail|| [336063 views] Top|| File under: Govt of Pakistan
Home Front: Culture Wars
Google Employees Walk Out to Protest Misconduct
You can guess what kind of misconduct by the fact I can't put it in the title, or this comment.


Google employees around the world walked out of their offices on Thursday to protest how the technology company handles sexual misconduct allegations.

Hundreds of workers walked off the job at offices from Tokyo to Singapore, Zurich to London, New York to San Francisco.

The worldwide demonstrations come one week after a New York Times investigation revealed that Google in recent years has handed multimillion-dollar exit packages to male executives accused of sexual misconduct, while keeping quiet about the allegations.
Posted by: Bobby || 11/02/2018 09:20 || Comments || Link || E-Mail|| [336072 views] Top|| File under:
Gun Range Owner Makes Offer to Any Rabbis Wanting Extra Protection for Their Congregations
[The Western Journal] Following the mass shooting at the Tree of Life synagogue in Pittsburgh, Pennsylvania, a Colorado Springs area gun range owner is offering to help arm rabbis, according to KRDO-TV.

The businessman is willing to give a free AR-15 and 100 rounds of ammunition to any local rabbi who wants one.

The offer was made by Mel Bernstein, who is Jewish himself and the owner of Dragonman's, which is a gun range, military museum paintball center, and weapon retailer outside Colorado Springs.

The value of the gifts that Bernstein hopes to give the local religious leaders is an estimated $650 each, and the store was clear that each rabbi would still have to pass a background check in order to take possession of the weapon.

KOAA reported that Bernstein would also offer training to go along with the rabbis' newly acquired firearms.


KOAA reports that some rabbis are very interested in the offers, others not so much. And also:

We also spoke to another woman who attends services at various synagogues. She asked to remain anonymous. She said the offer of the free AR-15 was nice, but the weapon is too big. She didn't have a problem with a rabbi having a handgun. She said that many of the people who attend with her are actually already carrying weapons and that they do so discreetly.


God helps those who help themselves. Here we see the spirit of the Maccabees made manifest.


Tree of Life rabbi says he was 'pleasantly surprised' by Trump's personal side

[IsraelTimes] Jeffrey Myers saw the president in a way he doesn't think 'America has ever seen' during visit after Pittsburgh synagogue shooting.


Posted by: Besoeker || 11/02/2018 00:00 || Comments || Link || E-Mail|| [336067 views] Top|| File under:
Government
POTUS taps State Department spokeswoman and former Fox News anchor Heather Nauert to succeed Nikki Haley as UN ambassador
[MAIL] President Donald Trump has offered State Department spokeswoman Heather Nauert the job of U.S. ambassador to the United Nations, an administration official told DailyMail.com on Thursday.

Fox News Channel and ABC News reeporters first broke the news. It's unclear whether Nauert has accepted the role, which would thrust her onto the world stage in place of outgoing ambassador Nikki Haley ‐ a Trump favorite.

Nauert took over State Department spokeswoman duties in April 2017 after years at ABC News and a stint as an anchor at Fox News.
Posted by: Besoeker || 11/02/2018 00:00 || Comments || Link || E-Mail|| [336063 views] Top|| File under:
Who's in the News
38
[untagged]
8
Govt of Pakistan
3
Hezbollah
3
Taliban
1
DFLP
1
Govt of Iran
1
Govt of Saudi Arabia
1
Hamas
1
Houthis
1
MEND
1
Moslem Colonists
1
PLO
1
Sublime Porte
1
Tehreek-i-Labbaik Pakistan
1
Ansar Bayt al-Maqdis (IS)
1
Boko Haram (ISIS)
1
Commies
Bookmark
E-Mail Me
The Classics
The O Club
Rantburg Store
The Bloids
The Never-ending Story
Thugburg
Gulf War I
The Way We Were
Bio
Merry-Go-Blog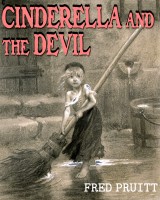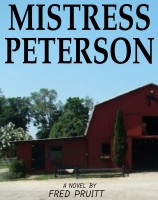 On Sale now!


A multi-volume chronology and reference guide set detailing three years of the Mexican Drug War between 2010 and 2012.

Rantburg.com and borderlandbeat.com correspondent and author Chris Covert presents his first non-fiction work detailing the drug and gang related violence in Mexico.

Chris gives us Mexican press dispatches of drug and gang war violence over three years, presented in a multi volume set intended to chronicle the death, violence and mayhem which has dominated Mexico for six years.
Click here for more information


Meet the Mods
In no particular order...


Steve White
Seafarious
tu3031
badanov
sherry
ryuge
GolfBravoUSMC
Bright Pebbles
trailing wife
Gloria
Fred
Besoeker
Glenmore
Frank G
3dc
Skidmark



Better than the average link...



Rantburg was assembled from recycled algorithms in the United States of America. No trees were destroyed in the production of this weblog. We did hurt some, though. Sorry.
3.231.217.107

Help keep the Burg running! Paypal: