-Lurid Crime Tales-
How US authorities tracked down the North Korean hacker behind WannaCry
[Zednet] US authorities put together four years worth of malware samples, domain names, email and social media accounts to track down one of the Lazarus Group hackers.

On September 6, the US Department of Justice formally charged a North Korean programmer for some of the biggest cyber-attacks in recent years.

According to a 179-page DOJ indictment, the US believes that Park Jin Hyok, a 34-year-old North Korean, is one of the many individuals behind a long string of malware attacks and intrusions, such as:

- The WannaCry ransomware outbreak of 2017;
- Attempts of hacking US defense contractor Lockheed Martin in 2016;
- The 2016 Bangladesh Central Bank cyber-heist;
- The breach at Sony Pictures Entertainment in 2014;
- Breaches at US movie theatre chains AMC Theatres and Mammoth Screen in 2014;
- A long string of hacks of South Korean news media organizations, banks, and military entities across several years, and;
- Hacks of banks all over the world from 2015 through 2018.
Also: Free, easy to use, and available to anyone: The powerful malware hiding in plain sight on the open web

The DOJ says Park was an active member of a government-sponsored hacking team known in the private cyber-security sector as the Lazarus Group.

But in reality, officials say, he was also a government employee working for a government-owned company named Chosun Expo Joint Venture (Chosun Expo hereinafter).

Investigators say that Chosun Expo was founded as a joint venture between the South and North Korean governments, and was meant to be an e-commerce and lottery website.

South Korean officials pulled out of the deal, but the North Korean government continued to manage the company through various individuals, branching out in different online services, such as online gaming and gambling. The company had offices in North Korea and China, and Park was sent to work for many years in the company's Chinese office in the city of Dalian.

There, investigators said he worked under titles of "developer" and "online game developer," listing the ability to code in Java, JSP, PHP, Flash, but also Visual C++, the language in which most Lazarus Group malware was written in.



Link to Federal Indictment found here.
Posted by: Besoeker || 09/07/2018 13:32 || Comments || Link || E-Mail|| [203 views] Top|| File under: Commies
Gunman in Cincinnati bank shooting that killed 3 identified as 29-year-old Ohio resident
[ABC] Authorities have identified the gunman who allegedly killed three people and wounded two others at a bank in downtown Cincinnati as a 29-year-old Ohio resident.

Omar Perez, 29, acted alone when he opened fire at the headquarters for the Fifth Third Bank near the Fountain Square, Cincinnati Police Chief Eliot Isaac said in a press conference Thursday afternoon.

Officers responded to a 911 call around 9:10 a.m. local time about an "active shooter" at the bank, Isaac said.

Perez. of Northbend, Ohio, is not a former or current employee of the bank, Isaac said. It is unclear how he got to Fountain Square, but he entered multiple businesses before going to the bank, according to the police chief.

The suspect had opened fire in the building's loading dock before continuing into the lobby area and firing more shots, Isaac told reporters at a press conference Thursday morning.



Update at 8:30 a.m. EDT from Cincinnati.com:

Cincinnati shooting: Omar Santa Perez had a history of employment troubles

Police said they believe Santa Perez has been in Cincinnati since at least 2015.

Santa Perez's family was shocked at his actions. A former colleague remembers a quiet worker who never showed anger. His neighbors saw a man that was becoming increasingly bitter after struggling to keep a job.

Santa Perez is a U.S. citizen born in San Juan, Puerto Rico, family members said.

Yudy Martinez Perez broke down crying on the kitchen floor of her Forest Park home Thursday afternoon when she learned that her nephew was the shooter who took three lives at the Fifth Third Center.

Santa Perez, 29, used to live in the basement of his aunt's house. Martinez said she was his godmother; her sister is Santa Perez's mother.

Social media indicates he may have attended Cincinnati State Technical and Community College, but school officials could not be reached to confirm this.

Records show he lived all over the country. There's a trail of activity in South Carolina, Florida and Ohio. He most recently lived in North Bend locally.


North Bend is a suburb of Cincinnati.

Santa Perez's aunt said her nephew held various jobs and was currently working, though his aunt and her family did not know where.

"He was very quiet," said Martinez, who speaks only limited English. "I do not know why. I do not know why."

His record is a smattering of low-level offenses: entering or refusing to leave the premises in Greenville, South Carolina; marijuana possession in Palm Beach, Florida; traffic offenses in Lake Worth, Florida; traffic offenses in Deerfield Beach, Florida; disorderly conduct in Coconut Creek, Florida. He also has a traffic violation in Cincinnati in 2015 for driving with an expired license plate.

In North Bend, police searched an apartment complex where Santa Perez reportedly lived.

Santa Perez also has hopped from job to job. Records show he's been let go from companies at least twice.

Santa Perez filed a lawsuit in 2017 against CNBC Universal Media LLC and TD Ameritrade Holding Corp., alleging that the companies uncovered his identity and published private details about his life after extensive investigation of his personal devices.

On June 25, 2018, Federal Magistrate Karen Litkovitz in her recommendation to dismiss the case wrote that Santa Perez's allegations were "rambling, difficult to decipher and borders on delusional."

Several residents here gave similar accounts of their interactions with Santa Perez, describing an increasingly bitter and reclusive man.

He moved in about six months ago, according to Steve Conner, but never returned Conner's pleasantries.

Conner often saw Perez "walking down the street, looking pissed off at everybody."

Christina Fischer, another resident at the apartment building, said Perez rarely talked to anyone.

"He kind of would hide when you'd come up the stairs," Fischer said. "He didn't want anybody near him."

Multiple residents said Perez's green Subaru had broken down months ago, and he'd occasionally make a three-mile trek on foot into the nearby village of Addyston, where there's a bus stop into Cincinnati.
Posted by: Besoeker || 09/07/2018 07:38 || Comments || Link || E-Mail|| [218 views] Top|| File under:
Charlottesville Jury Fines Man $1 for Punching White Nationalist
[Rolling Stone] Jeffrey Winder was found guilty of misdemeanor assault in February for punching white-nationalist organizer Jason Kessler in August 2017. On Tuesday, a jury ruled that his punishment will be a whopping $1 fine.

Kessler attempted to hold a press conference in Charlottesville, Virginia, the day after Heather Heyer was killed by a white supremacist who drove his car into a group of people protesting the white nationalist rally organized by Kessler's "Unite the Right" group. Winder was among the protesters who showed up to stop Kessler from making a statement, punching him in the back of the head as others booed and shouted over him.

Winder faced a maximum possible sentence of a year in jail and a $2,500 fine for the punch, which was caught on tape by the local NBC affiliate. He appealed his misdemeanor assault conviction, and while the jury upheld the guilty verdict, they determined that he should serve no jail time and should only be fined $1, sending a clear message that Winder was justified in lashing out at Kessler.

Winder's attorney, James Abrenio, argued that Kessler brought the punch on himself by holding a press conference while the city was reeling from the so-recent death of Heyer, arguing that he was "going out of his way" to "profit off tragedy"
Posted by: Besoeker || 09/07/2018 07:04 || Comments || Link || E-Mail|| [332 views] Top|| File under:
CBP Air and Marine Operations P-3 Aircrews Detect Drug Runners with 2880 Pounds of Cocaine Off the Coast of Mexico
[US Customs] JACKSONVILLE, Fla. ‐ U.S. Customs and Border Protection (CBP) Air and Marine Operations (AMO) aircrews with interagency partners detected a vessel loaded down with over 2,880 pounds of cocaine‐a combined street value of $37.5 million‐in international waters off the coast of Acapulco, Mexico.

CBP Air and Marine Operations P-3 aircrews based at the National Air Security Operations Center ‐ Jacksonville use sophisticated maritime surveillance equipment throughout the year to detect drug-smuggling ventures as part of international operations with Joint Interagency Task Force-South (JIATF-South). JIATF-South targets illicit smuggling operations in coastal waters off the Central American isthmus.
Posted by: Besoeker || 09/07/2018 00:00 || Comments || Link || E-Mail|| [250 views] Top|| File under: Narcos
-Obits-
Burt Reynolds, Hollywood film star, dies aged 82
[Guardian] Burt Reynolds, the star of Deliverance, The Longest Yard and Boogie Nights, has died aged 82. His manager, Erik Kritzer, confirmed the news on Thursday that Reynolds had died that morning at Jupiter medical center in Florida. The star had undergone a quintuple heart bypass in February 2010 but had been working until recently; he was filming Quentin Tarantino's movie about the Charles Manson murders, Once Upon A Time in Hollywood.

Reynolds, who famously turned down the roles of James Bond and Han Solo, nevertheless forged a film career that marked him out as a singular talent.

A Michigan native transplanted to Florida, he was an American football player in his youth, but switched to acting after a knee injury was aggravated by a car accident. Discouraged, Reynolds started part-time lessons at Palm Beach Junior College, where his acting talent was spotted by Watson B Duncan III, an English teacher who liked the way he read Shakespeare. Reynolds would later say that Duncan was the most important influence on his life.
Posted by: Besoeker || 09/07/2018 00:00 || Comments || Link || E-Mail|| [364 views] Top|| File under:
-Short Attention Span Theater-
Burglary suspect nabbed after getaway vehicle gets stuck in large manure pile
[FoxNews] A bungling burglar in Minnesota was nabbed after his pickup got stuck in a large pile of foul-smelling manure during the getaway.

Matthew Bloomquist, 29, of Hawick, Minn., was found standing on the side of the road, smoking a cigarette, covered in manure from his waist to his feet when deputies arrived to investigate Wednesday morning, according to Stearns County Sheriff Don Gudmundson.

"He was wearing jean shorts over long underwear and no shoes, which the deputies assumed were somewhere in the manure pile," Gudmundson said Friday in an incident report titled, "Something doesn't smell right."

"The trip to the jail was made with the windows open," Gudmundson said, adding that the patrol vehicle still reeked as of Thursday.
Posted by: Woodrow || 09/07/2018 00:00 || Comments || Link || E-Mail|| [145 views] Top|| File under:
Britain
Novichok dose 'could have killed 4K': Security officials reveal Russian assassins' perfume bottle had enough nerve agent to cause 'significant loss of life'
[MAIL] The perfume bottle full of Novichok used to target Sergei and Yulia Skripal contained enough of the nerve agent to kill 4,000 people, it was claimed today.

A security official said the two Russian agents accused of carrying out the Salisbury attack had brought enough Novichok to cause 'significant loss of life'.

The UK's envoy to the UN yesterday accused Moscow of 'playing dice' with British lives after the finger was pointed at Vladimir Putin and the GRU.

The attack left the Skripals critically ill and led to the death of British mother Dawn Sturgess, but the nerve agent could have cost thousands more lives, The Times reported.

And security sources have also claimed the police and secret service are probing whether the novichok hidden in a high-tech perfume bottle entered Britain in a diplomatic bag then smuggled into the Russian embassy in London.
Posted by: Besoeker || 09/07/2018 07:21 || Comments || Link || E-Mail|| [270 views] Top|| File under:
Economy
Pres. Trump's Tight Labor Market Wins U.S. Construction Workers Higher Wages
[Breitbart] American construction workers are seeing their wages rise in the blue collar industry as President Trump's "Buy American, Hire American" tightened labor market forces business to find and employ disenfranchised U.S. workers, rather than importing foreign workers.

A recent report by the Miami Herald chronicled the rise in wages and business having to adapt to an economy with a tight labor market as immigration enforcement has been increased and unemployment has hit record lows.

As admitted in the Miami Herald by industry insiders, the tight labor market has secured jobs for Americans willing to do the blue collar work and won them higher wages in the process.

Posted by: Besoeker || 09/07/2018 03:16 || Comments || Link || E-Mail|| [194 views] Top|| File under:
Science & Technology
Wired Icelanders seek to keep remote peninsula digital-free
[AP via SF Chronicle] HORNSTRANDIR, Iceland ‐ The passenger boat arrives at the bottom of Veidileysufjordur, a short inlet with a long name, to drop off backpackers for a multi-day trek. A weather-beaten group that's completed the trip waits to board, eager to get back to a part of Iceland where they can reconnect with the world via Wi-Fi.

By boat, that will take about a half-hour. No roads lead to the Nordic country's northernmost peninsula, a rugged glacial horn that reaches for the Arctic Circle. Making a phone call requires walking up a mountain for a cell signal so weak, clouds seem capable of blocking it.

But internet service soon could be reaching the Hornstrandir Nature Reserve, one of the last digital-free frontiers in what might be the world's most-wired nation. The possibility has most hikers, park rangers and summer residents worried that email, news and social media will destroy a way of life that depends on the absence of all three.

"We see a growing appreciation for the lack of online connection," Environment Agency of Iceland ranger Vesteinn Runarsson, who patrols the peninsula's southern end on his own. "Looking to the future, we want to keep Hornstrandir special in that way."

The area has long resisted cell towers, but commercial initiatives could take the decision out of Icelanders' hands and push Hornstrandir across the digital divide.
Posted by: Besoeker || 09/07/2018 02:45 || Comments || Link || E-Mail|| [296 views] Top|| File under:
Ohio State employs 88 diversity-related staffers at a cost of $7.3M annually
h/t Instapundit


Ohio State University employs nearly 90 diversity-related administrative employees, which costs taxpayers in the Buckeye State about $7.3 million in salaries and benefits annually, according to an analysis by The College Fix.

The 88 administrators receive an estimated $7.3 million in total compensation, which includes $5.38 million in salaries and an estimated $1.89 million in fringe benefits.


And they all need to produce results to justify their paychecks.
Posted by: g(r)omgoru || 09/07/2018 11:35 || Comments || Link || E-Mail|| [205 views] Top|| File under:
AG Sessions to Examine Antitrust Violations, Censorship by Tech Corps.
h/t Instapundit


...U.S. Attorney General Jeff Sessions will meet with state attorneys general later this month to discuss concerns that tech companies "may be hurting competition and intentionally stifling the free exchange of ideas on their platforms," the Department of Justice said in a statement Wednesday.

The proposed meeting between the country's top prosecutor and state officials is the first major signal of potential antitrust action against Silicon Valley and follows recent claims by President Donald Trump of political bias and censorship by major social media firms.
Posted by: g(r)omgoru || 09/07/2018 03:29 || Comments || Link || E-Mail|| [248 views] Top|| File under:
Who's in the News
39
[untagged]
3
Commies
3
Houthis
3
Islamic State
2
Govt of Iran Proxies
2
Taliban
2
Palestinian Authority
1
Human Trafficking
1
Govt of Syria
1
Narcos
1
Hamas
1
East Turkestan Islamic Movement
Bookmark
E-Mail Me
The Classics
The O Club
Rantburg Store
The Bloids
The Never-ending Story
Thugburg
Gulf War I
The Way We Were
Bio
Merry-Go-Blog
Hair Through the Ages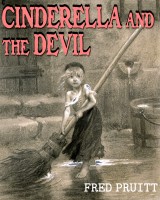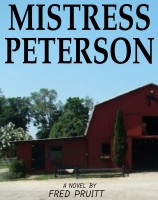 On Sale now!


A multi-volume chronology and reference guide set detailing three years of the Mexican Drug War between 2010 and 2012.

Rantburg.com and borderlandbeat.com correspondent and author Chris Covert presents his first non-fiction work detailing the drug and gang related violence in Mexico.

Chris gives us Mexican press dispatches of drug and gang war violence over three years, presented in a multi volume set intended to chronicle the death, violence and mayhem which has dominated Mexico for six years.
Click here for more information


Meet the Mods
In no particular order...


Steve White
Seafarious
Pappy
lotp
Scooter McGruder
john frum
tu3031
badanov
sherry
ryuge
GolfBravoUSMC
Bright Pebbles
trailing wife
Gloria
Fred
Besoeker
Glenmore
Frank G
3dc
Skidmark
Alaska Paul



Better than the average link...



Rantburg was assembled from recycled algorithms in the United States of America. No trees were destroyed in the production of this weblog. We did hurt some, though. Sorry.
3.235.101.50