-Lurid Crime Tales-
Is Menendez Too Crooked Even for New Jersey?
[NR] His Senate seat hinges on whom Garden State voters hate more: him or Trump.

This election is a tale of two chambers. In the House, Democrats are primed to make large gains, sweeping into a majority thanks to suburban voters who are sick of President Donald Trump's antics. In the Senate, on the other hand, the Republicans appear to be in good shape, thanks to a highly favorable map that includes such GOP pickup opportunities as North Dakota, Missouri, Florida, and New Jersey.

Wait . . . New Jersey?

No, that is not a typo, nor is it a fever dream of a conservative deeply invested in the idea of keeping Chuck Schumer in the minority. New Jersey may very well be in play this year because the Democrats have renominated Senator Robert Menendez, easily the most crooked member of the upper chamber today, and one who must rank in the top tier through its whole history (which is really saying something!).

Last year, Menendez went on trial for corruption over his cozy relationship with Dr. Salomon Melgen, a Florida ophthalmologist who is himself serving a lengthy sentence for defrauding Medicare to the tune of tens of millions of dollars. The specifics of Menendez's alleged crimes are too unseemly to be detailed on the e-pages of what is a family magazine. Suffice to say that he was accused of doing favors in government for Melgen in exchange for personal luxuries and kickbacks.

Menendez managed to escape the slammer thanks to a hung jury in his trial, and more generally the inevitable problem that prosecutors face when they take corruption cases to court: What is an innocent friendship in politics, and what is a quid pro quo? Menendez's fellow senators, mind you, were not so epistemologically hamstrung. They can tell a crook when they see one, which is why he was "severely admonished" by the bipartisan Senate Ethics Committee and ordered to pay back the cash value of some of the gifts he accepted.

Even by the standards of New Jersey ‐ hardly the most ethical of state political systems ‐ Menendez's defalcations are pretty eye-popping. If he were running for reelection in virtually any other state or any other cycle, he'd be deep in the hole. But this is New Jersey, where crooked pols go hand in hand with Springsteen anthems. And it is 2018, when voters appear to be less than enthusiastic about electing Republicans.
Posted by: Besoeker || 09/07/2018 07:41 || Comments || Link || E-Mail|| [219 views] Top|| File under:
Federal Prosecutors Impanel Grand Jury in Andrew McCabe Probe
[Breitbart] Federal prosecutors reportedly impaneled a grand jury several months ago as part of an investigation into whether former FBI Deputy Director Andrew McCabe intentionally misled investigators about improperly leaking information to a reporter.

According to The Washington Post, at least one witness was summoned to testify by the grand jury, in what is believed to be a sign that the probe has "intensified" in recent months.

"The presence of the grand jury shows prosecutors are treating the matter seriously, locking in the accounts of witnesses who might later have to testify at a trial. But such panels are sometimes used only as investigative tools, and it remains unclear if McCabe will ultimately be charged," writes author Matt Zapotosky.

Neither McCabe's spokesperson or a representative for U.S. attorney's office in D.C. would comment on the matter.
Posted by: Besoeker || 09/07/2018 03:19 || Comments || Link || E-Mail|| [209 views] Top|| File under:
-Short Attention Span Theater-
Why they call it a Dodge RAM
[DailyMail]
Man driving a silver Dodge Ram crashed into building on North Griffin Street in downtown Dallas housing the station KDFW


Michael Chadwick Fry, 34, was heard ranting about 'high treason' before scattering handwritten flyers outside the entrance


He also left behind a suspicious bag - prompting police to call in the bomb squad to make sure there were no explosives


Police say man was upset about officer-involved shooting that happened elsewhere


Driver now faces charges of criminal mischief following the alleged incident

Police: Man who rammed Dallas station wasn't targeting media

[LongviewNewsJournal] A ranting man repeatedly rammed his pickup into the Fox television affiliate's building in downtown Dallas on Wednesday in an apparent attempt to draw attention to the fatal shooting of an acquaintance by a sheriff's deputy in 2012, authorities said.

During the episode, Fry also scattered papers that had information about an officer-involved shooting. Police Major Max Geron reported on social media that Fry had "mental issues" and wanted to bring media attention to the 2012 fatal shooting of an acquaintance, Roberto Hernandez, by a sheriff's deputy in Denton County, northwest of Dallas. Authorities say the deputy shot and killed Hernandez after he rammed a patrol vehicle, and that Fry was in the car with Hernandez at the time.

One of the scattered papers shows handwritten notes on an article about the 2012 shooting. Part of the notes said "They tryed (sic) to kill me. And they missed. And hit him."

Fry was evaluated at a hospital Wednesday before being booked into the Dallas County jail on a criminal mischief charge. While being escorted into the jail, he told WFAA that he was "mentally challenged" and had been "running for (his) life" since the shooting.

Denton County records show Fry has been booked into jail more than two dozen times since 2003 on a variety of charges, including public intoxication and arson.
Posted by: Skidmark || 09/07/2018 00:00 || Comments || Link || E-Mail|| [291 views] Top|| File under:
Paid protesters at Kavanaugh hearings? Twitter abuzz after photo shows activist receiving cash
[RT] The hearings for Brett Kavanaugh's nomination to the Supreme Court have been mired by raucous protests and disruptions and now the emergence of photos from the scene has prompted some to ask if the protestors are paid actors.

Amid prolonged chaos and a reported 70 arrests in the first two days of hearings, rumors began circulating online that activist groups were handing out cash to protesters who would then storm the courtroom to cause as much disruption as possible with a view to getting arrested.

One such alleged paid-for actor was Vickie Lampron, who can be seen in this arrest video from inside the courtroom, shared by the Center for Popular Democracy, which is involved in the demonstrations. She was arrested shortly afterwards.

In the below photo, shared by Adam Schindler, the Director of Online Strategy for Central, Lampron can be seen outside the courtroom speaking with Vinay Krishnan, a writer for SLAM magazine and an attorney, handing what appears to be money to Lampron outside the courthouse.

Schindler later added that he spoke to the protest's organizer who confirmed that they were handing out cash which the protesters were using to pay fines they received for breaking the law.

Winnie Wong, senior adviser to the Women's March, along with co-founders Linda Sarsour and Bob Bland were all arrested Monday for their part in disrupting the confirmation hearings.

"This is well-organized and scripted. This isn't chaos," Wong told CNN. "It's exercising your constitutional rights."

Wong confirmed to CNN that The Women's March had been fundraising for the planned protests via the group's email list and was paying protesters the $35 to $50 bail.

RT.com has contacted Vickie Lampron, the Women's March and the Center for Popular Democracy for comment on what is taking place in the photo but it has yet to receive responses. It has been unable to reach Krishnan.
Posted by: Skidmark || 09/07/2018 00:00 || Comments || Link || E-Mail|| [417 views] Top|| File under:
Home Front: Politix
Beto's Campaign Tries to Get a VFW Hall to Take Down Their American Flags
[TEXAS Senate Race]

The campaign team rented a VFW Hall for a rally & insisted the veterans take down their American flags before the rally

Bob O'Rourke, Ted Cruz's Irish-American opponent who has culturally appropriated the name Beto to sound hispanic, has been in full defense of protestors taking a knee to the national anthem. Now he's going directly after the American flag.

O'Rourke rented out a Veterans of Foreign Wars Hall in Navasota, TX to hold a campaign rally. According to VFW Post 4006 Commander Carl Dry, O'Rourke's campaign insisted the VFW Hall take down its American flags.


"I do not normally attend rental events, but I attended Saturday to make sure things ran smoothly," said Dry, who noted there were only two requests he could not allow at the VFW Post. "They wanted to open the doors (to the Flight Deck Lounge) and I couldn't allow that and they wanted to take the flags down, I didn't only say no, I said hell no, you don't take the flags off the wall. I can't believe any American would ask us to do that and I don't know why he wanted them down or what he was going to put up instead."


This seems to be a pattern with O'Rourke. He supports protesting the national anthem, he wants to take people's guns away, and his campaign team sees no problem asking a group of veterans to take down their American flags so he can have an American flag free rally.

This is an instinct thing, folks. When your campaign staff does that, it is a reflection of the candidate himself. It is more and more clear that Bob O'Rourke is not just okay with protesting our flag and national anthem, but he's okay with getting rid of them altogether.


This article starring:
Bob O'Rourke
Ted Cruz
Posted by: 3dc || 09/07/2018 11:35 || Comments || Link || E-Mail|| [302 views] Top|| File under: Commies
Brennan Praises 'Courageous' 'Active Insubordination' of Anonymous NYT Op-Ed
[Townhall] On NBC's Thursday morning broadcast of the "Today" show, former CIA director John Brennan repeatedly praised the unknown author of the New York Times's recent anti-Trump op-ed as a supreme example of "courageous" American patriotism. While admitting that the anonymous writer was committing "active insubordination" with the piece, Brennan justified his or her actions by claiming that because Trump is too "unfit" to be President, the writer is admirably trying to "prevent disasters" in the future.

"I think there are two major takeaways," Brennan told "Today" co-host Savannah Guthrie in relation to the op-ed. "One is, what the author wrote is wholly consistent with all the reports that we have seen over the last year, the reports within Bob Woodward's book, and other things about just how unfit, reckless, irresponsible Donald Trump is. But secondly, it shows the depth of concern within the administration, within the senior ranks of the administration, about what is happening and the extraordinary steps that individuals are willing to take, such as this op-ed, to prevent disasters."

At this point, the former CIA director openly admitted that the op-ed author's actions constituted "active insubordination." However, Brennan then immediately praised the "insubordination" as being "born out of loyalty to the country, not to Donald Trump."
Posted by: Besoeker || 09/07/2018 02:38 || Comments || Link || E-Mail|| [351 views] Top|| File under:
Booker Accuses Reporter of Violating Constitution by Asking Him a Question
[FreeBeacon] Sen. Cory Booker accused a reporter of violating the U.S. Constitution after he asked the New Jersey Democrat a question in the halls of Congress on Thursday.

During the Senate Judiciary Committee's hearing on the Supreme Court nomination of Judge Brett Kavanaugh, Booker threatened to release confidential documents relating to Kavanaugh's service as a lawyer in the George W. Bush administration.

"I understand the penalty comes with potential ousting from the Senate," Booker said before releasing Kavanaugh's old emails, adding, "This is about the closest I'll probably ever have in my life to an 'I am Spartacus' moment."

After the display, however, the Washington Post reported that the "confidential" emails were already cleared for public release before Booker's dare, citing both Democratic and Republican aides on the judiciary committee.


'dis Guy:





"We cleared the documents last night shortly after Senator Booker's staff asked us to," confirmed Bill Burck, Bush's presidential records representative. "We were surprised to learn about Senator Booker's histrionics this morning because we had already told him he could use the documents publicly. In fact, we have said yes to every request made by the Senate Democrats to make documents public."

When Wall Street Journal reporter Byron Tau asked Booker whether his actions during the morning session were a stunt, the senator accused him of violating the U.S. Constitution.

It is not entirely clear what Booker was referring to, but the Speech or Debate Clause of the Constitution does state that members of Congress cannot be arrested on their way to session and "in going to and from [session] ... shall not be questioned in any other Place." The prohibition against "questioning" lawmakers on their way to session, however, has generally been interpreted to apply to law enforcement, not reporters.

Posted by: Anomalous Sources || 09/07/2018 00:00 || Comments || Link || E-Mail|| [396 views] Top|| File under:
Deep State Official: 'There Are Dozens and Dozens of Us'
[Breitbart] Another anonymous senior official in Donald Trump's administration confirmed the existence of the "deep state" resistance in the presidency.

"I find the reaction to the NYT op-ed fascinating ‐ that people seem so shocked that there is a resistance from the inside," an anonymous senior official told Axios, admitting that some of them wished they had written the piece.

"I hope he knows ‐ maybe he does? ‐ that there are dozens and dozens of us," the source continued.

Trump wrote on Thursday that his success was driving his enemies crazy.

"The Deep State and the Left, and their vehicle, the Fake News Media, are going Crazy ‐ and they don't know what to do," he wrote on Twitter.

Trump added that he would continue to "drain the swamp" despite their resistance to his important changes.

"I'm draining the Swamp, and the Swamp is trying to fight back," he wrote on Wednesday night. "Don't worry, we will win!"
Posted by: Besoeker || 09/07/2018 00:00 || Comments || Link || E-Mail|| [442 views] Top|| File under:
Home Front: Culture Wars
Atlanta Mayor Announces City Jails Will No Longer Hold ICE Detainees
[NR] Atlanta mayor Keisha Lance Bottoms signed an executive order on Thursday requiring that all Immigration and Customs Enforcement (ICE) detainees be transferred out of city custody immediately.

"Atlanta will no longer be complicit in a policy that intentionally inflicts misery on a vulnerable population without giving any thought to the horrific fallout," Bottoms said at a City Hall news conference, according to the Atlanta Journal Constitution. "As the birthplace of the civil-rights movement we are called to be better than this."

The announcement comes roughly two months after a previous executive order ‐ issued in the wake of the Trump administration's adoption of a "zero tolerance" immigration-enforcement policy ‐ declared that city jails would not accept any new ICE detainees.

The number of ICE detainees in Atlanta jails has fallen from 205 in June, when the initial executive order was issued, to just five as of Wednesday. Of the 200 detainees removed from Atlanta jails in the interim, some have been released, some have been deported, and some have been transferred to various nearby detention centers.

Georgia secretary of state Brian Kemp, the state's Republican gubernatorial nominee, issued a harshly critical statement in response to the order.
Posted by: Besoeker || 09/07/2018 02:59 || Comments || Link || E-Mail|| [297 views] Top|| File under:
Who's in the News
39
[untagged]
3
Commies
3
Houthis
3
Islamic State
2
Govt of Iran Proxies
2
Taliban
2
Palestinian Authority
1
Human Trafficking
1
Govt of Syria
1
Narcos
1
Hamas
1
East Turkestan Islamic Movement
Bookmark
E-Mail Me
The Classics
The O Club
Rantburg Store
The Bloids
The Never-ending Story
Thugburg
Gulf War I
The Way We Were
Bio
Merry-Go-Blog
Hair Through the Ages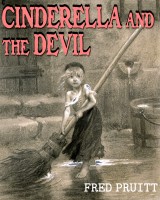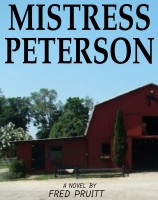 On Sale now!


A multi-volume chronology and reference guide set detailing three years of the Mexican Drug War between 2010 and 2012.

Rantburg.com and borderlandbeat.com correspondent and author Chris Covert presents his first non-fiction work detailing the drug and gang related violence in Mexico.

Chris gives us Mexican press dispatches of drug and gang war violence over three years, presented in a multi volume set intended to chronicle the death, violence and mayhem which has dominated Mexico for six years.
Click here for more information


Meet the Mods
In no particular order...


Steve White
Seafarious
Pappy
lotp
Scooter McGruder
john frum
tu3031
badanov
sherry
ryuge
GolfBravoUSMC
Bright Pebbles
trailing wife
Gloria
Fred
Besoeker
Glenmore
Frank G
3dc
Skidmark
Alaska Paul



Better than the average link...



Rantburg was assembled from recycled algorithms in the United States of America. No trees were destroyed in the production of this weblog. We did hurt some, though. Sorry.
54.237.183.249