-Lurid Crime Tales-
Mom Who Threw 6-Figure 'Black Panther' Theme Prom Party Featuring a Real Panther Now Accused of Welfare Fraud
[Townhall] A Philadelphia mom known for throwing back-to-back years of extravagant prom parties which cost upwards of hundreds of thousands of dollars has been charged with welfare fraud, according to the Associated Press.

Prom is quite possibly the dumbest and most expensive American tradition to date.* Hundreds of dollars are typically spent on tuxedos and corsages for the boys while the girls spend even more on make-up, hair, and dresses for one night of awkward dancing. But, for Sheila Shuler, no cost was too much for her prom-send offs in 2017 and 2018.

In 2017, she threw a Dubai themed party for local high schoolers that cost $25,000. Then, in 2018, she spent 6 figures on a prom send-off party in honor of the movie 'Black Panther.' She even brought a live panther to the party. At the time, Shuler said she "had a contest this year that asked kids in her North Philadelphia neighborhood to send their report cards and essays explaining why they deserved to have an epic prom send-off" and ended up inviting 24 kids. Neighbors and parents supposedly pitched in for the audacious affair. Shuler dressed up as "as Queen Mother Ramonda" and party guests were entertained by African dancers and people wearing "custom costumes."
Posted by: Besoeker || 08/19/2018 05:06 || Comments || Link || E-Mail|| [6503 views] Top|| File under:
Man fatally shot in East Baltimore after double shooting in same area
[BALTIMORESUN] 23-year-old man was fatally shot Saturday afternoon in East Baltimore, one block from where two people were shot and

maimed

the previous night.

Saturday's shooting was reported around 2 p.m. in the 2300 block of Harford Road, just north of the east side District Court on North Avenue. He was pronounced dead at Johns Hopkins Hospital.

No suspect or possible motive were identified. But the shooting happened in the same area where two men, ages 30 and 40, were shot and

maimed

around 10:50 p.m. on Friday. Those victims were shot in the legs and taken to area hospitals for treatment, police said.

The most recent statistics from police show more than 500 people have been shot as of Aug. 11, with the total down 12 percent from the same period last year. Homicides were down 18 percent compared to the same period last year.
Posted by: Fred || 08/19/2018 00:00 || Comments || Link || E-Mail|| [6462 views] Top|| File under:
Faculty At Connecticut School Sexually Abused Students For Years
[NPR.ORG] An elite boarding school in Connecticut is acknowledging sexual abuse by seven now-former staffers against 16 students — going back as far as 1969 and lasting until 1992.

The Hotchkiss School in Lakeville, Conn., is a private high school of about 600 students.

"For many graduates, Hotchkiss was a wonderful experience, yet a significant number of former students recounted enduring sexual abuse at the hands of faculty," according to a report from the law firm Locke Lord that was released on Friday.

The report names seven former staffers, including teachers, an athletic director, medical director and choral director. Most of those named were employed by the school for decades, some as recently as the 2000s and one in 2012. Three of them have died, the school says.

Three other adults who were "formerly part of the Hotchkiss community" are not named, but investigators found the reports of their abuse "highly credible."

Many of the instances of abuse detailed in the report focus on Leif Thorne-Thomsen, a classics teacher at the school between 1964 and 1992. He married two of his former students.

"Thorne-Thomsen abused girls who were vulnerable, a number of whom had experienced other sexual abuse earlier in life, and virtually all of whom felt they were outsiders of sorts," the report says. "Thorne-Thomsen would ingratiate himself with them by sharing personal details about his life and coax them into believing that he was relying on them for emotional support. He used the trust these students placed in him as a teacher and mentor to engage in repeated acts of sexual misconduct.
Posted by: Fred || 08/19/2018 00:00 || Comments || Link || E-Mail|| [6487 views] Top|| File under:
-Short Attention Span Theater-
Mom's jitters give way to pride as Jesse Hernandez debuts as first male Saintsation
[TheAdvocate] After spending about $100 on lower-bowl tickets and driving 2½ hours from the Lafayette area, Tracey Hernandez was nervous as she took her seat near midfield of the Mercedes-Benz Superdome on Friday night.

It wasn't the preseason game the Saints were about to play against Arizona that worried her ‐ the dance instructor hardly watches football. What mattered to her was how her son, Jesse, would fare in his debut as the first-ever male member of the Saintsations, New Orleans' NFL dance team.The crowd in the stadium was the biggest Jesse had performed in front of since his dancing career began 23 years ago, at the age of 2.

Continued on Page 49
Posted by: 746 || 08/19/2018 00:00 || Comments || Link || E-Mail|| [6500 views] Top|| File under:
Arabia
Hajj begins today
[Express] Hajj begins on Sunday, August 19 and ends in the evening of Friday, August 24....Muslims flood to the holy city of Mecca in Saudi Arabia for the five-day pilgrimage...

Pilgrims visit the Grand Mosque to praise Allah..Muslims walk around the Kaaba seven times as part of the Hajj pilgrimage...

To be completed, the Hajj requires a minimum of five days during which pilgrims travel across Saudi Arabia to complete various rituals.


max temp about 100F and min temp about 80F this time of year with dew points about 65F
Posted by: lord garth || 08/19/2018 00:53 || Comments || Link || E-Mail|| [6467 views] Top|| File under:
Caribbean-Latin America
Brazil sends troops after clashes at Venezuela border
[France 24] Brazil will send troops to its border with Venezuela on Monday after residents of the Brazilian border town of Pacaraima drove out Venezuelan immigrants from their improvised camps, amid growing regional tensions.

Tens of thousands of Venezuelans have crossed the border into Brazil over the past three years as they seek to escape the economic, political and social crisis gripping their country.

The latest show of tensions began early Saturday, hours after a local merchant was robbed and severely beaten in an incident blamed on Venezuelan suspects, in Pacaraima, where an estimated 1,000 immigrants are living on the street.

Dozens of locals then attacked the two main immigrant makeshift camps and burned their belongings, leading Venezuelans to cross the border back into their home country. Shots were fired, stores were shuttered and debris littered the streets.

"It was terrible, they burned the tents and everything that was inside," said Carol Marcano, a Venezuelan who works in Boa Vista and was on the border returning from Venezuela. "There were shots, they burned rubber tires."

Marcano said that some Venezuelans reacted to the attack by destroying a car with Brazilian license plates. She and her companions were among many who took refuge at checkpoints on the Venezuelan side of the border.

Three Brazilians were hurt in the clashes, a spokesman for military police said. No information was immediately available on the state of the Venezuelans involved.

The merchant who was attacked "is known, he is a neighbor, and there was indignation when it was learned that he had been robbed," a local told AFP on condition of anonymity.

"People began to expel Venezuelans who were in the center of the city, forcing them to return to their country."

Roraima state Governor Suely Campos made a plea to temporarily close the border and asked Brazilia to send security reinforcements to "face the increase in crime" she links to Venezuelans in the region.

In turn, the public security ministry vowed to send a contingent of 60 troops due to arrive Monday to join teams in the area.

- VENEZUELAN IMMIGRANTS REVILED -
Tensions are rising in Latin America over migration triggered by the crises in Venezuela and in Nicaragua, where President Daniel Ortega has led a brutal crackdown on anti-government protesters.

Peru and Ecuador are halting immigrants at the border by requiring would be border-crossers to show their passports -- which many lack -- instead of simple identity cards.

Last week alone, 20,000 Venezuelans entered Peru, authorities say. The restrictive measures there go into effect August 25.
Posted by: Frank G || 08/19/2018 12:58 || Comments || Link || E-Mail|| [6500 views] Top|| File under: Commies
China-Japan-Koreas
British warships being raided for scrap metal
[NEWS.SKY] British ships sunk during the Second World War have been plundered for scrap metal, according to a report.

The 10 ships are designated as war graves and lie off the coasts of Malaysia and Indonesia, where they contain the graves of more than 1,000 sailors.

But a Mail On Sunday report says they have been raided by Chinese pirates in recent years, with their structures looted and the remains of fallen war heroes disturbed.

Previous reports have also blamed operators from Vietnam and Thailand.

Defence Secretary Gavin Williamson said the government "absolutely condemns" the unauthorised disturbance of any wreck containing human remains.

"I am very concerned to hear any allegations of incidents of Royal Navy wrecks being plundered in the Far East," he said.

"We will work closely with the Indonesian and Malaysian governments to investigate these claims."

The Royal Navy Admiral-class battlecruiser HMS Hood as viewed from the forcastle of the Renown-class battlecruiser HMS Repulse and her 42-calibre BL 15-inch Mk I guns from the forward A and B turrets whilst on patrol in the North Sea on 1 September 1939

The newspaper said that the operations were being carried out by Chinese-owned barges which drop massive anchors on the sunken ship to smash it.

They send down long cranes to collect the metal, which is taken to Indonesian scrapyards and cut into smaller pieces.

It is then taken to China and enters the world steel market.

According to an Australian diving expert quoted in the report, the metal haul from each ship can fetch more than £1m and the Indonesian government estimates there are hundreds of military shipwrecks off its coast.

But the plundering of the wrecks is against the UN International Salvaging Convention and also breaches the laws of

Britannia

, Indonesia and Malaysia.
Posted by: Fred || 08/19/2018 00:00 || Comments || Link || E-Mail|| [6467 views] Top|| File under:
India-Pakistan
Girl killed in crossfire during Karachi 'encounter' died due to shot fired by police, admits DIG South
[DAWN] Bloody Karachi


...formerly the capital of Pakistain, now merely its most important port and financial center. It is among the largest cities in the world, with a population of 18 million, most of whom hate each other and many of whom are armed and dangerous...


Police on Saturday admitted that the 10-year old girl who was

rubbed out

during a police encounter with robbers in Defence on August 13, was killed by police fire.

Speaking at a

presser

, Deputy Inspector General (DIG) South Javed Alam Odho confirmed that it was a bullet fired by a policeman that led to the unintentional death of 10-year-old Amal and revealed that action has been taken against the

coppers

involved in the encounter.

The night of the incident, a police party which was on patrol was informed by a couple of families that at least two

gunnies

in a rickshaw were intercepting passersby and snatching their valuables at gunpoint.

"After some efforts, the police spotted two of the

bandidos

[in Akhtar Colony]. As our mobile van approached them, one of them fired shots at us and the situation sparked an exchange of gunfire," a police official told the media while adding that one of the

bandidos

was killed and the other

bravely ran away

.

However,


Switzerland makes more than cheese...


when the guns fell silent after a few minutes, the girl ‐ who was passing by the area in a car along with her family ‐ was also found dead.

The DIG regretted the loss of an innocent life but added that the police had to shoot to kill the robber, otherwise, the suspect might have

bumped off

the policeman in question.

The

bigwig

disclosed that he has requested the authorities concerned to change the standard issue weapon to one other than the AK-47 rifle as this weapon usually carried by

coppers

is highly dangerous.

He said that the inquiry into the case has been completed and on the basis of the inquiry report, he has ordered the lodging of a First Information Report (FIR) against the policeman so further legal action can be taken.


Posted by: Fred || 08/19/2018 00:00 || Comments || Link || E-Mail|| [6463 views] Top|| File under: Govt of Pakistan
Zardari secures protective bail in fake accounts case
[DAWN] Former president Asif Ali Zardari was on Saturday granted two weeks' protective bail by the Islamabad High Court (IHC), a day after a banking court had issued arrest warrants against his name.

The PPP co-chairman secured bail in a Rs4.14 billion money laundering case by depositing surety bonds worth Rs500,000. His plea, filed earlier today, was heard by Justice Miangul Hasan Aurangzeb.

During the hearing, Zardari's lawyer, Barrister Aitzaz Ahsan, said his client wished to appear before the banking court and cooperate with the Federal Investigation Agency's (FIA) investigation, but feared arrest.


Posted by: Fred || 08/19/2018 00:00 || Comments || Link || E-Mail|| [6459 views] Top|| File under: Govt of Pakistan
Home Front: Culture Wars
Kevin Spacey's 'Billionaire Boys Club' Earns Abysmal $126 On Opening Day
Well, that should just about end his Hollywood career...


[THR] - The ensemble crime-drama ‐ also starring Ansel Elgort and Taron Egerton ‐ marks a career box-office low for the disgraced Spacey after premiering first on VOD.

Disgraced actor Kevin Spacey is enduring a career low at the box office this weekend.

The ensemble crime-drama Billionaire Boys Club quietly opened Friday in 10 theaters scattered in select states across the U.S. The indie film earned an abysmal $126 for the day, following its release on premium VOD last month, according to those with access to theater grosses.

Put another way, that's a per location average of $12.60, which doesn't even equal two tickets if going by the current average ticket price of $9.27. For the full weekend, Billionaire Boys Club could have trouble hitting $1,000 ‐ by far the worst showing of a film starring Spacey. Titles that debut first on VOD aren't generally big draws at the box office, but Billionaire Boys Club is faring particularly poorly.

Ansel Elgort and Taron Egerton share top billing in Billionaire Boys Club, followed by Spacey. Emma Roberts, Jeremy Irvine, Cary Elwes, Judd Nelson and Billie Lourd also star in the movie, which is based on the real-life club of the same name that made headlines in Southern California in the 1980s. Spacey plays real-life Beverly Hills high-roller Ron Levin.
Posted by: Raj || 08/19/2018 12:10 || Comments || Link || E-Mail|| [6473 views] Top|| File under:
Who's in the News
26
[untagged]
8
Islamic State
5
Govt of Pakistan
4
Sublime Porte
3
Houthis
2
Commies
2
Hamas
2
Govt of Iraq
1
Hezbollah
1
Govt of Iran
1
Taliban
1
al-Nusra
1
Govt of Syria
1
Boko Haram (ISIS)
1
PLO
Bookmark
E-Mail Me
The Classics
The O Club
Rantburg Store
The Bloids
The Never-ending Story
Thugburg
Gulf War I
The Way We Were
Bio
Merry-Go-Blog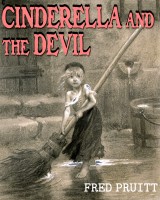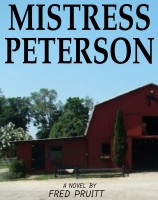 On Sale now!


A multi-volume chronology and reference guide set detailing three years of the Mexican Drug War between 2010 and 2012.

Rantburg.com and borderlandbeat.com correspondent and author Chris Covert presents his first non-fiction work detailing the drug and gang related violence in Mexico.

Chris gives us Mexican press dispatches of drug and gang war violence over three years, presented in a multi volume set intended to chronicle the death, violence and mayhem which has dominated Mexico for six years.
Click here for more information


Meet the Mods
In no particular order...


Steve White
Seafarious
Pappy
lotp
Scooter McGruder
john frum
tu3031
badanov
sherry
ryuge
GolfBravoUSMC
Bright Pebbles
trailing wife
Gloria
Fred
Besoeker
Glenmore
Frank G
3dc
Skidmark
Alaska Paul



Better than the average link...



Rantburg was assembled from recycled algorithms in the United States of America. No trees were destroyed in the production of this weblog. We did hurt some, though. Sorry.
18.232.59.38

Help keep the Burg running! Paypal: