Europe
BDS Activists Shut Down Berlin Festival Event Due To Minor Israeli Sponsorship
[Jpost] The podium panel was titled "Boycott" and had to be ended because of the hostility created by the anti-Israel activists in the audience.

Anti-Israel activists in Berlin lashed out at a podium discussion at the Pop Cultural festival opening on Thursday, disrupting the panel conversation because the Jewish state provided a small donation to the event.

Highly aggressive BDS activists shouted at the podium participants: "Israel is an apartheid state. Are you not ashamed? You are racists who support the Apartheid regime. You are the true antisemite. You are criminals. Because of leftists like you I support BDS."

German media reported on the outbursts directed at Shelly Kupferberg, the journalist and podium moderator, the Israeli author Lizzy Doron and Berlin's Left party cultural senator Klaus Lederer. The podium panel was titled "Boycott" and had to be ended because of the hostility created by the anti-Israel activists in the audience.



Six artists have boycotted the Berlin Pop Culture Festival, because Israel contributed €1,200 to cover the travel expenses for its artistic participation.

Six artists have boycotted the Berlin Pop Culture Festival, because Israel contributed €1,200 to cover the travel expenses for its artistic participation.

BDS has infected Berlin, and posters across the city showed an imploded city with the statement: "Pop Culture. Sponsored by Apartheid." Lederer has won praise for his opposition to the BDS campaign and is widely considered a rare voice among the German Left who rejects assaults on Israel's existence. Lederer termed BDS "structural antisemitism."

Rabbi Abraham Cooper, the associate dean of the Simon Wiesenthal Center told The Jerusalem Post, that "In 2018 BDS is a litmus test for antisemitism. No German institution should ever support a campaign to cripple and endanger the largest Jewish community in the world."

Michaela Engelmeier, a top level German Social Democratic politician,told the Post on Tuesday that "My opinion is that no one, no institution, no societal group, really no one should work together with BDS or hold accounts for these antisemitic groups."

While the Berlin cultural festival has explicitly countered BDS, a large music and cultural event ‐ the Ruhrtriennale festival in the city of Bochum in the state of North Rhine-Westphalia ‐ has mainstreamed BDS, according to critics. The pro-Israel organizations German-Israel friendship society and its youth organization have called for protests against the Ruhrtriennale on Saturday. The DIG youth forum wrote on its Twitter feed: "No podium discussion for the BDS campaign at the Ruhrtriennale" and "No space for antisemitism!" and "No space for anti-normalization campaigns against the Jewish state!"

DIG President Helmut Konighaus equated BDS with the Nazi-era boycott movement targeting German Jewish businesses. He said that "In truth, BDS is nothing more than a modern 'don't buy from Jews!." Anti-BDS activists and Jewish leaders have called for Stefanie Carp, the director of the Ruhrtriennale, to resign.

In an interview with the Ruhrbarone online news website, antisemitism expert Prof. Samuel Salzborn said "BDS makes the life for Jews in Germany dangerous." The Bank for Social Economy, located in the state of North Rhine-Westphalia, enables the largest number of BDS groups to finance economic warfare against the Jewish state. The bank's CEO Harald Schmitz declined to respond to Post queries about his defense of BDS bank accounts.
Posted by: trailing wife || 08/19/2018 00:00 || Comments || Link || E-Mail|| [6473 views] Top|| File under:
The Grand Turk
Turkish Army to expand military operations in Syria -- Erdogan
[ALMASDARNEWS] Ottoman Turkish President Sultan Recep Tayyip Erdogan the First

... Turkey's version of Mohammed Morsi but they voted him back in so they deserve him. It's a sin, a shame, and a felony to insult the president of Turkey...
told his Justice and Development Party (AKP) members, today, that his nation's military will continue their operations inside Syria.

"The operations of the Ottoman Turkish army in Jarabulus, Al Bab and Afrin will be carried out in other Syrian regions, up to the Iraqi border," Erdogan began.

Erdogan would then tell the crowd of AKP members that the Ottoman Turkish military operations will expand to Iraq's Sinajr and Makhmur regions.

"They will also be carried out in [Iraq's] Sinjar and Makhmur. We will eliminate the terrorist threat coming from the territory of Syria and Iraq. We will not let

turbans

to control zones near our southern borders," Erdogan said at the Justice and Development Party's congress," he would add.

Since the start of August, the Ottoman Turkish military has been hammering the Sinjar region of Iraq in a bid to clear out the Kurdistan Workers Party (PKK) members in this mountainous area.


Posted by: Fred || 08/19/2018 00:00 || Comments || Link || E-Mail|| [6462 views] Top|| File under: Sublime Porte
India-Pakistan
Pakistan Confirms US Suspended Military Training Program
[ToloNews] Pakistain's foreign ministry has confirmed the suspension of a US military training program for Pak soldiers.

Thursday's announcement by the ministry reflects continued tensions between the two allies in the war on terror.

The training of Pak soldiers in the United States is the latest program to be hurt by the cutoff of security aid to Pakistain, which was announced at the beginning of this year.

The United States often accuses Pakistain of harboring

bad boy

groups and providing safe havens for

gunnies

who carry out attacks in neighboring Afghanistan, a charge Islamabad denies and says U.S. criticism is unfair.

Pakistain also repeatedly reminds the United States that it has lost thousands of soldiers ‐ more than the US and NATO


...the North Atlantic Treaty Organization. It's headquartered in Belgium. That sez it all....


combined in Afghanistan ‐ fighting

hard boyz

on its territory.

This comes after the United States Congress made a significant cut to the security-oriented financial aid to Pakistain earlier this month.

The National Defense Authorization Act (NDAA) for 2019 ramped up the military spending and avoided policy changes that would have antagonized US President Donald Trump


...New York real estate developer, described by Dems as illiterate, racist, misogynistic, and what ever other unpleasant descriptions they can think of, elected by the rest of us as 45th President of the United States...


In the latest NDAA, the security aid to Islamabad ‐ that had once started from almost $750 million per year to $1 billion ‐ was marked down to a mere $150 million. However,


facts are stubborn; statistics are more pliable...


it also relaxed certain conditions that were attached with the financial assistance, including action against the Haqqani Network and the Lashkar-e-Taiba

...the Army of the Pure, an Ahl-e-Hadith terror organization founded by Hafiz Saeed. LeT masquerades behind the Jamaat-ud-Dawa facade within Pakistain and periodically blows things up and kills people in India. Despite the fact that it is banned, always an interesting concept in Pakistain, the organization remains an blatant tool and perhaps an arm of the ISI...
(LeT), AFP said in a report on August 3.

This crucial reduction translates into the fact that the Pentagon might not have any tools to pressurize Pakistain into taking action against the banned

bad boy

outfits. The US had earlier used these funds to ask Islamabad to do more with regard to the counter-terrorism operations, especially against the Haqqani Network.
Posted by: trailing wife || 08/19/2018 00:00 || Comments || Link || E-Mail|| [6486 views] Top|| File under: Govt of Pakistan
India's Looted Past And Terrorism Funding
[Jpost] The world has focused on the connection between cultural racketeering and terrorist financing with

ISIS

(Islamic State), but this risk extends far beyond Iraq and Syria."

The illegal antiquities trade in Iraq and Syria is booming, with the black market for looted artifacts generating millions of dollars for crime and terrorism. But the trade is generating big business in another, perhaps unexpected, location: India.

According to experts, the problem remains mostly undocumented for several reasons, including lax laws both within India and internationally, as well as the failure by world heritage bodies and governments to adequately address the issue.
Continued on Page 49
Posted by: trailing wife || 08/19/2018 00:00 || Comments || Link || E-Mail|| [6461 views] Top|| File under: Islamic State
Shahbaz set to become opposition leader in National Assembly
[DAWN] Pakistain

Moslem

League-Nawaz President Shahbaz Sharif

...Pak dynastic politician, brother of PM Nawaz Sharif, chief minister of Punjab...
is set to become the leader of the opposition in the country's 15th National Assembly as 111 MNAs have nominated him for the slot.

Speaker Asad Qaiser told the house on Friday that he had received Mr Sharif's nomination as the opposition leader signed by 111 members from the opposition benches.

The leader of the opposition will be notified on Monday.

While the Pakistain Peoples Party had abstained from voting for Shahbaz Sharif for the office of prime minister, it appeared that some PPP

politician

s had also recommended Mr Sharif as the opposition leader.

The PPP has a total of 43 MNAs.

The total strength of the PML-N in the house is 82 followed by the Mutahidda Majlis-e-Amal (15) and the Awami National Party


founded by Abdul Wali Khan in 1986. Part of the PPP-led cabinet 2008-13. The ANP is considered left wing, advocating for secularism, democratic socialism, public sector government, and economic egalitarianism....


(one).

The collective number of the three opposition parties is 98 and the support of 111

politician

s to Mr Sharif indicated that some PPP members also supported his candidature for the slot of the leader of the opposition.


Posted by: Fred || 08/19/2018 00:00 || Comments || Link || E-Mail|| [6503 views] Top|| File under: Govt of Pakistan
Iraq
Time to hit the road: Erbil-Kirkuk highway to reopen Sunday
[Rudaw] Kurdish government officials announced today that a bridge under construction will finish and the Erbil-Kirkuk highway will reopen on Sunday almost a year after it was closed following military confrontations between Iraqi and Kurdish forces around the town of Pirde.

"The road is complete," a KRG delegate involved in negotiations with Iraqi officials told Rudaaw. "Only few small things are left such as traffic signs. Hopefully it will be reopened tomorrow."

A bridge connecting Kirkuk and Erbil provinces at Pirde was blown up last October after Iraqi troops and the Peshmerga came to festivities around the town in the aftermath of the indepdenence referendum.

Kurdish and Iraqi officials held several rounds of talks in recent months to open the road and they agreed on jointly building a steel bridge in place of the one blown up last year.

The opening of the road is also seen as a sign of improving relations between Baghdad and Erbil.

KRG has spent 220 million dinars (US$180,000) on building the temporary steel bridge. The Iraqi government and the International Monetary Fund (IMF) are also said to dedicate a special fund for a permanent bridge.
Posted by: trailing wife || 08/19/2018 00:00 || Comments || Link || E-Mail|| [6502 views] Top|| File under: Govt of Iraq
Five Iraqi parties to visit Kurdistan, seeking alliance with KDP and PUK
[Rudaw] An official from the Hikma movement said on Friday that they will soon announce the biggest alliance with four other Iraqi parties, adding that they will visit Kurdistan Region to convince the region's leading parties to join.

"The political majority project is in its last stage and Hikma, Sayirun, Nasr, Wataniya and the Iraqi Forces Union will together announce the biggest faction," Mohammed Jamil Mayahi, a member of Hikma Front's presidency, told Rudaw.

Hikma is headed by Ammar al-Hakim, an Iraqi

holy man

who is close to Iraqi Prime Minister Haider al-Abadi.

Their "high level" delegations will also try to incorporate Fatih alliance and the Turkmen Front, as well as the Christian parties which hold five seats in the parliament.

Iraq held parliamentary election on May 12, but the results were disputed by those political parties which gained fewer seats than they expected. A manual recount was conducted and its results were announced last week but no change occurred in the seats.

Iraqi Federal Court is expected to approve the final results of the election in the beginning of September.

KDP and PUK have said that they have reached an agreement to attend talks over the formation of Iraqi new cabinet as one team while Kurdish opposition parties refuse to go to Baghdad unless their demands are met. Collectively, the Kurdistani parties won as many seats as the top Shiite list of
Moqtada Tater al-Sadr


... the Iranian catspaw holy man who was 22 years old in 2003 and was nearing 40 in 2010. He spends most of his time in Iran, safely out of the line of fire, where he's learning to be an ayatollah...


President Masoud Barzani, the head of the KDP, noted the importance of Kurdish unity when in Baghdad during his party's 72nd anniversary celebration on Thursday.

"We can have great achievements when we are united," said Barzani.
Signs of closer relations have emerged between the two parties following their success in the election. The KDP won 25 seats with the PUK winning 18.

"KDP and PUK have reached a good agreement to hold talks with Baghdad in a united way," added Barzani.
Posted by: trailing wife || 08/19/2018 00:00 || Comments || Link || E-Mail|| [6463 views] Top|| File under: Govt of Iraq
Israel-Palestine-Jordan
UN chief proposes options to protect Palestinians, Israel says 'no'
[ARABNEWS] UN Secretary-General Antonio Guterres on Friday presented four options aimed at boosting the protection of Paleostinians in Israeli-occupied territories, from sending UN rights monitors and unarmed observers to deploying a military or police force under UN mandate.

But the report has been rejected by the Israelis.

Israel's UN Ambassador Danny Danon said in a statement late Friday that "the only protection the Paleostinian people need is from their own leadership."

"Instead of suggesting ways to protect the Paleostinian people from Israel, the UN should instead hold the Paleostinian leadership accountable for continually endangering its own people," Danon said.

"The report's suggestions will only enable the Paleostinians' continued rejectionism."

The proposals were contained in a report requested by the General Assembly in response to a surge of violence in

Gazoo

, where 171 Paleostinians have been killed by Israeli fire since late March.

The UN chief stressed that for each of the options, cooperation by Israel and the Paleostinians would be necessary. It remained unlikely however that Israel would agree to the proposals.

In the 14-page report, Guterres proposed:

• Providing a "more robust UN presence on the ground" with rights monitors and political officers to report on the situation.

• Pouring in more UN humanitarian and development aid to "ensure the well-being of the population."

• Creating a civilian observer mission that would be present in sensitive areas such as checkpoints and near Israeli settlements, with a mandate to report on protection issues.

• Deploying an armed military or police force, under a UN mandate, to provide physical protection to Paleostinian civilians.

A UN mandate for a protection force would require a decision from the Security Council, where the United States could use its veto power to block a measure opposed by Israel.

A small European-staffed observer mission was deployed in the West Bank city of Hebron in 1994, but Israel has since rejected calls for an international presence in flashpoint areas.
Posted by: Fred || 08/19/2018 00:00 || Comments || Link || E-Mail|| [6481 views] Top|| File under: Hamas
PLO Central Committee: Abbas Calls For Intensifying 'Popular Resistance' Against Israel
In which the ineffective Abu Mazen repeated every single boring stupidity the Arabs have called for since 1948. Only fear kept his audience from snoring.

[Jpost] The PLO Council is opposed to talks that will separate

Gazoo

from West Bank.

Paleostinian Authority President the ineffectual Mahmoud Abbas

... a graduate of the prestigious unaccredited Patrice Lumumba University in Moscow with a doctorate in Holocaust Denial...


on Saturday called on Paleostinians to "keep the ground aflame with popular resistance" against Israel. The Paleostinians, he said, should not "underestimate the importance of popular resistance."
Continued on Page 49
Posted by: trailing wife || 08/19/2018 00:00 || Comments || Link || E-Mail|| [6459 views] Top|| File under: PLO
Palestinians anxious in Gaza
In which the Egyptian government mouthpiece warns Gaza at length that they are now in deep doodoo.

[AlAhram] With the Israeli public calling for a return to targeted assassinations, and Hamas in Gaza underlining its defiance, the probability of a new escalation is increasing by the day

Gazooks are apprehensive about the fragile calm in the

Gazoo

Strip under sporadic Israeli air strikes, followed by counter-attacks by the Paleostinian resistance.

This leaves all options open: continued intermittent strikes, or a return to assassinating senior resistance figures, or even all-out war, especially amid growing discontent in Israel towards the government due to what Israeli media describes as a retreat in the face of Paleostinian resistance during recent confrontations in

Gazoo

and a failure to respond forcefully to attacks on settlements neighbouring

Gazoo

.
Continued on Page 49
Posted by: trailing wife || 08/19/2018 00:00 || Comments || Link || E-Mail|| [6482 views] Top|| File under: Hamas
Southeast Asia
US sanctions Myanmar military commanders over Rohingya abuses
[DAWN] The US government on Friday hit four Myanmar military commanders and two military units with punitive sanctions, accusing them of "serious human rights


...which are often intentionally defined so widely as to be meaningless...


abuses" and "ethnic cleansing" in violently expelling minority Rohingya from their homes.

Military and border guard commanders Aung Kyaw Zaw, Khin Maung Soe, Khin Hlaing, and Thura San Lwin were accused of leading violent campaigns against the

Moslem

Rohingya in Rakhine state as well as minorities in Kachin and Shan states.

"Burmese security forces have engaged in violent campaigns against ethnic minority communities across Burma, including ethnic cleansing, massacres, sexual assault, extra-judicial killings, and other serious human rights abuses," said Sigal Mandelker, Under Secretary for Terrorism and Financial Intelligence in the US Treasury, which announced the sanctions.

The US Treasury said the sanctions on individuals were meant as a warning to security forces to cease abuses of ethnic and religious minorities and to respect their rights.


Posted by: Fred || 08/19/2018 00:00 || Comments || Link || E-Mail|| [6489 views] Top|| File under:
Syria-Lebanon-Iran
Iranian general warns US of 'future collapse' if they continue their policies
[ALMASDARNEWS]

A mighty

Iranian

general, grizzled and battle scarred,




How terrifying, to be sure...

stated on Saturday that the U.S. will collapse in the future if they continue their same political policies, the state-owned Islamic Theocratic Republic New Agency (IRNA) reported.


A couple of millenia of being a regional power, and they believe themselves to matter in the wider world, the sillies.

The head of the Strategic Studies Center of the Iranian Army, Brigadier General Ahmad Reza Pourdastan, said, 'If the White House continues its current policies, the US will certainly face the same destiny as that of the former Soviet Union.'

Referring to the past U.S. policies toward Iran since the Islamic Revolution in 1979, the General said Washington has pursued its plots against Tehran in various ways and under different covers.

"The evident instances of the US plots are creation of the Takfiri

...an adherent of takfir wal hijra, an offshoot of Salafism that regards everybody who doesn't agree with them as apostates who must be killed...
terrorist groups in the region and waging bio-terrorism and economic wars," he said.
Posted by: Fred || 08/19/2018 00:00 || Comments || Link || E-Mail|| [6464 views] Top|| File under: Govt of Iran
Islamic State strikes the Druze
[AlAhram] The Islamic State group has attacked a Druze region in southern Syria, raising questions as to who is benefiting from its revival

After being defeated in its strongholds in Syria and Iraq, the Islamic State
...formerly ISIS or ISIL, depending on your preference. Before that al-Qaeda in Iraq, as shaped by Abu Musab Zarqawi. They're very devout, committing every atrocity they can find in the Koran and inventing a few more. They fling Allah around with every other sentence, but to hear the pols talk they're not really Moslems....
(IS) group suddenly returned in force last month to strike one of the calmest regions of Syria, throwing another spanner into the country's seven-year crisis.
Continued on Page 49
Posted by: trailing wife || 08/19/2018 00:00 || Comments || Link || E-Mail|| [6464 views] Top|| File under: Islamic State
Who's in the News
26
[untagged]
8
Islamic State
5
Govt of Pakistan
4
Sublime Porte
3
Houthis
2
Commies
2
Hamas
2
Govt of Iraq
1
Hezbollah
1
Govt of Iran
1
Taliban
1
al-Nusra
1
Govt of Syria
1
Boko Haram (ISIS)
1
PLO
Bookmark
E-Mail Me
The Classics
The O Club
Rantburg Store
The Bloids
The Never-ending Story
Thugburg
Gulf War I
The Way We Were
Bio
Merry-Go-Blog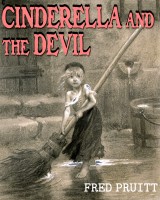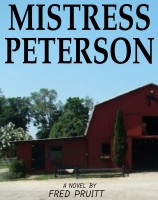 On Sale now!


A multi-volume chronology and reference guide set detailing three years of the Mexican Drug War between 2010 and 2012.

Rantburg.com and borderlandbeat.com correspondent and author Chris Covert presents his first non-fiction work detailing the drug and gang related violence in Mexico.

Chris gives us Mexican press dispatches of drug and gang war violence over three years, presented in a multi volume set intended to chronicle the death, violence and mayhem which has dominated Mexico for six years.
Click here for more information


Meet the Mods
In no particular order...


Steve White
Seafarious
Pappy
lotp
Scooter McGruder
john frum
tu3031
badanov
sherry
ryuge
GolfBravoUSMC
Bright Pebbles
trailing wife
Gloria
Fred
Besoeker
Glenmore
Frank G
3dc
Skidmark
Alaska Paul



Better than the average link...



Rantburg was assembled from recycled algorithms in the United States of America. No trees were destroyed in the production of this weblog. We did hurt some, though. Sorry.
44.192.47.87

Help keep the Burg running! Paypal: