-Lurid Crime Tales-
Man accused of killing, eating dead ex-girlfriend deemed competent for trial
[NY Post] An Indiana man accused of raping, killing and eating parts of his ex-girlfriend's dead body is now mentally competent to stand trial, a state psychiatrist said Thursday.

Joseph Oberhansley, 35, of Jeffersonville has been committed at the Logansport State Hospital since October, when a judge ruled that he wasn't competent to stand trial for the 2014 killing of girlfriend Tammy Jo Blanton.

Prosecutors allege Oberhansley broke into the Jeffersonville home of Blanton in September 2014, and that he raped her, fatally stabbed her and ate parts of her body.

"This matter has been going on for four years now, and it's high time that the victim's family saw justice done," Clark County Prosecuting Attorney Jeremy Mull told the Courier Journal after the hearing.

The letter from the psychiatrist filed with Clark County Circuit Court noted that Oberhansley's competency has been restored since he was committed there last October to undergo competency restoration. In some of his early court appearances after his arrest, Obserhansley had outbursts in court and said his name was Zeus, WAVE3 reported.
Posted by: Besoeker || 08/13/2018 07:56 || Comments || Link || E-Mail|| [10793 views] Top|| File under:
After his wallet was stolen, man chased thief and beat him to death, New Orleans police say
[New Orleans Advocate] Simon Morris snapped when a man swiped his wallet outside an Uptown gasoline station Friday morning. He chased the thief across the street and beat him to death with his fists and feet, New Orleans police said.

Morris, 31, faces a count of manslaughter after the killing of a man identified in court records only by his first name, Edwin.

According to police, Edwin approached Morris and asked him for a dollar outside the Express Mart Gas Station at 4140 S. Claiborne Ave. about 8:20 a.m. Friday. But Edwin then reached into Morris' back pocket, snatched his wallet and ran across South Claiborne at Milan Street.

Morris caught up with him in the rear driveway of Hi Class Customs, an upholstery and window tinting shop at 4201 S. Claiborne. Morris wrested his wallet back and then began beating on Edwin with his fists, police said.

At least two people tried to restrain Morris. But he kept punching and then started kicking Edwin, who "was begging Morris to stop and was attempting to cover his face and body," police said.

Morris battered Edwin's head and body "for a duration of five minutes or more," police said. He didn't stop until one of the witnesses managed to pull him off. The witness said he feared Morris would try to beat him up as well, according to police.

Paramedics took Edwin to University Medical Center for treatment, but he died there not long after arrival. Officers detained Morris and later secured a warrant to jail him on a count of manslaughter.
Posted by: Besoeker || 08/13/2018 00:00 || Comments || Link || E-Mail|| [10796 views] Top|| File under:
-Short Attention Span Theater-
The FBI Finally Makes Peter Strzok Redundant
Finally got around to it, did they? At a minimum, I hope this smirking jagoff loses his pension.


[Fox News] - FBI official Peter Strzok, who played a lead role in both the Russian meddling and Hillary Clinton email probes but became a political lightning rod after the revelation of anti-Trump text messages, has been fired.

Strzok attorney Aitan Goelman said in a statement Monday that his client, a 21-year FBI veteran, was fired Friday afternoon, claiming this was a departure from standard practice and politically motivated. Goelman said the bureau's deputy director "overruled" the FBI's Office of Professional Responsibility.

"This decision should be deeply troubling to all Americans," the attorney said.


Not this one.
Posted by: Raj || 08/13/2018 12:05 || Comments || Link || E-Mail|| [10804 views] Top|| File under:
NBC Ignores Own Reporter and Crew Assaulted By Antifa in Charlottesville
On the one-year anniversary of the deadly Charlottesville protests, white supremacists and radical leftists known as Antifa descended on the Virginia town once more to commit more violence. Late Saturday night, NBC News reporter Cal Perry and his crew were in the thick of it as Antifa members ganged up on them and attacked. The next morning, NBC's Sunday Today ignored the attack and suggested the media was simply "heckled" by their assaulters.


Of course we can expect this same standard to be used in all future instances of "heckling", too. Such as when CNN Jim "Crybaby" Acosta was put in the hospital by the words of some folks at a Trump rally recently.


On Twitter, Perry was documenting the protesters as they marched through the streets of college town when they started to get "very aggressive with the media" and trying to block their camera shots. "Yeah. We're getting a lot of this. Protesters trying to grab our camera," he responded to one Twitter commenter telling him to "f**k off national media vulture."


Afraid someone will recognize you and your tactics?


Things got super-heated when one Antifa protestor shouted "F**k you, snitch a** news b**ch. F**k you" and tried to either pull the camera away from the person using it or knock it to the ground. It was unclear in the video.


Maybe someone should check your W-2s and see who pays you to do this?


Despite the video evidence on the ground from their own reporter, NBC went to Garrett Haake, who was at the White House in anticipation of violence there as another white supremacist rally was set to be held. "Overnight, tense moments in the streets of Charlottesville, Virginia, far left protesters heckling the media and chanting anti-police slogans," he suggested at the top of his report. They actually used footage Perry and his crew shot but didn't show anything from their attack.


I'm actually surprised anyone from the MSM would recognize Antifa as the far left. Let's see if they recognize the Brownshirts as such.


The assault on NBC's reporter came almost a year since their political director, Chuck Todd used his MSNBC program, MTP Daily to elevate Antifa's violence as a legitimate tactic against the right. He even doubled down and allowed them to use the formerly prestigious Meet the Press as a platform to push their hate and violent methods. Todd has never condemned them.


Because if he does, no more platform.


Todd appeared on Sunday Today and had nothing to say about the attack or Antifa, which had been declared a domestic terrorism group by the State of New Jersey before he had them on last year. Instead of condemning Antifa, he lambasted the President for criticizing anthem protesters and targeted his supporters as racists.


Todd, your Antifa boys are not to be equated in any way with misguided anthem protestors who are willing to show their faces and don't use violence and intimidation.


"So I don't think, if the President is, quote, 'learned anything' I think in his mind, he has seen this is an effective political strategy to keep his base, his base," he declared about what the President had learned since last year's violence. "That it is the president's continuation of using to be generous, dog whistles, others say they're not silent. You can hear the whistles pretty loudly."


And I think the relevant parties can hear NBC's lack of a whistle just as loudly.


It's sad and disturbing that NBC would choose to ignore violent leftists assaulting their own employees in exchange for railing against President Trump's voters, but this appears to be the world we live in now. The assault also came after the entire liberal media had been trying to convince the public that Trump supporters where violent ones reporters had to watch out for.


That's because Antifa is still a useful fool/tool to our socialist press. That will change one day, especially if the socialists get what they think they want.


The transcript is below:

NBC's Sunday Today
August 12, 2018
8:02 a.m. Eastern

WILLIE GEIST: Let's begin this morning with the one-year anniversary of the deadly white supremacist protest in Charlottesville and the death of Heather Haier. Demonstrations in Charlottesville during the day on Saturday were peaceful but got out offhand last night as leftist Antifa protestors lashed out at the media and police. Today a large rally is planned in Washington, D.C., with a big police presence to meet them. NBC's Garrett Haake is there for us. Garrett good morning.

GARRETT HAAKE: Hey, good morning Willie. D.C. Police will be flooding this area later today trying to keep separate groups of white nationalists and counter-protesters, even as they converge on this small park later tonight.

[Cuts to video]

Overnight, tense moments in the streets of Charlottesville, Virginia, far left protesters heckling the media and chanting anti-police slogans. As the city rolled out a heavy police presence on the eve of its darkest day.

(...)

HAAKE: On a working vacation in New Jersey, President Trump will watch the rally on television, not from a White House window. On Saturday, Mr. Trump tweeting to preemptively "condemn all racism in violence". A stark contrast to his response to last year's chaos in Charlottesville.

(...)

8:04:34 a.m. Eastern

GEIST: Chuck Todd is NBC's political director and moderator of Meet the Press. Chuck Good morning.

CHUCK TODD: Good Morning.

GEIST: Another extraordinary day in the presidency of Donald Trump right across the street from where he works. He's not there today but will be this demonstration from white nationalists and probably counter-protesters as well. It comes one year after Charlottesville when the President said, of course, there were very fine people on both sides, seeming to put equivalency between the left and the racist right. Where are we a year later? I know you're going to tackle some of this on the show. What has the President learned 12 months on?

TODD: Look, I think we are in a pretty divided place today. I think we are probably more racially polarized today than we were a year ago. And as for the President, since Charlottesville, think about the biggest fight he's picked since Charlottesville. The anthem protesters with the NFL and African-American players kneeling there.

So I don't think, if the President is, quote, "learned anything" I think in his mind, he has seen this is an effective political strategy to keep his base, his base. But I could tell you pretty much every other Republican who has to be on a ballot in 2018 believes that this is at the core of the Republican party suburban voter problem, right? That it is the president's continuation of using to be generous, dog whistles, others say they're not silent. You can hear the whistles pretty loudly. But that is sort of why the Republican Party is in this bind in 2018, where you have a slice of the party, the suburban voters, who are just uncomfortable with the Trump brand of Republicanism.

(...)

Posted by: gorb || 08/13/2018 10:22 || Comments || Link || E-Mail|| [10793 views] Top|| File under:
-Signs, Portents, and the Weather-
Death toll from Indonesia quake tops 380
[DAWN] MATARAM: An earthquake on the Indonesian island of Lombok has killed 387 people, authorities said on Saturday, adding hundreds of thousands of displaced people were still short of clean water, food and medicine nearly a week on.

The shallow 6.9-magnitude quake on Sunday levelled tens of thousands of homes, mosques and businesses across Lombok, just one week after another tremor surged through the island and killed 17.

"It's predicted the

corpse count

will continue to grow because there are still victims who are suspected of being buried by landslides and under rubble, and there are victims that have not been recorded and reported to posts," national disaster agency

front man

Sutopo Purwo Nugroho said.

The number forced from their homes in the disaster has soared to 387,000, Nugroho said, with around 13,000 injured. The hardest hit region of Lombok has been in the north, where 334 people have died and nearly 200,000 have been forced from their homes, according to latest official tolls.

Two people were also killed by the quake on the neighbouring tourist island of Bali.


Posted by: Fred || 08/13/2018 00:00 || Comments || Link || E-Mail|| [10793 views] Top|| File under:
Britain
Islamophobic attacks on Muslim women spike after Johnson comments
[PRESSTV] A watchdog monitoring hate crimes in Britain have announced that several Muslim women have been attacked since earlier this week after former foreign minister Boris Johnson wrote a controversial article and compared women wearing burqa to "letterboxes" and "bank robbers."


Dammit, Brits! Stop dropping your mail in their eye slots!



Posted by: Fred || 08/13/2018 00:00 || Comments || Link || E-Mail|| [10793 views] Top|| File under: Moslem Colonists
China-Japan-Koreas
Laser guns now a reality
[Dhaka Tribune] Laser guns are no longer in the future. China's new laser assault rifle ZKZM-500 is reportedly capable of hitting a target from a kilometer away, igniting flammable objects, and burning through human skin. The researchers behind the project claim it is ready for production.

The US developed laser firing cannons that can be mounted on armored vehicles and can take down drones by burning its body. But effective laser rifles has been in the world of fantasy, until now.

The South China Morning Post spoke with researchers at the Xian Institute of Optics and Precision Mechanics at the Chinese Academy of Sciences, who say they have developed a powerful laser rifle that will soon be in the hands of Chinese police who focus on anti-terrorism.

With a range of 800 meters, the ZKZM-500 laser assault rifle is a 15mm caliber weapon that weighs 3kg, which is roughly the same as an AK-47. It can be used to fire through transparent objects such as windows. And it is powerful enough to burn through a gas tank and ignite fuel storage facilities.

The weapon is absolutely silent and its beam is invisible. In the blink of an eye, the weapon can burn through the skin and tissue, causing "instant carbonization." One researcher told the Morning Post that "the pain will be beyond endurance."

At $15,000 a piece, the ZKZM-500 does not need any ammunition since its lithium-ion battery can handle over 1000 laser burst that lasts around two seconds each. This new tech is restricted for military and police only.


Posted by: Fred || 08/13/2018 00:00 || Comments || Link || E-Mail|| [10793 views] Top|| File under:
India-Pakistan
Karachi's new police chief launches drive against street crimes
[DAWN] Terming increasing street crimes a big challenge for police force, new Bloody Karachi


...formerly the capital of Pakistain, now merely its most important port and financial center. It is among the largest cities in the world, with a population of 18 million, most of whom hate each other and many of whom are armed and dangerous...


police chief Dr Amir Ahmed Sheikh on Saturday launched a campaign to deal with the menace, asking citizens to send their complaints on a WhatsApp number for prompt action.

Additional Inspector General Amir Sheikh had on Aug 8 replaced former Karachi police chief Mushtaq Ahmed Mahar.

Speaking at a

presser

at the Karachi Police Office, the new city police chief said that curbing street crimes would be his first priority as complaints of around 40 to 50 victims were being lodged at city

cop shoppe

s on a daily basis.

Accompanied by DIG Javed Odho and DIG Dr Amin Yousufzai, he said he was launching a campaign against street crimes immediately.


Posted by: Fred || 08/13/2018 00:00 || Comments || Link || E-Mail|| [10793 views] Top|| File under: Govt of Pakistan
Child molester sentenced to triple life imprisonment
[DAWN] LARKANA: The Larkana antiterrorism court on Saturday sentenced one Sirajuddin aka Siraj Kalhoro to triple life imprisonment and imposed a fine of Rs250,000 on him after he was found guilty of abducting, sexually assaulting and killing a five-year-old girl in Naudero last year.

The ATC judge Ahmed Luqman Memon passed the verdict which further said that in case the convict failed to pay the fine he would have to undergo additional imprisonment of 16 months. The convict was later sent to central prison.

The girl's decomposed body was found floating in a pond near railway station a day after she went missing while playing outside her home in Girghal Shah locality in Naudero on Nov 12, 2017.

The woman medical officer who had performed autopsy on the victim's body had declared strangulation as her primary cause of death and later confirmed to police "she was 80 per cent sure the victim had been raped before death", according to the then SHO of Naudero

cop shoppe

Sartaj Jagirani.


Posted by: Fred || 08/13/2018 00:00 || Comments || Link || E-Mail|| [10794 views] Top|| File under: Govt of Pakistan
Minor boy sexually assaulted in Khairpur; 2 suspects arrested
[DAWN] Police on Sunday claimed the arrests of two suspects after a minor boy in Khairpur was sexually assaulted and found dead near Gambat Bypass.

Deputy Inspector General (DIG) Sukkur Azad Khan said that a boy around 12-13 years of age, who worked until late at night at a tire puncture shop next to a petrol pump in Khairpur, was found hanging at the shop early on Sunday morning.

When police were alerted by a passerby, they took the body into custody and transported it to a hospital in the city.

After conducting a post-mortem examination, doctors said there was evidence that the boy had been sexually assaulted before he died, the DIG said, adding that DNA samples from the victim had been taken and would be sent for testing.

The DIG said that the shop owner and a truck driver, both of whom slept at the shop, were taken into custody.

According to local media reports, the boy had been raped and allegedly murdered. Taking notice of the reports, Sindh Inspector General of Police (IGP) Amjad Javed Saleemi had directed the DIG Sukkur to submit a detailed inquiry report of the incident.

He also ordered the senior superintendent of Khairpur to submit a report of the immediate steps taken by police at the

scene of the crime

and directed officials to conduct an unbiased and transparent investigation to ensure the victim's family gets justice.


Posted by: Fred || 08/13/2018 00:00 || Comments || Link || E-Mail|| [10793 views] Top|| File under:
Southeast Asia
11-year-old Thai bride returns from Malaysia after uproar
[DAWN] An 11-year-old child bride returned to Thailand this week following widespread outcry over her marriage to a Malaysian man 30 years her senior, an official told AFP on Saturday.

Malaysian

Moslem

s below the age of 16 are allowed to wed with the permission of religious courts but news of the union between the girl and the 41-year-old trader went viral on social media, reigniting calls to end child marriage.

The ceremony took place in June over the border in Thailand's

Moslem

-majority south in Narathiwat province, where the girl returned to Wednesday in the wake of "immense pressure from Malaysian media", provincial governor Suraporn Prommool said.

The 11-year-old, believed to be the trader's third wife, is undergoing mental-health counselling because of the intense level of attention, Suraporn said. He added that the marriage was not recognised under Buddhist-majority Thailand's civil law but that it took place under the auspices of an Islamic council in Narathiwat with the consent of the girl's parents.

"We cannot do anything [to annul the marriage] because they married under the religious law," he said.

The trader, however, could face six months in jail if it is found that he did not get permission in Malaysia. The girl was born in Thailand to parents who labour in Malaysia's vast rubber plantations and Suraporn said she doesn't speak Thai well.

Around 16,000 girls below the age of 15 in multi-ethnic and predominantly

Moslem

Malaysia are already married, according to the most recent statistics.

But Human Rights Watch senior researcher Heather Barr said that taking into account the number of children married before reaching 18, the figure could be "much much higher".

Uproar in Malaysia prompted the head of the Ministry of Women and Family Development to weigh in on Facebook last month saying the country "unequivocally" opposes child marriage and is taking steps to raise the minimum age to 18.


Posted by: Fred || 08/13/2018 00:00 || Comments || Link || E-Mail|| [10793 views] Top|| File under:
Who's in the News
30
[untagged]
5
Govt of Pakistan
4
Sublime Porte
4
Islamic State
3
Houthis
3
Taliban
2
Moslem Colonists
2
Hamas
2
Govt of Iran
1
Arab Spring
1
Govt of Syria
1
Tehreek-i-Labbaik Pakistan
1
TTP
1
Govt of Iraq
1
Salafists
1
Govt of Saudi Arabia
1
al-Nusra
Bookmark
E-Mail Me
The Classics
The O Club
Rantburg Store
The Bloids
The Never-ending Story
Thugburg
Gulf War I
The Way We Were
Bio
Merry-Go-Blog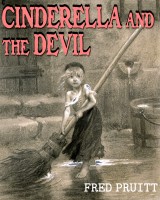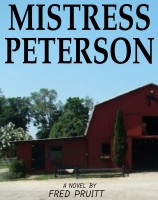 On Sale now!


A multi-volume chronology and reference guide set detailing three years of the Mexican Drug War between 2010 and 2012.

Rantburg.com and borderlandbeat.com correspondent and author Chris Covert presents his first non-fiction work detailing the drug and gang related violence in Mexico.

Chris gives us Mexican press dispatches of drug and gang war violence over three years, presented in a multi volume set intended to chronicle the death, violence and mayhem which has dominated Mexico for six years.
Click here for more information


Meet the Mods
In no particular order...


Steve White
Seafarious
tu3031
badanov
sherry
ryuge
GolfBravoUSMC
Bright Pebbles
trailing wife
Gloria
Fred
Besoeker
Glenmore
Frank G
3dc
Skidmark



Better than the average link...



Rantburg was assembled from recycled algorithms in the United States of America. No trees were destroyed in the production of this weblog. We did hurt some, though. Sorry.
100.24.118.144

Help keep the Burg running! Paypal: