-Lurid Crime Tales-
Today's Idiot
RICHMOND — An Indianapolis man was

tossed in the clink

on two felony counts after failing to pay his bill Thursday night at a Richmond restaurant.

But police say this was not a simple dine-and-dash case.

Philip D. Smith, 46, was charged with one count of theft and one count of impersonating a police officer, both Class D felonies.

According to a police report, Smith finished dining at Applebee's on Richmond's east side when he told his server that he did not have money to

pony up

. He then allegedly displayed a badge, said he was a police officer and asked to go to an ATM to get money.


And the disembodied lips ruined other patrons' appetites.


Authorities said employees at Applebee's called police to report the incident after Smith

came not back

to pay his bill.

"(The employees) took down his license plate number before he left and when he didn't come back, they called and we had officers that were able to locate the vehicle," RPD Capt. Tom Porfidio said.

According to police, the badge that Smith displayed was a security badge and not a police-issued badge.

Smith was released from the Wayne County Jail after posting

two hundred fifty pics of Ben Franklin

. The range for each Class D felony conviction is six months to three years and a $10,000 fine.
Posted by: Korora || 09/23/2013 00:00 || Comments || Link || E-Mail|| [6478 views] Top|| File under:
-Short Attention Span Theater-
The Secret American Subculture of Putin-Worshippers
Two years ago, Gayne C. Young, a Texas-based writer and blogger for Outdoor Life, scored the interview of a lifetime. As a beat writer, Young had enjoyed the outdoor exploits of Russian President Vladimir Putin, who has been documented shooting a gray whale with a crossbow, tranquilizing a tiger attacking a news crew, hunting shirtless, fishing shirtless, and riding horseback shirtless. On a personal level, Young liked the rugged brand of masculinity that seemed a throwback to Teddy Roosevelt. "Although you have Clinton shooting ducks, you never see it. Although Rick Perry says he enjoys hunting, you don't see it. They say they do, but they don't. Obama says he shoots skeet, but they only released one picture," Young says. "Here's a guy out there fishing, with no qualms. He's like, 'You don't like it? Tough.' Then he'd escalate and do more."

His posts on Putin brought in great traffic, so his editor kept encouraging him to escalate. Soon, Young was declaring his "man crush" on the Russian president. ("I hate to use that word, especially on a hunting website," he admits.) He called the Russian consulate, flirted with the right secretary, and went through "hoop after hoop after hoop" until, one Friday, a press attaché called and told him the president wanted his questions in the next 20 minutes.

Young scrambled and sent something over. Six weeks later, Putin replied with an almost unbelievable 8,000-word missive—covering everything from tiger conservation to his favorite works of Hemingway to the innate frailty of human life. He lectured on the similarities between Russians and Americans, and demurred from answering Young's friendliest questions. ("Are you the coolest man in politics?") "People really liked him, at least on our comments section on Outdoor Life," Young says. "Given the demographics of the readership, most are die-hard Republicans," and when they saw Putin hunting, he says, "they were like, 'Obama wouldn't do that.' "

Putinphilia is not, of course, the predominant position of the conservative movement. But in certain corners of the Internet, adoration for the leader of America's No. 1 frenemy is unexceptional. They are not his countrymen, Russian expats, or any of the other regional allies you might expect to find allied with the Russian leader. Some, like Young and his readers, are earnest outdoorsy types who like Putin's Rough Rider sensibility. Others more cheekily admire Putin's cult of masculinity and claim relative indifference to the political stances—the anti-Americanism, the support for leaders like Bashar al-Assad, the oppression of minorities, gays, journalists, dissidents, independent-minded oligarchs—that drive most Americans mad. A few even arrive at their Putin admiration through a strange brew of antipathy to everything they think President Obama stands for, a reflexive distrust of what the government and media tells them, and political beliefs that go unrepresented by either of the main American political parties.

They utterly perplex many observers of the Russian-American relationship. "No clue as to what drives it, other than some form of illness," says Russian-born novelist Gary Shteyngart, author of Absurdistan.

There are many faux Putin fans in America—those who mock the hero worship ironically or half-ironically. But plenty of his fans are serious. Three months ago, Americans for Putin, a Facebook group, sprang up "for Americans who admire many of the policies and the leadership style of Russian President Vladimir Vladimirovich Putin" and think he "sounds better than the Republicrat establishment." The group has an eight-point policy platform calling for "a unified [American] national culture," a "firm stance against Israeli imperialism," and an opposition to the political correctness it says dominates Washington. Though that group is relatively small (167 likes as of Wednesday afternoon, ticking up every few hours), the Obama's-so-bad-Putin-almost-looks-good sentiment can be found on plenty of conservative message boards. Earlier this year, when Putin supposedly caught—and kissed—a 46-pound pike fish, posters on Free Republic, a major grassroots message board for the Right, were overwhelmingly pro-Putin:

"I wonder what photoup [sic] of his vacation will the Usurper show us? Maybe clipping his fingernails I suppose or maybe hanging some curtains. Yep manly. I can't believe I'm siding with Putin," one wrote. "I have President envy," another said. "Better than our metrosexual president," said a third. One riffed that a Putin-Sarah Palin ticket would lead to a more moral United States.

The cult of Putin in America probably has its strongest hold on the readers of ostensibly apolitical humor sites that target young men, such as Cracked and theChive. Cracked's post on why Putin is "The World's Craziest Badass" drew more than 1 million views. TheChive's slide show naming Putin "The Real Life Most Interesting Man in the World" inspired several hundred comments—only a few from Putin-haters distressed to see that he had such a following.

Putin is hardly the first—or the worst—antihero to enjoy the devotion of a small segment of Americans. Nor is he the first to benefit from a deep, reflexive distrust of public institutions like the government or media. The most recent and disconcerting example is the hero worship of Boston Marathon suspect Dzhokhar Tsarnaev, who has a cult following online. Many doubt law enforcement's assertion of his guilt; others create Tumblr pages worshipping him like the latest teenage pop star.

As for Young, recent years have tested the man-crush. He still thinks the guy he interviewed would make a great fishing partner, but he dislikes the "saber rattling" he sees between Putin and Obama. "A lot of people in the outdoors world will say to me, 'Hey look what your boy Putin is doing now. I always respond: 'It's Vlad, and I'm not sure that's the real one,' " Young says. "It's really hard for me right now, with what all is going on, to say which Putin he really is. I would like to say he's the one who answered my questions."

Posted by: gorb || 09/23/2013 12:29 || Comments || Link || E-Mail|| [6477 views] Top|| File under:
Africa North
Moroccans protest against cost of living, government
[Al Ahram] Up to 5,000 people protested in the Moroccan capital Sunday against the Islamist government and the high cost of living after price rises of staple goods, an AFP journalist said.

The peaceful demonstration came as local press also reported a threatened 72-hour general strike in the transport sector from Monday.

Sunday's demonstration took place after a call by the UGTM trade union which is close to the nationalist Istiqlal party.

Istiqlal in May announced its intention to quit the coalition headed by the Justice and Development Party of Prime Minister Abdelilah Benkirane.

Some protesters brandished placards bearing a "thumbs down" symbol.

"We're protesting because of high prices of milk, meat and now petrol," 48-year-old Hassan Marrakchi told AFP.

"And there's no work. We don't want Benkirane -- he's done nothing."

Press reports said Istiqlal chief Hamid Chabat, who is also the mayor of Fez, hired hundreds of buses to ferry demonstrators to the capital for the protest.

Petrol prices jumped on Monday as the cash-strapped government began implementing a fuel price indexation system aimed at reining in oil subsidies and plugging a budget deficit.

Posted by: Fred || 09/23/2013 00:00 || Comments || Link || E-Mail|| [6463 views] Top|| File under: Arab Spring
Egypt competes with world's unhappiest nations
[Al Ahram] A report published by the United Nations'


...a lucrative dumping ground for the relatives of dictators and party hacks...


Sustainable Development Solutions Network has listed Egypt as the 130th most happy nation out of 156 surveyed.


Well, you know, Islam is the Answer®.


Egypt's happiness rate dropped by 21.2 percent in comparison with 2005-2007, according to the 2013 World Happiness Report which was published in September.

According to the report, countries in the Middle East and North Africa have witnessed a decrease of nearly 60 percent in their "happiness rate."

Denmark was listed as the happiest nation in 2013, followed by Norway and Switzerland


...home of the Helvetians, famous for cheese, watches, yodeling, and William Tell...


.

The report made its assessment by looking at a number of factors, including life expectancy, GDP per capita, corruption, citizens' perceived freedom to make life choices, and "social support."

Posted by: Fred || 09/23/2013 00:00 || Comments || Link || E-Mail|| [6463 views] Top|| File under:
Africa Subsaharan
DR Congo retakes four towns from Rwandan rebels
[Bangla Daily Star] The Democratic Republic of the Congo
...formerly the Congo Free State, Belgian Congo, Zaire, and who knows what else, not to be confused with the Brazzaville Congo aka Republic of Congo, which is much smaller and much more (for Africa) stable. DRC gave the world Patrice Lumumba and Joseph Mobutu, followed by years of tedious civil war. Its principle industry seems to be the production of corpses. With a population of about 74 million it has lots of raw material...
said Saturday it had retaken control of four towns in its restive eastern province which had been held by Rwandan ethnic Hutu rebels the FDLR.

Government

front man

Lambert Mende said in a statement that troops had "recovered villages long occupied by the rebels" in a vast operation in the Lubero region of the North-Kivu province which borders Rwanda.

UN-sponsored Radio Okapi said the villages of Lusuli, Vuvati, Buhenge et Kataro had been retaken "progressively and without combat" as the rebels had already left the area.
Posted by: Fred || 09/23/2013 00:00 || Comments || Link || E-Mail|| [6461 views] Top|| File under:
Bangladesh
Grameen Bank to be controlled directly
[Bangla Daily Star] The government is finally bringing the Grameen Bank under direct control of the central bank, to give the authorities more powers over the microcredit organization.


There's some pretty nice loot there.


The decision is in line with the proposals of the government-sponsored Grameen Bank Commission, which recommended bringing the bank under the regulatory control of either the Bangladesh Bank or the Microcredit Regulatory Authority to better plunder monitor its activities.

"It [Grameen Bank] will come under the jurisdiction of the Bangladesh Bank," Finance Minister AMA Muhith said yesterday.

The minister said the central bank would see how it could regulate the bank under the Banking Companies Act.

The microcredit bank is being run by Grameen Bank Ordinance 1983 since its inception three decades ago and it does not directly fall under the jurisdiction of the Banking Companies Act.
Posted by: Fred || 09/23/2013 00:00 || Comments || Link || E-Mail|| [6483 views] Top|| File under:
China-Japan-Koreas
Wealthy Chinese seek U.S. surrogate mothers for second child, green card
(Reuters) - Wealthy Chinese are hiring American women to serve as surrogates for their children, creating a small but growing business in $120,000 "designer" American babies for China's elite.

Surrogacy agencies in China and the United States are catering to wealthy Chinese who want a baby outside the country's restrictive family planning policies, who are unable to conceive themselves, or who are seeking U.S. citizenship for their children.

Emigration as a family is another draw - U.S. citizens may apply for Green Cards for their parents when they turn 21.

While there is no data on the total number of Chinese who have sought or used U.S. surrogates, agencies in both countries say demand has risen rapidly in the last two years.

U.S. fertility clinics and surrogacy agencies are creating Chinese-language websites and hiring Mandarin speakers...Overall, the number of Chinese visitors to the United States nearly doubled in recent years, from 1 million in 2010 to 1.8 million in 2012, U.S. immigration statistics show.

Weltman said that prospective Chinese clients almost always want to chose U.S. citizenship for their babies, while other agencies pointed to a desire to have children educated in the United States.

Some wealthy Chinese say they want a bolt-hole overseas because they fear they will the targets of public or government anger if there were more social unrest in China. There is also a perception that their wealth will be better protected in countries with a stronger rule of law.

Posted by: Anguper Hupomosing9418 || 09/23/2013 05:31 || Comments || Link || E-Mail|| [6517 views] Top|| File under:
N Korea fumes at reports on first lady's past
[Bangla Daily Star]
North Korea yesterday angrily denied reports that it had executed several state performers to cover up the past of its first lady, calling the media accounts an "unpardonable" crime.

The denial came a day after the North indefinitely postponed reunions for families divided by the Korean War, citing South Korean hostility, slander and provocation.

Sunday's denunciation focused on several recent reports carried by the South's "reptile media" aimed at "hurting the dignity" of supreme leader Kim Jong-Un.

In particular it cited a report that several members of the North's Unhasu Orchestra and other state music troupes had been executed by firing squad for taping themselves having sex.


"They were executed for something else!"
Posted by: Fred || 09/23/2013 00:00 || Comments || Link || E-Mail|| [6461 views] Top|| File under:
Economy
Swisher to lay off 250 in Jacksonville
[JACKSONVILLE] Swisher International will lay off 250 employees in Jacksonville as it moves some of its cigar-making production from the city to the Dominican Republic. The company, the world's largest cigar maker, notified the employees on Friday that the layoffs will take place over the next 12 months.

The action follows 150 layoffs last year.

Joe Augustus, senior vice for global affairs, said several factors caused the decision.

"We have established competitors bringing in cigars from offshore at a very low price," he said. "And we've got government regulation and taxation that increases the cost."

When excise taxes were increased on all tobacco products in 2009, Augustus said Swisher had to raise its prices 35 percent to cover the hike.

He said there will be discussions between management and unions over severance packages.

News of the layoffs spread quickly among Swisher employees, even if they weren't at work yet.
Posted by: Fred || 09/23/2013 00:00 || Comments || Link || E-Mail|| [6494 views] Top|| File under:
Europe
Merkel promises four more good years for Germany
[Al Ahram] Chancellor Angela Merkel on Sunday hailed a "super result" after her conservatives won the best election outcome in over 20 years and promised four more good years for Germany. "Together we will do everything in the next four years to again make them successful years for Germany," Merkel, smiling broadly, told cheering supporters of her Christian Democratic Union in Berlin.
Posted by: Fred || 09/23/2013 00:00 || Comments || Link || E-Mail|| [6468 views] Top|| File under:
Olde Tyme Religion
Pope attacks global economics for worshipping 'god of money'
[CA.NEWS.YAHOO] Pope Francis made one of his strongest attacks on the global economic system on Sunday, saying it could no longer be based on a "god called money" and urged the unemployed to fight for work.


Money is a marker, representing an exchange of value, goods or services for goods or services. It's neither intrinsically good or evil. It was invented to facilitate trade, sometime prior to Gilgamesh. He's the Pope. He's supposed to know things like that.


Francis, at the start of a day-long trip to the Sardinian capital, Cagliari, put aside his prepared text at a meeting with unemployed workers, including miners in hard hats who told him of their situation, and improvised for nearly 20 minutes.

"I find suffering here ... It weakens you and robs you of hope," he said. "Excuse me if I use strong words, but where there is no work there is no dignity."

He discarded his prepared speech after listening to Francesco Mattana, a 45-year-old married father of three who lost his job with an alternative energy company four years ago.

Mattana, his voice trembling, told the pope that unemployment "oppresses you and wears you out to the depths of your soul".
Posted by: Fred || 09/23/2013 00:00 || Comments || Link || E-Mail|| [6498 views] Top|| File under:
Sri Lanka
Tamil party sweeps Lankan polls
The Tamil National Alliance (TNA), Sri Lanka's main Tamil party, won a landslide victory in the former Northern war zone where the provincial council elections were held for the first time in 25 years. The TNA swept all five districts of Jaffna, Kilinochchi, Mannar, Mullaitivu and Vavuniya during the elections held on Saturday, defeating the ruling party. The Tamil party which called its win historic, clinched 30 out of 38 seats with the President Mahinda Rajapaksa's United Peoples Freedom alliance (UPFA) coming in far behind winning just seven seats and the Sri Lanka Muslim Congress (SLMC) winning one.

"This has been an unprecedented result in the history of our country, and we're calling on the government to respect and recognise the democratic state of the Northern Province," a TNA spokesman M.A. Sumanthiran, told Khaleej Times.

The Tamil party won 80 per cent of the total votes in the North, while 90 per cent of the people in the most populous district of Jaffna voted for the TNA.

"It is great confidence placed in us by the people despite the various intimidation and violence that occurred during the last days of the elections. Being a democratic verdict that people have given in the backdrop of the war, the government is obliged to respect it," said Sumanthiran.

The TNA said that government was obliged to respect its massive victory. "This means that the provincial council must be a fully exercisable one, and the devolution has to be made a meaningful one as the government has previously promised," said Sumanthiran.


Or else. It'll take a year or two but we'll see another civil war. They never learn...

The major Tamil party has been demanding the government to devolve land and police powers under the provincial council system. The government has repeatedly refused to devolve such powers citing security reasons.

However, the TNA has promised to press on their demands for self-rule in the Tamil majority Northern Province from where the Tamil Tigers rebels fought in an attempt to carve out a separate homeland for the minority Tamils.
Posted by: Steve White || 09/23/2013 00:00 || Comments || Link || E-Mail|| [6470 views] Top|| File under:
Home Front: Culture Wars
O Turns Navy Yard into another Gun Control Argument
President Obama, addressing yet another memorial gathering after a deadly mass shooting, said Sunday evening that he senses "a creeping resignation" in the United States that homicidal lunacy like the Washington Navy Yard massacre "is somehow the new normal." But he said "it ought to be a shock to us all" and should spur Americans to demand "a common sense" balance between gun rights and gun control.


Do they have gun control in Kenya, I wonder?


"We cannot accept this," Obama said of the Sept. 16 attack that killed a dozen people at the Navy Yard. "As Americans bound in grief and love, we must insist here today there's nothing normal about innocent men and women being gunned down where they work."


Unless it's in Foot Hood, of course, where 'workplace violence' is no big deal.


The president did not vow to throw the weight of his presidency behind an effort to enact gun-control legislation, as he did in December at a memorial service after the slaughter at Sandy Hook Elementary School in Newtown, Conn. Instead, he urged the nation to demand such measures.
I can't get anywhere with you rubes, you'll have to do it yourself! And when you fail, it won't be my fault!
"By now . . . it should be clear that the change we need will not come from Washington, even when tragedy strikes Washington," he said at Sunday's service on the barracks parade grounds. "Change will come the only way it ever has come, and that's from the American people."


Unless we're talking about my Obamacare, of course, which I farmed out to Nancy Pelosi and her minions.


Echoing Obama, [D.C. Mayor] Gray told the gathering that "our country is drowning in a sea of guns. Senseless violence like this is an all-too-everyday fact of life here in the District and in our nation's other big cities. It is a fact of life that we must stop accepting."


Does Chicago have gun control, Mr. Mayor? And is violent crime controlled by that gun control?


Obama said: "No other advanced nation endures this kind of violence. None. Here in America, the murder rate is three times what it is in other developed nations. The murder rate with guns is 10 times what it is in other developed nations.


Fact check, anyone?
Posted by: Bobby || 09/23/2013 06:29 || Comments || Link || E-Mail|| [6488 views] Top|| File under:
Who's in the News
35
[untagged]
6
al-Shabaab
4
Arab Spring
3
Govt of Syria
2
TTP
1
al-Qaeda in Pakistan
1
Boko Haram
1
al-Qaeda
1
Hamas
1
Hezbollah
1
Islamic State of Iraq
1
Jamaat-e-Islami
1
Lashkar-e-Islami
1
Lashkar e-Jhangvi
1
Taliban
1
al-Aqsa Martyrs
Bookmark
E-Mail Me
The Classics
The O Club
Rantburg Store
The Bloids
The Never-ending Story
Thugburg
Gulf War I
The Way We Were
Bio
Merry-Go-Blog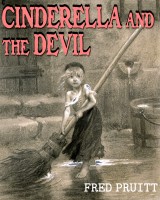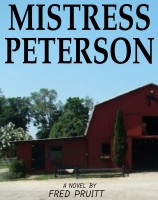 On Sale now!


A multi-volume chronology and reference guide set detailing three years of the Mexican Drug War between 2010 and 2012.

Rantburg.com and borderlandbeat.com correspondent and author Chris Covert presents his first non-fiction work detailing the drug and gang related violence in Mexico.

Chris gives us Mexican press dispatches of drug and gang war violence over three years, presented in a multi volume set intended to chronicle the death, violence and mayhem which has dominated Mexico for six years.
Click here for more information


Meet the Mods
In no particular order...


Steve White
Seafarious
Pappy
lotp
Scooter McGruder
john frum
tu3031
badanov
sherry
ryuge
GolfBravoUSMC
Bright Pebbles
trailing wife
Gloria
Fred
Besoeker
Glenmore
Frank G
3dc
Skidmark
Alaska Paul



Better than the average link...



Rantburg was assembled from recycled algorithms in the United States of America. No trees were destroyed in the production of this weblog. We did hurt some, though. Sorry.
54.80.252.84

Help keep the Burg running! Paypal: