-Lurid Crime Tales-
White Police Officers shoot Black Dog
A video posted yesterday on YouTube shows the grisly shooting of a dog by a police officer in Hawthorne, California.


I'm thinking of adding a new category. I'm just going to call it Oppression. We're starting to get entries for it every day now.


The 130-pound, 3-year-old Rottweiler named Max was shot to death after he escaped through a window in a parked car and ran over to his master, Leon Rosby, who was being arrested for filming the scene on his phone.

The video (watch original on YouTube) shows Rosby, 52, walking his dog Sunday around 7 p.m. near a house with several police squad cars parked outside.

He is seen filming the scene in order 'to make sure nobody's civil rights were being violated,' he told DailyBreeze.com.

Rosby is then seen talking to a pair of police officers in the distance.

Hawthorne Police Lt Scott Swain said that officers were warning Rosby to turn down the music in his car.

'It's distracting the officers. It's interfering with what they are able to hear,' Lt Swain said. 'It's not just a party call. It's an armed robbery call. The officers need to hear what's going on with the people being called out of the residence. That music in his car is bleeding over and it's distracting them.'

A neighbor who witnessed the event said they heard Rosby yell 'It's my (expletive) radio!' to officers.

But Rosby said that didn't happen because as a Christian he doesn't swear.

'I do apologize if I didn't immediately comply,' Rosby said. 'The music may have been a little loud but I was complying.'

Eventually the two officers start walking towards Rosby, who puts Max into his car where the windows are rolled down. Rosby seems to calmly walk over to the officers and turn around, volunteering himself for arrest.

As the officers put handcuffs on Rosby, the dog starts barking and manages to jump out of the car. Another police officer comes over and looks like he's trying to grab the leash when the dog jumps up and the officer shoots him several times.

Lt Swain, however, alleges that the officers were also looking out for Rosby.

'I know it's the dog's master, and more than likely not going to attack him, (but) we've got a guy handcuffed that's kind of defenseless. We have a duty to defend him too,' Swain said.

Rosby was held overnight in jail on suspicion of obstruction of justice and released at 5 AM the next day.

Rosby says that police would not return his dog's body to him.

His attorney Michael Gulden says that Rosby is planning on filing a lawsuit against the Hawthorne Police Department.
Posted by: Besoeker || 07/02/2013 12:32 || Comments || Link || E-Mail|| [6483 views] Top|| File under:
Vatican bank director, deputy resign amid scandal
[FOXNEWS] The director of the embattled Vatican bank and his deputy have resigned following the latest developments in a broadening finance scandal.

The Vatican said Monday that Paolo Cipriani and his deputy, Massimo Tulli, offered to step down "in the best interest of the institute and the Holy See."

Cipriani, along with the bank's then-president, was placed under investigation by Rome prosecutors in 2010 for alleged violations of

Italia

's anti-money-laundering norms after financial police seized 23 million euro ($30 million) from a Vatican account at a Rome bank. Neither has been charged and the money was eventually ordered released.

But the bank, known as the Institute for Religious Works, has remained under the glare of prosecutors and now Pope Francis amid fresh concerns it has been used as an offshore tax haven.
Posted by: Fred || 07/02/2013 00:00 || Comments || Link || E-Mail|| [6509 views] Top|| File under:
Baltimore: 10 Day WIA/KIA update - the ultimate voter suppression
It's summer. Is anything more needed?
BALTIMORE (WJZ/AP) -- The surge in violence continues in Baltimore as the police report more shootings, the last of which happened late Saturday in Northeast Baltimore. At least 40 shootings have happened in the last 10 days and 16 of them were deadly.

Police say two people were shot on Saturday. Neither of the shootings was fatal. Shortly after 8:30 p.m. Saturday, police say a man was shot in the back while standing on Edison Highway in northeast Baltimore. He was taken by ambulance to a hospital.

Earlier Saturday afternoon, a man was shot in the leg in west Baltimore.

Police have stepped up their presence on the streets in response to a surge in violence that included 11 fatal shootings in the span of a week. Commissioner Anthony Batts has said nearly three times the usual number of officers would be on the streets this weekend.

City clergy are now asking residents to step up and end this violent trend.
Posted by: Besoeker || 07/02/2013 00:00 || Comments || Link || E-Mail|| [6466 views] Top|| File under:
-Obits-
Rapper Kris Kross dead.... in the usual way.
A medical examiner's investigator says Chris Kelly of the `90s rap duo Kriss Kross died of a drug overdose.

Investigator Betty Honey of the Fulton County Medical Examiner's office in Atlanta said Monday that a toxicology screening showed the 34-year-old Kelly had a mixture of drugs in his system when he was pronounced dead on May 1. However, Honey said she did not know which specific drugs Kelly had used.

A police report says Kelly's mother told investigators her son used cocaine and heroin the night before he died and had a history of drug abuse.

Kelly, known as "Mac Daddy," performed alongside Chris Smith, known as "Daddy Mac," in the early and mid-1990s. The duo was remembered for the song "Jump" from their 1992 debut album, "Totally Krossed Out."
Posted by: Spomotch Jomomble6667 || 07/02/2013 16:25 || Comments || Link || E-Mail|| [6484 views] Top|| File under:
-Short Attention Span Theater-
In Marburg in Deutschland, Russian Spy Couple Jailed - BBC
A married couple have been sent to jail in Germany after being found guilty of spying for Russia for some 20 years.

The couple, codenamed Andreas and Heidrun Anschlag, are said to have settled in former West Germany on false passports some 25 years ago. A court in Stuttgart gave Andreas Anschlag six years and six months, and Heidrun five years and six months.


Good trading material.... in better times.


They were arrested at their home in the western town of Marburg, in October 2011. They had assisted a Dutch spy.
Police think the couple's names, used in their Austrian passports, were false. They are believed to be Russian and in their early to mid-50s.


But, but, but the cold war is over !


They had acted as a conduit for a Dutch foreign ministry official with access to Nato secrets. He was unmasked and sentenced to 12 years in prison. His arrest led to the couple, who had transmitted secrets to Russia's foreign intelligence service, the SVR.

The BBC's Stephen Evans in Berlin reports that their daughter was born and raised in Germany and knew nothing of their activities - nor of their true identities before they became spies.


"Knew nothing" but was up to 23 words per minute of code.


At the time of their arrest, prosecutors allege, Mrs Anschlag was sitting in her study in front of a wireless transmitter that was receiving encoded messages on a shortwave frequency and was hooked up by cable to a computer.


The Bi-Pole Antenna wires from the garden to the study became suspicious.


Short-wave radio in 2013? Boggle...
Prosecutors say they posed as Austrian citizens of South American origin after arriving in Germany in 1988 and 1990.


If you must know, we are respectable citizens from South America.
Posted by: Besoeker || 07/02/2013 12:00 || Comments || Link || E-Mail|| [6462 views] Top|| File under:
-Signs, Portents, and the Weather-
Middle East plague goes global - Foreign Policy
When the Black Death exploded in Arabia in the 14th century, killing an estimated third of the population, it spread across the Islamic world via infected religious pilgrims. Today, the Middle East is threatened with a new plague, one eponymously if not ominously named the Middle East respiratory syndrome (MERS-CoV, or MERS for short). This novel coronavirus was discovered in Jordan in March 2012, and as of June 26, there have been 77 laboratory-confirmed infections, 62 of which have been in Saudi Arabia; 34 of these Saudi patients have died.
CDC Link and MERS overview
Posted by: Besoeker || 07/02/2013 11:38 || Comments || Link || E-Mail|| [6459 views] Top|| File under:
China enforces law requiring children to visit parents
[Pak Daily Times] A Chinese law requiring family members to visit their elderly relatives went into effect Monday to howls of online ridicule, as the country's huge population ages rapidly.

The regulation "forces" children to visit their parents, the state-run Global Times newspaper said, with concerns growing over increasing numbers of "empty nest" homes.

China's rapid development has challenged its traditional extended family unit, and reports of elderly people being neglected or mistreated by their children have shocked the country.

Last year a farmer in the eastern province of Jiangsu faced a barrage of online criticism after domestic media revealed he had kept his 100-year-old mother in a pig sty. More than 14 percent of China's population, or 194 million people, are aged over 60, according to the most recent figures from the National Bureau of Statistics.

The United Nations


...an idea whose time has gone...


estimates that by 2050, 30 percent of Chinese will be 60 or over, up from 10 percent in 2000 and compared to a worldwide average of 20 percent.

The growing proportion of the elderly is the result of China's controversial one-child policy, which was launched in the late 1970s to control population growth. Internet users generally express concern over the aged, who are highly respected in the close-knit Chinese family unit. But many took to China's Twitter-like microblogs to criticise the new measures. "A country actually legislates respecting its parents?" said one of the eight million people to comment on the story on Sina Weibo.
Posted by: Fred || 07/02/2013 00:00 || Comments || Link || E-Mail|| [6470 views] Top|| File under:
Africa Horn
Champ and Bush Almost Shake hands in Africa
While in Africa, Obama repeatedly has praised Bush for helping save millions of lives by funding AIDS treatment. "I'm looking forward to being able, on African soil, to once again thank him on behalf of the American people for showing how American generosity and foresight could end up making a real difference in people's lives," Obama said Monday.


Funny, I don't remember hearing/reading him quoted praising Bush.


President Obama and predecessor President Bush found common ground in Africa on Tuesday, honoring the victims of a terrorist attack in an unprecedented chance encounter a world away from home.


I almost took out the word "unprecedented", since it seems rather obvious. Besides, I suspect it was not "chance".


The U.S. presidents had a brief, silent appearance together at a monument to victims of the 1998 embassy bombing here in Das Es Salaam. While the two U.S. leaders didn't say anything publicly, or privately their wives engaged in a warm and chatty joint appearance at a summit on African women.


There's mush more about the "warm and chatty" at the link! My keyboard made a pun!(mush/much)


"We're going to start getting these all around Africa," Obama said at the Ubungo Power Plant, which was funded by a U.S grant and built by American corporations General Electric and Symbion. "Pretty impressive stuff." In remarks afterward, he touted the "Power Africa" electricity program as a win-win for Africans and U.S. companies.


Coal for Africans. And Chinese. Indians. We can export it from the US and burn it over there. Ships transporting it don't add to global warming, right? Hypocrite.
Posted by: Bobby || 07/02/2013 06:10 || Comments || Link || E-Mail|| [6462 views] Top|| File under:
Africa North
Champ still backs Morsi inspite a flood of resignations - Breitbart
President Champ called Morsi on Tuesday to express his concern about reports of violence and to urge Morsi to find a political solution to the crisis. In a statement, the White House stressed that it does not support any particular party in Egypt, but rather the Sharia based democratic process. Meanwhile, Morsi himself has remained defiant, rejecting a 48-hour ultimatum issued by the Egyptian military on Monday.

The Champ administration's careful insistence that it supports the Egyptian MB government but not the person or party in power is a clear attempt to run walk back its earlier, and costly, opposition to the demonstrations. Last week, U.S. Ambassador Anne Patterson said that the U.S. government discouraged the forthcoming protests, which quickly grew to become the largest political demonstration in the history of the world.


Discourages the generally peaceful demonstration of possibly millions ?


The k*k sandwich conundrum for the Obama administration is that while Morsi's Muslim Brotherhood government did come to power in a democratic election, it has since undermined the institutional pillars of Egypt's fledgling democracy, including the judiciary and the media, in an attempt to consolidate its power. It has also embraced a "jihad" in Syria at a time when Egyptians at home face extreme economic instability and stagnation.


Them too? Do we need jihad ?


On Tuesday, American political commentator Charles Krauthammer called Obama's "bystander" approach to the Egyptian protests "shocking," but entirely predictable noting that he had eventually called for former President Hosni Mubarak to step down during protests in 2011. Obama claimed on Monday, implausibly, that his administration had never intervened: "Our position has always been, it's not our job to choose who Egypt's leaders are."


Excuse me, but why then do we back the Morsi and the MB ?




Because Champ is an honorable Chicago pol -- once bought, he stays bought...
Posted by: Besoeker || 07/02/2013 11:16 || Comments || Link || E-Mail|| [6460 views] Top|| File under:
Africa Subsaharan
Senegal prosecutor: Ex-Chadian ruler Habre could face crimes against humanity
[FOXNEWS] Senegal


... a nation of about 14 million on the west coast of Africa bordering Mauretania to the north, Mali to the east, and a pair of Guineas to the south, one of them Bissau. It is 90 percent Mohammedan and has more than 80 political parties. Its primary purpose seems to be absorbing refugees...


's chief prosecutor says his preliminary investigation suggests there is enough evidence to charge the ex-president of Chad, Hissene Habre, with war crimes, crimes against humanity and torture.

Mbacke Fall said Monday that Habre will appear before judges the following day in the Senegalese capital, Dakar, where he sought refuge 22 years ago after being ousted in a military coup.

Habre is accused of using cash he allegedly brought with him from Chad's state coffers to buy his freedom in Senegal. Successive governments have dragged their feet on prosecuting him.
Posted by: Fred || 07/02/2013 00:00 || Comments || Link || E-Mail|| [6457 views] Top|| File under:
Arabia
UAE Court Upholds 4-Year Jail Terms for 3 Britons
[An Nahar] A Dubai court on Monday upheld four-year jail terms for three Britons, convicted on drugs charges, who were allegedly tortured during their detention, a newspaper based in the emirate reported.

In April, a lower court convicted the trio of possessing for consumption more than one kilogram (2.2 pounds) of synthetic cannabis known as Spice, jailing each one for four years.

"The Dubai Appeal Court rejected the Britons' appeals and upheld the four-year jail term against each of them after they were convicted of possessing and taking drugs," Gulf News reported on its website.

The three men will be deported after serving their sentences, it added.

Monday's verdict is still subject to appeal before the Cassation Court within 28 days, Gulf News said.

The British government had raised the case of Grant Cameron, Karl Williams and Suneet Jeerth, during an April visit by United Arab Emirates President Sheikh Khalifa bin Zayed al-Nahayan to

Britannia

.



Britannia

-based campaign group Reprieve had said the three men had been "subjected to torture including beatings and electric shocks" by police.
Posted by: Fred || 07/02/2013 00:00 || Comments || Link || E-Mail|| [6458 views] Top|| File under:
India-Pakistan
Ex-rulers generated commission, not electricity: Shahbaz
[Pak Daily Times] Punjab Chief Minister Shahbaz Sharif has said previous rulers simply generated commission and not electricity during their 5-year tenure.

"We will salvage the nation from

scheduled power outages

and fulfil our promise of clearing the circular debt," he said during his meeting with Speaker National Assembly Ayaz Sadiq at Model Town.

"Tough decisions would have to be taken to put economy on the right track. Circular debt is over Rs 500 billion and we will pay it within 60 days. It is ironical that both rich and poor are benefiting from subsidy given on electricity. Only the poor deserve it," he said. The chief minister said that the cost of production of electricity could be reduced by generating power from alternative sources.

"Punjab government has made a plan to produce electricity from solar energy, biomass, biogas and coal with cooperation from the private sector. The provincial government is evolving a 5-year energy policy," said the chief minister.
Posted by: Fred || 07/02/2013 00:00 || Comments || Link || E-Mail|| [6458 views] Top|| File under: Govt of Pakistan
'Secret' Swiss letter: contempt plea filed against Zardari
[Pak Daily Times] A petition was filed in the Supreme Court on Monday requesting contempt proceedings against
President Asif Ali Ten Percent Zardari


... husband of the late Benazir Bhutto, who has been singularly lacking in curiosity about who done her in ...


, former prime minister Raja Pervez Ashraf, former federal law minister Farooq H Naek and Law Secretary (r) Justice Yasmin Abbassy for secretly communicating to the Swiss authorities that the Pakistain government was not interested in pursuing the graft cases against President Zardari.

Syed Mehmood Akhtar Naqvi filed the petition and nominated as respondents President Zardari, Raja Pervez Ashraf, Farooq H Naek and Justice Yasmin Abbassy. He stated that during the premiership of Raja Pervez Ashraf, Law Secretary Abbasy had sent a secret communication to a law firm, Fontanet Associes Geneva, for official confirmation on the Swiss authorities' inability to revive graft cases against Zardari.

The petitioner submitted that existence of the letter became public last week when Attorney General Munir A Malik informed the Supreme Court that although the PPP government had written a letter to the Swiss authorities in compliance with the court order in the National Reconciliation Ordinance (NRO) case, it also sent a second secret communication to a law firm requesting an official confirmation of the Swiss authorities' inability to revive $60 million corruption cases against the president. Naqvi submitted that the communication made to the law firm was tantamount to committing contempt of court.

He contended that the purpose of the second letter was to obstruct justice and requested that President Zardari, former prime minister Raja Pervez Ashraf, former law minister Farooq H Naek and former foreign minister Hina Rabbani Khar be made party to the case and their names be put on the Exit Control List (ECL). Naqvi further stated that the secret letter written to Dr Nicholas Jeanding of law firm Fontanet Associes Geneva requested explaining the position of the Pakistain government to the attorney general of Geneva that the order of closing the cases by the former attorney general had attained finality and the cases could not be reopened under the Swiss law.
Posted by: Fred || 07/02/2013 00:00 || Comments || Link || E-Mail|| [6458 views] Top|| File under: Govt of Pakistan
Home Front: Culture Wars
General Mills Celebrates Gay-Pride Month with New Lucky Charms


General Mills is celebrating gay-pride month with one of its most famous breakfast cereals. The Huffington Post reports that the Minnesota food conglomerate is bringing Lucky Charms out of the closet.

The new campaign centers around the leprechaun-loving toasted-oat-and-marshmallow cereal and uses the handle #LuckyToBe. General Mills announced the campaign in the video above and in a press release sent to homosexual lobbying group GLAAD, in which the company declared, "We're celebrating Pride month with whimsical delight, magical charms, and two new rainbow marshmallows. . . . If you're lucky enough to be different, we're celebrating you."

Of course, General Mills has long been a nemesis of activists concerned about childhood obesity; no word yet on whether the #LuckyToBe campaign will prove sufficient to charm Michelle Obama. But who knows? Given President Obama's own "evolution" on homosexual marriage, perhaps the magically delicious cereal will soon be standard fare at the White House breakfast table.

Posted by: Beavis || 07/02/2013 14:59 || Comments || Link || E-Mail|| [6513 views] Top|| File under:
University Tells Student to Remove Cross Necklace
[RADIO.FOXNEWS] A Sonoma State University student was ordered to remove a cross necklace by a supervisor who thought other students might find it offensive, in a case that prompted even one campus official to speculate that "political correctness got out of hand."


...or maybe I'll title the new category "Land of the Free, Home of the Brave"?


Audrey Jarvis, 19, a liberal arts major at the northern California university, said she had no choice but to seek a "religious accommodation" in order to wear the cross. Her lawyer said she deserves an apology, and the school seems ready to oblige.

"It's amazing in this day of diversity and tolerance on university campuses that a university official would engage in this type of obvious religious discrimination," said Hiram Sasser, an attorney with Liberty Institute, which is representing Jarvis.

Jarvis was working for the university's Associated Students Productions at a June 27 student orientation fair for incoming freshmen when her supervisor told her to remove the two-inch-long cross necklace, according to Sasser.

Sasser said the supervisor told her that the chancellor had a policy against wearing religious items and further explained "that she could not wear her cross necklace because it might offend others, it might make incoming students feel unwelcome, or it might cause incoming students to feel that ASP was not an organization they should join."


Later in the story we hear that the university president was "very upset" about this and "apologized profusely" to Ms. Jarvis. Fact remains that a 'supervisor' thought she/he could get away with this.




Will there be any consequences for the supervisor, other than temporary public embarrassment?
Posted by: Fred || 07/02/2013 14:24 || Comments || Link || E-Mail|| [6458 views] Top|| File under:
Who's in the News
45
[untagged]
16
Arab Spring
4
Govt of Pakistan
3
Salafists
3
Boko Haram
2
al-Nusra
2
al-Qaeda in North Africa
1
Muslim Brotherhood
1
Taliban
1
al-Qaeda in Iraq
1
TTP
1
al-Qaeda
1
Lashkar e-Jhangvi
1
Moslem Colonists
Bookmark
E-Mail Me
The Classics
The O Club
Rantburg Store
The Bloids
The Never-ending Story
Thugburg
Gulf War I
The Way We Were
Bio
Merry-Go-Blog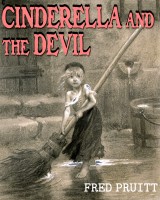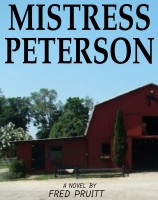 On Sale now!


A multi-volume chronology and reference guide set detailing three years of the Mexican Drug War between 2010 and 2012.

Rantburg.com and borderlandbeat.com correspondent and author Chris Covert presents his first non-fiction work detailing the drug and gang related violence in Mexico.

Chris gives us Mexican press dispatches of drug and gang war violence over three years, presented in a multi volume set intended to chronicle the death, violence and mayhem which has dominated Mexico for six years.
Click here for more information


Meet the Mods
In no particular order...


Steve White
Seafarious
Pappy
lotp
Scooter McGruder
john frum
tu3031
badanov
sherry
ryuge
GolfBravoUSMC
Bright Pebbles
trailing wife
Gloria
Fred
Besoeker
Glenmore
Frank G
3dc
Skidmark
Alaska Paul



Better than the average link...



Rantburg was assembled from recycled algorithms in the United States of America. No trees were destroyed in the production of this weblog. We did hurt some, though. Sorry.
3.223.3.251

Help keep the Burg running! Paypal: