Afghanistan
Pakistan angers Afghans by suggesting Taliban share power
[Pak Daily Times] Pakistain has floated the concept of an Afghan power-sharing arrangement between Kabul and the Taliban as part of a peace talks "end game", Afghan Deputy Foreign Minister Ershad Ahmadi said on Monday, a suggestion met with outrage in Kabul.

The idea was raised in a Friday meeting between Pak National Security Adviser Sartaj Aziz and Afghan ambassador Umer Daudzai, Ahmadi told

Rooters

. It involved a form of federalism and ceding power in some Afghan provinces to the Taliban. The suggestion dashed hopes of a reset in the relationship between the South Asian neighbours following the election of Prime Minister
Nawaz Sharif


... served two non-consecutive terms as prime minister, heads the Pakistain Moslem League (Nawaz). Noted for his spectacular corruption, the 1998 Pak nuclear test, border war with India, and for being tossed by General Musharraf...


last month. It also suggests a visit by British Prime
David Cameron
... has stated that he is certainly a big Thatcher fan, but I don't know whether that makes me a Thatcherite, which means he's not. Since he is not deeply ideological he lacks core principles and is easily led. He has been described as certainly not a Pitt, Elder or Younger, but he does wear a nice suit so maybe he's Beau Brummel ...
to the region at the weekend to promote the Afghan-Pakistain relationship as well as peace talks with the Taliban had failed before he had even arrived.

"We believe this federalism is a means for the Paks to achieve what they could not achieve through their proxy (the Taliban) on the battlefield," Ahmadi said. In Islamabad, Foreign Ministry

front man

Aizaz Chaudry denied any suggestion of ceding territory had been made during the meeting. "It was a courtesy call during which the adviser and ambassador also discussed bilateral relations. No reference was made to ceding of provinces to Taliban," Chaudhry told

Rooters

. Pakistain has a considerable influence over the Afghan Taliban leadership, thought to be based in Quetta.

It is seen as crucial to US and Afghan efforts to promote peace in Afghanistan, a task that is gaining urgency as NATO


...the North Atlantic Treaty Organization. A cautionary tale of cost-benefit analysis....


troops prepare to withdraw from the country by the end of 2014. Afghanistan has long accused Pakistain of playing a double game regarding the 12-year-old war, saying its neighbour, facing a Taliban insurgency of its own, makes public pronouncements about peace, but allows elements of its military to play a spoiling role.

Afghanistan's Caped President

Hamid Maybe I'll join the Taliban Karzai
... A former Baltimore restaurateur, now 12th and current President of Afghanistan, displacing the legitimate president Rabbani in December 2004. He was installed as the dominant political figure after the removal of the Taliban regime in late 2001 in a vain attempt to put a Pashtun face on the successor state to the Taliban. After the 2004 presidential election, he was declared president regardless of what the actual vote count was. He won a second, even more dubious, five-year-term after the 2009 presidential election. His grip on reality has been slipping steadily since around 2007, probably from heavy drug use...
also voiced his concern about Pakistain's motive in the

grinding of the peace processor

during a Saturday news conference with Cameron, saying that "delivering a province or two to the Taliban" would be perceived as an invasion by the Afghan people.

Pakistain was not immediately able to comment on what was said by Aziz or its view of Ahmadi's assertions. Ahmadi also said the ceremonial opening of the Taliban office in the Gulf state of Qatar's capital, Doha, which raised angry protests in Kabul that the office had the appearance of a government-in-exile, was part of a Pak plan designed to increase the

bully boy

s' international prestige. "There are elements within the Pak government who have a grand design of using the

grinding of the peace processor

as a means to undermine the Afghan state and establish little fiefdoms around the country in which the Taliban -- its most important strategic asset in Afghanistan -- play an influential role," he said.

Before Afghanistan suspended talks in Doha, US officials had said they would have stuck to an insistence that the Taliban break ties with al Qaeda, end violence and accept the Afghan constitution, including protection for women and minorities. Ahmadi said despite hopes the new Nawaz administration "may curb meddling in Afghan affairs", Kabul now felt the civilian administration was aiding the double game played by the military and the country's powerful intelligence agency, the Inter Services Intelligence (ISI).

"While we believe there are elements of the military and the ISI who endeavour to weaken the Afghan state, their narrative seems to be getting some kind of buy-in from other state institutions and that's a major concern," he said. In particular, the ISI had played a significant role in the events in Doha, Ahmadi said. Part of the reason Kabul was so outraged by the opening of the Taliban office was the use of symbols, including the Taliban flag that had not been approved as part of the peace deal. Soon after that flag was taken down, some or all of the Taliban delegates held a meeting with ISI officers in Doha, Ahmadi said. "We do monitor these things and we know there have been regular interactions," Ahmadi said.
Posted by: Fred || 07/02/2013 00:00 || Comments || Link || E-Mail|| [6477 views] Top|| File under: Govt of Pakistan
Africa Horn
Somalia demands Kenyan troops leave southern port
[Pak Daily Times] Somalia's government has demanded that Kenyan troops stationed in the volatile port city of Kismayo as part of an African Union


...a union consisting of 53 African states, most run by dictators of one flavor or another. The only all-African state not in the AU is Morocco. Established in 2002, the AU is the successor to the Organisation of African Unity (OAU), which was even less successful...


force be replaced, accusing them of backing a militia force opposing Mogadishu.

Calling for a "more neutral African Union force", Somalia's information ministry accused the troops of supporting militia soldiers "in violation of their mandate", as well as attacking civilians and arresting a top government army commander.

Several rival factions are battling for control of Kismayo, a strategic and economic hub in the southern Jubaland region: these include former

krazed killer

chief Ahmed Madobe, who in May appointed himself "president" of Jubaland, and Bare Hirale, a former Somali defence minister who also leads a powerful militia.
Posted by: Fred || 07/02/2013 00:00 || Comments || Link || E-Mail|| [6457 views] Top|| File under:
Draft Egypt army roadmap to change constitution, scrap parliament
[REUTERS] Egypt's armed forces would suspend the constitution and dissolve an Islamist-dominated parliament under a draft political roadmap to be pursued if Islamist President Mohamed Mursi and the liberal opposition fail to agree by Wednesday, military sources said.

The sources told

Rooters

the Supreme Council of the Armed Forces (SCAF) was still discussing details and the plan, intended to resolve a political crisis that has brought millions of protesters into the streets, could be changed based on political developments and consultations.

Chief-of-staff General Abdel Fattah El-Sisi called in a statement on Monday for Mursi to agree within 48 hours on power-sharing with other political forces, saying the military would otherwise set out its own roadmap for the country's future.
Posted by: Fred || 07/02/2013 12:17 || Comments || Link || E-Mail|| [6481 views] Top|| File under: Arab Spring
Egyptian troops train in streets of Suez as ultimatum to president nears
With unrest sweeping the country, Egypt is believed to have moved several dozen armored vehicles to the volatile border area to contain militant activity. The Israeli military gave no details.

Under a 1979 peace treaty, Egypt is required to coordinate any special military activity in the area with Israel.

In a statement Tuesday, the Israeli army said "the Egyptian military activity in Sinai is coordinated with Israeli security elements and authorized at the most senior levels in Israel, to contend with security threats in Sinai that pose a threat to both Israel and Egypt."

Violent Islamic extremists are gaining strength in Sinai, and Palestinian militants have infiltrated through tunnels from Gaza.
Posted by: tipper || 07/02/2013 11:34 || Comments || Link || E-Mail|| [6460 views] Top|| File under:
Christian Egyptians confront Muslim stronghold
The southern Egyptian city of Assiut has long been a haven for radical Islamists, and its Christian minority has largely kept a low profile. That all changed this weekend.

An estimated crowd of 50,000 packed the streets this weekend to join protests calling for President Mohammed Morsi's ouster, prompting a violent response that left three people dead.

The show of defiance can only be fairly measured in view of the city's bloody history and the shifts in the local centers of power when Morsi became president a year ago, empowering many of the hard-line Islamist groups around the country, including those in Assiut.

The bloody end of the protest -- 32 people were also injured -- points to the high risks that Assiut residents, particularly Christians, face if they were to join the wave of opposition to Morsi's rule that culminated Sunday when millions of Egyptians came out across the country to demand his ouster.

"I, my kids Mariam and Remon and my husband, Nabil, came out because we miss the Egypt we know and we want it back," Assiut resident Mary Demian said. "These people (militant Muslims) say we are infidels and they terrorize us, but we are not scared. This is our nation and we have always lived with Muslims in peace."

The size of Sunday's rally was nearly five times the demonstration that celebrated the ouster of Hosni Mubarak in February 2011. But what is equally important is that the protesters showed a level of defiance and courage that may have been unthinkable just days ago.

It defined a change of mood in a city of 1 million people where political activism has traditionally been the exclusive domain of the powerful Islamists of Gamma Islamiya, a hard-line group that fought a bloody insurgency against Mubarak's regime in the 1990s. The insurgency left more than 1,000 people dead, including foreign tourists and Christians.


I keep wondering if the best thing Egyptian Christians could do would be to join together in a relatively small, out-of-the-way place in Egypt, declare a separate nation, and put up a high fence. They'd need a military, too. But it's really clear that the Muslims and Copts aren't living together so well, and that is destined to continue.

Good fences make good neighbors. I think a poet said that once.
Posted by: tipper || 07/02/2013 07:54 || Comments || Link || E-Mail|| [6478 views] Top|| File under:
Al-Qaeda continues propaganda push
[MAGHAREBIA] With turbulent conditions across North Africa, al-Qaeda in the Islamic Maghreb is trying to take advantage of the situation by stepping up its multimedia campaign.

Last Thursday (June 27th), al-Andalus Media Productions aired an audio and video news bulletin entitled "Monthly Report of AQIM".

The piece recorded 3 days earlier contained a summary of recent terror tapes and a full report on recent al-Qaeda operations in Sahel-Saharan countries. It also drew attention to the terror network's new Twitter account and AQIM blog.

The new video sought to target citizens by using the terrorist organization's own "country names", such as al-Manara [i.e. Mauritania] and Kairouan [i.e. Tunisia].

The list included an admonition to Ennahda in Tunisia by Algerian AQIM leader Sheikh Abu Abdulillah Ahmed al-Jijeli. Mauritanian Abu Yahya al-Chinguetti also delivered an address to the people of Tunisia urging them to support Sharia.

Other propaganda messages were aimed at audiences in Mauritania and Mali while Sheikh al-Jijeli wrote an article where he railed against the Algerian government.

The most prominent points in the latest recorded message focused on addressing the political regime in Tunisia, represented by Ennahda, according to Islamion.com.

The message also included a repetition of what Sheikh al-Jijeli said when he confirmed that the group would adhere to the recommendations of Ayman al-
Zawahiri
... Formerly second in command of al-Qaeda, now the head cheese, occasionally described as the real brains of the outfit. Formerly the Mister Big of Egyptian Islamic Jihad. Bumped off Abdullah Azzam with a car boom in the course of one of their little disputes. Is thought to have composed bin Laden's fatwa entitled World Islamic Front Against Jews and Crusaders. Currently residing in the North Wazoo area. That is not a horn growing from the middle of his forehead, but a prayer bump, attesting to how devout he is...
not to target post-revolution governments, extend a hand of co-operation with them to apply Sharia, "liberate"

Mohammedan

countries and consider the country of Kairouan as land of preaching.

The sheikh then demanded Ennahda review its policies towards the group and to apply Sharia. Meanwhile,


...back at the wreckage, Captain Poindexter awoke groggily, his hand still stuck in the Ming vase...


he warned it of the consequences of injustice.

However,


facts are stubborn; statistics are more pliable...


the spokesperson for the terrorist organization said al-Qaeda was prepared to discuss any issue with Ennahda and reiterated their support of Ansar al-Sharia


...a Yemeni Islamist militia which claims it is not part of al-Qaeda, even though it works about the same and for the same ends...


and other radical groups.

Although AQIM's intervention in Maghreb politics is not new, the latest bulletin carries symbolic connotations that may be different from previous connotations, said Sid Ahmed Ould Tfeil, an expert in salafist groups' ideology.

"Al-Qaeda's speech and its various statements are only a political, security manoeuvre that mainly targets the political elite in Arab Spring countries. However,


facts are stubborn; statistics are more pliable...


these statements also carry implied messages for the peoples," he said.

Ould Tfeil added that "Al-Qaeda wants to say that it sympathises with the vulnerable governments in Arab Spring countries. This is, however, in the interest of al-Qaeda itself because it too suffers from precariousness and crackdowns, but hides this feeling with this show of force."

Hamdi Ould Abdullah, a political analyst, told Magharebia that through this statement, the Maghreb branch of al-Qaeda wants to say that it was a partner in the Arab Spring revolutions and, on the other hand, it wants to prove relations with the parent al-Qaeda at a time when all other terrorist branches, whether in Syria or Iraq, are suffering from lack of harmony.
Posted by: Fred || 07/02/2013 00:00 || Comments || Link || E-Mail|| [6463 views] Top|| File under: al-Qaeda
UN peacekeepers take over ahead of Mali polls
[Pak Daily Times] United Nations


...the Oyster Bay money pit...


peacekeepers took over security duties from African troops in Mali on Monday with a mission to ensure stability in the conflict-scarred nation just four weeks ahead of planned elections.

A 12,600-strong force officially replaced the AFISMA military mission, which has been supporting French soldiers who entered Mali in January to halt an

krazed killer

advance and to help the government re-establish its authority over the vast country.

Soldiers from troop-contributing west African countries and UN officials took part in a "re-hatting" ceremony in Bamako on Monday, replacing their head gear with the distinctive light blue berets of the UN.



La Belle France

is winding down its deployment from its peak of nearly 4,500 but is to keep up to 1,000 troops in Mali and will maintain responsibility for military strikes against the

myrmidon

s.

Rwandan General Jean-Bosco Kazura, formerly second in command of African Union


...a union consisting of 53 African states, most run by dictators of one flavor or another. The only all-African state not in the AU is Morocco. Established in 2002, the AU is the successor to the Organisation of African Unity (OAU), which was even less successful...


troops in Sudan's western Darfur region, will lead the UN mission -- known as MINUSMA.

The force is made up largely of Africans already stationed in Mali but China has offered to supply more than 500 troops in what would be its biggest contribution to UN peacekeeping.

The mission is due to play a key role in presidential polls announced for July 28 but the election commission has raised doubts over its ability to stage a free and fair vote with such short notice.
Posted by: Fred || 07/02/2013 00:00 || Comments || Link || E-Mail|| [6457 views] Top|| File under: al-Qaeda in North Africa
46 sexual assaults in Tahrir protests Sunday 30 June: Anti-harassment group
[Al Ahram] Forty-six sexual assaults are reported by Operation Anti-Sexual Harassment (OpAntiSH) during the huge protests covered by international media in Tahrir Square that intend to oust Egypt's President Morsi.

"There [were] men with sticks at the entrance of the metro station across from KFC in Tahrir who are attacking women," reports OpAntiSH, a volunteer group that works to combat sexual violence in protests within the square's perimeter in downtown Cairo.

Hundreds of thousands gathered in Tahrir Square on Sunday in a mass rally against President Mohamed Morsi demanding he step down and call for early presidential elections.

Sexual harassment, mainly in the form of mob assaults, has become an issue that plagues Tahrir Square during political protests. OpAntiSH asks any volunteers to join them on Monday, since protests are expected to continue.

The group, along with Tahrir Bodyguard, another grassroots initiative fighting harassment, urged women to stay away from Tahrir Sunday night.

"The area is not safe and we recommend leaving, if possible," Tahrir Bodyguard tweeted.

Virtual arguments between anti-harassment activists and the Brotherhood's media outlets peaked on Sunday, when Morsi supporters holding a counter-demonstration in Nasr City, a Cairo suburb, criticised the sexual harassment at the the opposition protests.

The Brotherhood English-language site 'Ikhwanweb,' retweeted reports by activists on harassment.

Noting this, activists and Twitter users said the Brotherhood are retweeting only to tarnish the image of the anti-Morsi rally in Tahrir Square.

OpAntiSH retorted to Ikhwanweb: "Good you are RTing [retweeting] us, this way it is clear to the world that the ruling party knows, thus the regime knows & still does nothing."
Posted by: Fred || 07/02/2013 00:00 || Comments || Link || E-Mail|| [6458 views] Top|| File under: Arab Spring
Al-Azhar Concerned over Gunmen 'Infiltration' into Egypt Protests
[An Nahar] The Cairo-based Al-Azhar, Sunni Islam's top authority, voiced concern on Monday about the infiltration of

gunnies

into "peaceful" protests across Egypt demanding the resignation of Islamist President Mohammed Morsi.

"Al-Azhar is monitoring with deep concern what is happening, particularly reports of casualties and the arrest of arms smugglers who seem to have infiltrated the peaceful scene in a bid to turn their weapons on gatherings and cause further bloodshed," a statement said.

It came after at least 16 people died across Egypt on Sunday in

festivities

between supporters and opponents of Morsi.
Posted by: Fred || 07/02/2013 00:00 || Comments || Link || E-Mail|| [6462 views] Top|| File under: Arab Spring
Egypt revolutionary forces: Army should stay out of domestic politics
[Al Ahram] Egypt's revolutionary political powers and parties opposed to military rule reacted with worry to the Egyptian Armed Forces' Monday statement giving political powers in Egypt 48 hours to reconcile, otherwise the army would issue a "roadmap" for Egypt's political future.

Revolutionary political groups, such as the 6 April Youth Movement , the Revolutionary Socialists, the Egyptian Popular Current and the Strong Egypt Party issued a statement last week in which they declared their refusal of both

Moslem Brüderbund

rule and military rule.

"The 6 April Youth Group [Ahmed Maher Front] has made it clear that there is no turning back to pre-25 January 2011 and Mubarak rule, or to post-11 February 2011 military rule," Ingy Hamdy, a leading 6 April member, told Ahram Online.

"We made this clear when we joined other political groups and parties opposed to military rule, Mubarak regime rule and

Moslem Brüderbund

rule," she added.

"The statement by the armed forces was clear regarding what it said about giving 48 hours to political powers to reconcile or else it would introduce a political roadmap," Hamdy said.

"We are totally against this; we support the role of the army as protector of our borders, our people and our national security, but we do not want to return to military rule or a political roadmap," Hamdy said, pointing out that the Supreme Military Council's "roadmap" in 2011 was "what brought Egypt to its current political crisis."

"The roadmap is already there; it has been provided by revolutionary youth in the form of the roadmap of the 30 June Front and the youth of the 'Rebel' campaign and 6 April," said the political activist. She added that the people should listen to revolutionary youth and follow their roadmap this time around.

"We don't want anyone to adopt this roadmap, whether the military or remnants of the Mubarak regime or Morsi. We want the people to adopt it," said Hamdy.

The roadmap proposed by the 30 June Front stated that President Morsi should be replaced by the head of Egypt's High Constitutional Court; that Egypt should have an independent prime minister; and that a technocratic cabinet be appointed for six months until a new constitution is drafted, to be followed by presidential and parliamentary elections.

"The statement suggests direct intervention by the armed forces in politics, and this is the result of the political elite's failure, which resulted in dictatorship by one group and a president," said Ahmed Emam, leading member of the Strong Egypt Party.

"As a political party against military intervention in politics, we are being put in a very critical situation as political powers in Egypt are trying to drag the Egyptian armed forces back to the political scene," Emam told Ahram Online.

The moderate-Islamist Strong Egypt Party has been demanding early presidential elections and participating in the 30 June protests and sit-ins.

The Revolutionary Socialists movement, which stands against military rule, refused the armed forces statement altogether.

"The Revolutionary Socialists demand Morsi step down and at the same time refuse the armed forces statement," Ahmed Ezzat, a member of the leftist movement, told Ahram Online.

Ezzat believes that the statement by the armed forces was issued for two reasons.

"I believe the armed forces had to issue this statement and take this step because it does not want civil disobedience," he said. "The people were leading the movement and wanted to launch a civil disobedience campaign; at the same time, after the arrogance the

Moslem Brüderbund

showed, the army had to move."

"We are not a political group and will not comment because we do not know what is going to happen, but we would like to remind the people that there were more than 15,000 civilians dragged before military trials during the military council's rule," Sarah El-Sherif, a member of the 'No to Military Trials' campaign, told Ahram Online.

She added that President Morsi's new constitution allowed civilians to be tried in military courts.
Posted by: Fred || 07/02/2013 00:00 || Comments || Link || E-Mail|| [6458 views] Top|| File under: Arab Spring
Muslim Brotherhood's reign in Egypt will end within a week: Ex-PM Shafiq
[Al Ahram] The reign of Egypt's

Moslem Brüderbund

, political home of struggling President Mohamed Morsi, will end within a week, former Egyptian prime minister Ahmed Shafiq said on Monday.

Shafiq, whom Morsi narrowly beat in a presidential run-off vote last year, also did not rule out seeking the presidency once again.

He was speaking before Egypt's armed forces issued a virtual ultimatum to Morsi by calling on the nation's feuding opposition to agree on a roadmap for the country's future within 48 hours.

"We are going through a stage, which we knew we'd inevitably have to go through. It is not strange. The failure of the Brotherhood cannot be withstood and has led to catastrophes of all kinds and it was completely expected," Shafiq told

Rooters

from Abu Dhabi, capital of the United Arab Emirates.

"In my expectation, I think that this regime will completely end its relation with Egypt within a week and will end its relationship forever within the region ... Yesterday the regime's (reign) almost ended," Shafiq said.

Millions of Egyptians

erupted into the streets

on Sunday to demand that Mursi quit, in crowds that were far larger than the Arab Spring uprising that toppled Hosni Mubarak


...The former President-for-Life of Egypt, dumped by popular demand in early 2011...


in 2011.

Shafiq was the last prime minister under Mubarak.

An outspoken critic of Morsi, Shafiq said the Brotherhood had "led us to catastrophe in less than a year".

Mursi specifically criticised Shafiq in a speech he gave last week ahead of the scheduled protests.

The

Moslem Brüderbund

's critics have accused the Islamist movement of using a series of electoral victories to monopolise power. Egyptians are also uneasy with a failing economy that has seen tourism and investment dry up, high inflation and fuel and power shortages.

Shafiq, who is on an official watch list over graft charges which he has dismissed as political, did not rule out his return to Egypt to seek the presidency once again.

"For sure, I can do this (run as president) ... my voters are present and their numbers have increased," he said.

"This talk is before its time. But there's no doubt that it's one of the possibilities ahead of me," Shafiq said.

The former air force pilot and prime minister, who along with his daughters and grandchildren fled to Abu Dhabi in June 2012 after Mursi was declared president, said he had been coordinating the street protests.

"No doubt, even though I've been sitting here (Abu Dhabi) I've had a role in what's happening," he said.

"I'm in continuous coordination with colleagues in Cairo. The coordination is over 24 hours. It's as if I'm living in Egypt," without giving details of the actual measures.

In a military career spanning four decades, Shafik served as a senior fighter pilot under ousted President Hosni Mubarak's command, and was credited with shooting down two Israeli aircraft in the October 1973 war.
Posted by: Fred || 07/02/2013 00:00 || Comments || Link || E-Mail|| [6458 views] Top|| File under: Arab Spring
8 Shura Council members resign in protest at political standoff
[Al Ahram] Eight independent non-Islamist parliamentarians officially resigned from Egypt's upper house of parliament, the Shura Council, on Monday in protest at the simmering political stand-off in the country.

Speaker of the Islamist-dominated Shura Council, Ahmed Fahmy, is to look at the resignations in a board meeting on Tuesday.

The members include Nadia Henry, Sameh Fawzy, Kamal Soliman, Suzy Adel, Gamil Haleem, Farid El-Bayaad, Magdi El-Maasarawy and Nabil Azmy, according to state-run news agency


...and if you can't believe the state-run news agency who can you believe?...


MENA.

Among the reasons cited by the resigned members are mounting political polarization, continuing deadlock and solidarity with the opposition's demands.

On Saturday, Shura Council member Nadia Henry announced during a conference convened by the anti-President Morsi 'Rebel' campaign the resignations of independent parliamentarians in solidarity with the signature drive.

The resignations were tendered officially on Monday.

In their Monday meeting with Fahmy, resigned members reiterated calls for snap elections to end the current political standoff.
Posted by: Fred || 07/02/2013 00:00 || Comments || Link || E-Mail|| [6458 views] Top|| File under: Arab Spring
Egypt's Brotherhood is panicking, Western capitals are confused
[Al Ahram] "I want to tell the US administration: you are so fake because when you talk about democracy you don't really mean it. You supported [ousted President Hosni] Mubarak for 30 years because he was serving your interests and when you found someone else [President Mohamed Morsi] who could serve these interests you decided to support him -- against the will of the population," said Madiha, a woman in her 30s protesting near the presidential palace in Heliopolis on Sunday.

Wearing a headscarf in the colours of the Egyptian flag, Madiha, a pharmacist, said that she could not believe "the stupidity of the Americans. They are making the same mistakes; they are siding with the dictator and I am sure that in a few days they will realise they've made a mistake and they will try to convince us that they were on our side. But this time it will not work."

Madiha and her friends were marching among endless crowds expressing their anger against President Mohamed Morsi who was celebrating his first year in office.

There were even larger demonstrators in Tahrir Square and elsewhere across the nation. For Western diplomats in Cairo and in Western capitals, especially Washington, it was a surprise to see millions of demonstrators demanding a premature end to the four-year term of Morsi, the

Moslem

Brother who made it "from prison to palace."

In the words of one European diplomat in Cairo, "This is so much bigger than what we anticipated. I mean even bigger than we were anticipating yesterday [Saturday] when it was becoming clear that the demonstrations would be bigger than we had anticipated," she said.

Speaking before the marches that began at sunset, she added, "At the end of the day, and despite what we had expected, we will have to come around and acknowledge the choices made by the Egyptian people."

Until last week, Washington was under the impression that "nothing really big is expected in Cairo" and only a few thousand middle class people who had never liked the

Moslem Brüderbund

would show up.

By sunset in Cairo, the number of demonstrators was growing and according to Ahram Online sources there was an extended debate in Washington over whether or not the US should go beyond the "we are concerned and all parties must talk" comments adopted by US President Barack Obama
Ready to Rule from Day One...
two days ago, or if the line should be to "wait and see" the outcome to make sure that it was not a one-day show of strength by Mubarak regime remnants.

"[The US] is confused; they are not sure what to predict simply because nobody knows how things will unfold. I think when it becomes clearer that the people will stick to their demands and the number of demonstrators will not decline in the next few days, then one can expect a shift of the announced position from the US -- especially because it seems clear the army is not going to turn against the people," one Washington-based foreign diplomat said.

Several Western capitals have been asking the

Moslem Brüderbund

leadership for their reaction. For the most part the Islamist group's reaction has been three-fold: the volume of demonstrators is bound to decline; there are also demonstrators supporting Morsi; it will take a few days before the whole matter is defused; and Morsi is capable of getting over this difficult period as he did last autumn when he was faced with demonstrations over the constitutional declaration.

But according to Western diplomats, the

Moslem Brüderbund

leadership does not sound comfortable. "Actually, they tell us they will have the upper hand but they don't sound it at all," said a Cairo-based Western diplomat.

Speaking to Ahram Online, some Brotherhood members reiterated the traditional line that the "

Moslem Brüderbund

does not interfere in the affairs of the presidency," but added that there would be more demonstrations in support of President Morsi in the coming days.

So far, Morsi supporters have only been protesting in Cairo's Nasr City. This offers a striking contrast to the protests against Morsi in almost every governorate.

For the Brotherhood members who spoke to Ahram Online, these demonstrators are to the credit of Morsi because it shows a truly democratic president who does not oppress protestors like Mubarak did.

"Yes, we feel safe of course and that is why we are here with our children and wives," said Hassan, an engineer in his 40s demonstrating against President Morsi outside the presidential palace on Sunday. "It is very obvious from everything the police and army have been saying during the past few days that demonstrators would be safe."

Hassan's words were interrupted by an SMS from a friend in Tahrir Square. He read it and announced "army helicopters flying over Tahrir Square are dropping Egyptian flags; it is a sign that we will have our way."

He added, "Yes, we will have our way and the Americans and everybody else will have to agree because their interests are with the people. It was clear by what they did with Mubarak who had been their obedient servant all the time."

A merger between the will of the people and the army is something Washington would have to heed. In the words of an Egyptian diplomat, "Perhaps there will come a moment when the Americans will decide that it is in their interests to speed up and support the demonstrators, especially because there are indications that Jihadists are already creating unrest in Sinai -- this is the red line that Israel, and therefore the Americans, will not allow anyone to pass."
Posted by: Fred || 07/02/2013 00:00 || Comments || Link || E-Mail|| [6459 views] Top|| File under: Arab Spring
Egypt interior ministry declares support for armed forces' statement
[Al Ahram] Egypt's interior ministry has issued a statement declaring its "full support" for the armed forces' Monday statement regarding political developments in Egypt.


"The police forces announce their full solidarity with the armed forces' statement out of concern for national security and Egypt's best interests at this critical juncture," read the ministry statement.

The interior ministry reiterated its vow to perform its role of protecting the citizenry and vital institutions, as well as safeguarding protesters' security.

"The police force stands at equal distance from all political powers; it is not biased towards one faction of society at the expense of another," the statement read.
Posted by: Fred || 07/02/2013 00:00 || Comments || Link || E-Mail|| [6462 views] Top|| File under: Arab Spring
Armed forces spokesman: Egypt military doctrine does not permit coups
[Al Ahram] Egyptian Armed Forces

front man

Ahmed Ali issued a statement on Facebook on Monday stating that Egyptian military doctrine did not allow for "military coups."


"What do you call it then?"
"We call it .. something else."

"Egyptian Armed Forces' doctrines do not include military coups as a policy. The armed forces already deployed on Egypt's streets in 1977, 1987 and 2011 and this did not lead to a coup, but rather [led the army] to stand with the will of the great Egyptian people and their desire for reform and change."

Earlier on Monday, the armed forces issued a statement giving all political powers 48 hours to resolve Egypt's current political standoff or else face a military-imposed "roadmap" for the country's political future.

"The armed forces statement was issued to push all political players to find a solution to the current political crisis and reach national reconciliation in line with the demands of the Egyptian people," Ali said.

The armed forces

front man

added that the military would not take part in politics or accept a role other than that laid down for it by established democratic norms.
Posted by: Fred || 07/02/2013 00:00 || Comments || Link || E-Mail|| [6460 views] Top|| File under: Arab Spring
Free speech under threat in Tunisia
[MAGHAREBIA] As Tunisian

politician

s resume debating the draft constitution on Monday (July 1st), legal and media experts are criticising the document for failing to protect freedom of expression and access to information.

They called in particular for a review of articles 30 and 31.

"The main problem is not these articles, but in how to guarantee them," constitutional law professor Slim Laghmani said on June 22nd.

In the past few weeks, Tunisia has seen a flurry of "free speech" trials, including ones that ended in prison sentences for rapper Weld El 15, and for foreign and local "FEMEN" activists.

The National Union of Tunisian Journalists (SNJT) on June 17th warned of the "continuous decline of public freedoms, foremost among which is the freedom of opinion, expression and innovation".

According to the SNJT, the country is witnessing "the continuous decline of public and personal freedoms, foremost among which is freedom of opinion, expression and innovation, whether through the new draft constitution, repeated unjust trials, or attacks on journalists, innovators and civil society activists".

Tunisia's "current version of the constitution fails to fully protect freedom of expression", Amnesia Amnesty International also noted last month.

The group urged the Constituent Assembly to refine the applicable articles to conform to Tunisia's obligations under the United Nations


...an organization originally established to war on dictatorships which was promptly infiltrated by dictatorships and is now held in thrall to dictatorships...


' 1966 International Covenant on Civil and Political Rights.

"Tunisians expect the new constitution to strongly consolidate freedoms, foremost among which is the freedom of expression and media, and to give it legal and institutional guarantees," media law professor Mostafa Beltaief said.

"The media is finding itself faced with 3 challenges: creating a legal framework that makes it independent of the ruling power; establishing regulatory committees; and confirming the freedom of creating media institutions," Beltaief told Magharebia.

The professor also pointed out that while articles 30 and 31included an arsenal of freedoms and rights, they "unjustly restricted them".

"Article 148 also restricts such information in a stark violation of international standards," the legal scholar said.

The "Civil Coalition for the Defence of Freedom of Expression in Tunisia" has called for cancelling an article in the new draft constitution that stipulates activation of a new "media body".

"Creating this body, which will be tasked with amending all components of the media sector and overseeing the right to freedom of expression and access to information, is an unmatched novelty in democratic systems," the activist group noted.

Hichem Senoussi, a member of the High Independent Authority for Audio-Visual Communication (HAICA), commented that there had been a decline in the right to access to information in the last version of the constitution.

"The law on access to information has two enemies: financial corruption and political despotism," Senoussi said.

Former Prime Minister Béji Caid Essebsi's government approved a law on accessing information, but it was never activated due to the lack of governing provisions and an ''information culture" among Tunisian bureaucrats.

"There is no awareness or training, and without that, employees at departments wouldn't know the meaning of the right to access information," said Professor Ridha Jnaieh of the Sousse Faculty of Law.
Posted by: Fred || 07/02/2013 00:00 || Comments || Link || E-Mail|| [6459 views] Top|| File under: Arab Spring
Egypt's presidency defies military, says it's a "coup"
Mohamed Morsi's regime has indicated that it will not give in to the threat of a military coup, just hours after the Egyptian army gave it 48 hours to placate the millions who have taken to the streets calling for the president's departure. The head of Egypt's armed forces, General Abdel Fattah Sisi, threatened direct military involvement in the political process "if the demands of the people are not realised", in a statement implying that Morsi should either step down or at least call early elections. The presidency indicated that it viewed the statement as a coup d'etat, and implied that Morsi was safe as long as his administration still had US support.

"Obviously we feel this is a military coup," a presidential aide said. "But the conviction within the presidency is that [the coup] won't be able to move forward without American approval."

The aide's comments implied that the regime was hopeful of continued American support. They also suggested the presidency was banking on the likelihood that the military would not risk upsetting America, which provides it with significant funding.

The US ambassador to Egypt has spent recent days trying to persuade opposition figures to engage in dialogue with Morsi instead of supporting protests.


Posted by: Pappy || 07/02/2013 00:00 || Comments || Link || E-Mail|| [6463 views] Top|| File under:
Africa Subsaharan
Nigeria Army Fighting Boko Haram May Be Abusing Rights: Watchdog
[BUSINESSWEEK] Nigeria's National Human Rights Commission said it received credible allegations security forces have been involved in human rights


One man's rights are another man's existential threat.


violations, including rape, in their fight against the Boko Haram
... not to be confused with Procol Harum, Harum Scarum, possibly to be confused with Helter Skelter. The Nigerian version of al-Qaeda and the Taliban rolled together and flavored with a smigeon of distinctly Subsaharan ignorance and brutality...
Islamist group.

According to the allegations, the Joint Task Force, which is fighting the

Death Eater

group, has carried out "summary executions, torture, arbitrary detention amounting to internment," the government's human rights watchdog said in a report released yesterday.

"In particular, we have received persistent and credibly attested allegations of indiscriminate disposal of dead human remains" by JTF personnel and the northeastern Borno state Environmental Protection Agency, the Abuja-based agency said.

Nigerian authorities have been battling Boko Haram, which has killed thousands in gun and

kaboom

s across Nigeria's north and Abuja, the capital, since 2009, while fighting to establish an Islamic state in Africa's top oil producer.

At least five wards in the town of Baga in Borno state were "completely razed by the soldiers," as they responded to an April 16 attack by Boko Haram that killed a soldier, the commission said, citing a police report. Local officials and residents in Baga, a town near Lake Chad, say at least 185 people were killed and more than 2,000 houses were burnt town.

"Properties worth millions of naira were lost" amid the fire which burned more than 30 vehicles, 57

cycle of violence

s and 100 bags of beans and maize, the commission said, citing the police report.

'Thresholds of Killing'
The military said only six

non-combatants were killed

, while one soldier and 30 Boko Haram fighters died in fighting. They said 30 thatched houses were burned due to incendiaries set off by weapons used by Boko Haram.

Defense Headquarters

front man

Chris Olukolade in Abuja declined to comment on the report when contact today by phone for comment by Bloomberg News.

"The impression has been created in the controversy that has followed this incident that certain thresholds of killing may be permissible as long as they are made to appear low enough," the commission said. "Tragically, Government has not done enough to discourage this impression."
Posted by: Fred || 07/02/2013 00:00 || Comments || Link || E-Mail|| [6465 views] Top|| File under: Boko Haram
Britain
Channel 4 to 'provoke' viewers who associate Islam with terrorism
Channel 4 has said it will broadcast the Muslim call to prayer live every morning during Ramadan as a deliberate act of "provocation" aimed at viewers who associate Islam with terrorism and extremism.

The broadcaster, which was launched with a mission to appeal to minority audiences, will return to its controversial roots by screening a season of programmes around the Muslim period of prayer and fasting, which begins next Tuesday.

A senior Channel 4 executive defended the broadcaster's decision to provide extensive coverage of the most significant event in the Islamic calendar by suggesting that Ramadan was of greater interest to its viewers than the "blanket coverage" given to the 60th anniversary of the Queen's Coronation by its rivals.
Posted by: tipper || 07/02/2013 11:53 || Comments || Link || E-Mail|| [6458 views] Top|| File under:
China-Japan-Koreas
'West encouraging Xinjiang terrorism'
[Pak Daily Times] The United States is encouraging "terrorism" in Xinjiang, Chinese state media said Monday, also claiming that separatists in the region -- which has a large Uighur minority -- had fought alongside Syrian rebels.

Beijing denies that the unrest in the vast region bordering Central Asia -- which last week left at least 35 people dead -- is due to ethnic tensions between Uighurs and China's majority Han.

It has vowed to crack down on "terrorist groups" and ordered military exercises ahead of Friday's anniversary of major riots in 2009 that left around 200 dead.

But rights groups for the mostly

Mohammedan

Uighurs blame unrest on economic inequality and religious repression, and Washington has raised concerns about discrimination.

The People's Daily, a mouthpiece for the ruling Communist Party, slammed the US government and media for what it said was its role in the violence.

"For fear of a lack of chaos in China," it said in a commentary, the US was "conspiring to direct the calamity of terrorist activities toward China".

"America's double standards on the issue of countering terrorism is no different than incitement and indulgence... How is this different than those who act as accomplices to terrorism?" it said.

It asked if the 9/11 attacks and Boston marathon bombings in April meant "America's ethnic and religious policies also have problems", while rejecting such linkages in China.

"The violent terrorist incidents in Xinjiang are not an ethnic issue or a religious issue," it said, calling the "massacres" of officials and bystanders "inhumane".
Posted by: Fred || 07/02/2013 00:00 || Comments || Link || E-Mail|| [6474 views] Top|| File under:
Anti-N.Korea Leaflets Suspended Amid Threat from Pyongyang
North Korea has stepped up its rhetoric against Seoul, threatening that Imjingak, a park near the demilitarized zone, is within its striking range.

This comes after North Korean defectors in Seoul and U.S. human rights activists announced they would fly anti-Pyongyang propaganda leaflets across the border. The North Korean military, through its state-run Korean Central News Agency, slammed the government here for purposely plotting the leaflet-dropping event.

However, police stopped protestors from proceeding with their plan so as not to stoke tensions after the North threatened to retaliate.
Posted by: Steve White || 07/02/2013 00:00 || Comments || Link || E-Mail|| [6458 views] Top|| File under:
Europe
Le Pen Stripped of Immunity
European lawmakers stripped French National Front leader Marine Le Pen of her parliamentary immunity Tuesday, paving the way for the far-right leader to face a probe over alleged anti-Muslim comments.

The vote at the European Parliament in Strasbourg was by a show of hands with a clear majority in favor. It confirmed a decision by the Parliament's legal affairs committee last month to recommend lifting her immunity.

Ms. Le Pen, who has been a European lawmaker since 2004, was in parliament for the vote. Her father, former National Front leader, Jean-Marie Le Pen also attended.

Ms. Le Pen finished third in last year's French presidential election, scoring the highest percentage of the vote the National Front has ever received in the first round of the vote.

After parliament's decision on Tuesday, the National Front said in a statement that the lawmakers decision "reflects the terrible anxiety of an elite against a responsible politician who has the courage to tell the truth to her compatriots."

In a television interview after the vote Ms. Le Pen said she stood by her comments. "I take responsibility for them and I will go and defend them before the court," she said.

The lawmaker who sponsored the vote, Swedish member of parliament Cecilia Wikström from the Liberal ALDE group, welcomed the result.

"I am pleased that the European Parliament with a wide majority chose to follow my recommendation, namely to waive the immunity of Marine Le Pen. Now it's up to the French judiciary to try her case," Ms. Wikström said.
Posted by: tipper || 07/02/2013 11:39 || Comments || Link || E-Mail|| [6458 views] Top|| File under:
The Grand Turk
Istanbul to host rally in support of Morsi
There is a rally planned in support of Egyptian President Mohammed Morsi in the Sarachane district of Istanbul, Anadolu agency said on Monday.

The demonstration will be held by a group of activists supporting Morsi's political, economic and religious views.

Mass demonstrations are underway in Egypt demanding the resignation of the current president Mohamed Morsi. Organizers of the protest rallies claim that they have collected more than 22 million signatures for Morsi's resignation. The latter marked the first anniversary of arrival to power on June 30.

Supporters of the president also gathered for a mass rally in Cairo "to support the legitimately elected president".
Posted by: Steve White || 07/02/2013 00:00 || Comments || Link || E-Mail|| [6459 views] Top|| File under:
Great White North
2 arrested in alleged Canada Day plot
Two suspects have been arrested on terror charges and are accused of plotting to use explosive devices in Victoria, British Columbia, on Canada Day, which fell on Monday, James Malizia of the Royal Canadian Mounted Police said Tuesday.

The alleged target was the B.C. legislature, according to RCMP Assistant Commissioner Wayne Rideout.

Two Canadian-born citizens, John Nuttall and Amanda Korody, have been charged with conspiring to place an explosive in or against a place of public use, with intent to cause death or serious bodily injury; facilitating terrorist activity; and making or having in their possession an explosive substance with intent to endanger life, Rideout said.

"This self-radicalized behavior was intended to create maximum impact and harm to Canadian citizens at the B.C. legislature on a national holiday," Rideout said.

The suspects "were inspired by al Qaeda ideology," Malizia said, adding, however, there was no international link to the alleged plot.

The alleged threat was detected early and "at no time was the security of the public at risk," Malizia said.
Posted by: tipper || 07/02/2013 15:04 || Comments || Link || E-Mail|| [6462 views] Top|| File under: Moslem Colonists
India-Pakistan
Pakistani girl injured with Malala gets British visa
[Pak Daily Times] A Pak schoolgirl injured in the Taliban attack on Malala Yousufzai last year has been granted a British student visa after receiving death threats in her home country, it emerged on Monday.

Shazia Ramzan, 15, had a joyful reunion with her friend Malala when she flew into Birmingham airport in central England on Saturday night, their first meeting since they were shot on their school bus on October 9.

Both girls are being supported by the office of
Gordon Brown
... the hapless former British PM ...
, the former British prime minister who now serves as United Nations


...an organization originally established to war on dictatorships which was promptly infiltrated by dictatorships and is now held in thrall to dictatorships...


special envoy for global education.

Shazia will now have a chance to complete her studies at an undisclosed school thanks to a scholarship and support from charities, including Brown's A World At School initiative.
Posted by: Fred || 07/02/2013 00:00 || Comments || Link || E-Mail|| [6459 views] Top|| File under: TTP
Syria-Lebanon-Iran
Kerry Sez He and the Russians Want a Conference on Syria
Kerry said the two countries both believe the meeting should take sooner rather than later, but acknowledged it might not be possible until August or later.


Allowing some time for local developments.


"Our objective remains the same -- that to recognize the notion that there really isn't a military victory, per se, for Syria that keeps Syria as a country," Kerry said. "And No. 2, that we have an obligation to try to work towards a peaceful resolution because a peaceful settlement is the best way to save the state of Syria and to minimize destruction."

He emphasized that the first international conference called for a transitional government for Syria "with a neutral environment by mutual consent to a full transfer of power."


Wow. Wotta intellect!




The man has a knack for getting p'wned...
Posted by: Bobby || 07/02/2013 06:31 || Comments || Link || E-Mail|| [6463 views] Top|| File under:
Ghosn Warns of Extremism, Accuses Certain Factions of Protecting Asir
[An Nahar] Caretaker Defense Minister Fayez Ghosn warned on Monday from the proliferation of

Death Eaters

in

Leb

, accusing Lebanese political factions of playing a role in the rise of Salafist

holy man

Sheikh Ahmed al-Asir.

Some "Lebanese factions protected him all this time. Had the army locked away
Yez got nuttin' on me, coppers! Nuttin'!
him, they would have said that a certain party is being targeted" through this arrest, Ghosn told al-Akhbar newspaper.

Asir, a controversial Sunni

holy man

who gained prominence for his criticism of Hizbullah, has not been seen since a fighting last week between his armed supporters and the Lebanese army in Abra outside the southern city of Sidon.

Around 18 soldiers and more than 20

gunnies

were killed in the gunbattles that began when Asir's supporters opened fire on an army checkpoint.

"The Sidon incidents wouldn't have taken place had soldiers were not been killed in a cold blood," he said, adding "the army's reaction was natural."

Several parties have accused the military of targeting the Sunni sect and abusing the

gunnies

that it arrested for taking part in the fighting.

"Let them stop targeting the army and casting doubts ... Or else they will regret it when it is too late," Ghosn said. "It is the only unified institution left" in the country.

The caretaker defense minister confirmed that Hizbullah did not take part in the Abra fighting despite accusations that the party's members had opened fire on Asir's supporters.

"With due all respect to all parties, the army's decisions are independent," Ghosn told al-Akhbar. "It does not accept to belong to a certain party nor it allows anyone to interfere in an issue that targets the country's security."

He warned that among the biggest dangers facing the country was "the proliferation of extremism and terrorism."

Posted by: Fred || 07/02/2013 00:00 || Comments || Link || E-Mail|| [6459 views] Top|| File under: Salafists
Syria Says Egypt Muslim Brotherhood Model a 'Failure'
[An Nahar] The

Moslem Brüderbund

has proven a failure in Egypt, Syria's Information Minister Omran al-Zohbi said on Monday, as Egyptian protesters demonstrated for a second consecutive day against Islamist President Mohamed Morsi.

"It is clear the

Moslem Brüderbund

is incapable... of running the state in Egypt. Their model has failed for ever," Zohbi said at a

presser

broadcast by Syrian state television


... and if you can't believe state television who can you believe?


.

"The

Moslem Brüderbund

's regime in Egypt is dead, but the death certificate has not yet been published," the minister said.

There is long-standing animosity between the Syrian regime and the

Moslem Brüderbund

, and membership in the group has been punishable by death in Syria since the 1980s.

The Brotherhood today plays a key role in the exiled opposition National Coalition, which is recognized by more than 100 states and organizations as legitimate representative of the Syrian people.

A year on from taking power in Egypt, "they have managed to demolish... the state's reputation", said Zohbi.

Egypt's opposition Monday gave Morsi a day to quit or face civil disobedience.

The Egyptian health ministry said 16 people died on Sunday in nationwide protests against Morsi, including eight in

festivities

between his supporters and opponents outside the

Moslem Brüderbund

headquarters in Cairo.

Zohbi meanwhile lashed out against the group for "destroying national unity" in Egypt.

Posted by: Fred || 07/02/2013 00:00 || Comments || Link || E-Mail|| [6458 views] Top|| File under: Muslim Brotherhood
Short Round: Iran, Russia cannot be enemies
President Mahmoud Ahmadinejad, who is in Moscow to attend the second Summit of Gas Exporting Countries Forum, met with a group of Iranians residing in Moscow and told them Iran and Russia cannot be enemies of each other, IRNA reported.

On relations between Iran and Russia, the president said the two countries are historical neighbours and cannot be enemies of each other.

'Our friendship is in favor of the two nations and all regional countries and must be strengthened', said President Ahmadinejad.

Fortunately for Iran, the president of Russia follows the same policy.

Stressing that development of relations is the basis of social life, the president said further relations with all countries and people who are against hegemony is among the policies of the Islamic Republic of Iran.
Posted by: Steve White || 07/02/2013 00:00 || Comments || Link || E-Mail|| [6458 views] Top|| File under:
Who's in the News
45
[untagged]
16
Arab Spring
4
Govt of Pakistan
3
Salafists
3
Boko Haram
2
al-Nusra
2
al-Qaeda in North Africa
1
Muslim Brotherhood
1
Taliban
1
al-Qaeda in Iraq
1
TTP
1
al-Qaeda
1
Lashkar e-Jhangvi
1
Moslem Colonists
Bookmark
E-Mail Me
The Classics
The O Club
Rantburg Store
The Bloids
The Never-ending Story
Thugburg
Gulf War I
The Way We Were
Bio
Merry-Go-Blog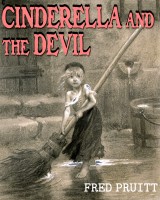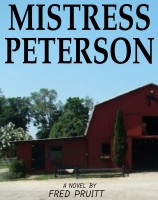 On Sale now!


A multi-volume chronology and reference guide set detailing three years of the Mexican Drug War between 2010 and 2012.

Rantburg.com and borderlandbeat.com correspondent and author Chris Covert presents his first non-fiction work detailing the drug and gang related violence in Mexico.

Chris gives us Mexican press dispatches of drug and gang war violence over three years, presented in a multi volume set intended to chronicle the death, violence and mayhem which has dominated Mexico for six years.
Click here for more information


Meet the Mods
In no particular order...


Steve White
Seafarious
Pappy
lotp
Scooter McGruder
john frum
tu3031
badanov
sherry
ryuge
GolfBravoUSMC
Bright Pebbles
trailing wife
Gloria
Fred
Besoeker
Glenmore
Frank G
3dc
Skidmark
Alaska Paul



Better than the average link...



Rantburg was assembled from recycled algorithms in the United States of America. No trees were destroyed in the production of this weblog. We did hurt some, though. Sorry.
54.158.251.104

Help keep the Burg running! Paypal: