-Lurid Crime Tales-
Pakistani hacker sentenced in two cyberheists
[Pak Daily Times] A Pak man who participated in two multimillion-dollar ATM heists targeting debit card processors was sentenced in Brooklyn federal court on Friday to 18 months in prison.

Imran Elahi pleaded guilty last year to access device fraud and conspiracy, largely for his involvement in two precision strikes: a $9 million heist in 2008 involving RBS WorldPay and a $14 million hack in 2011 against Fidelity Information Services.

The cybercrimes were strikingly similar to the $45 million global ATM heist that Brooklyn federal prosecutors revealed last month, when US Attorney Loretta Lynch charged eight defendants with using stolen debit cards at thousands of automated teller machines worldwide over a period of hours in a coordinated attack.

That effort involved MasterCard Inc prepaid debit cards issued by Bank Muscat of Oman and National Bank of Ras Al Khaimah PSC, or Rakbank, of the United Arab Emirates.

In court on Friday, prosecutors praised Elahi for immediately waiving extradition upon his arrest in the Netherlands last May and agreeing to cooperate with the government.

Elahi's case was sealed until recently, and details of his cooperation remain under wraps.

Lynch's office has not indicated whether there is any connection between Elahi's assistance and the case in May. The ringleaders of the Middle East heist, and the country in which they are based, have not been charged or publicly identified by authorities.

Assistant US Attorney Cristina Posa said Elahi had provided "significant assistance" to

Sherlocks

. When asked by US District Judge John Gleeson what sentence seemed appropriate, she said, "If he was to go home to his family this weekend, I wouldn't be bothered by it."

In so-called "unlimited operation" heists, like those Elahi admitted to joining, hackers gain access to the computer systems of payment processors that handled prepaid debit cards for various financial institutions and dramatically increase the available balance and withdrawal limits on a handful of cards.

Co-conspirators in countries around the world then fan out to ATMs and take out money using the stolen debit card numbers in a coordinated global operation.

The operations can net cybercrime rings enormous sums of money in short amounts of time. In the case revealed in May, "casher crews" were able to withdraw $40 million in just over 10 hours.

Authorities said Elahi was responsible for disseminating the debit card numbers to casher crews in Mexico and elsewhere. Between 2005 and 2012, Elahi's activities earned him roughly $250,000 to $300,000.
Posted by: Fred || 06/30/2013 00:00 || Comments || Link || E-Mail|| [6459 views] Top|| File under:
-Short Attention Span Theater-
Soldier missing 43 years in Vietnam finally accounted for
The Department of Defense POW/Missing Personnel Office (DPMO) announced today that a soldier, missing from the Vietnam War, has been accounted for and will be buried with full military honors along with two of his crew members.

Army Spc. 5 John L. Burgess, of Sutton Bay, Mich., was the crew chief of a UH-1H Iroquois helicopter that crashed in Binh Phuoc Province, South Vietnam. Also, killed in the crash were 1st Lt. Leslie F. Douglas Jr., of Verona, Miss.; lst Lt. Richard Dyer, of Central Falls, R.I.; and Sgt. 1st Class Juan Colon-Diaz, of Comerio, Puerto Rico. Another crew member, Pfc. John Goosman, survived the crash and was rescued. Remains representing Dyer, Colon-Diaz, and Burgess, will be buried as a group in a single casket, on July 2, at Arlington National Cemetery.
The crash site was very close to the Cambodian border and was off limits to investigators for decades. By the time they found remains, there wasn't enough left for DNA matching; but they did find remains. John L. Burgess was adopted. The DPMO & other federal agencies do genealogy research in cases like his, but somehow thoroughly missed the newspaper articles, personal tributes and genealogy-related facts scattered all over the internet, related to him, such as this one. The news media close to his home town were already aware of his natural family & were in fact knocking on their doors for interviews shortly after this press release. His natural siblings were completely taken by surprise. After a lot of phone calls, emails & Facebook posts, this was sorted out. Many of his closest relations will be at Arlington National Cemetery for the interment. I was very impressed by the dedication and sensitivity of those investigating John's case.
Posted by: Anguper Hupomosing9418 || 06/30/2013 00:00 || Comments || Link || E-Mail|| [6460 views] Top|| File under:
Sri Lanka man dies of heart attack after shocking electric bill
[Pak Daily Times] A Sri Lankan man suffered a fatal heart attack after being presented with a shocking electricity bill, a media report said Saturday.

The 61-year-old victim had protested at the Ceylon Electricity Board in Colombo Friday that his bill had suddenly spiked, the Ceylon Today newspaper said.

It said the man was told that the bill was due to a hefty tariff increase from last month and suffered a heart attack on the news, collapsing at the electricity board headquarters.

The newspaper did not give the victim's bill amount, but said it was in line with the new 50 percent tariff increase. The man identified as S P Samaradasa collapsed on a chair, the newspaper said in a front-page report headlined: "Electricity tariff claims first victim."

"The cause of death was identified as a heart attack," the paper added. He was dead on arrival at hospital. Sri Lanka is one of the most expensive countries in Asia for electricity with a kilowatt- hour costing up to 47 rupees ($0.37).
Posted by: Fred || 06/30/2013 00:00 || Comments || Link || E-Mail|| [6463 views] Top|| File under:
Eager Beaver Blamed for U.S. State Internet Outage
[An Nahar] Officials have finally identified the culprit behind a 20-hour Internet and cellphone outage last week in northern New Mexico --an eager beaver.

CenturyLink

front man

David Gonzales told The

News Agency that Dare Not be Named

on Friday that a beaver chewed through the fiber line last week. He says the evidence was discovered by contractors who worked to repair the outage.

Officials say more than 1,800 Internet users were affected by the blackout. The number of cellphone users without service during that time is still unknown.
Posted by: Fred || 06/30/2013 00:00 || Comments || Link || E-Mail|| [6471 views] Top|| File under:
-Signs, Portents, and the Weather-
Earthquake hits Iranian province of East Azerbaijan
On Saturday, an earthquake measuring 4.1 points hit the city of Khoy in the Iranian province of East Azerbaijan, according to the official news website of the Iranian iribnews TV channel.

The tremors were recorded at 01:46 local time, the Seismological Center of the Institute of Geophysics of the University of Tabriz said.

The earthquake affected more than 50 houses in the villages of Khoy, resulting in cracks on the walls. Recall that another earthquake hit Khoy last week, affecting more than 70 homes.

No reports have been made on the earthquake victims.
Posted by: Steve White || 06/30/2013 00:00 || Comments || Link || E-Mail|| [6462 views] Top|| File under:
Africa Subsaharan
Six killed in Central African clashes as anger mounts over abuses
[Pak Daily Times] Clashes between ex-rebels and armed civilians killed six people in Bangui as anger mounted over abuses by the Central African Republic's new rulers, police and medics said Saturday.

The violence broke out on Friday in a northern neighbourhood of the capital when a student believed to have been kidnapped by ex-rebels was found dead, a police official said on condition of anonymity.

"Protesters, most of them youths, set up barricades and started burning tyres on the street to voice their anger over the discovery of the body of a student... who was

kidnapped

in broad daylight by Seleka forces," he said, referring to the former rebel group now in power.

The police source said the ex-rebels then "opened fire on the protesters with live bullets, killing one person."

Shots were fired back at the Seleka men, killing two, the official said, adding that another three unidentified people were

rubbed out

in the ensuing confusion. Twenty five people were also

maimed

.

"This is a provisional toll that is likely to worsen because gunfire from heavier and automatic weapons was heard in the neighbourhood later on, soon spreading to much of the city," he said.

Seleka (which means "alliance" in the Sango language) forces ousted the impoverished country's leader Francois Bozize in March. One of its leaders, Michel Djotodia, has since been sworn in as interim president but smouldering violence has continued to plague the landlocked nation. "The

maimed

keep coming in. Most of them were hit by stray bullets in various Bangui districts," Romain Guitizia, the director of a Bangui hospital, told AFP.

"It's tense here, we're not sure what is going to happen," he said.

Witnesses said a Protestant youth centre and a bank were looted as chaos spread across the capital.

Residents have repeatedly taken the law into their own hands over what rights groups say are executions and pillaging by ex-rebels.

Relief agencies in the Central African Republic warned on Thursday that the troubled nation was facing a serious humanitarian crisis as a result of the coup and its aftermath.

Human Rights Watch


... dedicated to bitching about human rights violations around the world...


said Seleka had "targeted and killed at least 40 civilians, and intentionally destroyed 34 villages or towns since February."

Djotodia's administration denies any involvement in the violence but senior Seleka members, including one of the former rebellion's top generals, issued a statement demanding an internal dialogue to tackle ongoing insecurity and rights violations.

Bangui has asked the regional bloc CEMAC to boost its troop presence from 700 to 2,000 in a bid to stabilise the capital.
Posted by: Fred || 06/30/2013 00:00 || Comments || Link || E-Mail|| [6457 views] Top|| File under:
Obama calls for reforms in Zimbabwe
[Bangla Daily Star] US President Barack Obama
I am not a dictator!...
yesterday called for Zim-bob-we's government to stop harassing its citizens and to implement reforms ahead of landmark elections expected later this year.


Free square on the Bingo card...

"Harassment of citizens and groups needs to stop and reform needs to move forward so people can cast their votes in elections that are fair and free and credible," he said during a visit to neighbouring South Africa.

Veteran president Bob Muggsy Mugabe


Octogenarian President-for-Life of Zim-bob-we who turned the former Breadbasket of Africa into the African Basket Case...


has set elections for July 31, drawing fierce criticism from his political foes.

Critics accuse Mugabe of attempting to push through a vote before reforms that would clean up the electoral roll, free the media and limit the military's political role.

Prime Minister Morgan Tsvangirai -- who will face Mugabe in the polls -- has threatened to boycott any unilaterally declared election date.
Posted by: Fred || 06/30/2013 00:00 || Comments || Link || E-Mail|| [6458 views] Top|| File under:
Caribbean-Latin America
Brazilian leader's popularity plummets after protests
[Pak Daily Times] Brazilian President Dilma Rousseff's approval rating has plunged by nearly 30 points since huge streets protests over shoddy public services and corruption rocked the country, according to a poll out Saturday.

It has gone from 57 percent down to 30 percent since June 6-7, said the Datafolha survey, which added that the percentage of people who think her government is doing a "bad or terrible" job has risen from nine to 25 percent since.

In March, Rousseff's popularity stood at 65 percent. In June, her approval rating dipped in all regions, according to the survey of 4,717 people conducted in 196 cities. The latest poll, which has a margin of error of two percent, comes as a wake-up call for Rousseff and her ruling leftist Workers Party ahead presidential polls scheduled for October 2014. The protests have been largely peaceful but have at times been marred by violent

festivities

with police and acts of vandalism.
Posted by: Fred || 06/30/2013 00:00 || Comments || Link || E-Mail|| [6458 views] Top|| File under:
Europe
EU demands explanation after reports of NSA spying
European officials reacted with fury Sunday after a report that the U.S. National Security Agency spied on EU offices. The European Union warned that if the report is accurate, it will have tremendous repercussions.

"I am deeply worried and shocked about the allegations," European Parliament President Martin Schulz said in a statement. "If the allegations prove to be true, it would be an extremely serious matter which will have a severe impact on EU-US relations. On behalf of the European Parliament, I demand full clarification and require further information speedily from the U.S. authorities with regard to these allegations."

German Justice Minister Sabine Leutheusser-Schnarrenberger "said if the accusations were true it was reminiscent of the Cold War," ministry spokesman Anders Mertzlufft said, adding that the minister "has asked for an immediate explanation from the United States."

The German newspaper Der Spiegel reported that "the U.S. placed bugs in the EU representation in Washington and infiltrated its computer network. Cyberattacks were also perpetrated against Brussels in New York and Washington."

The information came from secret documents obtained by Edward Snowden, which the paper "has in part seen," according to the report. "A 'top secret' 2010 document describes how the secret service attacked the EU's diplomatic representation in Washington."


Of course we spy on others. So do the Europeans. Wanna bet the French have a similar system? Of course they do. Governments are charged with national security. Of course they'll spy on others to ensure their own safety. It's what they do.

The issue isn't whether the NSA spies on others. It's why the NSA spies on us.
Posted by: tipper || 06/30/2013 08:00 || Comments || Link || E-Mail|| [6469 views] Top|| File under:
Home Front: Politix
Kerry, on Mideast tour, to confront doubts in Asia
We don't need Jahwn to 'confront' doubters. We need him to win them over. In other words, we're doomed...

Secretary of State John Kerry heads to talks in Asia trying to quash fears that the vaunted US refocus on the region is not serious as he puts a personal priority on peace in the Middle East. Kerry plans to attend Southeast Asian talks in Brunei from Monday, which has become his unofficial deadline to wrap up his latest Middle East trip in which he is shuttling between Israeli and Palestinian leaders to revive peace talks.

Even in Brunei, his focus will not be solely on Asia as he is expected to meet Russian Foreign Minister Sergei Lavrov on tensions over the Syria war and the mysterious presence in Moscow of US intelligence leaker Edward Snowden.


What's "mysterious" about it?

Kerry has visited the Middle East five times in as many months. His second trip to Asia since taking office in February -- he earlier went to China, Japan and South Korea -- is again part of a larger tour.

Kerry dismissed suggestions he was uninterested in Asia, saying that he planned to travel "shortly" to Indonesia and Vietnam and believed in President Barack Obama's so-called "pivot" of putting more of a focus on Asia.


Is he traveling upriver to Cambodia?

Kerry said that the United States has always been capable of "dealing with more than one crisis in more than one part of the planet at the same time".

"People should not think that, because we are trying to bring peace to an area that has been struggling for 30 years now under the yoke of conflict and dissension, that that means we can't also pay attention to these other issues," Kerry told Voice of America during his latest trip.

Diplomats and some analysts have voiced concern that the United States is shifting back to older priorities after the departure of Kerry's predecessor Hillary Clinton, who prided herself on paying attention to Asia.


She prided herself on a whole lot, in fact, not that her performance matched...

Clinton sought to develop a broader relationship with a rising China and spearheaded US outreach to Myanmar, which has surprised even many critics by embracing democratic reforms in the past three years.

Clinton was the first secretary of state to visit all 10 members of the Association of Southeast Asian Nations, with her aides arguing that the previous administration of George W. Bush neglected the economically dynamic and mostly US-friendly bloc due to preoccupation with the Iraq and Afghanistan wars.


If visiting is all it takes to accomplish something, send Jahwn on a tour of Mauritania...

A senior US official acknowledged that Asian nations voiced doubts about the Asia commitment as Clinton left. But he said that at a substantive rather than symbolic level, the United States is stepping up spending on its Asia projects at a time of belt-tightening.

The official noted that Obama has welcomed to Washington in recent months the leaders of Japan, South Korea, Singapore, Brunei and -- for the first time in half a century -- Myanmar. Asian nations that were concerned a few months ago were now asking "more of what we bring to the table than whether we are at the table," the official said on condition of anonymity.


Because he didn't want to be laughed at behind his back for making such a stupid statement on record...

Some observers said it was natural that a new secretary of state would try to be different. Kerry may face fewer risks in delving into the Middle East as, unlike fellow former presidential candidate Clinton, he is virtually certain not to entertain future political ambitions.


Oh really. Jahwn has no political ambitions? Hah. He might not but Teresa sure does, and we all know who wears the pants in that relationship...
Posted by: Steve White || 06/30/2013 00:00 || Comments || Link || E-Mail|| [6459 views] Top|| File under:
India-Pakistan
Home department official suspended for issuing fake documents
[Pak Daily Times] KARACHI: An official of the provincial home department was reportedly suspended for making and issuing fake promotion documentation of a police officer, on Saturday. As per details, additional secretary for home Waseem Ahmed has reportedly suspended a section police officer at Sindh home department, namely Abdul Rasheed Jhokio. He was accused of helping Irshad Ali Raza Sehar by making fake appointment as DSP rank and issuance of fake promotion order of SP rank. Sehar is currently enjoying SP rank after getting promotions and serving as the personal staff officer (PSO) of Sindh Inspector General of Police Shahid Nadeem Baloch. Sehar when approached for comments declared it is fake news and a conspiracy against him. However,


you can observe a lot just by watching...


sources claim that an inquiry has also been conducted against Jhokio.
Posted by: Fred || 06/30/2013 00:00 || Comments || Link || E-Mail|| [6458 views] Top|| File under: Govt of Pakistan
The Unreported Revolution In Air Combat
"One of the major, and little mentioned, revolutions in air combat is the availability of more powerful and reliable helmet mounted displays and sights. This enables a pilot to "look and shoot" as well as keep their heads up more of the time and more quickly make decisions in air-to-air combat."

"In the last three decades these helmets have come to handle more data and chores while also being easier to wear. But these helmets are still heavy. That's why the better balance of JHMCS II is important. Even so, six years ago the U.S. Air Force introduced a new neck muscle exercise machine in air force gyms frequented by fighter pilots. This was because the new helmets weighed 2 kg (4.3 pounds), which was about fifty percent more than a plain old helmet. That extra weight may not seem like much but when making a tight turn, the gravitational pull (or "Gs") makes the helmet feel like it weighs 17.3 kg (38 pounds). You need strong neck muscles to deal with that. For decades now fighter pilots have had to spend a lot of time building upper body strength in the gym, in order to be able to handle the G forces. Otherwise, pilots can get groggy or even pass out in flight, as well as land with strained muscles."

"In the air combat community the innovation is recognized as real and, for those not using it, a deadly disadvantage."


Good article. Well worth the read.
Posted by: Snakes Chomoger1 || 06/30/2013 00:00 || Comments || Link || E-Mail|| [6462 views] Top|| File under:
Home Front: Culture Wars
NY Times may take 90 percent haircut on sale of the Globe
TFA (as well as other news articles about the pending requests for bids) dances around the fact that the buyer will automatically lose the value of his/her bid because of its pension liabilities, if the $100 million figure is accurate. Helluva a way to run a newspaper, if you ask me.

It used to be shameful to ask buyers of an entity to take such a severe screwing in a proposed purchase. There used to be a concept in business in which even if you stand to lose money in a deal, the least you can do is to walk away with cash and the buyer with a sense he/she received something of value.

My brain used to be good at this, but I am having a hard time with what it is called.

Now I remember: profit.

Seems to me the NY Times would be better off just auctioning off what little value remains in the fixed assets and tell the union to find some other entity to wreck.

From TFA:
The New England Media Group, the division that manages the Globe, has about $110 million in pension liabilities, according to two of the people familiar with the matter. Times Co. would prefer cash to help offset the liabilities rather than bids that assume even part of them, one of the people said. Such bids would be less attractive because in the event a new owner of the Globe were to become insolvent, the Globe's pension liabilities would revert back to Times Co., the people said.


Pretty funny. If your business is worth 11 times less than what it was 20 years ago, you ARE insolvent!
Posted by: badanov || 06/30/2013 00:00 || Comments || Link || E-Mail|| [6462 views] Top|| File under:
Who's in the News
38
[untagged]
4
Govt of Pakistan
3
Arab Spring
2
Govt of Syria
1
Islamic Emirate of Caucasus
1
Jamaat-e-Islami
1
Lashkar e-Jhangvi
1
Palestinian Authority
1
Salafists
1
TTP
1
al-Qaeda in Iraq
1
Commies
1
Hezbollah
Bookmark
E-Mail Me
The Classics
The O Club
Rantburg Store
The Bloids
The Never-ending Story
Thugburg
Gulf War I
The Way We Were
Bio
Merry-Go-Blog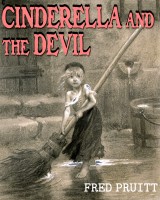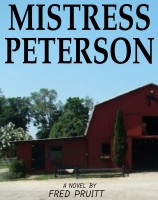 On Sale now!


A multi-volume chronology and reference guide set detailing three years of the Mexican Drug War between 2010 and 2012.

Rantburg.com and borderlandbeat.com correspondent and author Chris Covert presents his first non-fiction work detailing the drug and gang related violence in Mexico.

Chris gives us Mexican press dispatches of drug and gang war violence over three years, presented in a multi volume set intended to chronicle the death, violence and mayhem which has dominated Mexico for six years.
Click here for more information


Meet the Mods
In no particular order...


Steve White
Seafarious
Pappy
lotp
Scooter McGruder
john frum
tu3031
badanov
sherry
ryuge
GolfBravoUSMC
Bright Pebbles
trailing wife
Gloria
Fred
Besoeker
Glenmore
Frank G
3dc
Skidmark
Alaska Paul



Better than the average link...



Rantburg was assembled from recycled algorithms in the United States of America. No trees were destroyed in the production of this weblog. We did hurt some, though. Sorry.
3.85.224.8

Help keep the Burg running! Paypal: