Africa Horn
Puntland political associations hold massive public rallies
GAROWE, Somalia - Political associations registered with the Transitional Puntland Electoral Commission (TPEC) have began holding massive public rallies in Puntland's major cities, Garowe Online reports. The public rallies commenced on June 27, when Wadajir political association held public rallies in Garowe and Bossaso, while UDAD political association held similar public rallies on June 28 in Garowe, Bossaso, Galkayo and other towns.

On June 29, Horseed political association consisting of the ruling party in Puntland held its public rallies in Bossaso, Garowe, Galkayo, and Badhan, among other cities.

Thousands of people gathered in peaceful public rallies across Puntland's cities, showcasing support for the different political associations competing for District Council elections slated for July 15.

A press release issued by Puntland government on June 29 noted the government's willingness to support democratic elections in Puntland. According to the statement, the Puntland government "encourages peaceful public rallies organized by the different Registered Political Associations in major urban centers."

Continuing, the statement read: "The Government reaffirms its strong commitment to rule of law and orderly elections, and calls upon the law-abiding citizens of Puntland to demonstrate to Somalia and to the world the peace- loving nature of the Puntland people, by attending peaceful public rallies and voting in District Council Elections peacefully next month."


"So that you don't look to the world to be like your crazy cousins to the south."

The statement appreciated the international community's support to Puntland elections, while encouraging independent media to "promote peaceful exercise of democratic practice" and encouraging the political associations to "use government-run Puntland State Radio for public outreach".

Puntland is scheduled to hold "first-ever District Council elections" whereby four registered political associations will compete for "over 700 seats across Puntland" on July 15, followed by parliamentary elections later 2013.
Posted by: Steve White || 06/30/2013 00:00 || Comments || Link || E-Mail|| [6457 views] Top|| File under:
Jubaland talks in deadlock
But I think we all saw that coming...

Jubaland's elected president, Ahmed Madobe, is currently in Addis Ababa and has engaged in meetings with Somali President's right hand man, Mr. Farah Sheikh Abdulkadir, a Kenyan citizen who is State Minister of the Presidency in Mogadishu.

The meetings, which occurred at an Addis Ababa hotel on Thursday and Friday, have "come to an inclusive end" after the Somali President's representative refused to recognize the Jubaland conference and its election of Ahmed Madobe as president, sources tell Garowe Online.

Jubaland President Ahmed Madobe has refused to engage in dialogue with the Somali Federal Government until the federal government recognizes the Jubaland process and its legitimate outcome, in line with the Somali Federal Constitution.

Since his election in Sept. 2012, Somali President Hassan Sheikh Mohamud and his allies have focused on fighting against the Jubaland process and established administration.
Posted by: Steve White || 06/30/2013 00:00 || Comments || Link || E-Mail|| [6460 views] Top|| File under:
Africa North
Egypt Morsi: Mass political protests grip cities
Many of those on the streets feel betrayed by a president who has been uninterested in uniting Egyptians despite once promising to be inclusive. They feel that he has instead governed purely in the interests of his own party.


Boy howdy, who could have seen that coming?

For his part, the president insists he has invited opposition groups to enter into dialogue but that they have not co-operated.
His supporters say that whatever the considerable problems Egypt is facing, Mohammed Morsi must see out his full term in office for the sake of stability.


"We did a stupid thing, but we have to keep doing stupid things, or else we'll look stupid..."

Some pro-Morsi demonstrators have decided to stage their own sit-ins, an there are fears of clashes between opposing groups.

The coming hours, and the way the situation is handled by the authorities, are likely to give us clear indications about whether or not Egypt's president can survive in office as he insists he will.
Posted by: tipper || 06/30/2013 11:14 || Comments || Link || E-Mail|| [6458 views] Top|| File under:
Tunisians Protest against Revolution Draft Law
[An Nahar] Hundreds of Tunisians

erupted into the streets

of the capital on Saturday to protest against a draft law aimed at excluding former regime officials from taking part in future elections, an Agence

La Belle France

Presse journalist said.

The Islamist-led government in power since a 2011 uprising toppled veteran dictator Zine El Abidine Ben Ali has been pushing for the controversial law.

But opponents of the government said it is aimed at keeping them out of politics, and protesters gathered outside the National Assembly

rolled their eyes, jumped up and down, and hollered poorly rhymed slogans real loud

such as: "No to dictatorship."

"No to exclusion! No to collective punishment!" they chanted.

The moderate Islamist Ennahda party that heads the government and its coalition partners Ettakatol and Congress for the Republic say the draft law is aimed at preventing former Ben Ali officials from taking part in parliamentary elections due later this year.

"No one has the right to deprive Tunisian citizens from exercising their civil rights. Tunisia is for all Tunisians," said Taieb Baccouche, secretary of the key opposition party Nidaa Tounes.

The head of the party has said that up to 60,000 Tunisians could be affected by the law on the pretext that they worked directly or indirectly for Ben Ali's government.

The draft law was submitted on Thursday to the National Assembly which is due to begin a debate on a much-delayed constitution on July 1.

The adoption of a constitution is needed to draw up a schedule for elections which Prime Minister Ali Larayedh has promised to hold before the end of 2013, nearly three years after the uprising.

Posted by: Fred || 06/30/2013 00:00 || Comments || Link || E-Mail|| [6459 views] Top|| File under: Arab Spring
Obama tells Egyptians to talk, not fight
[Pak Daily Times] US President Barack Obama
I am the change that you seek...
called on Egypt's government and opposition on Saturday to engage each other in constructive dialogue and prevent violence spilling out across the region.

Bloodshed on Friday killed three people, including an American student, and mass rallies are planned for Sunday aimed at unseating Islamist President Mohamed Morsi.

Obama said he was "looking at the situation with concern".

Hundreds have been

maimed

and at least eight killed in street fighting for over a week as political deadlock deepens. On Friday, a bomb killed a protester at a rally by the Suez Canal. Washington is pulling non-essential staff out of Egypt.

"Every party has to denounce violence," Obama said at the other end of Africa, in Pretoria. "We'd like to see the opposition and President Morsi engage in a more constructive conversation about how they move their country forward because nobody is benefiting from the current stalemate."

He added that it was "challenging, given there is not a tradition of democracy in Egypt".
Posted by: Fred || 06/30/2013 00:00 || Comments || Link || E-Mail|| [6464 views] Top|| File under: Arab Spring
22 Million Egyptians Sign Petition Calling for Morsi Departure
[An Nahar] More than 22 million people have signed a petition in Egypt demanding the departure of Islamist President Mohammed Morsi and a snap election, the opposition Tamarod (Arabic for rebellion) group said on Saturday.

"Our petition has gathered 22,134,465 signatures," Tamarod

front man

Mahmoud Badr told journalists on the eve of Sunday's first anniversary of Morsi's inauguration when it has called for nationwide protests.

This figure is higher than the number of people who voted for Morsi in last year's presidential election -- 13.23 million, or 51.7 percent of the ballots cast.

Previously, Tamarod said 15 million people in Egypt had signed the petition demanding that the president step aside.

Morsi supporters have dismissed the petition as invalid, insisting that only elections can decide whether a head of state stays or goes. His term of office is due to end in 2016.

Meanwhile,


...back at the wine tasting, Vince was about to start tasting his third quart...


a group of secular-leaning deputies resigned also on Saturday from Egypt's acting parliament in support of the people, they said.

At least eight deputies formally resigned from the Islamist-dominated Shura Council, Egypt's traditionally toothless upper house which took over legislative duties after parliament dissolved last year.

Several others had tendered their resignations but they are yet to be accepted, upper house speaker Ahmed Fahmy said in a statement.

The resignations come as Egypt is deeply divided between Morsi's mainly Islamist supporters and a broad-based opposition.

The president is accused of betraying the 2011 revolution that brought him to power, concentrating power in the hands of Islamists and failing to manage the country's affairs.

"We gave them a chance to lead a reconciliation but they didn't. The resignation comes to support the popular trend in Egypt," said outgoing deputy Mona Makram Ebeid.

Ihab al-Kharatt, who heads the human rights


When they're defined by the state or an NGO they don't mean much...


council at the Shura Council, said at least 22 deputies had quit.

"We resigned in support of 22 million Egyptians who withdrew their confidence from Morsi," Kharatt told Agence

La Belle France

Presse.

The country was bracing on Saturday for the protests marking the first anniversary of Morsi's term in office amid violence in which several people have been killed, including a young American.

Opposition protests have sparked counter-demonstrations by the

Moslem Brüderbund

and its Islamist allies that have triggered often bloody

festivities

across the country.

Morsi, 62, stands accused by his critics of failing the 2011 revolution that brought him to power and of ignoring nearly half of the electorate of around 50 million who did not vote for him last year.
Posted by: Fred || 06/30/2013 00:00 || Comments || Link || E-Mail|| [6458 views] Top|| File under: Arab Spring
Bangladesh
Ravaged Ramu Temples Renovation almost done
[Bangla Daily Star] Reconstruction and renovation works of 16 out of 19 Buddhist temples either torched or vandalised in Cox's Bazar last year have been completed.

Project Director Lt Col Siddique Md Zulfiker Rahman said beautification works of the remaining three temples were going on.

"The project is about to be completed," he said, adding, the temples would hopefully be ready for inauguration by mid-July.

The cost of the project was initially estimated at Tk 11.98 crore, which was increased to Tk 20 crore, said Zulfiker Rahman, also the commanding officer of the 17 ECB Battalion of Bangladesh Army.

Twelve out of 19 temples that came under attack in the September 29 mayhem at Ramu in the district were reconstructed, while the other seven were repaired, said Project Officer Major Anwar.

Members of the Buddhist community and the locals in the area said they were satisfied with the progress and quality of work so far.


Posted by: Fred || 06/30/2013 00:00 || Comments || Link || E-Mail|| [6458 views] Top|| File under: Jamaat-e-Islami
China-Japan-Koreas
North Korea to discuss nuclear talks in Moscow
[Pak Daily Times]
North Korea's chief nuclear negotiator will meet senior Russian officials in Moscow next week, state media reported, amid signs of a new push to get Pyongyang to re-join protracted talks over ending its atomic programme.

Kim Kye-gwan, North Korea's First Deputy Foreign Minister, will meet deputy foreign ministers Vladimir Titov and Igor Morgulov on Thursday "as part of efforts to resume the six-party talks", the RIA Novosti news agency reported.

The isolated Asian state recently warned that hostility by the United States could lead to war at any moment, and vowed not to give up its nuclear power in the face of mounting UN and international sanctions following recent tests.

At the same time, North Korean diplomats have said they want talks with the United States, and Kim Kye-Gwan last week discussed restarting the six-party talks with China, when he met foreign minister Wang Yi in Beijing.
Posted by: Fred || 06/30/2013 00:00 || Comments || Link || E-Mail|| [6459 views] Top|| File under: Commies
Military exercise in Xinjiang after 'terror' clashes
[Pak Daily Times] China staged a large military exercise in the ethnically-divided Xinjiang region on Saturday, after dual

festivities

this week branded as "terrorism," killed at least 35 people.

Tanks, military vehicles, and armed personnel blocked access to streets in Xinjiang's capital Urumqi, where at least 1,000 personnel carried out the exercise, an AFP

news hound

present at the scene said, with large sections of the city's centre shut down.

"Isn't it obvious? It is being staged because of the latest terrorism attacks," one local woman who did not give her name said of the exercise, which locals said was highly unusual in that scale.

The exercise came ahead of the fourth anniversary on July 5 of riots in Urumqi between members of China's mostly

Moslem

Uighur ethnic minority and its Han majority, which left around 200 dead.

Saturday's exercise -- which began this afternoon and was expected to last around five hours -- was carried out by members of the People's Armed Police, part of China's armed forces responsible for law enforcement and internal security during peacetime.

China's state-run media on Saturday blamed over 100 people it branded "terrorists" for sparking "riots" in Xinjiang the previous day.

The unrest took place in the prefecture of Hotan, where a group "(attacked) a number of people with weapons after gathering at local religious venues," the state-run Global Times said.
Posted by: Fred || 06/30/2013 00:00 || Comments || Link || E-Mail|| [6464 views] Top|| File under:
Europe
Radical Feminists Stage Topless Protest In Swedish Mosque
[Jpost] Radical, feminist activists in Stockholm, Sweden staged a topless protest inside a mosque on Saturday, AFP reported.

According to the report, three activists from the hard-line protest group Femen burst into the largely empty mosque and removed their clothes to reveal their bare chests emblazoned with phrases including "No sharia in Egypt and the world" and "My body is mine, not somebody's honor.

Police reportedly escorted the women, who had not explained their reasoning for the location of the protest, away after mosque employees called the authorities.
Posted by: trailing wife || 06/30/2013 00:00 || Comments || Link || E-Mail|| [6458 views] Top|| File under:
French Jewish Vigilante Group Comes Out Of Shadows
[Jpost] In face of soaring anti-Semitism,

La Belle France

's Jewish Defense League showcases its activities, putting itself on collision course with country's Jewish establishment.



"Now they know the price of Jewish blood," said Yohan, the nom de guerre of Joseph Ayache, one of LDJ's young bosses.

With scooter helmets in hand, a man called Yohan and six buddies stroll around

Gay Paree

' 20th arrondissement. The seven look much like a typical group of French students -- until they locate a group of Arab men they suspect of perpetrating an anti-Semitic attack the previous day.

Using their helmets as bludgeons, members of

La Belle France

's Jewish Defense League, or LDJ, set upon the Arabs and beat them. Several of the Arabs attempt to escape in a blue sedan, but the LDJ members pursue the vehicle, causing it to crash into a stone wall.
Continued on Page 49
Posted by: trailing wife || 06/30/2013 00:00 || Comments || Link || E-Mail|| [6462 views] Top|| File under:
Home Front: Politix
Salon star Greenwald may have helped Snowden
This Wall Street Journal says Glen Greenwald was assisting Snowden before Snowden started at Boz Allen, and was not the innocent journalist who was just sitting around minding his own business when, blam!, a phone call and the rest is history.

If true, Greenwald may be history. You can't charge Snowden with espionage without also charging Greenwald.

Also, I had not realized that Greenwald was on the board of Wikileaks.

From TFA:
Before taking the job in Hawaii, Mr. Snowden was in contact with people who would later help arrange the publication of the material he purloined. Two of these individuals, filmmaker Laura Poitras and Guardian blogger Glenn Greenwald, were on the Board of the Freedom of the Press Foundation that, among other things, funds WikiLeaks.

In January 2013, according to the Washington Post, Mr. Snowden requested that Ms. Poitras get an encryption key for Skype so that they could have a secure channel over which to communicate.

In February, he made a similar request to Mr. Greenwald, providing him with a step-by-step video on how to set up encrypted communications.

So, before Mr. Snowden proceeded with his NSA penetration in March 2013 through his Booz Allen Hamilton job, he had assistance, either wittingly or unwittingly, in arranging the secure channel of encrypted communications that he would use to facilitate the publication of classified communications intelligence.
Posted by: badanov || 06/30/2013 00:00 || Comments || Link || E-Mail|| [6468 views] Top|| File under:
Home Front: WoT
Number of federal wiretaps rose 71 percent in 2012
WaPo reports on a Wiretap Report 2012 issued by the US Courts which show a 71 percent increase in Federal criminal wiretaps.


Talk about duplicate spending, just get extracts from the burgeoning NSA database.




Typical government inefficiency. They can't even get wiretaps right...


"This is just one more piece of evidence demonstrating the need for a full, informed public debate about the scope, breadth, and pervasiveness of government surveillance in this country," Mark Rumold, a staff attorney at the Electronic Frontier Foundation, said in an e-mail.


No kidding.
Posted by: Omons Slagum1678 || 06/30/2013 09:39 || Comments || Link || E-Mail|| [6463 views] Top|| File under:
Terrorist from KC falls prey to fraud scheme
As a Kansas City man learned, joining the global jihad against godless imperialism is harder than you'd think. Especially when the al-Qaeda leaders you're dealing with are just as adept at conning their own recruits as they are at instigating mass murder.

The FBI's recent disclosure that a Kansas City man's terror cell once had cased the New York Stock Exchange was meant to demonstrate that the government's electronic surveillance programs have disrupted real threats to the homeland.

But the case's hundreds of pages of court records in Kansas City and New York also show that federal investigators broke up a long-running fraud scheme in which an al-Qaeda leader in Yemen was less interested in stoking his recruits' passion for holy war than exploiting their bank accounts for his own gain.

In a recent letter to a New York federal judge, the lawyer representing cell member Sabirhan Hasanoff acknowledged that his client once had dreamed of jihad glory, only to get rolled by a Yemeni bunco terrorist.

"The defendants never had any authentic access to terrorism networks or Islamic extremists, and were victims of a rudimentary fraud," the lawyer wrote.

Fraud or not, the defendants had contributed money, time and material to men involved in global terrorism, government lawyers responded in their own letter to the judge.
Posted by: tipper || 06/30/2013 07:34 || Comments || Link || E-Mail|| [6458 views] Top|| File under:
India-Pakistan
Musharraf challenges his disqualification
[Pak Daily Times] Former president General (retired)
Pervez Perv Musharraf


... former dictator of Pakistain, who was less dictatorial and corrupt than any Pak civilian government to date ...


on Saturday challenged in the Supreme Court, his disqualification for life in holding a public office.

Musharraf also submitted an appeal in the apex court for his release in the judges' detention case. The former president filed these two appeals in the Supreme Court through his lawyer Ilyas Siddiqui. The Beautiful Downtown Peshawar


...capital of Khyber Pakhtunkhwa (formerly known as the North-West Frontier Province), administrative and economic hub for the Federally Administered Tribal Areas of Pakistan. Peshawar is situated near the eastern end of the Khyber Pass, convenient to the Pak-Afghan border. Peshawar has evolved into one of Pakistan's most ethnically and linguistically diverse cities, which means lots of gunfire.


High Court (PHC) in April this year placed a lifetime ban on the former military ruler for contesting elections.

In the appeal, Musharraf's lawyer prayed that there is no clause in the constitution regarding life ban and the PHC exceeded its powers by banning him for life from holding any public office.
Posted by: Fred || 06/30/2013 00:00 || Comments || Link || E-Mail|| [6458 views] Top|| File under: Govt of Pakistan
Committee to draft mercy petition for Dr Aafia Siddiqui
[Pak Daily Times] Federal Minister for Interior and Narcotics Control, Chaudhry Nisar Ali Khan has formed a committee to draft a mercy petition on Dr
Aafia Siddiqui's


...American-educated Pak cognitive neuroscientist who was convicted of assault with intent to murder her U.S. interrogators in Afghanistan. In September 2010, she was sentenced to 86 years in jug after a three-ring trial. Siddiqui, using the alias Fahrem or Feriel Shahin, was one of six alleged al-Qaeda members who bought $19 million worth of blood diamonds in Liberia immediately prior to 9-11-01. Since her incarceration Paks have taken her to their heart and periodically erupt into demonstrations, while the government tries to find somebody to swap for her...


case, which will present its recommendations to the Cabinet to facilitate her repatriation to Pakistain.

The minister has also directed that Interior Ministry's Task Force on Missing Persons should be formed next week for preparing a transparent policy in the light of Supreme Court's orders in this regard and a transparent list of the actual number of missing persons be prepared after due deliberation and consultation with the security agencies and the affected families.

Chaudhry Nisar Ali Khan directed that processing of mercy petitions should be restarted as provided under the rules and all processed cases be sent to Aiwan-e-Sadr for decision.
Posted by: Fred || 06/30/2013 00:00 || Comments || Link || E-Mail|| [6460 views] Top|| File under: Govt of Pakistan
Nawaz to pursue policy of friendship with India
[Pak Daily Times] Prime Minister
Nawaz Sharif


... served two non-consecutive terms as prime minister, heads the Pakistain Moslem League (Nawaz). Noted for his spectacular corruption, the 1998 Pak nuclear test, border war with India, and for being tossed by General Musharraf...


on Saturday said that the government had been pursuing a policy of friendship and cooperation with India during its previous stints in power, and the same policy of amity would be followed to promote peace and prosperity in the region.

Nawaz expressed these views in a meeting with Pak-India Joint Business Council at the Prime Minister's House.

The PM said that it had always been his utmost endeavour to bring the people of the two South Asian countries closer to each other so that they could benefit from each other's experiences.

Expressing satisfaction over the visit of Indian businessmen under the auspices of Pak-India Joint Business Council, the PM said, "It is reassuring that both sides are sitting together and talking to each other."
Posted by: Fred || 06/30/2013 00:00 || Comments || Link || E-Mail|| [6460 views] Top|| File under: Govt of Pakistan
Iraq
Turkmens ask Ankara's help for self-defense
Iraqi Turkmens have shared their demands and expectations to set up own armed forces with Ankara, Ershat Hurmuzlu, President Abdullah Gul's Middle East advisor, has said, reminding that Turkmens should find ways to protect themselves if the central government is unable to do so Hurriyetdailynews reported.


Erdogan would love to help. Of course he'd have to have his army occupy Iraq, but that's the price you pay...

Hurmuzlu voiced his concerns over the killing of senior Iraqi Turkmen officials, noting that security, which should be maintained by the state to all its citizens, did not exist in the country. "If the Iraqi central government is unable to protect Turkmens, if the Iraqi army and law enforcement officers can't defend Turkmen citizens, as a matter of course Turkmens should find ways to protect themselves," he said.

Deputy Head of the Iraqi Turkmen Front, Ali Hasim Muhtaroglu, was killed in a suicide bombing in the city of Tuz Khurmatu on June 25. Top Turkish officials have condemned the attacks, with President Gul sending a letter of condolence to Iraqi Turkmen Front head Arshad al-Salihi and Foreign Minister Ahmet Davutoglu having a phone conversation with the family of Muhtaroglu.

A declaration released following a bimonthly meeting of the National Security Council (MGK) also particularly expressed "deep sadness" over the killing.

"As we have seen, a planned study was carried out in the Turkmeneli region to wipe out the Turkmen presence and identity," Hurmuzlu said, referring to the violence and terror incidents that have been ongoing for over a month. "They are doing this to force Turkmens to leave, and to stir sectarian clashes," he added.

The advisor said Iraqi Turkmens had shared their demands and expectations with Turkish authorities over the establishment of armed forces, adding that Turkish officials were closely monitoring developments on the issue. "We suggest Turkmens proceed on the issue through legal means. However, the situation is out of control, there is no security of life in Turkmeneli regions," he said, while underlining their prior demands from Turkey.

"We ask Turkey to protect the citizenship rights, introduction of constitutional rights, which they couldn't use, as soon as possible. Turkmens want to sustain their lives, as Iraq's third fundamental element, in a unitary and united Iraq," he said.
Posted by: Steve White || 06/30/2013 00:00 || Comments || Link || E-Mail|| [6458 views] Top|| File under:
Syria-Lebanon-Iran
Muslim Ulemas Regain Sidon's Bilal bin Rabah Mosque
[An Nahar] A delegation of

Mohammedan

Ulemas, headed by Sidon Mufti Sheikh Salim Sousan, regained on Saturday control of the southern city's Bilal bin Rabah mosque.

The delegation toured the complex that was damaged in the

festivities

between the army and the mosque's Imam Salafist

holy man

Sheikh Ahmed al-Asir on Sunday and Monday.

Sousan said: "This mosque taught the people peace and stability. It will once again regain its role in the

Mohammedan

community."

"The army and the rest of the city's officials will cooperate in order to restore order and normal life in Sidon," he stressed.

Asked by

news hound

s about the discovery of weapons at the mosque, the mufti replied: "We oppose the illegitimate arms and support the army. We demand a society of law and order."

Asked about the people's anger about the

festivities

, he responded: "Aren't they entitled to be angry given the destruction in their city?"

"Israel is our only enemy," declared Sousan.

Commenting on the arrests made in the aftermath of the

festivities

, he said: "Some of the suspects may be innocent and others may be guilty. I predict that several of them will be released in the upcoming days."

"The fact that someone is religious does not make them a terrorist," he emphasized.

He then announced that the mosque will be reopened in the future and that Sheikh Mohammed Abou Zeid will become its new imam.

Eighteen soldiers were killed and 50 were

maimed

in

festivities

between the army and armed supporters of al-Asir in Sidon on Sunday and Monday.

Meanwhile,
...back at the dirigible, Cynthia backed into the galley, the barbecue fork held in front of her. Jack! she called. Where the hell are you?...
State Commissioner to the Military Court Judge Saqr Saqr, who is overseeing the Lebanese Army Intelligence's investigation with the incarcerated
Drop the heater, Studs, or you're hist'try!
suspects, acquitted 29 placed in durance vile
Maw! They're comin' to get me, Maw!
men on Saturday and handed over the apartment of al-Asir to its owners.

By this, the number of acquitted detainees has reached 101, while 40 are still in jail.

More than 20 of al-Asir's supporters were killed, according to a security official.

Dozens of them were also arrested, but there was no sign of the

holy man

.

The Ulemas accused on Wednesday Hizbullah fighters of taking part in the battles alongside the army, despite assertions by various officials that the army acted alone in combating the

gunnies

.

The army on Thursday handed over a group of soldiers accused of abusing a detainee to the military police for questioning, a military source and the state-run National News Agency said.

The move came after amateur video emerged showing a group of soldiers humiliating, beating and kicking a man suspected of supporting al-Asir.
Posted by: Fred || 06/30/2013 00:00 || Comments || Link || E-Mail|| [6458 views] Top|| File under: Salafists
Raad Says Hizbullah Keen to Maintain Peace
[An Nahar] Hizbullah MP Mohammed Raad said on Saturday that the party is keen to preserve civil peace in

Leb

, calling on the March 14 officials to reconsider their policies.

"We all have an interest in dealing with all matters calmly to maintain the civil peace and to fortify our society," Raad said.

He expressed the party's readiness to rectify all disputes and reach common ground with all foes in order to preserve the country's unity and stability.

"Stop interfering in the resistance's arms... They're not debatable anymore," Raad stated.

Posted by: Fred || 06/30/2013 00:00 || Comments || Link || E-Mail|| [6464 views] Top|| File under: Hezbollah
Jumblat Slams Army Critics: Spread of Illegitimate Arms Can Only Be Resolved with Dialogue
[An Nahar] Progressive Socialist Party leader MP Walid Wally Jumblat
...
Druze politician, head of the Progressive Socialist Party, who's been on every side in Leb at least four times. He'll sell you his friends for a dollar, but family comes higher because of shipping and handling...
lamented on Saturday the rise of extremism in

Leb

at the expense of moderation, stressing the need to combat it through backing the state and the army.

He said in a statement: "The recent developments demonstrate that the spread of arms cannot be tackled through more arms ... but through the return to dialogue."

"The recent chaos is tantamount to a crime against the Lebanese army and attempts to build the state," he added.

"It is a blow to the

deaders

who died while performing their national duties to enforce stability and security," he continued.

Jumblat stressed: "We reject any unjustified attempt to tarnish the army's image."

"It is sad and scary to see the posters of former Premier Saad Hariri


Second son of Rafik Hariri, the Leb PM who was assassinated in 2005. He has was prime minister in his own right from 2009 through early 2011. He was born in Riyadh to an Iraqi mother and graduated from Georgetown University. He managed his father's business interests in Riyadh until his father's assassination. When his father died he inherited a fortune of some $4.1 billion, which won't do him much good if Hizbullah has him bumped off, too.


, who is a symbol of moderation, being torn down in the northern city of Tripoli


...a confusing city, one end of which is located in Lebanon and the other end of which is the capital of Libya. Its chief distinction is being mentioned in the Marine Hymn...


and in late PM Rashid Karami's square, who in turn was also a symbol of Lebanese national moderation," he stated.

"It is sad and scary to see the moderation advocated by slain Premier Rafik Hariri fail as a result of ongoing policies of incitement and the shortcomings of

politicians

," he added.

"It is unfortunate that the confusion within a major political camp has led to this extent of extremism," he noted in an indirect reference to the Mustaqbal


... the Future Movement, political party led by Saad Hariri...


Movement.

"The Lebanese are better off adhering to moderation instead of falling victim to the traps of sectarian extremism ... that can be thwarted through supporting the state and its institutions starting with the army and security forces," Jumblat added.
Posted by: Fred || 06/30/2013 00:00 || Comments || Link || E-Mail|| [6459 views] Top|| File under:
Lebanon Tourism Pays the Price for Syria's War
[An Nahar] Dia's restaurant in the Lebanese resort village of Aley is deserted. Most years, he caters to thousands of rich Gulf Arab tourists and to visiting expats, but this year no one has come.

"Usually, there's so many people here that even finding a parking spot is hard. Now, there's so few people that we let them park right outside the entrance," complained the 27-year-old.

His neighbor, a cake shop owner, said sales are down by 50 percent compared with June last year.

"In other years, we had clients coming in every 15 minutes. Now, it's a miracle if someone enters," he said, hiding his worry behind a smile.



Leb

is reeling from the spillover of war in neighboring Syria, with deadly sectarian

festivities

, elections postponed, the absence of a government and the influx of half a million refugees.

The Mediterranean country's beaches, superb Roman and Phoenician sites and legendary nightlife are barren.

Early this summer, the six oil-producing Gulf monarchies sounded the death knell for this season's tourism when they told their citizens to avoid

Leb

for security reasons.

Well-heeled visitors from the Gulf normally account for 65 percent of the country's tourists, but the number of Saudis, Kuwaitis and other Gulf tourists this June is 80 percent lower than in June last year.

An already bad situation grew even worse last weekend when news bulletins carried footage of a major 24-hour firefight in southern

Leb

's city of Sidon, pitting the army against radical Islamists.

Eighteen soldiers were killed.

The port city of Sidon is home to a beautiful old district, fish restaurants, souks (traditional markets) and even a soap museum.

"As soon as you even utter the word 'weapons' you've killed tourism," Paul Achkar, head of the Lebanese hotel association, told Agence

La Belle France

Presse.

"Three hundred tourism establishments have closed down since the start of the year," he said.

Although confident that the industry will recover, Tourism Minister Fadi Abboud said the figures for the start of the season were pitiable.

"The occupancy rate at hotels in Beirut is barely 35 percent this month, half of the usual at this time of year.

"Outside Beirut, it's catastrophic. We're talking about five percent compared to the usual 35 percent," Abboud told AFP.

The atmosphere in Beirut, dubbed party capital of the Middle East, is not so morose, and Christian areas such as Byblos or Jounieh have also fared better than other areas.

But Hizbullah bastion Baalbek, home to one of the world's most beautiful and best preserved Roman sites, has been hit hard.

It has been targeted by rockets fired by rebels fighting Syria's
Hereditary President-for-Life Bashir Pencilneck al-Assad


One of the last of the old-fashioned hereditary iron-fisted fascist dictators...


, after Hizbullah joined the war fighting alongside regime forces.

The rocket attacks' only but noted victim was the famed international music festival, traditionally held in the temple of Bacchus, and headline act American soprano Renee Fleming cancelling her trip to

Leb

.

It is now expected to be held at a different venue, but without Fleming.

For now, other music festivals at Byblos and Beiteddine remain on schedule.

Elsewhere, in northern

Leb

the port city of Tripoli


...a confusing city, one end of which is located in Lebanon and the other end of which is the capital of Libya. Its chief distinction is being mentioned in the Marine Hymn...


is home to an old souk and a crusader castle.

But today, it is also the scene of frequent sectarian battles between supporters of opposite sides in Syria's raging conflict -- Sunni

Musselmen

s and Alawites, the Shiite offshoot sect to which Assad belongs.

Many Lebanese living abroad are accustomed to crises afflicting their home country but even they have decided to stay away this summer, fearing they may become trapped.

"Nobody in his right mind would go to

Leb

right now," said Elvira Hawwa, a Lebanese living in Madrid who generally visits relatives every year.

"I won't come this year, and I've also advised my children against going," she said.
Posted by: Fred || 06/30/2013 00:00 || Comments || Link || E-Mail|| [6458 views] Top|| File under: Govt of Syria
Rohani: Nation voted for change
The Ayy-Pee slobbers over itself in labeling Rohani a 'moderate'. This is the man who was in tight with the Buenos Aires bombers.

Iran's newly elected president says his election was a vote for change and vows to remain committed to his campaign promises of moderation and constructive interaction with the outside world.


No, the people in 2009 tried to 'vote for change', but it was awfully hard for them to do so given that Rohani and the ayatollahs had their boots on the peoples' necks, and their Kalashnikovs at the peoples' throats...

Hasan Rohani says moderation in foreign policy does not mean surrender or conflict but rather effective and constructive contact with the world. He made the comments in an address to a conference in Tehran on Saturday. His remarks were broadcast live on state TV.

Rohani has already promised greater openness over Iran's nuclear program but at the same time has sided with the Islamic establishment that refuses to stop enriching uranium. He believes it's possible to strike a deal that would allow the Islamic Republic to keep enriching uranium while assuring the West it will not produce a nuclear weapon.
Posted by: Steve White || 06/30/2013 00:00 || Comments || Link || E-Mail|| [6460 views] Top|| File under:
Who's in the News
38
[untagged]
4
Govt of Pakistan
3
Arab Spring
2
Govt of Syria
1
Islamic Emirate of Caucasus
1
Jamaat-e-Islami
1
Lashkar e-Jhangvi
1
Palestinian Authority
1
Salafists
1
TTP
1
al-Qaeda in Iraq
1
Commies
1
Hezbollah
Bookmark
E-Mail Me
The Classics
The O Club
Rantburg Store
The Bloids
The Never-ending Story
Thugburg
Gulf War I
The Way We Were
Bio
Merry-Go-Blog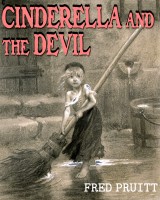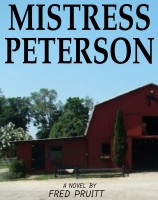 On Sale now!


A multi-volume chronology and reference guide set detailing three years of the Mexican Drug War between 2010 and 2012.

Rantburg.com and borderlandbeat.com correspondent and author Chris Covert presents his first non-fiction work detailing the drug and gang related violence in Mexico.

Chris gives us Mexican press dispatches of drug and gang war violence over three years, presented in a multi volume set intended to chronicle the death, violence and mayhem which has dominated Mexico for six years.
Click here for more information


Meet the Mods
In no particular order...


Steve White
Seafarious
Pappy
lotp
Scooter McGruder
john frum
tu3031
badanov
sherry
ryuge
GolfBravoUSMC
Bright Pebbles
trailing wife
Gloria
Fred
Besoeker
Glenmore
Frank G
3dc
Skidmark
Alaska Paul



Better than the average link...



Rantburg was assembled from recycled algorithms in the United States of America. No trees were destroyed in the production of this weblog. We did hurt some, though. Sorry.
3.235.60.144

Help keep the Burg running! Paypal: