-Lurid Crime Tales-
Today's Idiot
Officer Friendly

nabbed a South Carolina teenager when they followed a trail of Cheetos leading from a convenience store to a local residence where he was staying.
"Now, I got us some Cheetos--Hey! What happened to the bags!?" [knocking without] "Who can that-- Police? ****!"
Austin Lee Westfall Presler, 19, was arrested on January 6 in Kershaw County, S.C., after allegedly stealing beer,

cancer sticks

, snacks and energy drinks from the local Cassatt Country Store, WLTX reported. Calls placed to Kershaw County sheriff's office by ABCNews.com were not immediately returned.

Store manager Howard "Buck" Buckholz told ABCNews.com that Presler only

made off with

$160 worth of goods, but caused upwards of $2,500 worth of damage.

"The fella broke in our store 2:30 a.m. on Sunday morning," he said. "We were called at 3:15 a.m. The fuel truck fella said that the front door had been knocked in, so he called it in. He knocked out our front door, he knocked out the beer cooler, and stole beer, cigarettes, Slim Jims, and in his haste, he punctured two or three bags of Cheetos."


It would be really ironic if the puncturing turned out to be the result of the bags catching on some of the damage.


Those Cheetos were strewn all over the store's floor and in the doorway. Buckholz said that a

voisin, as the French say

across the street told him and police that the car Presler was driving was parked across the street at the Hard Times Café.

"Cheetos were all over the parking lot, at the place where he parked his car, and at the residence," Buckholz said.


"Okay coppers, you got me fair and square."


Presler does not live in the area, but was staying with someone that lives less than 1/5 of a mile from his store, Buckholz said.

"He was very easy to catch," he said. "It was a very quick deal."
Posted by: Korora || 01/12/2013 00:00 || Comments || Link || E-Mail|| [6471 views] Top|| File under:
Police errors left Jimmy Savile free to 'groom the nation'
[GUARDIAN.CO.UK] A litany of failings by police and prosecutors meant the one chance to bring Jimmy Savile to justice while he was alive was lost, the director of public prosecution has admitted as he promised to reinvestigate thousands of sexual assault cases where victims felt they were not believed.

Three official reports on Friday revealed for the first time the damning details of how the authorities just three years ago failed to build a case against the BBC celebrity, who sexually assaulted children and young people across six decades and used the power of his celebrity to "groom the nation".

The BBC, hospitals, schools, the police and prosecutors all let down the hundreds of victims, aged as young as eight, allowing the predatory paedophile to continue abusing "in plain sight" throughout his lifetime. Police across the country including the Metropolitan police, Surrey, Sussex and Savile's home force, West Yorkshire, failed to share information, in some cases failed to record allegations against him and in other cases even warned victims off.

When Savile was finally interviewed by detectives in 2009 the encounter was "perfunctory" and he was allowed to control the proceedings, a review by Surrey police found.

Apologising to the victims, Keir Starmer, the director of public prosecutions, said victims of any sexual abuse, no matter how historic, who felt their complaints were mishandled should come forward, and promised a review of such cases. Panels will be set up across the country by police and prosecutors to re-examine cases. This had to be a "watershed moment" in the way complaints from victims of sexual assault are handled, he said, adding that victims had to be believed.

Posted by: Fred || 01/12/2013 00:00 || Comments || Link || E-Mail|| [6481 views] Top|| File under:
Explosion blows apart house in Texas
Authorities are trying to determine what led to the blast early Friday afternoon in Lewisville, about 20 miles northwest of Dallas. There were no immediate reports of casualties. It was not clear who owned the home.
Posted by: lotp || 01/12/2013 00:00 || Comments || Link || E-Mail|| [6473 views] Top|| File under:
-Obits-
Lake Garda for 10th Mtn WWII missing close to being found.
Underwater footage shows amphibious truck lying at the bottom of Lake Garda.


(on link)


In the final hours of World War II in northern Italy, a group of US soldiers set off across Lake Garda hoping to outflank German troops. But the Americans never reached the shore. Their amphibious truck sank in a storm, and more than 20 men on board were drowned.

Now though, nearly 70 years on, there is suddenly hope that their bodies might be found. The sunken American vehicle was located in the depths of the lake a few weeks ago.

"We have this policy of 'no man left behind'," said Val Rios, a spokesman for an association that represents descendants of troops who fought in the US Army's 10th Mountain Division. "We've had 24 soldiers down at the bottom of Lake Garda for all these years, so it means a great deal for us to hopefully bring closure to this tragic accident."

Mr Rios believes that it may be possible to identify the remains of some of the troops, either in the hull of the vehicle or scattered nearby. And he hopes that there might eventually be burials in the hometowns across America that the soldiers left so long ago.
Posted by: Water Modem || 01/12/2013 00:00 || Comments || Link || E-Mail|| [6467 views] Top|| File under:
Africa North
Tunisian Islamist Chief Warns against 'Chaos'
[An Nahar] Rached Ghannouchi, who heads Tunisia's ruling Islamist party, warned on Friday, three days ahead of the revolution's second anniversary, against the country sliding into chaos amid social unrest.

"Several countries have succeeded in ousting regimes but not then installing a democratic state because liberties become corrupted, as in Somalia," the Ennahda chief told a gathering of supporters in the capital's Raoued suburb.

"We do not want Tunisia to become like Somalia, where revolution turned into chaos."

Ghannouchi said social grievances that went kaboom! into violence on Thursday in the southern town of Ben Guerdane and at Siliana in the northwest last month, injuring 300 people, "do not honor the revolution -- they threaten it."

There is ongoing social discontent in Tunisia two years after the uprising that overthrew ex-dictator Zine El Abidine Ben Ali on January 14, 2011, with strikes and protests often degenerating into violence.

Unemployment and tough living conditions were key factors behind the revolt that touched off the Arab Spring, whose second anniversary will be celebrated on Monday.

Violent attacks by Islamists and a political impasse over the new constitution also continue to threaten the country's stability.

Ennahda heads a government in coalition with two secular center-right parties after winning October 2011 elections to the Constituent Assembly.

But the parliament has made little progress in drafting a new constitution and electoral law, with the process repeatedly hampered by differences between Islamists and secularists within the legislative body.

Posted by: Fred || 01/12/2013 00:00 || Comments || Link || E-Mail|| [6465 views] Top|| File under: Arab Spring
Africa Subsaharan
Central Africa Rivals Agree to Unity Government
[An Nahar] The government and rebels in the Central African Republic have agreed to form a government of national unity under President Francois Bozize and to hold elections in one year.

The plan, reached in the Gabonese capital Libreville, also calls for


"...you to do as I say, and in return I don't kill you..."

a ceasefire and for the appointment of a prime minister drawn from the opposition.

Under the plan, legislative elections will be held in 12 months.


After which democracy will flourish in the good ol' CAR...
Posted by: Fred || 01/12/2013 00:00 || Comments || Link || E-Mail|| [6467 views] Top|| File under:
Arabia
Saudi Arabia allows women in parliament
[Bangla Daily Star] King of the Arabians, Sheikh of the Burning Sands Abdullah


... Fifth out of 37 sons of King Abdulaziz to ascend to the throne. He is, after his half-brothers Bandar and Musa'id, the third eldest of the living sons of Abdul Aziz ibn Saud. Abdullah's mother is from the Rashid clan, longtime rivals of the Saud. He has 6 sons and 15 daughters and about $20 billion. His youngest son is just seven years old...


appointed 30 women to the previously all-male consultative Shura Council in decrees published yesterday, marking a historic first as he pushes reforms in the ultra-conservative kingdom.

The decrees, published by the official SPA news agency, give women a 20 percent quota in the Shura Council, a body appointed by the king to advise him on policy and legislation.

One decree amended an article in the council's statute to give women representation on the body while the other named the 150 members, among them 30 women.

King Abdullah took the decisions following consultations with religious leaders in the kingdom, where women are subjected to many restrictions and are not allowed to mix with men, according to the decrees published by the SPA.

They stipulate that men and women will be segregated inside the council, with a special area designated for females who will enter through a separate door so as not to mix with their male colleagues.

Posted by: Fred || 01/12/2013 00:00 || Comments || Link || E-Mail|| [6466 views] Top|| File under:
Raped schoolgirl fighting for life
[Bangla Daily Star] A class-six girl, who was raped late last month, is fighting for her life at Patuakhali General Hospital.

Doctors termed her condition critical as she was bleeding profusely from the overnight rape of December 28 last year.

It is the third reported rape case over the past one month in the country, after the Tangail and Savar gang rapes.


We will carefully not ask how many other rapes went unreported for various reasons.


Continued on Page 49
Posted by: Fred || 01/12/2013 00:00 || Comments || Link || E-Mail|| [6474 views] Top|| File under:
Britain
Abortion data rules 'reconsidered' by ministers
Rules banning doctors from recording the sex of aborted foetuses could be reviewed after ministers disclosed that illegal terminations on gender grounds may be taking place in the UK

Posted by: lotp || 01/12/2013 00:00 || Comments || Link || E-Mail|| [6479 views] Top|| File under:
George Osborne to the EU: Change or Britain will leave
George Osborne has issued an ultimatum to the European Union, saying it "must change" in order to avoid a British exit.


So much for recent American warnings to cleave rather than split. Heaven only knows what would've happened had America not been run by The Smartest Man in the Room.

David Cameron is preparing to give a major speech about Britain's future in Europe, which could pave the way for a referendum on EU membership. Some Conservatives say Britain should leave the EU if other members do not agree to much looser membership.

The Chancellor insisted that he wants Britain to remain "an active part of a reformed EU".

A Treasury aide insisted that Mr Osborne's comments were fully consistent with the Government's position that the EU needs to change "and indeed is changing".

Douglas Alexander, Labour's Shadow Foreign Secretary, said Mr Osborne's comments were designed to appease Conservative backbenchers.


Sorta like how Mr. Boehner treats the Tea Party Pubs...

Vince Cable, the Business Secretary, has used a speech to describe the ongoing questions about Britain's membership of the EU as a "massive disruption".

He said it was "deeply unhelpful" and welcomed the intervention by Philip Gordon, the US assistant secretary responsible for European affairs, who expressed concern about the consequences of Britain leaving the EU.

Nick Clegg this week said the Prime Minister is risking the "livelihood and safety" of millions of British people by raising questions about Britain's EU membership.

The Deputy Prime Minister said that "playing politics" with EU membership could jeopardise British jobs and hamper international police operations.


We're not a member of the EU, yet our two respective police forces manage to cooperate...

Mr Cameron's approach is being resisted by Angela Merkel of Germany. Mrs Merkel has told the Prime Minister she has no intention of opening an EU treaty negotiation in order to provide a new settlement that can be put to a referendum in Britain, The Daily Telegraph understands.
Posted by: lotp || 01/12/2013 00:00 || Comments || Link || E-Mail|| [6466 views] Top|| File under:
Europe
Marseille Hopes for Image Makeover with Culture Year
[An Nahar] Long plagued by a reputation for gang crime and lawlessness,

La Belle France

's port city of Marseille is hoping its year as the European Capital of Culture will finally give its image a makeover.

The gritty Mediterranean city will kick off the festivities on Saturday with a downtown parade, fireworks and the opening of a slew of exhibitions.

Organisers are hoping 300,000 people will take part and that the event will kick off a year leading to a cultural renaissance in

La Belle France

's second-largest metropolitan area.

"Marseille needs a bit of romance, to bring it out of everything that's been said about it in recent times," said Fanny Broyelle, one of the organizers of the opening ceremonies.

Ahead of the launch, Marseille has undergone a major facelift, with its famed Old Port remodeled, many museums renovated and new facilities opened under a 660 million euro ($865 million) public-private investment program.

On Saturday French President Francois Hollande


...the Socialist president of La Belle France, and a fine job he's doing of it...


and European Commission chief Jose Manuel Barroso will be in town to mark the completion of works on a major new facility -- the seaside Museum of European and Mediterranean Civilisations -- that will open in June near the port.

The influx of investment comes at a crucial time. A key port in the "French Connection" drug smuggling route since the 1960s, Marseille has for decades suffered from its image as a hotbed of crime.

Recent years have seen Marseille especially hard hit by a wave of deadly shootings, often with automatic rifles and mainly in the city's impoverished outer districts.

The city saw 245 homicides from 2007 to the end of November, including at least 75 linked to organised crime, according to interior ministry figures.

The violence has reached such levels that a local official last year called for the military to be sent in and the government formed an inter-ministerial task force to tackle the crime wave.

The region is poor, with unemployment at 12.1 percent. With poverty and social exclusion at the root of much of the crime, many in Marseille are hoping the capital of culture year will act as an economic springboard.

Marseille's Chamber of Commerce says it expects a billion euros in extra cash to flow into the city this year, while tourist officials are forecasting 2-3 million extra visitors and a 20 percent jump in tourism jobs.

"I'm thrilled we're doing all this. The city has pulled out all the stops. It's impossible that people will not want to come," said Georges Antoun, owner of the 100-room New Hotel of Marseille on the Old Port.
Posted by: Fred || 01/12/2013 00:00 || Comments || Link || E-Mail|| [6469 views] Top|| File under:
International-UN-NGOs
U.N. Climate Panel Denounces Fresh Data Leaks
[An Nahar] The U.N.'s climate science panel bemoaned Wednesday a fresh leak of data from a landmark report on global warming that it will start releasing this year.

"Clearly, it is regrettable, all the leaked material is in draft form, internal working documents," Jean-Pascal van Ypersele, vice president of the Intergovernmental Panel on Climate Change (IPCC), told Agence

La Belle France

Presse.

This is the second leak in as many months from the panel's work to update its ground-breaking 2007 climate change report.
Continued on Page 49
Posted by: Fred || 01/12/2013 00:00 || Comments || Link || E-Mail|| [6467 views] Top|| File under:
Government
Department of Homeland Security advises computer users to disable Java because of security hole
The Department of Homeland Security is advising people to temporarily disable the Java software on their computers to avoid a potential hacking attack.

Any system using Oracle Java 7 (1.7, 1.7.0) including

Java Platform Standard Edition 7 (Java SE 7)
Java SE Development Kit (JDK 7)
Java SE Runtime Environment (JRE 7)

All versions of Java 7 through update 10 are affected. Web browsers using the Java 7 plug-in are at high risk.

Great, just great.

A vulnerability in the Java Security Manager allows a Java applet to grant itself permission to execute arbitrary code. An attacker could use social engineering techniques to entice a user to visit a link to a website hosting a malicious Java applet. An attacker could also compromise a legitimate web site and upload a malicious Java applet (a "drive-by download" attack).

Solution

Disable Java in web browsers

This and previous Java vulnerabilities have been widely targeted by attackers, and new Java vulnerabilities are likely to be discovered. To defend against this and future Java vulnerabilities, consider disabling Java in web browsers until adequate updates are available. As with any software, unnecessary features should be disabled or removed as appropriate for your environment.

Starting with Java 7 Update 10, it is possible to disable Java content in web browsers through the Java control panel applet. From Setting the Security Level of the Java Client:

For installations where the highest level of security is required, it is possible to entirely prevent any Java apps (signed or unsigned) from running in a browser by de-selecting Enable Java content in the browser in the Java Control Panel under the Security tab.

If you are unable to update to Java 7 Update 10 please see the solution section of Vulnerability Note VU#636312 for instructions on how to disable Java on a per-browser basis.
Posted by: Mike Ramsey || 01/12/2013 09:49 || Comments || Link || E-Mail|| [6465 views] Top|| File under:
Home Front: Culture Wars
More layoffs loom for NY Times
Sux to be the NY Times

But, hey, at least their girlfriend Barak is safe in the White House

And then there's the free contraceptives, so it's all good...
In the news business, no one is safe - not even senior editors at The New York Times.

The media business was shaken on Friday when it was reported, first in New York Magazine and confirmed by POLITICO, that managing editor John Geddes, assistant managing editors Jim Roberts and Susan Edgerly, former Washington editor Rick Berke, and former Times Magazine editor Jerry Mazorati could all be casualties of the Times' effort to cut costs.

Posted by: badanov || 01/12/2013 00:00 || Comments || Link || E-Mail|| [6469 views] Top|| File under:
Government
USN: Uniforms "will burn robustly"
Navy working uniforms are extremely flammable and will melt in a fire, putting sailors at risk, the Navy announced Wednesday.

The nylon-and-cotton (referred to as NYCO) uniforms worn by sailors on ships and at bases "will burn robustly," and turn into a "sticky molten material," according to a test conducted in October by the Navy Clothing and Textile Research Facility.

"If this sticky molten material came in contact with skin it would contribute to increased burn injury due to conductive energy transfer," the report concluded. "The use of the NYCO material in an environment where there is potential for a flame or thermal threat is not recommended."

"It will melt and burn to consumption," Rear Adm. John Kirby, chief of information, said in a statement.

There have been no uniform requirement changes made after the finding. Navy officials said they are committed to sailor safety.

"Where there is a need, fire retardant/flame resistant clothing is provided," Kirby said.

Sailors on ships are regularly exposed to the threat of fire, especially those working with or near planes or engines. The Navy removed its requirement that all uniforms be flame-resistant in 1996.
Posted by: Pappy || 01/12/2013 00:00 || Comments || Link || E-Mail|| [6484 views] Top|| File under:
Home Front: Culture Wars
No charges for Gregory over ammo mag
Move it along, nuthin to see here...




Nice life if you can get it...


WASHINGTON -- NBC journalist David Gregory
...whose wife is good friends with the DC attorney general...
won't face charges for displaying a high-capacity ammunition magazine on his "Meet the Press" news show, District of Columbia prosecutors announced today.


And now it's time for...The Friday Afternoon News Dump.




It was a tempest in a chamber pot.


The city's Office of the Attorney General, which handles low-level crimes, said criminal charges wouldn't serve the public's best interests even though possession of the magazine -- capable of holding up to 30 rounds of ammunition -- was clearly against the law.


So...ummmmmmmmm...what?


In a letter to NBC's lawyer, D.C. Attorney General Irvin Nathan also said he recognized that the device was intended as a prop to provoke public discussion on gun control following the Connecticut school massacre."Influencing our judgment in this case, among other things, is our recognition that the intent of the temporary possession and short display of the magazine was to promote the First Amendment purpose of informing an ongoing public debate about firearms policy in the United States, especially while this subject was foremost in the minds of the public" after the shooting and President Barack Obama's address to the nation, the letter said.


Ah, "promoting the first amendment". How...noble of David.


NBC issued a statement Friday that said: "We displayed the empty magazine solely for journalistic purposes to help illuminate an important issue for our viewers. We accept the District of Columbia Attorney General's admonishment, respect his decision and will have no further comment on this matter."


...and drinks are on you, David.




So goes life for a member of the nomenklatura...
Posted by: tu3031 || 01/12/2013 00:00 || Comments || Link || E-Mail|| [6479 views] Top|| File under:
Government
Java Software Said to Put Computers in Peril
[An Nahar] The U.S. Department of Homeland Security warned Thursday that a flaw in Java software is so dangerous that people should stop using it.


"It could kill you! Really!"




"At the very least you could go blind!"


"This vulnerability is being attacked in the wild, and is reported to be incorporated into exploit kits," the department's Computer Emergency Readiness Team said in a notice on its website.
"Reported to be"? Did you go look? I'm reported to be 6'2" tall, with wavy blond hair, and not only a six-pack but a twelve-pack.


And very handsome your reported appearance is, too.

"We are currently unaware of a practical solution to this problem."


"There probably isn't one. Quit using Android. Quit using Oracle's database interface. Quit using all that stuff. It's too dangerous!"


The recommended solution was to disable Java, which typically runs as a plug-in program in web browsers.


If you want to do nifty things with your Oracle database without having to use that black-and-white command line with all the commands you can't remember then you need Java. But who uses Oracle, anyway?


Java is distributed by business software powerhouse Oracle and is popular because it lets developers create websites in code that can be accessed regardless of a computer's operating system.


Java Server Pages runs on the server, not on the client machine.


Java was created by Sun Microsystems, which was purchased by Northern Caliphornia-based Oracle.


Ahah! That must be the problem! I'm not too sure why, but it must.


Hackers who get people to visit booby-trapped websites can exploit the Java vulnerability to execute code on computers, according to security firms that have backed up CERT's warning.
There's a less hysterical description here.

Be aware that it's particularly difficult to completely detach Java from Internet Explorer. If that's the browser you use, you might want to switch to Firefox or some similar substitute, at least until this gets cleaned up. It takes two clicks to disable Java in Firefox. And it will take two clicks to re-enable it once a cleaned up version of Java is available. But I personally wouldn't wait for that unless you're fond of supporting Bulgarian hackers, Russian criminals and Chinese information ops types.
Posted by: Fred || 01/12/2013 00:00 || Comments || Link || E-Mail|| [6466 views] Top|| File under:
Who's in the News
47
[untagged]
3
Taliban
2
al-Qaeda in Pakistan
2
Govt of Pakistan
2
al-Qaeda in North Africa
2
Govt of Iran
2
Govt of Syria
1
Govt of Iraq
1
al-Qaeda in Iraq
1
TTP
1
Hamas
1
Lashkar e-Taiba
1
Salafists
1
al-Qaeda
1
Arab Spring
1
Thai Insurgency
Bookmark
E-Mail Me
The Classics
The O Club
Rantburg Store
The Bloids
The Never-ending Story
Thugburg
Gulf War I
The Way We Were
Bio
Merry-Go-Blog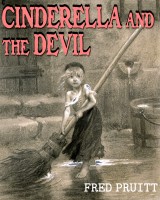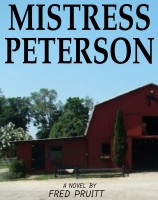 On Sale now!


A multi-volume chronology and reference guide set detailing three years of the Mexican Drug War between 2010 and 2012.

Rantburg.com and borderlandbeat.com correspondent and author Chris Covert presents his first non-fiction work detailing the drug and gang related violence in Mexico.

Chris gives us Mexican press dispatches of drug and gang war violence over three years, presented in a multi volume set intended to chronicle the death, violence and mayhem which has dominated Mexico for six years.
Click here for more information


Meet the Mods
In no particular order...


Steve White
Seafarious
Pappy
lotp
Scooter McGruder
john frum
tu3031
badanov
sherry
ryuge
GolfBravoUSMC
Bright Pebbles
trailing wife
Gloria
Fred
Besoeker
Glenmore
Frank G
3dc
Skidmark
Alaska Paul



Better than the average link...



Rantburg was assembled from recycled algorithms in the United States of America. No trees were destroyed in the production of this weblog. We did hurt some, though. Sorry.
54.174.225.82

Help keep the Burg running! Paypal: