Afghanistan
Another Look at the Withdrawal from Afghanistan
What Obama didn't mention is that this surge and this strategy were not a success. He'd treated the strategy as an experiment; he gave it 18 months to work, and his generals assured him that would be enough time for the Afghan military to take the lead in a majority of the country's districts, even though some of them knew very well it would take longer. They gambled that enough progress would be made to convince the president to give them more time and more troops.

They gambled wrong. After 18 months, almost to the day, Obama announced that he would start pulling out all 33,000 surge troops--and not replace them with any new ones. This too he publicly presented as a victory, and by the same rationale: bin Laden had been killed, al-Qaida decimated, Taliban foot soldiers routed.

But the goals of the surge--the goals of the counterinsurgency strategy--had not been accomplished. Obama simply--and wisely--rejected them; the experiment was over; he wasn't going to double down.


How many years - and dead or maimed Americans & others - since Bush essentially 'declared victory and left' for Iraq?
Posted by: Glenmore || 01/12/2013 09:44 || Comments || Link || E-Mail|| [6477 views] Top|| File under:
Afghan President Karzai promises will step down in 2014
[Dawn] Afghanistan's President Hamid Maybe I'll join the Taliban Karzai
... A former Baltimore restaurateur, now 12th and current President of Afghanistan, displacing the legitimate president Rabbani in December 2004. He was installed as the dominant political figure after the removal of the Taliban regime in late 2001 in a vain attempt to put a Pashtun face on the successor state to the Taliban. After the 2004 presidential election, he was declared president regardless of what the actual vote count was. He won a second, even more dubious, five-year-term after the 2009 presidential election. His grip on reality has been slipping steadily since around 2007, probably from heavy drug use...
said Friday that he would stand down at the end of his second term in 2014 and allow a successor to be freely elected.

"The greatest of my achievements eventually, seen by the Afghan people, will be a proper, well-organized, interference-free election in which the Afghan people can elect their next president," he said.

"And certainly I will be a retired president, and very happily a retired president," he vowed, in response to a question about the 2014 vote at a joint White House

presser

with US President Barack Obama
How's it going, Sunshine?...
Karzai was elected in 2004 and re-elected in 2009, in two votes marred by allegations of widespread electoral fraud and held against the backdrop of an ongoing war between NATO


...the North Atlantic Treaty Organization. It's headquartered in Belgium. That sez it all....


-backed government forces and Taliban guerrillas.

Both the leaders agreed that American forces would hand the lead in the fight against the Taliban to Afghan forces in the next few months.

"Starting this spring, our troops will have a different mission -- training, advising, assisting Afghan forces. It will be a historic moment and another step toward full Afghan

illusory sovereignty

," said

President B.O.

.

He said US forces would "still be in harm's way" in Afghanistan after the handover, at least until 2014, but would take a backseat to Afghan forces in offensive operations and the drawdown would come a little quicker than planned.

"Because of the progress that has been made in terms of

Afghan cops

, their capacity to take the lead, we are able to meet those goals and accelerate them somewhat," Obama said.

Posted by: Fred || 01/12/2013 00:00 || Comments || Link || E-Mail|| [6465 views] Top|| File under: Taliban
Afghan Taliban welcome US 'zero option' on troops
Don'tcha just bet they do!


[Bangla Daily Star] The Taliban have welcomed news from Washington that the US might withdraw all its troops from Afghanistan next year, saying the American public was pressing for an end to "this aimless war".

The comment came ahead of a crucial meeting between President Barack Obama
This is a teachable moment...
and

Afghanistan's Caped President

Hamid Maybe I'll join the Taliban Karzai
... A former Baltimore restaurateur, now 12th and current President of Afghanistan, displacing the legitimate president Rabbani in December 2004. He was installed as the dominant political figure after the removal of the Taliban regime in late 2001 in a vain attempt to put a Pashtun face on the successor state to the Taliban. After the 2004 presidential election, he was declared president regardless of what the actual vote count was. He won a second, even more dubious, five-year-term after the 2009 presidential election. His grip on reality has been slipping steadily since around 2007, probably from heavy drug use...
at the White House yesterday that is expected to focus on how many American soldiers will remain in Afghanistan.
Posted by: Fred || 01/12/2013 00:00 || Comments || Link || E-Mail|| [6467 views] Top|| File under: Taliban
Obama, Karzai accelerate end of U.S. combat role in Afghanistan
[REUTERS] President Barack Obama
They get bitter, they cling to guns or religion or antipathy to people who aren't like them...
and

Afghanistan's Caped President

Hamid Maybe I'll join the Taliban Karzai
... A former Baltimore restaurateur, now 12th and current President of Afghanistan, displacing the legitimate president Rabbani in December 2004. He was installed as the dominant political figure after the removal of the Taliban regime in late 2001 in a vain attempt to put a Pashtun face on the successor state to the Taliban. After the 2004 presidential election, he was declared president regardless of what the actual vote count was. He won a second, even more dubious, five-year-term after the 2009 presidential election. His grip on reality has been slipping steadily since around 2007, probably from heavy drug use...
agreed on Friday to speed up the handover of combat operations in Afghanistan to Afghan forces, raising the prospect of an accelerated U.S. withdrawal from the country and underscoring Obama's determination to wind down a long, unpopular war.

Signaling a narrowing of differences, Karzai appeared to give ground in talks at the White House on U.S. demands for immunity from prosecution for any U.S. troops who stay in Afghanistan beyond 2014, a concession that could allow Obama to keep at least a small residual force there.

Both leaders also threw their support behind tentative Afghan reconciliation efforts with Taliban

Death Eater

s, endorsing the establishment of a Taliban political office in Qatar in hopes of bringing

gun-hung tough guys

to inter-Afghan talks.

Outwardly, at least, the meeting appeared to be something of a success for both men, who need to show their vastly different publics they are making progress in their goals for Afghanistan. There were no signs of the friction that has frequently marked Obama's relations with Karzai.

Posted by: Fred || 01/12/2013 00:00 || Comments || Link || E-Mail|| [6466 views] Top|| File under: al-Qaeda
Africa North
Why the Benghazi Investigation Is Going Nowhere
Four months after a brutal assault on a U.S. diplomatic compound in Benghazi killed the ambassador to Libya and three other Americans, politicians in Washington are still railing over how diplomats were left vulnerable to attack. Yet the political furor, which now threatens to hold up President Obama's national-security nominations, stands in stark contrast to the response in Libya itself. There, Libyans say, the investigation is nonoperational, if not effectively dead, with witnesses too fearful to talk and key police officers targeted for violent retribution. The stymied investigation seems a far cry from the assurances from Obama and Secretary of State Hillary Clinton, immediately after the attack, that the culprits would be caught. A somber Obama told White House reporters the morning after the attack, "Make no mistake, we will work with the Libyan government to bring to justice the killers who attacked our people."

As the months have gone by, Libyans have come to doubt that will happen, believing that the attack was the work of armed militia too powerful for the weak central government in Tripoli to apprehend. In a phone interview on Wednesday, one Benghazi resident who did not want to be named told TIME that government security forces appeared to have decided not to stop the Sept. 11 attack while it was in progress. The resident said a colonel from the Ministry of Defense, a friend of his, had paid a social call to his home during the hours of the assault that night and had rebuffed pleas for help during the battle.

Benghazi's residents are slowly moving on and forgetting about the disastrous assault four months ago. The consulate building remains a burned-out ruin. And with al-Harzi out of jail in Tunisia, there is no suspect in custody for the attack. Mohamed Buisier, a political activist in Benghazi, who returned home in 2011 after decades in the U.S, says the only thing that reminds people of the attack these days is the noise from above, apparently U.S. drones flying over eastern Libya's main city as part of ramped-up security after the attack. Says he, "We wish they would be quieter."
Posted by: Pappy || 01/12/2013 00:00 || Comments || Link || E-Mail|| [6496 views] Top|| File under:
Europe
Former Serb cop jailed for 20 years over Srebrenica
Bosnia's war crimes court has jailed a former Serb police officer for twenty years on Friday for his role in the 1995 mass killing of Muslims in Srebrenica.

Bozidar Kuvelja, 41, was found guilty of crimes against humanity but acquited of genocide.

Presiding judge Jasmina Kosovic said, "Kuvelja is convicted of taking part in the persecution and forced removal of Bosniaks from Srebrenica on religious and ethnic grounds and the killing of several dozen detainees at a warehouse in nearby Kravica between July 11 and July 14."

Kosovic said the judicial panel could not conclude beyond a reasonable doubt that Kuvelja knew of the genocidal intent of the principal perpetrators of the massacres.

Kuvelja was an officer in the special police brigade of the Jahorina Training Center, part of the Bosnian Serb Interior Ministry. He was charged with helping round up Bosnian Muslim civilians, dividing men from women and transporting detainees to dozens of execution sites, including a warehouse in Kravica.

There, Kosovic said, "members of Kuvelja's brigade fired from automatic weapons and threw hand grenades into the packed warehouse."

Around 100 who at first survived the assault were lured out for medical treatment, only to be fired upon again by Kuvelja's brigade while forced to sing nationalist Serbian songs, said the judge.
Posted by: ryuge || 01/12/2013 00:00 || Comments || Link || E-Mail|| [6466 views] Top|| File under:
Home Front: WoT
Terrorism Suspect's Mindset Debated at Ore. Trial
Just another misunderstander of Islam that we all know is a Religion of Pieces.


There's no dispute that a 19-year-old Muslim college student tried to set off a car bomb at Portland's 2010 Christmas tree lighting ceremony, but how he reached that point is the crux of a trial that began in federal court this week.

A jury of seven men and nine women will decide whether this was a case of the U.S. government preventing the radicalization of a young Somali-American man, or was instead the FBI's coercion of an impressionable, hotheaded braggart into a plan he was otherwise incapable of carrying out.

Mohamed Mohamud's attorneys began to build their case during opening statements Friday, arguing that he was the victim of a sophisticated manipulation by undercover FBI agents.

"In America, we don't create crime," defense attorney Steve Sady said. "The FBI cannot create the very crime they intend to stop. And sometimes, it's just a matter of going too far."

Sady said Mohamud was an impressionable college student who talked big about carrying out terrorism plots but had neither the means nor the experience to follow through.

This article starring:
Mohamed Mohamud
Posted by: tipper || 01/12/2013 01:16 || Comments || Link || E-Mail|| [6480 views] Top|| File under:
American Talibunny wins prison prayer lawsuit
John Walker Lindh, an American who was convicted of helping the Taliban, should be allowed to participate in group prayer with other Muslim inmates at a high-security prison in Terre Haute, a federal judge ruled Friday.

The "American Taliban" fighter sued the Federal Bureau of Prisons, demanding that he and other Muslims in the Federal Correctional Institution should be allowed to conduct group prayers, and that not doing so is a violation of Religious Freedom of Restoration Act of 1993. Prison officials said allowing inmates such congregation poses security risks.

Ruling in Lindh's favor, U.S. District Judge Jane Magnus Stinson stated in her decision that "the denial of daily group prayer opportunities substantially burdens Mr. Lindh's religious beliefs."

Lindh, who claims to follow the Hanbali school of Islam, said Islam requires him to pray with fellow Muslims five times a day daily. In his testimony during a three-day trial in August, he said the restrictions on group prayers were forcing him to sin.

"And what fun is sin if it's not voluntary?"

Currently, all 43 inmates in the Communications Management Unit within the Terre Haute facility, including 24 Muslims, are allowed to pray together for an hour each week and daily during Ramadan. All inmates also can pray at any time in their individual cells. But Lindh said it wasn't enough, and called security concerns about group prayers baseless.

Prison officials said Lindh's demands are not only dangerous, but also not fair to other inmates. They're also concerned that allowing group prayers could result in the inmates having a leader. But Stinson said that group prayers have not resulted in serious incidents or security threats in at least the past three years. Nor have such activities led to leadership issues among inmates, she said.

If Stinson's decision stands, it could reach beyond the federal prison in Terra Haute. Though the ruling does not bind other federal prisons in other districts, it could encourage other inmates to challenge prison rules if they think their religious freedom is being restricted, said Indianapolis civil rights lawyer Karen Celestino-Horseman.

She said, "Certainly, when one judge decides that, it does make it more interesting. The biggest impact is that there are going to be other Muslims who follow this particular belief and will certainly look at this case. Ultimately, it would not surprise me at all to see this decision one day end up in the U.S. Supreme Court."
Posted by: ryuge || 01/12/2013 00:00 || Comments || Link || E-Mail|| [6470 views] Top|| File under:
India-Pakistan
Lashkar-e-Islam asks tribe to offer recruits
A wave of panic ran through Zakha Khel tribemen in the Bara tehsil of Khyber Agency on Friday after Lashkar-e-Islam (LeI) fighters told them to find them new recruits and money or leave the area.

Talking to journalists from an undisclosed location, LeI spokesperson Abu Rasheed Lashkari said the Zakakhel tribesmen were opposed to the LeI and therefore it had issued a warning to them.

He said that the LeI's local commander Kandahar Afridi had distributed pamphlets and announced from local mosques in Shalobar, Naweya Qamar and Baz Garha areas of the Bara tehsil that every family of the Zakhakhel tribe should either offer one volunteer to LeI, pay Rs0.3 million or leave the area.
Posted by: tipper || 01/12/2013 00:50 || Comments || Link || E-Mail|| [6466 views] Top|| File under:
Pakistan Air Force Crumbling Away
[Strategy Page] The Pakistan Air Force is losing nearly two percent of its 900 aircraft each year to accidents. This is more than ten times the rate of Western air forces. These losses are caused by aircraft that are too old and a budget that is too small to properly train pilots and maintain the aircraft. Most of Pakistan's 520 fighters are over 20 years old. This includes 157 French made Mirage IIIs and 5s, 178 of 186 MiG-21s (the Chinese F-7 version), and 31 of 77 U.S. made F-16s. There have been some new aircraft put into service. Since 2000, Pakistan has received 46 F-16s and 100 Chinese made JF-17s (similar to the F-16). These planes are pretty safe. Older aircraft tend to crash more often.

Pakistan does not have enough money to buy enough new aircraft to replace all those becoming inoperable because of age. You can refurbish old aircraft and keep them flying for half a century or more. But Pakistan hasn't got the money for that either. There's also not enough cash for the spare parts and fuel needed for the training flights needed to keep the 3,000 Pakistani Air Force pilots capable of handling high-performance aircraft safely. In short, the Pakistani Air Force is facing a disaster. Each year more and more of their aircraft become inoperable and their pilots, unable to fly enough to maintain their skill, become less capable.
Posted by: Water Modem || 01/12/2013 00:42 || Comments || Link || E-Mail|| [6482 views] Top|| File under:
Lal Masjid clerics indicted
[Dawn] A senior civil judge on Thursday indicted Maulana Abdul Aziz, his spouse and two other clerics of Lal Masjid in the kidnapping case of police officials. Sheikh Mohammad Sohail, the senior civil judge (west), also directed the prosecution to produce more witnesses in the case and adjourned the matter till Friday.
Posted by: Fred || 01/12/2013 00:00 || Comments || Link || E-Mail|| [6471 views] Top|| File under: al-Qaeda in Pakistan
Kashmir violence could turn "ugly": Hafiz Saeed
"Nice state ya got there. Be a shame if somethin' happened to it."

[Dawn] Jamaat-ud-Dawa


...the front organization of Lashkar-e-Taiba...


chief Hafiz Muhammad Saeed



...who would be wearing a canvas jacket with very long sleeves anyplace but Pakistain...


, accused of

criminal mastermind

ing the 2008 Mumbai massacre, on Friday said India was trying to destabilise Pakistain and predicted violence in the disputed region of

Kashmire

could get "ugly".
Continued on Page 49
Posted by: Fred || 01/12/2013 00:00 || Comments || Link || E-Mail|| [6473 views] Top|| File under: Lashkar e-Taiba
Pak holy man with a funny hat testing his political voice with massive march
[LATIMES] The "Arab Spring" seems a long way from Pakistain's winter of discontent.

Still, when religious scholar Tahirul Qadri talks about his hopes for the massive rally he is planning in Islamabad on Monday, one that he hopes will lure more than a million people into the streets of the quiet capital, the image he uses is that of Cairo's Tahrir Square.

Government leaders have tried to warn the gray-bearded mullah, respected by many for his denunciations of the Taliban and his espousal of tolerance, that a gathering on the scale he is planning would give Islamic fascisti the opportunity to carry out a major terrorist act. Paks haven't forgotten that it was at a large rally in Islamabad's twin city, Rawalpindi, that former Prime Minister Benazir Bhutto


... 11th Prime Minister of Pakistain in two non-consecutive terms from 1988 until 1990 and 1993 until 1996. She was the daughter of Zulfikar Ali Bhutto, founder of the Pakistain People's Party, who was murdered at the instigation of General Ayub Khan. She was murdered in her turn by person or persons unknown while campaigning in late 2007. Suspects include, to note just a few, Baitullah Mehsud, General Pervez Musharraf, the ISI, al-Qaeda in Pakistain, and her husband, Asif Ali Zardari, who shows remarkably little curiosity about who done her in...


was assassinated by a

jacket wallah

in 2007.

But Qadri has refused to back down.

Already, police have begun bracing the city for the event. Freight containers and barbed wire are being positioned to block avenues leading to the capital's "red zone," which embraces the parliament,
President Asif Ali Ten Percent Zardari


... husband of the late Benazir Bhutto, who has been singularly lacking in curiosity about who done her in ...


's residence, the Supreme Court and other major government buildings. Anyone trying to enter the capital will have to show identification. As many as 10,000 police and security personnel will be deployed to maintain order.

In what is being billed as the "Long March," Qadri and the rally participants plan to leave the eastern city of Lahore on Sunday and are expected in Islamabad on Monday.

The last thing that Pakistain's government wants is a South Asian version of the events that played out in Cairo's Tahrir Square, epicenter of Egypt's 2011 revolution that ousted President Hosni Mubarak


...The former President-for-Life of Egypt, dumped by popular demand in early 2011...


. Pakistain may be saddled with a host of ills, including

suicide kaboom

s, crippling power outages and a tattered economy, but it differs from Mubarak's Egypt in that it is a democracy with vibrant, free media and a competitive political landscape.

And, in fact, although he mentions Egypt as an inspiration, Qadri's stated goal is far more modest: He is demanding electoral reforms he says will weed out corruption and sweep away the politicians who have allowed terrorism and rampant poverty to flourish.
Posted by: Fred || 01/12/2013 00:00 || Comments || Link || E-Mail|| [6482 views] Top|| File under: Govt of Pakistan
Iraq
Anbar police arrest al-Qaeda 'slaughterer'
raqi police in Anbar province arrested last week a leading figure within al-Qaeda in Iraq known as the 'slaughterer' and believed to be responsible for beheading several citizens and members of the security forces.

He was captured in Fallujah's Jubail neighbourhood on December 26th.

"A force from the Special Storming Unit, which is part of the Anbar police counter-terrorism bureau, arrested Majeed Khalaf -- known as the 'slaughterer' -- along with four of his aides while they were inside a residential building," said Anbar police chief Maj. Gen. Hadi Erzaij.

"Local residents of the neighbourhood reported to police the presence of Khalaf and four gunmen after one of the residents photographed the gunmen entering the house using his mobile phone camera, and then delivered the footage to the police as evidence," he said.

Erzaij told Mawtani that security forces were able to "encircle the house in record time, evacuate the street in anticipation of clashes that might inflict casualties among the residents, and storm the house, arresting the five gunmen".

"Various weapons and explosives were found in the possession of the gunmen, in addition to documents, pocket-size al-Qaeda books and a list of names --some whom had been killed and others still alive but believed to be among those the gunmen were planning to kill," he said.

"The five gunmen formed an important cell for al-Qaeda, headed by Khalaf," Erzaij added. "They are now in jail [and are facing] interrogation before they are set to face the Iraqi courts to receive their fair punishment in accordance with Article 4 of the Anti-Terrorism Law in Iraq."
Slaughterer' terrorised citizens

Brig. Mohammad Rasheed al-Obaidi, commander of the Anbar Police Rapid Intervention Force, said the suspect was involved in the 2006 killing of 21 civilians inside a car wash station in the al-Saqlawiya district, north of Fallujah.

"Among [the dead] were 12 security men and others who had been accused of blasphemy because they worked at reconstruction projects that at the time were supervised by coalition forces", al-Obaidi said.

Khalaf would often decapitate his victims and set their heads on their chests facing a camera as he chanted slogans, terrorising citizens and local residents, he said.
Posted by: tipper || 01/12/2013 17:53 || Comments || Link || E-Mail|| [6481 views] Top|| File under:
2 workers trapped in Gaza tunnel collapse
GAZA CITY (Ma'an) -- Two workers were trapped in a Gaza smuggling tunnel on Friday as heavy rain caused several underground passages to collapse, civil defense crews said.Muhammad al-Maydneh, spokesman for civil defense crews in Gaza, told Ma'an that the Palestinian side is communicating with Egypt in order to save the two workers.
"Mahmoud! Can you hear me?"
"Mmmmmmmmph!"
"What he say?"
"He said, "Mmmmmmmmph!"
An Egyptian security official told Ma'an on Thursday that many of the tunnels under Gaza's border with Egypt are flooded or collapsed, after 3 days of heavy rainfall.


Lousy Zionist rain!


Earlier Friday, three workers trapped in the flooded tunnels were rescued by civil defense crews, al-Maydneh said.


Could they see their shadows when they got out?


Emergency services in the Gaza Strip are working around the clock to cope with the stormy weather.
Don't know why there's no sun up in the sky
Stormy weather...
Posted by: tu3031 || 01/12/2013 00:00 || Comments || Link || E-Mail|| [6485 views] Top|| File under:
Southeast Asia
Thailand to deport 700 Rohingyas
[Bangla Daily Star] Thai authorities said yesterday that about 700 people from Myanmar's beleaguered Rohingya minority who had entered Thailand illegally were found in two separate raids in the country's south and that they would be sent back to Myanmar.

Police and government officials found 307 Rohingya asylum seekers during a search Friday at a warehouse in Sadao district in Songkhla province, police Maj. Col. Thanusin Duangkaewngam said. On Thursday, nearly 400 Rohingya were found in a raid in the same district.

"The Rohingya said they had voluntarily entered Thailand to travel to a third country," Thanusin said of Friday's raid. "Police will have to expand the investigation to the group of people who brought these Rohingya people in, as it is illegal entry."

Sectarian violence in Myanmar involving the Rohingya has left hundreds dead and many more homeless in recent months.

Thanusin said the refugees found in Friday's raid, including 230 men, 31 women, 22 boys and 24 girls, would be repatriated to Myanmar, also known as Burma.

Human rights activists have called for the Thai government not to deport the Rohingya back to Myanmar, where they face widespread discrimination.

On Thursday, about 50 security officers from a joint military-police task force raided crowded makeshift shelters on a rubber plantation in Sadao district and rescued 397 Rohingya.

There were children and women in the group who appeared to be exhausted and were crammed under the metal-sheet roof, said army Col. Jaran Iamthanon, who led the raid. He said some of the Rohingya attempted to flee by running into the mountains.

Police nabbed
Youse'll never take me alive coppers!... [BANG!]... Ow!... I quit!
eight suspects in Thursday's raid who were believed to be traffickers and confiscated a pistol, a sword, 10 mobile phones and a laptop, police Col. Kriskorn Pleetanyawong said. The men -- six from Myanmar, including two Rohingya, and two Thais -- face charges of bringing in and sheltering

undocumented Democrat

s, as well as illegal possession of a gun, he said.

Posted by: Fred || 01/12/2013 00:00 || Comments || Link || E-Mail|| [6467 views] Top|| File under:
Syria-Lebanon-Iran
U.S., Russia talks on Syria end without breakthrough as rebels seize strategic air base
International mediator Lakhdar Brahimi and senior envoys from Russia and the United States called for a political solution to end the Syria conflict on Friday but reached no breakthrough.

Brahimi urged world powers to "create an opening" diplomatically to help stem the bloodshed and alleviate the Syrian people's suffering. He said that he would brief the UN Security Council later this month on his latest consultations.

"We stressed again that in our view there was no military solution to this conflict. We underscored the necessity to reach a political solution based on the Geneva communique of 30 June 2012," Brahimi said in a joint statement read out after his closed-door talks with U.S. Deputy Secretary of State William Burns and Russian Deputy Foreign Minister Mikhail Bogdanov.

Brahimi, in answer to a question on any concrete progress, told reporters: "If you are asking whether there is a solution around the corner, I'm not sure that is the case."

Russia and the United States back opposing sides in Syria's 21-month-old conflict between President Bashar Assad's government forces and rebels fighting to topple him.

Syria denounced Brahimi as "flagrantly biased" on Thursday, casting doubt on how long the UN-Arab League mediator can pursue his peace mission.
Posted by: tipper || 01/12/2013 02:28 || Comments || Link || E-Mail|| [6475 views] Top|| File under:
IAEA Chief not Hopeful on Iran Inspection Progress
[An Nahar] The U.N. nuclear chief Friday said he was not hopeful of striking a deal with Iran next week that would see Tehran address allegations of past nuclear weapons research and grant access to controversial sites.

Yukiya Amano, director general of the

ineffective International Atomic Energy Agency

, said the outlook for an agreement between IAEA officials and their Iranian counterparts when they meet on January 16 was "uncertain".

His remarks came after Iran Wednesday poured water on the U.N. watchdog's hopes of securing access to the Parchin military complex where suspected past research into atomic bomb triggers might have been carried out.

Iran said it would not agree to any inspections beyond those of declared nuclear sites required by the Non-Proliferation Treaty.

For the past year, the IAEA has been trying to reach agreement with Iran on a "structured approach" -- jargon for a deal whereby Iran would grant access to sites, scientists and documents involved in its alleged weaponization efforts.

Foremost among those is the Parchin military base outside Tehran, where the IAEA suspects Iran may have conducted past tests of conventional explosives that could be used to detonate an atomic bomb.

Iran denies seeking or ever having sought nuclear weapons, and rejected the alleged evidence outright in a series of meetings with the IAEA last year.

"Negotiations with Iran are very difficult," Amano told a

presser

in Tokyo.

"Will we take a linear path toward an agreement? I am not necessarily optimistic. The outlook is not necessarily bright."

Posted by: Fred || 01/12/2013 00:00 || Comments || Link || E-Mail|| [6466 views] Top|| File under: Govt of Iran
Brahimi Meets Top U.S., Russian Officials: We Stressed Need for Speedy End to Bloodshed
[An Nahar] U.N.-Arab League


...an organization of Arabic-speaking states with 22 member countries and four observers. The League tries to achieve Arab consensus on issues, which usually leaves them doing nothing but a bit of grimacing and mustache cursing...


peace envoy Lakhdar Brahimi on Friday expressed the urgent need to end the Syrian conflict after meeting with top U.S. and Russian officials, but reported no concrete advances towards a solution.

"We all stressed the need for a speedy end to the bloodshed and the destruction and all forms of violence in Syria," Brahimi told

news hound

s in Geneva, following more than five hours of talks with Russian Deputy Foreign Minister Mikhail Bogdanov and U.S. Deputy Secretary of State William Burns.

"We stressed again that in our view there was no military solution to this conflict. We underscored the necessity to reach a political solution based on the Geneva communique of June 30 last year," he added.

The Geneva roadmap calls among other things for the creation of a transitional government, although it makes no mention of the fate of Syrian
Hereditary President-for-Life Bashir Pencilneck al-Assad


One of the last of the old-fashioned hereditary iron-fisted fascist dictators...


, who has repeatedly said he has no plans to leave.

The Syrian opposition however has made Assad's ouster a condition for entering into talks, although Brahimi hinted Friday they might not object to some people connected with the Assad regime taking part in the transitional body.

Brahimi meanwhile seemed to avoid questions on what specific progress had been made at the meeting.

"If you are asking me whether a solution is around the corner, I'm not sure if that is the case," was all he would say, stressing instead the need for the international community to work harder to end the bloodshed.

"It is the wider international community and especially the members of the (United Nations


...a formerly good idea gone bad...


) Security Council that can really create the opening that is necessary to start effectively solving the problem," he said.

He said he would later this month brief the Security Council on his meeting with top U.S. and Russian diplomats, and also the results of his recent trip to Damascus


...Capital of the last remaining Baathist regime in the world...


to meet Assad and the opposition.

Friday's meeting was the second one between the three men, often referred to as "The Three Bs", in a month.

They met for a top-secret meeting in Geneva on December 9, only three days after an initial trilateral meeting between U.S. Secretary of State Hillary Clinton
... sometimes described as America's Blond Eminence and at other times as Mrs. Bill, never as Another Frederick T. Frelinghuysen ...
, Russian Foreign Minister Sergei Lavrov and Brahimi in Dublin.

The three-way talks have taken an increasingly central role in the search for a solution to the 22-month conflict, which the U.N. estimates has left over 60,000 dead.
Posted by: Fred || 01/12/2013 00:00 || Comments || Link || E-Mail|| [6466 views] Top|| File under: Govt of Syria
New threat of Iranian-backed kidnappings of diplomats
The Carter presidency increasingly is looking like a best-case scenario...

The United States government is concerned about new threats of Iranian-backed terrorism against diplomats and high-profile religious leaders in the Middle East from operations by Tehran's Islamic Revolutionary Guards Corps (IRGC).

"Iran continues to be a malign influence in the region and play a destabilizing role, especially in support of the Assad regime and Hezbollah," said a State Department official involved in Iranian affairs.

"The department takes threats to its personnel seriously and takes necessary precautions to ensure their safety," the official said, without elaborating.


Just like in Benghazi, huh pal? This official should be sent to a post in an Arab state for the next year...

The official made the comments when asked about new fears disclosed to the Free Beacon by a security source in the Middle East on Wednesday that the IRGC is planning a new round of terrorist kidnappings of foreign diplomats and others.

According to the security source, IRGC operatives in West Beirut and Lebanon's Bekaa Valley are preparing to conduct kidnapping attacks of foreign diplomats in the region, especially those from the United States and its allies. Other potential kidnap targets include Sunni and Christian leaders, the source said.

The goal of the kidnappings would be to influence events in Lebanon and neighboring Syria.


They'd certainly get Champ to bow...

The source said the IRGC plans to conduct the kidnappings using the name of an obscure Islamist group. However, the real perpetrators are expected to be the IRGC and its regional proxy, Hezbollah.


Boy howdy, there's a strategy we've never seen before...

The kidnappings would signal a return to the tactic used by Iranian-backed terrorists in Lebanon from 1982 to 1992 when a total of 96 foreign hostages were taken from 21 different countries. Most of the victims were American and Western European nationals. At least eight of the hostages died in captivity, including several who were murdered.

Among those killed during the hostage attacks were CIA Beirut station chief William Francis Buckley and Marine Col. William Higgins.
The IRGC is the covert action force engaged in both terrorist operations and intelligence activities in support of Iran's Islamist regime. A subsection, the Quds force, has been linked to terrorist and other attacks in the region.


It's a darned shame we don't have a CIA chief with the stones to put a hunting license out on those guys, especially when they're outside Iran.

"The uncompromising support of [Iran's] supreme leader for the IRGC has turned this organization into the most powerful entity in the Iranian government in several sectors, including the military and economy, as well as in the political arena (for instance, in the current administration, more than half of the ministers are IRGC officers)," states a recent Pentagon report published with the Library of Congress.

The security source said the new round of kidnappings would signal a return to "the bad old days."

The Iranians are continuing to back the embattled regime of Bashar al-Assad in Syria, which is facing opposition from a group called the Free Syrian Army that is known by U.S. intelligence agencies to be infiltrated with al Qaeda and other jihadists.

"The Iranians are determined to reinforce the [ruling Syrian] Alawites with both weapons and men along the coastal strip of Syria," the source said. "They are also investing heavily in Hezbollah in west Beirut."


That might be all they want: let the east and central part of Syria go to the Sunnis, and make sure they stay weak. They'll have a radicalized Iraq to their east and the Alawites/Hezbollah/Iran to the west, the mistrustful Turks up north, and a mistrustful Jordan to the south. They'd be 'independent' but neutered for a while. If al-Qaeda set up a state within the new state, so the much better for Iran so long as the crazies attacked the infidel West.

There are new fears that the civil war in Syria will destabilize Lebanon, which is at risk of splitting into warring fiefdoms, as is happening to Syria.

"Lebanon could well descend into armed stalemate," the source said.


Or it could end up a Shi'a state with a bloodbath for the infidel Druze and Maronites...

According to U.S. officials, Islamist groups and their attacks in Syria grew sharply over the last several months of 2012. Some 110 attacks were carried out in September, 233 in October, and 247 in November, an official said.

IRGC spokesman Gen. Ramezan Sharif told Iranian state media that IRGC Quds forces are operating in Lebanon and Syria with the goal of supporting both countries. But he denied the forces represent an Iranian military presence.

"At present, the IRGC has military attachés in around 15 world countries, including Syria and Lebanon, while the Islamic Republic Army has sent military attachés to a number of other countries," Sharif said.

The new terror threat comes as the United States supplied 200 armored personnel carriers to Lebanon on Thursday in Beirut, the AnsaMed news service reported.


Still not sure why we did that -- it isn't like the mighty Leb army will hold back the tide...

...Especially not that bit which was seconded from Hizb'allah's military arm.

Gen. Martin Dempsey, chairman of the Joint Chiefs of Staff, told reporters at the Pentagon on Thursday that the U.S. military also has a "planning element" in Lebanon as part of efforts to bolster the country's security against violence spilling over from Syria.
Posted by: Steve White || 01/12/2013 00:00 || Comments || Link || E-Mail|| [6478 views] Top|| File under:
Who's in the News
47
[untagged]
3
Taliban
2
al-Qaeda in Pakistan
2
Govt of Pakistan
2
al-Qaeda in North Africa
2
Govt of Iran
2
Govt of Syria
1
Govt of Iraq
1
al-Qaeda in Iraq
1
TTP
1
Hamas
1
Lashkar e-Taiba
1
Salafists
1
al-Qaeda
1
Arab Spring
1
Thai Insurgency
Bookmark
E-Mail Me
The Classics
The O Club
Rantburg Store
The Bloids
The Never-ending Story
Thugburg
Gulf War I
The Way We Were
Bio
Merry-Go-Blog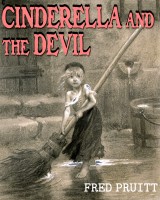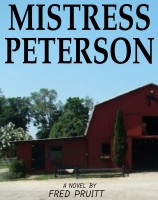 On Sale now!


A multi-volume chronology and reference guide set detailing three years of the Mexican Drug War between 2010 and 2012.

Rantburg.com and borderlandbeat.com correspondent and author Chris Covert presents his first non-fiction work detailing the drug and gang related violence in Mexico.

Chris gives us Mexican press dispatches of drug and gang war violence over three years, presented in a multi volume set intended to chronicle the death, violence and mayhem which has dominated Mexico for six years.
Click here for more information


Meet the Mods
In no particular order...


Steve White
Seafarious
Pappy
lotp
Scooter McGruder
john frum
tu3031
badanov
sherry
ryuge
GolfBravoUSMC
Bright Pebbles
trailing wife
Gloria
Fred
Besoeker
Glenmore
Frank G
3dc
Skidmark
Alaska Paul



Better than the average link...



Rantburg was assembled from recycled algorithms in the United States of America. No trees were destroyed in the production of this weblog. We did hurt some, though. Sorry.
54.174.225.82

Help keep the Burg running! Paypal: