Africa North
ElBaradei calls for opposition alliance in Egypt's parliamentary elections
[Al Ahram] Reform campaigner and founder of the Constitution Party Mohamed ElBaradei


Egyptian law scholar and Iranian catspaw. He was head of the IAEA from December 1997 to November 2009. At some point during his tenure he was purchased by the Iranians. ElBaradei and the IAEA were jointly awarded the Nobel Peace Prize for something in 2005. After stepping down from his IAEA position ElBaradei attempted to horn in on the 2011 Egyptian protests which culminated in the collapse of the Mubarak regime. ElBaradei served on the Board of Trustees of the International Crisis Group, a lefty NGO that is bankrolled by the Carnegie Foundation, the Ford Foundation, the Bill & Melinda Gates Foundation, as well as George Soros' Open Society Institute. Soros himself serves as a member of the organization's Executive Committee.


announced in a Sunday press statement that his party is keen on allying with revolutionary and democratic forces in the coming parliamentary elections.
Elbaradei added that this coalition will campaign to win the largest number of seats in the coming parliament in order to "be in command of pressure tools that will help create a better future for Egypt."

Continued on Page 49
Posted by: Fred || 01/07/2013 00:00 || Comments || Link || E-Mail|| [10793 views] Top|| File under: Arab Spring
Moroccan MP arrested for corruption
[MAGHAREBIA] A Moroccan MP in the Chamber of Councillors was jugged
Drop the rosco, Muggsy, or you're one with the ages!
on corruption charges last week in Kenitra after being caught red-handed taking a bribe.

Mohamed El Hassiani, who represents the Constitutional Union party, is also the president of the Sidi Yahya El Gharb commune. He was apprehended in a café on Wednesday (January 2nd) while allegedly in the act of receiving a 200,000 dirham (18,000 euros) bribe from a businessman,
Continued on Page 49
Posted by: Fred || 01/07/2013 00:00 || Comments || Link || E-Mail|| [10793 views] Top|| File under: Arab Spring
Egypt barring Bahais from enrolling in public schools
Dangerous as it is to be a member of one of the dhimmi religions when Islam is on the march, to believe in other than the accepted dissentions is even more dangerous. While Baha'i was founded by a Muslim visionary/heretic in Persia about 150 years ago, the world headquarters is in Haifa, because in the Middle East only the nation of the Juices allows them to worship freely.

[Jpost] Egypt's Education Minister Ibrahim Ghoneim on Sunday reiterated that members of the Bahai religion could not enroll in Egyptian public schools, according to Egypt Independent.

"The Constitution only recognizes the three Abrahamic religions," Ghoneim reportedly said, "And as religion is a subject taught in schools, they do not meet the requirements for enrollment."

Ghoneim's statement came on the heels of similar comments he made in November, in which he asserted that Egypt "only recognizes three religions, and the Bahai faith is not among them. Thus their children do not have the right to register in government schools."

Tensions between Egypt's rulers and Bahais have intensified since 1960, when the government confiscated their assets and sold them in a public auction. At that time, the Egyptian government accused Bahais of being loyal to Israel.


Just another step down the primrose path so well outlined by those who have gone down it before.
Posted by: trailing wife || 01/07/2013 00:00 || Comments || Link || E-Mail|| [10794 views] Top|| File under:
Arabia
Saudi women permitted to work in female accessories shops
[Al Ahram] Saudi women will be permitted to work in shops selling female accessories as long as they are subject to the rules of Islamic Sharia, confirmed Abdel-Latif Sheikh, head of Saudi government committee "Promote Virtue and Prevent Vice" (PVPV) Saturday.


"Ah, yes. Women selling ladies' underwear. An interesting theological subject. Who better to sell to women than women? After all, they can't go consulting men about their scanties, can they? But women, seeing all those underpants and titties... I mean bosoms... I mean brassieres... and corsets... and... and flimsy night dresses... and... Victoria's Secret catalogs... and... and... Oh, Gawd! I must shoot off! I mean my gun! I must shoot off my gun...!"


Speaking to Saudi newspaper Al-Madina, Sheikh explained that the PVPV will be authorised to restrict women from this type of work if they violate Sharia law.


"In any.. [huffa puffa!]... in any [puffa!] respect, mind you! And we'll be stopping by the ladies' underwear places regularly to check up on 'em, you betcha!... Ow. I think I just hurt myself."


In December 2011, the Saudi grand Mufti issued a fatwa (religious edict) prohibiting women from working in accessories and lingerie shops describing the job as "criminal and disrespectful."


"You know what women are like with temptation!"
Posted by: Fred || 01/07/2013 00:00 || Comments || Link || E-Mail|| [10793 views] Top|| File under:
Britain
Cameron Says Britain Would Fight to Keep the Falklands
[An Nahar] Prime Minister
David Cameron
... has stated that he is certainly a big Thatcher fan, but I don't know whether that makes me a Thatcherite, which means he's not. Since he is not deeply ideological he lacks core principles and is easily led. He has been described as certainly not a Pitt, Elder or Younger, but he does wear a nice suit so maybe he's Beau Brummel ...
said Sunday

Britannia

was prepared to fight militarily to keep the Falkland Islands if necessary, in the face of renewed Argentinian rhetoric over their future.

Cameron said

Britannia

had "strong defenses" in place on the islands and fast jets and troops were stationed there.

President Cristina Kirchner said this week that Argentina was forcibly stripped of the Falklands by

Britannia

in "a blatant exercise of 19th-century colonialism" and demanded they be handed over to Argentina.

Cameron insisted he was "absolutely clear" that

Britannia

would defend the islands with military force.

In an interview on BBC TV, he said: "I get regular reports on this entire issue because I want to know that our defenses are strong, our resolve is extremely strong."

Asked whether

Britannia

would fight to keep the islands, he replied: "Of course we would, and we have strong defenses in place on the Falkland Islands, that is absolutely key, that we have fast jets stationed there, we have troops stationed on the Falklands."

Cameron said this week that the 3,000 residents of the Falklands had a strong desire to remain British and would have a chance to express their views in a referendum on their political status to be held in March.

The islanders are expected to vote strongly in favor of continued union with

Britannia

.

Census data released in September showed that 95 percent of residents considered themselves to be either Falkland islanders, British, or from Saint Helena, another British overseas territory in the South Atlantic.

Posted by: Fred || 01/07/2013 00:00 || Comments || Link || E-Mail|| [10793 views] Top|| File under:
India-Pakistan
Activists wary as India rushes to justice after gang rape
[REUTERS] It's no surprise the Indian street wants faster, harsher justice for sexual crimes after a horrific gang rape that rocked the nation, but some activists worry the government will trample fundamental rights in its rush to be in tune with popular rage.
"Which activists?"
"Some."
Last month's rape of a physiotherapy student on a moving bus and her death on December 28 in hospital triggered a national debate


... an expenditure of personal wind at the national level that leads to face-making and other histrionics but can't be shown to have ever solved an issue ...


about how to better protect women in India, where official data shows one rape is reported on average every 20 minutes.

Many women's rights groups are cautiously hopeful the protests and outrage that followed the crime can be channeled into real change - fast-track courts for sexual offences and a plan to hire 2,500 new women police in Delhi are measures already in the works.

But legal experts and some feminists are worried that calls to make rape punishable with death and other draconian penalties will cramp civil liberties and are unconstitutional. They say India needs better policing and prosecutions, not new laws.

"If there are not enough convictions, it is not because of an insufficiency of law, but it is the insufficiency of material to base the conviction on," said retired Delhi High Court judge R.S. Sodhi.

Five men have been charged with the student's rape and murder and will appear before a New Delhi court later on Monday. They are due to be tried in a newly formed fast-track court in the next few weeks. A teenager also accused will likely be tried in a juvenile court.

Ahead of Monday's court appearance the five still had no defense lawyers - despite extensive interrogations by the police, who have said they have recorded confessions - after members of the bar association in the South Delhi district where the case is being heard vowed not to represent them.

Posted by: Fred || 01/07/2013 00:00 || Comments || Link || E-Mail|| [10795 views] Top|| File under:
Science & Technology
Is January Chinese ASAT Testing Month? - (Union of Concerned Scientists)
China seems to want a special entry in Rantburg's "Idiot of the Day" listing. To quote the NASA blogs "Top officials in China seem to be unaware of the Kessler syndrome." ...the idea of cascading collisions or Satellite Billiards in Space ...

Or they figure it's others with more in space who have a lot to lose. United States, for instance.

In 2007 and 2010 China conducted anti-satellite (ASAT) weapons tests, both on January 11. Rumors circulating for the past few months suggest that some within the U.S. defense and intelligence community believe China is preparing to conduct another ASAT test.

The first media report on these rumors appeared in October. China's Ministry of Defense challenged the information in that report, but in November contacts in China told us an announcement about an upcoming ASAT test was circulated within the Chinese government. We were unable to find a public statement confirming plans for a test in the Chinese media or on publicly accessible Chinese government websites. Then, just before Christmas, a high-ranking U.S. defense official told us that the Obama administration was very concerned about an imminent Chinese ASAT test.
Continued on Page 49
Posted by: Water Modem || 01/07/2013 00:37 || Comments || Link || E-Mail|| [10801 views] Top|| File under:
Syria-Lebanon-Iran
Bored Japanese gets kicks from Syria war tourism
Japanese trucker Toshifumi Fujimoto is bored with his humdrum job, a daily run from Osaka to Tokyo or Nagasaki hauling tanker loads of gasoline, water or even chocolate.

Yet while the stocky, bearded 45-year-old could spend his free time getting a jolt of adrenaline by bungee-jumping or shark hunting, he puts his life on the line in a most unusual way.

He's become a war tourist.

Fujimoto's passion has taken him from the dull routine of the highway to Syria, where as part of his latest adventure in the Middle East's hot spots he shoots photos and video while dodging bullets with zest.

He was in Yemen last year during demonstrations at the US embassy and in Cairo a year earlier, during the heady days that followed the ouster of longtime president Hosni Mubarak. Later this year, he plans to hook up with the Taliban in Afghanistan.
But for the moment, he is wrapping up a week's tour of the northern Syrian city of Aleppo, which for going on six months has been one of the hottest spots in a conflict that has cost more than 60,000 lives, according to UN figures.

He already spent two weeks in the war-torn country at the end of 2011, taking advantage of a tourist visa, but this time he has entered the country clandestinely from Turkey.

Dressed in a Japanese army fatigues and armed with two cameras and a video camera -- Japanese, of course -- Fujimoto heads for whatever frontline he can every morning to document the ongoing destruction of Syria's second city and one-time commercial capital.

Fujimoto, who doesn't speak English, much less Arabic, has picked up a few words, such as "dangerous" and "front line."
The only way to interview him was to make use of Google Translate.

"I always go by myself, because no tour guide wants to go to the front. It's very exciting, and the adrenaline rush is like no other.

"It's more dangerous in Syria to be a journalist than a tourist," he said, describing how "each morning I walk 200 metres (yards) to reach the 'front', and I'm right there on the firing line with soldiers of the (rebel) Free Syria Army."
"It fascinates me, and I enjoy it," he says, as some FSA fighters stop him in one of the Old City's streets to have their picture taken with him.

"Most people think I'm Chinese, and they greet me in Chinese," he smiled.

He takes his time getting his shots right, as the rebels he hangs out with shout from both sides of the street: "Run! Run! There are snipers. Run!"

But he ignores them, finishes shooting and casually walks away with photos that he will later post on his Facebook page to share with his friends.

"I'm not a target for snipers because I'm a tourist, not like you journalists," he told a reporter. "Besides, I'm not afraid if they shoot at me or that they might kill me. I'm a combination of samurai and kamikaze."

Fujimoto won't even wear a helmet or a flack jacket.

"They are very heavy when it comes to running and it's more fun to go to the front without anything. Besides, when they shoot it's fun and exciting."

Fujimoto said his employers don't know he's in Syria.

"I just told them I was going to Turkey on holiday; if I'd told them the truth, they'd tell me I'm completely crazy."

But though some might doubt his sanity, no one can question his financial foresight, which is rooted in the sadness of his personal life.

Fujimoto is divorced, and says "I have no family, no friends, no girl friend. I am alone in life."

But he does have three daughters, whom he hasn't seen for five years, "not even on Facebook or the Internet, nothing. And that saddens me deeply," he said as he wiped away a tear.

So he's bought a life insurance policy, and "I pray every day that, if something happens to me, my girls might collect the insurance money and be able to live comfortably."

Fujimoto doesn't make any money off his photography, and spent $2,500 (1,894 euros) out of his own pocket for the flight to Turkey. Then there's another $25 a day that he pays a local resident, who puts him up in his house and gives him Internet access.

In his week in Aleppo, he has covered all the battle fronts -- in the districts of Amariya, Salaheddin, Saif al-Dawla, Izaa -- and though he's shared many of the images he's captured, one of them has stuck in his mind.

He opened a file on his laptop to show the partly decomposed body of a seven-year-old girl in Saif al-Dawla, gunned down by a sniper, which has lain unclaimed for months.
One wonders if any of his daughters could be the same age, but there was no way to pry more out of him, as he wept every time they were brought up.

"I love children, but Syria is no place for them. A bomb can snuff out their lives at any moment," he said, as some FSA fighters asked him to join them in Saleheddin and he ambled off down the street toward the sound of fighting.
Posted by: Beavis || 01/07/2013 13:04 || Comments || Link || E-Mail|| [10801 views] Top|| File under:
Who's in the News
26
[untagged]
9
Govt of Syria
5
Arab Spring
3
Govt of Pakistan
3
Palestinian Authority
2
al-Qaeda in Arabia
1
TTP
1
Govt of Iraq
1
al-Qaeda
1
Taliban
1
Ansar Dine
1
Jamaat-e-Islami
Bookmark
E-Mail Me
The Classics
The O Club
Rantburg Store
The Bloids
The Never-ending Story
Thugburg
Gulf War I
The Way We Were
Bio
Merry-Go-Blog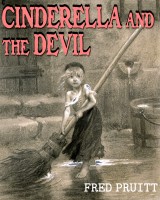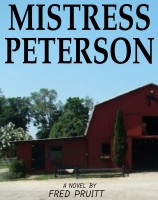 On Sale now!


A multi-volume chronology and reference guide set detailing three years of the Mexican Drug War between 2010 and 2012.

Rantburg.com and borderlandbeat.com correspondent and author Chris Covert presents his first non-fiction work detailing the drug and gang related violence in Mexico.

Chris gives us Mexican press dispatches of drug and gang war violence over three years, presented in a multi volume set intended to chronicle the death, violence and mayhem which has dominated Mexico for six years.
Click here for more information


Meet the Mods
In no particular order...


Steve White
Seafarious
tu3031
badanov
sherry
ryuge
GolfBravoUSMC
Bright Pebbles
trailing wife
Gloria
Fred
Besoeker
Glenmore
Frank G
3dc
Skidmark



Better than the average link...



Rantburg was assembled from recycled algorithms in the United States of America. No trees were destroyed in the production of this weblog. We did hurt some, though. Sorry.
3.225.221.130

Help keep the Burg running! Paypal: