-Lurid Crime Tales-
Strauss-Kahn sex case returns to US court
[Daily Nation (Kenya)] Former IMF chief Dominique Strauss-Kahn, accused of pimping in

La Belle France

, faced new legal worries across the Atlantic on Wednesday, with the first hearing in a US civil suit accusing him of sexual assault.

The hearing in New York state court in the Bronx was the first in civil action brought by the hotel maid whose accusation of attempted rape last year triggered the spectacular downfall of one of the world's most powerful politicians.

Although US prosecutors tossed out criminal charges against Strauss-Kahn after deciding that Nafissatou Diallo's allegations would not stand up in court, the maid's lawyers are now pursuing unspecified damages.

"She wants recognition of her status as a victim and the reality of the attack she suffered," her French lawyer Thibault de Montbrial told French television channel LCI.

He said Diallo was still employed by the Sofitel hotel and expected to go back to work there at some point, adding that she still required treatment on her shoulder, "which was injured during the assault."

Strauss-Kahn and Diallo are neither required, nor expected, to be present in court.

Judge Douglas McKeon is due to start by hearing arguments on whether the suit should be dismissed because Strauss-Kahn had diplomatic immunity as head of the International Monetary Fund when he was

tossed in the calaboose

May 14.

The ruling may not come for several weeks, McKeon told AFP.

Posted by: Fred || 03/29/2012 00:00 || Comments || Link || E-Mail|| [316 views] Top|| File under:
-Short Attention Span Theater-
Boulder Couple Builds 125 Square-Foot House
With grand designs on minimizing their housing footprint, Christopher Smith and Merete Mueller have spent the last 10 months building the tiny home of their dreams.
"It's 19 feet long wall to wall," Smith said. "The interior square-footage is about 125 square feet."


Room enough for gun safe, reloading bench, beer fridge, computer & LazyBoy. And I'll leave the toilet outside where it won't stink up the place. Yep, it could work.


The interior layout consists of a sitting area, kitchen and bathroom. A vaulted ceiling makes room for a sleeping loft that can accommodate a queen-size mattress.
Their design incorporates several sustainable elements, including: reclaimed windows, beetle-kill lumber, solar power and a composting toilet.
"It's just a five-gallon bucket that you put peat moss and sawdust in."


How many could fit in AlGore's place?
Posted by: Glenmore || 03/29/2012 19:30 || Comments || Link || E-Mail|| [430 views] Top|| File under:
India launches first Bollywood 'walk of fame'
[Daily Nation (Kenya)] Often accused of ripping off plot lines from Hollywood, it was perhaps only a matter of time before India's Bollywood launched its own "Walk of Fame" in the style of Los Angeles' iconic boulevard.

Indian cinema's "Walk of the Stars" was officially opened Wednesday on a seaside promenade in the Bandra district of Mumbai, the country's entertainment capital -- the first of two competing projects under way in the city.

Like the Grauman's Chinese Theatre in Hollywood, Mumbai's new pathway will bear handprints and signatures of numerous actors -- along with a handful of life-size brass statues depicting some of the Indian greats.

From one of Bollywood's acting dynasties, movie star Kareena Kapoor was the main guest at the launch in a nearby hotel, where she unveiled a statue of her legendary grandfather, the late Raj Kapoor, sitting on a bench.

"I think people should come to actually dance with the stars. Some stars that are not here today with us, we can get to dance with them, touch them, feel them and actually realise what they were".


Describing herself as a "proud granddaughter", she and her father, actor Randhir Kapoor, perched with the statue for photographs -- as fans will soon be able to do on the promenade.

"Acting is something that the Kapoors have just lived for. Cinema is something that is in our veins, it's in our blood, and we're very, very proud to say that," she said.

The Kapoor family are the first to be honoured on the street "because they're technically the first family of Bollywood," said Nikhil Gandhi, business head of the UTV Stars television channel that has set up the walkway.

"We thought it would be a good idea for us to create something as a tribute to the biggest superstars of the industry," he told AFP. "The idea is to get fans closer to the superstars."
Posted by: Fred || 03/29/2012 00:00 || Comments || Link || E-Mail|| [301 views] Top|| File under:
Africa North
Egypt military clears way for Nur to run for president
[Emirates 24/7] Egypt's military ruler Field Marshal Hussein Tantawi on Wednesday granted opposition figure Ayman Nur full political rights, allowing him to run in a May presidential election, state media reported.


This is the guy Hosni jugged last election...


Nur, who challenged ousted president Hosni Mubarak


...The former President-for-Life of Egypt, dumped by popular demand in early 2011...


in a 2005 election, last year lost an appeal to erase a five-year jail sentence passed on forgery charges. The sentence made him ineligible to run for office.

Tantawi decreed that Nur "could engage in all his political rights," the official MENA news agency reported.

Nur shot to fame when he ran in Egypt's first multi-candidate presidential election, losing overwhelmingly to Mubarak who had ruled Egypt since 1981 and was finally ousted by a popular uprising last year.

Months after the election in which he clinched 7.6 percent of the vote, he was sentenced to five years in jail on what many saw as politically-motivated charges.

The sentencing was denounced by the United States, which called for Nur's release. He was finally freed in 2009 on health grounds.

To run for Egypt's top job, Nur who founded the Al-Ghad party, must either be nominated by a party or secure the endorsement of 30 MPs or 30,000 eligible voters from 15 provinces.

Posted by: Fred || 03/29/2012 00:00 || Comments || Link || E-Mail|| [315 views] Top|| File under: Arab Spring
Arabia
Saleh's kid will run for presidency in 2014
[Yemen Post] Mohammed Naji al-Shaif, an influential tribal chief and Parliament member, said that the former ruling General People Congress party is gonging to nominate former President President-for-Life Ali Abdullah Saleh's


... Saleh initially took power as a strongman of North Yemen in 1977, when disco was in flower, but he didn't invite Donna Summer to the inauguration and Blondie couldn't make it...


eldest son, Ahmed, to represent it in the next presidential election set to take place in 2014.

In an interview with the state-run al-Jamohoria newspaper, al-Shaif revealed that Ahmed, 40, is set to run for presidency in 2014.

"For me I don't have any ambitions to run for President," he noted.

Speaking about the upcoming national dialogue, al-Shaif called on all political parties, and social factions to engage in the dialogue, considering it the only viable exit route of the current crisis that dragged for over a year.

He reaffirmed his willingness to stand by the Southern Movement if it chooses federalism, stressing that federalism is the best solution for the southern issue.

"If the upcoming national dialogue will not put Federalism on the table then there is no need to hold it,"

"The National Unity Government was not up to people's aspirations," al-Shaif said, adding that President Abdu Rabu Mansour Hadi should dismiss Mohammed Salem Basindoh's, the Prime Minister, government and form another unity government.

Apparently Saleh, 70, had stepped down only to give way to his son to succeed him.

Ahmed is the commander of the elite

Elite Republican Guards

, the best trained and equipped troops in the country.

After months of being defiant in the face of relentless, massive protests, Saleh, 70, was pressured to sign the GCC-brokered deal that eased him out of power in exchange for immunity from prosecution.

Although he relinquished power and another president took over, Saleh still somehow is pulling the strings of the country though his well-placed relatives and cronies
Posted by: Fred || 03/29/2012 00:00 || Comments || Link || E-Mail|| [300 views] Top|| File under: Arab Spring
Britain
Aircraft carrier costs will be half what you think, US tells MoD
The US Navy has intervened over the adaptation of a British aircraft carrier for a new generation of fighter jets, to assure ministers that the cost will be less than half the Ministry of Defence's estimate.

Converting HMS Prince of Wales


Assuming it is ever built, a dubious assumption...

so that it can be used by the Joint Strike Fighter will require significantly less than the £2 billion quoted by officials, the assistant secretary of the US Navy, Sean J Stackley, insisted.

In a letter seen by The Daily Telegraph, he told Peter Luff, the defence procurement minister, that the necessary equipment would cost £458 million before installation. Defence experts estimate the installation cost at £400  million.

The carrier project has been overshadowed by cost and technical issues. In the Strategic Defence and Security Review of 2010, which scrapped Harrier jump jets, the Coalition opted for a conventional take-off and landing model of the new, American-built fighter instead of a jump-jet variant. But ministers were on the point of changing their minds after MoD officials forecast that the cost of adapting a carrier to use the conventional planes would rise from £500 million to £1.8 billion.

Following the intervention by the US Navy, David Cameron has ordered a Treasury-led re-examination of the project. The Major Project Review Group will submit a report on April 16 which it is understood will be considered by the National Security Council the next day.

The letter from Mr Stackley outlined studies concerning a sophisticated but untested catapult system to help aircraft reach take-off speed.


That would be the electromagnetic system that is to replace steam catapults.

He reassured the British that the risks of the project, and of a new arrester wire system for deck landings, would be underwritten by the US, which is installing the system on one of its carriers. Mr Stackley ended by saying: "The department of navy is committed to supporting the success of the UK CVF (conventional carrier)."

The Americans sent the letter following tense meetings with British officials on the margins of Mr Cameron's trip to Washington last week.

"They want to ensure that the information the British Government is working from is accurate because currently that quite clearly is not the case," said a Whitehall source.

Two British carriers are being built, but one will be mothballed following the SDSR.


Makes no sense to build it then.

It's one way to store spare parts...

Reverting to jump jets for both of them would not help American military planners, who want to be able to base a squadron of their own jets on a British carrier.


Since the U.S. will be going down a carrier or two by 2025...

There are also said to be technological concerns over the jump jet version of the fighter and the Americans might be positioning themselves to ditch it altogether.

"This letter could be a warning shot saying if you Brits go back to jump jet carriers then there might be no planes to fly off it," said a defence source.


Translation: the U.S. doesn't have to build the jump jet version of the F-35 Joint Strike Fighter.

Richard Scott, of Jane's Defence Weekly, said: "The trouble the Government has is in getting reliable cost data but at least the costs the Americans are giving are quite reassuring."


Not calculated the way they did Obamacare before it passed, one hopes.

An MoD spokesman said: "Work is ongoing to finalise the 2012-13 budget and balance the equipment plan. This means reviewing all programmes, including elements of the carrier strike program me."


The Brits really ought to have the ability to launch conventional aircraft from perhaps the only carrier they'll build for the next fifty years. I really don't see them building and mothballing a second carrier, so Prince of Wales will be it. A jump jet only carrier, for Harriers or F-35B fighters, makes no sense in the long term. Do it right or don't bother and invest the money in Type 45 destroyers, subs and intel ships instead.
Posted by: Steve White || 03/29/2012 00:00 || Comments || Link || E-Mail|| [337 views] Top|| File under:
Economy
Pipeline to be Keystone Kompetitor
Two major energy companies are planning to build new pipelines that will move as much as 850,000 barrels of crude oil a day from Canada to refineries along the Gulf Coast by mid-2014, in the latest effort to cope with a surge of oil production in North America.

The separate projects, planned by Houston-based Enterprise Products Partners LP and Enbridge Inc. of Calgary, will compete with TransCanada Corp.'s proposed Keystone XL pipeline, a massive project to move crude from the oil sands of Alberta to U.S. refineries. The Keystone project was delayed late last year after pressure from environmental groups and has become a hot-button topic in the U.S. presidential campaign, with critics of the Obama administration contending that the delay will contribute to high gasoline prices in the future.

Enbridge and Enterprise already operate the Seaway Pipeline, which used to move oil north—from Freeport, Texas, near Houston, to the massive oil storage hub in Cushing, Okla. Last year the companies said they would reverse the flow of that pipeline because a recent surge in Canadian and U.S. oil production has created an overabundance at that location. The reversal will let Seaway move as much as 150,000 barrels a day south to refiners by June 1 and 400,000 barrels a day by early next year by adding new pumping stations.


A WSJ article reached thru my civil engineering daily news brief. I trust the link will let you in, unless it looks for my 'cookie'. A version of this article appeared Mar. 27, 2012, on page B1 in some U.S. editions of The Wall Street Journal, with the headline: Planned Pipelines To Rival Keystone.
Posted by: Bobby || 03/29/2012 17:13 || Comments || Link || E-Mail|| [385 views] Top|| File under:
Europe
Swedish defense minister quits over Saudi arms plant plans
The Swedish defense minister was forced to quit on Thursday after weeks of pressure over reports the government planned to help Saudi Arabia build a weapons plant. Arms sales to Saudi Arabia are controversial in a country which prides itself on standing up for human rights, and the reports about aid for the weapons plant sparked an uproar.

Defense Minister Sten Tolgfors survived initial reports in early March about plans for a state-run Defense research agency, FOI, to help Saudi Arabia build the plant by saying he had not known of them and that FOI had exceeded its authority. But reports of the details of the affair have continued to surface, steadily increasing pressure on him.

Roberta Alenius, spokeswoman for Prime Minister Fredrik Reinfeldt, said, "He (Tolgfors) has resigned at his own request."

The minority center-right government, which consists of four parties, has fallen behind in opinion polls after the largest opposition party the Social Democrats named a popular new leader.

Reinfeldt, head of the largest government party, the Moderates, has had to delay further income tax cuts due to a slowing economy. He has until the next election in 2014 to win back some popularity.
Posted by: ryuge || 03/29/2012 06:04 || Comments || Link || E-Mail|| [316 views] Top|| File under:
Thousands in Belarus protest against government
MINSK, Belarus: Several thousand people have turned out for an anti-government rally in Belarus to call for the freeing of political prisoners and for the former Soviet republic to become a European-style democracy.

Sunday's protest rally was the largest since authoritarian President Alexander Lukashenko won another term in a December 2010 election and intensified his crackdown on the opposition.

The opposition has traditionally held rallies on March 25 to mark the anniversary of Belarus' short-lived declaration of independence from Russia in 1918.

Lukashenko's government usually bans the rallies and sends police in to break them up. This year, the protesters were allowed to gather peacefully, but each one had to pass through security controls and be photographed.
Posted by: Steve White || 03/29/2012 00:00 || Comments || Link || E-Mail|| [305 views] Top|| File under:
India-Pakistan
University rocked by sex scandal again
[Dawn] All public and private organizations in the country are required to implement the Sexual Harassment Act but a female university teacher could pick up the courage of reporting her case only after reaching the safety of a foreign land.

Higher Education Commission's Executive Director Dr Sohail Naqvi confirmed to Dawn that a female faculty member of the Hazara University, currently doing PhD in the United Kingdom, has filed an application with the HEC that she suffered sexual harassment at the university.

"It is a very serious issue. We will take action if the university fails to investigate and act on its own in a given time," he said.

Initial investigation has shown the charge was correct, according to an HEC official.

"There is a cult in the university and some top officers in its management, deans and female faculty members are involved in the racket," he said requesting anonymity.

However,


a lie repeated often enough remains a lie...


the university management, instead of explaining its position, has sought explanation from the complainant for "violating the procedure" by taking her complaint directly to the HEC.

In her application to the HEC, the complainant explained that she had no chance of being heard by the university as a powerful coterie there blocked and dumped such complaints.

She said she was "one of the many victims" of sexual harassment in the Hazara University, which is situated about 20 kilometres from Mansehra
...
a city and an eponymous district in eastern Khyber-Pakthunwa, nestled snug up against Pak Kashmir, with Kohistan and Diamir to the north and Abbottabad to the south...
.She got the chance when she arrived in UK on a scholarship and decided to write to the HEC to save other students and faculty members, she said.

Vice-Chancellor Hazara University, Dr Syed Sakhawat Shah was not aware of the incident.

When Dawn pointed him the explanation sought by his university from the complainant, he said it would have been done "in routine" and without his knowledge.

However he promised to look into it.

"After getting her application we decided to countercheck as there could be personal vendetta behind it," said an HEC official.

"In probing the case, we contacted other female faculty members who confirmed the allegation of the complainant. They said some university officers and faculty members collaborated in the dirty affair," he added.

Subsequently, the HEC asked the university management investigate the matter itself and report back within six weeks. But the management went seeking an explanation from the 'victim' for approaching HEC over its head.

Posted by: Fred || 03/29/2012 00:00 || Comments || Link || E-Mail|| [314 views] Top|| File under:
Science & Technology
Cheap Natural Gas Makes Inroads as U.S. Vehicle Fuel
[An Nahar] Natural gas, whose price is at record lows thanks to a shale drilling boom, is gaining traction as an alternative energy in the United States, with automakers jumping on the bandwagon.


I'm kinda dumbfounded it hasn't displaced gasoline by now. But try finding someone to convert your car -- a process I undertand takes under an hour.


The use of natural gas instead of oil-based gasoline to drive the country's cars and trucks "is definitely starting to take off," said Mark Hanson, an analyst at investment research firm Morningstar.


Actually, I understand two CNG stations in the Baltimore area have recently shut down...


"The economics seem to work," he said, noting it was "just a question of what pace" the necessary infrastructure will take to develop.

Gas is in focus as a potential engine fuel because "it is tremendously good fuel," said David Cole, the chairman emeritus of the Center for Automotive Research.

Unlike gasoline, whose rising prices are causing pain at the pump for consumers, natural gas is cheap in the United States as supplies bulge from production in the country's vast shale gas formations.

In addition, natural gas burns while emitting less carbon dioxide than gasoline.

Thus, it is considered a "green" fuel even though in its raw state, the methane it emits is more destructive to the Earth's ozone layer than CO2, and the artificial fracturing of gas shales, known as "fracking," has drawn fire from environmentalists.

There are several forms of natural gas used to power vehicles. Compressed natural gas (CNG) is pressurized gas stored in a similar way to a vehicle's gasoline tank.

Liquefied natural gas (LNG) is produced by chilling natural gas to about minus 260 degrees Fahrenheit (minus 162 degrees Celsius). It can be used as engine fuel for heavy ground or maritime vehicles.

In Europe, the fuel of choice for automobiles is liquefied petroleum gas, typically a mixture of butane and propane made from refined crude oil or natural gas.

Across the Atlantic, the three big U.S. automakers are pumping out vehicles based on alternative fuels.

Ford Motor Company, the nation's second-biggest automaker, has the largest array of alternative-energy vehicles: eight powered by natural gas.

The smallest U.S. car maker, Fiat-controlled Chrysler, in early March unveiled a pick-up truck than can use liquefied natural gas, which will go on sale in June.

Sergio Marchionne, the chief executive of Fiat and Chrysler, views natural gas as having greater potential than electricity to power vehicles.

General Motors, the US giant at the top of the global auto industry, produces two vans that use compressed natural gas, the Chevy Express and the GMC Savana, and will begin production by the end of the year on two pick-up trucks running on CNG.

GM already has sold 1,200 of the vans to U.S. telecommunications titan AT&T.

The Detroit, Michigan auto maker is working on a number of different alternative fuels and particularly on electric vehicles.

But a GM

front man

, Dan Flores, said: "We think compressed natural gas offers a lot of potential. The technology is promising."

It is particularly appealing to businesses, especially service providers such as telecoms, package deliverers like UPS, or to local governments, which operate trash removal or emergency vehicle fleets.

CNG vehicles operate at relatively short distances from a refueling hub. The economies of scale for a large business or public body can potentially justify the cost of an investment in the specialized refueling equipment.

For individual consumers, the refueling infrastructure is limited. And compressed or liquefied gas is expensive and requires substantial storage capacity, restricting the vehicles' range.

Morningstar's Hanson said that currently there are only about 400 CNG stations in the U.S.

In Europe, natural gas also is sparking interest amid rising gasoline prices, but so far it remains only a small portion of the market.

In

La Belle France

, for example, it represents less than one percent of the vehicle fuel consumed and only 200,000 vehicles are outfitted for liquefied petroleum gas, of the 31 million privately owned.
Posted by: Fred || 03/29/2012 00:00 || Comments || Link || E-Mail|| [673 views] Top|| File under:
Who's in the News
32
[untagged]
5
al-Shabaab
4
Govt of Syria
3
Arab Spring
3
Govt of Pakistan
2
al-Qaeda in Arabia
1
al-Qaeda in Pakistan
1
al-Qaeda
Bookmark
E-Mail Me
The Classics
The O Club
Rantburg Store
The Bloids
The Never-ending Story
Thugburg
Gulf War I
The Way We Were
Bio
Merry-Go-Blog
Hair Through the Ages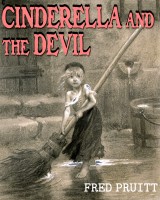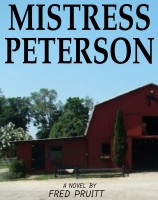 On Sale now!


A multi-volume chronology and reference guide set detailing three years of the Mexican Drug War between 2010 and 2012.

Rantburg.com and borderlandbeat.com correspondent and author Chris Covert presents his first non-fiction work detailing the drug and gang related violence in Mexico.

Chris gives us Mexican press dispatches of drug and gang war violence over three years, presented in a multi volume set intended to chronicle the death, violence and mayhem which has dominated Mexico for six years.
Click here for more information


Meet the Mods
In no particular order...


Steve White
Seafarious
Pappy
lotp
Scooter McGruder
john frum
tu3031
badanov
sherry
ryuge
GolfBravoUSMC
Bright Pebbles
trailing wife
Gloria
Fred
Besoeker
Glenmore
Frank G
3dc
Skidmark
Alaska Paul



Better than the average link...



Rantburg was assembled from recycled algorithms in the United States of America. No trees were destroyed in the production of this weblog. We did hurt some, though. Sorry.
35.172.233.2