Afghanistan
Afghanistan: ANA Officer Academy planned for 2013
So Afghanistan is to have both a Sandhurst in the Sand and an East Point? That will make life interesting.
A professional academy for a formal education in killing infidels? Aren't the local madrassas turning out sufficiently good officer material?
Posted by: Anguper Hupomosing9418 || 03/29/2012 07:08 || Comments || Link || E-Mail|| [413 views] Top|| File under:
Africa North
Libyan milita hands airport to police
BENGHAZI, Libya: A powerful Libyan militia says it has begun withdrawing from the country's main airport and will hand over security to the government, whether a police force is ready to assume control or not.

The militia from Libya's western mountainous area of Zintan has been in control of the international airport since the fall of longtime ruler Muammar Qaddafi's regime in August, in the absence of a police or military force. Zintan militia spokesman Khaled Al-Zintani says former rebels have told the government they will leave their posts Sunday evening.

The government promised in a statement to take over security at the airport by Sunday afternoon, but later issued a statement saying the handover was running behind schedule. The statement did not elaborate.


Didn't need to. Insh'allan bureaucratic efficiency...
Posted by: Steve White || 03/29/2012 00:00 || Comments || Link || E-Mail|| [328 views] Top|| File under:
Mali junta announces constitution
[Emirates 24/7] Mali's junta on Tuesday announced a new constitution that rules its members out of upcoming elections, seeking to show it will not cling to power as West African leaders planned a mediation visit.

Five days after the internationally condemned military coup that toppled President Amadou Toumani Toure, the junta lifted its night-time curfew and reopened the borders in a bid to show the country was returning to normal.

West African leaders meeting in neighbouring Ivory Coast Tuesday again denounced the coup -- and warned that the region's troops were on standby if the junta failed to engage in dialogue.

In a statement read out by a soldier on Mali state television


... and if you can't believe state television who can you believe?


, the junta said the new constitution would guarantee the rule of law and basic human rights


...which often intentionally defined so widely as to be meaningless...


in "a pluralist democracy".

Under the terms of the constitution, no member of the junta, known as the National Committee for the Recovery of Democracy and the Restoration of the Rule, would be permitted to stand for office.

The coup came just weeks ahead of the first round of presidential elections scheduled for April 29. The junta cancelled that vote and has not yet set a new date for elections.

Posted by: Fred || 03/29/2012 00:00 || Comments || Link || E-Mail|| [305 views] Top|| File under:
Arabia
Yemen President calls for US aid
[Yemen Post] The Yemeni President Abdu-Rabo Mansour Hadi has called the United States for aiding his country, pointing out that the US assistance is significant for Yemen, the Yemeni News Agency (Saba) said on Tuesday.

In a meeting with the U.S. Assistant Secretary of State for Near Eastern Affairs, Jeffrey Feltman, Hadi affirmed that Yemen faces major political and security challenges, pointing out that the situation is critical.

He reviewed with the US official the Yemeni-US relations, counterterrorism, piracy in the Aden Gulf and its impacts on Yemen's economy.

They further discussed the Yemeni political settlement on the base of GCC power transfer deal and the United Nation Security Council Resolution 2014.

During the meeting, Hadi stressed that the GCC deal and its implementation mechanism is the only appropriate way to avoid Yemen plunging into conflicts and divisions.

For his part, Fletman said the U.S. follows the implementation of the political settlement in Yemen according to the Gulf initiative, praising successes Yemenis reached in their critical conditions, pointing out that there are significant progresses.

He further cited that the U.S. will provide all kind of support for Yemen to overcome the difficult circumstances, stressed the importance of developing a strategy to help Yemen to overcome the economic and security challenges.

Fletman further emphasized that Pesident Barack Obama
I am the change that you seek...
and his administration are following closely the events in Yemen and realize the nature of these challenges that really require assistance.

The US State Department had highlighted the US commitment to Yemen's political transition as well as the need for the transition process to allow broad participation by the Yemeni people," the State Department said.


Posted by: Fred || 03/29/2012 00:00 || Comments || Link || E-Mail|| [312 views] Top|| File under: Arab Spring
China-Japan-Koreas
N. Korea honing capability to attack Seoul: USFK commander
WASHINGTON, March 28 (Yonhap) -- The commander of U.S. troops on the Korean Peninsula expressed concern Wednesday that North Korea's new leadership will trigger a military conflict based on a "miscalculation."

Before the House Armed Services Committee, Gen. James Thurman said the North continues improving its ability to attack the South Korean capital of Seoul. "The first thing I worry about every day is a miscalculation on somebody's part that causes a conflict that he hadn't planned for," he said at a hearing on the security condition on the peninsula.

He also said he is worried about the asymmetric capabilities, including special operations forces and cyber-attack units.

"North Korea threatens Seoul with a mix of conventional artillery, multiple rocket launchers, and ballistic missiles, a significant percentage of which are positioned in protected positions dispersed across the western half of the peninsula," he added. "They have a considerable number of indirect fire systems. And as expansive as Seoul is, any round coming our direction could potentially do damage."

Thurman said Pyongyang's plan to launch a satellite with a ballistic missile and continued verbal threats are increasing tensions on the peninsula. He was skeptical that the North will stop the development of ballistic missiles despite restrictions under U.N. Security Council resolutions.

"They will not -- I don't believe -- give up their capabilities in regard to ballistic missiles, because they see that as a means to protect the regime," he said.

Regarding the North's power transition, he echoed many experts' view that it seems to be moving relatively smoothly.

"To date, the leadership transition appears to be proceeding without discernible internal challenges and with significant Chinese political and economic support," he said. "With the Kim Jong-un regime focused on continuity and consolidation of power, there are no indications the regime will depart significantly from Kim Jong-il's policies."

Thurman, however, questioned whether the new leader, believed to be in his late 20s, is in firm control of the regime on his own. "I think he's being closely advised by his uncle, Chang Song-thaek, and some of the other old, elite advisers that are shepherding him along," he said.

Thurman dismissed media reports of a possible reduction in U.S. troop levels on the peninsula. "There are no plans that I'm aware of that draw down any forces on the peninsula. There may be some adjustments inside those capabilities, but it's -- those adjustments would be to improve our overall force posture," he said.
Posted by: Steve White || 03/29/2012 00:00 || Comments || Link || E-Mail|| [299 views] Top|| File under:
N. Korea Unveils Details of 'Satellite'
North Korea on Wednesday revealed details of a satellite it says it is preparing to launch into space next month. An unnamed official was quoted by the official KCNA news agency as saying that the satellite, which is to be carried into orbit by a rocket, weighs 100 kg and has a lifespan of two years. It is equipped with a camera enabling it to send back pictures and other observational data, the official claimed.

Experts say a proper working satellite would weigh 500 kg and have a lifespan of at least five years. A satellite expert at a state-run research institute here said a satellite weighing 100 kg would be an experimental satellite and really the earliest stage of satellite development, equivalent to the South Korea's first series of satellites Uribyeol 2 and 3 launched in the 1990s.

"With that claim North Korea has practically admitted that the rocket being launched does not aim to put a working satellite into orbit. Such a small satellite could be mounted along with the payload of a rocket being launched by any other country. There is no reason to build an expensive launch vehicle for it."

He said this shows the North "is really only interested in testing the missile rather than putting a satellite into orbit."

A government official here said, "Faced with mounting international condemnation, North Korea is trying hard to back up its absurd claim that it is preparing to launch a rocket for scientific purposes and not testing an intercontinental ballistic missile."
Posted by: Steve White || 03/29/2012 00:00 || Comments || Link || E-Mail|| [415 views] Top|| File under:
India-Pakistan
India's air defenses largely obsolete, says army chief
NEW DELHI: Obsolete air defense and a severe shortage of ammunition weaken India's defense capabilities, the head of the army told the prime minister in a letter leaked yesterday, plunging the army's relations with the government to new lows.


My bet is that the Indian military chiefs are every bit as good at playing their parliament as US military chiefs are at playing Congress...

How good can the American chiefs be, if their budgets are cut so drastically?

In the letter dated March 12, excerpts of which were printed by the DNA newspaper, Army Chief Vijay Kumar Singh said the tank fleet of the world's second-largest standing army was devoid of ammunition, elite special forces were "woefully short" of essential weapons and air defense was 97 percent obsolete.

"The state of the major (fighting) arms i.e., Mechanized Forces, Artillery, Air Defense, Infantry and Special Forces, as well as the Engineers and Signals, is indeed alarming," Singh wrote in the letter.

Sandwiched between fellow nuclear powers China and Pakistan, India is the world's top weapons importer. It is spending billions of dollars updating equipment purchased from Moscow in Soviet times, but it often takes decades to finalize contracts. Procurement has been slowed by corruption scandals.

Defense Minister A.K. Antony confirmed the existence of the letter and said it should not have been made public. Politicians from all parties reacted angrily and some called for the army chief's resignation if he was found to be behind the leak.

"The government is determined to do all that is needed to continue to assure the safety and security of India," Antony told parliament. "Publishing secret documents will not help the nation." In a rare show of unity, opposition parties rallied around the government, a sign of concerns about the army chief's habit of challenging his civilian masters.
Posted by: Steve White || 03/29/2012 00:00 || Comments || Link || E-Mail|| [431 views] Top|| File under:
Banned leaders give tough time to administration
[Dawn] It may be the 'high security' capital of a country grappling with terrorism that is chock-a-block with police, rangers and check posts but Islamabad and its security apparatus proved no match for two banned leaders.

For six hours, Maulana Mohammad Ahmed Ludhianvi, leader of the banned outfit Ahl-e-Sunnat Wal Jamaat (ASWJ) and Jamaat-ud-Dawa


...the front organization of Lashkar-e-Taiba...


chief Hafiz Saeed



...founder of Lashkar-e-Taiba and its false-mustache offshoot Jamaat-ud-Dawa. The United Nations declared the JuD a terrorist organization in 2008 and Hafiz Saeed a terrorist as its leader. Hafiz, JuD and LeT are wholly-owned subsidiaries of the Pak intel apparatus, so that amounted to squat...


played a game of cat and mouse with the Islamabad police on Tuesday.

They appeared and disappeared; were stopped and freed; intercepted in their cars and protected by their armed guards, as crowds gathered to watch the spectacle and traffic jams ensued.

Eventually the harassed, red-faced and embarrassed

coppers

managed to hold Maulana Ludhianvi, only after negotiations and while Saeed

beat feet

.

He was shifted to Industrial area

cop shoppe

and

started the paperwork but haven't done much else

under PPC section 188 on the complaint of a police officer. Within minutes, however, the city administration granted him bail.

At this point interior minister Rehman Malik


Pak politician, current Interior Minister under the Gilani administration. Malik is a former Federal Investigation Agency (FIA) intelligence officer who rose to head the FIA during Benazir Bhutto's second tenure. He later joined the Pak Peoples Party and was chief security officer to Bhutto. Malik was tossed from his FIA job in 1998 after documenting the breath-taking corruption of the Sharif family. By unhappy coincidence Nawaz Sharif became PM at just that moment and Malik moved to London one step ahead of the button men.


intervened and blocked his bail orders.

Maulana Ludhianvi was not released till the filing of this report.

He, along with Hafiz Saeed, had appeared at Parade Ground, defying a ban on their entry into Islamabad, to participate in a protest and sit-in organised by Defaa-e-Pakistain Council (DFC) against the government's presumed move to restore NATO


...the North Atlantic Treaty Organization. A collection of multinational and multilingual and multicultural armed forces, all of differing capabilities, working toward a common goal by pulling in different directions...


supplies.He somehow got information that the capital police and administration were going to arrest them, after which both the leaders disappeared from the Parade Ground. Later Maulana Ludhianvi was spotted at the camp of missing persons' families while delivering speech.

Secretariat Police SHO, however, intercepted him and held him while he was leaving the camp by saying that "the police are arresting you in connection with the case registered with Margalla

cop shoppe

." But Maulana Ludhianvi demanded his arrest warrant.

As the police failed to produce the arrest warrant, the activists of ASWJ took their leader away in a Sport Utility Vehicle (SUV).

This led to alerting of the patrolling officers and

coppers

deployed at the checkpoints. They were asked to check each and every vehicle.

Besides, the police also blocked the slipways and attached roads of main arteries to intercept and arrest Maulana Ludhianvi.

As a result, hundreds of vehicles were stuck up in the worst traffic jam making miles long queues on I.J. Principal Road,
Expressway, Islamabad Highway and Ninth Avenue.

At around 6pm, the vehicle of Maulana Ludhianvi was spotted in the traffic jam on the Ninth Avenue near Industrial Area

cop shoppe

while heading towards Rawalpindi. In response, the police placed blocks and parked their vehicles on the avenue.

All the SHOs, sub-divisional

coppers

, superintendents of police, were called at the Ninth Avenue along with contingent of Anti-Terrorism Squad, Anti-Riot Unit and police reserves to intercept and arrest the Maulana.

The guards of Maulana Ludhianvi -- Punjab Police commandoes -- aimed their weapons at the capital police and the officers while the activists cordoned their leader's vehicle to avoid his arrest.

Later the activists of ASWJ removed the blocks from the road and made the way for their leader. However,


death is not the end. There remains the litigation over the estate...


the driver of Superintendent of Police City Circle chased the SUV and intercepted it on I.J. Principal Road.

Maulana Ludhianvi again demanded his arrest warrant, but neither the police nor any assistant commissioner or magistrate issued it. Later politician Ijazul Haq, ASWJ's leader Fazaur Rehman Khalil and Abdullah Gul, son of
Hamid Gul


The nutty former head of Pakistain's ISI, now Godfather to Mullah Omar's Talibs and good buddy and consultant to al-Qaeda's high command...


, also reached the spot for negotiation.

In the meantime, Deputy Commissioner Amir Ahmed Ali also reached and thorough negotiations were held between the DC, SSP Yousuf, Mr Haq, Maulana Khalil and Abdullah Gul. After half an hour negotiation Mr Haq, Maulana Khalil and Mr Gul returned to take Maulana Ludhianvi to

cop shoppe

.

Before leaving the spot Maulana Ludhianvi addressed the activists and asked them to remain there. Till the filling of the report, negotiations were still in progress in the

cop shoppe

.

Posted by: Fred || 03/29/2012 00:00 || Comments || Link || E-Mail|| [320 views] Top|| File under: Govt of Pakistan
Tribesmen want Nato supplies linked to halt in drone attacks
[Dawn] Elders of South
Wazoo Agency on Tuesday urged the government not to reopen NATO


...the North Atlantic Treaty Organization. A cautionary tale of cost-benefit analysis....


supply route in the country until the US stopped the deadly drone attacks in the Federally Administered Tribal Areas.

Malik Khan Marjan, Malik Ashraf Khan, Malik Faridullah, Malik Jalal Khan, Malik Shahjehan, Malik Ghulam Khan and others, who converged on the

Beautiful Downtown Peshawar

Press Club to address a news conference, regretted non-implementation of parliament's unanimously-adopted resolutions on security and said the government should stop following policies meant to please the US
and instead act to serve the country's interests.

They also urged the government to declare Fata a separate province, saying it'll bring the hitherto neglected region on a par with the country's developed areas.

Tribal elders also complained of being stressed out by growing socioeconomic problems in their area and said their member of the National Assembly had miserably failed to deliver over the last four years.

Mr Marjan said people of South Waziristan were leading a miserable life absence of basic facilities, local MNA Kamran Khan's negligence and US drone attacks. He criticised the MNA for failing to get even a single development scheme initiated over the last four years and leveled corruption charges against him.

Posted by: Fred || 03/29/2012 00:00 || Comments || Link || E-Mail|| [316 views] Top|| File under: al-Qaeda in Pakistan
Nov 26 incident was attack on Pakistan's sovereignty: Kayani
[Dawn] Chief of Army Staff Gen. Ashfaq Pervez Kayani


... four star general, current Chief of Army Staff of the Mighty Pak Army. Kayani is the former Director General of ISI...


on Wednesday reiterated that American Arclight airstrikes on Salala check posts last year were an attack on Pakistain's

illusory sovereignty

, DawnNews reported.

The army chief is holding talks, at the General Headquarters (GHQ), with top US commanders for the first time since American Arclight airstrikes killed 24 Pak soldiers last year and triggered a near collapse in the nations' already troubled ties at a vital stage in the war in neighboring Afghanistan.

The meeting between Gen. Asfhaq Pervez Kayani and the top US commander in the region, Gen. James Mattis, and the top commander in Afghanistan, Gen. John Allen, could be a significant step toward rebuilding a relationship seen as key to US hopes of withdrawing from Afghanistan.

Pakistain retaliated for the Arclight airstrikes by kicking the US out of a base used by American drones and closing its border to supplies meant for NATO


...the North Atlantic Treaty Organization. A single organization with differing goals, equipment, language, doctrine, and organization....


troops in Afghanistan. Public meetings between US government and army officials, previously frequent visitors, have been sharply curtailed.

A Pakistain army statement said the men were to discuss the investigation of the American Arclight airstrikes in November on the Afghan border and ways to improve frontier coordination. The talks were being held at army headquarters in Rawalpindi, just outside the capital, Islamabad, a senior officer said on condition of anonymity because the talks were still under way.

Mattis said earlier this month the talks would be about opening the supply lines.

The US has said the attacks were an accident, but Pakistain claimed they were deliberate. It has since sought to refashion the contours of an alliance already hobbled by mistrust and Pak anger at American drone strikes against

bully boyz

on its soil.

Posted by: Fred || 03/29/2012 00:00 || Comments || Link || E-Mail|| [310 views] Top|| File under: Govt of Pakistan
Syria-Lebanon-Iran
Location of Iran's nuke shops is uncertain
Iran's "workshops" for making nuclear centrifuges and components for the devices are widely dispersed and hidden, adding to the difficulties of a potential military strike by Israel, according to a new report by U.S. congressional researchers.

Neither Israel nor the U.S. is certain of the locations of all such facilities, analysts at the Congressional Research Service wrote in the report obtained today [28 March 2012].


So? Get some, get most, get all -- whatever it takes to set Iran back on its heels. Has nobody in government heard of "jab, jab, cross"? I realize it's a boxing/martial arts thing, but if even so non-martial a little housewife like me knows of it, surely the cleverboots making such declarations would be aware of the concept! Not to mention that Israeli intelligence knows a great deal more about its neighbors than do the Americans -- at least those pontificating on putative impossibilities ...or perhaps Israel just takes the situation more seriously.
Posted by: Anguper Hupomosing9418 || 03/29/2012 02:35 || Comments || Link || E-Mail|| [378 views] Top|| File under:
Syria to reject any summit initiative
[Emirates 24/7] Damascus


...Capital of the last remaining Baathist regime in the world...


will reject any initiative made at an Arab League


...an organization of Arabic-speaking states with 22 member countries and four observers. The League tries to achieve Arab consensus on issues, which usually leaves them doing nothing but a bit of grimacing and mustache cursing...


summit relating to the violence in Syria, a foreign ministry

front man

said on Wednesday, adding it would only deal with Arab countries individually.

Syria was suspended from the league in November over a violent crackdown on the uprising against President Bashar Al Assad's rule.

The Arab League, meeting in Storied Baghdad


...located along the Tigris River, founded in the 8th century, home of the Abbasid Caliphate...


this week, is expected to issue a statement on Syria.

"Since its membership was suspended, Syria will only deal with Arab countries based on state-to-state relationships. Therefore we will not deal with any initiative issued by

the vaporous Arab League

at any level,"

front man

Jihad Makdisssi said in a statement released to journalists.

Relations between the Arab bloc and Damascus further soured after the Arab League froze a monitoring mission in Syria and proposed a plan for Assad to make a transition from power.

Arab leaders in Storied Baghdad are expected to endorse a six-point proposal from U.N.-Arab League special envoy Kofi Annan

...Ghanaian diplomat who served as the seventh and so far the worst Secretary-General of the UN. Annan and the UN were the co-recipients of the 2001 Nobel Peace Prize for something or other that probably sounded good at the time. In December 2004, reports surfaced that Kofi's son Kojo received payments from the Swiss company Cotecna, which had won a lucrative contract under the UN Oil-for-Food Program. Kofi Annan called for an investigation to look into the allegations, which stirred up the expected cesspool but couldn't seem to come up with enough evidence to indict Kofi himself, or even Kojo...
, which seeks a ceasefire and political dialogue in what Iraq called a "last chance" for Syria.

Posted by: Fred || 03/29/2012 00:00 || Comments || Link || E-Mail|| [324 views] Top|| File under: Govt of Syria
Syria peace envoy Annan to brief UN
[Daily Nation (Kenya)] The UN and Arab League


...an organization of Arabic-speaking states with 22 member countries and four observers. The League tries to achieve Arab consensus on issues, which usually leaves them doing nothing but a bit of grimacing and mustache cursing...


's envoy on Syria, Kofi Annan

...Ghanaian diplomat who served as the seventh and so far the worst Secretary-General of the UN. Annan and the UN were the co-recipients of the 2001 Nobel Peace Prize for something or other that probably sounded good at the time. In December 2004, reports surfaced that Kofi's son Kojo received payments from the Swiss company Cotecna, which had won a lucrative contract under the UN Oil-for-Food Program. Kofi Annan called for an investigation to look into the allegations, which stirred up the expected cesspool but couldn't seem to come up with enough evidence to indict Kofi himself, or even Kojo...
, will brief the Security Council next Monday after Damascus


...Home to a staggering array of terrorist organizations...


said it accepted his proposals for peace, the ex-UN chief's

front man

said.

Annan will not travel to Tehran next week, his

front man

Ahmad Fawzi told AFP Wednesday after Iran's Foreign Minister Ali Akbar Salehi had earlier said the ex-UN chief "is probably coming to Tehran on Monday".

Annan will be "briefing the Security Council Monday by video from Geneva," said Fawzi, who added Annan would not travel to Iran next week.

Syria has accepted a proposal crafted by Annan to end the bloodshed in the country, although Western states have expressed scepticism about the Damascus regime's sincerity.

Annan's plan calls for a commitment to stop all armed violence, a daily two-hour humanitarian ceasefire and media access to areas affected by the fighting, which has killed almost 10,000 people according to monitors.

The plan also calls for an inclusive Syrian-led political process, the right to demonstrate, and the release of people

jugged

arbitrarily.

Annan has discussed the plan in recent days with two key Syrian allies, China and Russia.

Russia urged the Syrian opposition on Wednesday to "follow the example" of the Damascus regime and support Annan's mediation efforts, while China called on both parties to honour their commitments.

Damascus blasts kill 27 as Syria gears up for monitors
Germany's foreign minister called for urgent implementation of the plan and said the regime would be judged on deeds, not words.

"The six-point plan by Kofi Annan is supported by the United Nations


...the Oyster Bay money pit...


Security Council. It is supported by Germany," Guido Westerwelle said at a news conference with Paleostinian prime minister Salam Fayyad


...Fayyad's political agenda holds that neither violence nor peaceful negotiations have brought the Paleostinians any closer to an independent state. The alternative to both, violent negotiations, doesn't seem to be working too well, either...


"We haven't yet had an official response from the Syrian regime. But I want to stress that for us, it is actions, not words that count -- nor declarations of intent."

Iran's Salehi, hosting Turkish Prime Minister Recep Tayyip Erdogan in Tehran, said that "with the mission of Mr Kofi Annan and with the support of Turkey, Arab nations and the UN we hope there will be a way out for the Syrian issue."
Posted by: Fred || 03/29/2012 00:00 || Comments || Link || E-Mail|| [307 views] Top|| File under: Govt of Syria
Who's in the News
32
[untagged]
5
al-Shabaab
4
Govt of Syria
3
Arab Spring
3
Govt of Pakistan
2
al-Qaeda in Arabia
1
al-Qaeda in Pakistan
1
al-Qaeda
Bookmark
E-Mail Me
The Classics
The O Club
Rantburg Store
The Bloids
The Never-ending Story
Thugburg
Gulf War I
The Way We Were
Bio
Merry-Go-Blog
Hair Through the Ages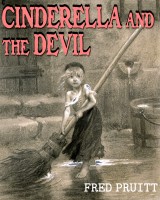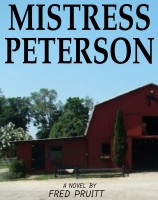 On Sale now!


A multi-volume chronology and reference guide set detailing three years of the Mexican Drug War between 2010 and 2012.

Rantburg.com and borderlandbeat.com correspondent and author Chris Covert presents his first non-fiction work detailing the drug and gang related violence in Mexico.

Chris gives us Mexican press dispatches of drug and gang war violence over three years, presented in a multi volume set intended to chronicle the death, violence and mayhem which has dominated Mexico for six years.
Click here for more information


Meet the Mods
In no particular order...


Steve White
Seafarious
Pappy
lotp
Scooter McGruder
john frum
tu3031
badanov
sherry
ryuge
GolfBravoUSMC
Bright Pebbles
trailing wife
Gloria
Fred
Besoeker
Glenmore
Frank G
3dc
Skidmark
Alaska Paul



Better than the average link...



Rantburg was assembled from recycled algorithms in the United States of America. No trees were destroyed in the production of this weblog. We did hurt some, though. Sorry.
3.228.10.34