-Lurid Crime Tales-
SL authorities bust moonshining and hooch den ring
Southern Excise Sleuths have cracked a massive moonshine producing and distribution racket, which had spread its tentacles in key towns in the South, by busting several illegal breweries and hooch dens.

A spokesman for the Department said that they had raided five large scale breweries, hidden in several islands in the Madu Ganga in the Balapitiya area, which is believed to have distributed its produce to many key towns in the South.

In addition, several hooch dens too had been raided and a number of suspects taken into custody in addition to confiscating brewing accessories, moonshine, illegal spirits etc, valued at over Rs. 1 million, he said.

During raids sleuths had seized 15,200 ml of illegal spirits, 850 litres of goda, 32 barrels, six copper coils, 8,250 ml of moonshine and other brewing accessories.


"Goda"?
Posted by: gromky || 05/04/2009 00:00 || Comments || Link || E-Mail|| [6473 views] Top|| File under:
-Signs, Portents, and the Weather-
Mexico says flu epidemic past peak
[Mail and Globe] Mexico's flu epidemic has passed its peak, the Mexican government said on Sunday, and experts said the new H1N1 swine virus still could impact world health but may be no more severe than normal flu.

Mexican Health Minister José Angel Córdova warned, however, it was too early for Mexico -- the epicenter of an outbreak that has spread to 19 countries -- to let down its guard.

Córdova said the outbreak of H1N1 flu appeared to have peaked in Mexico between April 23 and 28 and fewer people had admitted themselves to hospitals with serious flu symptoms in the past few days.

"The evolution of the epidemic is now in its phase of descent," Cordova told a news conference in Mexico City, where millions of people had heeded government advice to stay at home. "There is evidence that we are going downward."

After days of alarm and a partial shutdown of the economy that had kept streets eerily quiet, the atmosphere in Mexico's capital appeared more relaxed on Sunday, with some people venturing out on bikes or running. Many no longer wore masks. As testing improves, Mexican authorities have scaled back their estimate of how many people could have died from the flu strain to over 100, down from 176. Only 19 deaths in Mexico are confirmed as being caused by this flu.

But new cases of the virus, which mixes swine, avian and human flu strains, still were being tracked across the world, keeping alive fears of the threat of a pandemic. Experts stressed that the term "pandemic" describes geographic spread and does not categorize severity of illness.

The WHO said its laboratories had identified 787 H1N1 flu infections in 17 countries, including Ireland. Its toll lags national reports but is considered more scientifically secure.

Colombia became the latest country to report a confirmed case of the disease.

The US Centres for Disease Control and Prevention said on Sunday the new flu had spread to 30 US states and infected 226 people.

Posted by: Fred || 05/04/2009 00:00 || Comments || Link || E-Mail|| [6466 views] Top|| File under:
Africa Subsaharan
Tsvangirai says Zim broke, cannot raise wages
[Mail and Globe] Zimbabwe's new unity government is broke and cannot meet union demands for higher wages, Prime Minister Morgan Tsvangirai said on Friday.

Addressing a May Day rally, Tsvangirai said the government he formed with President Robert Mugabe in February to try to end a political and economic crisis that has brought Zimbabwe to ruin would maintain the current monthly salary of $100 that it is paying its workers.

"This government is broke, and we are only able to pay the $100 allowance, but when things improve, we want this allowance to graduate into a proper salary," he said. "For now, everyone, all of us, including President Mugabe, is getting $100".

Tsvangirai, a fiery former trade union chief, pleaded with Zimbabwe's Congress of Trade Unions (ZCTU) to give the new government time to fix the economy before pressing its demands for a minimum wage of $454.

"We have been in office for less than three months. I plead with you to please give us time," he said. "Your demands must be realistic, taking into account that your government is broke and that industry has not been performing."

Earlier, ZCTU president Lovemore Matombo told thousands of cheering workers at the rally that the labour movement would call national strikes and protests to press its case.

"If this is not met, the workers are going on to the streets," Matombo said, without giving any deadline.

Tsvangirai said although Mugabe was not an easy person to work with, both his Movement for Democratic Change (MDC) and the veteran president's ZANU-PF wanted the government to succeed in repairing the economy and achieving peace and stability.

Posted by: Fred || 05/04/2009 00:00 || Comments || Link || E-Mail|| [6463 views] Top|| File under:
Bangladesh
12 bigwigs asked to surrender to trial courts
[Bangla Daily Star] The High Court (HC) yesterday directed 12 persons, sentenced in absentia in separate criminal cases, to surrender before the trial courts concerned within two weeks.

A special HC bench of Justice Md Imman Ali passed the order while disposing of 16 bail petitions filed by 12 convicts sentenced in 16 criminal cases most of which were filed by the Anti-corruption Commission (ACC).

Those who will have to surrender before the trial courts are Jatiya Party (Manju) Chairman Anwar Hossain Manju, former state minister Mofazzal Hossain Chowdhury Maya, former BNP lawmaker Nadim Mostafa, former AL lawmakers Haji Mohammad Selim, Mokbul Hossain, former BNP minister Saifur Rahman's son Shafiur Rahman Babu, Awami League leaders Md Mohiuddin, and Abu Hanif Patwari, Babul Chowdhury, Masudur Rahman, Sabina Suraya and Mafruza Sultana.

Earlier on February 23, a HC division bench delivered split orders on the petitions.

Lawyers concerned told newsmen that the convicts would have to surrender before the trial courts within two weeks after receiving the HC judgment.

They said convicts, following the HC order, must be put in jail or surrender before the trial courts since those courts have no jurisdiction to grant them bail at this stage.

Additional Attorney General M Enayetur Rahim yesterday told the newsmen that the special HC bench yesterday delivered the verdict in line with a Supreme Court order that on April 23 this year directed former state minister Shahjahan Omar to surrender before the trial court within two weeks in connection with a corruption case.

Shahjahan Omar's case will stand as a pointer for about 70 others, mainly politicians and businessmen, who were handed down sentences for corruption after the 1/11 changeover.

ACC's panel lawyer Khurshid Alam Khan yesterday told The Daily Star the ACC would file appeals with the SC against the HC orders for granting bails to other convicts sentenced in absentia but did not surrender to the trial courts and are not in jail.

He earlier said that more than 100 people were convicted in the corruption cases and about 70 of them were tried in absentia. But most of the 70 convicts did not surrender to the trial courts.
Posted by: Fred || 05/04/2009 00:00 || Comments || Link || E-Mail|| [6464 views] Top|| File under:
Caribbean-Latin America
Opposition candidate Martinelli wins Panama's elections
(Xinhua) -- Ricardo Martinelli, a supermarket magnate and candidate of the opposition Democratic Change Party (DC), won Panama's presidential elections on Sunday, showed preliminary vote counting results from the National Electoral Council (NEC).

Among the more than 60 percent of the vote counted, Martinelli garnered 60.74 percent and former Housing Minister Balbina Herrera of Panama's governing coalition gained 36.77 percent, said Erasmo Pinilla, president of the NEC.

Shortly after casting his vote, Martinelli told Xinhua that he would "initiate a process of transparency that does not exist in Panama" and put into jail those who are found guilty of corruption.

The country should also seek other possibilities and focus primarily on the business relationship with the United States, he added.

This is the second time the business tycoon has run in a presidential race. In the 2004 election, Martinelli finished last out of four candidates with only 5.3 percent of the vote.

Martinelli, born on March 11, 1952 in Panama City, is the owner of the Super 99 supermarket chain, which is the largest in the country.

He served as director of the Chamber of Commerce of Panama from 1985 to 1987 and director of social security from 1994 to 1996.

From 1999 to 2003, he worked as chairman of the Board of Directors of the Panama Canal Authority and minister of canal affairs.

Posted by: Fred || 05/04/2009 00:00 || Comments || Link || E-Mail|| [6458 views] Top|| File under:
Conservative supermarket tycoon wins Panama vote
PANAMA CITY - Panamanians elected a conservative, pro-business candidate as their new president Sunday – signaling their hope for a new alternative as the Central American nation's once-booming economy cools. According to preliminary results released by Panama's electoral tribunal, Ricardo Martinelli of the Democratic Change party, easily won the election with about 60 percent support. He beat Balbina Herrera, the candidate of the ruling Democratic Revolutionary Party (PRD), as well as former president Guillermo Endara, who lagged far behind.

Voters say they were attracted to Mr. Martinelli, because they perceive him as outside the traditional political system that has dominated Panamanian politics since the US invasion of 1989 that dismantled the dictatorship of Manuel Noriega. They also express hope that the supermarket tycoon will bring his business savvy to the chief-of-staff post and help Panama weather the worldwide economic crisis.

Panama's economy grew at 9.2 percent last year, one of the highest rates in the world. But it expected to slow dramatically to 3.2 percent this year. "You won't see the same dynamism," says Felipe Chapman, an economist in Panama City. "It will challenge the next government."
Posted by: Steve White || 05/04/2009 00:00 || Comments || Link || E-Mail|| [6466 views] Top|| File under:
Down Under
Australia to Bolster Defense
SYDNEY -- The Australian government unveiled a major overhaul of its defense strategy and said it plans to continue to increase spending over the next two decades, with investment to focus on boosting naval and air capability.

In a policy paper released Saturday, the government said that the U.S. remains crucial to its defense strategy but that other major powers are emerging, namely China and India. The paper assumes that in coming decades, the most common form of conflicts in which Australia's defense forces will be involved will be those within a single country, like its current involvement in Afghanistan.

The paper reaffirms the government priority of defending Australia with a series of the equipment purchases over the next 20 years.

A centerpiece of the new strategy is the purchase of 12 new submarines, which Mr. Rudd said would be Australia's largest-ever single defense project. The submarines will be capable of sea warfare, strategic strikes, intelligence collection and support for special-operations forces.

The government also plans new air-warfare destroyers and a new class of frigates.


Their own design, Brit, or American?

For its air force, Australia will buy around 100 joint-strike fighters, plus aircraft and maritime surveillance and response aircraft.
Despite a sharp deterioration in its budget with the onset of the global economic crisis, the government said spending on defense will increase by 3% every year, after accounting for inflation, until the fiscal year ending June 30, 2018. After that, it expects defense spending to grow at an annual rate of 2.2%. The government didn't say how much it will spend, but it currently spends around 18 billion Australian dollars (US$13.14 billion) on its annual defense budget, excluding money spent on major new equipment. It said it hopes changes in the defense sector will help create savings as much as A$20 billion to help fund its plans.

"Some have argued that in the global economic recession, we should reduce defense spending to ease the pressure on the budget," Prime Minister Kevin Rudd said. "But the government believes the opposite to be true. In a period of global instability, Australia must invest in a strong, capable and well-resourced defense force."


Mr. Rudd may be a leftie but apparently he understands the neighborhood he lives in ...
Posted by: Steve White || 05/04/2009 00:00 || Comments || Link || E-Mail|| [6469 views] Top|| File under:
Economy
Buffett offers bleak outlook for US newspapers
[Mail and Globe] Warren Buffett is fond of newspapers -- he reads five a day -- but the billionaire investor warned shareholders of his Berkshire Hathaway that the reeling industry may never recover because it lacks a sustainable business model.

At Saturday's annual meeting of Berkshire, which owns the Buffalo News and has a big stake in the Washington Post, Buffett said that as readership falls, so does the attraction of newspapers for advertisers, and for investors in the companies that publish them.

"For most newspapers in the United States, we would not buy them at any price," Buffett said. "They have the possibility of nearly unending losses. I do not see anything on the horizon that sees that erosion coming to an end."

Many US newspapers have lost 20% or more of their advertising revenue as changes in technology and reading habits shrink circulation and more readers to get their news online. Several newspapers in large US cities have closed in recent months, and the future of the money-losing Boston Globe, owned by the New York Times Company, remains up in the air.

"Twenty, thirty years ago, they were a product that had pricing power that was essential," said Buffett. "They have lost that essential nature."

Buffett said Berkshire would hold on to the Buffalo News, a daily newspaper in the New York state city of the same name, if only because Berkshire buys businesses for the long term and does not sell simply because the companies hit a rough patch.

He did not rule out having to squeeze out excess costs, including possible job cuts, or eventually shuttering the paper if it goes too deeply into the red. "On an economic basis you should sell this business. I said I agree 100% but I am not going to do it," he said. "The union has been cooperative in having an economic model that will at least give us a little bit of money."
Posted by: Fred || 05/04/2009 00:00 || Comments || Link || E-Mail|| [6465 views] Top|| File under:
Home Front: Politix
Poll Shows Ridge Competitive Against Specter in Pennsylvania Race
Former Pennsylvania Gov. Tom Ridge would give Sen. Arlen Specter a run for his money if he challenges the party-switching senator in the 2010 Senate race, according to a new poll out Monday.

The Quinnipiac University poll showed Ridge with 43 percent to Specter's 46 percent in a hypothetical general election match-up. Ridge is far from a declared candidate, but speculation built over the weekend that the former homeland security secretary is considering making a bid to be the Republican nominee -- after Specter switched from Republican to Democrat last week.

The current front-running Republican candidate in the race, former Rep. Pat Toomey, is now trailing Specter by a wide margin. The latest poll showed Specter beating Toomey by 53-to-33 percent in a Pennsylvania general election.


Assuming Specter is the Dhimmicratic nominee, which isn't certain.

That's a reversal from the days when Specter was still a Republican. Polls recently showed Toomey trouncing Specter in the GOP primary, contributing to Specter's decision to switch parties.

In a statement, Quinnipiac pollster Clay Richards said Ridge is probably the only figure in Pennsylvania who could pose a significant challenge to Specter.

The new poll also found that Ridge would lead 47-to-37 percent among independents if he enters the race. If the GOP nominee is Toomey, the poll showed independents backing Specter by 45-to-36 percent.
Posted by: GolfBravoUSMC || 05/04/2009 13:48 || Comments || Link || E-Mail|| [6475 views] Top|| File under:
Home Front: WoT
US Navy orders another LCS ship
WASHINGTON, May 1 (Reuters) - General Dynamics Corp won its second U.S. Navy contract for a shore-hugging Littoral Combat Ship (LCS), scheduled to be delivered in May 2012, the Defense Department said Friday. Intended to operate in coastal areas, the LCS ships are designed for mine detection and elimination; anti-submarine warfare; and combat against small surface craft.

General Dynamics is in competition with Lockheed Martin to build more of the hulls, known as LCS. The Navy plans to buy as many as 55, including three more in fiscal 2010, which starts Oct. 1. Lockheed Martin received a contract to build its second LCS on March 23.

The first General Dynamics-built LCS, also featuring a trimaran hull, is in the final stages of construction and testing in preparation for sea trials.

The value of the contract was being withheld because it is "linked to the ongoing competition" for the three ships due to be built in 2010, said Lt. Cmdr. Victor Chen, a Navy spokesman. The deal followed long negotiations with the Navy over a fixed price for the ships. Congress has imposed a $460 million-per-ship cost cap on the LCS program, effective in the coming fiscal year.
Posted by: Steve White || 05/04/2009 00:00 || Comments || Link || E-Mail|| [6464 views] Top|| File under:
Maintenance cost for the Big E rises
The cost of maintaining the world's first nuclear aircraft carrier has gone up again. The USS Enterprise is undergoing a 16-month dry-dock maintenance at Northrop Grumman Corp.'s shipyard in Newport News. The Navy said Wednesday that a contract modification for "emergent and supplemental" work will increase the project's cost by $6 million.

It's the third contract modification for the maintenance project, which initially was to cost $453.3 million. The price tag is now $480.9 million.

Commissioned in 1961, the Enterprise is on schedule to be re-delivered to the Navy in September. The project will extend the carrier's life until at least 2013.
Posted by: Steve White || 05/04/2009 00:00 || Comments || Link || E-Mail|| [6485 views] Top|| File under:
Southeast Asia
British princess attacked
[Straits Times] THIEVES tried to rob Queen Elizabeth IIŽs 19-year-old granddaughter, Princess Eugenie, and her friends while they were travelling in Cambodia, a British newspaper reported on Monday. Royal protection officers had to intervene to protect the princess, the youngest daughter of Prince Andrew, Duke of York, when a thief tried to steal her friendŽs purse as they walked through Phnom Penh one night, the Sun said.


Looks like she got her Daddy's good looks and her mother's figure. Nice looking girly, but I see Weight Watchers in her future.



Posted by: Fred || 05/04/2009 00:00 || Comments || Link || E-Mail|| [6466 views] Top|| File under:
PAS debates role of clerics
[Straits Times] MALAYSIA opposition Islamist party is in the grip of a debate over the nature of its leadership ahead of party polls next month.

A big controversy has broken out after a key cleric, Datuk Mohamed Daud Iraqi, said the top two posts in Parti Islam SeMalaysia (PAS) could be held only by ulama, or Islamic scholars.

His comments added to an internal debate on whether PAS should strengthen its Malay-Islam roots by forming a loose coalition with Umno, or get closer to the multiracial Pakatan Rakyat (PR) alliance.

'PAS is an Islamist party, therefore it should be led by individuals from religious backgrounds,' said Mr Mohamed Daud, who leads the powerful council of clerics or Dewan Ulama PAS.

He was quoted by the Utusan Malaysia newspaper as saying that PAS would be in chaos if it was not led by religious scholars as its principles were based on Islam.

But other leaders say having clerics as president and deputy president is not part of the party's Constitution, and that capability is a better measure.

'The choices for leaders are not limited only to religious scholars, there are also professionals to choose from. The question is whether to choose someone based on his capability of specialising in a role, or based on the person's educational background,' wrote PAS central leader Khalid Samad on his blog.

The debate is being watched closely because PAS, with some one million members, is the biggest opposition party. It is also part of the PR alliance, which hopes to grab federal power in the next general election, to be held by 2013, with support from non-Muslims.

There are worries in PAS that Mr Mohamed Daud's comments will deepen its internal split ahead of its biennial elections.

A faction in PAS wants to continue with the so-called 'unity talks' with its traditional foe, Umno, with a view of forming an alliance to strengthen the voice of Malays and Muslims.


Posted by: Fred || 05/04/2009 00:00 || Comments || Link || E-Mail|| [6467 views] Top|| File under:
Who's in the News
41
[untagged]
6
TTP
2
Govt of Pakistan
2
TNSM
1
Palestinian Authority
1
Pirates
1
al-Qaeda in North Africa
1
Iraqi Insurgency
1
al-Qaeda in Pakistan
1
Taliban
1
Hamas
1
Hezbollah
Bookmark
E-Mail Me
The Classics
The O Club
Rantburg Store
The Bloids
The Never-ending Story
Thugburg
Gulf War I
The Way We Were
Bio
Merry-Go-Blog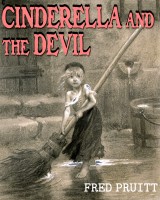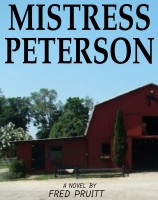 On Sale now!


A multi-volume chronology and reference guide set detailing three years of the Mexican Drug War between 2010 and 2012.

Rantburg.com and borderlandbeat.com correspondent and author Chris Covert presents his first non-fiction work detailing the drug and gang related violence in Mexico.

Chris gives us Mexican press dispatches of drug and gang war violence over three years, presented in a multi volume set intended to chronicle the death, violence and mayhem which has dominated Mexico for six years.
Click here for more information


Meet the Mods
In no particular order...


Steve White
Seafarious
Pappy
lotp
Scooter McGruder
john frum
tu3031
badanov
sherry
ryuge
GolfBravoUSMC
Bright Pebbles
trailing wife
Gloria
Fred
Besoeker
Glenmore
Frank G
3dc
Skidmark
Alaska Paul



Better than the average link...



Rantburg was assembled from recycled algorithms in the United States of America. No trees were destroyed in the production of this weblog. We did hurt some, though. Sorry.
3.235.228.219

Help keep the Burg running! Paypal: