-Short Attention Span Theater-
Iranian judoka who defected dedicates his silver medal to Israel
[IsraelTimes]

Saeid Mollaei

, a former Iranian judoka now representing Mongolia, dedicates his silver medal in the final of the men's 81-kilogram division to Israel.

"This medal is also dedicated to Israel and I hope the Israelis appreciate this achievement," he says, according to Israel's Kan broadcaster.

It was the first Olympic medal for Mollaei, two years after he left his native Iran after revealing that his national team coaches had ordered him to lose in the semifinals of the 2019 world championships in Tokyo to avoid facing Israel's Sagi Muki in the final. Mollaei subsequently moved to Germany and then acquired Mongolian citizenship.
Mollaei has since visited Israel and befriended Muki.
Posted by: trailing wife || 07/28/2021 00:00 || Comments || Link || E-Mail|| [217 views] Top|| File under:
Afghanistan
Taliban victory in Afghanistan is victory of entire Muslims: TTP leader
And if they do not win?

[KhaamaPress] The leader of Tahrik-e-Taliban
...Arabic for students...
Pakistain (TTP)

Noor Wali Mehsud




...the fourth Number 1 of the Pakistani branch of the Taliban, he was tapped for the honour after his predecessor was dronezapped in 2018. A member of the Mehsud tribe of South Waziristan, the right reverend mufti (a title he earned by acquiring a diploma from a Pakistani madrassah, impressive in a society where most are completely illiterate) is especially keen on the hospitality aspect (to domestic and foreign jihadis) of Pashtunwali ...

appeared in a TV interview for the first time ever and said that their relations with the Afghan Taliban are based on brotherhood, sympathy, and Islamic principles.


He seems to prefer the turban to the pie-hat


Mehsud was interviewed by CNN
...the organization formerly known as the Cable News Network. Now who knows what it might stand for...
through intermediaries somewhere along the Pak-Afghan border.

The TTP leader acknowledged that the victory of the Afghan Taliban in Afghanistan is not limited to the country but it is a victory for the entire

Moslem

people in the world.

The victory of the Afghan Taliban is voiced at a time when nearly half of the Afghan districts have fallen to the fighters.

Earlier, US CENTCOM Commander General Frank McKenzie had said that the Taliban are pretending their victory is inevitable which he believes is not the case indeed.

The Pak Taliban's leader though claims their core objectives to be fighting Pak Security Forces and gaining control over the Pak tribal regions, they have too conducted heinous attacks in Afghanistan close to the border with Pakistain.

Their bloodiest attack in Afghanistan was that on a base in 2009 in which seven CIA officers and contractors were killed in Khost province


... across the border from Miranshah, within commuting distance of Haqqani hangouts such as Datta Khel and probably within sight of Mordor. Khost is populated by six different tribes of Pashtuns, the largest probably being the Khostwal, from which it takes its name...


bordering Pakistain.

As per political analysts, the Afghan Taliban's so-called victory in Afghanistan will harm Pakistain as the latter will face an influx of Afghan refugees in case civil war erupts.
Posted by: trailing wife || 07/28/2021 00:00 || Comments || Link || E-Mail|| [186 views] Top|| File under: TTP
US bans low altitude flights over Afghanistan due to surge in militant activities
Heads up! Or not... (ooops!)

[KhaamaPress] The United States Federal Aviation Administration (FAA) restricted low-altitude flights over Afghanistan citing the recent rise in

Death Eater

activities.

The emergency order by FAA effective Sunday has excluded US military aircraft from the order and the latter can still fly as regular.

As per the new order, US airlines cannot fly below 8,000km in the Kabul Flight Information Region unless the operations are in and out of Hamid Maybe I'll join the Taliban Karzai
...A product, and probably the sole product, of the Southern Alliance...
International Airport in the Afghan capital, Kabul.

The move by Afghanistan's biggest ally —the US- is unprecedented in the past twenty years.

The US regulatory orders the limitations two days after US CENTCOM commander General McKenzie announced US military preparation for intensifying Arclight airstrike

...KABOOM!...
s to support ANDSF fighting the Taliban


...mindless ferocity in a turban...


The new intensified aerial strikes will probably be conducted until the full withdrawal of the US forces-August 31- but General McKenzie acknowledged that the support to Afghan National Defense and Security Forces will continue even beyond the deadline.

Afghanistan's key International Airport's-Hamid Karzai International Airport- security is to be handed over to Ottoman Turkish troops to ensure smooth operation of the airport.
Posted by: trailing wife || 07/28/2021 00:00 || Comments || Link || E-Mail|| [230 views] Top|| File under: Taliban
Africa Horn
European Union cuts Kenyan military funding in Somalia
[Garowe] The European Union
...the successor to the Holy Roman Empire, only without the Hapsburgs and the nifty uniforms and the dancing...
has cut the

Kenya Defense Forces

[KDF] budget in Somalia by almost half, giving a further indication of the impending exit of the AMISOM troops from the Horn of Africa nation, which is still struggling with the al-Shabaab

...... an Islamic infestation centering on Somalia attempting to metastasize into Kenya, Tanzania, Uganda, and similar places, all ofwhich have enough problems without them...
menace.

This will pave way for the exit of the KDF troops serving in AMISOM, and subsequent repositioning to the Kenya-Somalia border which stretches along with the Jubaland state and the northeastern part of the country. There are close to 3,500 KDF soldiers in AMISOM.

KDF first joined the fight against al-Shabaab under Operation Linda Nchi in 2011 but a year later, it joined the AMISOM team. Since then, the European Union has been one of the key financiers along with the UN and other stakeholders.

Treasury told Parliament Monday that Kenya received $45 million from African Union


...a union consisting of 53 African states, most run by dictators of one flavor or another. The only all-African state not in the AU is Morocco. Established in 2002, the AU is the successor to the Organisation of African Unity (OAU), which was even less successful...


Mission in Somalia (Amisom) in the 12-month period to June 2019 against a target of $85 million. This now means the EU has started the formal withdrawal process.

The cut was linked to the partial withdrawal of Kenyan troops who were deployed to Somalia in 2007 to defend the internationally-backed government against attacks on the Shabaab.

"The amount was received was based on the number of actual troops deployed in Somalia. By July 2018, the number of troops was subsequently reduced," Julius Muia, the Treasury principal secretary (PS) said without disclosing the actual figures.

The EU funds cater for allowances for the Amisom troops and police, international and local civilian staff salaries, operational costs of their offices, among others. The EU has been the single largest contributor.

The international community pays $1,028 (Sh111, 229) for each soldier per month, their respective governments then deduct about $200 (Sh21,640) for administrative costs, leaving them with a take-home of about $800 (Sh86,560).

Al-Shabaab conducts frequent assaults in Kenya, mostly in the region bordering Somalia, to put pressure on the Kenyan government to withdraw its peacekeeping troops from Somalia.

KDF Sectors II and VI of AMISOM in Somalia, which stretches most parts of Jubaland. The KDF team flushed al-Shabaab out of Kismayo
...a port city in the southern Lower Juba province of Somalia, at the extreme southern end of the country (always assuming Somalia can be called a country). It is the commercial capital of the autonomous Jubaland region....
, the regional administrative capital of Jubaland in 2012.
Posted by: trailing wife || 07/28/2021 00:00 || Comments || Link || E-Mail|| [145 views] Top|| File under:
Africa North
Egyptian court sentences Hisham Ashmawy's top aide, two others to death
There are still a few more rounds to go before he is finally hung, or shot, or whatever it is they do to put bad guys out of their misery over there.

[AlAhram] An Egyptian criminal court sentenced terrorist

Bahaa Kishk

, a top aide to

Hisham Ashmawy




...also in our archives as Hesham El-Ashmawy and Hisham el-Ashmawi, he was also known as Abu Omar El-Mohager (the immigrant). El-Ashmawy was thrown out of Egyptian special forces in 2011 for extremism. He went on to help found Ansar Bayt Al Maqdis, then the local branch of Al Qaeda, with whom he shared the results of his military training. When they became ISIS in the Sinai, he left for the Western Desert to form the Al Qaeda linked al-Mourabitoun. At some point they wandered off to Libya, where in 2018 the LNA caught him and sent him back. Egypt had convicted Mr. Ashmawy in absentia in 2014 of misbehaving, so when they got him back it was just a matter of executing, in both senses...

who was executed in Egypt last year, and two others to death on Tuesday over terrorism charges.

The court referred the sentences to Egypt's Grand Mufti for a non-binding opinion, and set 25 October to issue its final verdict in the case.

The defendants are charged of leading al-Qaeda-aligned group "Al-Mourabitoun" along with Ashmawy, and financing a terrorist organization with arms, ammunition and explosives.

Kishk, who was arrested in Libya and extradited to Egypt, was considered the right hand of Ashmawy who was also captured in the eastern Libyan city of Derna in late 2018.

Asmawy, described as the country's most dangerous terrorist, was handed over to Egypt by forces loyal to Commander Khalifa Haftar
...Self-proclaimed Field Marshal, served in the Libyan army under Muammar Qadaffy, and took part in the coup that brought Qadaffy to power in 1969. He became a prisoner of war in Chad in 1987. While held prisoner, he and his fellow officers formed a group hoping to overthrow Qadaffy, so it's kind of hard to describe him as a Qadaffy holdover. He was released around 1990 in a deal with the United States government and spent nearly two decades in the United States, gaining US citizenship. In 1993, while living in the United States, he was convicted in absentia of crimes against the Jamahiriya and sentenced to death. Haftar held a senior position in the anti-Qadaffy forces in the 2011 Libyan Civil War. In 2014 he was commander of the Libyan Army when the General National Congress (GNC) refused to give up power in accordance with its term of office. Haftar launched a campaign against the GNC and its Islamic fundamentalist allies. His campaign allowed elections to take place to replace the GNC, but then developed into a civil war. Guess you can't win them all. Actually, he is, but slowly...
in May 2019.

Ashmawy was handed two death sentence

...the barbaric practice of sentencing a murderer to be punished for as long as his/her/its victim is dead...
s after being convicted of orchestrating several deadly high-profile attacks against security forces. He was executed by hanging in March 2020.
Posted by: trailing wife || 07/28/2021 00:00 || Comments || Link || E-Mail|| [88 views] Top|| File under: al-Qaeda in North Africa
How Will Recent Events in Tunisia Affect Libya's Muslim Brotherhood?
Badly, one hopes.
[LIBYAREVIEW] During a meeting on Sunday evening, Tunisia's President

Kais Saied

and the country's security and military leaders, decided to dismiss Tunisian Prime Minister

Hicham Mechichi

, suspend the country's Parliament, and waive the immunity of all its members.These decisions came in the wake of widespread protests across Tunisia against the PM and

Ennahda

, the Islamist ruling party affiliated with the

Moslem Brüderbund

, over the nation's economic and social turmoil.

These events brought back memories of the

Arab Spring

, which began a decade ago in Tunisia, following the mass protest against the previous regime of Zine El Abidine Ben Ali.

The uprisings, which demanded an end to corruption and economic stagnation, managed to overthrow four Arab regimes in Tunisia, Egypt, Libya, and Yemen


...an area of the Arabian Peninsula sometimes mistaken for a country. It is populated by more antagonistic tribes and factions than you can keep track of...


This sudden change opened the door to widespread security turmoil, the proliferation of arms, illegal border movements, and bolstered terrorism in the region. These revolutions did not eliminate corruption, rather the economic and living conditions worsened in several states.

The

Moslem Brüderbund

(MB) organization took advantage of these events, and rode the crest of the revolutionary wave, and quickly secured power in Cairo, Tunis, and Tripoli


...a confusing city, one end of which is located in Lebanon and the other end of which is the capital of Libya. Its chief distinction is being mentioned in the Marine Hymn...


In July 2014, millions of Egyptians

erupted into the streets

; calling for the overthrow of the Brotherhood government. The country's security agencies, especially the army and police, responded quickly to these demands.

The same scenario has happened again in Tunisia, with the Tunisian people rising up against the policies and practices of Ennahda, its MP's, and government ministers.

President Saied announced that he would assume control of the executive authority with the assistance of a new prime minister. This is the biggest challenge yet to a 2014 democratic constitution that split powers between the President, Prime Minister, and Parliament.

The events in Tunisia are a decisive blow to the MB, leaving Libya its final stronghold in the region.

All the while in Libya, there is widespread popular criticism against the

Moslem Brüderbund

due to its continued alliance with militias, foreign forces, and mercenaries, as well as its involvement in many cases of corruption, theft, and terrorism.

Observers believe that these developments will have a significant negative impact on the MB's

Justice and Construction Party

in Libya, and affect the organization across the region.


Posted by: Fred || 07/28/2021 00:00 || Comments || Link || E-Mail|| [157 views] Top|| File under: Muslim Brotherhood
Caucasus/Russia/Central Asia
Tajikistan fears entering extremists from Afghanistan.
[KhaamaPress]

Tajikistan

Foreign minister Sirojiddin Muhriddin on Tuesday said that the government cannot state the exact number of refugees to be allowed from Afghanistan and will remain cautious while accepting asylum seekers from its war-ravaged neighbor.

Muhriddin fears that the supporters of terrorist groups might enter along with the people of Afghanistan.

Earlier, the Tajik government had acknowledged that the country is willing to accept up to one hundred thousand Afghan refugees as conflicts rage in the country and the Taliban
...Arabic for students...
are now controlling over 190 districts.

"We need to create certain conditions for Afghan refugees to avoid the spread of coronavirus (aka COVID19 or Chinese Plague)

...the twenty first century equivalent of bubonic plague, only instead of killing off a third of the population of Europe it kills 3.4 percent of those who notice they have it. It seems to be fond of the elderly, especially Iranian politicians and holy men...
in the meantime", said Muhriddin.

The Tajik Foreign Minister in the meantime expressed concern over the potential entrance of al-Qaeda,

Turkistan Islamic Party

,


...TIP is listed under Tehrik-e-Taliban in the Al Qaeda organization table...

and

Ansarullah

's associates who are outlawed by Russia.


Jamaat Ansarullah — as opposed to all the other groups that go by Ansarullah, including the Houthis in Yemen — is the Tajikistani branch of the

Islamic Movement of Uzbekistan

(IMU), which fights alongside the Taliban in Jawzjan and Faryab provinces.

On Friday, the deputy of Tajikistan's Committee for Emergency and Civil Defense said the country is assessing its potential for accepting one hundred Afghan refugees and the public is also building camps.

The optimistic call is voiced by the northern neighbor of Afghanistan after Pak high-ranking officials said that they cannot afford more Afghan refugees. The Pak officials had also seen the case as the same to Iran
...a theocratic Shiite state divided among the Medes, the Persians, and the (Arab) Elamites. Formerly a fairly civilized nation ruled by a Shah, it became a victim of Islamic revolution in 1979. The nation is today noted for spontaneously taking over other countries' embassies, maintaining whorehouses run by clergymen, involvement in international drug trafficking, and financing sock puppet militias to extend the regime's influence. The word Iran is a cognate form of Aryan. The abbreviation IRGC is the same idea as Stürmabteilung (or SA). The term Supreme Guide is a the modern version form of either Duce or Führer or maybe both. They hate Jews Zionists Jews. Their economy is based on the production of oil and vitriol...
but the Iranian government is yet officially comment on the issue.
Posted by: trailing wife || 07/28/2021 00:00 || Comments || Link || E-Mail|| [170 views] Top|| File under: Devout Moslems
Europe
Germany: Drugs gangs grow more brutal and unscrupulous
In Sweden many of the gangs are pure Muslim ethnic immigrant groups, while others are Eastern Europeans ethnic immigrant groups, only a few are native gangs. I don't know if the situation is similar in Germany.

[DW] The killing of a top journalist in the Netherlands shows that drugs gangs are increasingly likely to use violence, a new German report shows. It also highlighted increased trafficking of "New Psychoactive Substances."

A German government report into drug crime released on Tuesday shows how organized crime groups are increasingly likely to use violence.

Police identified some 284,723 suspects acting as part of criminal organizations in 2020 — and they were increasingly likely to be armed.

JOURNALIST KILLING REVEALS DANGER
Federal Criminal Police Office (BKA) President Holger Munch said the data showed a "growing potential for violence in this phenomenon area."

Munch said the fatal shooting of Dutch crime journalist Peter de Vries in Amsterdam earlier this month was evidence of the threat posed by organized international narcotics trafficking.

According to media reports, de Vries may have been caught between the fronts of a cocaine war between rival mafia clans.

The German government's federal drugs commissioner Daniela Ludwig warned that the situation in Germany should not be allowed to go as far as that in the Netherlands.

"We are seeing an increasing number of drug-related crimes in Germany and the EU, which are being carried out ever more brutally, ever more unscrupulously," said Ludwig.

"We must prevent criminals from behaving in Germany as if their actions had no consequences, as if they were in a lawless space. That is by no means the case here, and we must make that even clearer in the future!"

The largest increase in trafficking offenses in 2020 was in New Psychoactive Substances (NPS), the report said. The number increased by 16.2% compared to the previous year.

NPS are designed to replicate the effects of illegal drugs like cannabis, cocaine and ecstasy while remaining legal. They were previously more commonly known as "legal highs."

They include synthetic cannabinoids like "spice," as well as substances that mimic stimulants, tranquilizers, and hallucinogens.

Germany was still being used as a transit country for chemicals in drugs production, the officials said. In 2020, several shipments of amphetamine precursors were seized at German airports.

There were also larger quantities of chemicals for the production of NPS from China, destined for the Netherlands. Production facilities for the manufacture of synthetic drugs have increasingly been identified on Dutch soil.

For cocaine, trafficking offenses increased by 9.6% over the same period, and for so-called crystal, or crystalline methamphetamine, by 7.2%.

'TRADITIONAL' DRUGS STILL BIG BUSINESS
The most trafficked narcotic in 2020 was cannabis with 31,961 recorded cases, followed by amphetamines with 5,581 recorded offenses.

When it came to heroin trafficking, cases known to the police were down 4.9% compared to 2019. However,


a woman is only as old as she admits...


officials said, there was thought to still be widespread availability and continued demand for the drug in the German market.

Estimates by the United Nations


...a lucrative dumping ground for the relatives of dictators and party hacks...


show opium poppy cultivation areas in southwest Asia grew significantly in 2020.

When it came to cocaine, the trend appeared to be ever upward. Total cocaine seizures in 2020 were at least 11 metric tons. In 2018, there were at least 5 metric tons, which had increased to 10 tons in 2019. A record seizure of 16 tons in the Port of Hamburg in February this year indicates that this trend will continue.

Restrictions imposed because of the COVID-19 pandemic were said to have had little impact on narcotics crime. Drugs continue to be widely available, officials say, with increased use of the already well-established online trade.
Posted by: trailing wife || 07/28/2021 00:00 || Comments || Link || E-Mail|| [169 views] Top|| File under: Narcos
Home Front: WoT
TX Operation Lone Star in the News
[TexasDepartmentOfPublicSafety] As part of Operation Lone Star and under the direction of Governor Abbott, DPS continues its presence, including air, ground, marine and tactical security assets, along the border to combat the smuggling of people and drugs into Texas.

Check out some of the recent news coverage of

Operation Lone Star

below.
Posted by: Skidmark || 07/28/2021 00:00 || Comments || Link || E-Mail|| [242 views] Top|| File under: Human Trafficking
Who's in the News
35
[untagged]
5
Taliban
2
Muslim Brotherhood
2
Govt of Iran
1
Govt of Syria
1
Houthis
1
[untagged]
1
al-Qaeda in North Africa
1
Human Trafficking
1
Hamas
1
Narcos
1
Islamic State
1
Devout Moslems
1
Boko Haram (ISIS)
1
Ottoman Proxies
1
Arab Spring
1
TTP
Bookmark
E-Mail Me
The Classics
The O Club
Rantburg Store
The Bloids
The Never-ending Story
Thugburg
Gulf War I
The Way We Were
Bio
Merry-Go-Blog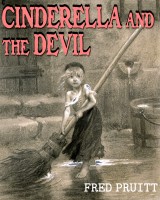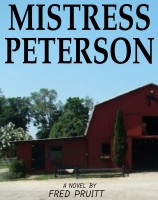 On Sale now!


A multi-volume chronology and reference guide set detailing three years of the Mexican Drug War between 2010 and 2012.

Rantburg.com and borderlandbeat.com correspondent and author Chris Covert presents his first non-fiction work detailing the drug and gang related violence in Mexico.

Chris gives us Mexican press dispatches of drug and gang war violence over three years, presented in a multi volume set intended to chronicle the death, violence and mayhem which has dominated Mexico for six years.
Click here for more information


Meet the Mods
In no particular order...


Steve White
Seafarious
Pappy
lotp
Scooter McGruder
john frum
tu3031
badanov
sherry
ryuge
GolfBravoUSMC
Bright Pebbles
trailing wife
Gloria
Fred
Besoeker
Glenmore
Frank G
3dc
Skidmark
Alaska Paul



Better than the average link...



Rantburg was assembled from recycled algorithms in the United States of America. No trees were destroyed in the production of this weblog. We did hurt some, though. Sorry.
44.192.25.113

Help keep the Burg running! Paypal: