Afghanistan
Noor: Taliban Sought Prisoner Release, Blacklisted Names Removed
Fool me once, shame on you. Fool me twice, shame on me.

[ToloNews] Atta Mohammad Noor, an Afghan politician who attended the two-day negotiations with the Taliban

...the Pashtun equivalent of men...
delegation in Doha, said the group sought the release of more prisoners and the removal of its leaders' names from the UN blacklist as a trust-building measure.

But Noor said this will not happen and the government will not repeat its previous act--of releasing 5,000 inmates--which did not help in reducing violence or furthering the

grinding of the peace processor

in the country.

He added that three commissions were formed during the two days of talks in Doha — the commission for building trust, commission on review of the Constitution and the commission for partnership in power — but none led to any results.

Noor said that trust can be built through other ways.

"Trust can be built through understanding, partnership in power, political partnership, end of war, reduction in violence, and ceasefire. We could have started from any other route, but regretfully, this did not happen," Noor said.

He welcomed the agreement in Doha for the continuation of negotiations and the protection of civilians and their property but said that there are other ways that trust can be built between both sides.

"We hope that one day the other side will realize that war is not the solution in Afghanistan and peace is in the interest of all sides," he said.

Meanwhile,
...back at the palazzo, Count Guido had been cornered by the banditti...
President Ghani on a trip to Herat


...a venerable old Persian-speaking city in western Afghanistan, populated mostly by Tadjiks, which is why it's not as blood-soaked as areas controlled by Pashtuns...


province on Monday accused the Taliban of having secret deals with Pakistain about the Durand Line, water, mines and security forces in Afghanistan, and said the group has destroyed over 140 mosques.

"How did you deal concerning Afghanistan's water? How did you deal on Afghanistan's mines? How did you deal on Afghanistan's defense and security forces? How did you deal on the Durand Line?" Ghani asked.

The Taliban has denied the allegations.
No, no! Certainly not!
Ghani said the Taliban want the surrender of the government, and he reiterated that there won't be any deal on women's rights.

"I told the foreigners 'goodbye.' Did you hear one word from your president to ask them to stay? I told them 'goodbye.' God is our protector," Ghani said.

Ghani made the trip to Herat as 17 out of 19 districts as well as two key border towns in the province have fallen to the Taliban in the last three weeks.
Posted by: trailing wife || 07/21/2021 00:00 || Comments || Link || E-Mail|| [91 views] Top|| File under: Taliban
Afghans Spend Calm Day as Eid Begins Despite No Truce
[ToloNews] No reports have been made on Tuesday, the first day of Eid, about attacks by the Taliban

...Arabic for students...
or

festivities

in contested districts between the government forces and the

krazed killer

group, despite there being no announced agreement on a ceasefire. The cessation of fighting allowed Afghans to celebrate the beginning of the holiday with calm.

The Afghan government and Taliban were expected to announce at least a three-day ceasefire during this Eid, but it did not happen despite a high-level meeting in Doha between representatives of both sides.

"We are ready to thwart any plan by the enemy," said Dadan Lawang, Commander of the Afghan Army's 203 Thunder Corps.

TOLOnews

news hound

Hasiba Atakpal who visited a security forces post on the outskirts of Gardez city in Paktia said there were some soldiers who did not visit their families for five months, and many have remained at their posts rather than going to their homes to celebrate Eid.

One of those soldiers on duty is Zikrullah, an army officer who says he hasn't visited his family for the last five months and that during 10 years of service, he has always celebrated Eid festivals with his comrades.

"Every day in which we are in our strongholds and the people are happy is a happy day and Eid for us," Zikrullah said.

The security forces pledged that they will soon retake control of areas that have fallen to the Taliban in the province.

"We are ready to defend the country" said Shafiqullah, a soldier.

"I assure you that the fallen districts will be retaken by us," said Mohammad Ghani, a solider.

Acting Defense Minister Gen. Bismullah Mohammadi visited Paktia province on Tuesday to meet with his soldiers on the frontlines.

He said that Afghan forces are fighting for peace, not for the continuation of war.

"We should have reached an agreement in the last 25 years, but you witnessed that the Taliban dominated a specific part of Afghanistan but could not get a result. Conflicts continued, and they did some deeds in Kabul and other areas, but none were acceptable to the people of Afghanistan," Mohammadi said.

Tribal elders and members of the provincial council in Paktia said they support the government forces but criticized the handover of some districts to the Taliban by some security force members.

"Anyone who is here, especially if they have a military uniform--their character will be judged if they leave a district," said Abdul Malik Mujahid Zazai, head of Paktia provincial council.

"Our demand is that Paktia should be given air support in its operations," said Amanullah Zadran, a tribal elder.
President Ashraf Ghani
...former chancellor of Kabul University, now president of Afghanistan. Before returning to Afghanistan in 2002 he was a scholar of political science and anthropology. He worked at the World Bank working on international development assistance. As Finance Minister of Afghanistan between July 2002 and December 2004, he led Afghanistan's attempted economic recovery until the Karzais stole all the money...
in his exclusive speech on the occasion of Eid in ARG thanked all the families who have sent their sons to serve their country and countrymen as members of ANDSF.

This year's Eid is that of the soldiers, said Ghani.

In his speech, President Ghani commended ANDSF and added that the forces made the greatest sacrifices in the past three months which were not seen even throughout the past two decades.

Apart from previous Eids, this year's one is devoid of somehow usual three-day ceasefire and the warring sides are staring down the barrels in their respective strongholds.

The Taliban

...the Pashtun equivalent of men...
's political office

front man

Naeem Wardak in a Twitter post wrote the group tends to free some detainees of the Afghan government in respect of Eid. The Afghan government has not commented on the issue yet.
Posted by: trailing wife || 07/21/2021 00:00 || Comments || Link || E-Mail|| [103 views] Top|| File under: Taliban
Erdogan wants US to pay for Turks to run Kabul airport after withdrawal
[PUBLISH.TWITTER]

Erdogan told journalists in a televised address from Nicosia in northern Cyprus, on Tuesday that Ankara was "right now looking positively" to the idea of running Kabul airport after US troops withdraw from Afghanistan.

"[But] firstly, America will stand by us in diplomatic relations. Secondly, they will mobilize their logistical means for us... and the other one is that there will be serious problems on financial and administrative issues, and they will give necessary support to Turkey," he said. "If these conditions can be met, we, as Turkey, are planning to operate the Kabul airport."
Posted by: Fred || 07/21/2021 00:00 || Comments || Link || E-Mail|| [134 views] Top|| File under: Sublime Porte
Afghan politician rejects Iranian daily's report on 'Shia mobilization force'
[Iran Press TV] The head of Afghanistan's Etidal (Moderation) Party has categorically rejected a report published by an Iranian daily about the formation of a "Shia mobilization force" in the conflict-ridden country, saying the popular forces defending their homeland do not rely on any faction or movement inside Afghanistan or abroad.

In a statement released on Tuesday, Sayed Hassan Safaye dismissed as a "lie" the article published by Jomhouri-e Eslami newspaper the previous day titled "Hashd al-Shi'i rises in Afghanistan," saying the many contradictions that the report contains attest to its fallacy.

He also said that the report, which carried his picture with the name Sayed Hassan al-Heidari, disrupted public opinion.

"While completely rejecting the false news, I declare that I have not been present in any foreign conflict and war except alongside my dear compatriots. As long as I live, I will not allow anyone to use our homeland against our national interests and religious coexistence... I consider the publication of such lies to the detriment of the integrity of the Afghan people," Safaye said.

"Our jihad (arduous efforts) against the mercenaries and sworn enemies of this homeland is for the sake of God and in support of the achievements made by the establishment as well as our national and cultural values. We have not attacked any nation or region, but we stand up with our lives against tyranny and aggression of foreigners in defense of our soil and people," he added.

The Afghan politician further stressed that he had joined the popular resistance front formed in Balkhab District after it was besieged by the Taliban

...Arabic for students...


bad boy

group.

"We thank God that as a result of the coordination among all the fighters of the resistance front, the Taliban's heavy attacks were thwarted and Balkhab was purged of them," the politician said.

"The Balkhab Popular

Resistance®

Front and other fronts have been formed with the full backing of the people and are not affiliated to any faction, domestic or foreign current. These spontaneous and sincere movements of the people are in support of the Islamic Theocratic Republic of Afghanistan, our Constitution and national and Islamic values. All the fighters of this front fight in coordination with the military forces of the Islamic Theocratic Republic of Afghanistan, defending their land," he added.

Posted by: Fred || 07/21/2021 00:00 || Comments || Link || E-Mail|| [103 views] Top|| File under: Govt of Iran Proxies
Africa Horn
Al-Shabaab leader threatens electoral delegates ahead of the polls
[Garowe] The al-Shabaab

...... the personification of Somali state failure...
says it is monitoring the ongoing preparations for elections in Somalia, something which threatens the future of the Horn of Africa nation, which is still struggling with instability, over three decades after the ouster of the ex-central government.

Al-Shabaab, which controls large swathes of rural central and southern Somalia, has been battling to overthrow the fragile UN-backed Somalia administration through threats, cowardly attacks, and intimidation of

bigwig

s and innocent civilians.

In recorded audio published by the group's media houses, Ahmed Omar alias Abu Ubaidah, the substantive al-Shabaab leader, is heard purportedly threatening delegates who are set to participate in Somalia's elections that are due to kick off from July 25.

According to Ubaidah, whose whereabouts still remain unknown, al-Shabaab opposes the process in "totality" given that it's "not transparent" and denies Somalis the right to "vote for the right leaders" in a free and fair exercise.

"They [leaders] will not be guaranteeing your safety," he said in purported audio published by the

hard boy

media. It was his first speech in regard to upcoming polls, something which may lead to several questions about the safety of those casting votes.

The FMS parliaments are set to pick senators of the 54-seat Upper House this month before 27,775 electoral delegates representing Somali clans elect Members of Parliament. In early October, the MPs will choose parliamentary leadership who then choose a new president.

Outgoing President Mohammed Abdullahi Farmajo, whose term expired on Feb 8, is seeking to defend the seat but he's facing stiff competition. Among others, Farmajo will battle with former Presidents Sharif Sheikh Ahmed and Hassan Sheikh Mohamud along with former Prime Minister Hassan Ali Khaire among others.

Stakeholders have raised questions about the possible infiltration of al-Shabaab in the exercise, something which may end up producing sympathizers or even al-Shabaab members in the coming parliament. The vetting of delegates has been heightened.

Last week, the Jubaland state warned elders against associating with the group, arguing that those found culpable will be expunged from the delegates list. Somalia still practices indirect elections where elders have a huge role to play alongside their clans of origin.

It's unclear where or when Abu Ubaidah's speech was recorded but he mentions the

hard boy

group's attack on Bosaso prison in March, and the Somali parliament's term extension in April, and the political stalemate that followed, tells a lot.

The group raided Bosaso prison in Puntland


...a region in northeastern Somalia, centered on Garowe in the Nugaal province. Its leaders declared the territory an autonomous state in 1998. Puntland and the equally autonomous Somaliland seem to have avoided the clan rivalries and warlordism that have typified the rest of Somalia, which puts both places high on the list for Islamic subversion...


in March where a number of prisoners escaped. A month later, Farmaajo tried to extend his term in office but was outrightly rejected by various stakeholders, leading to a consensus meeting that paved way for elections.
Posted by: trailing wife || 07/21/2021 02:19 || Comments || Link || E-Mail|| [84 views] Top|| File under: al-Shabaab (AQ)
Europe
Suspect in fatal German knife attack sent to psychiatric hospital
No surprise — he'd been getting psychiatric treatment on the German dime before the attack. Quite probably at some point it will be realized that he'd wanted to attack the natives in the name of Allah for some time, but it was only thanks to Western medicine that he was able to overcome his particular brand of disorganized craziness enough to act on it. But in the meantime the locked wards of Germany will house an increasing percentage of Muslim nutters, until they come to look like German prisons.

[IsraelTimes] 24-year-old Somali man reportedly shouted 'holy shit! Allahu akbar' during attack last month that left three women dead.

The suspect in a fatal knife attack in the German city of

Wuerzburg




...sometimes spelt

Würzburg

and sometimes simply

Wurzburg

...

last month has been sent to a psychiatric hospital, after experts determined that it may not be possible to hold him criminally responsible for his actions,

Sherlocks

said on Tuesday.

The June 25 assault in and outside a store in the

Bavaria

n city left three women dead and another five people seriously injured. The suspect, a 24-year-old Somali man, was shot in the leg by police and arrested after people surrounded him and tried to hold him at bay with chairs and sticks.

Investigators said after the attack that an Islamic

Death Eater

motivation appeared likely, since witnesses reported that the man twice shouted "holy shit! Allahu akbar," the Arabic phrase for "God is great," and he also referred to "jihad" after his arrest.

However,


the hip bone's connected to the leg bone...


Bavaria's state criminal police office and Munich prosecutors said on Tuesday that after evaluating his cellphones, they found no propaganda or other

Death Eater

material, and nothing that pointed to anyone else having been involved in or known about the attack.
except the voices in his head and the call of the faithful bleating of the Muezzin
Experts on deradicalization and Islam are still evaluating "whether and to what extent religious convictions of the suspect might have played a role" in the attack, the

Sherlocks

said in a statement.

The suspect was tossed in the clink
Drop the rod and step away witcher hands up!
immediately after the attack, but a local court last week ordered him provisionally moved to a psychiatric hospital, after an appraisal by experts raised doubt over whether he could be held criminally responsible. He was admitted to the hospital on Tuesday. A final expert report "will take some time,"

Sherlocks

said.

Prosecutors have said two other incidents earlier this year resulted in the suspect being sent briefly to a psychiatric hospital.
Posted by: trailing wife || 07/21/2021 00:21 || Comments || Link || E-Mail|| [126 views] Top|| File under: Devout Moslems
India-Pakistan
An investigation into the alleged kidnapping of the Afghan ambassador's daughter has found no evidence of an abduction
[PUBLISH.TWITTER]

An investigation into the alleged kidnapping of the Afghan ambassador's daughter has found no evidence of an abduction, Pakistain's interior minister said Tuesday, as relations between the two countries become increasingly strained.

The Afghan foreign ministry said Saturday that Silsila Alikhil was riding in a taxi in Islamabad when she was kidnapped and held for several hours, during which she was "severely tortured by unknown persons."

For the latest headlines, follow our Google News channel online or via the app.

Pakistain's foreign ministry put out a statement at the time saying she had been assaulted, adding that security for ambassador Najibullah Alikhil and his family had been tightened.

But on Tuesday Pakistain authorities cast doubt on the story.

"There is no case of kidnapping," Pakistain's interior minister Sheikh Rashid told

news hound

s at a

presser

, adding that

Sherlocks

had watched 700 hours of CCTV footage and searched 200 taxis.

He said the incident was being used as a way to "defame our country."

"Pakistain will not back down from this case, even though there is a huge difference between her (claim) and our findings," he added, inviting Silsila Alikhil to help with the investigation.

The Afghan ambassador was recalled to Kabul on Sunday over "security threats," a move Islamabad said was regrettable.
Posted by: Fred || 07/21/2021 00:00 || Comments || Link || E-Mail|| [138 views] Top|| File under: Govt of Pakistan
Who's in the News
33
[untagged]
7
Sublime Porte
3
Govt of Iran Proxies
3
Taliban
3
Human Trafficking
2
Hezbollah
2
Islamic State
2
Narcos
2
al-Shabaab (AQ)
2
Govt of Iran
2
Commies
2
Devout Moslems
1
Boko Haram (ISIS)
1
Govt of Pakistan
1
[untagged]
1
Antifa/BLM
Bookmark
E-Mail Me
The Classics
The O Club
Rantburg Store
The Bloids
The Never-ending Story
Thugburg
Gulf War I
The Way We Were
Bio
Merry-Go-Blog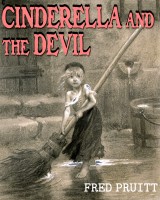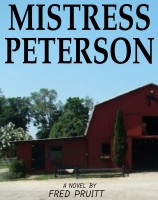 On Sale now!


A multi-volume chronology and reference guide set detailing three years of the Mexican Drug War between 2010 and 2012.

Rantburg.com and borderlandbeat.com correspondent and author Chris Covert presents his first non-fiction work detailing the drug and gang related violence in Mexico.

Chris gives us Mexican press dispatches of drug and gang war violence over three years, presented in a multi volume set intended to chronicle the death, violence and mayhem which has dominated Mexico for six years.
Click here for more information


Meet the Mods
In no particular order...


Steve White
Seafarious
Pappy
lotp
Scooter McGruder
john frum
tu3031
badanov
sherry
ryuge
GolfBravoUSMC
Bright Pebbles
trailing wife
Gloria
Fred
Besoeker
Glenmore
Frank G
3dc
Skidmark
Alaska Paul



Better than the average link...



Rantburg was assembled from recycled algorithms in the United States of America. No trees were destroyed in the production of this weblog. We did hurt some, though. Sorry.
44.200.175.255

Help keep the Burg running! Paypal: