-Obits-
Danish Muhammad cartoonist Kurt Westergaard dies aged 86
[IsraelTimes] Westergaard's drawings of the Muslim prophet sparked protests and outrage; a 2012 reprint by Charlied Hebdo culminated in a massacre that left 12 people dead in Paris.

Danish artist Kurt Westergaard, famed for drawing a caricature the Prophet Muhammad which sparked outrage around the

Moslem

world, has died at the age 86, his family told Danish media on Sunday.

Westergaard passed away in his sleep after a long period of ill health, his family told the newspaper Berlingske.

The illustrator was behind 12 drawings published by conservative daily newspaper Jyllands-Posten under the headline "The Face of Muhammad", one of which sparked particular anger.

The cartoons went almost unnoticed initially, but after two weeks, a demonstration against them was held in Copenhagen, and then ambassadors from

Moslem

countries in Denmark lodged a protest.

The anger then escalated into anti-Danish violence across the

Moslem

world in February 2006.

The violence linked to the cartoons culminated in a 2015 massacre that left 12 people dead at the Charlie Hebdo
...
A lefty French satirical magazine, home of what may well be the majority if the active testicles left in Europe...
satirical weekly in

Gay Paree

, which had reprinted the cartoons in 2012.

Westergaard had been working at Jyllands-Posten since the mid-1980s as an illustrator, and according to Berlingske the drawing in question had actually been printed once before but without sparking much controversy.

During the last years of his life Westergaard, like a number of others associated with the cartoons, had to live under police protection at a secret address.

In early 2010, Danish police caught a 28-year-old Somalian armed with a knife in Westergaard's house, where he was planning to kill him.


That would be the Al Shabaab-linked Mohamed Geele, who was sentenced to ten years for the crime. Heaven only knows how much time he actually spent behind Danish bars.
Posted by: trailing wife || 07/20/2021 00:00 || Comments || Link || E-Mail|| [170 views] Top|| File under:
-Short Attention Span Theater-
Biden administration will house 2,500 Afghan interpreters at Fort Lee in Virginia when they start evacuations following months of delays and an increase in Taliban threats
[Daily Mail, where America gets its news]
The initial group of evacuees include 700 interpreters and their families


The Afghans, who aided the US military at their own risk, will be allowed to finish their visa application processes from the base outside of Richmond, Virginia


They are just a small portion of the roughly 18,000 special immigrant visa applicants hoping to be airlifted out of Afghanistan as the Taliban gains ground


About 53,000 family members of these interpreters are also looking for rescue


The update comes after Biden said interpreters could be airlifted to 'third countries' to wait out their visa application process in safety if they chose to


Operation Allies Refuge was announced after bipartisan pressure to help
Posted by: Skidmark || 07/20/2021 10:54 || Comments || Link || E-Mail|| [126 views] Top|| File under:
Afghanistan
Ghani Visits Herat to Review Security Situation
[ToloNews] President Ashraf Ghani
...former chancellor of Kabul University, now president of Afghanistan. Before returning to Afghanistan in 2002 he was a scholar of political science and anthropology. He worked at the World Bank working on international development assistance. As Finance Minister of Afghanistan between July 2002 and December 2004, he led Afghanistan's attempted economic recovery until the Karzais stole all the money...
, leading a delegation of government officials, traveled to

Herat




...a venerable old Persian-speaking city in western Afghanistan, populated mostly by Tadjiks, which is why it's not as blood-soaked as areas controlled by Pashtuns...


province on Monday morning to review the security situation, the Presidential Palace said.

President Ghani met with

Mohammad Ismail Khan

,


...one of the Northern Alliance/Jamiat-e Islami warlords, the Herat Tajik was an Afghan National Army captain under the Communists, mujahideen commander against the Soviets, twice governor of Herat province — first for the mujahideen, then after the Taliban were defeated — and finally Hamid Karzai's Minister of Energy and Water. He no doubt expected that at 75 he would be sitting back and enjoying less active maneuvers as an elder statesman. Instead he stood up a local unit of the People's Resistance® Front, with plans to be formidable...

former mujahedeen leader, and discussed the current situation in Herat and support for the security forces, the Palace said.

The president met with local civilian and security officials in the province and discussed the security situation in the western region, the statement said.

President Ghani's trip to Herat comes as 17 out of 19 districts in Herat, including the Islam Qala dry port, have fallen to the Taliban

...Arabic for students...
"Most of the districts fell to the Taliban recently without any fighting," according to the security sources.

Afghan government only has control of the Injil district and Gul Dara district in the province.

Government security officials recently said that they have plans to retake areas that have fallen to the Taliban, but security sources in Herat said that so far no operations have been launched to push back the Taliban.
Posted by: trailing wife || 07/20/2021 00:00 || Comments || Link || E-Mail|| [253 views] Top|| File under: Taliban
Africa Horn
Turkish-trained troops graduate in Somalia amid ongoing battle
[Garowe] Somalia welcomed another contingent of

Gorgor

troops on Sunday following the successful completion of their training in the Ottoman Turkish-run military school in Somalia, as the country reinforces its troops in the fight against al-Shabaab


...... the personification of Somali state failure...




murderous Moslem

s.


And no doubt they'll be blooded within the week, by way of a final graduation exam. Let us hope they only learnt good things from their Turkish instructors, and none of the bad habits of the modern Turkish military back home.

The Sick Man of Europe Turkey

...the only place on the face of the earth that misses the Ottoman Empire...
is one of Somalia's security partners and has been working hard to ensure more troops are trained in the country, which is trying to stabilize the military after decades of backsliding, following the ouster of Siad Barre, the former military leader.

Chief of Defense Forces General Odowaa Yusuf Rageh commissioned sections of 9th Battalion troops to the Somali National Army in a ceremony that was held at the Ottoman Turkish-run military school in Somalia on Sunday.

"Units from 9th Battalion of Somali National Army's Special Forces, Gogor were today sworn after finishing a military training in

TurKSom Military Academy

in Mogadishu. SNA Chief, Gen Odawaa Yusuf attended the swearing ceremony," state media reported.

In his address, Odowaa, who has been leading operations against the al-Shabaab

murderous Moslem

s, asked the soldiers to serve the country with "loyalty and patriotism" adding that "our main role is to protect the country from aggression.

The troops will now be domiciled in several areas in

Lower Shabelle

and

Middle Shabelle

where the military has been pursuing the al-Shabaab

murderous Moslem

s. Turkey is responsible for training both Gorgor troops and the Haramcad

coppers

.

The two groups of security forces have often been dragged to the country's tough internal politics with the opposition accusing outgoing President Mohammed Abdullahi Farmajo of often using them to settle political scores with his fierce opponents.

Early this year, they were accused of unleashing violence against peaceful protestors who demanded the exit of Farmajo after his term extension attempts. The government has often defended the troops from such accusations.

Besides the Gorgor troops, the country also benefits from special training of soldiers from the United States which trains the Danab Special Forces. The troops on Sunday killed at least 15 al-Shabaab

faceless myrmidons

in Lower Juba, the SNA force said.
Posted by: trailing wife || 07/20/2021 00:00 || Comments || Link || E-Mail|| [152 views] Top|| File under: Sublime Porte
Caucasus/Russia/Central Asia
Russia, Uzbekistan, Tajikistan to hold drills near Afghan border amid Taliban offensive
[Iran
...a theocratic Shiite state divided among the Medes, the Persians, and the (Arab) Elamites. Formerly a fairly civilized nation ruled by a Shah, it became a victim of Islamic revolution in 1979. The nation is today noted for spontaneously taking over other countries' embassies, maintaining whorehouses run by clergymen, involvement in international drug trafficking, and financing sock puppet militias to extend the regime's influence. The word Iran is a cognate form of Aryan. The abbreviation IRGC is the same idea as Stürmabteilung (or SA). The term Supreme Guide is a the modern version form of either Duce or Führer or maybe both. They hate Jews Zionists Jews. Their economy is based on the production of oil and vitriol...
Press TV] Russia, Uzbekistan and Tajikistan are set to hold military drills next month near the border with Afghanistan where the Taliban

...mindless ferocity in a turban...


holy warrior

group has over the past weeks ramped up attacks against government forces.

The Russian Defense Ministry said in a statement on Monday that the joint drills would take place from August 5 to 10 at the Kharbmaidon training ground in Tajikistan.

Troops from a Russian military base in Tajikistan and Russia's Central Military District will take part in the war games, the ministry stated.

The state news agency TASS quoted Central Military District Commander Colonel-General Alexander Lapin as making the announcement on Monday.

"In early August, we will take part in a joint exercise that will involve military contingents of the armed forces of the republics of Tajikistan and Uzbekistan at the Kharbmaidon practice range," Lapin said.

"In the course of the drills, we will practice preparations for combat operations by a grouping of forces to rout outlawed armed gangs that have intruded into the territory of an allied state," he underlined.

The commander did not elaborate on the strength of the troops that would be engaged in the drills.

The Taliban claims to be in control of more than half of the entire Afghan districts, several border crossings, and has laid siege to a string of

scenic provincial capital

s.

Earlier in the day, Russia censured the US mission in Afghanistan as a "failure" and blamed the withdrawal of foreign forces for the war-torn country's rapidly deteriorating stability.
Posted by: Fred || 07/20/2021 00:00 || Comments || Link || E-Mail|| [113 views] Top|| File under: Taliban
Fifth Column
Ivy League Lawyers Head to Trial for Firebombing Cop Car
[Free Beacon] Two New York City Ivy League lawyers will stand trial in March 2022 for allegedly firebombing a police cruiser and distributing Molotov cocktails during the George Floyd riots last summer.

Defense lawyers for Colinford Mattis


...African-American, Princeton, NYU Law, former corporate law associate at some fancy New York City law firm, along with his sister the primary caregivers for his dead mother's three foster children — the things ya gotta do in Brooklyn to keep the family's rent controlled apartment!

and Urooj Rahman


...the pouty, connected Pakistani-American who trained with Hamas before studying human rights law at Fordham. Her self-proclaimed best friend, successful Washington, DC lawyer Salmah Rizvi, previously worked for President Obama as an intelligence analyst ...

have been in plea negotiations with federal prosecutors since February but have not come to terms, prompting U.S. District Judge Brian Cogan to set a trial schedule for both defendants. Pretrial motions are due on Sept. 17 and jury selection will begin on March 14, 2022.

The accused enjoy widespread support and sympathy from New York's legal and media elites. Rahman is represented by one of the city's best defense attorneys, and a former Obama administration official guaranteed her bail in the amount of $250,000. Both have been the subject of favorable profiles in New York magazine and NPR, among other venues.

Cogan has delayed proceedings three times while the parties discussed a prospective plea. Those talks can continue as the case heads to trial. Mattis and Rahman are under house arrest with electronic monitoring, though they've each sought relaxed release conditions. Cogan allowed Rahman to attend a bridal shower and a wedding in May, though he denied a bail modification that would have authorized her to move freely about four city boroughs during daylight hours. Mattis obtained permission to celebrate Christmas at a relative's home.


Supporters and defense lawyers say the Trump administration was out to make an example of Mattis and Rahman. Destroying a police vehicle is the sort of crime that is usually handled by local authorities. But the Department of Justice chose to prosecute the case instead, saying the case was a federal matter because the New York Police Department takes federal dollars and the cruiser was "an instrument in interstate commerce." What's more, the charges the pair face carry stiff sentences and are typical of prosecutions involving violent drug dealers.

The Justice Department has emphasized that the defendants are practicing attorneys who have a special obligation to uphold the rule of law.
Posted by: Besoeker || 07/20/2021 01:33 || Comments || Link || E-Mail|| [229 views] Top|| File under: Antifa/BLM
Home Front: WoT
Biden transfers 1st Guantanamo detainee to home country
[AlAhram] The transfer of Abdullatif Nasser


...also spelt

Abdul Latif Nasir

, he is listed at Guantanamo Bay as prisoner 244, a member of the Al Qaeda leadership cadre...

could suggest President Joe The Big Guy Biden
...46th president of the U.S., father of Hunter...
is making efforts to reduce the

Guantanamo

population, which now stands at 39

The Biden administration, the same old faces in slightly different places, the same old ideas, the same old graft

...knaves, footpads, and adjusters employed by the Biden Crime Family. They leave a trail of havoc everywhere they turn their attention, be it the nation's borders, the Keystone XL Pipeline, or epidemics, sometimes on purpose, most times through sheer arrogant ineptitude. They learnt this stuff in college, you know...
on Monday transferred a detainee out of the Guantanamo Bay detention facility for the first time, sending a Moroccan man back home years after he was recommended for discharge.

The Moroccan prisoner, Abdullatif Nasser, who's in his mid-50s, was cleared for repatriation by a review board in July 2016 but remained at Guantanamo for the duration of the Trump presidency.

The Periodic Review Board process determined that Nasser's detention no longer remained necessary to protect U.S. national security, the Pentagon said Monday in a statement. The board recommended authorization for Nasser's repatriation, but that couldn't be completed before the end of the

B.O. regime

, it said.

Presidents George W. Bush and Barack Obama
teachable moment...
supported the prisoner transfer process, but it stalled under President Donald Trump
...His ancestors didn't own any slaves...
Trump said even before he took office that there should be no further releases from ``Gitmo,'' as Guantanamo Bay is often called. ``These are extremely dangerous people and should not be allowed back onto the battlefield,'' he said then.

The possibility that former Guantanamo prisoners would resume hostile activities has long been a concern that has played into the debate over releases. The office of the Director of National Intelligence said in a 2016 report that about 17% of the 728 detainees who had been released were ``confirmed'' and 12% were ``suspected'' of re-engaging in such activities.


So almost a third go back to their old habits, while who knows how many more support from a distance.

But the vast majority of those re-engagements occurred with former prisoners who did not go through the security review that was set up under Obama.


Someone very carefully did not mention the other security reviews done on President George W. Bush's watch, reviews that may well have been more thorough than the Obama ones — as was so very often the case.

A task force that included agencies such as the Defense Department and the CIA analyzed who was held at Guantanamo and determined who could be released and who should continue in detention.

The U.S. thanked Morocco for facilitating Nasser's transfer back home.

``The United States commends the Kingdom of Morocco for its long-time partnership in securing both countries' national security interests,'' the Pentagon statement said. ``The United States is also extremely grateful for the Kingdom's willingness to support ongoing U.S. efforts to close the Guantanamo Bay Detention Facility.''

Nasser initially got news he was going to be released in the summer of 2016, when one of his lawyers called him at the detention center and told him the U.S. had decided he no longer posed a threat and could go home. He thought he'd returned to Morocco soon: ``I've been here 14 years,'' he said at the time. ``A few months more is nothing.''

Nasser's journey to the Cuban prison was a long one. He was a member of a nonviolent mostly peaceful but illegal Moroccan

Sufi Islam

group in the 1980s, according to his Pentagon file. In 1996, he was recruited to fight in Chechyna but ended up in Afghanistan, where he trained at an al-Qaeda camp. He was captured after fighting U.S. forces there and sent to Guantanamo in May 2002.


It sounds like he'd quickly got over the idea that violent jihad is icky.

An unidentified military official appointed to represent him before the review board said he studied math, computer science and English at Guantanamo, creating a 2,000-word Arabic-English dictionary.


Better check to make sure that among the definitions of jihad is violent conquest of the lands of the unbelievers by sword and terror for the glory of Allah.

The official told the board that Nasser ``deeply regrets his actions of the past'' and expressed confidence he would reintegrate in society.
Almost 800 detainees have passed through Guantanamo. Of the 39 remaining, 10 are eligible to be transferred out, 17 are eligible to go through the review process for possible transfer, another 10 are involved in the military commission process used to prosecute detainees and two have been convicted, another senior administration official said.

The Biden administration didn't address how it would handle the ongoing effort to prosecute five men held at Guantánamo for the Sept. 11 attacks. It also has to resolve what it will do with detainees that the Obama administration particularly struggled with, either because their home countries were not considered secure enough to return them to, or because they were refused by third-party countries. About a third of the remaining prisoners are from the impoverished, warring country of Yemen.

The Obama administration, seeking to allay concerns that some of those released had "returned to the fight," set up a process to ensure those repatriated or resettled in third countries no longer posed a threat. It also planned to try some of the men in federal court.

But the closure effort was thwarted when Congress barred the transfer of prisoners from Guantánamo to the U.S., including for prosecution or medical care.

The prisoner transfer process stalled under Trump, who said even before taking office there should be no further releases from "Gitmo," as Guantánamo Bay is often called. "These are extremely dangerous people and should not be allowed back onto the battlefield," Trump said.

Under Trump, only one prisoner, a Saudi, was transferred to Saudi Arabia to serve the remainder of his sentence after he agreed to a plea bargain.

Under Obama, 197 were transferred to other countries, while 500 were transferred by Bush. Most of those still at the site are being held without charges.


Posted by: trailing wife || 07/20/2021 00:00 || Comments || Link || E-Mail|| [103 views] Top|| File under: al-Qaeda
India-Pakistan
US peace envoy visits Islamabad as Pakistan-Afghan ties sour
[AlAhram] Pakistain is seen as key to peace in Afghanistan. The Taliban

...Arabic for students...
leadership is headquartered in Pakistain and Islamabad has used its leverage, which it says is now waning, to press the Taliban to talk peace

Washington's point man in talks aimed at ending decades of war in Afghanistan made a brief visit Monday to Pakistain as relations between Islamabad and Kabul reached a new low.
Continued on Page 49
Posted by: trailing wife || 07/20/2021 00:00 || Comments || Link || E-Mail|| [155 views] Top|| File under: Govt of Pakistan
Iraq
Iraqi army needs US training and support, but combat troops have to go: PM Kadhimi
[Rudaw] Iraqi Prime Minister

Mustafa al-Kadhimi

claimed that his upcoming visit to Washington will put an end to the presence of US combat troops in Iraq in an interview on Sunday, but stressed the need for continued training, air force, and intelligence support.


"give us money"


"We are visiting Washington to set out our relationship with America. The Iraqi army still needs their forces for training. We need their support to our air force, and we need their intelligence support in the fight against ISIS (Islamic State
...formerly ISIS or ISIL, depending on your preference. Before that they were al-Qaeda in Iraq, as shaped by Abu Musab Zarqawi. They're really very devout, committing every atrocity they can find in the Koran and inventing a few more. They fling Allah around with every other sentence, but to hear western pols talk they're not really Moslems....
)," Prime Minister Mustafa al-Kadhimi said in an interview with the Saudi owned al-Hadath TV on Sunday.

"The visit will be to set out this relationship, and to put an end to the presence of combat forces, because the Iraqi army can now fight for itself on behalf of Iraqis and the world against these terrorist groups in Iraq," Kadhimi added. "There is no need for combat troops."

The Iraqi PM is set to visit Washington on July 26 and meet with US President Joe The Big Guy Biden

...46th president of the U.S. Old, boring, a plagiarist, fond of hair sniffing and grabbing the protruding parts of women, and not whatcha call brilliant... or is that an act?...
Kadhimi's visit "will highlight the strategic partnership between the United States and Iraq and advance bilateral cooperation under the Strategic Framework Agreement," reads a White House statement released on Friday.

The Strategic Framework Agreement guides US-Iraqi relations in all fields, including security. In their latest round of strategic dialogue in April, the US agreed to remove all combat troops out of Iraq, but is yet to set a timeline. There are currently 2,500 American soldiers in Iraq, part of the fight against the Islamic State group (ISIS).

On Thursday, US envoy Brett McGurk was in Baghdad for meetings with Iraqi leaders, including Kadhimi, laying the groundwork for the prime minister's trip to Washington. They discussed the mechanism for withdrawing combat troops.

In regards to US-Iran
...a theocratic Shiite state divided among the Medes, the Persians, and the (Arab) Elamites. Formerly a fairly civilized nation ruled by a Shah, it became a victim of Islamic revolution in 1979. The nation is today noted for spontaneously taking over other countries' embassies, maintaining whorehouses run by clergymen, involvement in international drug trafficking, and financing sock puppet militias to extend the regime's influence. The word Iran is a cognate form of Aryan. The abbreviation IRGC is the same idea as Stürmabteilung (or SA). The term Supreme Guide is a the modern version form of either Duce or Führer or maybe both. They hate Jews Zionists Jews. Their economy is based on the production of oil and vitriol...
tensions and its effects on Iraq, Kadhimi said "Iraq hopes to not be a ground for American-Iranian tensions, and for that we are working on everything with both sides."

"We are working on helping reach a dialogue to sort out all differences between both states," he added.

Kadhimi said that they have asserted Iraq's

illusory sovereignty

during talks with Iran, adding that "the Iranians are working seriously in helping us build stability in Iraq."

He also said that he will visit Tehran when the new government is inaugurated.

Kadhimi's statements on Iran come as Iraqi militias backed by Iran have repeatedly attacked US interests and positions in the country to force their withdrawal. They have carried out at least four attacks this month, including firing 14 rockets at Ain al-Asad airbase and targeting Erbil's airport with an explosive-laden drone.

Posted by: trailing wife || 07/20/2021 00:03 || Comments || Link || E-Mail|| [246 views] Top|| File under: Govt of Iraq
Israel-Palestine-Jordan
100,000 Muslims promise to give their lives for Al Aqsa
[IsraelNationalNews] Muslims arriving at Temple Mount to mark Eid al-Adha chant anti-Israel slogans, promise to 'sacrifice their lives' for Al Aqsa Mosque.

In addition signs were hung near the mosques, expressing support for the Hamas terror organization, with the words, "We are the men of Mohammed Deif," and "The sword of Jerusalem will free the prisoners."

Israel Police has increased its presence on the Temple Mount and in Jerusalem's Old City, due to concerns of violent riots.

Meanwhile, in the western Galilee, Israel Police conducted an operation to locate dangerous toys in Arab towns, confiscating dozens of explosives and firecrackers, some of which were transferred from the Palestinian Authority.

Israeli President Yitzhak Herzog and Defense Minister Benny Gantz (Blue and White) spoke Monday night with Palestinian Authority Chairman Mahmoud Abbas, wishing him well ahead of the holiday. In a statement, the Defense Ministry said that, "The two spoke in a positive atmosphere and raised the need to promote trust-building measures between Israel and the Palestinian Authority that will help the security and economy of the entire region."
Posted by: g(r)omgoru || 07/20/2021 07:50 || Comments || Link || E-Mail|| [206 views] Top|| File under: Hamas
Biden hosts Jordan's king amid tough choices in Mideast
[AlAhram] King Abdullah is also set to have a working breakfast Tuesday with Vice President Kamala Harris and to meet with Secretary of State Antony Blinken.


First the senile figurehead, then two of the real deciders, and good reason to be terrified of both. But then, King Abdullah isn't nearly as important in the region as he would like to be, either.


Biden praises Jordan king in White House meet expected to broach Abraham Accords
[IsraelTimes] US president to reportedly tell Abdullah that Trump-brokered agreements not an 'end run' on finding way to peace deal that includes Palestinian state.

Abdullah had a difficult relationship with Trump, whom he saw as undercutting any chance for a peace deal between Israel and the Palestinians with his 2017 declaration of Jerusalem as Israel's capital. He also chafed at the Trump administration's pursuit of the Abraham Accords — deals with Bahrain, the United Arab Emirates, Sudan, and Morocco that normalized relations with Israel, but left out the Palestinians.

Biden has no plans to reverse US recognition of Jerusalem as the capital. His administration has even praised the Trump-brokered accords — a rare instance of the Democratic administration speaking positively of the former administration.

Abdullah, for his part, praised Biden for "setting the standard" internationally in the battle against COVID-19. The US delivered 500,000 vaccines to Jordan days ahead of the king's visit. The king also appeared to make clear that he was looking to reset the US-Jordan relationship after four bumpy years with Trump.

It is unclear whether Biden raised the United States's long-standing call to extradite

Ahlam Tamimi

, a Palestinian woman living in Jordan who is wanted by the US on a charge of conspiring to use a weapon of mass destruction against American nationals.
Posted by: trailing wife || 07/20/2021 00:00 || Comments || Link || E-Mail|| [97 views] Top|| File under:
Ben & Jerry's to end sales in west bank
[Jpost] ...Ben & Jerry's announced on Monday its plan to boycott West Bank settlements and Jewish neighborhoods in east Jerusalem, by refusing to allow its products to be sold in those areas.

"We believe it is inconsistent with our values for Ben & Jerry's ice cream to be sold in the Occupied Palestinian Territory (OPT)," the company stated in a notice it posted on its website....

"THERE ARE many ice cream brands, but only one Jewish state," said Prime Minister Naftali Bennett.

"Ben & Jerry's has decided to brand itself as the anti-Israel ice cream. This decision is morally wrong and I believe that it will become clear that it is also commercially wrong," he said.

The move gives a boost to the Boycott, Divestment and Sanctions (BDS) movement, which for the last decade has targeted the global company that began in Vermont and is now owned by Unilever.


It is not clear from this and other articles on the story exactly what the position of Unilever is on this or, indeed, of Ben & Jerry's contractually independent board of directors for social action despite all the words laid down in sentences and paragraphs that look like they ought to make sense. Lord Garth very sensibly left those words at the link for others to struggle with.
Posted by: Lord Garth || 07/20/2021 00:00 || Comments || Link || E-Mail|| [422 views] Top|| File under:
AANES calls on the international community to recognize it
[SHAFAQ] The Autonomous Administration of North and East Syria launched a campaign on social media to be recognized by the Syrian regime and the international community.

The Autonomous Administration stated in a Facebook post, "The July 19 revolution adopted the principle of peaceful change and the realization of the aspirations of the Syrians without discrimination, with the need to develop a decentralized system in Syria as an alternative to what prevailed for decades and decimated the country."

The post was accompanied by the hashtag #Status4NorthAndEastSyria

The Autonomous Administration represents autonomy for the regions located in northern and eastern Syria, which are Afrin, al-Jazeera, and the Euphrates, and has been managing the affairs of these regions since late 2013.
Posted by: Fred || 07/20/2021 00:00 || Comments || Link || E-Mail|| [125 views] Top|| File under:
Who's in the News
31
[untagged]
7
Islamic State
5
Taliban
3
Commies
2
Govt of Iran Proxies
2
Sublime Porte
2
Govt of Iraq
2
Govt of Iran
2
Antifa/BLM
1
al-Qaeda
1
Hezbollah
1
Govt of Syria
1
Hamas
1
Govt of Pakistan
1
ISWAP
1
[untagged]
1
al-Nusra
Bookmark
E-Mail Me
The Classics
The O Club
Rantburg Store
The Bloids
The Never-ending Story
Thugburg
Gulf War I
The Way We Were
Bio
Merry-Go-Blog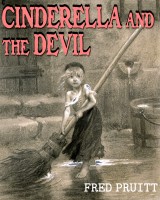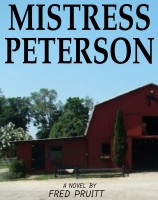 On Sale now!


A multi-volume chronology and reference guide set detailing three years of the Mexican Drug War between 2010 and 2012.

Rantburg.com and borderlandbeat.com correspondent and author Chris Covert presents his first non-fiction work detailing the drug and gang related violence in Mexico.

Chris gives us Mexican press dispatches of drug and gang war violence over three years, presented in a multi volume set intended to chronicle the death, violence and mayhem which has dominated Mexico for six years.
Click here for more information


Meet the Mods
In no particular order...


Steve White
Seafarious
Pappy
lotp
Scooter McGruder
john frum
tu3031
badanov
sherry
ryuge
GolfBravoUSMC
Bright Pebbles
trailing wife
Gloria
Fred
Besoeker
Glenmore
Frank G
3dc
Skidmark
Alaska Paul



Better than the average link...



Rantburg was assembled from recycled algorithms in the United States of America. No trees were destroyed in the production of this weblog. We did hurt some, though. Sorry.
3.235.24.113

Help keep the Burg running! Paypal: