Africa Horn
Sudan's Hamdok pledges to cooperate with war crimes court
[SUDANTRIBUNE] Sudanese Prime Minister Abdallah Hamdok pledged to cooperate with the ICC to achieving justice in Darfur, stressing that justice was one of the revolution's slogans.

On Sunday, Hamdok received the General Prosecutor of the International Criminal Court (ICC) Fatou Bensouda who is visiting Sudan for the first time.

The meeting was attended by the Minister of Cabinet Affairs Omer Monis and Minister of Justice Nasr al-Din Abdel-Bari.

Following the meeting with the visiting prosecutor, Hamdok issued a statement welcoming Bensouda's "historical visit" saying it is a testimony of the reform of the country which had refused in the past to cooperate with the Court.

"Our commitment to achieving justice is not only an international one but a direct response to deliver on the slogans of the December revolution," he said.

The ICC has issued arrest warrants against the former President Omer al-Bashir and two senior officials as well as some militia leaders including Ali Koushaip who is now under arrest in The Hague.

The three former officials are indicted for genocide, crimes against humanity and war crimes, committed during the counterinsurgency campaign in which some 300,000 people were killed, according to the United Nations.

Bensouda who arrived late on Saturday told reporters that her visit has a double objective.

The purpose of the visit is to achieve two goals.

The first is to brief the Sudanese officials about the work of prosecution and the ICC's jurisdiction, as the court needs to ensure that all ICC indicted of war crimes in Darfur, would be brought to justice, she said alluding to the principle of complementarity.

In line with the principle of complementarity, Sudan has the right to prosecute Darfur crimes. The Hague court may only exercise jurisdiction where national legal systems fail to do so.

The second purpose, according to the prosecutor, is to agree on ways to cooperate with the Sudanese authorities in collecting information related to the case of Ali Kushayb who surrendered himself in June 2020.

The ICC prosecutor held a separate meeting with the Sudanese justice minister to discuss all these issues before to meet Hamdok.

Also, Bensouda met with the deputy head of the Sovereign Council Mohamed Hamadan Hemetti.

Speaking after the meeting, she said she wanted to obtain the full commitment of all the Sudanese authorities to cooperate with the court to achieve justice in Darfur.
Posted by: Fred || 10/19/2020 00:00 || Comments || Link || E-Mail|| [10801 views] Top|| File under: Govt of Sudan
Arabia
Saudis quietly boycott Turkish Products.
[albawaba] Saudi Arabia's 'Quiet' Boycott Deals a Heavy Blow to The Turkish Economy

Without making it official, Saudi Arabia has succeeded in dealing a tough, direct blow to Turkey through a wide boycott of its products, in response to the many disparaging statements made by Turkish officials towards the kingdom, whether in the context of the Jamal Khashoggi case or in political campaigns directed against Riyadh's role in regional issues.

That role seems to be resented by the Turks, who have sought to undermine it but failed.

The call for the boycott started on social media networks and quickly became the trending issue for Saudis on online platforms. The call then became a reality when local officials in the trade and industry sectors urged citizens to boycott products coming from Turkey or bearing a mark showing that they were made in Turkey. The move predictably irked Turkish businessmen at home, and turned into a pressure card on Turkish President Recep Tayyip Erdogan.

Posted by: 3dc || 10/19/2020 01:50 || Comments || Link || E-Mail|| [10797 views] Top|| File under: Govt of Saudi Arabia
Britain
Queen grants rare royal pardon to murderer who fought off a terrorist knife attacker with a 5-foot narwhal tusk on London Bridge
[BusinessInsider]
A murderer who confronted the London Bridge attacker with a narwhal tusk in 2019 will see his 17-year prison sentence reduced under a royal pardon, reports The Mirror.


Under the pardon, he will be able to reduce his prison sentence by 10 months and can apply for parole in June 2021.


Steve Gallant, 47, was jailed in 2005 after killing a former firefighter outside of a pub in the Northeastern city of Hull.


Gallant was on his day release at a conference organized to help rehabilitate prisoners when the attacker, convicted terrorist Usman Khan,


...the Pakistani-Brit former jailbird who ran off from the conference to knife all the passersby he could reach before being stopped and killed. As a precocious 15 year old high school drop-out he'd gotten on terrorist watchlists for preaching hate with Anjem Chaudry's al-Muhajiroun on the streets of Stoke-on-Trent. He'd been released the previous year after serving time for plotting to bomb the London stock exchange for Al Qaeda in Arabia, but ISIS claimed he died while killing for them...

fatally stabbed two people.


Gallant has received the royal prerogative of mercy by the Queen, for his "exceptionally brave actions...which helped save people's lives despite the tremendous risk to his own."


This is the first royal pardon for a convicted murderer in 25 years.
Posted by: trailing wife || 10/19/2020 00:00 || Comments || Link || E-Mail|| [10795 views] Top|| File under: Islamic State
Caucasus/Russia/Central Asia
Diplomatic staff in the Greek Embassy in Azerbaijan are facing security threats
[GREEKCITYTIMES] The Greek diplomatic mission in Azerbaijan is under threat, according to sources quoted by SLPress.The complaints refer to specific incidents that have taken place against members of the Greek Embassy in the Azerbaijani capital of Baku and poses a threat to their security.

Everyone is under suffocating surveillance, while there are problems with the general planned "support" of the Greek diplomatic mission, as provided internationally.

The situation escalated from the moment Greece recalled Ambassador Konstantinos Piperigos shortly after his official assumption of office in Baku, SLPress wrote.

During the ceremony of handing over the Ambassador's credentials, Azerbaijani President Ilham Aliyev accepted the credentials but delivered a pro-Ottoman Turkish and anti-Greek speech by saying:

"I can tell you, and it is no secret, that The Sick Man of Europe Turkey

...just another cheapjack Moslem dictatorship, brought to you by the Moslem Brüderbund...
is not only our friend and partner, but also a brotherly country for us. Without any hesitation whatsoever, we support Turkey and will support it under any circumstances. We support them [Turkey] in all issues, including the issue in the Eastern Mediterranean."




Posted by: Fred || 10/19/2020 00:00 || Comments || Link || E-Mail|| [10794 views] Top|| File under: Ottoman Proxies
Europe
France moves to expel 231 radicalized foreigners after assassination of teacher
[TheSpectator] French officials plan to expel 231 radicalized foreign nationals in a sweeping crackdown after the brutal slaying of a teacher Friday.

Minister of the Interior Gérald Darmanin said he intends to move swiftly in response to the killing of Samuel Paty, a history teacher who was beheaded after showing cartoons of the Prophet Mohammad in class.

President Emmanuel Macron has called the killing an "Islamist terrorist attack."

The primary response to the attack includes the deportation of 231 foreigners in the File of Alerts for the Prevention of Terrorist Attacks (FSPRT), which tracks radicalized activities, according to Europe 1.

Darmanin had planned to expel the people already, having traveled to Morocco the previous week to ask the government to accept nine of its radicalized nationals.


Good to see a high government official acting proactively in a good cause, and prepared to grab an expected opportunity to act.

He plans to meet with officials in Algeria and Tunisia to discuss similar deals.

On the list are 180 people currently in prison and another 51 individuals who will be arrested shortly, officials said. More than 850 illegal immigrants are registered to the FSPRT, 24 News reported.

French authorities have already arrested 11 individuals in connection with the killing, the BBC reported, though it is not clear if they are also part of the planned expulsions.

Four close relatives of the suspect were detained shortly after the attack. Six more people were held on Saturday, including the father of a pupil at the school and a preacher described by French media as a radical Islamist.


The preacher is a new addition since yesterday...

Darmanin also plans to bring into focus the question of the right to asylum,


Whoa — that's a new paradigm, bud!

since an 18-year-old Chechen refugee, identified only as Abdoulakh A.,


..elsewhere spellt Abdullakh Anzorov ...

is suspected of killing Paty. The minister asked his services to more carefully examine people who wish to obtain refugee status in France.


That does seem a good idea,.
Posted by: Angoluter Thremp3808 || 10/19/2020 01:10 || Comments || Link || E-Mail|| [10802 views] Top|| File under: Moslem Colonists
Day 4: France rallies in solidarity after beheading of teacher
To summarize: Chechen refugee Abdullakh Anzorov, 18, cut off the head of Conflans-Sainte-Honorine school teacher Samuel Paty for holding a classroom discussion on freedom of thought with reference to several Mohammed cartoon. Several Muslim parents objected in principle, though their children were invited to absent themselves to protect their delicate sensibilities. Clearly this did not work. Since then ten of Mr Anzorov's friends snd relations have been arrested, several of whom are on jihadi watch lists.
See also here and here.

[Dhaka Tribune] Thousands of people rallied in central

Gay Paree

on Sunday in a defiant show of solidarity with a teacher beheaded for showing pupils cartoons of the Prophet Mohammed.Demonstrators on the Place de la Republique held aloft posters declaring: "No to totalitarianism of thought" and "I am a teacher" in memory of the decapitated victim Samuel Paty.

Some chanted "I am Samuel", echoing the "I am Charlie" cry that travelled around the world after Islamist

button men

killed 12 people at the Charlie Hebdo
...
A lefty French satirical magazine, home of what may well be the majority if the active testicles left in Europe...
satirical magazine in 2015 for publishing caricatures of the Islamic prophet.

Between bursts of applause, others recited: "Freedom of expression, freedom to teach."

Demonstrations are also planned for the cities of Lyon, Toulouse


...lies on the banks of the River Garonne, half-way between the Atlantic Ocean and the Mediterranean Sea. The Toulouse metropolitan area is the fourth-largest in La Belle France...


, Strasbourg, Nantes, Marseille, Lille and Bordeaux.

Paty's

liquidation

has shocked the country and brought back memories of a wave of Islamist violence in 2015 that started with the Charlie Hebdo massacre.

Those killings saw some 1.5 million people gather on the Place de la Republique in support of freedom of expression.

Ahead of on Sunday's gathering, Education Minister Jean-Michel Blanquer called on "everyone to support the teachers," telling broadcaster

La Belle France

2 that it was vital to show "our solidarity and unity."

Prime Minister Jean Castex and

Gay Paree

mayor Anne Hidalgo were among those present.

The aggrieved father had named Paty and gave the school's address in a social media post just days before the beheading which President Emmanuel Macron has labelled an Islamist terror attack.

SUSPECT INCREASINGLY RELIGIOUS
Ricard did not say if the attacker had any links to the school, pupils or parents, or had acted independently in response to the online campaign.

The prosecutor said the attacker had been armed with a knife, an airgun and five canisters. He had fired at police and tried to stab them as they closed in on him.

He was in turn shot nine times.

The Russian embassy in

Gay Paree

said the suspect's family had arrived in

La Belle France

from Chechnya when he was six and requested asylum.

Locals in the Normandy town of Evreux where the attacker lived described him as low key, saying he got into fights as a child but calmed down as he became increasingly religious in recent years.

Friday's attack was the second of its kind since a trial started last month over the January 2015 Charlie Hebdo massacre.

The magazine republished the cartoons in the run-up to the trial, and last month a young Pak man

maimed

two people with a meat cleaver outside the magazine's former office.

Ricard said Paty's murder illustrated "the very high-level terrorist threat"

La Belle France

still faces but added the attacker was not known to French intelligence services.
Ricard told reporters that the suspect had been granted a 10-year residency in France as a refugee in March.
Posted by: Fred || 10/19/2020 00:00 || Comments || Link || E-Mail|| [10808 views] Top|| File under: Islamic State
Local businesses suing 90 protesters for property damage during Cincinnati riots
[WKRC] A local real estate company is suing dozens of protesters in a class action lawsuit.

Several nights of protests that turned to riots left buildings in Cincinnati neighborhoods damaged.

Court St. Executive Suites fell victim. Now, they are suing to pay for the damages.

"The windows were broken and some sort of contaminant was thrown inside the building on furniture, the walls, and the carpeting," said Blessing.

Attorney Bill Blessing represents the business. The suit wants to represent other businesses that were looted, vandalized, or damaged during the unrest.

It is targeting 90 protesters who were arrested.

"Each of those people were arrested in connection with the rioting. Some were charged with more serious crimes, some less serious. All were non-compliant with police orders," said Blessing.

Defense attorney Erik Laursen represents a person named in the lawsuit. He said his client was peacefully protesting and wasn't arrested in the Court St. area.

"The one person that I am representing, his case has already been dismissed and expunged. Yet, he is named in this lawsuit," said Laursen.

The suit alleges the 90 people were aiding, abetting, or promoting riotous acts.

"I'm not sure where all of these allegations are coming from, other than a desire to try and bring a bunch of OTR, Walnut Hills, and Clifton Heights businesses together against the protests," said Laursen.

Blessing told Local 12 Ohio law says the city cannot be held responsible. His client wants those who damaged property to pay.

"We learned in kindergarten you clean up your own mess," said Blessing. "That is what we are seeking to have them do. It's something very primary."

The first court date will be in December.
Posted by: trailing wife || 10/19/2020 00:00 || Comments || Link || E-Mail|| [10794 views] Top|| File under: Antifa/BLM
Syria-Lebanon-Iran
Top Christian clerics urge Lebanese leaders to agree on government
[THEBAGHDADPOST] The leaders of Leb

...an Iranian colony situated on the eastern Mediterranean, conveniently adjacent to Israel. Formerly inhabited by hardy Phoenecian traders, its official language is now Arabic, with the usual unpleasant side effects. The Leb civil war, between 1975 and 1990, lasted a little over 145 years and produced 120,000 fatalities. The average length of a ceasefire was measured in seconds. The Lebs maintain a precarious sectarian balance among Shiites, Sunnis, and about a dozeen flavors of Christians. It is the home of Hezbollah, which periodically starts a war with the Zionist Entity, gets Beirut pounded to rubble, and then declares victory and has a parade. The Lebs have the curious habit of periodically murdering their heads of state or prime ministers...
's Maronite and Orthodox Christian churches urged Lebanese leaders on Sunday to stop delaying talks on forming a government in scathing sermons in which they blamed them for the country's financial crisis and political deadlock.

Patriarch Bechara Boutros al-Rai, leader of the Maronite church, was speaking a day after demonstrators marched through Beirut to mark the first anniversary of a protest movement which erupted last October against corruption and mismanagement.

In the year since, Lebanon's problems have been compounded by the coronavirus (aka COVID19 or Chinese Plague)
...the twenty first century equivalent of bubonic plague, only instead of killing off a third of the population of Europe it kills 3.4 percent of those who notice they have it. It seems to be fond of the elderly, especially Iranian politicians and holy men...
pandemic and a devastating explosion in Beirut in August.

"Take your hands off the government and liberate it. You are responsible for the crime of plunging the country into total paralysis in addition to the implications of the corona pandemic," the patriarch said in his sermon.

His remarks came after two main Christian parties, the Free Patriotic Movement


Despite its name a Christian party allied with Hizbullah, neither free nor particularly patriotic...


(FPM) and Lebanese Forces


A Christian political party founded by Bashir Gemayel, who was then bumped off when he was elected president of Leb...


, said this week they would not back the nomination of former Prime Minister Saad al-Hariri to lead a new government to tackle the deep economic crisis, further complicating efforts to agree a new premier.

"The responsibility and accountability is collective. Who among you officials has the leisure of time to delay consultations to form a government?" he said.
"No one is innocent of Lebanon's (financial) bleeding."

The head of the Shi'ite Amal party and parliamentary speaker Nabih Knobby Berri
...Speaker of the Lebanese parliament, head of the Amal Shiite party aligned with Hezbollah, a not very subtle sock puppet of the Medes and Persians...
said he was optimistic next week would bring reassuring news for Lebanese in terms of government formation.

"We will see movement starting Monday," he was quoted by NBN television as saying, without elaborating.

In his Sunday sermon, Greek Orthodox Archbishop Elias Audi also lambasted the political elite.

"Return to your conscience, leaders ... be humble and listen to the pain of your people," the archbishop said.

Hariri, who quit as prime minister last October in the face of the nationwide protests, has said he is ready to lead a government to implement reforms proposed by

La Belle France

as a way to unlock badly needed international aid.

Parliamentary consultations to name a new prime minister were due to be held last Thursday, but President Michel Aoun
...president of Leb, a wholly-owned subsidiary of Hizbullah...
postponed the discussions after receiving requests for a delay from some parliamentary blocs.



Posted by: Fred || 10/19/2020 00:00 || Comments || Link || E-Mail|| [10794 views] Top|| File under: Hezbollah
-PC Follies
Michael Yon's Return to America: Drugs, Drugs, Homeless, Drugs
[Patreon] Today, a long day. Out with an Army vet friend who did two EOD tours in Iraq. Name is Al Johnson. Al and I have been fighting China together around Asia since 2014. We've done more than our share to CCP and are plotting more.

Today we were out with Proud Boys. Checking them out in Salem, Oregon. The Proud Boys are not a concern. The ones we met are fine. They like to drink a lot of beer but they were not up to any trouble. One even had moonshine.

The Proud Boys numbering 40-50 (including many women) marched to the Governor's Mansion. The police know that Proud Boys are no trouble and only about six officers showed up. Many local and Feds have told me they don't worry about Proud Boys.

After our time talking with Proud Boys today, we drove three hours from Salem, Oregon to Lacey, Washington.

Al Johnson and I had plenty of time to talk. We've both travelled America, travelled the world, been to war, and more. I've attended Al's counter-terrorism training in Thailand and Indonesia. We been downrange checking out the global neighborhood.

Drugs. America is going insane with these drugs. I've only been back less than a month and the drug addicts and homeless camps pop out more than even the riots.

Al Johnson and I have drifted from merely anti-drug to very pro doing-something-about-this.

This drug problem in America is of epic proportion. I've not seen anything like this in Asia or Middle East. Or even in America until now. I spent six years in Europa

...the land mass occupying the space between the English Channel and the Urals, also known as Moslem Lebensraum...
and never saw it this bad.

These drugs are destroying a lot of people and places. I am no longer ambivalent on the war on drugs. This will make a lot of people angry but I know what I am seeing. These drugs are poisoning our country. China went through this with the Opium Wars and this devastated China. Now China ships drugs the world 'round.

I no longer buy any idea that a war on drugs is bad. These American streets are littered with people who do not bathe and who crap everywhere. They live on the sides of major highways. I even saw one camp in a medium a few weeks back.

This is wrong, America. We are watching people rot in the streets.

Enough!
Posted by: trailing wife || 10/19/2020 00:00 || Comments || Link || E-Mail|| [10798 views] Top|| File under: Narcos
Who's in the News
28
[untagged]
10
Ottoman Proxies
6
Antifa/BLM
5
Islamic State
5
Commies
4
Taliban
3
Govt of Iran Proxies
2
Govt of Sudan
2
Govt of Iraq
1
Sublime Porte
1
Islamic Jihad (Palestian)
1
Hezbollah
1
Hamas
1
PLO
1
Narcos
1
Moslem Colonists
1
Govt of Saudi Arabia
1
Govt of Syria
1
Houthis
Bookmark
E-Mail Me
The Classics
The O Club
Rantburg Store
The Bloids
The Never-ending Story
Thugburg
Gulf War I
The Way We Were
Bio
Merry-Go-Blog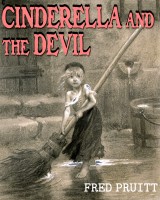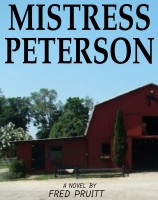 On Sale now!


A multi-volume chronology and reference guide set detailing three years of the Mexican Drug War between 2010 and 2012.

Rantburg.com and borderlandbeat.com correspondent and author Chris Covert presents his first non-fiction work detailing the drug and gang related violence in Mexico.

Chris gives us Mexican press dispatches of drug and gang war violence over three years, presented in a multi volume set intended to chronicle the death, violence and mayhem which has dominated Mexico for six years.
Click here for more information


Meet the Mods
In no particular order...


Steve White
Seafarious
tu3031
badanov
sherry
ryuge
GolfBravoUSMC
Bright Pebbles
trailing wife
Gloria
Fred
Besoeker
Glenmore
Frank G
3dc
Skidmark



Better than the average link...



Rantburg was assembled from recycled algorithms in the United States of America. No trees were destroyed in the production of this weblog. We did hurt some, though. Sorry.
3.236.65.63

Help keep the Burg running! Paypal: