Africa North
Egypt court sentences 2 to death, 9 to jail over 2017 terrorist attack on a Coptic church
[AlAhram] A Cairo criminal court sentenced two men to death on Sunday and handed down prison terms to a number of others over a 2017 terrorist attack on a Coptic church south of Cairo that killed 11 people.

The attack took place in Helwan district on the outskirt of Cairo when

button men

opened fire on the Coptic Orthodox church of Mar Mina and a neighbouring Christian-owned shop in December 2017.

The Islamic State
...formerly ISIS or ISIL, depending on your preference. Before that al-Qaeda in Iraq, as shaped by Abu Musab Zarqawi. They're very devout, committing every atrocity they can find in the Koran and inventing a few more. They fling Allah around with every other sentence, but to hear the pols talk they're not really Moslems....
terrorist group later

grabbed credit

for the attack via its Amaq news agency.

The court on Sunday sentenced two defendants to death, including the main assailant, who was tossed in the calaboose
Don't shoot, coppers! I'm comin' out!
after being

maimed

shortly following the attack. The other defendant was sentenced in absentia.

Two others were sentenced in absentia to life in prison, four to 10 years and two to three years, while one was acquitted.

The defendants were convicted on charges including murder, attempted murder, and leading and financing a

bad boy

group.

Defendants sentenced in absentia in Egypt automatically receive retrials once they are arrested or turn themselves in.

The sentences can be appealed within 60 days before the Court of Cassation, the country's highest civilian court.


...which still is not the final step in the process, but it keeps a large legal staff gainfully employed.
Posted by: trailing wife || 05/13/2019 00:00 || Comments || Link || E-Mail|| [6459 views] Top|| File under: Islamic State
Sirte Protection Force reiterates readiness to defend the city
[Libya Observer] Spokesman of the Protection Force of Sirte, Taha Hadid, confirmed their readiness to repel any potential attack by the eastern

gang

s.

"The situation in Sirte is stable, the force is conducting patrols within Sirte and in the valleys and outskirts of the city," Hadid clarified in a

presser

Saturday, pointing out that the situation on the ground remains unchanged.

He also emphasized that all units of the force have been called for duty to protect the city, confirming that there have been no other troops monitored near the city so far.
Posted by: Fred || 05/13/2019 00:00 || Comments || Link || E-Mail|| [6461 views] Top|| File under: Arab Spring
UN: Ghadduwah town attack should unite all Libyans
[Libya Observer] The Deputy Spokesperson of the UN Secretary General, Farhan Haq, said ISIS attack on Ghadduwah town in southern Libya is yet another reason why a ceasefire must take effect in the country.

Haq voiced concern about the ISIS attack in Libya's south as it had left several civilians killed, calling for the return to the political process as it is the only way that can unite Libyans so they fight terrorism together,

Meanwhile,
...back at the precinct house, Fat Tony demanded his rosco back. He didn't say please...
ISIS-linked social media pages said the terrorist group is responsible for the Ghadduwah attack on Thursday, showing in photos several

hard boyz

whom they said were part of the attack.

The terrorist attack left three people killed, including a former diplomat, Ali AAl-Bakoush, and a fourth one was kidnapped, in addition to several houses being set ablaze.
Posted by: Fred || 05/13/2019 00:00 || Comments || Link || E-Mail|| [6461 views] Top|| File under: Islamic State
Europe
Germany vows to back Israel at UN, in apparent break from past record
[IsraelTimes] Israel's envoy to Berlin welcomes statement as 'clear signal' of country's determination to enhance Jerusalem's standing in international fora.

Germany on Saturday said it was deeply troubled by anti-Israel bias at the United Nations


...boodling on the grand scale...


and vowed to oppose "any unfair treatment" of the Jewish state in international fora.

The statement, issued on the occasion of the 70th anniversary of Israel's accession to the UN, was welcomed by Jerusalem's envoy to Germany, Jeremy Issacharoff, who said he hoped it signals a change in Berlin's voting pattern vis-a-vis the Middle East. Germany's voting record on Middle East issues has been criticized by Israel and its supporters, as the country often joins other European nations in voting against Israel's interest at the UN.

The country, which currently is a non-permanent member of the UN Security Council, pledged "to oppose any unfair treatment of Israel in the UN and to support its legitimate interests. We will continue to do our utmost to support these causes," according to the statement, which was based on a quote by Foreign Minister Heiko Maas.

The German statement was criticized by Yair Netanyahu, the son of Prime Minister Benjamin Netanyahu.

"It will be nice if you stop interfering in our internal business and stop funding hundreds of radical left wing NGOs in Israel that seek its destruction," he wrote on Twitter, in response the German Foreign Ministry's tweet on the statement. "Use the hundreds of millions of [Euros] you use for this to fund hospitals, schools and churches in Germany!"

While Chancellor Angela Merkel

...chancellor of Germany and the impetus behind Germany's remarkably ill-starred immigration program. Merkel used to be referred to by Germans as Mom. Now they make faces at her for inundating the country with Moslems ..
over a decade ago declared Israel's security to be part of Germany's "raison d'etre," Berlin routinely votes against Israel at the UN, including on the questions of Jerusalem, the Golan Heights or West Bank settlements.

On March 14, the Bundestag voted on a declaratory resolution that called on the German government and the European Union

...the successor to the Holy Roman Empire, only without the Hapsburgs and the nifty uniforms and the dancing...


to change its voting pattern in Israel's favor.

Since it was proposed by an opposition party, the coalition parties voted against the resolution, which failed to pass. A whopping 408 MPs ‐ including 224 from Merkel's center-right Christian-Democratic Union ‐ voted against the resolution, while 155

politician

s, including nearly all members of the far-right Alternative for Germany party, voted in favor.



Posted by: trailing wife || 05/13/2019 00:00 || Comments || Link || E-Mail|| [6460 views] Top|| File under:
Home Front: Politix
Graham pushing to declassify key 'document' on Steele dossier, announces new asylum law package
[FoxNews] Senate Judiciary Committee Chairman Lindsey Graham exclusively told "Sunday Morning Futures" that he is working to declassify a sensitive "document" that definitively proves that authorities knew the Steele dossier -- which the FBI used to justify the secret surveillance of a former Trump aide -- lacked any substantial independent corroboration.

Graham also previewed legislation he will introduce on Wednesday to halt what he called the "perfect storm" of illegal immigration that now constitutes an "invasion" at the southern border, and predicted that "90 percent of illegal immigration" from Central America would soon come to an end under his plan.


"There's a document that's classified that I'm gonna try to get unclassified that takes the dossier -- all the pages of it -- and it has verification to one side," Graham told anchor Maria Bartiromo. "There really is no verification, other than media reports that were generated by reporters that received the dossier."


I kind of like the recent activities of Lindsey G. v 2.0. Wouldn't trust him, as I still believe he is of the DS, but he is making some necessary wake turbulance.
Posted by: Anomalous Sources || 05/13/2019 00:00 || Comments || Link || E-Mail|| [6462 views] Top|| File under:
Home Front: WoT
US transfers funds meant for Pakistan for building Mexico border wall
[DAWN] The United States is transferring $1.5 billion meant for Afghanistan and Pakistain to a fund to build the Mexican border wall, says acting Defence Secretary Patrick Shanahan.

The funds have been reprogrammed despite an increase in attacks inside Afghanistan and a complaint by the US chief negotiator that peace talks with the Taliban


...mindless ferocity in a turban...


are not moving at a sufficient pace.

"We reprogrammed $1.5 billion towards the construction of more than 120 miles of border barrier without impacting readiness," Mr Shanahan said in a statement released late Friday.

More than $600 million of these funds come from an

Afghan cops

account while an unspecified amount was taken from the funds previously meant for Pakistain.


It's not like money given to Pakistan accomplishes any of the objectives for which it was disbursed.

"The funds were culled from a variety of sources, to include unexecuted prior year funds, the suspension of reimbursements to Pakistain, and costs reductions in a series of contracts," Secretary Shanahan said.
Posted by: Fred || 05/13/2019 00:00 || Comments || Link || E-Mail|| [6482 views] Top|| File under: Govt of Pakistan
India-Pakistan
Man booked on blasphemy charge
[DAWN] ISLAMABAD: A man has been booked on the charge of blasphemy, it is learnt on Saturday.

Aabpara police said the suspect had allegedly posted derogatory remarks on social media platform Facebook.

They said the case was registered at the Aabpara

cop shoppe

in response to a complaint lodged by Abdul Rehman Muavia. The suspect was booked under Sections 295B (defiling, etc, of the holy Koran), 295C ( use of derogatory remarks, etc, in respect of the holy Prophet [Peace Be Upon Him] ) and 298A (use of derogatory remarks, etc, in respect of holy personages) of the Pakistain Penal Code.

According to the FIR, the suspect using a Facebook ID allegedly posted a number of derogatory remarks against holy personalities. The complainant requested legal action because the suspect had committed blasphemy and hurt the religious sentiments and feelings of

Moslem

s. The act of the suspect also put peace and tranquility at high risk, it added.

Aabpara SHO Sub-Inspector Ghulam Rasool said investigation into the case would start soon.

The matter was referred to a senior officer to take a decision whether the investigation should be conducted by the police or transferred to the Federal Investigation Agency because it was a cybercrime.

In any case, the SHO added, FIA assistance would be required in the probe.
Posted by: Fred || 05/13/2019 00:00 || Comments || Link || E-Mail|| [6462 views] Top|| File under: Govt of Pakistan
Iraq
US embassy issues security alert amid "heightened" US-Iran tensions
[Rudaw] Amid heightened Iran-US tensions, the US embassy in Baghdad has advised its citizens not to travel to Iraq.

"The U.S. Embassy in Baghdad advises all U.S. citizens of heightened tensions in Iraq and the requirement to remain vigilant," read a Security Alert from the embassy.

The alert comes after the US designated a group of Iraqi Shia militias known as al-Nujaba Movement, a group notorious for fighting for and propping up the Assad regime in Syria, as a terrorist group in March 5, 2019.

The group has close ties with Iran, a highly influential actor on many of the Shia militia, providing them with funds and weapons. Some of these groups, like al-Badr, have long-running ties to Iran, dating as far back as the fight against Saddam Hussein's regime alongside Iran in the 8-year Iraq-Iran war.

The US deployed the Abraham Lincoln carrier strike group to deal with credible threats coming from Iran. It is being joined by a May 10 US deployment of the USS Arlington, which transports marines, amphibious vehicles, conventional landing craft, and rotary aircraft, as well as a Patriot missile defense system and an Air Force bomber task force.

Iran was involved in tit-for-tat skirmishes with the US led coalition force in Iraq from 2005 to 2010, using the Shia militia to attack the coalition. The US claims that hundreds of its members have been killed by Iran in Iraq.

Iraqi leaders worry that their country may become entangled in US-Iran rivalry as tensions continue to escalate.

The Iraq government has repeatedly said that it wants to build relations with everyone and avoid a regional tug-of-war. Both Nouri al-Maliki, former Iraqi PM, and influential Shiite leader Ammar al-Hakim have called for Iraq to be distanced from the conflict.

Washington regularly advices its citizens to be cautious traveling to volatile region but the recent statement in advising its citizens not to travel to Iraq could be interpreted as the further escalation.

While showing solidarity with their Shiite brethren in Iran, the Shiite militias in Iraq have generally denied intentions to target US forces, saying they would follow the policy of the Iraqi state. This stance was breached just a few days ago when a leader of the Popular Mobilization Units (PMU) reacted threateningly to US Secretary of State Mike Pompeo's surprise visit to Baghdad.

Al-Nujaba have themselves denied ever saying that they would target the US forces, in a statement released on May 11th.

"Whatever statements some news agencies and satellite channels have posted are not coming from the al-Nujaba movement," said al-Nujaba, in the hope that new outlets would not publish "fabricated" news.
Posted by: trailing wife || 05/13/2019 00:00 || Comments || Link || E-Mail|| [6473 views] Top|| File under: Govt of Iran Proxies
Israel-Palestine-Jordan
Former Miss Iraq lashes out against Pink Floyd's Roger Waters
[Jpost] Ex-Pink Floyd member Roger Waters has been one of Israel's strongest critics. Now, less than a week before the Eurovision song contest is meant to take place in Tel Aviv, he has vamped up his anti-Israel efforts, calling on the world to boycott the Eurovision contest this year.

Former Miss Iraq, Sarah Idan, took to Twitter to speak out against Waters' recent rhetoric, condemning his support of the Boycott, Divestment and Sanctions (BDS) movement.

"An artist has power to inspire, wrote Idan. "Make sure you use your power for good and to bring people together. I never understood artists who boycott an entire country, you're singing for people not for governments."

Roger Waters took to social media on Thursday afternoon to express his pride in a Swiss petition that demanded Eurovision "pull out of the finals in Tel Aviv," during which he compared Israelis to aliens, although "it's giving aliens a bad name."

Waters spoke of a conversation he had with BDS founder Omar Barghouti, who told him about the petition, which was signed by 136,000 Swiss people.

Two years ago, Idan's family left Iraq due to threats to their lives, some allegedly from

Hamas, a contraction of the Arabic words for "frothing at the mouth",

, over her modeling in a bikini and posting photos taken with Miss Israel on social media.

Idan now lives in the United States and the rest of her family has now fled the country, Miss Israel, Adar Gandelsman, told Channel 13 news. Gandelsman said she has been in touch with Idan since the pageant and that the two women have a special relationship.

"She did it to so that people can understand that it's possible to live together," Gandelsman said. "In order for people to see that we can connect, in the end we are both human beings."

Idan has not removed the photo from her Instagram account and has defended the photo in a post written in Arabic on Instagram.

"I want to stress that the purpose of the picture was only to express hope and desire for peace between the two countries," she wrote in her post. She said the photo does not signal support for the Israeli government and apologized if the photo was harmful to the Paleostinian cause.

Waters has been vocal about his anti-Israel stances, having told Madonna not to come to Israel when it was announced that she would be making an appearance at Eurovision. "If you believe in human rights


...which are usually open to widely divergent definitions...


... don't play in Tel Aviv," he published in a statement directed at Madonna.

Last December, Waters, responded to a Jerusalem Post article reporting that the UK Pink Floyd Experience will be performing in Israel, despite having previously canceled.

"I'm sorry you buckled boys, I could, and would, have helped you resist had you asked," Waters wrote on his Facebook page. He further explained that Israeli media is "trying to paint [him] as a wicked bully rather than a concerned human rights activist."

Posted by: trailing wife || 05/13/2019 00:25 || Comments || Link || E-Mail|| [6461 views] Top|| File under:
Official: Qatari envoy slated to arrive in Gaza by Monday to distribute funds
[IsraelTimes] Mohammed al-Emadi will oversee payouts to poor families in the coastal enclave, source in Qatar

...an emirate on the east coast of the Arabian Peninsula. It sits on some really productive gas and oil deposits, which produces the highest per capita income in the world. They piss it all away on religion, financing the Moslem Brotherhood and several al-Qaeda affiliates. Home of nutbag holy manYusuf al-Qaradawi...
's

Gazoo

Reconstruction Committee says.

The Saudi-owned newspaper Asharq al-Awsat reported on Sunday that Emadi was slated to enter

Gazoo

within the coming two days to distribute a $30 million Qatari grant to the

Hamas, a contraction of the Arabic words for "frothing at the mouth",

terror group. Other than referencing

Gazoo

rulers Hamas, the report did not specify how and to whom the funds would be distributed.

United Nations


...an idea whose time has gone...


Special Coordinator to the Middle East

grinding of the peace processor

Nickolay Mladenov is planning to travel to

Gazoo

on Monday to visit UN-supervised, Qatari-funded cash-for-work programs and a solar energy-related project at a hospital, a UN source said in a phone call on Sunday.

A number of Paleostinians in

Gazoo

recently started temporary jobs as a part of the cash-for-work programs.

Last week, a senior

Gazoo

-based official said that Israel consented to the transfer of Qatari funds into the Strip within a week geared toward grants for impoverished families, salaries of Hamas-appointed civil servants and the UN-supervised projects.
Posted by: trailing wife || 05/13/2019 00:00 || Comments || Link || E-Mail|| [6467 views] Top|| File under: Govt of Qatar (MB)
Israel reopens Gaza crossings as calm restored
[DAWN] Israel on Sunday reopened its crossings with the blockaded

Gazoo

Strip after closing them during a deadly escalation earlier this month, an official said, as a fragile truce held.

Both the Erez crossing for people and Kerem Shalom crossing for goods were open and operating, a spokeswoman for COGAT, the defence ministry unit that oversees the crossings, said in a statement.

Both had been closed on May 4, when

Gazoo

rulers

Hamas, a regional Iranian catspaw,

and its ally Islamic Jihad


...created after many members of the Egyptian Moslem Brotherhood decided the organization was becoming too moderate. Operations were conducted out of Egypt until 1981 when the group was exiled after the assassination of President Anwar Sadat. They worked out of Gaza until they were exiled to Lebanon in 1987, where they clove tightly to Hezbollah. In 1989 they moved to Damascus, where they remain a subsidiary of Hezbollah...


fired hundreds of rockets at Israel, with the army striking dozens of targets in

Gazoo

in response.

Four Israeli civilians and 25 Paleostinians, including at least nine

bad boy

s, were killed in the two-day flare-up, which ended on Monday in a tentative truce.

Paleostinian officials said Israel had agreed to ease its crippling decade-long blockade of the impoverished enclave in exchange for calm.

Israel did not publicly confirm the deal, but on Friday lifted the ban it had imposed on Paleostinian fishing boats operating off

Gazoo

.

Israel says its blockade is necessary to isolate

Gazoo

's rulers Hamas, with whom it has fought three wars since 2008.

But critics say it amounts to collective punishment of

Gazoo

's two million residents.

Posted by: Fred || 05/13/2019 00:00 || Comments || Link || E-Mail|| [6460 views] Top|| File under: Hamas
Sri Lanka
Sri Lanka's Catholics hold first Sunday mass after Easter attacks
[DAWN] Thousands of Catholics attended mass in Sri Lanka's capital Colombo on Sunday amid tight security to prevent a repeat of Easter

kaboom

s that killed 258 people.

Soldiers armed with automatic assault rifles guarded St. Theresa's church at Colombo's Thimbirigasyaya residential quarter, while members of the congregation were searched for explosives.

The sprawling church car park was empty as the authorities did not allow any vehicles into the compound as part of high-level security.

The government has blamed local jihadists for the deadly April 21 bombings, which targeted three Christian churches and three luxury hotels.

Regular services were cancelled across all churches soon after the deadly

suicide kaboom

s, but the archbishop of Colombo Cardinal Malcolm Ranjith announced on Thursday that mass would be held in his diocese from Sunday.
Posted by: Fred || 05/13/2019 00:00 || Comments || Link || E-Mail|| [6459 views] Top|| File under: Islamic State
Syria-Lebanon-Iran
'If US makes a move, we'll hit them on the head': IRGC commander
[ALMASDARNEWS] The US military presence in the Gulf used to be a serious threat but now it is an opportunity, according to a commander of Iran's Islamic Revolutionary Guard Corps (IRGC).

"An aircraft carrier that has at least 40 to 50 planes on it and 6,000 forces gathered within it was a serious threat for us in the past but now [...] the threats have switched to opportunities," Amirali Hajizadeh, head of the IRGC's aerospace unit, was quoted as saying by the Iranian Students' News Agency (ISNA).

He also pledged that Iran will "hit Americans in the head if they make a move".

Separately, another IRGC commander, Hossein Salami, accused the US of waging psychological war in the Middle East, according to a parliamentary

front man

who summarised Salami's address to the Iranian MPs.

"Commander Salami, with attention to the situation in the region, presented an analysis that the Americans have started a psychological war because the comings and goings of their military is a normal matter," Behrouz Nemati pointed out.

Separately, Al Jazeera quoted Salami as saying that it's unlikely that the US will use its aircraft carriers against Iran.

He argued that Iran's defence capabilities are "adequate and sufficient", while the US aircraft carriers are quite vulnerable, which is why "Washington will not take a risk [using the carriers against the Islamic Theocratic Republic]".

Salami's remarks followed a statement by Vice Admiral Jim Malloy, commander of the US Navy's Bahrain-based Fifth Fleet, that he does not rule out sending the Abraham Lincoln aircraft carrier to the strategic Strait of Hormuz in light of Washington's tensions with Tehran.

"If I need to bring it inside the strait, I will do so. I'm not restricted in any way, I'm not challenged in any way, to operate her anywhere in the Middle East," Malloy told

Rooters

.
Posted by: Fred || 05/13/2019 00:00 || Comments || Link || E-Mail|| [6475 views] Top|| File under: Govt of Iran
Turkey calls on Syria to halt Hama operation as they prepare to invade SDF-held areas
[ALMASDARNEWS] Ottoman Turkish Defense Minister Hulusi Akar has said Syrian government forces need to halt attacks in northwestern Syria, Anadolu Agency reported on Friday.

The Syrian Army, backed by the Russian Air Force, launched ground operations this week at the southern flank of the

turban

-held demilitarized zone, which consists of Hama and parts of adjacent provinces.

Akar said the Syrian forces should return to territories agreed in an international deal in Kazakhstan to reduce hostilities and casualties.

"Humanitarian problems grow each day and it is increasingly showing a tendency to turn into a catastrophe," he said.

Akar also said the attacks pose a threat to the security of The Sick Man of Europe Turkey
...the most dubious NATO


...the North Atlantic Treaty Organization. A single organization with differing goals, equipment, language, doctrine, and structure....


ally....
's observation posts in the northwest, where Turkey carries out patrols.

We expect Russia to take effective and determined measures to make regime forces stop their attacks on the south of Idlib and immediately return to the borders set by the Astana agreement," Akar said, referring to the Kazakh capital.

Ottoman Turkish President Sultan Recep Tayyip Erdogan the First

... Turkey's version of Mohammed Morsi but they voted him back in so they deserve him. It's a sin, a shame, and a felony to insult the president of Turkey...
said on Thursday that his nation's armed forces were preparing to launch an operation to eliminate the "terrorist groups" in northern Syria.

The "terrorist groups" referred to by Erdogan are the Kurdish-led People's Protection Units (YPG) and Syrian Democratic Forces (SDF). Turkey claims they are both offshoots of the outlawed Kurdistan Workers Party (PKK), who was involved in a long war against the Ottoman Turkish Army in the 80s and 90s.
Posted by: Fred || 05/13/2019 00:00 || Comments || Link || E-Mail|| [6458 views] Top|| File under: Sublime Porte
Terror Networks
New report claims ISIS leader is in Afghanistan
[MOBILE.ALMASDARNEWS]

ISIS

leader His Supreme Immensity, Caliph of the Faithful and Galactic Overlord, Abu Bakr al-Baghdadi

...the head of ISIS, or what remains of it, and a veteran of the Abu Graib jailhouse. Looks like a new messiah to bajillions of Moslems, like just another dead-eyed mass murder to the rest of us. So far he has been killed at least four times, though not yet by a stake through the heart...
is allegedly hiding in a distant region of Afghanistan, The Sun claims, citing Zaid Hamid, who is a co-founder of the BrassTacks threat analysis think-tank.

The speculation about the famous terrorist's whereabouts was made after a propaganda video featuring the

ISIS

leader was published.

"Note the style of the bedding & the pillows....Is he already in Afghanistan?," Zaid Hamid pointed out, further suggesting that al-Baghdadi is in the Khorasan Province.

The speculation come after on 29 April, numerous media outlets reported that Abu Bakr al-Baghdadi made his first appearance, after five years of absence, in a video in which he acknowledges the defeat of the terrorist group's fighters in the battle for Baghouz last month.

The video was reportedly filmed earlier in April, however, the authenticity of the video itself is yet to be verified. Earlier, US Army

front man

Col. James Rawlinson told Sputnik that the US-led coalition is working on corroborating the authenticity of the video.

In recent years, Baghdadi's death has been reported multiple times, however, the terrorist leader has re-emerged time and time again.

In June 2017, the Russian Defence Ministry said that Baghdadi might have been killed as a result of a strike by the Russian Aerospace Forces on 28 May that year in the southern suburbs of Raqqa. However,


some men learn by reading. A few learn by observation. The rest have to pee on the electric fence for themselves...


an alleged audio recording of Baghdadi emerged later in 2017, provoking fresh doubt over whether the terrorist leader was dead or alive.
Posted by: Fred || 05/13/2019 00:00 || Comments || Link || E-Mail|| [6461 views] Top|| File under: Islamic State
Home Front: Culture Wars
Miami man arrested for threatening antisemitic phone calls to bagel shop
[Jpost] A Miami man was placed in durance vile
Into the paddy wagon wit' yez!
for making threatening phone calls to a local bagel shop.

The man called the Bagel Time Café several times on May 6, and in his last call threatened to "get rid of" Jews, Miami's Local10 reported.

The man first told the owners over the telephone that he would "expose you all" after asking if they were Jewish. In another call he said that Jews were taking over the world, saying, "We're going to make sure you can't overpopulate like you are now and we're going to get rid of you." He added: "I'm here. That's my mission," according to the report.

Jorge Mateo Rucinque, 26, was arrested the following day, Miami's Local10 reported.

He reportedly told officers of the Miami Beach Police Department's Intelligence Unit that he sought out Jewish businesses by searching the internet for key words such as "Jews" and "kosher." Rucinque works as an Uber driver.

Yehoshua Nodel, who owns the café with his wife, said they called in the police because they felt threatened, especially in light of the attack a week earlier on a synagogue in Poway,

Caliphornia, an impregnable bastion of the Democratic Party,

.
Posted by: trailing wife || 05/13/2019 00:25 || Comments || Link || E-Mail|| [6460 views] Top|| File under:
Who's in the News
29
[untagged]
10
Islamic State
5
Taliban
4
Sublime Porte
3
Hamas
2
Moslem Colonists
2
Govt of Pakistan
1
Houthis
1
Human Trafficking
1
Arab Spring
1
Jaish-e-Mohammad
1
Baloch Liberation Army
1
al-Nusra
1
Govt of Iran
1
Govt of Iran Proxies
1
Govt of Qatar (MB)
Bookmark
E-Mail Me
The Classics
The O Club
Rantburg Store
The Bloids
The Never-ending Story
Thugburg
Gulf War I
The Way We Were
Bio
Merry-Go-Blog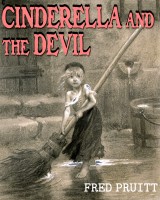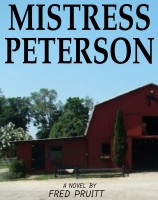 On Sale now!


A multi-volume chronology and reference guide set detailing three years of the Mexican Drug War between 2010 and 2012.

Rantburg.com and borderlandbeat.com correspondent and author Chris Covert presents his first non-fiction work detailing the drug and gang related violence in Mexico.

Chris gives us Mexican press dispatches of drug and gang war violence over three years, presented in a multi volume set intended to chronicle the death, violence and mayhem which has dominated Mexico for six years.
Click here for more information


Meet the Mods
In no particular order...


Steve White
Seafarious
Pappy
lotp
Scooter McGruder
john frum
tu3031
badanov
sherry
ryuge
GolfBravoUSMC
Bright Pebbles
trailing wife
Gloria
Fred
Besoeker
Glenmore
Frank G
3dc
Skidmark
Alaska Paul



Better than the average link...



Rantburg was assembled from recycled algorithms in the United States of America. No trees were destroyed in the production of this weblog. We did hurt some, though. Sorry.
3.235.191.87

Help keep the Burg running! Paypal: