Africa North
Egypt to transfer seized Muslim Brotherhood funds to state treasury
[AlAhram] The Egyptian state committee tasked with confiscating and managing the funds and assets of members of the

Moslem Brüderbund

group will transfer them to the state treasury in accordance with a new law, it said on Tuesday.

According to Article 11 of law no. 22 of this year, whenever a court verdict is final and rules on the management of assets, the committee has the right to transfer the ownership of the seized funds to the state treasury, if the committee requests permission from the relevant court.

The committee's Tuesday resolution to transfer funds applies to 1,589 individual Brotherhood members and supporters, 118 companies, 1,133 NGOs, 104 schools, 69 hospitals and 33 websites and satellite channels that are under the control of the committee, a statement read.

The

Moslem Brüderbund

was designated a terrorist group in December 2013.

The committee was formed in 2013 and it comprise representatives from the ministries of justice, interior, finance, social solidarity and local development, and of the Central Bank of Egypt and the National Security Apparatus.
Posted by: trailing wife || 09/12/2018 01:09 || Comments || Link || E-Mail|| [6466 views] Top|| File under: Muslim Brotherhood
Arabia
Saudi Foreign Minister reasserts the Kingdom's eagerness to unify Arab stance, revamping Arab League
[ARABNEWS] Soddy Arabia


...a kingdom taking up the bulk of the Arabian peninsula. Its primary economic activity involves exporting oil and soaking Islamic rubes on the annual hajj pilgrimage. The country supports a large number of princes in whatcha might call princely splendor. When the oil runs out the rest of the world is going to kick sand in the Soddy national face...


's Foreign Minister Adel al-Jubeir emphasized in Cairo on Tuesday, during the opening of the 150th ordinary session of the Arab League


...an organization of Arabic-speaking states with 22 member countries and four observers. The League tries to achieve Arab consensus on issues, which usually leaves them doing nothing but a bit of grimacing and mustache cursing...


(AL) Council, that the Kingdom remains keen to unify the Arab stance, promote the performance of the AL and revamp a Pan-Arab joint action system.

The Paleostinian cause is the top priority and interest for Saudi Arabia, which endeavors to secure the Paleostinian people their legitimate rights based on the Arab Peace Initiative: International legitimacy resolutions calling for establishing its independent state, with East al-Quds as its capital, he pointed out, reiterating absolute rejection of anything that may compromise the historical or legal status of al-Quds.

On Yemen, al-Jubeir said the Kingdom is keeping to its commitment toward Yemeni unity,

illusory sovereignty

, stability, security and territorial integrity, through backing the legitimate government and reiterating readiness to cooperate with the UN envoy to Yemen.

Iran-affiliated Houthis militias have never and will never positively respond to the international community's calls to engage in the political process, he said, pointing out their absence at the latest meeting, held in Geneva.
Posted by: Fred || 09/12/2018 00:00 || Comments || Link || E-Mail|| [6460 views] Top|| File under: Govt of Saudi Arabia
Coalition did not prevent Houthis from attending peace talks
[ARABNEWS] A Houthi
...a Zaidi Shia insurgent group operating in Yemen. They have also been referred to as the Believing Youth. Hussein Badreddin al-Houthi is said to be the spiritual leader of the group and most of the military leaders are his relatives. The Yemeni government has accused the Houthis of having ties to the Iranian government, which wouldn't suprise most of us. The group has managed to gain control over all of Saada Governorate and parts of Amran, Al Jawf and Hajjah Governorates. Its slogan is God is Great, Death to America™, Death to Israel, a curse on the Jews ...
delegation who failed to attend peace talks last week in Geneva, were not prevented in any way, the Arab coalition said Tuesday.

The coalition, which is supporting the internationally recognized government of Yemen, has said the Houthis were provided with all means to travel to the Swiss capital to attend UN-backed peace talks.

The Houthis were accused of 'sabotage' by the government after they did not show for the talks. "We want the UN to be firmer in bringing the other party to the negotiations", said Yemeni Foreign Minister Khaled al-Yamani, after three days of talks with UN envoy Stephen Griffiths.

The Houthi group wanted the United Nations


...aka the Oyster Bay Chowder and Marching Society...


to guarantee that the flight carrying its delegation would not be inspected by coalition forces.

"They would have like to get here, we didn't make conditions sufficiently correct to get them here," Griffiths told a news conference, declining to elaborate.

But the government called the Houthi no-show totally irresponsible: "If they were sincere in reaching peace, they should have come, even if we were meeting in separate rooms," said al-Yamani.

The Iran-backed Houthis have fired numerous missiles into civilian areas in Soddy Arabia


...a kingdom taking up the bulk of the Arabian peninsula. Its primary economic activity involves exporting oil and soaking Islamic rubes on the annual hajj pilgrimage. The country supports a large number of princes in whatcha might call princely splendor. When the oil runs out the rest of the world is going to kick sand in the Soddy national face...


from across the border in Yemen.
Posted by: Fred || 09/12/2018 00:00 || Comments || Link || E-Mail|| [6459 views] Top|| File under: Houthis
The Grand Turk
Turkey pleads for Idlib accord as displaced people mass at border
[AsiaTimes] Turkey is seeking to avoid a repeat of 2014, when it was forced to allow in a flood of desperate Syrians who massed at its border.

Fresh Russian bombardments in northwestern Syria have sent tens of thousands of people fleeing their homes in recent days, prompting a Turkish outcry over an anticipated assault and an inevitable new wave of refugees on its border.

UN regional coordinator for Syria Panos Moumtzis on Tuesday voiced concern over an uptick in air strikes and shelling that has sent more than 30,000 people fleeing, mainly to locations within the contested province of Idlib. He said strikes on multiple healthcare facilities have compounded the crisis.

"Idlib is the last exit before the toll," Turkish President Recep Tayyip Erdogan said in a Wall Street Journal op-ed, warning an assault for the neighboring province would have disastrous consequences.

He called instead for an "international counterterrorism operation" in cooperation with Turkish-backed opposition factions to weed out groups like Hayat Tahrir al-Sham that have been blacklisted by the international community.

The chairman of the US Joint Chiefs of Staff over the weekend raised the prospect of American counterterrorism operations in Idlib, though with the caveat he was "not talking about cooperating, but about using US capabilities to spot the terrorists … and take them out."

Erdogan did not directly warn of a new wave of refugees to Europe in his op-ed, but the prospect is a common theme in the state-dominated press. In recent days, Turkey's Daily Sabah published an infographic mapping "possible routes out of Idlib to Europe."

Turkish columnist and Middle East expert Cengiz Candar suggests in Al-Monitor that Erdogan may be out of options to prevent the unavoidable.

"Perhaps Putin has come to the conclusion that the gap between Turkey and the West has reached an unbridgeable distance, and that he can disregard Ankara's wishes regarding Idlib because he sees that Turkey has nowhere to go in addition to being ever-more dependent on Russia and Iran for energy," he said.


Posted by: 3dc || 09/12/2018 00:00 || Comments || Link || E-Mail|| [6460 views] Top|| File under: Sublime Porte
Turkey says alarmed by US move to shut Palestinian mission
[DAWN] The Sick Man of Europe Turkey


...the only place on the face of the earth that misses the Ottoman Empire....


expressed alarm on Tuesday over the United States shuttering the Paleostinian Liberation Organisation (PLO) mission in Washington, saying it showed America could no longer be an impartial player in the

grinding of the peace processor

.

The State Department announced Monday it would close the mission, accusing the Paleostinians of refusing to engage with the United States or Israel and of rejecting outright a still-unseen US peace plan.

But the PLO said it was being blackmailed by a White House blatantly biased in favour of Israel.

"The decision is worrying and it is another sign that the US is not an impartial party in the Middle East

grinding of the peace processor

," Ottoman Turkish Foreign Ministry

front man

Hami Aksoy said.


Posted by: Fred || 09/12/2018 00:00 || Comments || Link || E-Mail|| [6460 views] Top|| File under: Sublime Porte
Home Front: WoT
Iran ordered to pay $104.7 mln over 1996 U.S. truck bomb attack
[Jpost] Iran's permanent mission to the United Nations


...an organization conceived in the belief that we're just one big happy world, with the sort of results you'd expect from such nonsense...


did not immediately respond to a request for comment.

A federal judge in Washington, D.C. on Monday ordered Iran to pay $104.7 million to victims of a June 1996 truck bombing in Dhahran, Soddy Arabia


...a kingdom taking up the bulk of the Arabian peninsula. Its primary economic activity involves exporting oil and soaking Islamic rubes on the annual hajj pilgrimage. The country supports a large number of princes in whatcha might call princely splendor. When the oil runs out the rest of the world is going to kick sand in the Soddy national face...


that killed 19 US military personnel, though it is unclear when and how the plaintiffs might collect.

Chief Judge Beryl Howell entered a default judgment against Iran and the Islamic Revolutionary Guard Corps, which did not defend against claims over their alleged roles in the attack, which sheared off the front of the Khobar Towers complex.

Iran's permanent mission to the United Nations did not immediately respond to a request for comment.

Howell said 15 service members who were at the complex when it was bombed could recover for assault, battery and intentional infliction of emotional distress.

The judge also said 24 relatives could recover for emotional distress from seeing how the bombing affected their loved ones.

Howell rejected punitive damages, saying US law did not allow them for attacks occurring before 2008.

The lawsuit sought damages under the so-called terrorism exception to the Foreign Sovereign Immunities Act.

"The plaintiffs are very pleased with the decision, and look forward to pursuing collections," Paul Gaston, a lawyer for the plaintiffs, said in an interview. "Having the court ruling gives them some measure of justice."

Thirteen members of Hezbollah were indicted in June 2001 in the federal court in Alexandria, Virginia over their alleged roles in the attack.

In December 2006, another federal judge in Washington ordered Iran to pay $254.4 million to family members and the estates of 17 Americans who died in the attack, also in a default judgment.

The US government in 2015 established the US Victims of State Sponsored Terrorism Fund to compensate victims.

Iran was designated by the US Department of State as a state sponsor of terrorism in January 1984. (https://www.state.gov/j/ct/list/c14151.htm)

The case is Akins et al v Islamic Theocratic Republic of Iran et al, US District Court, District of Columbia, No. 17-00675.

Posted by: trailing wife || 09/12/2018 01:59 || Comments || Link || E-Mail|| [6461 views] Top|| File under: Govt of Iran
Flashback: Seven 9/11 Hijackers Overstayed Their Visas, Were Never Deported
[Breitbart] Nearly half of the September 11, 2001, Islamic terrorist hijackers who flew planes into the World Trade Center and the Pentagon were able to remain in the United States, undetected, despite having overstayed their visas.

For 13 of the 19 terrorists, driver's licenses were obtained after they arrived in the U.S. from Saudi Arabia, Egypt, the United Arab Emirates, and Lebanon.

For seven of the terrorists, they were supposed to have been deported from the U.S. at some point before they could carry out the 9/11 attacks, as they had overstayed their visas either a year before the attack or during the time of the attack.

Subsequently, none of the terrorists were deported.



Related: The FBI still hasn't found these 9/11-era terrorists
Posted by: Besoeker || 09/12/2018 00:47 || Comments || Link || E-Mail|| [6464 views] Top|| File under:
US warns Iran it will respond to attacks by Tehran allies in Iraq
[ARABNEWS] The US warned Iran on Tuesday it will "respond swiftly and decisively" to any attacks by Tehran's allies in Iraq that result in injury to Americans or damage to US facilities.

The statement by the White House press secretary accused Iran of not preventing attacks in recent days on the US Consulate in Basra and the American Embassy compound in Baghdad.

"Iran did not act to stop these attacks by its proxies in Iraq, which it has supported with funding, training, and weapons," the statement said.

"The United States will hold the regime in Tehran accountable for any attack that results in injury to our personnel or damage to United States Government facilities. America will respond swiftly and decisively in defense of American lives," the statement said.

On Friday, three mortar bombs landed inside Baghdad's heavily fortified Green Zone, where the US Embassy is located, but they caused no casualties or damage, the Iraqi military said.

The mortar attack was the first such one in several years on the Green Zone, which houses parliament, government buildings and many foreign embassies.

The US Consulate in Basra is near the airport, which was attacked by rockets on Saturday. No damage or casualties were reported.

Protesters in Basra angry over political corruption ransacked and torched Iraqi government buildings last week. The Iranian consulate was set alight by demonstrators shouting condemnation of what many see as Iran's sway over Iraq's affairs.

Posted by: Fred || 09/12/2018 00:00 || Comments || Link || E-Mail|| [6463 views] Top|| File under: Govt of Iran Proxies
Iran opens new consulate in Iraq's Basra after attack
[ARABNEWS] Iran's ambassador to Iraq opened a new consulate for his country in the southern city of Basra on Tuesday, four days after its old mission building was torched by protesters.

Basra has seen a surge in deadly protests in the past week, with demonstrators angry about poor public services setting alight several key buildings.

"I'm here to inaugurate the new premises of our Iranian consulate in Basra... because we don't want lose a single day of services for the people of Basra," said ambassador Iraj Masjedi.

The envoy was speaking at a news conference before the Iranian flag was hoisted outside the building now operating as the Islamic republic's consulate in the city.

Iran is one of two major powers present in neighboring Iraq, along with the United States.

Many pilgrims from Iran are expected to travel to Iraq in around 10 days for the Ashura rituals and in October for the Arbaeen commemorations.

The Iranian consulate building in Basra was torched by demonstrators on Friday, with its documents and equipment going up in smoke. None of its staff were injured.

Iran said the responsibility for any negligence over the incident lies with the Iraqi government, which announced an investigation into the security forces responsible for protecting the mission.


Posted by: Fred || 09/12/2018 00:00 || Comments || Link || E-Mail|| [6463 views] Top|| File under: Govt of Iran
Israel-Palestine-Jordan
After US shuts PLO mission, Abbas said to mull severing last ties with Trump
[IsraelTimes] PA leader may cut security links with DC, said furious with US president; Abbas officials said to describe Trump as 'enemy of the Paleostinian people,' warn of

kaboom

of violence.

The Paleostinian Authority is considering cutting its last ties with the US government, including crucial security cooperation, after a series of steps by the Trump administration against the Paleostinians, including shuttering the PLO office in Washington, Israel's Channel 10 news reported Tuesday.

Officials close to PA President the ineffectual Mahmoud Abbas

... a graduate of the prestigious unaccredited Patrice Lumumba University in Moscow with a doctorate in Holocaust Denial...


were quoted by Channel 10 saying that the American measures, which also included cutting aid to the UN refugee agency that deals with Paleostinians and funding to Paleostinian hospitals in East Jerusalem, could lead to an upsurge of violence in the region.

The Trump administration has cut all aid to the Paleostinians this year with the exception of some $42 million it gave them for ongoing security cooperation efforts.

Despite longstanding tensions with Israel, security coordination between the Paleostinian security forces and the IDF in the West Bank is very close and a key component of the relationship between the two sides.

Prime Minister Benjamin Netanyahu on Tuesday praised the Trump administration for its decision to shut the PLO mission.

"The US took the correct decision," Netanyahu said in a statement at the end of the Rosh Hashanah holiday. "Israel supports these actions that are meant to make it clear to the Paleostinians that refusing to negotiate and attacking Israel in international forums will not bring about peace."

Despite this, Paleostinian security officials have continued meetings with top CIA officials.

The officials also said that Abbas plans to launch a diplomatic broadside against Trump and is planning a harsh speech against him at the UN General Assembly later in the month, Channel 10 said. "He plans to call him some very undiplomatic things," the TV report quoted PA officials saying.

The Israeli TV report added that the PA has come close to severing its relations with Egypt, because of Cairo's ostensible close ties to the Trump administration and its role in trying to broker an Israel-

Hamas, a contraction of the Arabic words for "frothing at the mouth",

truce regarding

Gazoo

.

Also Tuesday the Paleostinians denied a report
No, no! Certainly not!
in an Arabic news website Khaleej Online that the Trump administration was pushing an initiative to have Arab states grant citizenship to Paleostinian refugees living in their countries.
Posted by: trailing wife || 09/12/2018 01:19 || Comments || Link || E-Mail|| [6467 views] Top|| File under: Palestinian Authority
Science & Technology
Illegal caught at airport using facial biometrics
What was she doing using facial biometrics at an airport? (Who writes this stuff, anyway?)
[Fox5NY] Border security officials have caught a second impostor trying to enter the United States using a new facial comparison biometric system. It is the second time in less than three weeks since the cutting-edge technology was deployed at Dulles Washington International Airport in the Washington, D.C. area that someone has been caught.

U.S. Customs and Border Protection (CBP), says a 26-year-old woman, who arrived on a flight from Ghana, presented a U.S. passport as a returning citizen. Utilizing the facial comparison technology, the CBP officer determined that the traveler was not a match to the passport and referred her for further examination which confirmed that she was a Ghanaian citizen and an impostor.

The woman's name was not being released while the investigation continues.

Posing as someone else when attempting to enter the United States is a violation of U.S. immigration law that could result in criminal prosecution. Inadmissible criminals and other foreign nationals routinely attempt various means to enter the US including using stolen, purchased or "borrowed" passports.

CBP says its system has a match rate of 99% making it extremely difficult for criminals,

hard boyz

or impostors to enter the country using another person's identification and travel documents. The 2 second scan enables increased security, faster throughput, and better efficiency, according to authorities.

In the first case, on Aug. 22, an imposter at Washington Dulles that was attempting to enter the United States using a French passport. A search revealed the man's authentic Republic of Congo identification card concealed in his shoe.

CBP is testing biometric exit at 15 airports across the country.
Posted by: trailing wife || 09/12/2018 00:00 || Comments || Link || E-Mail|| [6465 views] Top|| File under:
Iran atomic program 'stronger than ever,' nuclear chief says
[ARABNEWS] Iran increased its threat to regional security on Tuesday by boasting that its nuclear program was more advanced than ever.

Ali Akbar Salehi, head of the Atomic Energy Organization and vice president to Hassan Rouhani, said that if US President Donald Trump


...New York real estate developer, described by Dems as illiterate, racist, misogynistic, and what ever other unpleasant descriptions they can think of, elected by the rest of us as 45th President of the United States...


succeeded in dismantling the 2015 deal to curb the program, Tehran would resume uranium enrichment with more sophisticated equipment.

"If we have to go back and withdraw from the nuclear deal, we certainly do not go back to where we were before," he said. "We will be standing on a much, much higher position."

Iran stores centrifuges to enrich uranium at its underground Natanz facility, under surveillance by the UN nuclear watchdog, the

ineffective International Atomic Energy Agency

. Salehi said it would build a new facility at Natanz that will produce more advanced centrifuges.

"This does not mean we are going to produce these centrifuges now," he said. "This is just a preparation. If Iran decides to start mass production of such centrifuges, we would be ready for that."

If the nuclear deal fell apart, Iran would react in stages, Salehi said. It could enrich uranium "to 20 percent, because this is our need," and could also increase its stockpile of enriched uranium.

Iran's fragile economy is already suffering from US withdrawal from the nuclear deal and the reimposition of economic sanctions. Prices have soared, the rial has plunged in value and thousands of Iranians have taken part in street protests demanding regime change. Further sanctions in November will target Iran's energy sector and slash its crucial oil revenues.


Posted by: Fred || 09/12/2018 00:00 || Comments || Link || E-Mail|| [6463 views] Top|| File under: Govt of Iran
Syrian regime, Hezbollah main players in Hariri's assassination: Prosecution
[ARABNEWS] The people of

Leb

watched the live broadcast on Tuesday of the beginning of the third phase of the special UN tribunal into the 2005

liquidation

of Lebanese former Prime Minister Rafik Hariri, held in The Hague.

Prime Minister Saad Hariri

Second son of Rafik Hariri, the Leb PM who was assassinated in 2005. He has was prime minister in his own right from 2009 through early 2011. He was born in Riyadh to an Iraqi mother and graduated from Georgetown University. He managed his father's business interests in Riyadh until his father's assassination. When his father died he inherited a fortune of some $4.1 billion, which won't do him much good if Hizbullah has him bumped off, too.
attended the trial, alongside relatives of the victims of the bombing that killed his father, minister Bassel Fliehan and 21 others.
Continued on Page 49
Posted by: Fred || 09/12/2018 00:00 || Comments || Link || E-Mail|| [6461 views] Top|| File under: Hezbollah
Terror Networks
Al-Qaeda leader: Moving embassy to Jerusalem is proof the US is enemy of Islam
[IsraelTimes] On 9/11, bin Laden's successor Ayman al-Zawahiri calls on

Moslem

s to wage war against the United States throughout the world

Marking the 17th anniversary of the Sept. 11 attacks, the leader of al-Qaeda on Tuesday called on

Moslem

s to wage war against the United States throughout the world.

In a 30-minute speech released Tuesday, Ayman al-
Zawahiri
Continued on Page 49
Posted by: trailing wife || 09/12/2018 01:19 || Comments || Link || E-Mail|| [6467 views] Top|| File under: al-Qaeda
Who's in the News
40
[untagged]
8
Islamic State
4
Govt of Iran
3
Taliban
3
Commies
3
Govt of Pakistan
3
Sublime Porte
2
Moslem Colonists
2
Hezbollah
2
Govt of Iran Proxies
1
Houthis
1
Human Trafficking
1
al-Nusra
1
Muslim Brotherhood
1
Palestinian Authority
1
Antifa
1
al-Qaeda
1
Govt of Saudi Arabia
1
Hamas
Bookmark
E-Mail Me
The Classics
The O Club
Rantburg Store
The Bloids
The Never-ending Story
Thugburg
Gulf War I
The Way We Were
Bio
Merry-Go-Blog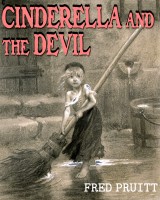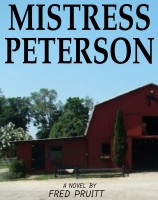 On Sale now!


A multi-volume chronology and reference guide set detailing three years of the Mexican Drug War between 2010 and 2012.

Rantburg.com and borderlandbeat.com correspondent and author Chris Covert presents his first non-fiction work detailing the drug and gang related violence in Mexico.

Chris gives us Mexican press dispatches of drug and gang war violence over three years, presented in a multi volume set intended to chronicle the death, violence and mayhem which has dominated Mexico for six years.
Click here for more information


Meet the Mods
In no particular order...


Steve White
Seafarious
Pappy
lotp
Scooter McGruder
john frum
tu3031
badanov
sherry
ryuge
GolfBravoUSMC
Bright Pebbles
trailing wife
Gloria
Fred
Besoeker
Glenmore
Frank G
3dc
Skidmark
Alaska Paul



Better than the average link...



Rantburg was assembled from recycled algorithms in the United States of America. No trees were destroyed in the production of this weblog. We did hurt some, though. Sorry.
34.239.179.228

Help keep the Burg running! Paypal: