Afghanistan
Petraeus sex scandal amuses Taliban
From a Shariah point of view, he should be stoned to death, Taliban say

The sex scandal that has brought down CIA chief David Petraeus may be causing heartache in the Washington security establishment but the affair has prompted laughter among the Taliban.


Petraeus resigned last week to pre-empt revelations of an affair with his married biographer Paula Broadwell, bringing to an end a glittering military career that included a spell commanding NATO forces fighting the Taliban in Afghanistan.

A stony-faced Taliban official burst into laughter at the mention of the Petraeus affair during an interview with AFP in northwest Pakistan this week.

The Islamists dealt harshly with adulterers during their brutal 1996-2001 rule in Afghanistan, dishing out public floggings for offenders.

The traditional moral code of the Pashtuns, the main ethnic group the Taliban draw their members from, also demands severe punishment for adulterers.

"From a Pashtun point of view, Petraeus should be shot by relatives from his mistress's family," the Taliban official explained.

"From a Shariah point of view, he should be stoned to death."

Petraeus, a four-star general married for 37 years, stepped down as head of the US spy agency just three days after President Barack Obama's re-election over his fling with Broadwell, an army reservist who travelled to Afghanistan to write a glowing biography of the general.

The scandal has also implicated the current NATO commander in Afghanistan, General John Allen, as well as an FBI agent and a glamorous Florida socialite.

The Taliban official said he was not surprised.

"It's quite normal for Americans and Western people to behave like this -- they live in free sex societies where nobody cares about this sort of thing, so what do you expect?" he said.

The White House has backed Allen and Obama has assured Americans the affair has not compromised national security.

Posted by: Au Auric || 11/16/2012 00:00 || Comments || Link || E-Mail|| [6467 views] Top|| File under:
Kabul Bank Chiefs Name Afghan Leaders in Court
[Tolo News] Former Kabul Bank chairman Sherkhan Farnood on Wednesday accused President Hamid Maybe I'll join the Taliban Karzai
... A former Baltimore restaurateur, now 12th and current President of Afghanistan, displacing the legitimate president Rabbani in December 2004. He was installed as the dominant political figure after the removal of the Taliban regime in late 2001 in a vain attempt to put a Pashtun face on the successor state to the Taliban. After the 2004 presidential election, he was declared president regardless of what the actual vote count was. He won a second, even more dubious, five-year-term after the 2009 presidential election. His grip on reality has been slipping steadily since around 2007, probably from heavy drug use...
of using $20 million of the bank's funds for his presidential election bid, contributing to its near collapse in 2010.

Farnood made the accusation at a public court hearing in Kabul, also naming other leading officials including Afghan Minister of Finance Omar Zakhilwal and Afghan Ambassador to Pakistain Omar Daoudzai among those who dealt in corrupt practices.



Farnood claimed in his statement to the court that $20 million from the bank was given to Karzai for his electoral campaign in the 2009 presidential election.

Farnood claimed in his statement to the court that $20 million from the bank was given to Karzai for his electoral campaign in the 2009 presidential election.

Farnood appeared with the former Kabul Bank chief executive Khalilullah Ferozi and about 20 other former employees at the first open court on the bank's crisis.

They are accused of embezzling almost a billion dollars of deposits to pay off personal debts and transfer money abroad.

Farnood objected that the prosecutor did not mention Hassan Fahim, the brother of First Vice President Marshal Mohammad Qasim Fahim, in the accusation of who had key roles in the crisis.

"Four people have a role in the bank's crisis: first Hassan Fahim, second Khalilullah Ferozi, the Attorney General, and the president himself," Farnood said.

"I want to say without fear that Hassan Fahim took $178 million from the bank," he added.

Ferozi said in his statement to the court that Farnood had not mentioned Mahmood Karzai, the brother of President Karzai.

"No one including Hassan Fahim, Mahmood Karzai, or I put pressure on Sherkhan to give shares to Mahmood Karzai. When he gave shares to Mahmood, we disagreed. But he said, 'No, we will use his brother's power'," Ferozi claimed.
Posted by: Fred || 11/16/2012 00:00 || Comments || Link || E-Mail|| [6486 views] Top|| File under:
Africa Horn
Sudanese hard-liners meet under Arab Spring pressure
KHARTOUM: Thousands of government-linked hard-liners met in Sudan yesterday, under pressure from Arab Spring-inspired reformers who say the Islamic setup has drifted from its religious foundations.


This isn't a movement for 'Arab Spring' as in democracy and freedom, but 'Arab Sping' as in more sharia and purity...

Reformers say corruption and other problems have left the vast African nation's government Islamic in name only, and question how much longer President Omar Bashir should remain in office.

But those calling for change lack the power to impose their views, and their hopes for the three-day meeting will be dashed, predicted Khalid Tigani, an analyst and chief editor of the weekly economic newspaper Elaff.

Sudan's hard-liners divided more than a decade ago when Hassan Al-Turabi, a key figure behind the 1989 coup, broke with Bashir and formed the Popular Congress opposition party.

The Islamic Movement, a social group at the heart of Sudan's ruling National Congress Party (NCP), is holding its first national conference since uprisings and civil war began driving out authoritarian leaders around the region in 2011. More than 170 foreign hard-liners have joined 5,000 local delegates, many wearing traditional white jalabiya robes and turbans, for the conference which opened with prayer.

While hard-liners gained power through democratic elections in Egypt and Tunisia after the Arab Spring uprisings, a coup 23 years ago installed Sudan's hard-line regime — and it is still there.

Among the great challenges facing the country's Islamic Movement "is how to restore the confidence in the new generation," an editorial in the English-language The Citizen said yesterday.

"The movement has to unify itself by all means," the paper said, calling for adherence to "Islamic values" and a fight against corruption, nepotism, tribalism and other ills which, critics say, are products of the current government.

It is a "corrupt dictatorship, cruel dictatorship," said Turabi, who does not want Bashir's regime associated with Islam.

Amin Hassan Omer, from the Islamic Movement's ruling secretariat, said he expects such comments from critics but it is "nonsense" to suggest there is widespread dissatisfaction among younger hard-liners over corruption. Omer said reformers would be disappointed despite "a general sense of urgency for change" in the Islamic Movement, including the need for a younger leadership.

One possible candidate to head the movement is Ghazi Salaheddine, a former presidential adviser. Writing in Al-Sudani newspaper ahead of the meeting, Salaheddine said the Islamic Movement should be independent of the government.

While only about 12 percent of NCP members come from the Islamic Movement, most of the party leadership belongs to the movement, said Omer, a state minister in the presidency. The Islamic Movement is simply a tool used by those in power to continue controlling the government "in the name of Islam," said Tigani.

Tigani sees potential candidates to replace Bashir jostling for influence within the movement.
Posted by: Steve White || 11/16/2012 00:00 || Comments || Link || E-Mail|| [6482 views] Top|| File under:
Egypt's Government on alert as wheat shortage looms
Egypt, the world's top grain importer,


...and keeper of grand artifacts that they'd rather destroy than use to earn cash to pay for imported grain...

is squeezed between price hikes and growing demand. There are 2.9 million tonnes of grain reserves,


Is that what's on the books, or did several official someones go and count it with their own eyes?

Minus ten percent here and ten percent there and it's close enough...

enough to cover 117 days, Abu Zeid Mohamed Abu Zeid, Minister of Supply and Home Trade, was quoted by local media as saying when commenting on the possibility that Ukraine could ban grain exports. But Egypt's grain reserves may last as long as 187 days, given that 1.73 million tonnes of shipments will be delivered


...or are promised to be delivered, not at all the same thing...

by year-end, according to Minister Abu Zeid.

Global wheat production is expected to fall by 6.1 per cent to 653.1 million tonnes this year, according to the USDA. The decline is forecast to reduce stockpiles by 13 per cent to 173 million tonnes, the lowest since 2009. The London-based International Grains Council has said that the combined grain stockpiles of the largest exporters will drop to a 17-year low. Egypt's grain output is expected to hit 9.5 million tonnes this year. The country's wheat imports are seen to total 7 million tonnes by the end of December.

Wheat consumption in Egypt stands at around 84kg per capita, according to the Ministry of Agriculture. The Ministry of Supply and Home Trade estimates consumption at 180kg, as much is used as fodder.

Subsidised bread is expected to absorb around LE16 billion ($2.6 billion) of the country's budget in the fiscal year 2012/2013, according to the Finance Ministry. Susidised (baladi) bread sells for LE0.05 a piece, while it costs the State budget LE0.35, according to data released by the Ministry of Social Security. From a social perspective, subsidised bread is a must as roughly 40 per cent of Egyptians live on less than $2 a day, according to the World Bank.


Let them eat cake. That'll teach 'em.

In a bid to make ends meet, the government has begun mixing maize with wheat to produce bread since the 1990s.


How about using some of the water behind the Aswan Dam to irrigate the desert? I seem to recall a nearby country that made the desert bloom...

Or they could just increase the natural quantity of sand which gives Egyptian bread its special bite.
Posted by: Pappy || 11/16/2012 00:00 || Comments || Link || E-Mail|| [6486 views] Top|| File under:
5bn-euro EU aid package boosts Egypt
CAIRO: The European Union has approved a 5.0 billion euro financial aid package to Egypt after its economy was battered by a 2011 uprising that toppled Hosni Mubarak, the presidency said yesterday.

The European Investment Bank will grant Egypt 2.0 billion euros and the European Bank for Reconstruction and Development a further 2.0 billion euros, while EU countries will come up with 1.0 billion euros, the presidency said.

For his part, Swedish Foreign Minister Carl Bildt wrote on Twitter that 600 million euros would go to Cairo's underground train system.


Call it 'high-speed rail', and Obama will throw billions at it...

Ahah! High speed underground rail. Good idea.

Don't tell Mike Bloomberg...

The presidency's announcement came after President Muhammad Mursi met with EU foreign policy chief Catherine Ashton in Cairo.

It is "a strong sign of the EU's support for Egypt's path to development," the presidency said in a statement.

Ashton, who attended a meeting of EU and Arab foreign ministers on Tuesday, is also participating in the EU-Egypt task force which aims at bolstering economic relations between Egypt and Europe. Representatives of around 100 large European companies and members of the European Commission and European MPs are participating in the meetings, which wrapped up later yesterday.
Posted by: Steve White || 11/16/2012 00:00 || Comments || Link || E-Mail|| [6486 views] Top|| File under:
Mali rebels offer concessions as military push looms
[Daily Nation (Kenya)] One of the main Islamist groups controlling northern Mali offered important concessions Wednesday, as plans to send an international military force to the country gathered steam.

Ansar Dine, which in Arabic means "Defenders of the Faith", said it was ready to help rid the region of "terrorism" and "foreign groups", and that it no longer wanted to impose Islamic law, or sharia, across all of Mali.

If the Islamist group were to negotiate with the Malian authorities, "one can foresee ways and means in which one can get rid of terrorism, drug trafficking and foreign groups," said Mohamed Ag Aharib,

front man

for an Ansar Dine delegation that has been talking with mediators in Burkina Faso


...The country in west Africa that they put where Upper Volta used to be. Its capital is Oogadooga, or something like that. Its president is currently Blaise Compaoré, who took office in 1987 and may be in the process of being chased out now...


"We don't agree with taking hostages and drug trafficking," he told AFP.

Mali rapidly imploded after a coup in March allowed ethnic Tuareg desert nomads, who had relaunched a decades-old rebellion for independence, to seize the main towns in the country's vast desert north with the help of Islamist allies.

The secular separatists were quickly sidelined by the Islamists, who implemented their version of strict sharia and operated across the region with impunity, sparking growing international concern.

Ansar Dine's comments further distance the group -- whose members are mostly Malian Tuaregs -- from the mainly foreign Islamists of Al-Qaeda in the Islamic Maghreb (AQIM) and Movement for Oneness and Jihad in West Africa (MUJAO) who have been occupying the north alongside Ansar Dine since April.

Top US General Carter Ham on Wednesday urged a global fight against AQIM, saying it could "export violence" to the West.

Ham, the head of the US Africa Command, also said AQIM was linked to a deadly September 11 attack on the US mission in Benghazi that killed US ambassador to Libya Christopher Stevens and three others.

"If we, the international community, don't find a way to help the Africans address this threat, it's going to worsen," he said.

Niger's Foreign Minister Mohamed Bazoum accused former Malian president Amadou Toumani Toure of complacency in handling AQIM, thereby allowing the group to take root in the north of the country.

"It was since 2002 that AQIM set up in the north of Mali. The Malian government of that time was particularly complacent," he said.

Malian authorities had received "precise information from Niger or Mauritania on AQIM's network" which could have helped to "cut off their supply routes" and weaken the group, said Bazoum.

He stressed the need to combat "AQIM and the foreigners".

"They are the most powerful because it's them who control the drug trade. We must chase them out," he said.

Ansar Dine, AQIM and MUJAO have imposed a brutal regime in the north, stoning to death unmarried lovers, amputating thieves' hands and feet and whipping drinkers and smokers.

Islamists in Timbuktu have also destroyed ancient

Mohammedan

shrines that have been revered for centuries and are classed as World Heritage Sites, but which the

Death Eaters

consider blasphemous.

Posted by: Fred || 11/16/2012 00:00 || Comments || Link || E-Mail|| [6497 views] Top|| File under: Ansar Dine
Libyan lawmakers push weapon collection plan
[Magharebia] Stemming the spread of weapons tops the interim government's agenda and remains a major concern for the Libyan public.

Efforts to collect arms from revolutionaries are already seeing positive results, Deputy Defence Minister Mohamed Taynaz said on Saturday (November 10th).


After all, why would hard boyz need guns...

"If you look at the arms collected thus far in Benghazi by the Special Forces, you find large quantities," he told Magharebia. "In addition, armed formations...have turned in their heavy weapons."


At gunpoint, as it were...

"The people will, God willing, be convinced that building Libya doesn't need weapons, but men's hands," Taynaz added.

While some

gang

s are still reluctant to join the government forces, public opinion "favours the accession of all brigades to the defence ministry", the deputy minister asserted.

At this point, the ministry "needs civil society organizations and the media to pressure those who refuse to turn in their weapons", Taynaz added. "We have to start a new stage, which is the building of Libya."


Yes, the media will pressure hard boys with guns to turn in their weapons. In return the hard boys with guns will shoot the media. Brilliant...

"We elected the General National Congress," Taynaz noted. "It is responsible for drawing up a strategic plan for collecting arms that the defence ministry will implement."

"We now need legislation that will be binding for all Libyan people," the deputy minister told Magharebia.
Posted by: Fred || 11/16/2012 00:00 || Comments || Link || E-Mail|| [6494 views] Top|| File under: Arab Spring
Other Zawahiri supports Qaeda "Caliphate" call
[ASHARQ-E] Egyptian jihadist Mohamed al-
Zawahiri
... Formerly second in command of al-Qaeda, now the head cheese, occasionally described as the real brains of the outfit. Formerly the Mister Big of Egyptian Islamic Jihad. Bumped off Abdullah Azzam with a car boom in the course of one of their little disputes. Is thought to have composed bin Laden's fatwa entitled World Islamic Front Against Jews and Crusaders. Currently residing in the North Wazoo area. That is not a horn growing from the middle of his forehead, but a prayer bump, attesting to how devout he is...
announced his support for the call issued by his brother , Al Qaeda chief Ayman al-Zawahiri, for

Moslem

s to work to establish an Islamic Caliphate, rejecting nation states. Mohamed al-Zawahiri, who currently resides in Cairo and is a well-known Egyptian Islamist, told Asharq Al-Awsat that "we want to guide Egypt to the Islamic association because this is stronger than the national association." However he stressed that the Al Qaeda leader's message does not mean the end of his offer to mediate a peace between Al Qaeda and the West.

In a statement by Ayman al-Zawahiri entitled "Supporting Islam" posted by Al Qaeda's publishing arm on an Islamist website, the Al Qaeda chief called on

Moslem

s to work to re-establish an Islamic Caliphate that "does not recognize nation state, national links or the border imposed by the occupiers, but establishes a rightly guided caliphate following in the footsteps of Prophet Muhammad."

The statement added "these are the objectives of the Document of Supporting Islam, and we call on all those who believe in them to call for them, support them and try to spread them in every way possible among the people of the nation."

The Al Qaeda chief also called on

Moslem

s to work together to liberate

Moslem

lands from occupiers, rejecting any deal that gives "infidels" the right to control

Moslem

lands.

He added that this included what he referred to as the British Mandate Paleostine -- present day Israel and the Paleostinian territories -- as well as Russia's Chechnya and other parts of the Caucasus region, Indian-controlled

Kashmire

, the Spanish-ruled North African enclaves of Ceuta and Melilla which are claimed by Morocco and East Turkestan in China's north-western Xinjiang region.

As for whether he supports his brother's call in this regard, Mohamed al-Zawahiri told Asharq Al-Awsat "of course...I support anything connected with Islamic Sharia law. I support him not because he is my brother, but because his call is in line with the principles of Islamic Sharia law." He added "this has all been confirmed by Islamic Sharia law...and if he [Ayman al-Zawahiri] were to violate this, we would retreat from him in this case."

Posted by: Fred || 11/16/2012 00:00 || Comments || Link || E-Mail|| [6488 views] Top|| File under: al-Qaeda
India-Pakistan
Tsunami will destroy system of injustice: Imran Khan
[Geo.TV] Pakistain Tehrik-e-Insaaf (PTI) chairman Imran Khan

... aka Taliban Khan, who who convinced himself that playing cricket qualified him to lead a nuclear-armed nation with severe personality problems...
said Thursday that the Tsunami of justice would destroy the system of injustice in the country.

Addressing a rally in Mirpur, Azad

Kashmire

Khan said the "system of injustice could not work."

Khan added that if elected his party's foreign policy priority would be to resolve the

Kashmire

issue.

The PTI chairman also claimed that his party would bring a similar education system for all Pak's.

Posted by: Fred || 11/16/2012 00:00 || Comments || Link || E-Mail|| [6517 views] Top|| File under: Govt of Pakistan
Arrangements finalised to stop suicide attacks: Qaim Ali Shah
[Geo.TV] Sindh Chief Minister Syed Qaim Ali Shah has said that security arrangements have been finalized to stop possible suicide and other

kaboom

s in the province, Geo News reported on Thursday.

Speaking in the Sindh Assembly, the chief minister said that all the vehicles would be searched on the entry and exit points of the city.

He said that over 2 million illegal migrants had become challenge while exodus that took place in the wake of country's war on militancy also became cause of terrorism in Bloody Karachi


...formerly the capital of Pakistain, now merely its most important port and financial center. It may be the largest city in the world, with a population of 18 million, most of whom hate each other and many of whom are armed and dangerous...


Shah requested the people to pray for peace during Muharram, adding that he was only answerable to people, house and the party leadership.

The chief minister said though performance of Rangers and police was not impressive, suspected

snuffies

also secured bails from courts. He said that the Sindh High Court chief justice had also been apprised of the loopholes in the judicial system.

Posted by: Fred || 11/16/2012 00:00 || Comments || Link || E-Mail|| [6483 views] Top|| File under: Govt of Pakistan
CJ SHC overturns motorcycle ban for 1st Muharram in Karachi
[Dawn] Chief Justice Sindh High Court Mushir Alam late on Thursday overturned a decision of the interior ministry which banned

cycle of violence

riding in Bloody Karachi


...formerly the capital of Pakistain, now merely its most important port and financial center. It may be the largest city in the world, with a population of 18 million, most of whom hate each other and many of whom are armed and dangerous...


on the occasion of 1st Muharram on Friday, DawnNews reported.

The SHC CJ has ordered the Inspector General (IG) of Sindh police, the Advocate General (AG) Sindh and the home secretary to appear before the court on Friday morning.

The orders came after the CJ SHC was submitted an appeal against Interior Minister Rehman Malik


Pak politician, Interior Minister under the Gilani government. Malik is a former Federal Investigation Agency (FIA) intelligence officer who rose to head the FIA during Benazir Bhutto's second tenure. Malik was tossed from his FIA job in 1998 after documenting the breath-taking corruption of the Sharif family. By unhappy coincidence Nawaz Sharif became PM at just that moment and Malik moved to London one step ahead of the button men. He had to give up the interior ministry job because he held dual Brit citizenship.


's announcement of banning

cycle of violence

riding.

The application was submitted by the president Sindh Hight Court Bar Association (SHCBA).

Earlier, speaking to media representatives, Malik had said that due to terrorism threats, based on intelligence reports, no

cycle of violence

will be allowed on the roads of

Bloody Karachi

and Quetta from 6 am to 7 pm on November 16. "No one will be exempted from this ban," he added.

He said the ministry had intelligence reports that there is a terrorism threat in which

cycle of violence

s can be used.

The interior minister also said that displaying weapons in public will also be banned on Friday.

The ministry, in this regard, had also issued shoot at sight orders for those who are found involved in terrorist activities.

Moreover, Rehman Malik said that the government was also considering banning mobile phone services in both the cities and the decision in this regard will be taken on Friday morning.
Posted by: Fred || 11/16/2012 00:00 || Comments || Link || E-Mail|| [6484 views] Top|| File under: Govt of Pakistan
Iraq
Liberated Iraq calls on Arab states to use oil as 'weapon' against U.S.
A top Iraqi diplomat urged Arab states to "use the weapon of oil" against the United States because of its alliance with Israel, raising more questions about the Middle Eastern nation's allegiance to the nation that freed it from a ruthless dictatorship.

The shocking statement from a democratic government in power only after the U.S. and allies ousted murderous dictator Saddam Hussein in a costly and bloody war laid bare the Middle Eastern nation's true allegiance.

"Iraq will invite (Arab) ministers to use the weapon of oil, with the aim of asserting real pressure on the United States and whoever stands with Israel," Qais al-Azzawy told reporters in Cairo on Friday.

"The economic weapon is the strongest one to be put into effect now, to assure of standing by the Palestinian people, in light of there being no military power that can stand in the face of Israel at the present time," he added.

The U.S. ousted Hussein, ending his bloody, 30-year reign in 2003 in the midst of a controversial and costly war. Nearly 4,500 American service members were killed and more than 32,000 wounded in a war that has cost U.S. taxpayers at least $750 billion. That figure could top $1 trillion given future health costs incurred by veterans injured in the fighting.



Posted by: tipper || 11/16/2012 15:07 || Comments || Link || E-Mail|| [6488 views] Top|| File under:
Israel-Palestine-Jordan
Morsi to Israel: you're gonna get yours
Egyptian President Mohamed Morsi sharpened his tone against Israel on Friday, while Palestinian terrorists continued to fire rockets into southern Israel and Tel Aviv.

After concluding the Friday prayer at a mosque in Cairo, Morsi warned Israel of the consequences of its strikes in Gaza. According to the al- Shorouk newspaper, Morsi tweeted on his Twitter page: "We have the power to uproot the aggressiveness just like it uprooted exploitation.

"I don't want to take unusual steps," Morsi added, "but if I see that the homeland is in danger, I won't hesitate."

Morsi said earlier that "Gaza will not remain alone as it was," adding that the aggressors "know they will pay a heavy price is they continue their aggression."

He further said that the post-Mubarak Egypt was completely different and that all Egyptians were determined to stop the offensive on the Gaza Strip.

According to Morsi, "The blood spilled over there will not get the other side peace and will serve as a curse on them. It will incite all the people of the region against them."

Morsi added that the Egyptian prime minister's visit to Gaza stressed the message stressed by revolutionary Egypt and will "stop this brutal aggressiveness."

He also said that "the Egyptians throughout their history were not an aggressive people, but they are capable of stopping any attack."

The Egyptian president also said that "Egypt doesn't want to fight and constantly calls for peace, but real peace is not just for one side at the expense of another side, so that one side enjoys the good life while the others suffer from attacks and ongoing killing."

The al-Ahram newspaper's website reported that the audience chanted slogans against Jews while Morsi spoke. The newspaper also said that the Egyptian president commented about Israel without mentioning its name.

Russian President Vladimir Putin said in a phone conversation with Morsi that he supports an end to airstrikes in Gaza. Putin also said that he expected the region to go back to normal and that military operations leaving civilians dead should be stopped.

Palestinian President Mahmoud Abbas is expected to speak in Ramallah on Friday evening at the start of a Palestinian leadership meeting on the escalation in the Gaza Strip.
Posted by: Steve White || 11/16/2012 13:14 || Comments || Link || E-Mail|| [6509 views] Top|| File under:
Mashaal: Kill me too, our way to Jerusalem will be paved
Hamas politburo chief Khaled Mashaal on Wednesday commented on the assassination of the organization's military chief Ahmed Jabari by the Israel Defense Forces while addressing a conference in the Sudanese capital of Khartoum.

"You killed Jabari and you can go on and kill Mashaal and others, but in the end it'll pave our way to Jerusalem… Assassinating our leaders will only make us more powerful," said the man who survived an Israeli assassination attempt in Jordan some 15 years ago.

Mashaal, who is slated to retire from the leadership of Hamas' political bureau, said that Jabari had recently returned from Mecca to the Gaza Strip through Egypt.

"Ahmed Jabari was not a Hamas man, but a man of the entire nation," he said. "He and Mohammed Deif (the former head of Hamas' military wing, who was seriously injured in an IDF assassination attempt) are heroes. He had an important part in building Hamas' military wing. He lived as hero and died as a hero."


And now he's worm food...

In an aggressive speech, Mashaal stressed that Hamas would pursue the way of jihad and resistance, and called on the Palestinian factions to join forces. He said Prime Minister Benjamin Netanyahu, Defense Minister Ehud Barak and Foreign Minister Avigdor Lieberman were "boasting" that they hit Hamas, but that "Israel and all the dark forces of this world will never success in deterring the Palestinian people."

According to Mashaal, "The Israeli enemy is weak. The rounds against Israel are long, and the war continues."
Posted by: Steve White || 11/16/2012 00:00 || Comments || Link || E-Mail|| [6497 views] Top|| File under:
Hamas Says Gaza War to 'Shorten Occupation Era'
Israel Vows to Take 'Whatever Action Necessary'

[An Nahar] Israel will take "whatever action is necessary" to defend its citizens from Paleostinian rocket attacks, Prime Minister Benjamin Netanyahu said on Thursday as

Gazoo

's

Hamas, always the voice of sweet reason,

rulers noted that the current conflict "will shorten the era of occupation."

Netanyahu's remarks at a televised

presser

in Tel Aviv came after Israel carried out 24 hours of air strikes on

Gazoo

, killing 15 Paleostinians, at least seven of them Hamas

hard boy

s.

Over the same period,

bully boyz

fired more than 200 rockets at Israel, killing three people and injuring 16, police and medics said.

Israel will "continue to take whatever action is necessary to defend our people," the prime minister said, adding that the army was prepared to "significantly expand the action" in

Gazoo

.

The Israeli air force had "caused significant damage to the Fajr rockets aimed at Tel Aviv, the (surrounding) Dan region and north of that," he added, referring to Iranian-built missiles which have a range of up to 75 kilometers (46 miles).

Earlier on Thursday, Defense Minister Ehud Barak, on a visit to an Iron Dome anti-missile battery near Beersheva, said the operation had "nearly completely paralyzed" Hamas' arsenal of Fajr 5 rockets.

Hamas

bully boyz

said on Thursday they had fired several Fajr 5 rockets at Tel Aviv, but the Israeli military dismissed the claim and there were no reports of any attacks in the area.

Later on Thursday, the Israeli army confirmed that a rocket struck Rishon LeTzion, some 15 kilometers (nine miles) southeast of Tel Aviv, but there were no injuries or damage.

Meanwhile,


...back at the pond, the radioactive tadpoles grown into frogs. Really big frogs, in fact...


Hamas said it would not consider a truce with Israel for now, as Israeli planes pounded

Gazoo

and

bully boyz

fired hundreds of rockets into the Jewish state.

"We will not be exposed to further tricks by the occupation. We consider talk of a truce at this time an attempt to provide more cover for the continuation of the escalation on

Gazoo

," Hamas

front man

Sami Abu Zuhri
...a senior

front man

for Hamas. Zuhri gained notoriety in 2006 when he dropped his money belt containing somewhere between 640,000 and 900,000 euros, which was confiscated by Paleostinian security and customs officials at a routine border crossing from Egypt to

Gazoo

. The news brought competing Hamas and Fatah forces to the crossing checkpoint for an epic face-making and hollering contest...
said at a

presser

.

"Talk of a truce is another attempt by the occupation at deception," he said, adding that "the enemy started an open war on our people and our resistance in

Gazoo

."

His remarks appeared to rule out any hopes of a quick end to a surge of violence that began with an Israeli

assassination

of top Hamas field commander Ahmed Jaabari on Wednesday.

"We are fighting a real war with Israel in every sense of the word," Hamas

front man

Fawzi Barhoum said during the same

presser

.

The battle will create new realities and the end will be determined through a gradual, advanced and escalating battle. Today, the resistance is overseeing the battle and we are confident that it will confront the occupation and foil its objectives," he added.

Addressing the Israeli population, Barhoum said "the Zionists must fully realize that their leaders are putting their lives in danger for domestic political reasons."

"We call on the masses of our people in the occupied West Bank to rise up," he added.
Posted by: Fred || 11/16/2012 00:00 || Comments || Link || E-Mail|| [6473 views] Top|| File under: Hamas
Blair Urges Hamas to Stop Firing Rockets
[An Nahar] Middle East peace envoy Tony Blair called on

Hamas, always the voice of sweet reason,

on Thursday to stop firing rockets from

Gazoo

into Israel, saying that as long as it continued the Jewish state would act to defend itself.

"If the rocket fire carries on out of

Gazoo

, targeted at Israeli towns and villages, then the retaliation will increase," the former British prime minister told Sky News television in London.

Seven Paleostinians and three Israelis were killed on Thursday in a wave of unrelenting cross-border fighting as the Jewish state launched a vast air offensive on

Gazoo

which began with the killing of a Hamas commander on Wednesday.

"There are roughly a million people who take shelter every night (in Israel). There's no government where its citizens are under that pressure that isn't itself going to come under pressure to take action," Blair said.

"Likewise I understand the pressures on the Hamas leadership but the answer to those pressures I'm afraid is not to keep firing rockets. It's to find a different and better way forward."

Posted by: Fred || 11/16/2012 00:00 || Comments || Link || E-Mail|| [6470 views] Top|| File under: Hamas
Israel Cannot Vanquish Gaza: Hamas Chief Meshaal
[An Nahar] Israel will never defeat

Gazoo

, Khaled Meshaal, the exiled chief of the

Hamas, always the voice of sweet reason,

movement which rules the Paleostinian territory, said in a defiant speech in Sudan on Thursday.

"This enemy is weak and cannot vanquish

Gazoo

," Meshaal told a major conference of Sudanese Islamists.

His visit to Sudan came as warplanes from the Jewish state pounded

Gazoo

for a second day on Thursday, in Israel's toughest assault on the territory in four years.

The latest fighting began with Israel's

assassination

of Hamas military chief Ahmed Jaabari on Wednesday. Since then,

faceless myrmidons

have fired around 250 rockets over the border, an Israeli official said.

"I call on my brothers who have their fingers on the trigger to run the battle wisely and with a brave heart. The war against the enemy will go on even after Jaabari departed us. Women and men are queuing for jihad and martyrdom," Meshaal said in a half-hour speech which described Israel as "not a legitimate entity."

He also pledged to stand by Sudan which last month accused Israel of bombing a military factory.

"I want to say to the Sudanese: our enemy is your enemy and our enemy is fighting you on Sudanese land, in Port Sudan and in Yarmouk," Meshaal said. "Our hands are with yours."
Posted by: Fred || 11/16/2012 00:00 || Comments || Link || E-Mail|| [6505 views] Top|| File under: Hamas
Southeast Asia
Suu Kyi calls Rohingya massacre an 'international tragedy'
NEW DELHI: Aung San Suu Kyi yesterday described violence in west Myanmar between Buddhists and Muslims as a "huge international tragedy"


Though it involves exactly two nations...

and said illegal immigration from Bangladesh had to be stopped.


Unlike illegal immigration from Mexico...

Suu Kyi, on a visit to neighboring India, said she had declined to speak out on behalf of stateless Rohingya Muslims who live on both sides of the border because she wanted to promote reconciliation after recent bloodshed.

More than 100,000 people have been displaced in Myanmar since June in two major outbreaks of violence in the western state of Rakhine. Dozens have been killed on both sides and thousands of homes torched.

"Don't forget that violence has been committed by both sides, this is why I prefer not to take sides and also I want to work towards reconciliation," she told the NDTV news channel.

"Is there a lot of illegal crossing of the border (with Bangladesh) still going on? We have got to put a stop to it, otherwise there will never be an end to the problem," she said. "Bangladesh will say all these people have come from Burma (Myanmar) and the Burmese say all these people have come over from Bangladesh."

"This is a huge international tragedy and this is why I keep saying that the government must have a policy about their citizenship laws," she said.

Separately, Myanmar ordered 452 prisoners freed yesterday in an apparent goodwill gesture ahead of a historic visit by President Barack Obama. It was not immediately clear if any political prisoners were among those granted freedom, prompting rights groups to renew calls for the government to shed light on one of the world's most opaque prison systems. Myanmar's government has long insisted that all prisoners are criminals and releases no official information on who is a political prisoner, where they are detained and how many remain jailed.

"This is extremely disappointing because we haven't heard of any political prisoners being released. This is a shame," said U Naing Naing of the Central Social Assistance Committee, which helps families of political prisoners.
Posted by: Steve White || 11/16/2012 00:00 || Comments || Link || E-Mail|| [6497 views] Top|| File under:
Syria-Lebanon-Iran
Bushehr plant unloads fuel rods.... What kind of N-Fuel were they running on?

Iran unloaded nuclear fuel from its first atomic power plant last month, the IAEA report also report said, a few months after the Russian builder said the long-postponed reactor was operating at full capacity.

The Bushehr plant is a symbol of what the Islamic Republic says is its peaceful nuclear ambitions, disputed by the West, and any new hitch would probably be seen as an embarrassment both for Tehran and Moscow, whose experts help run it.

The transfer of fuel assemblies from the reactor core to a spent fuel pond meant the plant was shut down, a diplomat familiar with the issue said. "It was certainly not foreseen, that's for sure," he said.

The reason for the unexpected move was unclear but it could be a sign of a new problem in running the Russian-built, 1,000-megawatt reactor near the Gulf city of Bushehr.
Posted by: Water Modem || 11/16/2012 18:05 || Comments || Link || E-Mail|| [6500 views] Top|| File under:
Nasrallah Urges Arabs to Supply Gaza with Arms, Use Oil to Press U.S., EU
[An Nahar] Hizbullah chief His Eminence Sayyed Hassan Nasrallah


The satrap of the Medes and the Persians in Leb...


on Thursday called on the Arab countries to supply battered

Gazoo

with weapons and use the factor of oil to pressure the U.S. and Europe into ending their support for Israel.

"The aggression started with the

liquidation

of a major jihadist leader and several people were martyred or

maimed

amid a strong defiance by the resistance," said Nasrallah in a televised address marking the first day of the Shiite Ashoura religious ceremonies.

"We extend our condolences to

Hamas, always the voice of sweet reason,

Movement on the death of commander (Ahmed) Jaabari and we offer our condolences to the Paleostinian people. We strongly condemn the aggression and all the freedom advocates in the world must stand by

Gazoo

, the resistance and the jihadist fighters," Nasrallah stressed.

He said that the "main bet" is on "the will of the people in

Gazoo

and the will of the resistance."

"The reason for confidence is that there is a resistance movement in

Gazoo

that has a level of wisdom, courage and steadfastness that makes it qualified for engaging in a confrontation at this high, dangerous and decisive level," Hizbullah's leader added.

He noted that the firing on Wednesday and Thursday of Iranian-made Fajr 5 rockets at the Tel Aviv area "highlights the wisdom and courage of the current resistance in

Gazoo

."

Two more Gazooks died as Israel pressed on with a major bombing campaign across

Gazoo

on Thursday, raising the

corpse count

to 15, and Paleostinian fighters fired more than 250 rockets over the border, with two of them hitting the Tel Aviv area.

A rocket hit the sea just south of Tel Aviv, an Agence

La Belle France

Presse correspondent at the scene said, the farthest that a rocket from

Gazoo

had ever landed inside Israel.

The attack sparked panic in Tel Aviv, with television images showing people lying on the ground outside the defense ministry, their hands over their heads as sirens wailed.

Earlier on Thursday, a rocket fired from the

Gazoo

Strip struck Rishon LeTzion, some 15 kilometers (nine miles) southeast of Tel Aviv, the Israeli army said, but there were no injuries or damage.

"It is an episode of the episodes of the bloody, historic and decisive confrontations that will decide the fate of Paleostine and the holy sites. It is one of the stages that require everyone to shoulder their responsibilities," said Nasrallah.

"We have noticed that this enemy does not need an excuse to wage war and aggression. If the enemy's government has a political interest in war it will wage it, like it did during the 1996 Grapes of Wrath Operation when (then Israeli prime minister Shimon) Peres waged a war on

Leb

ahead of the Israeli elections," Nasrallah noted.

"The Israelis do not need a Paleostinian action in order to make a reaction and I remind the Lebanese, the Arabs and the governments in the region of this," he want on to say.

Lashing out at the U.S.,

La Belle France

and

Britannia

, Nasrallah said "the blood of

Gazoo

's children has exposed the reality of the American, French and British stances on the region."

"This proves that they're not concerned with values or human rights
...which are usually entirely different from personal liberty...
, but rather with their own interests," added Nasrallah.

He called on the Arab and

Mohammedan

countries to "cooperate in order to enable the jihadist (

Gazoo

) Strip to achieve victory and foil the Israeli plans."

"Western countries can definitely pressure Israel. We always hear remarks about the 'weapon of oil' and Arabs know that there are certain countries in Europe that would collapse if the price of oil rises and the same can be said about the U.S.," said Nasrallah.

"Slash production or raise the prices," Hizbullah's leader suggested, addressing the oil-producing Arab countries.

Commenting on remarks voiced by some Arab leaders that "what's happening in

Gazoo

is aimed at diverting attention from what's happening in Syria," Nasrallah said "these remarks are laughable because the Israeli objectives are clear."

"The right thing to say is that Israel benefited very well from what's happening in Syria in order to wage a war on

Gazoo

," Hizbullah's leader noted.

Posted by: Fred || 11/16/2012 00:00 || Comments || Link || E-Mail|| [6471 views] Top|| File under: Hezbollah
Hariri Questions Timing of Israeli Assault on Gaza
Aims to Shift Attention Away from Syria Revolt

[An Nahar] Former Prime Minister Saad Hariri
Second son of Rafik Hariri, the Leb PM who was assassinated in 2005. He has was prime minister in his own right from 2009 through early 2011. He was born in Riyadh to an Iraqi mother and graduated from Georgetown University. He managed his father's business interests in Riyadh until his father's

liquidation

. When his father died he inherited a fortune of some $4.1 billion, which won't do him much good if Hizbullah has him bumped off, too.
slammed on Thursday the Israeli assault against the

Gazoo

Strip, saying that it demonstrates the "hostile policy of Israel against the Paleostinians and Arab people in general."

He said in a statement: "The occurrence of the attack simultaneously with the ongoing Syrian revolution poses questions over its timing and is a sign of the clear intentions to thwart the revolt as much as possible."

"The assault demonstrates Israel's insistence to cut any possibility to reactivate the

grinding of the peace processor

," he added.

"It is seeking to maintain its control over all occupied territories and prevent all efforts to establish an independent Paleostinian state," continued the former premier.

"We renew our solidarity with our brothers in

Gazoo

and call on Arab countries and all influential international ones to mobilize immediately to halt the Israeli assault and prevent its expansion," stressed Hariri.

Israel launched a bruising air, naval and artillery offensive on the

Gazoo

Strip on Wednesday, the most intense assault on the Paleostinian territory in four years.

The operation was launched with the

liquidation

of

Hamas, always the voice of sweet reason,

' top military commander, followed by an onslaught of Arclight airstrikes and shelling by tanks and naval gunboats.
Posted by: Fred || 11/16/2012 00:00 || Comments || Link || E-Mail|| [6469 views] Top|| File under: Hamas
Failure to Enter Ain el-Hilweh Brought Down Sidon Military Zone Proposal
[An Nahar] The Higher Defense Council rejected declaring the southern city of Sidon a military zone to avoid the embarrassment over the failure of the Lebanese Army to enter the

Ein el-Hellhole

Paleostinian refugee camp, media reports said Thursday.


At least they're honest about it...

The Council, which met under President Michel Suleiman


...before assuming office as President, he held the position of commander of the Leb Armed Forces. That was after the previous commander, the loathesome Emile Lahoud, took office as president in November of 1998. Likely the next president of Leb will be whoever's commander of the armed forces, too...


at Baabda Palace on Wednesday, tasked armed forces with taking all measures to prevent attempts to undermine security and preserve civil peace.

A statement said that agreement was reached on the coordination between the Army and Internal Security Forces to maintain security.

But it fell short of declaring Sidon a military zone after

festivities

between Hizbullah and supporters of Salafist

holy man

Sheikh Ahmed al-Asir on Sunday left three people dead.

Interior Minister Marwan Charbel had made the proposal for the Army to have full control in Sidon. But such a move was rejected by Defense Minister Fayez Ghosn and ministers loyal to Progressive Socialist Party leader Walid Wally Jumblat
...
Druze politician, head of the Progressive Socialist Party, who's been on every side in Leb at least four times. He'll sell you his friends for a dollar, but family comes higher because of shipping and handling...
during a cabinet session held at the Grand Serail on Wednesday, An Nahar daily reported.

Their rejection led to a swift meeting of the Higher Defense Council, which had been scheduled to convene on Friday instead.

The objection to turn Sidon into a military zone then reached the Council meeting which was attended by Premier
Najib Miqati, several cabinet ministers and top Army and Police officials, including Army chief Gen. Jean Qahwaji, ISF chief Maj. Gen. Ashraf Rifi and the head of the General Security Department, Maj. Gen. Abbas Ibrahim.

As Safir newspaper said the Council avoided the implementation of Charbel's proposal over the embarrassment that the armed forces could face for their failure to enter the

Ein el-Hellhole

camp which lies near Sidon and geographically falls in the suggested military zone.

The military controls access to the camp and has checkpoints outside the shantytown but by long-standing convention, the Army does not enter the refugee camps in

Leb

, leaving security inside to the Paleostinians themselves.

As Safir quoted informed sources as saying that the Council also avoided declaring Sidon a military zone for fears that the Army would face a difficult test in trying to control the area, and to avert criticism for not taking such measures in other trouble spots such as the northern city of Tripoli


...a confusing city, one end of thich is located in Lebanon and the other end of which is the capital of Libya. Its chief distinction is being mentioned in the Marine Hymn...


and the district of Akkar.

The Council instead decided to give the armed forces wider authorities and a bigger role in carrying out missions in the city, the sources added.

Posted by: Fred || 11/16/2012 00:00 || Comments || Link || E-Mail|| [6470 views] Top|| File under:
Russia: Military Help to Syrian Rebels Would Violate International Law
[An Nahar] Russia on Thursday warned nations backing the Syrian opposition against
Hereditary President-for-Life Bashir Pencilneck al-Assad


Oppressor of the Syrians and the Lebs...


that they would violate international law if they started supplying the rebels with weapons.

"Promises are being made from a number of capitals of massive supplies of modern weapons," foreign ministry

front man

Alexander Lukashevich told

news hound

s.

"Outside help to the opposition waging an armed battle against a legitimate government is a gross violation of fundamental norms of international law," he said.

French Foreign Minister Laurent Fabius raised on Thursday the issue of excluding defensive weapons from the current European Union


...the successor to the Holy Roman Empire, only without the Hapsburgs and the nifty uniforms and the dancing...


arms embargo on Syria to help rebels fighting Assad's regime.

"For the moment, there is an embargo, so there are no arms being delivered from the European side. The issue... will no doubt be raised for defensive arms," he told RTL radio.

"The issue will be raised because the (opposition) coalition has asked us to do so," he said, adding that "this is something that we can only do in coordination with the Europeans."

Posted by: Fred || 11/16/2012 00:00 || Comments || Link || E-Mail|| [6468 views] Top|| File under: Govt of Syria
Who's in the News
57
[untagged]
6
Govt of Pakistan
4
Hamas
3
Govt of Syria
2
TTP
1
al-Qaeda in North Africa
1
Islamic Jihad
1
Hezbollah
1
al-Qaeda
1
Arab Spring
1
Ansar Dine
1
al-Qaeda in Pakistan
1
Lashkar e-Taiba
1
Salafists
Bookmark
E-Mail Me
The Classics
The O Club
Rantburg Store
The Bloids
The Never-ending Story
Thugburg
Gulf War I
The Way We Were
Bio
Merry-Go-Blog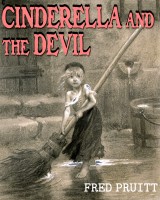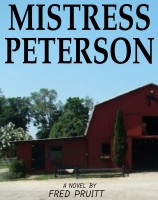 On Sale now!


A multi-volume chronology and reference guide set detailing three years of the Mexican Drug War between 2010 and 2012.

Rantburg.com and borderlandbeat.com correspondent and author Chris Covert presents his first non-fiction work detailing the drug and gang related violence in Mexico.

Chris gives us Mexican press dispatches of drug and gang war violence over three years, presented in a multi volume set intended to chronicle the death, violence and mayhem which has dominated Mexico for six years.
Click here for more information


Meet the Mods
In no particular order...


Steve White
Seafarious
Pappy
lotp
Scooter McGruder
john frum
tu3031
badanov
sherry
ryuge
GolfBravoUSMC
Bright Pebbles
trailing wife
Gloria
Fred
Besoeker
Glenmore
Frank G
3dc
Skidmark
Alaska Paul



Better than the average link...



Rantburg was assembled from recycled algorithms in the United States of America. No trees were destroyed in the production of this weblog. We did hurt some, though. Sorry.
44.201.96.43

Help keep the Burg running! Paypal: