Africa North
US warns of terror threat to missionaries in Egypt
[Daily Nation (Kenya)] The United States warned on Saturday that US women Christian missionaries in mainly

Moslem

Egypt face threats of terror attacks and urged vigilance.

"The embassy has credible information suggesting terrorist interest in targeting US female missionaries in Egypt," the American mission in Cairo said in a statement on its website.

"Accordingly, US citizens should exercise vigilance, taking necessary precautions to maintain their personal security," it said, calling on Americans to ensure they can be contacted by diplomatic missions in case of emergency.

On Friday, a Republican congresswoman froze a request by the US administration for $450 million in cash for the Egyptian government, saying it needed new scrutiny amid rocky US ties with Cairo.

Earlier this month, US President Barack Obama
This is a teachable moment...
said Egypt was neither a friend nor a foe in the wake of last year's uprising that toppled president Hosni Mubarak


...The former President-for-Life of Egypt, dumped by popular demand in early 2011...


and brought Islamists to power.

Obama's comments came after a mob raided the US embassy in Cairo in protest at a film mocking Islam made in the United States that sparked deadly unrest across the

Moslem

world.

Posted by: Fred || 09/30/2012 00:00 || Comments || Link || E-Mail|| [10794 views] Top|| File under: Arab Spring
Arabia
Yemen Demands Recovery of Funds Looted by Former Regime
[Yemen Post]
Tens of thousands of Yemeni people rallied on Friday to demand the recovery of funds which were stolen by the former regime.

The rallies in key cities including the capital Sanaa urged the new president and government to form a special panel to recover the public funds squandered by the ex-leader President-for-Life Ali Abdullah Saleh


... Saleh initially took power as a strongman of North Yemen in 1977, when disco was in flower, but he didn't invite Donna Summer to the inauguration and Blondie couldn't make it...


and his aides over the past 33 years.

In Sanaa, the preacher in Street 60th called on foreign countries, especially the ten countries sponsoring the power-transfer deal, to help Yemen get back billions of US dollars and invest that abroad in the best interest of the Yemeni people.

The GCC countries brokered the transition deal, that was backed by the West, after the mass protests against the former regime in 2011. Under the deal, the former president, Saleh, and his aides were granted immunity from prosecution in return for relinquishing power.

Last week, activists and lawyers formed Yemen's national body to recover the public funds, which were looted by the former regime.

Some of the founders said the former regime had stolen about $70 billion during more than 33 years and that the immunity granted to Saleh and former officials under the deal did not extend to looting the public funds or financial corruption.

The immunity was only given for political and criminal purposes, while stealing the public funds remains a civil issue that the immunity has nothing to do with, they said, pointing out some world agencies and countries have already voiced their readiness to support the body on its mission.

Posted by: Fred || 09/30/2012 00:00 || Comments || Link || E-Mail|| [10793 views] Top|| File under: Arab Spring
Analysts: Al-Qaeda will not accept dialogue
[Yemen Post]
Yemeni analysts have ruled out that al-Qaeda will accept dialogue after President Abdurabu Mansour Hadi


...the second and possibly the last president of Yemen, successor to former President-for-Life Ali Abdullah Saleh...


called it to give up weapons and engage in dialogue.

A Yemeni analyst, Abdul-Ghani al-Eryani, said that al-Qaeda would only accept Hadi's offer if it received killing attacks.

On the 50th anniversary of Yemen's revolution, Hadi said al-Qaeda must renounce violence and protection of armed elements coming from outside Yemen.

In a speech delivered before the UN General Assembly, Hadi called the international community to asset Yemen to enable it fight al-Qaeda.

Hadi said that he sometimes pressured to engage in dialogue with al-Qaeda.

After the Yemeni government announced its victory in early June, the al-Qaeda carried out a

suicide kaboom

across various governorates and killed the commander of Yemen's southern military region, Salem Qatan.

Al-Qaeda carried out a series of

liquidation

s against high-ranking officials including security and military commanders in the few past months.

Al-Qaeda

grabbed credit

for deadly attacks in Sana'a and other cities that targeted military and security chiefs, personnel, cadets and offices.

However,


the difference between stupidity and genius is that genius has its limits...


the most deadliest incident was carried out against a military parade rehearsal that killed about 100 soldiers in May.

Early of August, al-Qaeda killed at least 45 people and wounding dozens more in the deadliest attack since the army declared victory over

cut-throats

in June.

Yemen's security authorities say they foiled many plans of Al-Qaeda to carry out terrorist attacks in the capital Sana'a, affirming that seized 40 belts packed with explosives.

Posted by: Fred || 09/30/2012 00:00 || Comments || Link || E-Mail|| [10796 views] Top|| File under: al-Qaeda in Arabia
YSP calls for arresting southern tribal leader
[Yemen Post]
The General Secretariat of the Yemeni Socialist Party has accused Tariq Al-Fadhali of plotting to kill its leaders and cadres, affirming that it notified Yemen's Attorney General about comments of Tareq Al-Fadhali in which he incited against the YSP.

Sources of the YSP said that al-Fadhali, who is a southern tribal leader and a son of a former Sultan of Abyan
...a governorate of Yemen. The region was a base to the Aden-Abyan Islamic Army terrorist group until it dropped the name and joined al-Qaeda. Its capital is Zinjibar. In March 2011, al-Qaeda in the Arabian Peninsula declared the governate an Islamic Emirate after seizing control of the region. The New York Times fastidiously reported that those in control, while Islamic hard boyz, are not in fact al-Qaeda, but something else that looks, tastes, smells, and acts the same. Yemeni government forces launched an effort to re-establish control of the region when President-for-Life Saleh was tossed and the carnage continues...
, described the party as a cancer that must be eradicated.

The YSP, which was the ruling party in South Yemen before unification in 1990, dubbed al-Fadhali, one of fighters the Soviet Union in Afghanistan, as al-Qaeda terrorist, asking the authorities to swiftly arrest and prosecute him.

The YSP's General Secretariat considered his comments as a crime, calling all local and international organizations to move to foil al-Fadhali's threats.

In the early 1990s, as the Soviet Union broke apart, North and South Yemen unified, Al-Fadhli returned home to begin the long process of recovering his family's ancestral land holdings in Abyan Province.

Media sources say that over 150 of YSP were killed during the crisis between the General People Congress led by the former president President-for-Life Ali Abdullah Saleh


... Saleh initially took power as a strongman of North Yemen in 1977, when disco was in flower, but he didn't invite Donna Summer to the inauguration and Blondie couldn't make it...


and YSP.

YSP accused GPC of supporting jihadists coming back from Afghanistan of killing its leaders.

Yemen witnesses a state of loose security as a number of military and security commanders were killed. A number of Yemeni political including the secretary general of the YSP and government ministers were subjected to

liquidation

attempts.

Posted by: Fred || 09/30/2012 00:00 || Comments || Link || E-Mail|| [10794 views] Top|| File under: al-Qaeda in Arabia
Dialogue Committee to Table Status of Armed Groups in Yemen
[Yemen Post] Yemen's technical committee on preparation for a comprehensive national dialogue conference has decided to put the issue of the armed forces on its agenda, independent media reported on Saturday.

All armed forces, which have weapons and act beyond the constitution and law, will be one of the key topics to be discussed by the committee in the next meetings, the publications reported.

Experts argue Yemen has the two most dangerous

gang

s in the region: Al-Qaeda in the Arabian Peninsula, AQAP, and the Shiite Houthi
...a Zaidi Shia insurgent group operating in Yemen. They have also been referred to as the Believing Youth. Hussein Badreddin al-Houthi is said to be the spiritual leader of the group and most of the military leaders are his relatives. The Yemeni government has accused the Houthis of having ties to the Iranian government, which wouldn't suprise most of us. The group has managed to gain control over all of Saada Governorate and parts of Amran, Al Jawf and Hajjah Governorates. Its slogan is "God is Great,

Death to America™

", Death to Israel, a curse on the Jews" ...
Group.

AQAP has stepped up its

suicide kaboom

in some parts of the country after the army drove its

cut-throats

out of their strongholds in Abyan
...a governorate of Yemen. The region was a base to the Aden-Abyan Islamic Army terrorist group until it dropped the name and joined al-Qaeda. Its capital is Zinjibar. In March 2011, al-Qaeda in the Arabian Peninsula declared the governate an Islamic Emirate after seizing control of the region. The New York Times fastidiously reported that those in control, while Islamic hard boyz, are not in fact al-Qaeda, but something else that looks, tastes, smells, and acts the same. Yemeni government forces launched an effort to re-establish control of the region when President-for-Life Saleh was tossed and the carnage continues...
and Shabwa earlier this year. And the Houthi Group, which fought the Yemeni army six times under the former regime, has been in sporadic

festivities

with tribes in the far north since the very early of this year.

The two groups remain among factors affecting the democratic transition under the power-transfer deal which was brokered by the GCC countries and backed by the West after the 2011 turmoil.

Meanwhile,


...back at the desert island, Bert was realizing to his horror that he'd had only one bottle for one message, and he'd forgotten to include a return address...


the committee, which has been controversial since it was formed in mid-July by President Abdrabu Mansour Hadi, held its meeting amid continuous absence of some members.

Some of the members continued to be absent in protest against reshaping the committee by Hadi who replaced some members in what appeared to be a response to criticism that some factions did not have suitable or equal representation in the committee.

Others are protesting some topics, which were added to the committee's agenda, saying the new topics should not be addressed in such an event, the dialogue conference, which should focus on the most important issues.

The comprehensive dialogue conference will take place in early November and the political forces, the public and other countries, especially the ten sponsoring the power-transfer deal, pine hope on it to lift Yemen out of the current situation.

Posted by: Fred || 09/30/2012 00:00 || Comments || Link || E-Mail|| [10793 views] Top|| File under: al-Qaeda in Arabia
Caucasus/Russia/Central Asia
Azerbaijan eyes aiding Israel against Iran
BAKU (

Rooters

) -- Israel's "go-it-alone" option to attack Iran's nuclear sites has set the Middle East on edge and unsettled its main ally at the height of a US presidential election campaign.

Prime Minister Benjamin Netanyahu exudes impatience, saying Tehran is barely a year from a "red line" for atomic capacity. Many fellow Israelis, however, fear a unilateral strike, lacking US forces, would fail against such a large and distant enemy.

But what if, even without Washington, Israel were not alone?

Azerbaijan, the oil-rich ex-Soviet republic on Iran's far northern border, has, say local sources with knowledge of its military policy, explored with Israel how Azeri air bases and spy drones might help Israeli jets pull off a long-range attack.

That is a far cry from the massive firepower and diplomatic cover that Netanyahu wants from Washington. But, by addressing key weaknesses in any Israeli war plan -- notably on refueling, reconnaissance and rescuing crews -- such an alliance might tilt Israeli thinking on the feasibility of acting without US help.

It could also have violent side-effects more widely and many doubt Azeri President Ilham Aliyev would risk harming the energy industry on which his wealth depends, or provoking Islamists who dream of toppling his dynasty, in pursuit of favor from Israel.

Yet despite official denials by Azerbaijan and Israel, two Azeri former military officers with links to serving personnel and two Russian intelligence sources all told

Rooters

that Azerbaijan and Israel have been looking at how Azeri bases and intelligence could serve in a possible strike on Iran.

"Where planes would fly from --- from here, from there, to where? - that's what's being planned now," a security consultant with contacts at Azeri defence headquarters in Baku said. "The Israelis ... would like to gain access to bases in Azerbaijan."

That Aliyev, an autocratic ally of Western governments and oil firms, has become a rare

Mohammedan

friend of Israel -- and an object of scorn in Tehran -- is no secret; a $1.6-billion arms deal involving dozens of Israeli drones, and Israel's thirst for Azerbaijan's Caspian Sea crude, are well documented.

Israel's foreign minister visited Baku in April this year.

But a leaked US diplomatic cable from 2009 quoted Aliyev, who succeeded his father in 2003, describing relations with Israel as "like an iceberg, nine tenths ... below the surface".

That he would risk the wrath of his powerful neighbor by helping wage war on Iran is, however, something his aides flatly deny; wider consequences would also be hard to calculate from military action in a region where Azerbaijan's "frozen" conflict with Armenia is just one of many elements of volatility and where major powers from Turkey, Iran and Russia to the United States, western Europe and even China all jockey for influence.

Nonetheless, Rasim Musabayov, an independent Azeri

politician

and a member of parliament's foreign affairs committee, said that, while he had no definitive information, he understood that Azerbaijan would probably feature in any Israeli plans against Iran, at least as a contingency for refueling its attack force:

"Israel has a problem in that if it is going to bomb Iran, its nuclear sites, it lacks refueling," Musabayov told

Rooters

.

"I think their plan includes some use of Azerbaijan access.

"We have (bases) fully equipped with modern navigation, anti-aircraft defenses and personnel trained by Americans and if necessary they can be used without any preparations," he added.

US concerns

The administration of US President Barack Obama
My friends, we live in the greatest nation in the history of the world. I hope you'll join with me as we try to change it...
has made clear it does not welcome Israel's occasional talk of war and that it prefers diplomacy and economic sanctions to deflect an Iranian nuclear program that Tehran denies has military uses.

Having also invested in Azerbaijan's defenses and facilities used by US forces in transit to Afghanistan, Washington also seems unlikely to cheer Aliyev joining any action against Iran.

The Azeri president's team insist that that will not happen.

"No third country can use Azerbaijan to perpetrate an attack on Iran. All this talk is just speculation," said Reshad Karimov from Aliyev's staff. He was echoing similar denials issued in Baku and from Israel when the journal Foreign Policy quoted US officials in March voicing alarm that Azeri-Israeli action could thwart US diplomacy toward Iran and across the Caucasus.

Israeli officials dismiss talk of Azeri collaboration in any attack on Iran but decline public comment on specific details.

Even speaking privately, few Israeli officials will discuss the issue. Those who do are skeptical, saying overt use of Azeri bases by Israel would provoke too many hostile reactions. One political source did, however, say flying unmarked tanker aircraft out of Azerbaijan to extend the range and payloads of an Israeli bombing force might play a part in Israeli planning.

Though denying direct knowledge of current military thinking on Iran, the Israeli said one possibility might be "landing a refueling plane there, made to look like a civilian airliner, so it could later take off to rendezvous mid-air with IAF jets".

A thousand miles separates Tehran and Tel Aviv, putting much of Iran beyond the normal ranges of Israel's US-made F-16 bombers and their F-15 escorts. So refueling could be critical.

Intelligence cooperation

There is far from unanimity among Israeli leaders about the likelihood of any strike on Iran's nuclear plants, whether in a wider, US-led operation or not. Netanyahu's "red line" speech to the United Nations


...When talk is your weapon it's hard to make yourself heard over the artillery...


last week was seen by many in Israel as making any strike on Iran unlikely -- for at least a few months.

Many, however, also assume Israel has long spied on and even sabotaged what the Western powers say are plans for atomic weapons which Israel says would threaten its very existence.

A second Israeli political source called the idea of Azerbaijan being either launch pad or landing ground for Israeli aircraft "ludicrous" -- but agreed with the first source that it was fair to assume joint Israeli-Azeri intelligence operations.

The Azeri sources said such cooperation was established.

As part of last year's arms deal, Azerbaijan is building up to 60 Israeli-designed drones, giving it reconnaissance means far greater than many analysts believe would be needed just to guard oil installations or even to mount any operations against the breakaway, ethnic Armenian enclave of Nagorno-Karabakh.

"With these drones, (Israel) can indirectly watch what's happening in Iran, while we protect our borders,"

politician

Musabayov said -- a view shared by Azeri former military sources.

Less reserved than Israeli officials, the sources in Azerbaijan and in Russian intelligence, which keeps a close eye on its former Soviet backyard, said Baku could offer Israel much more, however -- though none believed any deal was yet settled.

The country, home to nine million people whose language is close to Turkish and who mostly share the Shiite

Mohammedan

faith of Iran, has four ex-Soviet air bases that could be suitable for Israeli jets, the Azeri sources said. They named central Kyurdamir, Gyanja in the west and Nasosny and Gala in the east.

The Pentagon says it helped upgrade Nasosny airfield for NATO


...the North Atlantic Treaty Organization. Originally it was a mutual defense pact directed against an expansionist Soviet Union. In later years it evolved into a mechanism for picking the American pocket while criticizing the cut of the American pants...


use. It also uses Azeri commercial facilities in transit to Afghanistan. But US military aid to Azerbaijan is limited by Washington's role as a mediator in its dispute with Armenia.

One of the sources with links to the Azeri military said: "There is not a single official base of the United States and even less so of Israel on the territory of Azerbaijan. But that is 'officially'. Unofficially they exist, and they may be used."

The source said Iran had been a main topic of talks in April with Israel's Soviet-born foreign minister, Avigdor Lieberman.

Reconnaissance, rescue

Azeri tarmac, a shorter flight from key sites in northern Iran including the Fordow underground uranium enrichment plant and missile batteries at Tabriz, might feature in Israeli war planning in less direct ways, the former Azeri officers said.

With Israel wary of its vulnerability to pressure over air crew taken prisoner, plans for extracting downed pilots may be a key feature of any attack plan. Search and rescue helicopters might operate from Azerbaijan, the sources said -- or planes that were hit or low on fuel could land at Azeri bases in extremis.

Such engagement carries risks for Azerbaijan and its oil platforms and pipelines operated with international companies.

Defending against Iran is part of public debate in Baku. The United States has provided Azerbaijan with three Coast Guard cutters and has funded seven coastal radar sites as well as giving Baku other help in protecting its oil installations.

Relations have long been strained between the former Soviet state and Iran, which is home to twice as many ethnic Azeris as Azerbaijan itself. Tehran beams an Azeri-language television channel over the border which portrays Aliyev as a puppet of Israel and the West, as well as highlighting corruption in Baku.

Azerbaijan sees Iranian hands behind its Islamist opposition and both countries have placed in durance vile
Book 'im, Mahmoud!
alleged spies and agitators.

Faced with an uneven balance of force, Aliyev's government makes no bones about Israel being an ally. As one presidential aide, speaking on condition of anonymity
... for fear of being murdered...
, explained: "We live in a dangerous neighborhood; that is what is the most powerful driving force for our relationship with Israel."

However,


facts are stubborn; statistics are more pliable...


Israel's confrontation with Iran may turn out, the arms build-up in Azerbaijan, including recent Israeli upgrades for its Soviet T-72 tanks, may have consequences for the wider region and for the stand-off with Armenia -- consequences that would trouble all the powers with stakes in the Caspian region.

"We keep buying arms. On the one hand, it's a good strategy to frighten Armenia," one of the former Azeri officers said of the shaky, 18-year-old ceasefire over Nagorno-Karabakh. "But you don't collect weapons to hang on the wall and gather dust.

"One day, all these could be used."

Posted by: Glinesh Craling7938 || 09/30/2012 11:52 || Comments || Link || E-Mail|| [10794 views] Top|| File under:
Kyrgyzstan, Chechnya ban anti-Muslim films
Kyrgyzstan and Chechnya have banned films that portray Muslims and Islam negatively.

On Friday, a court in Kyrgyzstan banned a film about gay Muslims that details gay rights in the Islamic world. The film had been submitted to the One World International Documentary Film Festival under way in the Kyrgyzstan's capital, Bishkek.

The Kyrgyz State Committee for National Security said the movie "presents Islam in bad form using people who have nothing to do with religion in general as examples."

A Bishkek court last week ruled "Innocence of Muslims" to be extremist and banned its screening. A Chechen court banned the same film Thursday, ruling it to be extremist and capable of inflaming ethnic hatred. Murat Tagiyev, minister of national policy, press and information, said the film could cause "destabilization" of the region.

The North Caucasus and Ukraine both reported protests against the film Thursday. Access to YouTube was limited on Thursday.
Posted by: ryuge || 09/30/2012 00:00 || Comments || Link || E-Mail|| [10793 views] Top|| File under:
Home Front: WoT
Bilour offers bounty for future blasphemers too
[Dawn] After offering a bounty of $100,000 for the killing of the US maker of an anti-Islam film, Railways Minister Ghulam Ahmad Bilour on Friday announced to put a bounty on the heads of the future blasphemers, too.

Addressing a public meeting here at the historical Mahabat Khan Mosque after Friday prayers, he said he stood by his words on bounty offer.

"I don't care for ban on my entry to any country, including UK, over the bounty offer," he said.

The minister said he didn't want to take up confrontation with any religion or country but wanted to make it quite clear that if the US and UK made laws against blasphemy, it would save the world from terrorism.

He said neither the prime minister had sought his resignation as a minister nor had his party (Awami National Party) issued him any show cause notice over the bounty offer.

Mr Bilour said removal of his name by Pakistain Tehrik-e-Taliban from its hit-list was not a big news for him as he knew one's life and death was controlled by Almighty Allah.

"Neither the Taliban can kill me nor can they save me from being killed," he said.

The minister said love for Prophet Mohammad (PTUI!) was very great thing and as a small political worker, he considered the bounty offer an honour for himself. He said the US had not right to complain against him if it didn't take action against the blasphemer.

Mr Bilour visited the mosque at the invitation of the mosque's administration.

On arrival, he was given a warm welcome as people showered rose petals on him shouting slogans in his favour.On the occasion, Aalmi Khatm-e-Naboowat Movement announced to honour Mr Bilour over the bounty offer and said a medal would given to him in the imminent 'Hurmat-e-Rasool Conference'.
Posted by: Fred || 09/30/2012 00:00 || Comments || Link || E-Mail|| [10794 views] Top|| File under: Govt of Pakistan
India-Pakistan
Minister sees foreign hand in church attack
[Dawn] National harmony minister
National harmony minister? In Pakistain?


Well, sure. They have a secretary of the treasury, too, a post based on something equally imaginary.

Akram Masih Gill on Friday condemned the Sept 21 mob attack on Sarhadi Lutheran Church and adjoining buildings as a conspiracy against the country and said involvement of a foreign hand couldn't be ruled out in the terrorist activity.

Talking to

news hound

s at Mardan Circuit House after visiting the church, the minister, the minister said attackers used chemicals to burn down Mardan church as happened in Gojra and Sangla Hill, where mobs torched churches.

"No

Mohammedan

could be involved in the attack. We've tossed in the clink
Don't shoot, coppers! I'm comin' out!
six suspects and are likely to reach its

criminal mastermind

soon," he said.

He said personnel of law-enforcement agencies had been working in light of the videos and pictures of the mob attack.

Mr Gill said the government would conduct a judicial inquiry into the church attack if a need arose and would bear expenses of the destroyed structures' reconstruction and renovation.

He said he visited the church on the prime minister's orders.


Otherwise he'da stayed home...
Posted by: Fred || 09/30/2012 00:00 || Comments || Link || E-Mail|| [10793 views] Top|| File under: Govt of Pakistan
KP governor says: PTI's Waziristan march fraught with danger
[Dawn] Khyber-Pakhtunkhwa


... formerly NWFP, still Terrorism Central...


Governor Masood Kausar has said that the government has legitimate concerns about security of the planned march of Pakistain Tehrik-e-Insaaf (PTI) to South
Wazoo Agency.


Is it the marchers or the marchees who are more likely to end up like the members of the Children's Crusade?

He was speaking at the closing ceremony of second Fata Girls Sports Gala held here at Governor's House on Friday.

He said that the government was taking cautious steps to create a political culture in tribal areas by announcing local government system and extending Political Parties Act to Federally Administered Tribal Areas (Fata). He said that it was duty of the state to protect lives of the people and establish peace in the tribal areas.

The governor said that he had got feedback from the agencies concerned that the proposed march of PTI could create disturbance in the tribal area. There are security risks and alarm bells have been rung, Mr Kausar warned.

He said that peace in Fata had been established through great efforts and sacrifices by tribal people and security forces. He said that though the government believed in political and democratic governance, it had reservations about this planned march, which could create disturbance in the tribal region.

The governor announced that the doors of Governor's House would remain open to public not only to share their problems, but also to hold such functions to encourage healthy activities among people of Fata and various parts of Khyber-Pakhtunkhwa. He also enumerated the development projects the government had initiated in Fata.

Girl students from government schools and colleges of Mohmand and Khyber agencies and Frontier Regions of Kohat and Beautiful Downtown Peshawar


...capital of Khyber Pakhtunkhwa (formerly known as the North-West Frontier Province), administrative and economic hub for the Federally Administered Tribal Areas of Pakistan. Peshawar is situated near the eastern end of the Khyber Pass, convenient to the Pak-Afghan border. Peshawar has evolved into one of Pakistan's most ethnically and linguistically diverse cities, which means lots of gunfire.


took part in the colorful sports gala. The governor on this occasion praised the spirit and talent of tribal girls.

Maryam Qazi, a player from FR Kohat, said that such sports activities should be held at least once a year to give students from tribal areas an opportunity to meet others, show their talent and dispel the negative image about girls' taking part in sports.

"Once the girls prove their mettle in sports the people of tribal areas would allow their daughters to take part in such activities," she said.

Sheeba, a table tennis player from FR Kohat, said that Fata Sports Directorate should set up auditoriums in tribal areas for female players so that they could go there for practice.

Students of a government school from Subhan Khwarh of
Mohmand Agency


... Named for the Mohmand clan of the Sarban Pahstuns, a truculent, quarrelsome lot. In Pakistain, the Mohmands infest their eponymous Agency, metastasizing as far as the plains of Peshawar, Charsadda, and Mardan. Mohmands are also scattered throughout Pakistan in urban areas including Karachi, Lahore, and Quetta. In Afghanistan they are mainly found in Nangarhar and Kunar...


said that they loved sports and there should be more such events for them.

Speaking at the ceremony, secretary social sector (Fata) Aftab Akbar Durrani said that Fata Sports Directorate set up recently had invited all the seven tribal agencies to participate in the sports gala, but due to cultural constraints female players could not come to Peshawar to participate.

The children of Al-Ghazali Public School, Jamrud, entertained the participants with a colorful cultural fashion show and a welcome song.

The FR Kohat emerged as overall winner of the sports gala, but players of Mohmand Agency also took top honours in a few sports. The governor distributed trophies and cash prizes among the winners of different sports, cultural and songs competitions.

Posted by: Fred || 09/30/2012 00:00 || Comments || Link || E-Mail|| [10793 views] Top|| File under: Govt of Pakistan
Foreign interference in Balochistan only visible to Rehman Malik: Mengal
[Dawn]
The chief of the Balochistan



...the Pak province bordering Kandahar and Uruzgun provinces in Afghanistan and Sistan Baluchistan in Iran. Its native Baloch propulation is being displaced by Pashtuns and Punjabis and they aren't happy about it...


National Party, Sardar Akhtar Mengal, said that only Interior Minister Rehman Malik


Pak politician, Interior Minister under the Gilani government. Malik is a former Federal Investigation Agency (FIA) intelligence officer who rose to head the FIA during Benazir Bhutto's second tenure. Malik was tossed from his FIA job in 1998 after documenting the breath-taking corruption of the Sharif family. By unhappy coincidence Nawaz Sharif became PM at just that moment and Malik moved to London one step ahead of the button men. He had to give up the interior ministry job because he held dual Brit citizenship.


can see the interference of foreign hands in insurgency-hit Balochistan province, DawnNews reported.

The Baloch leader, who has returned to the country after a self-imposed exile of three years in London, was speaking at a joint

presser

following a meeting with Pakistain Tehrik-e-Insaf
...a political party in Pakistan. PTI was founded by former Pakistani cricket captain and philanthropist Imran Khan. The party's slogan is Justice, Humanity and Self Esteem, each of which is open to widely divergent interpretations....
(PTI) chairman Imran Khan

... aka Taliban Khan, who is the lightweight's lightweight...
here on Saturday.

Sardar Mengal said that it was not possible to currently hold elections. Mengal said that the province was being exploited for over 65 years now, and all that Balochistan has received is sympathy from political parties.

Moreover, the BNP chief said that the interference of foreign elements was only visible to the agencies and the interior minister.

Reiterating his position on military operations in Balochistan, Khan said that the current military operation taking place is the fifth such operation in the province, adding that the government has completely failed at resolving the restive province's problems. Khan said that the country's leaders were not learning from the mistakes they have committed in the past.

"It is time to form a new Pakistain, and in order to do so we will have to learn from our own mistakes," said Khan. "It is imperative that justice is served to all, including the smaller provinces, minorities and sects."

Posted by: Fred || 09/30/2012 00:00 || Comments || Link || E-Mail|| [10793 views] Top|| File under: Govt of Pakistan
International-UN-NGOs
Islamic group calls for ban on offending prophet
The head of a leading Islamic organization Saturday called for a global ban on offending the character of the Prophet Muhammad, saying that it should be equated with hate speech.


No. Would you like some tea?

Such a ban would demonstrate how an interconnected world respected different cultural sensitivities, said Ekmeleddin Ihsanoglu, secretary general of the Organization of Islamic Cooperation in an interview with The

News Agency that Dare Not be Named

.


I think this requires the statement of Sir Charles Napier in full, on the subject of an imminent suttee: "Be it so. This burning of widows is your custom; prepare the funeral pile. But my nation has also a custom. When men burn women alive we hang them, and confiscate all their property. My carpenters shall therefore erect gibbets on which to hang all concerned when the widow is consumed. Let us all act according to national customs."

"If the Western world fails to understand the sensitivity of the

Moslem

world, then we are in trouble," Ihsanoglu said. Such provocations pose "a threat to international peace and security and the sanctity of life."


"Nice world ya got there. Be a shame if sumthin' happened to it," say you? We've been dealing with mob types for well more than a century, and we know well what to do. Granted, we will have to wait for the next president to execute fully on that knowledge, but our cultural imperative is to bring big guns to sword fights.

Ihsanoglu's remarks follow protests that erupted in

Moslem

countries after a low-budget film, "Innocence of

Moslem

s," produced by a U.S. citizen denigrated the Prophet Muhammad by portraying Islam's holiest figure as a fraud, womanizer and child molester.


We have noticed that, except for the bump in the road in Libya, you have harmed yourselves and not us. Feel free to carry on as long as you need.
Posted by: Fred || 09/30/2012 00:00 || Comments || Link || E-Mail|| [10793 views] Top|| File under:
Syria-Lebanon-Iran
Iran to Replace Google
MullahVision?


Sunday reports by Iranian newspapers including the independent Aftab daily quote Deputy Telecommunications Minister Ali Hakim Javadi as saying he hoped to launch the Fakhr search engine and Fajr e-mail in the near future.

Tehran has long promised to launch its own "clean" and "national" version of the Internet to curb Western influence.
Posted by: Bobby || 09/30/2012 17:09 || Comments || Link || E-Mail|| [10796 views] Top|| File under:
Israel finance minister says Iran economy "on verge of collapse"
Al-Roooters


Israel regards the prospect of its arch enemy developing nuclear weapons as a threat to its existence, and Prime Minister Benjamin Netanyahu has said that, although sanctions are taking their toll, they are not yet forcing Iran to abandon work that could soon lead to a nuclear warhead.

However, Israeli officials appear increasingly ready to acknowledge the effect of recent American and European sanctions designed to restrict Iran's lifeline oil exports.


cuz Obama wants us to believe that?


"The sanctions on Iran in the past year jumped a level," Steinitz told Israel Radio, noting that as finance minister, he follows Iran's economy.

"It is not collapsing, but it is on the verge of collapse. The loss of income from oil there is approaching $45-50 billion by the year's end," Steinitz said.

Posted by: Frank G || 09/30/2012 11:47 || Comments || Link || E-Mail|| [10794 views] Top|| File under:
-Election 2012
Romney Blames Obama Policies for Mideast 'Chaos'
[An Nahar] White House hopeful Willard Mitt Romney


...former governor of Massachussetts, currently the Publican nominee for president. He is the son of the former governor of Michigan, George Romney, who himself ran for president after saving American Motors from failure, though not permanently. Romney has a record as a successful businessman, heading Bain Capital, and he rescued the 2002 Winter Olympics from the midst of bribery and mismanagement scandals. More to the point, he isn't President B.O...


renewed his attacks on Barack Obama
I've now been in 57 states -- I think one left to go...
's foreign policies Saturday, blaming the president's "passivity and denial" for sewing chaos in the Middle East.

The Republican nominee took Obama to task for saying unrest and violence were "bumps in the road," adding that such a "casual assessment of shocking events reveals that the president really doesn't understand the gravity of the challenges that we face in the broader Middle East."

In his weekly podcast just 38 days before Americans vote on November 6, Romney made the case that Obama's 2008 victory was based not on his record of accomplishment but on his arguments that a more humble posture would command greater respect abroad and boost the U.S. economy and moral standing.

"Four years later, every one of these arguments has been proven wrong," Romney said, citing the violent unrest coursing through the Middle East that led to the death of four Americans, including the U.S. ambassador to Libya.

Obama's "theory that receding American leadership would calm anger against us and win us favor has not only failed, but it's produced more chaos," Romney said.

"

President B.O.

's foreign policy is one of passivity and denial... And that places America and our friends and allies at the mercy of events and those who mean to do us harm."

The podcast marked a return to the Republican campaign's bracing attacks on the administration's handling of the unrest, one day after Romney said it was "premature" to judge Obama's handling of developments in Libya.

Friday's comments, in which the former Massachusetts governor said he would wait for results of an ongoing investigation into the assault on the consulate in Benghazi that led to the four U.S. deaths, signaled a shift in tone for Romney.

Earlier this month, Romney harshly condemned a statement by U.S. diplomats in Cairo as attacks on the embassy in Egypt and the consulate in Benghazi unfolded.

The statement -- accusing the

B.O. regime

of sympathizing with

snuffies

-- came out before Romney knew ambassador Christopher Stevens and three other Americans had died, and the Republican nominee was criticized for bungling his response to the crisis.

On Saturday, he said Obama "continues to show that he does not grasp the dimensions of what's occurring."

"We've seen a confused, slow and inconsistent response to the terrorist attack in Libya, a refusal to be frank with the American people about what happened, and a complete failure to explain the growing terrorist threat we face in the region," Romney added.
Posted by: Fred || 09/30/2012 00:00 || Comments || Link || E-Mail|| [10793 views] Top|| File under:
Who's in the News
28
[untagged]
9
Govt of Pakistan
5
al-Qaeda in Arabia
4
Arab Spring
1
Thai Insurgency
1
Ansar Dine
1
al-Shabaab
1
Boko Haram
1
TTP
1
Govt of Syria
1
al-Qaeda in Aceh
Bookmark
E-Mail Me
The Classics
The O Club
Rantburg Store
The Bloids
The Never-ending Story
Thugburg
Gulf War I
The Way We Were
Bio
Merry-Go-Blog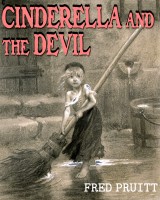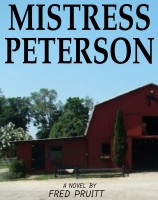 On Sale now!


A multi-volume chronology and reference guide set detailing three years of the Mexican Drug War between 2010 and 2012.

Rantburg.com and borderlandbeat.com correspondent and author Chris Covert presents his first non-fiction work detailing the drug and gang related violence in Mexico.

Chris gives us Mexican press dispatches of drug and gang war violence over three years, presented in a multi volume set intended to chronicle the death, violence and mayhem which has dominated Mexico for six years.
Click here for more information


Meet the Mods
In no particular order...


Steve White
Seafarious
tu3031
badanov
sherry
ryuge
GolfBravoUSMC
Bright Pebbles
trailing wife
Gloria
Fred
Besoeker
Glenmore
Frank G
3dc
Skidmark



Better than the average link...



Rantburg was assembled from recycled algorithms in the United States of America. No trees were destroyed in the production of this weblog. We did hurt some, though. Sorry.
34.229.119.176

Help keep the Burg running! Paypal: