Africa North
Carter Center to Deploy 22 Observers for Egypt's Presidential Elections
From the Muslim Brotherhood site


The Carter Center has received accreditation as an organization from Egypt's Supreme Presidential Election Commission and will deploy 22 international election witnesses from 14 countries for the presidential election scheduled May 23-24, 2012. They will be joined by a larger delegation of 80 witnesses from over 35 nations that will travel to Egypt several days before the election, led by former U.S. President Jimmy Carter.

While deployed, Carter Center delegates will witness the activities of the election administration, election campaigning, voting, counting and tabulation processes, and other issues related to the overall electoral process in Egypt. They also will meet with election officials, political party and civil society representatives, members of the international community, and other stakeholders
Posted by: tipper || 05/15/2012 02:04 || Comments || Link || E-Mail|| [308 views] Top|| File under:
China-Japan-Koreas
North Korean women sold into 'slavery' in China
[Christian Science Monitor] The price for a
North Korean woman named Kim Eun-sun, her mother, and sister, to escape to China was 2,000 Chinese yuan, slightly more than $300.

Like thousands of North Korean women before them, they crossed the Tumen River into China and met a woman who said she would help them escape --only to discover that they'd been sold to a Chinese farmer who wanted a wife.

"A lot of women come to China not knowing what they are getting into," says Ms. Kim, who escaped the farmer with her family but was caught by Chinese police and then sent back to North Korea. "Women are secretly sold in China."

After fleeing from North Korea to China a second time, Kim Yuen-sun, her mother, and sister eventually made it to Mongolia moving mostly on foot across the Gobi desert. Mongolian soldiers found them and delivered them to the South Korean Embassy in Ulan Bator whence they were flown to Seoul.

Now a senior in college here, she has received a US government grant that gives her eight months of English-language training and another semester of study in psychology at a US university. Wherever she goes, she conveys the message of the suffering inflicted on North Korean women, generally estimated by officials and activists to comprise at least 70 percent of the defectors who cross into China.

She believes that exposure of the plight of North Koreans, particularly women, is the best she can do to bring about change.
Posted by: Fred || 05/15/2012 00:00 || Comments || Link || E-Mail|| [290 views] Top|| File under: Commies
India-Pakistan
The secret case against Ali Khan
Accused of militant links, detained Pakistani officer Ali Khan has denounced Pakistani army ties to the US. Khan is an example of the United States' fear that Pakistan's military could tilt toward Islamic extremism with the half of al-Qaida or the Pakistani Taliban.
Posted by: || 05/15/2012 00:00 || Comments || Link || E-Mail|| [290 views] Top|| File under: Hizb-ut-Tahrir
Time to 'move on' over Nato supply lines, says foreign minister
[Dawn] Pakistain's foreign minister indicated Monday the time has come to reopen the country's Afghan border to NATO


...the North Atlantic Treaty Organization. A single organization with differing goals, equipment, language, doctrine, and organization....


troop supplies, saying the government had made its point by closing the route for nearly six months in retaliation for deadly US Arclight airstrikes on its troops.

"It was important to make a point, Pakistain has made a point and we now need to move on and go into a positive zone and try to conduct our relations," Khar said during a

presser

in Islamabad when asked whether she believed Pakistain should reopen the supply route.

"We are trying to put this relationship, you know, in a positive zone and I am quite sure that we will be successful in doing so."

Asked whether Pakistain would allow a resumption of NATO supplies, Information minister Qamar Zaman Kaira, who was also spoke alongside the foreign minister, said a decision would be made in the coming days.

"There are a lot of sensitivities," he told

news hound

s. "How we can share things with you which are under discussion? We will share it in the next three to four days."

The ministers' comments offered the clearest indication yet that Pakistain is ready to reopen supply lines, even though Washington has so far refused to apologise for last year's attack and end drone strikes in the country as demanded by Pakistain's parliament.

Speaking to media representatives, the foreign minister said Pakistain was negotiating with the US and NATO on the same terms that were approved by the parliament for the process of re-engagement.

Moreover, the minister said that the parliamentary recommendations had proved that only a minority of Paks were opposed to normal relations with the Western world.

Pakistain wants to continue to be a

controller

and enabler for the international community, said Khar, adding that the issue is not just that of relations with the US but with 42 countries that have stakes in Afghanistan.

The government is likely to face domestic backlash for reopening the NATO route given the rampant anti-American sentiment in the country and vocal opposition by hardliners.

The move could also, however, free up over a billion dollars in US military aid that has been frozen for the last year.

Pakistain closed transit routes to Afghanistan after a NATO cross-border air attack last November killed 24 Pak soldiers at the Salala checkpost on the Pak-Afghan border.

NATO Secretary General Anders Fogh Rasmussen had hinted on Friday that Pakistain could miss out on the NATO summit in Chicago on May 20-21 if it failed to reopen supply routes in time.

Pakistain is keen to attend the summit that will largely focus on the Afghan war, and an invitation is likely contingent on the country allowing troop supplies to resume.

The conference in Chicago, to be attended by more than 60 leaders and heads of state, is regarded as a crucial summit which will map out a future for Afghanistan after most foreign troops withdraw from the warn-ton country by the end of 2014.

Posted by: Fred || 05/15/2012 00:00 || Comments || Link || E-Mail|| [290 views] Top|| File under: Govt of Pakistan
Gilani for removing irritants in rules of engagement with US
[Dawn] Prime Minister Yousuf Raza Gilani


... Pakistain's erstwhile current prime minister, whose occasional feats of mental gymnastics can be awe-inspiring ...


on Monday said the government is focusing on new rules of engagement with the United States and NATO


...the North Atlantic Treaty Organization. A cautionary tale of cost-benefit analysis....


in line with the recommendations of the parliamentary committee.

He said this here at the Prime Minister House on the occasion of visit of Chinese Youth Delegation under the Bilateral Youth Exchange Programme.

Responding to a question about the new rules of engagement with US/Isaf and NATO, the prime minister said, "We have received recommendations of the Parliamentary Committee on the National Security (PCNS) and we are focusing on concrete issue aimed at removing the irritants."

"We want to resolve the issue highlighted by the parliamentary committee for good," he added.

Posted by: Fred || 05/15/2012 00:00 || Comments || Link || E-Mail|| [272 views] Top|| File under: Govt of Pakistan
Khyber fighting uproots hundreds of thousands
[Dawn] Nearly half a million Paks are estimated to have fled fighting between soldiers and militia on the Afghan border with more than 264,000 registered for aid, officials said Monday.

Authorities say increasing numbers of

women and kiddies

are fleeing Khyber, one of the seven districts that make up Pakistain's semi-autonomous tribal belt, which is considered a stronghold of al Qaeda and Taliban.

More than 500 families are arriving on a daily basis at Jalozai camp, near the northwestern city of

Beautiful Downtown Peshawar

, camp administrator Noor Akbar told AFP.

"We have registered 56,842 families or 264,253 individuals so far since the offensive was launched in January," Akbar said.

"We expect more will flee as the fighting continues."

Save the Children said it estimated that 63,000 families, or nearly half a million people, have already been displaced from Khyber.

Posted by: Fred || 05/15/2012 00:00 || Comments || Link || E-Mail|| [285 views] Top|| File under: Lashkar-e-Islami
Foreign policy flawed, says Fazl
[Dawn] Jamaat Ulema-e-Islam


...Assembly of Islamic Clergy, or JUI, is a Pak Deobandi (Hanafi) political party. There are two main branches, one led by Maulana Fazlur Rahman, and one led by Maulana Samiul Haq. Fazl is active in Pak politix and Sami spends more time running his madrassah. Both branches sponsor branches of the Taliban, though with plausible deniability...


chief
Maulana Fazlur Rehman
Deobandi holy man, known as Mullah Diesel during the war against the Soviets, his sympathies for the Taliban have never been tempered by honesty ...
has said the absence of a well-formulated foreign policy over the past 10 years has paved the way for the United States to dictate terms and threaten Pakistain.

"We have had no clear foreign policy in Pakistain for the past 10 years. That is why the US is dictating and threatening us," he said while speaking at a seminar on 'Internal and external challenges to Pakistain' arranged by the JUI-F here on Sunday.

He said the country was in dire need of a clear and strong foreign policy to deal with the prevailing challenges.

Maulana Fazl said the US had started mounting pressure on Pakistain at a time when the government was preparing the budget for next year.

"Only peace is the base of human rights
...which often include carefully measured allowances of freedom at the convenience of the state...
. But the efforts in this regard are being foiled in the name of religion," he said, adding that Pakistain had been turned into an unsafe and war-torn country instead of a welfare state during the past 64 years.

He said a government not able to maintain peace had no right and authority to collect taxes from people. The JUI-F chief said the nation was always victimised and blackmailed by creating an atmosphere of fear and pressure.

He said politicians should learn from past mistakes and should not force the people to ignore them and take a decision about their future on their own.

He appealed to the entire

politicians

hip to practice politics of hope and not of fear.

"We cannot afford a war in the name of rule or power and we should strive to save Pakistain," he said.

Posted by: Fred || 05/15/2012 00:00 || Comments || Link || E-Mail|| [271 views] Top|| File under: Jamaat-e-Ulema Islami
Iraq
U.S. May Scrap Costly Efforts to Train Iraqi Police
BAGHDAD -- In the face of spiraling costs and Iraqi officials who say they never wanted it in the first place, the State Department has slashed -- and may jettison entirely by the end of the year -- a multibillion-dollar police training program that was to have been the centerpiece of a hugely expanded civilian mission here.


Before you think that this is just another situation in which the evil Champ and his White House minions are letting the Iraqis slide back into civil war, consider the alternative hypothesis that Champ and Co. are just incompetent instead, and that the program deserves to be dumped. Then keep reading to see whether you've satisfied Occam's razor...

What was originally envisioned as a training cadre of about 350 American law enforcement officers was quickly scaled back to 190 and then to 100. The latest restructuring calls for 50 advisers, but most experts and even some State Department officials say even they may be withdrawn by the end of this year.

The training effort, which began in October and has already cost $500 million, was conceived of as the largest component of a mission billed as the most ambitious American aid effort since the Marshall Plan. Instead, it has emerged as the latest high-profile example of the waning American influence here following the military withdrawal, and it reflects a costly miscalculation on the part of American officials, who did not count on the Iraqi government to assert its sovereignty so aggressively.

"I think that with the departure of the military, the Iraqis decided to say, 'O.K., how large is the American presence here?' " said James F. Jeffrey, the American ambassador to Iraq, in an interview. "How large should it be? How does this equate with our sovereignty? In various areas they obviously expressed some concerns."


Funny how it is that the Iraqis know what they need and don't need, and the State Department and our current Secretary of State do not...

Last year the State Department embarked on $343 million worth of construction projects around the country to upgrade facilities to accommodate the police training program, which was to have comprised hundreds of trainers and more than 1,000 support staff members working in three cities -- Baghdad, Erbil and Basra -- for five years. But like so much else in the nine years of war, occupation and reconstruction here, it has not gone as planned.

A lesson given by an American police instructor to a class of Iraqi trainees neatly encapsulated the program's failings. There are two clues that could indicate someone is planning a suicide attack, the instructor said: a large bank withdrawal and heavy drinking. The problem with that advice, which was recounted by Ginger Cruz, the former deputy inspector general at the American Office of the Special Inspector General for Iraq Reconstruction, was that few Iraqis have bank accounts and an extremist Sunni Muslim bent on carrying out a suicide attack is likely to consider drinking a cardinal sin.
Last month many of the Iraqi police officials who had been participating in the training suddenly refused to attend the seminars and PowerPoint presentations given by the Americans, saying they saw little benefit from the sessions.

The Iraqis have also insisted that the training sessions be held at their own facilities, rather than American ones. But reflecting the mistrust that remains between Iraqi and American officials, the State Department's security guards will not allow the trainers to establish set meeting times at Iraqi facilities, so as not to set a pattern for insurgents, who still sometimes infiltrate Iraq's military and police.


Our military didn't have these problems, did it?

The largest of the construction projects, an upgrade at the Baghdad Police College that included installing protective covering over double-wide residence trailers (to shield against mortar attacks) and new dining and laundry facilities and seminar rooms, was recently abandoned, unfinished, after an expenditure of more than $100 million. The remaining police advisers will instead work out of the American Embassy compound, where they will have limited ability to interact with Iraqi police officials.

Robert M. Perito, director of the Security Sector Governance Center of Innovation at the United States Institute of Peace, called the project a "small program for a lot of money."


So why would a program with a couple hundred advisors cost hundreds of millions of dollars?

"The first problem is the State Department doesn't operate in dangerous environments," said Mr. Perito, who last year wrote a history of United States police training in Iraq. "As soon as the U.S. military left, the State Department was on its own. And that immediately ran the price up and restricted the ability of advisers to move around."

The State Department has consistently defended the program, even after it was whittled down in scope and criticized publicly by the head of Iraq's Interior Ministry, Adnan al-Assadi, who last year questioned the wisdom of spending so much on a program the Iraqis never sought.

"We have stood up a robust police-training program, which is doing a terrific job working with the local police in training and developing a program, which I think will pay enormous dividends," said Thomas R. Nides, deputy secretary of state for management and resources, in a briefing in February with reporters in Washington.

In fact, at every turn the program has faced steep challenges. In an interview on Friday, Mr. Nides said, "I don't think anything went wrong." He added, "the Iraqis don't believe they need a program of that scale and scope."

Mr. Nides said the scaling back of the program was part of his broader effort to reduce the size of the embassy.

After realizing that the security environment would largely prevent the trainers from traveling outside their barracks, the focus of the program was shifted to holding seminars and PowerPoint presentations on topics like how to spot suicide bombers, protect human rights and deal with large crowds. The trainers are mostly retired state troopers and other law enforcement personnel on leave from their jobs back home, and a number of officials who criticized the program questioned what those trainers have to offer Iraqi police officials who have been operating in a war zone for years.


What would an Illinois state trooper know about the streets of Baghdad? Good grief. Our military at least knew what it was doing.

Mr. Perito said that the State Department never developed a suitable curriculum and that instead, advisers often "end up talking about their own experiences or tell war stories and it's not relevant."

Retired Lt. Gen. James M. Dubik, now a senior fellow at the Institute for the Study of War, who oversaw the training of Iraqi security forces from 2007 to 2008, said, "The evidence suggests that the State Department never really engaged the Iraqis to find out what they need and what they want."

The program has consistently been challenged by the special inspector general's office, which in an audit late last year warned that it could become a "bottomless pit" for taxpayer dollars. The office's most recent quarterly report, released at the end of April, stated that embassy officials acknowledged "that those challenges may lead to the further restructuring" of the program "in the near future."

Last year, in preparation for the withdrawal of the military, the State Department planned a large expansion of its role here, designed to maintain influence and be a counterweight to the vast political influence of Iran. Yet, after doubling the size of the embassy staff to nearly 16,000 people, mostly contractors, the State Department quickly reversed course this year -- partly because of Iraqi objections to the expanded operation -- and is now cutting back from the slightly more than 12,000 people presently in Iraq.

Since 2003, the American government has spent nearly $8 billion training the Iraqi police. The program was first under the State Department, but it was transferred to the Department of Defense in 2004 as the insurgency intensified. Yet the force that the American military left behind was trained to fight a counterinsurgency, not to act as a traditional law enforcement organization. Police officers here, for example, do not pull over speeding drivers or respond to calls about cats stuck in trees.

"What is really needed is a restructuring and reorienting of that force so it becomes a law enforcement agency that serves a democracy," Mr. Perito said.
Posted by: Steve White || 05/15/2012 00:00 || Comments || Link || E-Mail|| [299 views] Top|| File under:
Israel-Palestine-Jordan
Fatah prisoners held by Hamas on hunger strike
Fatah prisoners held in Hamas jails in the Gaza Strip have gone on hunger strike in protest against their incarceration, Palestinian sources reported Sunday.


I thought the hunger strike was over: oh, oh, wait a minute, that was the one staged by Fatah against Israel...

The hunger strike is also in solidarity with hundreds of Palestinian prisoners in Israeli prisons who have also been refusing food for the past few weeks, the sources said.

The Fatah-affiliated Palestine Press News Agency published a letter from the striking prisoners in the Gaza Strip in which they hold Hamas responsible for their continued imprisonment.

"We the prisoners in the shameful and despicable prisons belonging to the Hamas government declare our support for the heroic prisoners languishing behind Israeli bars," the inmates wrote in their letter.

"We have decided to go on hunger strike in solidarity with our brothers and call upon international institutions to put pressure on Hamas and the Israeli government to release all the prisoners."

The prisoners in the Gaza Strip also appealed to Palestinians to exert pressure on Hamas to stop arresting Fatah supporters.
Posted by: tipper || 05/15/2012 02:17 || Comments || Link || E-Mail|| [285 views] Top|| File under:
Syria-Lebanon-Iran
Iran executes 'Israel spy, nuclear scientist' killer
Iran on Tuesday hanged a man convicted of playing a key role in the 2010 murder of a top nuclear scientist and of spying for Israel, the official IRNA news agency reported quoting Tehran prosecution office.

"Majid Jamali Fashi, the Mossad spy and the person who assassinated Masoud Ali Mohammadi, our nation's nuclear scientist was hanged Tuesday morning," IRNA said.

Local media on August 28 reported that Jamali Fashi was sentenced to death after being "convicted of Moharebeh (waging war against God) for placing a bomb-laden bike and blowing it up in front of martyr Ali Mohammadi's home, collaboration with the Zionist regime and Mossad."

Jamali Fashi stood trial as the main suspect in the killing of Ali Mohammadi, a particle physics professor at Tehran University who was killed in a bomb attack outside his home in January 2010.

Jamali Fashi also faced charges of cooperating with Israel's spy agency and of having received $120,000 for passing on intelligence to Mossad, the website report added.

The Islamic republic has blamed the Jewish state and the United States for the killing of four of its scientists and nuclear experts since 2010.
Posted by: tipper || 05/15/2012 02:10 || Comments || Link || E-Mail|| [352 views] Top|| File under:
Israel fears Assad fall may bring Al-Qaeda to Golan
A senior Israeli military official said that Israel is closely tracking events in Syria, fearing the collapse of President Bashar al-Assad's regime could see the Syrian Golan Heights fall to groups like Al-Qaeda. The military official told AFP that such a situation could create a dangerous security vaccum similar to Sinai.

"If the Assad regime will fall, the biggest threat is that the northern border, the no-man's land, can be taken over by groups like Al-Qaeda," the official in Israel's northern command said on condition of anonymity.

The fear is that the strategic plateau could slide into a situation similar to that in Sinai, where a wave of lawlessness has left the Egyptian army struggling powerless to rein in militant activity.


This one's easy: if Assad falls and the country collapses, Israel just moves into the Syrian Golan, cleans out the knuckleheads, invites the Syrian Druze population to move in, and creates a mini-state, security guaranteed by Israel. Invite the Lebanese Druze to ally with it.

If the Druze won't go along, no problem, invite the Syrian Christians...

Last year, gunmen snuck across the border from the Egyptian territory and carried out attacks in southern Israel that killed eight people.

"This could happen if the Assad regime collapses," the official warned.

For Israel, the ongoing bloodshed in Syria has also raised fears that Damascus's stockpile of sophisticated weapons could fall into the hands of militants, including Lebanon's Shiite militia Hezbollah, which fought a war with Israel in 2006.

Last month, Major General Yair Golan, head of the Israeli military's northern command, said the concern was that Syria's stockpile of strategic weapons, including "the world's largest stockpile of chemical weapons," could end up in Hezbollah's hands.

The Israeli military official said that although Syrian weapons were continuously being passed to Hezbollah, he was "not aware" that any of them were chemical. He said Assad's fall was likely to deal a very heavy blow to Hezbollah, which stood to lose a key ally in terms of weapons and logistical support.

"Hezbollah is very worried about what is going on in Syria because all their logistics are there," he said.

"If the Assad regime collapses, they will be alone in this region and will have no border with a friend that can help and support it. They are very worried about it," he said. "That's why Hezbollah is working very hard to support the Assad regime."

Hezbollah's main fear was losing the support of Assad, whose minority Alawite sect is a heretical an offshoot of Shiite Islam.

"The top advisers from Hezbollah and the Iranian Revolutionary Guard are helping Assad to slaughter his own people because they know that if Assad falls, this axis won't work any more because most of the (Syrian) people are Sunni," he said.

But such an outcome could also benefit Israel, he said. "Without Syria, Hezbollah will be much more careful in its acts."

The military source said he did not see a quick end to the bloodshed in Syria, which was likely to continue "for years."

"Most of the army is loyal to Assad, he has money to pay their salaries. He is not going to run away," he said. "This could go on for years."

But he said fears that Assad could try to deflect world attention by provoking a conflict with Israel had proven to be unfounded.

"The military forces and Assad know very well that if they start a war against Israel, he will lose and his whole regime will be under threat," he said. "Today the Syrian military force is not ready for any kind of war."
Posted by: Steve White || 05/15/2012 00:00 || Comments || Link || E-Mail|| [528 views] Top|| File under:
Iran Boasts U.S. Has Abandoned Israel
[World Net Daily] Iranian outlets have been claiming recently the United States has been forced to bow before Iran on its nuclear program, demonstrating the West's abandonment of Israel and paving the way for the Islamic regime to annihilate the Jewish state.

While restating that Iran will demand ever more in the upcoming second round of talks with the 5+1 nations to be held this month in Storied Baghdad


...located along the Tigris River, founded in the 8th century, home of the Abbasid Caliphate...


, the Iranian media are now boasting that Israel has been abandoned by its allies and is in a dire bind.

One such editorial, published last week by Iran's Keyhan newspaper, which is directly under the supervision of Iran's supreme leader, Ayatollah Ali Khamenei, stated, "It can be said that within the last 60 years, this is the first time that the Zionist regime, since its illegal inception, has had to endure rejection by the West over its vision and interest in the region."

The editorial, written by Sadollah Zarei, a columnist for the hard-line paper, said that within the last three months, Israeli officials, after reports that America is on the verge of accepting the Iranian nuclear program, have made several trips to Washington, where on one trip they met for 10 days with U.S. officials to try to change

President B.O.

's decision to accept Iran's nuclear program. They were unsuccessful.

"The ramifications of [Israeli Prime Minister Benjamin] Netanyahu's defeat in the face of Obama's policies have been a breakdown in Israel's usurper regime, where now many within its own government have spoken against its own prime minister, claiming Iran is a rational regime and not after the bomb," Zarei wrote.

While Israel's government is in disarray internally, the editorial said, the West is forced to watch Iran's victory in nuclear negotiations.

"The West, which in the first (5+1) Istanbul talks would not recognize Iran's nuclear program even if the 20 percent enriched material was sent out of the country, now before stepping into the Storied Baghdad meeting has accepted Iran's nuclear program without even getting an assurance on the 20 percent enrichment process," Zarei said. "All of this is taking place in front of the horrified eyes of the Zionist regime."

Posted by: Fred || 05/15/2012 00:00 || Comments || Link || E-Mail|| [297 views] Top|| File under: Govt of Iran
Analysts: Obscure Jihadists Enter Syrian Conflict
[An Nahar] The Syrian conflict has bred the emergence of obscure jihadists carrying out bloody attacks, either acting independently or manipulated by the regime seeking to tarnish the image of its opposition, analysts say.

"Al-Qaeda does not exist in Syria. But there are at present several splinter groups of jihadists who employ the same strategies," said Mathieu Guidere, a

La Belle France

-based analyst who specializes in the Arab and

Moslem

world.

"We know that these are Syrians, not foreigners, and that they are very few. For now, nobody knows them -- neither al-Qaeda nor the rebels," he added.

On May 10, twin

suicide kaboom

s in Damascus


...Capital of the last overtly fascist regime in the world...


killed at least 55 people and

maimed

372 -- the deadliest attacks since the uprising against Hereditary President-for-Life Bashir Pencilneck al-Assad


Despoiler of Deraa...


's regime erupted in March 2011.

Al-Nusra Front, an Islamist group unknown before the Syrian revolt,

grabbed credit

for the bombings as well as previous attacks in the capital and in the northern city of Aleppo


...For centuries, Aleppo was Greater Syria's largest city and the Ottoman Empire's third, after Constantinople and Cairo. Although relatively close to Damascus in distance, Aleppans regard Damascenes as country cousins...


"Law and order are also breaking down in Syria, which means that we should expect the spread of radical groups," Middle East analyst Joshua Landis writes in his blog.

Whatever their identity, the perpetrators of these attacks are "using signature al-Qaeda tactics," said Guidere, adding that "simultaneous attacks are the trademark" of the network founded by the late Osama bin Laden


... who no longer exists...


The escalation of violent attacks, reminiscent of those carried out in neighboring Iraq and claimed by

jihad boy

groups linked to Al-Qaeda, have raised fears of an "Iraqization" of Syria.

Washington, which has long accused Damascus of turning a blind eye to

hard boyz

crossing through the Syrian border into Iraq, has refused to supply arms to the rebels, lest they fall into the hands of al-Qaeda.

In the absence of any evidence about the sponsors of the attacks, Guidere, author of several books on al-Qaeda, proposes two hypotheses:

"It could be splinter groups who, like Somalia's al-Shabaab



... the personification of Somali state failure...


(Islamist

cut-thoat

s), want to be recognized as al-Qaeda."

"The second and more credible hypothesis is that these groups carry out -- or are made to carry out the attacks -- so that the general public confuses them with al-Qaeda," he added.

Who benefits from the attacks?

The latest bombings primarily benefit the Syrian regime, analysts say, which, from the start of the 14-month revolt, has described the uprising as a Western-backed al-Qaeda plot and its opponents as "terrorists" to justify its crackdown.

"Bashir al-Assad has said: 'If anybody dares to challenge my rule, there will be chaos.' What he said is becoming a self-fulfilling prophecy," said Salman Sheikh, director of the Brookings Doha Center.

Sheikh noted there was no clear link between the regime and the

kaboom

s, as the opposition has charged, "but at the end of the day, the responsibility lies with the regime because it has pursued only a security approach."

"It is the regime who created this environment and the international community has allowed the situation to drift," he added.

Sheikh added that a small group like Al-Nusra Front would not be able to pull off such "sophisticated" attacks without the help of "much more professional forces."

Would the rebels, frustrated by the impasse of the conflict, have resorted to terrorism?

Al-Qaeda leader Ayman al-
Zawahiri
... Formerly second in command of al-Qaeda, now the head cheese, occasionally described as the real brains of the outfit. Formerly the Mister Big of Egyptian Islamic Jihad. Bumped off Abdullah Azzam with a car boom in the course of one of their little disputes. Is thought to have composed bin Laden's fatwa entitled World Islamic Front Against Jews and Crusaders. Currently residing in the North Wazoo area. That is not a horn growing from the middle of his forehead, but a prayer bump, attesting to how devout he is...
has openly expressed support for the Syrian revolt, something which the rebel groups have rejected as "interference."

This type of attack could not benefit the rebels, who have no interest in being linked to al-Qaeda," Guidere said.

International Crises Group said the regime appeared to stand to gain the most from the mayhem.

"Some observers suspect a regime hand in events that served its interests: damaging its foes' image; mobilizing and radicalizing its own popular base; frightening the many Syrian fence-sitters; and heightening Western reluctance to become involved in a muddled and messy conflict.

"The blasts almost certainly produced all those effects," it said.

Despite the Islamist rhetoric adopted by many rebels and opposition figures, analysts point out that the agenda of Syria's

Moslem Brüderbund

bears no relation to the jihadist militancy of al-Qaeda.

"We know the traditions of Islamists of al-Qaeda. These guys are doing it out of ideology ... The

Moslem Brüderbund

or even Salafists


...Salafists are ostentatiously devout Moslems who figure the ostentation of their piety gives them the right to tell others how to do it and to kill those who don't listen to them...


are very different," said Sheikh. "It is like oil and water, the two don't mix."
Posted by: Fred || 05/15/2012 00:00 || Comments || Link || E-Mail|| [265 views] Top|| File under: al-Qaeda
Who's in the News
45
[untagged]
4
al-Qaeda in Arabia
3
Govt of Syria
2
TTP
2
al-Shabaab
2
Commies
2
Govt of Iran
2
Govt of Pakistan
1
Taliban
1
Thai Insurgency
1
al-Qaeda
1
Govt of Sudan
1
al-Qaeda in Iraq
1
Hizb-ut-Tahrir
1
Jamaat-e-Islami
1
Jamaat-e-Ulema Islami
1
Lashkar-e-Islami
1
Pirates
1
Arab Spring
1
Baloch Liberation Army
1
Boko Haram
Bookmark
E-Mail Me
The Classics
The O Club
Rantburg Store
The Bloids
The Never-ending Story
Thugburg
Gulf War I
The Way We Were
Bio
Merry-Go-Blog
Hair Through the Ages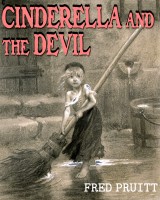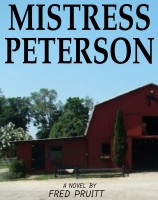 On Sale now!


A multi-volume chronology and reference guide set detailing three years of the Mexican Drug War between 2010 and 2012.

Rantburg.com and borderlandbeat.com correspondent and author Chris Covert presents his first non-fiction work detailing the drug and gang related violence in Mexico.

Chris gives us Mexican press dispatches of drug and gang war violence over three years, presented in a multi volume set intended to chronicle the death, violence and mayhem which has dominated Mexico for six years.
Click here for more information


Meet the Mods
In no particular order...


Steve White
Seafarious
Pappy
lotp
Scooter McGruder
john frum
tu3031
badanov
sherry
ryuge
GolfBravoUSMC
Bright Pebbles
trailing wife
Gloria
Fred
Besoeker
Glenmore
Frank G
3dc
Skidmark
Alaska Paul



Better than the average link...



Rantburg was assembled from recycled algorithms in the United States of America. No trees were destroyed in the production of this weblog. We did hurt some, though. Sorry.
3.235.75.174