Afghanistan
UN: Civilian Deaths In Afghanistan Fall 20 Percent
After five years of rising deaths, civilian casualties in Afghanistan dropped 20 percent in the first four months of the year, the United Nations


...aka the Oyster Bay Chowder and Marching Society...


said, a rare piece of good news as foreign combat forces prepare to pull out by the end of 2014.
 
The killing of civilians has soured the feelings of many ordinary Afghans towards foreign forces


Not to mention towards the jihadis...

The Talibs have an advantage. They can always change turbans, go to the mosque and say if necessary, "Wudn't me, it was someone else" and be believed. Whereas we can't do that very well. And that's all the advantage they need in the end.

and has been a constant strain on ties between the Afghan government and its Western backers in the increasingly unpopular war.
Posted by: trailing wife || 05/12/2012 00:00 || Comments || Link || E-Mail|| [6460 views] Top|| File under:
Africa Horn
Gunmen gun down two Puntland officials in Bosaso town
(Sh. M. Network)- Unidentified

gunnies

have shot and killed on Thursday evening two officials in Puntland


...a region in northeastern Somalia, centered on Garowe in the Nugaal province. Its leaders declared the territory an autonomous state in 1998. Puntland and the equally autonomous Somaliland seem to have avoided the clan rivalries and warlordism that have typified the rest of Somalia, which puts both places high on the list for Islamic subversion...


administration in side Bosaso town, the commercial and coastal city of northern Somalia, witnesses reported.

Reports coming out from the town said that Major Hassan and Ali Bibi he assassinated officials were said to have been

rubbed out

by masked men armed with pistols. Both officials have been serving for Puntland army.

The attackers who were behind the

liquidation

of the two soldiers have

beat feet from

the

scene of the crime

immediately after the shooting.

Puntland security forces started operations overnight that lasted since on Friday morning, according to locals who spoke with Shabelle Media Network station in Mogadishu by phone. No arrests were so far reported.
Posted by: Fred || 05/12/2012 00:00 || Comments || Link || E-Mail|| [6458 views] Top|| File under: al-Shabaab
Africa Subsaharan
Soldiers raid Islamist base in Nigerian city after blasts
[Daily Nation (Kenya)] Nigerian troops cooled for a few years
Keep yer hands where we can see 'em, if yez please!
a suspected leading Boko Haram
... not to be confused with Procol Harum, Harum Scarum, possibly to be confused with Helter Skelter. The Nigerian version of al-Qaeda and the Taliban rolled together and flavored with a smigeon of distinctly Subsaharan ignorance and brutality...


bad boy

in a raid yesterday, a day after the restive city where the Islamist group is based was rocked by blasts and gunfire.

"We had an operation this morning... at a Boko Haram hideout (in the northern city of Kano). We made some arrests but details will be given later," Kano military

front man

Lieutenant Iweha Ikedichi told AFP.

A security source involved in the raid in the Farawa neighbourhood of Kano, the largest city in the north, said a suspected high-profile member of the group, Suleiman Mohammed, was cooled for a few years
Keep yer hands where we can see 'em, if yez please!
along with his wife and five children.

"We recovered three pistols, a rifle, 1,000 rounds of ammunition and 10 IEDs (improvised

bomb

s)," the source said, adding that the house was destroyed during the raid.

Yesterday's raid came a day after several

kaboom

s and gunfire rocked the restive northeastern city of Maiduguri where Boko Haram has its base.

"In the late hours we had two

kaboom

s followed by sporadic gunshots. I don't have any further information now on casualties," a security official who did not want to be named told AFP.

He said the attack happened near a church in an area where a mosque owned by Boko Haram was razed during a 2009 crackdown on the group. AFP saw truckloads of soldiers deployed to the area yesterday.

The military and local residents reported a third blast on Thursday in a different area of the city.

"There was a blast in an open field by the riverside. We still don't know who the target was but nobody was hurt," military

front man

Lieutenant Colonel Sagir Musa told AFP.

Residents said it happened near a football field where a match was being played and caused people to flee.

Meanwhile,


...back at the ranch, Butch and the Kid finally brought their horses under control...


Nigeria is open to talks aimed at ending the violence shaking the country, Vice-President Namadi Sambo said, condemning attacks carried out in the name of Islam as a distortion of the faith.

"The Government is ready to discuss. History has proven that even wars that are fought for decades, at the end, are only concluded by dialogue," Sambo told a peace symposium on Thursday in Abuja.


Sure. But the most effective talks are along the lines of, "Ok, enough already! We surrender -- please be kind."
Posted by: Fred || 05/12/2012 00:00 || Comments || Link || E-Mail|| [6457 views] Top|| File under: Boko Haram
Arabia
Yemenis Urge End To Shelling In Sanaa, Trial For Involved Officials
[Yemen Post] Hundreds of thousands of people staged protests in Yemeni cities to call on President Abdrabu Mansour Hadi and the power-sharing government to put an end to the shelling on the districts of Arhab, Nihm and Bani Al-Harith outside the capital Sanaa.

They also demanded the government to return the families, which have been displaced due to the shelling by the Republican Guard, to their areas. Many families were displaced due to the battles between tribal fighters and the Republican Guard in these areas last year.

The people rallied after the prayers on Friday and condemned the aggressions on these areas, which have recently resumed amid the implementation of a power-transfer sponsored by the GCC and the UN.

The revolutionaries, who refuse to leave change and freedom squares since they pitched their tents on the streets in main cities in early 2011, named the day: the Friday of Arhab, Nihm and Bani Jamrmouz....a humanitarian tragedy.

In Street 60th in Sanaa, the people demanded to prosecute those involved in the military operations against these areas in north of Sanaa and called for forming committees to asses the losses of the affected and damages to their houses and properties including farms.

Furthermore, they urged to restructure the armed forces on modern technical, scientific, professional and national bases to eradicate regionalism, which has been deepened by the former regime. They vowed to boycott any national dialogue unless their demands were met.

When the popular uprising escalated in mid-2011, the Republican Guard fought tribes which raided military posts in these areas killing soldiers and taking over some of the posts.

The battles continued sporadically until the power-transfer deal was reached in November ending the 2011 turmoil.

Recently, the attacks on the districts resumed but the reasons were unclear, amid orders by Hadi to reform the army.

So far, Hadi has removed

big shot

s who were very loyal to the former president including his relatives. Some of the dismissed commanders rebelled against the decrees replacing them but they have given up.

The elder son of ex-president, Ahmed Ali Abdullah Saleh, is the commander of the Republican Guard.


Posted by: Fred || 05/12/2012 00:00 || Comments || Link || E-Mail|| [6457 views] Top|| File under: Arab Spring
US Counter Terror Trainers Arrive in Yemen
[Yemen Post] Senior Yemen security officials told Yemen Post that the United States sent counter terror trainers to Yemen this week in an effort to strengthen the Yemeni government's ability to fight al-Qaeda.

He said that this was not the first time US trainers are involved in Yemen and more will be sent throughout the year.

The official said that US is worried that Yemen is not capable of fighting al-Qaeda backed groups and wants to assure that the country's capabilities are higher in standard then were it stands today.

Posted by: Fred || 05/12/2012 00:00 || Comments || Link || E-Mail|| [6457 views] Top|| File under: al-Qaeda in Arabia
Caribbean-Latin America
6 die in shootout in Durango state

For a map, click here. For a map of Durango state, click here.

By Chris Covert
Rantburg.com

A total of six unidentified armed suspects were killed in far western Durango state Friday according to Mexican news accounts.

In a Friday evening post on the website of El Siglo de Durango news daily, it was reported that six individuals were found dead in Pueblo Nuevo municipality in what is described as the aftermath of a shootout between rival drug gangs.

The shootout took place near the village of La Hierbabuena, which is on the Durango state border with Sinaloa state, roughly 25 kilometers west of El Rosario, Sinaloa.

According to the report, local officials have been to the area and have recovered the dead, but so far only one individual, Jesus Peinado, has been identified.

Army units with the Mexican III Military Region are said to be in the area.

Pueblo Nuevo was the location last year where nine unidentified individuals died in an intergang shootout. At the time, officials found two burned out vehicles and three men dressed in military uniforms, but no weapons, fuelling speculation that one side of the gunfight included members of Los Zetas.

Pueblo Nuevo is astride Mexico Federal Highway 40, which links the Sinaloa port city of Mazatlan with Durango, the capital of Durango state. That particular stretch of highway has recently been expanded to four lanes in a Mexican federal government effort to improve road nets between the west and east coasts.

Chris Covert writes Mexican Drug War and national political news for Rantburg.com
Posted by: badanov || 05/12/2012 00:00 || Comments || Link || E-Mail|| [6457 views] Top|| File under:
Caucasus/Russia/Central Asia
'Sharia Judge,' 2 Others Killed in Dagestan
Three Islamist insurgents, including a man tasked with delivering judgment according to sharia law, were killed by law enforcement officers in Kizlyar forest in the Russian province of Dagestan on Friday.

The sharia judge, Magomed Makhmudov, found dead with a machinegun next to him, was the only militant to be identified so far, the National Anti-Terrorist Committee said. He was on a wanted list since 2011.

Heavy gunfire on the outskirts of the forest prevented the law enforcement personnel from picking up the other two bodies for identification, a law enforcement source said earlier.

The special services located the so-called "Kizlyar gang" near the eponymous village earlier on Friday, reports said.

Attempts were made to detain them, but the insurgents fought back with automatic rifles and a grenade launcher, injuring three policemen and four army soldiers, two of whom were hospitalized. An operation to detain or eliminate them was in progress.
Posted by: tipper || 05/12/2012 15:43 || Comments || Link || E-Mail|| [6459 views] Top|| File under:
Two Servicemen Killed, Seven Wounded in Caucasus
[An Nahar] Two Russian soldiers died in a shootout with

Death Eaters

in the Caucasus region of Dagestan
...a normally inoffensive Caucasus republic currently bedevilled by low-level Islamic insurgency, occasional outbreaks of separatism, ethnic tensions and terrorism, primarily due to its proximity to Chechnya. There are several dozen ethnic groups, most of which speak either Caucasian, Turkic, or Iranian languages. Largest among these ethnic groups are the Avar, Dargin, Kumyk, Lezgin, and Laks. While Russers form less than five percent of the population, Russian remains the primary official language and the lingua franca..
where violence shows no sign of easing, police said Friday.

The shootout, which also left four servicemen and three

coppers

maimed

, took place just outside the village of Tsetkovka in the Caspian Sea region on Thursday, regional police said.

"As a result of the fighting, two servicemen died of gunshot wounds," police said in a statement. Two servicemen and three

coppers

were hospitalized in the Dagestani town of Kizlyar, while another two servicemen were hospitalized in Grozny in next-door Chechnya.

Citing preliminary information, a

front man

for Dagestani interior ministry told Agence

La Belle France

Presse that one of the

Death Eaters

had been killed in the shootout. He declined to elaborate.

Dagestan experiences almost daily shootings and bombings that officials blame on

small-time Mister Big

s and Islamists with links to Chechnya, where the Kremlin fought two wars over the past 20 years.

Fuelled by endemic poverty and corruption, the

Death Eaters

are seeking to establish an independent Islamic state across the northern Caucasus.
Posted by: Fred || 05/12/2012 00:00 || Comments || Link || E-Mail|| [6457 views] Top|| File under: Islamic Emirate of Caucasus
Roadside bomb kills four in Peshawar
At least four people were killed and 12 others wounded when a remote-controlled bomb hit a police vehicle in the northwestern city of Peshawar on Saturday morning. Local media reported the explosion happened at about 9:00 a.m. local time when a remote-controlled bomb hit a police vehicle passing on the road.

At least one policeman was killed and several women were wounded in the blast. The blast also destroyed five vehicles. All the wounded were rushed to the hospital, where at least four of the critically injured people died.
Posted by: ryuge || 05/12/2012 05:58 || Comments || Link || E-Mail|| [6457 views] Top|| File under:
Two men found shot dead
[Dawn]
Two young men who had been missing since Wednesday were found

rubbed out

in a Korangi No 6 area within the remit of the Awami Colony

cop shoppe

early on Thursday, police said.

They said some

faceless myrmidons

brought 24-year-old Samiullah and 26-year-old Mohabat Khan to the Korangi No 6 area near the petrol pump street on three

cycle of violence

s.

They pushed them over the road and opened fire on them and fled, the police said quoting some area residents as saying.

The police said Mohabat got two bullets to the head and Samiullah three bullets to the head and the neck.

The police took the bodies to the Jinnah Postgraduate Medical Centre for medico-legal formalities.

They said that identification of the two victims became possible through a phone number slip which was found with the victim.

When the police called on the number, it turned out to be one of the victims' family's, who were informed about the incident, the police said.

The family rushed to the JPMC, where the victims were identified as Samiullah and Mohabat Khan.

Awami Colony

cop shoppe

SHO Javed Brohi said that Mohabat was a resident of Manghopir area where he worked in a marble factory on the main Manghopir Road while Samiullah was a resident of Qasba Colony and worked at a towel factory in Korangi.

Both victims were unmarried and hailed from

Beautiful Downtown Peshawar

.

The exact motive for the double murder remained unclear. The police, however, suspected that it could be part of ethnic violence in the city.

An FIR (156/2012) under Sections 302 (premeditated murder) and 34 (common intention) of the Pakistain Penal Code was registered against

faceless myrmidons

on a complaint of one of the victims' cousin, Sarwar Khan, at the Awami Colony

cop shoppe

.

Posted by: Fred || 05/12/2012 00:00 || Comments || Link || E-Mail|| [6457 views] Top|| File under:
Heroin haul worth $13.75m seized: officials
[Dawn] Pakistain said Friday it had seized one of its largest ever hauls of heroin, impounding 125 kilograms (275 pounds) of the narcotic worth an estimated $13.75 million on the international market.

The seizure is the largest since May last year when the authorities seized 375 kilograms of the drug.

The authorities examined a refrigerated container at Bloody Karachi


...formerly the capital of Pakistain, now merely its most important port and financial center. It may be the largest city in the world, with a population of 18 million, most of whom hate each other and many of whom are armed and dangerous...


port and found bags of heroin concealed by solution tape and balloons.


I had no idea heroin needed to be refrigerated. You learn something new every day.

"All 5,400 bags were de-stuffed and thoroughly examined and we found 830 pouches each weighing between 145 grams to 155 grams. The total weight of heroin was 125 kilograms," Babar Ali Shah, a customs official told

news hound

s.

"We have placed in long-term storage
Drop the gat, Rocky, or you're a dead 'un!
the clearing agent and one of his employees," Shah said.

Officials said the heroin was smuggled from neighbouring Afghanistan through Pakistain's northwestern province of Khyber-Pakhtunkhwa


... formerly NWFP, still Terrorism Central...


"This is the second biggest heroin seizure in the history of Pakistain,"another customs official Qamar Thalho said, putting the value of the stash at $0.55 million on the local market and $13.75 million on the international market.

He said the narcotic hidden in a container was booked for Malaysia.

Pakistain has more than four million drug addicts in a population of nearly 180 million, according to figures compiled by the ANF, which is responsible for investigating and prosecuting drug offences.

Opium poppy is grown on the Pakistain-Afghanistan border, a region infamous for Taliban and al Qaeda-linked strongholds, and branded the most dangerous place in the world for Americans by US President Barack Obama
The Cambridge police acted stupidly...
Posted by: Fred || 05/12/2012 00:00 || Comments || Link || E-Mail|| [6462 views] Top|| File under: Narcos
Israel-Palestine-Jordan
2 More Palestinians Carrying Explosives Arrested Near Tapuch Junction
Two Paleostinians were placed in long-term storage
Yez got nuttin' on me, coppers! Nuttin'!
near Tapuch Junction after they wee found in possession of two

bomb

s and Molotov cocktails.


Fifth such arrest in about a week -- the very definition of unimaginative insanity

.Border Guard sappers defused the explosives safely. The men were turned over to security forces for further interrogation.
Posted by: trailing wife || 05/12/2012 00:00 || Comments || Link || E-Mail|| [6457 views] Top|| File under:
Southeast Asia
Two terrorists killed in attack on Thai army post
Two terrorists militants were killed and one soldier injured when terrorists insurgents attacked a military base in Narathiwat province on Wednesday night.

About 20 terrorists militants attacked the base for Narathiwat Task Force 30. Two terrorists militants were killed and one soldier injured the fight, which lasted about 30 minutes. Two rifles were recovered from the bodies of the two terrorists militants.

The dead terrorists attackers were identified as Mumalo Wataebungae, 29, and Muhamad Manor Kamasa, 28. There was an arrest warrant out for each of them for violating the emergency law and for an ambush on a military unit in Ruso district in 2009.

A police official said the recovered rifles had been stolen from the base for Narathiwat Task Force 38 during an attack by terrorists militants on Jan 19 this year. Four home-made hand grenades were also recovered by a police team which examined the site of the battle this morning.
Thailand calls on OIC to condemn violence
Posted by: || 05/12/2012 23:17 || Comments || Link || E-Mail|| [6459 views] Top|| File under: Thai Insurgency
Syria-Lebanon-Iran
Tens of Thousands of Protesters Defy Syrian Regime Gunfire, 13 Dead
[An Nahar] Syrian forces killed at least 13 people as tens of thousands of protesters defied regime gunfire and

erupted into the streets

on Friday, a day after twin bombings killed dozens of people in Damascus


...Capital of the last remaining Baathist regime in the world...


, a monitoring group and activists reported.

Four people were killed in the central province of Hama, two in the northeastern province of al-Hasakeh, two in the southern province of Daraa, one in the central province of Homs and one in the northern province of Aleppo


...For centuries, Aleppo was Greater Syria's largest city and the Ottoman Empire's third, after Constantinople and Cairo. Although relatively close to Damascus in distance, Aleppans regard Damascenes as country cousins...


For its part, the Syrian Observatory for Human Rights said

For its part, the Syrian Observatory for Human Rights said troops shot and

maimed

five protesters in the capital and 20 in the Hama town of Helfaya, where two civilians also died, and they killed one demonstrator in the northern city of Aleppo.

Aleppo-based activist Mohammed al-Halabi said the protester died from his wounds after regime forces opened fire in the Salaheddine neighborhood.

For its part, state television


... and if you can't believe state television who can you believe?


said troops killed a would-be

jacket wallah

in the city.

"The Syrian authorities have foiled an attempted

suicide kaboom

in al-Shaar area in Aleppo, and killed the would-be attacker," the channel added, saying the attacker's car was laden with 1,200 kilos (2,640 pounds) of explosives.

Halabi said "thousands of people are protesting in spite of gunfire. They are condemning the criminality of yesterday's bombing."

They also condemned the United Nations


...an international organization whose stated aims of facilitating interational security involves making sure that nobody with live ammo is offended unless it's a civilized country...


for failing to stop the violence in Syria, calling for "immediate international military intervention," Halabi said.

The crackdown took place a day after Thursday's

kaboom

s struck the capital during the morning rush hour.

They were the deadliest in 14 months of unrest, killing 55 people and wounding nearly 400, to a chorus of international condemnation.

The United Nations called on both sides in the conflict to cooperate with a month-old ceasefire as Hereditary President-for-Life Bashir Pencilneck al-Assad


The Scourge of Hama...


's regime and the opposition traded accusations over the perpetrators of the Damascus carnage.

Elsewhere in the country, five civilians were

maimed

when regime troops opened fire in the Tadamon neighborhood" of Damascus to quell protests, said the

Britannia

-based Observatory.

Thousands of people took part in anti-regime demonstrations across Syria after the weekly

Moslem

prayers, with the Observatory singling out Idlib province in the northwest, Hama in the center and the eastern province of Deir Ezzor.

Thursday's bombings have raised fears that

thug

elements could be taking advantage of the deadlock in Syria to stoke the unrest.

World powers condemned the attacks that targeted a military intelligence building and urged both sides to the conflict to adhere to the ceasefire brokered by U.N.-Arab League


...an organization of Arabic-speaking states with 22 member countries and four observers. The League tries to achieve Arab consensus on issues, which usually leaves them doing nothing but a bit of grimacing and mustache cursing...


envoy Kofi Annan

...Ghanaian diplomat who served as the seventh and so far the worst Secretary-General of the UN. Annan and the UN were the co-recipients of the 2001 Nobel Peace Prize for something or other that probably sounded good at the time. In December 2004, reports surfaced that Kofi's son Kojo received payments from the Swiss company Cotecna, which had won a lucrative contract under the UN Oil-for-Food Program. Kofi Annan called for an investigation to look into the allegations, which stirred up the expected cesspool but couldn't seem to come up with enough evidence to indict Kofi himself, or even Kojo...
The Security Council urged the regime and rebels to "immediately and comprehensively" implement Annan's six-point peace plan, "in particular to cease all armed violence".

U.N. leader
the ephemeral Ban Ki-moon


... of whom it can be said to his credit that he is not Kofi Annan...


, who warned earlier this week of possible civil war if Annan's plan failed, also renewed a call for all sides to cease violence and "to distance themselves from indiscriminate bombings and other terrorist acts."

Syria's U.N. envoy, meanwhile, said Britons, French and Belgians were among

imported muscle

killed in the country's escalating conflict and that there was al-Qaeda involvement.

In northwest Idlib, a flashpoint of unrest, protesters held up slogans reading: "When are you going to understand? There is no al-Qaeda here," according to amateur videos posted by activists on YouTube.

Ambassador Bashar Jaafari told the Security Council 12

imported muscle

had been killed and 26 nabbed
Drop the rosco and step away witcher hands up!
in recent

festivities

with Syrian forces, "including one French citizen, one British citizen, one Belgian citizen."

A list of the 26 nabbed
Drop the rosco and step away witcher hands up!
had been sent to Ban and the Security Council.

Syria's main regional ally Iran accused Western powers of orchestrating Thursday's bombings, with First Vice President Mohammad Reza Rahimi saying the attacks were aimed at halting reforms in the country.

"The terrorist acts were guided by (global) arrogance and the enemies of free nations," Rahimi said, quoted by state news agency IRNA, using the Islamic Theocratic Republic's term for Western powers.

Assad's regime and the opposition traded accusations over the attacks.

The government blamed foreign-backed "terrorists," while the main opposition coalition, the Syrian National Council, said authorities were resorting to "terrorism" to bury the Annan plan.

Middle East expert Joshua Landis wrote on his blog that, given that law and order was breaking down in Syria, "we should expect the spread of radical groups."

"The Syrian state, being one of the most intrusive and repressive in the Middle East, was able to thwart radical groups," he wrote. "As its capabilities decline, so will its ability to keep such groups from penetrating Syrian society."

The uprising in Syria began as a peaceful popular revolt but has turned into an insurgency amid mounting calls to arm rebels seeking to overthrow Assad.

More than 12,000 people, the majority of them civilians, have died since the uprising began, according to the Observatory, including more than 900 killed since the April 12 truce went into effect.

Neeraj Singh,

front man

for the U.N. observer mission overseeing the putative truce, said 105 monitors had so far arrived in Syria out of an expected total of 300, and had been deployed in flashpoints including central Homs and Idlib.

"Where we have our military observers on the ground, they have had a calming effect on the situation," Singh said. "At the same time, we have seen a worrying trend of improvised

bomb

s being used."

In other developments, the European Union


...the successor to the Holy Roman Empire, only without the Hapsburgs and the nifty uniforms and the dancing...


is set to slap new sanctions on Syria, imposing an assets freeze and visa ban on two firms and three people, EU diplomats said in Brussels.

Posted by: Fred || 05/12/2012 00:00 || Comments || Link || E-Mail|| [6460 views] Top|| File under: Govt of Syria
Who's in the News
47
[untagged]
5
Govt of Pakistan
2
Govt of Syria
2
al-Qaeda in Arabia
2
al-Qaeda in Pakistan
1
Islamic Emirate of Caucasus
1
Jamaat-e-Islami
1
Narcos
1
Thai Insurgency
1
al-Shabaab
1
Arab Spring
1
Boko Haram
1
Commies
Bookmark
E-Mail Me
The Classics
The O Club
Rantburg Store
The Bloids
The Never-ending Story
Thugburg
Gulf War I
The Way We Were
Bio
Merry-Go-Blog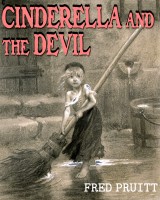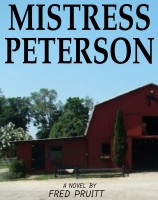 On Sale now!


A multi-volume chronology and reference guide set detailing three years of the Mexican Drug War between 2010 and 2012.

Rantburg.com and borderlandbeat.com correspondent and author Chris Covert presents his first non-fiction work detailing the drug and gang related violence in Mexico.

Chris gives us Mexican press dispatches of drug and gang war violence over three years, presented in a multi volume set intended to chronicle the death, violence and mayhem which has dominated Mexico for six years.
Click here for more information


Meet the Mods
In no particular order...


Steve White
Seafarious
Pappy
lotp
Scooter McGruder
john frum
tu3031
badanov
sherry
ryuge
GolfBravoUSMC
Bright Pebbles
trailing wife
Gloria
Fred
Besoeker
Glenmore
Frank G
3dc
Skidmark
Alaska Paul



Better than the average link...



Rantburg was assembled from recycled algorithms in the United States of America. No trees were destroyed in the production of this weblog. We did hurt some, though. Sorry.
3.230.143.40

Help keep the Burg running! Paypal: