Africa Horn
100,000 Somalis fled homes since Jan.: UNHCR
[Al Arabiya Latest] More than 100,000 people have been forced to flee their homes across Somalia since the start of the year amid "relentless and indiscriminate" fighting, the U.N. refugee agency said Friday.

The office of the U.N. High Commissioner for Refugees (UNHCR) warned that more people could pour into an overcrowded refugee center in neighboring Kenya's Dadaab camp which is now already hosting 270,000 refugees.

"UNHCR is extremely worried about the worsening situation for the civilian population in Somalia which is, once again, exposed to relentless and indiscriminate fighting in Mogadishu and elsewhere in the country," said Andrej Mahecic, the agency's spokesman.


Perhaps they could get the Pakistanis and the Mighty Uruguayans to send in a peace-keeping force ...
Posted by: Fred || 03/13/2010 00:00 || Comments || Link || E-Mail|| [952 views] Top|| File under: al-Shabaab
Africa North
Fatwa condemning terrorism fuels Maghreb debate
[Maghrebia] Maghreb imams and other experts on Islam are reacting with everything from doubt to cautious optimism about a fatwa against terrorism issued by a prominent Pakistan-born religious scholar.

The 600-page fatwa, which was issued in London on Tuesday (March 2nd) by Dr. Muhammad Tahir Qadri, says "hellfire" awaits suicide bombers, and categorically rejects attacks that kill innocent people. "Look at our deplorable situation today," Qadri said in an interview that appeared March 5th in the London-based newspaper al-Sharq al-Awsat. "People are killed inside mosques and on the streets. They are killed while sleeping in their beds. Terrorists bomb marketplaces where women, children and the elderly get killed. There is no justification for this at all."

Qadri, born in 1951 in Pakistan's Punjab province, received his Ph.D. from Punjab University. A lecturer in Islamic Sciences since 1974, he has also worked with various Pakistani government bodies, including the High Court and the Ministry of Education.

Many in the Maghreb welcomed Qadri's fatwa, which includes the opinions of key ancient and modern scholars, as an important step forward.

In Mauritania, Salick Ould Yerbe, the imam of a Nouadhibou mosque, told Magharebia that the fatwa "is very important and will have a good impact, God willing, on the souls of Muslims". He said the fatwa's content had been explained by Mauritanian scholars "who have issued repeated fatwas that terrorism and violence have no place in the true religion of Islam, and that the fate of suicide bombers is hell".

Mohamed El Koury Ould Abd El Hay, a Mauritanian professor of fiqh, called the fatwa "a decisive and binding argument for those who believe in God and the Last Day. I think that its impact will be very big, especially in our Islamic world." "There is no doubt that Sheikh Qadri and people like him ... have recognised the damage brought by terrorism to the Islamic religion and Muslims everywhere across the world", the professor added.

In Tunisia, Professor Monia Ferjani, an expert on Islamic movements, said that "finally, a Muslim scholar has come forward and condemned suicide bombing, calling it by its real name, 'terrorism', and issuing a fatwa calling it blasphemy". "We've been desperate for such fatwas that condemn violence in all its shapes and forms," added Ferjani.

"Islam has always appealed for dialogue and rejected violence," Said Bouziri, a theology professor at the Tizi Ouzou University in Algeria, told Magharebia. "If even one life is saved as a result of that fatwa, I consider that a victory."

Some Maghreb analysts had doubts about the fatwa, though more based on concerns over its form and effectiveness than out of conflict with its content. A Moroccan expert on Islamic movements, Mohamed Darif, told Magharebia that the Muslim world's many schools of thought, including Arab, Asian and European currents, detracted from efforts to establish unified positions. "This kind of fatwa, pronounced in London, can't have an impact on the Arab world, given that imams have always condemned acts of terrorism", Darif told Magharebia. "This scourge can only be tackled by way of... security policies and laws", added the expert. "So far, this policy has borne fruit in Morocco".

Abdelbari Zemzemi, a Moroccan imam and member of Parliament, said that terrorist groups do not heed fatwas issued by imams because such extremists have their own points of reference. "In the Muslim world, all Islamic ulemas denounce acts of terrorism," said Zemzemi. "The role of imams is to make the public aware of this, so that they don't veer towards fundamentalism." The imam added that it is "essential" not to lump fundamentalists together with those who defend their own land, especially in Palestine.

"I agree with the rationale behind it," said Tunisian lawyer and feminist thinker Bochra Belhadj Hmida of the fatwa; nevertheless, she rejects it "because a fatwa is a political tool that governments use to serve their present interests."

What is needed, Hmida continued, "is for governments to loosen up on the media and make them accessible to thinkers in the region, who are capable of developing societies, media and arts."

Other Maghreb experts and scholars took a mixed view of Qadri's fatwa, assessing it as having both strong and weak points. The head of Amnesty International in Tunisia, Lotfi Azzouz, called the fatwa "valuable but hard to implement, especially by the young people, because of their inclination toward radicalism, and away, to an extent, from rationalism".

Azzouz added that "Islamic institutions are governmental and authoritarian institutions, and because of conspiracy and subordination to the government, they've lost credibility with the people; even ... similar fatwas go unrecognised".
Posted by: Fred || 03/13/2010 00:00 || Comments || Link || E-Mail|| [718 views] Top|| File under: Global Jihad
AQIM encroachment on Sahel worries Mauritania, Mali
[Maghrebia] Mauritania and Mali are concerned by the number of al-Qaeda terrorists who have left Algeria's Kabylie region to join armed Islamist groups in the Sahara-Sahel, Mauritanian news agency ANI reported on Thursday (March 11th). Officials reportedly fear that the vast Sahara region of northern Mali and Mauritania will turn into the new AQIM battlefield.

On Thursday, al-Qaeda in the Islamic Maghreb claimed responsibility for the deadly March 8th suicide bomb attack on an army barracks in western Niger.
Posted by: Fred || 03/13/2010 00:00 || Comments || Link || E-Mail|| [386 views] Top|| File under: al-Qaeda in North Africa
Bangladesh
Combing operations against outlaws soon
[Bangla Daily Star] The government is about to begin another round of combing operations in the nation's south-western districts to curb the recent increase in criminal activities by outlawed parties.

Highly placed sources told The Daily Star that operations will commence shortly after the State Minister for Home Shamsul Haque Tuku visits Khulna on March 16.

The operations are a response to the non-fatal bomb attack on Khulna's Phultala upazila Chairman Sarder Alauddin Mithu on March 6.

The state minister said, "In the wake of rising of criminal activities in the region, I will hold a series of meetings with law enforcement agencies in Khulna.

"I will provide the necessary guidelines to root out criminal activity, especially by outlawed party men."

He said the government will show zero tolerance to extremists.

Fugitive outlaw party men and those released on bail from various jails have regrouped over the last year and have contributed to a slide in law and order in the region.

Over 100 chairmen of upazila and union parishads in 10 districts of Khulna division have left their localities since the bomb attack.

Many are reported to have filed general diaries with police seeking protection, said sources at intelligence agencies.

Ashraful Alam Khan, chairman of Batiaghata upazila parishad and organising secretary of Khulna district Awami League said, "Chairmen in seven unions of my upazila have shifted their families to rented premises in Khulna city, out of fear of being killed by listed outlaws."

Rupsha Upazila Parishad Chairman Sheikh Ali Akbar said notorious outlaws are moving freely and making death threats to various professionals.

Monirul Hasan Bappi, chairman of Srifaltala union under Rupsha upazila, said he has received three death threats over his cellphone in the past month.

DIG of Khulna Range police Sheikh Himayetuddin said, "We are on the alert and we have taken adequate measures to capture the criminals and outlaws."

Posted by: Fred || 03/13/2010 00:00 || Comments || Link || E-Mail|| [354 views] Top|| File under:
Britain
Irish police release three held over cartoonist 'death plot'
Three of seven Muslims detained over a suspected plot to assassinate a Swedish cartoonist have been released from custody.

Gardaí last night confirmed a man and two women were freed after three and a half days of questioning. A file will be prepared for the Director of Public Prosecutions, they said.

Three men and one woman remain in garda custody in the south east of the country over an alleged international conspiracy to murder Lars Vilks, who controversially depicted the Prophet Mohammed with the body of a dog.
Posted by: ryuge || 03/13/2010 06:07 || Comments || Link || E-Mail|| [368 views] Top|| File under:
Mom says daughter held in Ireland in terror plot
NO LINK: Tipper, please provide one ...


A 31-year-old mother from Colorado was one of seven Muslims arrested this week in Ireland in an alleged plot to assassinate Swedish cartoonist Lars Vilks, the woman's parents said Friday. Christine Mott of Leadville said she was told of the arrest of her daughter, Jamie Paulin-Ramirez, in the case by the FBI and other federal law enforcement agencies.


Jihad Jamie ...


She told The Associated Press that her daughter disappeared last September and later told her family she went to Ireland with her 6-year-old son and married an Algerian whom she met online.

Irish authorities only identified the seven as three Algerians, a Libyan, a Palestinian, a Croatian and an American woman married to one of the Algerians. They were arrested Tuesday, hours before U.S. authorities unveiled a terror indictment against Colleen LaRose, 46, of Philadelphia, who bills herself as "Jihad Jane".

LaRose is accused of plotting with others to kill Vilks because of his 2007 sketch depicting the head of the Muslim prophet Muhammad on a dog's body. The drawing provoked terror front Al-Qaida in Iraq to offer a $100,000 bounty for his slaying.

Denver FBI officials say they can't confirm that the FBI had contacted Mott about the case. The U.S. Justice Department did not immediately return a call for comment early Saturday.

The Wall Street Journal, quoting anonymous sources familiar with the case, reported on its Web site that Paulin-Ramirez was being held in the alleged plot.

Her stepfather, George Mott, said the FBI seized a desktop computer in late September but did not tell the family what they found. The Motts said they're concerned for the welfare of their grandson, who has been placed in the custody of Ireland's foster care system.

"This is about my baby," Christine Mott said. "We need some help to get this baby back. I'm concerned about my daughter but I'm concerned about our baby boy because he shouldn't be caught in the middle of this."

The Motts said Paulin-Ramirez announced to her family last spring that she was converting to Islam and began wearing headscarves.

"It came out of left field," Christine Mott said. "I knew she was talking to these people online... What caused her to turn her back on her country, on her family and become this person? I don't know how or why. All I know is she was in contact with this Jihad Jane. "The only thing I could think of is that they brainwashed her."

Christine Mott said her daughter was getting 4.0 grades as she studied to become a nurse practioner and was working a $30,000 job at Eagle Valley Medical Clinic in nearby Edwards.

This article starring:
Colleen LaRose
Jamie Paulin-Ramirez
Posted by: tipper || 03/13/2010 04:04 || Comments || Link || E-Mail|| [381 views] Top|| File under:
China-Japan-Koreas
How N. Korea Goes About Exporting Arms
Essential primer.


Curbing North Korea's illicit arms trade is difficult since the renegade country launders containers carrying weapons three or four times, a defector who was in charge of illicit arms deals told the Chosun Ilbo on Monday.

The defector revealed that a factory in Jagang Province, which is believed to produce tractors, is the center of the communist country's weapons production, including chemical warheads. The defector, who is under police protection, did not want his identity to be revealed fearing reprisal attacks against family members still in the North.

◆ Foreign Forwarders Transport Weapons

Five departments of the North Korean government are involved in arms exports: the military arms production wing of the Workers' Party, the Second Academy of Natural Sciences, the Surveillance Division of the People's Armed Forces, Operational Department of the Workers' Party and the Second Economic Committee. He said the Economic Committee, which is directly under the control of the powerful National Defense Commission, is the biggest.

The military arms production wing procures materials for the Yongbyon nuclear plant and North Korea's nuclear weapons program. "The General Bureau of Atomic Energy only produces yellow cake [the seed material for higher-grade nuclear enrichment], while the arms production wing is in charge of the Yongbyon facility," the defector said. The Second Academy of Natural Sciences exports missiles and also provides after-sales service for exported products by upgrading performance and exchanging components.

"The main client is the research center of Iran's Revolutionary Guard, while experiments are conducted in unison," he said. Iran successfully test-fired a rocket on Feb. 3 which is believed to have been powered by the same engine as North Korean Rodong missiles.

But international sanctions against North Korea make it difficult to export weapons by conventional means. "This is where the Surveillance Division of the People's Armed Forces comes in," the defector said. Its "traders," who studied at Pyongyang University of Foreign Studies, are fluent in English and Chinese and sign deals with "forwarders" from other countries. Through this process, North Korea sends containers across the Apnok (or Yalu) River to China one third or half filled with weapons. "The forwarder who received this cargo enters a port in a third country, where the containers are filled with freight unrelated to weapons and the paperwork is completed," he said.

These "laundered" containers are laundered again in Hong Kong, Singapore or other ports. "The containers are mixed with other cargo in those transit points. They are searched, but not thoroughly," the defector added. "Even if customs or other officials roll their sleeves up and search for weapons, how can they possibly find the arms among the mountains of other containers headed to other countries?"

◆ 'Tractor Factory' Is Weapons Production Base

North Korea's main weapons production base is Kanggye General Tractor Plant No. 26. Before the Korean War, the plant was based in Pyongyang and made Soviet-designed PPSh 41 submachine guns but has since been relocated. Over 10,000 workers there manufacture ammunition and even chemical weapons. The People's Armed Forces is in charge of chemical weapons production. "The Bio-chemical research center affiliated with the military is located next to the Kanggye plant," the defector said. "The toxic gases produced at the research center are loaded onto warheads manufactured at the plant."

North Korean leader Kim Jong-il makes a point of visiting the factory two to three times a year. He last paid a visit on Dec. 9, 2009.

◆ AK-47 Rifles and Ammunition Are Top Sellers

"Small arms ammunition are hot export items and the Second Economic Committee even built a factory in Ethiopia," the defector said. The rugged AK-47s, which can operate flawlessly even in the sand-filled battlefields of the Middle East, are extremely popular, he said.

Anti-tank missiles are more complicated to manufacture, so the blueprints are in Russia, while North Korean factories are merely subcontractors. North Korean arms are believed to be exported to Bangladesh, Indonesia, Pakistan and the Philippines. "North Korean weapons with engines [such as tanks] are extremely poor quality, but those carrying warheads are not bad," the defector said. Around 20 percent of the parts used to make export versions of missiles are imported. But missiles for domestic use are made using mostly North Korean-made parts, so there is a difference in performance. "North Korea tried to import Harpoon anti-ship missiles from Taiwan," he added. "This probably has something to do with the South Korean Navy's use of the Harpoon missiles."
Posted by: Steve White || 03/13/2010 00:00 || Comments || Link || E-Mail|| [367 views] Top|| File under:
Seoul Pledges to Develop Nuclear Recycling Technologies
The government on Thursday pledged to develop technology that will dramatically reduce radioactive waste and recycle spent nuclear fuel as an alternative resource.


I'm sure they can find a use for all that pesky waste plutonium ...


The pledge, a thinly veiled protest against U.S. refusals to allow Korea to reprocess its own spent nuclear fuel rods, was made by Prime Minister Chung Un-chan in his opening speech at the 2010 Summit of Honor on Atoms for Peace and Environment that kicked off in Seoul.

"The premise to the successful worldwide adoption and use of atomic technology is bilateral or multilateral cooperation through sharing of relevant information and experience," he said. Seoul is banned from reprocessing spent fuel rods under a nuclear agreement with the U.S., signed in 1953 and amended in 1973. It expires in 2014, and the two sides are gearing up for negotiations for its renewal.

However, former International Atomic Energy Agency chief Mohamed ElBaradei, on Thursday said, "All new enrichment and reprocessing activities, anywhere in the world, in future should be put exclusively under multilateral control." ElBaradei said the "final step" would be "to convert all existing enrichment and reprocessing facilities from national to multinational operations."


Except for the operations in Iran, Pakistan and Syria ...


"This is, clearly, a tall order. However, if we lack the vision and the will to move in that direction, we risk witnessing the emergence of more and more nuclear-weapon-capable states, in addition to those which already have nuclear arsenals," he added.
Posted by: Steve White || 03/13/2010 00:00 || Comments || Link || E-Mail|| [352 views] Top|| File under:
Arab teacher wins round
City education officials discriminated against an Arabic-language school principal when they canned her for making comments to The Post defending students who wore shirts with the words "Intifada NYC," according to a ruling by the Equal Employment Opportunity Commission.

In the decision, released by her supporters yesterday, the EEOC says the Education Department "succumbed to the very bias that creation of the school was intended to dispel."

Debbie Almontaser, who headed up the Khalil Gibran International Academy in Brooklyn, told The Post in 2007 that "intifada" on the shirts meant simply "shaking off oppression" and was not an endorsement of the Palestinian uprising against Israel.

But the comments led to wide-spread calls for her firing.

"The EEOC's finding is without any basis whatsoever," said Paul Marks, Deputy Chief of Labor and Employment at the NYC Law Department.

Almontaser is seeking more than $300,000 in compensation for court costs, lost wages and pain and suffering. She also wants to get her job back. The EEOC has asked both parties to negotiate a settlement.
Posted by: tipper || 03/13/2010 06:27 || Comments || Link || E-Mail|| [342 views] Top|| File under:
'Net Posse Tracked 'Jihad Jane' for Three Years
While the rest of America was stunned to hear that a suburban Pennsylvania woman allegedly used the Internet identity of Jihad Jane and tried to join militant jihadists, for a group of 'Net vigilantes it was old news.

In fact, at least one of the Web sleuths claims to have alerted the feds to Colleen LaRose's alleged efforts to raise money and recruit fighters for Islamic terrorists and to carry out her own jihad.

Groups like JawaReport, Quoth the Raven and the YouTube Smackdown Corps claim they had been monitoring LaRose's growing militancy for three years, and watched as the Internet -- particularly YouTube -- fed her fervor.

They also said "Jihad Jane" is not the only one on the Internet that the groups are monitoring. "There are certainly many others out there who are more eloquent and appear to be more dangerous from the way they talk," a man calling himself Rusty Shackleford told ABC News.


Hah! That's what he calls himself! Asks him where he gets all those robots!


Shackleford, a pen name, says he is a libertarian college professor who created the blog JawaReport in 2004 after he was enraged that Iraqi Islamists had beheaded an American named Nick Berg. "It was my way of venting. But mostly it was about countering violent Islamist propaganda, specifically the videos that were being produced by al Qaeda in Iraq and other Salaafist jihadists fighting our troops," he said.

Shackleford said his goal from the beginning was combating violent Islamist material and support on the Web. "I'm a blogger, but also an activist against violent Islamism. One of the things we do is try and pressure Webhosts to remove Websites that belong to terrorist organizations. An example of this would be the dozen or so times we've successfully had the Taliban's website removed. The websites sometimes pop back up, sometimes not," Shackleford said.

Shackleford and other contributors to JawaReport and sites like it noticed YouTube had become a hub for videos and comments in support of violent extremism and attacks against the West and its allies, leading to the creation of the YouTube Smackdown.

Shackleford said the groups identify videos in support of violent Islamism and pressure the Web site to take them down, "as they would child pornography or other obscene material."

According to the "Quoth the Raven" blog, since the "smackdown" movement began in 2007, users have had over 31,000 videos removed from YouTube, and 695 users suspended. They say LaRose was one of those suspended.
Posted by: Fred || 03/13/2010 00:00 || Comments || Link || E-Mail|| [343 views] Top|| File under: al-Qaeda
More About That Al-Qaeda Suspect From NJ
Sharif Mobley, 26, worked for contractors at plants in New Jersey, Pennsylvania and Maryland from 2002 to 2008, mostly hauling materials and setting up scaffolding, plant officials said. Mobley, a U.S. citizen of Somali descent, has not been linked to any wrongdoing at any of the plants.

Mobley worked for contractors at the Salem and Hope Creek nuclear plants in New Jersey from 2002 to 2008; the Peach Bottom, Limerick and Three Mile Island plants in Pennsylvania from 2003 to 2007; and Calvert Cliffs in Maryland for two weeks in 2006, operators said.

Company officials said most of his work came during periodic refueling outages, when hundreds of contract employees descend on the plants. The workers do a variety of jobs, but "nothing technical," said Curt Jenkins, business manager at Mobley's union, Local 222 of the New Jersey Laborers Council.

Mobley had "vital access" that allowed him into any area of the plants where he worked in New Jersey, Jenkins said. But guards were posted in the most sensitive places, and "anywhere that you might be able to do anything, they pretty well got that pretty secure." Every worker entering a plant has to clear security, explosives and radiation checkpoints, and that information is recorded, the NRC's Sheehan said. The plants also teach employees to recognize and report suspicious behavior.

Jenkins said that he never saw any sign of trouble from Mobley and that he was a union member in good standing. "He always treated us with respect," he said. "Very well-mannered."

A law enforcement official says Mobley traveled to Yemen with the goal of joining a terrorist group. The official spoke on condition of anonymity because the investigation is still going on. A second official, also speaking on condition of anonymity, says the U.S. government was aware of Mobley's potential extremist ties long before his arrest. The official did not say how long the government had been paying attention to him.
Posted by: trailing wife || 03/13/2010 00:00 || Comments || Link || E-Mail|| [360 views] Top|| File under: al-Qaeda in Arabia
India open to dialogue if Pakistan curbs militants
[Iran Press TV Latest] India says Pakistan must transform itself to a genuine democracy and a responsible neighbor if it wants to resume stalled dialogue in the wake of the 2008 Mumbai attacks.

Speaking at a seminar on South Asian security, Indian Home Minister Palaniappan Chidambaram said Pakistan had proved to be a "difficult neighbor" ever since it gained independence in 1947, adding that India hopes for a political transformation in Islamabad.

The Indian minister went on to warn Pakistan of a "swift and decisive" response if it fails to curb militancy emanating from its soil.

"If another attack emanates from Pakistan soil or we have evidence to show that people in Pakistan were behind the attack, our response will be swift and decisive," he told TV TODAY, on the sidelines of the annual India Today Conclave in New Delhi, on Friday.

India broke off a four-year-long sluggish peace initiative with Pakistan after the November 26, 2008 Mumbai attacks, which killed 166 civilians. India blames the attack on Pakistan-based militants.

In reaction to the Indian official's remarks, Pakistani High Commissioner to India Shahid Malik said that dialogue is the only solution to the issue, adding that "I can assure you that Pakistan has no intention whatsoever in any aggressive designed activities against India."

Meanwhile, Chidambaram went further to ask the Pakistani government to provide proof of its commitment to India by giving authorities in New Delhi "the voice samples of the suspects we have named."

The Indian minister was referring to Hafiz Saeed -- a key suspect in the Mumbai attacks.

Chidambaram also rejected Pakistani Foreign Minister Shah Mahmood Qureshi's claim that India never demanded the arrest of Hafiz Saeed, the rabble-rousing head of the Lashkar-e-Taiba militant group blamed for the Mumbai killings.
Posted by: Fred || 03/13/2010 00:00 || Comments || Link || E-Mail|| [346 views] Top|| File under: Govt of Pakistan
JI blames Blackwater for Lahore bombings
[Geo News] Jamaat-e-Islami Amir Syed Munawar Hasan Friday alleged that infamous US security firm Blackwater was behind all terror attacks in Pakistan under the supervision of Interior Minister Rehman Malik. Addressing a news conference here on Friday, Hasan advised the ruling PPP to give the portfolio of interior ministry to someone else to save it's standing. The JI leader alleged that Karachi target killing and Lahore bombings were carried out by Blackwater. The Interior Minister was supervising all the activities of Blackwater across the country, he said. Such incidents, he said, would continue unless the interior minister was removed.

The Afghani soil is being used for 'proxy war', he said, adding the United States now wants to use Afghanistan against Iran. To a question, Hasan said that Pakistan-India talks would not yield results with solution of the Kashmir dispute.
Posted by: Fred || 03/13/2010 00:00 || Comments || Link || E-Mail|| [338 views] Top|| File under: Jamaat-e-Islami
Iraq
Iraqi poll body rejects criticism
The Independent High Electoral Commission of Iraq (IHEC) has fought back against its critics, after a day of fielding accusations of fraud, malpractice and incompetence. The IHEC is responsible for counting the votes in the March 7 general elections, and for investigating complaints about the voting process.

In frank interviews with Al Jazeera, senior figures in IHEC expressed frustration and indignation at the slew of criticisms. They were fully backed up by officials at Unami - the United Nations Assistance Mission for Iraq (TK) - who are dismayed and disappointed at the allegations.


There's a surprise ...


Faraj al-Hayderi, the chairman of IHEC, lashed out at Struan Stevenson, a European MP who had issued a statement claiming there were "suspicious delays" in announcing the results, and that "widespread fraud during the elections ... amounted to a plan to drive Iraq into a crisis".

Al-Hayderi said the allegations were a "complete fabrication", and that Stevenson had no professional contact with the many EU observers who had been stationed in Iraq for the vote. "He had nothing to do with the Iraqi elections. He's sitting over in Brussels and it's his own opinion," al-Hayderi said.


"He has to do something to protect his phoney-baloney job!"


Concerns about IHEC's ability to handle the volume of paperwork and computer programming involved in processing the election results of about 50,000 polling stations began to emerge when the commission cancelled a scheduled news conference on Tuesday when it had hoped to announce some of the preliminary results. This led to claims that the count was falling behind schedule.

But on the day the results began to emerge, Sandra Mitchell, Unami director of elections, denied those claims.

"The chairman of IHEC said it would take four days [from the elections]. Today is that day," Mitchell said. "From the UN's perspective, there is no delay and the counts are being released on schedule as planned."

She also defended IHEC against charges that it was understaffed, pointing out that they had three times the staff assigned to work on the provincial elections in 2009. "I don't think you could get many more staff into this facility, or that they could work any harder," Mitchell said.

But the allegations took on a more damaging turn when an article in the New York Times on Friday - since withdrawn by the editor, and replaced with a far more measured piece - claimed that the IHEC computer system was "overloaded and crashed for hours on Wednesday".


So the NYT isn't content to wreck America ...


That was a malicious distortion, Qasem al-Aboudi, an IHAC spokesman, said. He explained that the vast amount of data being processed for the election - the software required scans of the original documents to be entered into the database - means the server has to be reset once a day.

"It was not a crash - it was a routine service. At the start it took up to three hours, but now we are much quicker," al-Aboudi said.
Posted by: Steve White || 03/13/2010 00:00 || Comments || Link || E-Mail|| [356 views] Top|| File under:
Iraq initial results show PM taking slender lead
[Al Arabiya Latest] A senior member of Iraq's main secular opposition bloc on Friday protested of blatant fraud in favor of Prime Minister Nuri al-Maliki during Iraq's general election last weekend.

The national election commission, meanwhile, said the claims of fraud were either politically motivated or fuelled by lack of understanding of the counting procedures.


"I understand that very high officials from the Iraqi Electoral Commission have been caught cheating by entering false data on the election computer"
Struan Stevenson, president of Delegation for Relations with Iraq

But it would nevertheless investigate any complaints it received.

"There has been clear and flagrant fraud," said Intisar Allawi, a senior candidate in ex-prime minister Iyad Allawi's Iraqiya bloc, the main rival to Maliki's State of Law Alliance.

"There were persons who manipulated or changed the figures to increase the vote in favor of the State of Law Alliance."

She said that Iraqiya's own election observers for last Sunday's poll had found ballot papers in garbage dumps in the northern disputed province of Kirkuk.

The accusations came a day after the European Delegation for Relations with Iraq reported that "blatant attempts are underway to defraud the Iraqi people of their true democratic choice in last weekend's elections."

"I understand that very high officials from the Iraqi Electoral Commission have been caught cheating by entering false data on the election computer," President of the delegation Struan Stevenson told the European Parliament.

"It appears that massive efforts are going into attempts to deny victory to Mr Allawi and his secularist, nationalist Al-Iraqiya list, who clearly must have secured an outright victory in the polls when such blatant attempts at fraud are taking place," Stevenson added.

But Iyad al-Kinaani, an official in Iraq's Independent High Electoral Commission (IHEC), told AFP such claims were fuelled by political motivations or a lack of understanding of the count.

"When we receive any accusations and there are problems, we block the ballot box and start an investigation," Kinaani said.

"We are used to receiving these accusations from political blocs because either they do not know our procedures or they have not had good results in the election.

"That is why they are talking about fraud."
Posted by: Fred || 03/13/2010 00:00 || Comments || Link || E-Mail|| [360 views] Top|| File under:
Israel-Palestine-Jordan
Islamic Jihad: Peace process should be pronounced dead
[Ma'an] Hamas and Palestinian opposition factions organized rallies in Gaza to support the Al-Aqsa Mosque and other holy sites believed to be under Israeli threat, a representative said on Friday.

Demonstrators gathered at mosques throughout Gaza City, walking toward the Field of Palestine Part, then on to the ruins of the Palestinian Legislative Council.

Speaking in front of the PLC building, Islamic Jihad leader Muhammad Al-Hindi called on the Arab world "not to give a cover to those who want to give up Palestine," and withdraw their support for US-sponsored "proximity talks."

The Palestinian officials who participated in negotiations in past years must be exposed, Al-Hindi said demandeding a declaration of the failure of the peace process.

Hamas leader Khalil Al-Hayya addressed the crowd after Al-Hindi, saying "It's time for the Arab and Islamic nations to rise up to protect Al-Aqsa and the holy sites."

Addressing comments to his rival Fatah party, Al-Hayya said, "It's time to launch the resistance in the West Bank, let us unite on the bases of resistance," and called on Palestinians across the country to rise up in defense of Al-Aqsa.
Posted by: Fred || 03/13/2010 00:00 || Comments || Link || E-Mail|| [349 views] Top|| File under: Islamic Jihad
ME Quartet slams Israeli settlement plans
[Iran Press TV Latest] The Middle East diplomatic Quartet has condemned Israel's plans to build new housing units in annexed East Jerusalem al-Quds.

The group -- the European Union, the United States, Russia and the United Nations -- "condemns Israel's decision to advance planning for new housing units in East Jerusalem." "The Quartet reaffirms that unilateral actions taken by either party cannot prejudge the outcome of negotiations and will not be recognized by the international community," the group said in a statement released Friday.

The Quartet said that the Palestinian-Israeli peace and the creation of "an independent, contiguous and viable state of Palestine is in the fundamental interests of the parties, of all states in the region, and of the international community."

The party said it had agreed to closely monitor developments in Jerusalem and to keep under consideration "additional steps that may be required to address the situation on the ground."

Israel announced Tuesday during a visit by US Vice President Joe Biden that 1,600 new settler homes would be built in East al-Quds.

The announcement was made as indirect talks with the Palestinians appeared to have been resumed under United States mediation.

The Palestinians however said they would not enter direct or indirect peace negotiations with Israel unless it halts its new settlement plans.


But then, they wouldn't enter direct or indirect peace negotiations before the settlement plans, either.
Posted by: Fred || 03/13/2010 00:00 || Comments || Link || E-Mail|| [323 views] Top|| File under:
Clinton: Israeli settlements negative signal
[Iran Press TV Latest] US Secretary of state Hillary Clinton has criticized Israel for its announcement this week of plans to build new housing units in East Jerusalem Al-Quds.

On Friday, Clinton told Israeli Prime Minister Benjamin Netanyahu that Tel Aviv's latest settlement plans are a "deeply negative signal."


Who, oh who will PM Netanyahu ignore next when they deliver this message, President Obama himself?

She also said that the move has undermined trust and confidence in the so-called peace process.


Good enough. Let the rest of the world feel what Israel has felt for some time.

Clinton underlined that Israel is expected to take actions to improve the prospects for re-launching peace talks with Palestinians.


And the Palestinians? What is expected of them, dear Secretary Clinton?

The dispute opened up a rare diplomatic rift between the US and Israel, as the announcement for the new construction came while Vice President Joe Biden was in Israel.


And then VP Biden returned the favour by showing up for a state dinner in his honour a full 90 minutes late. I'd say Obama's people and Netanyahu's are even on points.

On Tuesday, Israel announced a decision to approve 16-hundred new housing units in East al-Quds. The move drew condemnation from the UN and even Israel's western allies.
Posted by: Fred || 03/13/2010 00:00 || Comments || Link || E-Mail|| [492 views] Top|| File under:
Syria-Lebanon-Iran
Arab, Libyan Sources: Ahmadinejad and Meshaal Not Invited to Arab Summit in Tripoli
[Asharq al-Aswat] Whilst a senior Libyan official informed Asharq Al-Awsat that Libyan authorities are ready to hold the first Arab Summit in Libya at the end of this month, and that all logistic arrangements have been completed, well-informed Arab sources stated that Libya still owes the Arab League approximately 20 million dollars in total for not paying its regular share to the annual budget of the Arab League over the past four years.

Asharq Al-Awsat learned that Libyan President Colonel Muammar al Gaddafi will ask the Arab Summit to take the immediate decision to halt any negotiations with Israel in light of the Jewish state continuously belittling Arab and international endeavours to establish peace in the Middle East.

A prominent Libyan official said, "Colonel al Gaddafi would like the Tripoli Summit to revive the famous three No's of the Khartoum Summit [1969] in view of the fact that the political scene in the region has not changed much since the 1960s."

Arab sources have stated that the Tripoli Summit is at risk because of current divisions in Arab relations, indicating that without real reconciliation, the Tripoli Summit will be nothing more than a cover up of these disputes rather than a method to solve them.

In a telephone conversation, the Libyan official told Asharq Al-Awsat that Libya will not extend an invite to Iranian President Ahmadinejad or head of the Hamas Politburo Khaled Meshaal to attend the upcoming Arab Summit. The source maintained that the summit will be limited to Arab kings, heads of state and leaders who have already been invited to take part in the summit.

The source, who spoke to Asharq Al-Awsat on the condition of anonymity, said that Tripoli is enthusiastic about the upcoming summit and hopes the outcome will be in the best interest of the joint Arab project and it does not want to ruin the atmosphere surrounding the summit before it is held.

The source added, "Some of our Arab brothers believe that Iran has no right whatsoever to attend the summit on the basis that it is an annual meeting that concerns the presidents and heads of state and leaders of Arab countries only. Even though we believe in the necessity of improving Arab-Iranian relations and engaging in serious political dialogue with non-Arab neighbouring countries, the Iranian President Ahmadinejad will not be invited to attend the summit." "Nevertheless, we might invite Iranian Foreign Minister Manouchehr Mottaki to attend the opening session of the summit," said the source. The source maintained that Tripoli was also planning to extend an invitation to UN Secretary General Ban Ki-Moon, the President of Malawi in his capacity as the current Chairman of the African Union, the President of the European Commission [Jose Manuel Borroso], and King Juan Carlos of Spain whose country presides over the current rotating EU Presidency.

The Libyan source stated that "there is a classic list of invitees that was always drawn up during all former Arab summits, and so the Libyan authorities will preserve the same tradition."

There has been increasing speculation over the likelihood of some Arab leaders not attending the Tripoli Summit such as Egyptian President Hosni Mubarak, who has recently undergone surgery to remove a gall bladder in Germany, and Lebanese President Michel Suleiman against the backdrop of the Libyan-Shia dispute over the fate of Imam Musa al Sadr who disappeared along with his travel companion in 1978.

Last January, President of Djibouti Ismail Omar Guelleh threatened to boycott the Tripoli Summit because Libya refused to pass a draft resolution condemning Eritrean policy against Somalia. Djibouti considered this a clear indication of the flaws in inter-Arab relations in general.

However, Arab and Libyan sources said to Asharq Al-Awsat that the Libyan leader, who will be presiding over the Arab Summit for the first time, hopes there will be an effective Arab presence and distinct meetings to crown the successful return of Libya to the international community after decades of hostilities with the West and the US.

Libyan officials said they hoped President Mubarak would recover quickly and be able to attend the Arab Summit in view of the warm bilateral relations between both countries and between Mubarak and Colonel Gaddafi. Cairo has not yet officially announced whether or not President Mubarak, who is currently recuperating in Germany, will attend the Arab Summit or whether he will delegate Egyptian Prime Minister Dr. Ahmad Nazif or Minister of State for Parliamentary Affairs Dr. Moufid Shehab to head Egypt's delegation in the event of President Mubarak's absence.

An Egyptian official said, "It is still too early to decide. The entire matter depends on the President's health after surgery. He might not be able to attend simply because the summit requires physical effort and strength owing to the series of meetings held on the sidelines."

The Egyptian President did not attend the last two Arab summits held in Syria and Qatar respectively. Dr. Moufid Shehab headed the Egyptian delegation in both of these summits and he is being nominated by Egyptian political circles to succeed incumbent Secretary General of the Arab League Amr Moussa whose second term will come to an end early next year.

With respect to the Lebanese President, an official in the Libyan government said that Libya would welcome him if he decided to take part in the summit. However, the Libyan official indicated that the Lebanese state should try and keep its relations with Libya away from "political and media wrangling" carried out by some Shia circles in Lebanon.

The official added, "We understand that the decision lies with the President of Lebanon himself. If he decides to attend, that would be good. The entire matter concerns the Lebanese government. We are not involved in any rivalry with any Lebanese party."
Posted by: Fred || 03/13/2010 00:00 || Comments || Link || E-Mail|| [346 views] Top|| File under: Govt of Iran
British hostage endured mock executions in Iraq
[Al Arabiya Latest] British computer expert Peter Moore, held captive in Iraq for 2-1/2 years until his release in December, has said he was tortured and subjected to mock executions by a well-trained kidnap gang. In an interview with the Times newspaper, Moore said his kidnappers had links with the Iraqi government and denied U.S. intelligence assessments that he had been held for part of the time in Iran.

He said he and his four British guards were seized from an Iraqi Finance Ministry building in Baghdad in May 2007 by dozens of men in the uniforms of Iraqi security forces. "They were Iraqi resistance. They have representation in the government," he said.

Moore denied the gang was acting on the orders of Iran's Revolutionary Guard. "The only Iranian link is that there is an interest in Iran, probably covert funding by Iran," he told the Times.

His captors were convinced he was a military intelligence officer and questioned him for hours, he said.

Three of Moore's British guards were killed by their captors, and the fourth was believed to have been killed although his body was never returned.
Posted by: Fred || 03/13/2010 00:00 || Comments || Link || E-Mail|| [350 views] Top|| File under: Govt of Iran
Who's in the News
42
[untagged]
4
Jamaat-e-Islami
2
Govt of Iran
2
al-Qaeda
1
al-Shabaab
1
Global Jihad
1
al-Qaeda in North Africa
1
Govt of Pakistan
1
Islamic Jihad
1
al-Qaeda in Arabia
1
Muslim Brotherhood
1
Palestinian Authority
1
TTP
Bookmark
E-Mail Me
The Classics
The O Club
Rantburg Store
The Bloids
The Never-ending Story
Thugburg
Gulf War I
The Way We Were
Bio
Merry-Go-Blog
Hair Through the Ages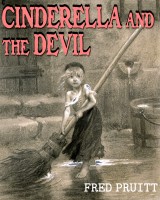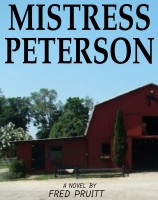 On Sale now!


A multi-volume chronology and reference guide set detailing three years of the Mexican Drug War between 2010 and 2012.

Rantburg.com and borderlandbeat.com correspondent and author Chris Covert presents his first non-fiction work detailing the drug and gang related violence in Mexico.

Chris gives us Mexican press dispatches of drug and gang war violence over three years, presented in a multi volume set intended to chronicle the death, violence and mayhem which has dominated Mexico for six years.
Click here for more information


Meet the Mods
In no particular order...


Steve White
Seafarious
Pappy
lotp
Scooter McGruder
john frum
tu3031
badanov
sherry
ryuge
GolfBravoUSMC
Bright Pebbles
trailing wife
Gloria
Fred
Besoeker
Glenmore
Frank G
3dc
Skidmark
Alaska Paul



Better than the average link...



Rantburg was assembled from recycled algorithms in the United States of America. No trees were destroyed in the production of this weblog. We did hurt some, though. Sorry.
3.235.45.196