Russia May Offer Aircraft For Afghan Transit
Russia could offer its military aircraft to help supply NATO-led soldiers fighting Taliban insurgents in Afghanistan, Foreign Minister Sergei Lavrov has said.

The Kremlin views Afghanistan as an area where Russian interests coincide with those of the United States, despite fierce disagreements on other issues.

When asked about ways to improve ties with the United States under new President Barack Obama, Lavrov said Russia was ready for close and wide cooperation on Afghanistan.

"Nonmilitary transit has already been granted as part of our agreements with NATO and the United States very recently received our agreement...for delivery of their cargoes for the needs of the international forces," Lavrov said.

"Additional steps are also possible," Lavrov said at a news briefing with European Union foreign policy chiefs in Moscow. "I would remind you that in April and May of last year we discussed with our NATO colleagues an agreement on the use of Russian military transport aviation for the needs of the international forces. There could be other agreements too."

"As President [Dmitry] Medvedev confirmed again recently, we are ready for the very closest and very widest cooperation on Afghanistan," Lavrov said.
Posted by: Fred || 02/12/2009 00:00 || Comments || Link || E-Mail|| [6462 views] Top|| File under: Taliban
Africa Horn
Sudan's Bashir must cooperate with ICC: UN
Sudan must work with the International Criminal Court whatever it decides regarding a possible arrest warrant for Sudanese President Omar Hassan al-Bashir over Darfur, U.N. chief Ban Ki-moon said on Tuesday.

"He should fully cooperate with whatever decisions the ICC makes," Ban told reporters at a news conference.

Last year chief ICC prosecutor Luis Moreno Ocampo asked the court's judges to indict Bashir for orchestrating what he described as a campaign of genocide in Sudan's western Darfur region that killed 35,000 people in 2003 and at least another 100,000 through starvation and disease.

Sudan rejects the term genocide and says 10,000 people died in the conflict. U.N. officials say at least 2.5 million were left homeless and put the death toll as high as 300,000.

U.N. diplomats say the judges will likely decide in favor of indictment and announce their decision this month.
Posted by: Fred || 02/12/2009 00:00 || Comments || Link || E-Mail|| [6462 views] Top|| File under: Govt of Sudan
Africa North
Egypt cracks down on Gaza activists and aid
The Egyptian government sent mixed signals to Gaza activists Wednesday as it seized 30 trucks of goods destined for Gaza, handed down a stiff sentence to a party activist who entered Gaza illegally and released an Egyptian-German activist whose detention sparked a worldwide campaign to free him.

Egypt's crackdown on Gaza activists comes amid effort to clamp down on the smuggling of goods across the Rafah border, the only crossing that bypasses Israel.

A security official told AFP that over the past two days police had seized 30 trucks laden with food, consumer goods and home appliances they say were destined to be smuggled into the Gaza Strip and arrested the drivers.
Posted by: Fred || 02/12/2009 00:00 || Comments || Link || E-Mail|| [6466 views] Top|| File under: Hamas
Bangladesh
No need for anti-terror taskforce
BNP Secretary General Khandaker Delwar Hossain yesterday said the proposed anti-terrorism South Asian taskforce to prevent militancy and terrorism in the region is 'unnecessary' and warned that it would be 'suicidal' for the country.

"Any bilateral system in the name of forming South Asian task force may create a new crisis. Even the growing terrorist activities of other countries may be extended to our country which couldn't be accepted," he said at a press briefing at party chairperson's Gulshan office.

He believes that law enforcing agencies, including armed forces, are enough to free the country from terrorism and militancy.

Delwar urged the countrymen to be aware of the issue and take preparation for resisting the move from forming the task force. He said it is a logical apprehension made by some political scientists and economists that Bangladesh might be turned into 'Gaza Valley' due to the proposed task force.

When asked whether they (BNP) know about the taskforce or not, he said, "I don't know any concrete information relating to the taskforce and that is why we have demanded disclosure of all the facts in this regard."

Replying to a query, Delwar criticized Foreign Minister Dipu Moni for keeping her mum when an Indian journalist termed Bangladesh as a 'buffer state' during joint press conference with Indian External Affairs Minister Pranab Mukherjee.

"We had said before that 1/11 was a conspiracy to establish a puppet government in the country and as a minister of a puppet government, how can she [foreign minister] understand the meaning of this question by which the Indian journalist defamed our country," he raised a counter question.

During the briefing, the BNP leader congratulated newly elected President Zillur Rahman and said, "We hope that the new president will conduct his activities as per the constitution, law and justice what he promised to the nation."

Party's Joint Secretary General Nazrul Islam Khan, former lawmaker Shamsuzzaman Dudu, Ilyas Ali, Khairul Kabir Khokon and Shiril Sultana and party office secretary Rizvi Ahmed, among others, were present.
Posted by: Fred || 02/12/2009 00:00 || Comments || Link || E-Mail|| [6462 views] Top|| File under:
China-Japan-Koreas
U.S. Warns It May Shoot Down Nork Missile
The U.S. state and defense secretaries on Tuesday warned North Korea against a missile test for which the Stalinist country seems to be preparing. Defense Secretary Robert Gates told reporters if North Korea is preparing to test-fire a ballistic missile with the continental United States considered a potential target, then the U.S. could shoot it down. But Gates added, "Since the first time that they launched the missile (in 2006) it flew for a few minutes before crashing, the range of the Taepodong-2 remains to be seen. So far, it's very short."

In a separate press conference, Secretary of State Hillary Clinton said, "North Korea has to understand that all of the countries in East Asia have made it clear that its behavior is viewed as unacceptable."

CNN on Tuesday said a U.S. spy satellite snapped an image of North Korea assembling telemetry equipment at its missile launch site in Musudan-ri on the east coast. Citing an anonymous high-ranking U.S. official, CNN reported the same events took place during North Korea's last Taepodong missile launch in October 2006.

An anonymous senior Pentagon official Tuesday that U.S. Pacific Command decided to move battleships to locations capable of monitoring North Korea's activities. The official added the U.S. government was monitoring the latest movements using all military assets.


Battleships? I think they mean, AEGIS-equipped ships.
Posted by: Steve White || 02/12/2009 00:00 || Comments || Link || E-Mail|| [6466 views] Top|| File under:
Kim Yong Chun named new N. Korean defense minister
North Korean leader Kim Jong Il on Wednesday named Kim Yong Chun, vice chairman of the National Defense Commission, to new minister of the People's Armed Forces, the country's official media reported. The Korean Central News Agency also said the leader also appointed Korean People's Army Gen. Ri Yong Ho to new chief of the KPA General Staff.


The old guys "retired" did they?




Maybe he was invited to dinner ...
Posted by: Fred || 02/12/2009 00:00 || Comments || Link || E-Mail|| [6462 views] Top|| File under:
Clinton hopes N. Korea's recent moves will not lead to trouble
U.S. Secretary of State Hillary Clinton expressed hope Tuesday that North Korea's recent provocative moves will not lead to any instability in the region. ''We are hopeful that some of the behavior that we have seen coming from North Korea in the last few weeks is, you know, not a precursor of any action that would up the ante, or threaten the stability and peace and security of the neighbors in the region,'' she told reporters.
Posted by: Fred || 02/12/2009 00:00 || Comments || Link || E-Mail|| [6480 views] Top|| File under:
U.S. to name North Korea nuclear envoy
WASHINGTON (Reuters) - Stephen Bosworth, a former U.S. ambassador to South Korea, is expected to be named as the U.S. envoy to six-party talks on curbing North Korea's nuclear ambitions, sources familiar with the matter said on Wednesday. The sources spoke on condition they not be identified, noting that the selection of the envoy was a sensitive matter ahead of U.S. Secretary of State Hillary Clinton's visit to Japan, Indonesia, South Korea and China next week.

Bosworth, dean of the Fletcher School of Law and Diplomacy at Tufts University, declined comment on whether he would be tapped to lead the U.S. delegation to the six-party talks, which also include the two Koreas, China, Japan and Russia.
Posted by: Steve White || 02/12/2009 00:00 || Comments || Link || E-Mail|| [6464 views] Top|| File under:
Great White North
Toronto mosque offers 'detox' for Islamic radicals
In what is likely the first of its kind in Canada, a Toronto mosque is offering a "detox" program for young Islamic radicals who are sympathetic to the terrorist group al Qaeda.

Muhammed Robert Heft, a team member of the Specialized De-radicalization Intervention program, says the program is based on the idea that Islamic extremism can be fought by incorporating traditional teachings of the Qur'an into a "12-step Extremist Detox Program."

Among the steps in the program offered at Toronto's Masjid El Noor mosque:

* Finding common ground, "not fighting ground," with other faiths
* In the "Open society of Canada," how to reconcile "dogmatic idealism with pragmatic realism"
* Seeing the whole as one, and take into account "global challenges that affect us all."
* Actively countering extremist ideology through "education, public speaking and writing."

"As Canadians of Muslim faith, it is our ardent desire to become leaders in the championing of anti-terror values," says a document explaining the program.

Heft told CTV Newsnet's Power Play on Wednesday that among the young radical Islamic followers the mosque is hoping to counsel are members of the notorious "Toronto 18." In 2006, a series of counter-terrorism raids in the Greater Toronto Area resulted in the arrest of 18 alleged members of a purported Islamic terrorist cell plotting a variety of attacks against targets in Ontario.

That case, along with that of Ottawa's Momin Khawaja who was convicted for his role in a British terror cell, have raised concerns about home-grown terrorism.

Heft said there are many sects in Islam, and that "99.9" per cent of Islamic leaders across the country agree they must work together to combat extremism.

But he did admit there are a "small number of firebrand preachers" who try to persuade young Muslims to jump onto the extremist bandwagon.

"Unfortunately, a few emotional, Internet-surfing, like-minded individuals who do what I call 'Do-It-Yourself Islam,' find themselves getting caught up in emotion and justify getting caught up in the hate that's inside them," Heft told Power Play host Tom Clark.

"They end up falling prey to people with deviant views of the religion."

But he says if one studies the tradition of Islam, going back to the orthodox scholars, "you realize these are the teachings of Islam."

And by incorporating these teachings into the mosque's program, Heft claims he's had success converting those who formerly held radical, anti-Semitic views into "productive members of society."

He says the program has also helped disenfranchised Muslims get jobs, and to get off welfare.

"We're winning," said Heft.
Posted by: tipper || 02/12/2009 06:59 || Comments || Link || E-Mail|| [6479 views] Top|| File under:
Kilcullen calls for Big Reduction in Paki Drone Attacks
"If we want to strengthen our friends and weaken our enemies in Pakistan, bombing Pakistani villages with unmanned drones is totally counterproductive," Dr. David Kilcullen tells Danger Room.


Is he a real doctor, or does he play one on TV?


U.S. officials say the drones have taken out dozens of militants who were undermining American efforts in the region. Perhaps so, Kilcullen acknowledges. But using drones to attack those militants "increase the number and radicalism of Pakistanis who support extremism, and thus undermine the key strategic program of building a willing and capable partner in Pakistan," he writes in Monday's Small Wars Journal blog. Kilcullen gave much the same message, in testimony last week before the Senate Foreign Relations Committee.

Kilcullen doesn't think all UAV attacks are bad. "While ever al Qaida remains active and can threaten the international community from bases within Pakistan, the need to strike terrorist targets on Pakistani territory will remain. But our policy should be to treat this as an absolute, and rarely invoked, last resort," he notes.


So he's for them and against them?




He's a politician ...


All strikes should be carried out in consultation with Islamabad, in "an area outside of effective Pakistani sovereignty," and a time when "the target is positively identified and clearly distinguishable from surrounding populations, reducing the risk of collateral damage to a level acceptable to elected political leaders."


That's good. Should we give Islamabad time to pass the word so the targets can skedaddle?


That last bit may be the toughest part. Before U.S. Air Force drones hit targets in Afghanistan as part of pre-planned operations, lawyers and intelligence officers in the Combined Air and Space Operations Center match it with cell-phone intercepts, informants' tips, and "pattern of life" analyses on the intended targets. Other airmen estimate the likelihood of civilian casualties, with "Raindrop," a classified simulation tool that models local traffic patterns, structural compositions, and bomb blast patterns. It's a process so rigorous that even Human Rights Watch says that the chances of civilian casualties are near nil, when it's followed.(The problems — and the slaying of innocents — come during last-minute, so-called "troops-in-contact" scenarios.)
Posted by: Nimble Spemble || 02/12/2009 09:42 || Comments || Link || E-Mail|| [6475 views] Top|| File under:
US will assist Pakistan in curbing militancy, says Holbrooke
US Special Representative on Pakistan and Afghanistan Richard Holbrooke met military and civilian leaders on Wednesday to discuss operations against Al Qaeda and the Taliban in the Tribal Areas, and pledged 'all out US assistance' to help Pakistan maintain law and order in NWFP. He was also flown over Bajaur Agency, Darra Adam Khel and Khyber Agency for an aerial view of the areas, said officials. Holbrooke separately called on Peshawar Corps Commander Lt Gen Muhammad Masood Aslam and NWFP Governor Owais Ahmed Ghani to discuss the situation in the Tribal Areas, the officials told Daily Times. His assurance to help Pakistan rein in the Taliban came at his meeting with Ghani. US embassy spokesman Lou Fintor declined to give details of Holbrooke's meetings. The envoy also visited Landikotal, and later flew to Lahore.
Posted by: Fred || 02/12/2009 00:00 || Comments || Link || E-Mail|| [6466 views] Top|| File under: Govt of Pakistan
Iraq
Iraqi Kurds move to restrict PKK
Iraq's Kurdistan Regional Government (KRG) has taken security measures against the Kurdistan Workers Party (PKK) rebels in northern Iraq.

The government has imposed a security blockade around the Qandil Mountains in northern Iraq to control PKK rebels' activities in the region, said Qubad Talabani, KRG's representative to the United States who is also the son of Iraqi President Jalal Talabani.

"To implement measures, we have created a security belt around the Qandil Mountains," he told a panel at the Washington-based Carnegie Endowment for International Peace.

Relations between the Kurdish administration in northern Iraq and Ankara soured over PKK activities, as Turkish officials blamed the KRG for providing a safe haven for the militants.

PKK militants who have been blacklisted as a terrorist organization by the international community are holed up in mountainous areas inside Iraq, using the region as a launch pad for mounting attacks against Turkish troops.

The activities of the outlawed group have prompted Turkish authorities to launch cross-border operations against the PKK.
Posted by: Fred || 02/12/2009 00:00 || Comments || Link || E-Mail|| [6464 views] Top|| File under:
Iraq: GDP higher by 10.9 % in 2008
Aswat al-Iraq: Iraq's Gross Domestic Product (GDP) has risen by 10.9 percent at constant prices and 44.2 percent at current prices in 2008, compared to the previous year. "The rise in the GDP is attributed to the increase in crude oil activity, which jumped by 50.4 percent at current prices and 18 percent at constant prices in 2008, compared to 2007," according to a statement released by the Central Agency for Statistics in the Iraqi Ministry of Planning and Development Cooperation. "The amount of oil produced has increased from 742.079 million barrels in 2007 to 850.239 million barrels in 2008," the statement revealed.

The statement has also indicated a 13.3 percent increase in the amount of crude oil exported in 2008.
Posted by: Fred || 02/12/2009 00:00 || Comments || Link || E-Mail|| [6462 views] Top|| File under:
Israel-Palestine-Jordan
Iran's Khamenei congratulates Islamic Jihad on 'victory in Gaza'
Ah, more "victory" preening...


Bethlehem -- Ma'an/Agencies -- Supreme Iranian leader Ayatollah Ali Khamenei declared Palestinian "victory" over Israel in the war in Gaza a "miracle" on Wednesday.


Youze took a hit for da family. Sacrifices hadda be made...




Let's give da boys some sprockets ...


"What really happened in Gaza was truly like a miracle," Khamenei said in a meeting with Palestinian Islamic Jihad chief Ramadan Shallah, who visited Tehran. "The Gaza events were in fact at the hands of God which came true through the faith and firm determination and the jihad of resistance forces and the Gaza people," the leader added, according to the Tehran Times.


...at least it looked like that on Tehran Action News.


"Truly, the people of Gaza took a good test and the officials and managers also emerged successful in this test for their good performance and decisive and united position," he added.


Yeah. Prone. Under an armor plated bed. In a deep bunker.




In the basement of the hospital.


More than 1,300 Palestinians were killed in Israel's three-week onslaught on the Gaza Strip in December and January. Israel has also declared victory. Leaders of the ruling Hamas movement saw victory merely in withstanding the offensive.


Sounds like even Ma'an's maybe not buying the "victory" bullshit anymore...
Posted by: tu3031 || 02/12/2009 10:20 || Comments || Link || E-Mail|| [6462 views] Top|| File under:
Hamas: Zionist voters have elected a 'troika of terrorism'
"This shows that the Zionist voters clearly start choosing the one who is most extreme in his speech, the one who wants war with the Palestinians," Fawzi Barhoum, a Hamas official, told Al-Jazeera.

"This troika, this trio of terrorism of Lieberman, Livni and Netanyahu chose the dramatic development in Israeli society towards terror."

Speaking from Beirut, Osama Hamdan, another senior Hamas official, said "both sides are working against Hamas, against the Palestinians", but Netanyahu and the right-wing was doing it in a way "that cannot be defended."

He said that Livni was doing it in a "very soft way so it can be defended by the West and the United States".

A right-wing Israeli government could dampen prospects for Egyptian-led attempts to broker a truce between Israel and Gaza's Hamas rulers after Israel's devastating offensive in Gaza last month.

It is also likely to delay the possibility of a lasting settlement between Israel and the Palestinian Authority.

President Mahmoud Abbas said that however far-right the Israeli government were to go, pragmatism would trump ideology.

"The ascent of the Israeli right does not worry us," he told Italy's La Repubblica newspaper. "In whatever form, the government, once in power, will ultimately end up with responsibility, pragmatism prevailing."

Saeb Erekat, a top negotiator for the PA, told Al-Jazeera that there was little chance of a peace deal with a government comprising the parties elected on Tuesday.

"Any form of government as a result of these elections will not accept the two state solution, they will not accept the agreements signed, they will continue with the settlements activities and the incursions and the attacks," Erekat said.

"I think we will conside them an un-partner," he said.

It is up to President Shimon Peres to decide whether Livni or Netanyahu should have the first shot at forming a government. Peres will meet with party leaders to hear their recommendations, and then has a week to make up his mind.
Posted by: Fred || 02/12/2009 00:00 || Comments || Link || E-Mail|| [6473 views] Top|| File under: Hamas
Israel election results prove extremist trend
Islamic Jihad prominent leader, Sheikh Nafez Azzam has said that Israeli election results proves that Israeli society is moving towards a more extremist path. "Militancy will undoubtedly prevail in Israeli policy towards Palestinians," he said.

He called for Palestinians to review their positions towards Israel and adopt a coherent policy in the face of the changing Israeli politic. Azzam said Palestinians, now more than ever, need to seek a united stance in the face of threats and challenges, especially in light of the devastating war on Gaza.

The Islamic Jihad leader said that the Israel poll results will not change much in regards to Israeli occupation of Palestinian lands regardless of the winner. "Competition is always at the expense of Palestinian blood," he said.

The spokesman of the Islamic Jihad, Dawod Shihab, said that the Palestinians must stop all forms of negotiations with Israel because Israel does not want peace.

This article starring:
Dawod Shihab
Islamic Jihad
Sheikh Nafez Azzam
Islamic Jihad
Posted by: Fred || 02/12/2009 00:00 || Comments || Link || E-Mail|| [6461 views] Top|| File under: Islamic Jihad
Syria-Lebanon-Iran
'Israel weaker than ever'
Israel is weaker than ever and its criminal nature is obvious for the world's public opinion, a senior Iranian official says.

The remarks were made during a meeting between the Secretary of Iran's Supreme National Security Council, Saeed Jalili, and the Leader of the Palestinian movement Islamic Jihad Ramadan Abdullah in Tehran on Wednesday.

Jalili termed the victory of Hamas in its war against Israel as a great victory, which had its roots in "God's assistance and resistance on the part of the Palestinian people and groups."

Ramadan Abdullah for his part, hailed Iran's support for the Palestinians during the Gaza war.

He said Israel's attack on Gaza has shifted public opinion against the Israeli regime.
Posted by: Fred || 02/12/2009 00:00 || Comments || Link || E-Mail|| [6466 views] Top|| File under: Govt of Iran
Iran denies Cyprus-docked ship was bringing weapons to Hamas
Iran's Foreign Ministry spokesman on Wednesday denied reports that a ship detained off Cyprus was carrying Iranian weapons destined for the Hamas-controlled Gaza Strip.

Spokesman Hassan Qashqavi said that Cypriot authorities have
inquired about the ship's cargo, but insisted that accusations of weapons on board werebaseless.

Cypriot Foreign Minister Markos Kyprianou said Tuesday that the ship has breached a United Nations ban on Iranian arms exportsm. Cyprus inspected the Monchegorsk twice after it arrived Jan. 29. The U.S. military stopped the ship last month in the Red Sea and said it found artillery shells and other arms on board. But it could not legally detain the ship.
Posted by: Fred || 02/12/2009 00:00 || Comments || Link || E-Mail|| [6463 views] Top|| File under: Govt of Iran
Iran dismisses report it faces raw uranium shortage
TEHRAN - Iran dismissed on Wednesday a British newspaper report that the Islamic Republic was running short of raw uranium for a nuclear programme the West fears has military aims.
The Times said last month Western powers believed Iran was facing a shortfall of raw uranium and were urging producer nations not to sell it to Tehran.
"Such news has been raised by the media with no scientific basis," Foreign Ministry spokesman Hassan Qashqavi told a news conference when asked about the report. "The news has been the product of a few analyses and guesswork and articles."

Posted by: Steve White || 02/12/2009 00:00 || Comments || Link || E-Mail|| [6466 views] Top|| File under:
Who's in the News
67
[untagged]
5
Iraqi Insurgency
4
TTP
3
Taliban
3
Hamas
2
Govt of Iran
1
al-Qaeda
1
al-Qaeda in Pakistan
1
Islamic State of Iraq
1
Lashkar-e-Islami
1
Thai Insurgency
1
TNSM
1
Islamic Jihad
1
Global Jihad
1
Govt of Pakistan
1
Govt of Sudan
Bookmark
E-Mail Me
The Classics
The O Club
Rantburg Store
The Bloids
The Never-ending Story
Thugburg
Gulf War I
The Way We Were
Bio
Merry-Go-Blog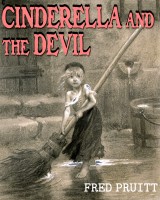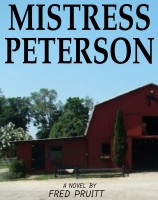 On Sale now!


A multi-volume chronology and reference guide set detailing three years of the Mexican Drug War between 2010 and 2012.

Rantburg.com and borderlandbeat.com correspondent and author Chris Covert presents his first non-fiction work detailing the drug and gang related violence in Mexico.

Chris gives us Mexican press dispatches of drug and gang war violence over three years, presented in a multi volume set intended to chronicle the death, violence and mayhem which has dominated Mexico for six years.
Click here for more information


Meet the Mods
In no particular order...


Steve White
Seafarious
Pappy
lotp
Scooter McGruder
john frum
tu3031
badanov
sherry
ryuge
GolfBravoUSMC
Bright Pebbles
trailing wife
Gloria
Fred
Besoeker
Glenmore
Frank G
3dc
Skidmark
Alaska Paul



Better than the average link...



Rantburg was assembled from recycled algorithms in the United States of America. No trees were destroyed in the production of this weblog. We did hurt some, though. Sorry.
3.235.140.84

Help keep the Burg running! Paypal: