Home Front: Politix
Deb Burlingame: Obama "uncertain, uninformed... just plain mistaken"
H/T villainouscompany.com/vcblog/



President Obama clearly didn't do his homework before ordering the suspension of military tribunals to try terrorist suspects. We have learned that even his own legal counsel admitted that Mr. Obama erred in discussing details about terrorism with families of victims last week, and that the administration was ignorant of a key point that terrorists exploit to their advantage. In his rush to fulfill a campaign promise to his more fervid anti-war supporters, the president's legal oversights risk the disclosure of some highly classified information to terrorists.

Debra Burlingame, sister of Charles Burlingame III, the pilot of American Airlines Flight 77 that was flown into the Pentagon on 9/11, was present at last Friday's White House meeting of families of terrorism victims. Her impression was that President Obama was saying the right words in general, but when it came to specifics he was uncertain, uninformed, and sometimes just plain mistaken. Ms. Burlingame is an attorney who has followed closely the legal aspects of the terrorism cases, and her detailed, probing questions were met with stammers, stares, and statements that betrayed an understanding of the law that was, she said, "flat out wrong."

Case in point: the president's knowledge of the role of the Classified Information Procedures Act or CIPA. This law governs the way in which classified information is used in trials. The Sixth Amendment guarantees defendants the right to confront their accusers and the evidence against them, but the government has an important interest in cases such as these in keeping sources and methods secret. Under CIPA rules, in cases where classified information is used, the government has the option of sharing the information with the defendant, or not using it.

The Bush administration sought to avoid this potential national security threat by resorting to other procedures in which 6th Amendment issues did not arise. But President Obama believes that the model for terrorism cases is the prosecution of the 1993 World Trade Center bombers. Of course a number of those plotters escaped justice (some were found later hiding in Saddam's Iraq, but that's another story). More important, because of the openness of that process, al Qaeda learned a great deal about how to do a much better job next time - and even the classified information from that trial was in Osama bin Laden's hands within weeks.

The terrorists have learned a great deal about conducting legal guerrilla war, using rules like CIPA to their advantage. Notice that more and more terrorists are dismissing their appointed lawyers and representing themselves. This gives them direct access to the classified documents that will be used in evidence against them. In this way they can learn about U.S. intelligence sources and methods - how they were targeted, what information was collected, and who may have been the traitors in their midst. Even if the names of sources are omitted, for example someone who was present at a key planning meeting, the terrorist defendant will know enough about the circumstances to be able to narrow it down. After all, the terrorist is familiar with every aspect of the events; he knows much more about them than the intelligence community.

The alternative to handing over the secrets is for the government to not use the evidence in question. That creates the incongruous situation in which the defense wants to maximize the amount of evidence that implicates them, and the prosecution wants to minimize it. (Our legal system was not designed to accommodate defendants who welcome being put to death.) According to Ms. Burlingame, Obama's answer to this conundrum was "there is no reason we have to give [the terrorists] everything." Evidently the former editor of the Harvard Law Review seems to think that one of his powers as president is personally to pick and choose which constitutional rights apply to terror defendants and which do not. That's the very thing they were criticizing President Bush for.

White House Counsel Greg Craig, often seen whispering in the president's ear during question periods, admitted later to Ms. Burlingame that the chief executive was getting the facts of the law wrong during the discussion with the families. Craig asked her if CIPA covers a case in which terrorists defend themselves, noting that "this is something we hadn't contemplated." If nothing else, this admission of ignorance is more evidence that the decision to rush ahead with closing Guantanamo and shutting down the military tribunals was ill-conceived, poorly planned, and may ultimately be injurious to our national security. The president may talk a good game about "swift, certain justice," but it is becoming clear that justice will not be swift, is highly uncertain, and in the end may not even be just.
Posted by: Sherry || 02/12/2009 16:04 || Comments || Link || E-Mail|| [6472 views] Top|| File under:
Obama should have told us the whole sad truth
President Obama had his first prime-time news conference Monday, and 60 million viewers tuned in.

They wanted to hear him and see him in action and hope that things weren't as bad as they were hearing every day from the media and in their hometowns.


He was glib, rambling, a little long-winded and very defensive. But he is a talent and very likeable even when he is being serious. And he had plenty to be serious about.

On numerous occasions, he made sure reporters and the millions tuning in knew that he had inherited a mess, the Republicans weren't helping him at all, and things were tough.

After spending hundreds of millions of dollars and traveling thousands of miles over the past two years running for this office, did he think he was going to get the big plane, the big house, the box at the Kennedy Center and Camp David without the heavy lifting? Well, maybe not this heavy a load.

This is a president who has promised transparency. He promised that we as a nation will know what our government is doing and what we are spending. Just go to the Internet, and it will be there. But not quite yet.

The president gave us a lot of rhetoric on Monday night.

Four million jobs will be created or saved, with 90 percent of them in the private sector. He didn't tell us how. Just trust me, and we will get you out of these tough times.

I know a president needs to be a cheerleader sometimes, but right now, I want a truth-teller.

He said, "at this particular moment, with the private sector so weakened by this recession, the federal government is the only entity left with the resources to jolt our economy back to life. It is only government that can break the vicious cycle where lost jobs lead to people spending less money which leads to even more layoffs."

I ask, what resources does the federal government have? We are broke, too!

Real transparency would have been walking to the podium and saying, "Friends: This thing is a lot worse then I thought. Just like many of you, we are way over our budget. Some of you bought houses you couldn't afford. Many of you spent more money than you made and put the stuff you couldn't afford on your credit cards. The banks were irresponsible, and Wall Street was greedy, but I have to admit to you, the guys and gals over in the Congress have been spending at record rates, too. And they still have a bunch of pet projects they want to spend on, too. That's why this bill got bloated.

"And, oh, by the way, the $800 billion that Nancy Pelosi and Harry Reid want to spend is money we don't have. The U.S. is broke just like you are, and the banks that I have to borrow from are thousands of miles away in China. We are going to spend $1 trillion-plus more than we take in this year in revenue, and next year it will be $2 trillion. That's on top of the $10.8 trillion that we owe in national debt.

"And if you don't think the banks have any money, the Federal Reserve is loaning them trillions."

But he could have closed out that depressing little litany by saying, "Together, we are going to get out of this thing!"

Obviously, our new president is still a stranger to us. We like him. Many trust him. We all hope he will succeed. But we don't know a lot about his management style or the people he picked as his team (except that a few of them didn't pay all their taxes.)

But in the world of politics, you seldom get a second chance to make a good impression.

The president's news conference was the beginning of the selling process. It was a fair performance, and by the end, the stimulus bill designed by Speaker Pelosi and Appropriations Chairman Dave Obey was owned by him.

The new Treasury secretary was the man who was supposed to lay out the plan to rescue the banks the next days. Secretary Tim Geithner's performance Tuesday was a disaster, and his plan was nonexistent. And the market tanked.

The Democrats will get their bill, and the president will sign it quickly. More money will have been committed in a shorter period of time than ever in our history.

It will be declared a great victory for the new team. And we and our kids will be paying for it for a long time. I hope it works, because there is no money to try again! We will quickly learn whether social engineering really works and whether all these Keynesians are right.


Posted by: GolfBravoUSMC || 02/12/2009 13:16 || Comments || Link || E-Mail|| [6475 views] Top|| File under:
Republicans Trail Obama Dems By One Point in Poll--Anti-Stimulus Push Is Working
Astonishing news on the generic ballot question. Pollster Scott Rasmussen reports that Democrats are currently ahead of Republicans by only 40 percent to 39 percent. Given that this generic ballot question over the years has tended to understate Republicans' performances in actual elections, one gathers that if the 2010 election for House seats were held today, Republicans would win or come close to winning a majority of seats--which is to say, they would gain about 40 seats. By way of comparison, they gained 52 seats when they won their majority in 1994.

This result may just be a momentary blip, which will pass away as quickly as it appeared, and we are a long, long, long way from the November 2010 elections. But if I were a Democratic member of Congress in even a marginally marginal district, I would be just a little bit worried. And if I were a conservative cheerleader against the Obama/Pelosi stimulus package, I would be concentrating less of my fire against the three Republicans who supported the Senate version and more on Democratic members of the House and (at least those who are up for reelection in 2010) the Senate.


Any Republican in the House who survived 2008 isn't going to be worried about 2010. The Pubs know that Bambi isn't going to get his army of followers mobilized for a mid-term. Even if the economy doesn't tank they should pick up 20 to 30 seats and that puts them in range for 2012. The problem is the Senate, where pick-ups look to be few, if any.
Posted by: tipper || 02/12/2009 06:50 || Comments || Link || E-Mail|| [6464 views] Top|| File under:
Science & Technology
Obama's Position on Space Treaty is Impractical and Dangerous
According to a recent article in Global Security Newswire, President Barack Obama might seek an international agreement to limit weapons in space, reversing Bush administration policy. As noted on the White House Web site, the new administration is calling for "a worldwide ban on weapons that interfere with military and commercial satellites." The president's position on this issue is impractical and dangerous.

Proponents of the ban argue that because the U.S. has the most space-based assets to lose in a future space war, it also has the greatest interest in restricting the use of space to peaceful purposes. An international treaty is seen as an effective means of creating a weapon-free zone outside of Earth's atmosphere. Treaty proponents also assert that U.S. restraint in deploying space weapons will forestall an arms race by removing the need for other states to develop countervailing capabilities. However sincere these assertions might be, they are simply not grounded in reality. Consider three arguments against a space weapons treaty:

First and foremost, there is no internationally agreed-upon definition of a space weapon. One proposed definition includes only space-based systems specifically produced to destroy other space objects. But that raises the question of intent, always difficult to prove. This definition also fails to take into account Earth-based systems that could be used to destroy objects in space, like the anti-satellite weapons used by the People's Republic of China in 2007 and the United States in 2008. Nor does it include terrestrial laser systems capable of jamming satellite communications. An alternate definition -- any object in, or passing through, space that has the capability of damaging or destroying another space object -- is equally unfeasible. Theoretically, any object in space could be used to intercept or collide with another object, again raising the issue of determining intent.
Continued on Page 49
Posted by: tu3031 || 02/12/2009 12:10 || Comments || Link || E-Mail|| [6459 views] Top|| File under:
Strategypage: F-22 Secrets Revealed
February 12, 2009: The U.S. Air Force has released some performance data on the F-22. The stealthiness factor of the F-22 has turned out to be better than predicted. For radar purposes, the F-22 is about the size of a steel marble. The F-35 comes out as a steel golf ball. The AESA radar turned out to have a longer effective range of about 210 kilometers, versus a 200 on the official spec sheet. The AESA radar is also able to detect enemy radars at a considerable distance, meaning that, if an approaching enemy aircraft is using its radar, an F-22 can detect it about 300 kilometers distant. That gives the F-22 more time to get into position for a decisive first shot at the enemy aircraft.

These goodies are being released as the air force makes a pitch to delay some F-35 production in order to build more F-22s. The air force generals point out that the first 500 or so F-35s will cost $200 million each (without taking R&D into account), while F-22s only cost $145 million each (without taking R&D into account). The construction cost of the F-35 will eventually go to about $100 million each as more are produced.

The air force also points out that their simulations (which are classified, so it's difficult for anyone check their accuracy) indicate the an F-22 would destroy 30 Su-27/MiG-29 type aircraft for getting destroyed. But the F-35 would only have a 3:1 ratio, while the F-15 and F-16 would only have a 1:1 ratio (there are a lot of F-15 and F-16 pilots who would dispute this). Thus the need for more F-22s, even if it means fewer F-35s (in the near and long term).


That would be because the F-35 is designed for those icky bombing missions instead of being a pure fighter designed to make aces out of God's annointed ones.


The air force also points out that, with a force of 183 F-22s (all Congress will allow them to build at the moment), only about a hundred would be available for combat (the rest would be down for maintenance or used for training.) By building another 60-100 F-22s, and reducing initial F-35 production by that much, American air superiority would be much improved, at no (well, not much) additional expense. Or so goes the pitch.
Posted by: tu3031 || 02/12/2009 11:00 || Comments || Link || E-Mail|| [6461 views] Top|| File under:
Home Front: Culture Wars
Ending Welfare Reform as We Knew It
Pres. Barack Obama vowed to correct the mistakes of the Bush administration but instead is determined to undo one of the great successes of the Clinton years: welfare reform. Democrats have inserted provisions into the catch-all stimulus bill that will reverse Clinton-era welfare reform, re-establishing the wasteful, incentive-killing system whose transformation was the bipartisan pride of the 1990s.

Prior to reform, the federal government simply gave the states more money for every family they added to the welfare rolls. The predictable result was that the states worked hard to maximize their welfare caseloads in order to maximize the amount of federal funding they could therefore claim. The system had zero incentive to help people make the transition from welfare to work and independence—in fact, the states were financially punished for doing so. The Clinton-Gingrich reforms replaced that bounty-hunter system with a flat rate for each state, based on population and other factors. That gave state-level welfare authorities a better set of incentives, encouraging them to use their resources in the most effective manner and to reserve them for the truly needy.

The results were successful—spectacularly so. The Personal Responsibility and Work Opportunity Act was followed by reductions in both the number of families on welfare and the rate of poverty. Single women entered the workforce in substantial numbers and the household incomes of former welfare recipients went up. In other words, the incentives to reduce welfare dependence and help people to find work, worked.

Obama, in what is plainly a sop to ACORN and the rest of the "community organizing" gang, is overturning those reforms. Under the provisions in the stimulus bill, states will once again be paid a bounty for expanding their welfare rolls. As reported by Robert Rector of the Heritage Foundation, the federal government will now pay states 80 percent of the cost for each new family they sign up for welfare. That means that states will get $4 for every $1 they spend. This will leave the main welfare program, Temporary Assistance to Needy Families (TANF), with a funding mechanism similar to the one that supports Medicaid. As Brian Blase argues here, Medicaid's funding ratio, which gives states $1 to $3 for every dollar they spend, has caused state Medicaid spending to skyrocket. If Medicaid's dollar-for-dollar model has proved ruinous, Obama's new $4-to-$1 ratio for welfare will prove, in all likelihood, four times so.

What can Republicans do about this? Not much. House Republicans hung tough against the stimulus only to have their position undermined by three of the usual suspects in the Senate: Senators Specter, Collins, and Snowe. Republicans were locked out of the process by which the differences in the House and Senate versions were resolved—their last (forlorn) shot at taming this beast of a bill.

Given that the states will receive $4 from the federal government for every $1 they add to their welfare budgets, even conservative governors will feel pressure to inflate their welfare rolls in order to wring every dollar they can out of Washington. And there are early rumblings about removing the already weak work requirements that rounded out the Clinton-era reforms.

The Democrats are stuffing years' worth of legislation into their "stimulus" bill. They are operating in the legislative shadows, evading scrutiny and debate, while enacting an expansion of the welfare state that would never survive a more considered process. Obama's right-hand man, Rahm Emanuel, put it bluntly if cynically: "You never want a serious crisis to go to waste." Obama obviously intends to make the most of this one as he proves that he is, after all, the Second Coming—of Lyndon Baines Johnson.
Posted by: tipper || 02/12/2009 13:14 || Comments || Link || E-Mail|| [6463 views] Top|| File under:
Home Front Economy
Barack Obama and Tim Geithner rob Main Street of $3 trillion
"The sparkle has gone from his eyes already," an American acquaintance said to me yesterday, referring to Barack Obama. "He doesn't know what to do." Obama's performance at his press conference confirmed that impression, with the rhetoric of the campaign trail, fluent and banal as piped musak, replaced with long hesitations not just between sentences, but between clauses. This was an auto-cue junkie suffering cold turkey.

When a political lightweight is out of his depth, he seeks to compensate by counterfeiting the certainty he is far from feeling. Obama's rantings in defence of his stimulus plan have assumed an apocalyptic intensity. Unless Congress agrees to flush almost $1 trillion of Joe Citizen's hard-earned bucks down the sanitation, "Our nation will sink deeper into a crisis that, at some point, we may not be able to reverse."

So, America had better listen to the man who "screwed up" over Tom Daschle because he alone has the wisdom to extricate the US of A from financial disaster. The instrument of salvation is the biggest barrel of pork that the undeserving needy have ever seen in American history, from sea to shining sea. The financial crisis may seem complex, but the solution - the real solution - depends on one simple premise: tax cuts revive economies, handouts do not.

Trillion-dollar giveaways are like buses: there will be another one along in a moment. Driving the next vehicle is Treasury Secretary Tim Geithner, who thinks it would be a nice gesture to hand another $2 trillion to Gordon Gekko and his pals on Wall Street. Apparently the last handout made no appreciable difference, so better throw some more moolah into the piranha pool - some of those poor SOBs are down to their last executive jet.

Where will the money come from? No problem - we just divert it from Main Street to Wall Street, an increasingly familiar route to those in the White House and on Capitol Hill who specialise in redistributing wealth from the poor to the rich. This seems to be in addition to Geithner's $0.5 trillion scheme to stimulate spending in real estate, drawing cash largely from the US Federal Reserve and the Federal Deposit Insurance Corporation.

So, overall, Barack and Tim are currently disposing of more than $3 trillion of taxpayers' money. The only remotely comparable stimulus scheme proposed for America was a fictitious one: when the James Bond villain Auric Goldfinger planned to detonate a nuclear device in Fort Knox and irradiate the nation's gold reserves. Incinerating $3 trillion in dollar bills could not be more wasteful than the Obama stimulus plan.

It is madness. These lunatics are mugging Main Street of $3 trillion and squandering it on a liberal fantasy. It could be a generation before America recovers - not simply from the loss of these funds, but from the economic mismanagement of which it is a symptom. The fall-out will be very serious for the rest of the world. Hope? Change we need? Vote in haste, repent at leisure.
Posted by: tipper || 02/12/2009 10:32 || Comments || Link || E-Mail|| [6463 views] Top|| File under:
Who's in the News
67
[untagged]
5
Iraqi Insurgency
4
TTP
3
Taliban
3
Hamas
2
Govt of Iran
1
al-Qaeda
1
al-Qaeda in Pakistan
1
Islamic State of Iraq
1
Lashkar-e-Islami
1
Thai Insurgency
1
TNSM
1
Islamic Jihad
1
Global Jihad
1
Govt of Pakistan
1
Govt of Sudan
Bookmark
E-Mail Me
The Classics
The O Club
Rantburg Store
The Bloids
The Never-ending Story
Thugburg
Gulf War I
The Way We Were
Bio
Merry-Go-Blog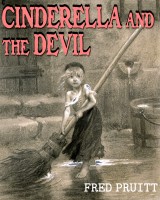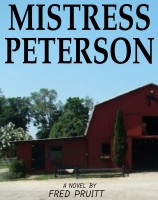 On Sale now!


A multi-volume chronology and reference guide set detailing three years of the Mexican Drug War between 2010 and 2012.

Rantburg.com and borderlandbeat.com correspondent and author Chris Covert presents his first non-fiction work detailing the drug and gang related violence in Mexico.

Chris gives us Mexican press dispatches of drug and gang war violence over three years, presented in a multi volume set intended to chronicle the death, violence and mayhem which has dominated Mexico for six years.
Click here for more information


Meet the Mods
In no particular order...


Steve White
Seafarious
Pappy
lotp
Scooter McGruder
john frum
tu3031
badanov
sherry
ryuge
GolfBravoUSMC
Bright Pebbles
trailing wife
Gloria
Fred
Besoeker
Glenmore
Frank G
3dc
Skidmark
Alaska Paul



Better than the average link...



Rantburg was assembled from recycled algorithms in the United States of America. No trees were destroyed in the production of this weblog. We did hurt some, though. Sorry.
3.239.4.127

Help keep the Burg running! Paypal: