-Lurid Crime Tales-
Mccabe, Stone, Vindman and The Two-Tiered Justice System on Full Display
[American Thinker] This was not a banner week for the idea that justice is alive and blind in America.

Three separate stories converged to drive home the obvious truth that America has a two-tiered justice system: the Justice Department's decision to not indict the guilty-as-sin plotter Andrew McCabe, the attempt to give Roger Stone an outrageous jail sentence, and the Army's decision to shrug that one of its officers attempted to orchestrate the removal of his commander-in-chief.

Even in the unlikely scenario that the Barr-Durham investigations send the full stable of coup-plotters to jail for decades, it will not erase the obvious fact that it pays to be a Democrat if you are going to commit crimes, particularly if they are political.

There are a couple of simple reasons for this. The most obvious reason is that the entire federal bureaucracy is one giant Democrat machine. This cannot be repeated enough. Nearly every member of almost every single department is a Democrat.

How bad is it? Back in 2016, 95 percent of campaign contributions for the presidential race went to Her Royal Awfulness. The Justice Department overachieved, coming in at 97 percent.

Those are William Barr's employees, the ones who are cranking out the paperwork. Federal rules make it nearly impossible to fire any of these employees. When Barr gives direction, those 113K+ employees of his Department are the ones carrying it out in whatever creative, and often subversive, ways they can. They are the ones producing the staff work and recommendations that daily land on Barr's desk and in his inbox, if their directives even make it that far before being implemented.
Posted by: Besoeker || 02/16/2020 06:51 || Comments || Link || E-Mail|| [211 views] Top|| File under:
Army Secretary: 'There's No Investigations' into LTC Sausage
[Breitbart] Army Secretary Ryan McCarthy said Friday that the service is not investigating Lt. Col. Alexander Vindman, the former National Security Council (NSC) staffer who was removed from his assignment last week after testifying during the impeachment inquiry.

Asked if the Army would be investigating or punishing Vindman, McCarthy said:

Col. Vindman was scheduled to come back to the Army ‐ he was detailed to the National Security Council ‐ by May, June timeframe, so we brought him back. So he's got basically a bridging assignment for a couple of months within an [headquarters of the Department of the Army] assignment, and then he will be heading to a senior service college this summer. There's no investigations into him.

President Trump was asked this week if he thought the military should punish Vindman, and he responded that it would "be up to the military."

"We'll have to see. But if you look at what happened, they're certainly going to, I imagine, take a look at that," he said.

Trump said that Vindman did not report his concerns about his July 25 phone call with the Ukrainian president through his chain of command at the NSC and that he "leaked, did a lot of bad things."
Posted by: Besoeker || 02/16/2020 03:07 || Comments || Link || E-Mail|| [422 views] Top|| File under:
-Signs, Portents, and the Weather-
Chinese doctors say Wuhan coronavirus can lead to 'sudden death' from heart failure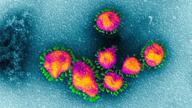 TAIPEI (Taiwan News) ‐ It's possible to get infected by the novel coronavirus (COVID-19) a second time, according to doctors on the frontline in China's city of Wuhan, leading to death from heart failure in some cases.

The claim is made by doctors working in the Hubei Province capital that is at the center of the epidemic, which has to date infected 64,201 people and killed 1,487. One of the doctors reached out to a relative living in the United Kingdom, who then informed Taiwan News.

Both the relative and doctors asked to remain anonymous, out of consideration they might face retribution from the Chinese authorities. The doctor, Li Wenliang (李文亮), who first raised warnings about the Wuhan virus, was rebuked by the authorities before succumbing to the devastating disease himself earlier this month.

According to the message forwarded to Taiwan News, "It's highly possible to get infected a second time. A few people recovered from the first time by their own immune system, but the meds they use are damaging their heart tissue, and when they get it the second time, the antibody doesn't help but makes it worse, and they die a sudden death from heart failure."

The source also said the virus has "outsmarted all of us," as it can hide symptoms for up to 24 days. This assertion has been made independently elsewhere, with Chinese pulmonologist Zhong Nanshan (鍾南山) saying the average incubation period is three days, but it can take as little as one day and up to 24 days to develop symptoms.
Posted by: Besoeker || 02/16/2020 07:46 || Comments || Link || E-Mail|| [224 views] Top|| File under:
Economy
China Has 'Global Chokehold' on Medicine, Can Shut Down Our Pharmacies, Hospitals in Months
[Breitbart] China could effectively shut down America's healthcare system within months given the one-party state's "global chokehold" on the manufacturing of medicines and medical supplies, explained Rosemary Gibson, author of China Rx: Exposing the Risks of America's Dependence on China for Medicine.

Gibson, senior adviser at the Hastings Center, offered her remarks on Thursday's edition of SiriusXM's Breitbart News Tonight with host Rebecca Mansour and special guest host Ed Martin.

Mansour noted how the coronavirus outbreak in China has exposed America's dangerous dependence on Chinese production of pharmaceutical and medical supplies, including an estimated 97 percent of all antibiotics and 80 percent of the active pharmaceutical ingredients needed for domestic drug production.

Gibson said, "If China shuts the door on exports of medicines and the ingredients to make them, within a couple of months our pharmacies would be empty. Our healthcare system would cease to function. That's how dependent we are."
Posted by: Besoeker || 02/16/2020 06:49 || Comments || Link || E-Mail|| [204 views] Top|| File under:
Europe
Swiss Crypto AG spying scandal shakes reputation for neutrality
[BBC] It's hard to exaggerate just how much the Crypto AG scandal has shaken Switzerland.

For decades, US and German intelligence used this Swiss company's encoding devices to spy on other countries, and the revelations this week have provoked outrage.
Outrage!
From the Cold War into the 2000s, Crypto AG sold the devices to more than 120 governments worldwide. The machines were encrypted but it emerged this week that the CIA and Germany's BND had rigged the devices so they could crack the codes and intercept thousands of messages.

Rumours had circulated in the past but now everybody knows.

WHY SWISS NEUTRALITY MATTERS
There are only a handful of countries on the planet that have chosen neutrality; Austria is one, Sweden another. But no country has made a status symbol out of neutrality like the Swiss.

Now that the Crypto AG scandal has emerged in all its tawdry detail, there's not a newspaper or broadcaster in the country that is not questioning Switzerland's neutrality.

"It's shattered," is a common phrase.
Posted by: Besoeker || 02/16/2020 08:27 || Comments || Link || E-Mail|| [339 views] Top|| File under:
Home Front: Politix
The corruption of Barack Obama
[American Thinker] The national media are flabbergasted that Americans won't consent to President Trump's removal from office. How can so many of his compatriots be indicted and so many government bureaucrats condemn his behavior without giving them what they desire: self-assurance that they are "on the right side of history"?

If they ever wish to understand, the critical starting point in their education is not the current presidency, but the last one. Although there are numerous ways to describe the present divide in America, one of the simpler is thus: those Americans who take Barack Obama at his word that his presidency was historically "scandal free" and those Americans who see the unrelenting stream of Deep State attempts to take down President Trump as a continuing coup and the natural extension of an unethical, criminal, and at times unconstitutional Obama presidency.

For those of us in the latter camp, Barack Obama presided over a corrupt administration and used his historic election as the first non-white American president as a get-out-of-jail-free card to abuse his power while silencing his critics.
Continued on Page 49
Posted by: Besoeker || 02/16/2020 06:58 || Comments || Link || E-Mail|| [365 views] Top|| File under:
Obama's Bird-Killing Death Machines Bad for Environment
[Free Beacon] Nearly all of President Barack H. Obama's "accomplishments" have been nullified by his physically and intellectually superior successor, Donald J. Trump. But while Obama's so-called legacy has been largely erased, majestic birds continue to suffer as a result of his bloodthirsty obsession with wind turbines.

The Obama administration, in the name of "climate justice," bent over backwards to install massive turbine farms across the country. As Obama's spinning death machines systematically dismembered countless bald eagles and other protected species, in what some have argued amounts to genocide, the Democratic administration granted waivers to exempt wind farms from federal laws prohibiting the murder of endangered birds. The slaughter continued.

Many have argued that, when it comes Obama's insatiable lust for bird flesh, the cruelty is the point. A recent Bloomberg report substantiates this assessment. Turns out the wind turbines aren't as environmentally sustainable as advertised. The massive fiberglass blades‐some as long as football fields‐need to be replaced after several years but can't easily be recycled or even transported. As a result, they're starting to pile up like the discarded corpses of murdered birds in landfills across the country, where they'll remain "forever," in the words of one expert:
Posted by: Besoeker || 02/16/2020 03:24 || Comments || Link || E-Mail|| [175 views] Top|| File under:
The Joe Biden Theory and the Ukrainian macguffin
The People's Cube via Instapundit


Correct me if I'm wrong, but my earlier Joe Biden theory is confirmed more and more every day. Let's start from the beginning.

1. At first Biden is reluctant to run. But in the spring of 2019 he gets wind of Trump investigating his corruption in Ukraine - and he immediately enters the race on 4/25/19. On the trail he looks old, tired, and his heart just isn't in it. Why do it then? Because it's about a lot more things than simply running for president.

2. If Trump isn't stopped, the entire Biden family's dirt will come out. At this point, the only way to avoid or at least to delay it is Biden being in the race: the news of his corruption can then be discredited as usual electioneering and Trump's dirty tricks.

3. Biden may not be the only one who took dirty money from Ukrainian oligarchs, plus Democrats used Ukrainian politicians to dig up dirt on Trump's team in 2016. Now their lives and careers depend on their ability to stop Trump's investigation and to muddle the issue. They also know they can't beat Trump in 2020, all they can do is try to impeach him in order to shut him up. They have loyal spies in the White House and wait for an opportune moment to pounce.

4. Trump's phone call with Ukraine becomes such a moment. The Dems quickly compose a play about a concerned whistleblower and stage it in the House. They charge Trump with exactly what they themselves have done - getting help from a foreign government in order to dig up dirt on a political rival, followed by a cover-up.

5. These charges only make sense if Biden is running against Trump in a general election, which he isn't. As a minimum, he must be a frontrunner in the primaries, and so the DNC throws him into the mix of candidates and artificially inflates his status. The entire impeachment scheme is predicated on Biden running and winning the primaries. Without him posing as Trump's rival, the Democrats won't be able to claim that Trump wanted to steal an election. So old Joe must make a good face and keep running even if he eventually collapses and pays with his life to save the swamp.

6. The Senate acquits Trump and the Dems switch to harassing him about Roger Stone. It no longer matters if Biden is a frontrunner, he has outlived his usefulness. The DNC pulls the plug and the sad old Joe is done, unless the Dems can use him later to cheat Bernie out of a win. His numbers are in the gutter.

7. What are the Dems covering up in Ukraine? It must be big if they staged an impeachment and risked their entire political capital over it. Otherwise they wouldn't have spied on Rudy Giuliani in Ukraine trying to tarnish his investigation and to besmirch him personally. They even identified Giuliani's two Ukrainian associates and had them arrested for exceeding a political campaign donation. If Michael Cohen's story is any indication, the men were likely threatened with imprisonment and then offered a deal in exchange for dirt on Giuliani and Trump.

8. Wouldn't you want to know what that Ukrainian macguffin really is? I have a theory about that, too, but that's a story for another time.
Posted by: g(r)omgoru || 02/16/2020 03:16 || Comments || Link || E-Mail|| [176 views] Top|| File under:
Struggling Biden Campaign Now Offering One Month Of Free AOL For Rally Attendance
[Babylon Bee] Joe Biden's campaign is struggling to motivate younger voters, but he has a plan: offering free AOL trials to anyone who shows up to his rallies.

"Come on by, say hi to uncle Joe, and grab one of our free AOL CDs," Biden says in an ad for his campaign tour. "You know, the great thing about AOL is that you get so many hours of internets. Only squares use Compuserve, Prodigy, or MSN. We're keen on America Online!"


"Gee, your hair smells terrific!"


The campaign has warned that it's first come, first served, so you'd better hurry if you want to experience the lightning-fast speeds of AOL's 56K dial-up service.

"I love America Online," Biden continued as he booted up his Windows 98 PC. "Every time I hear that grinding, beeping sound while trying to get on the internet, I just know that I'm about to experience the world wide web at a rate of one web page per hour."

His wife then screamed at him to get off the computer as she was expecting a call. "Well, I'd better go," Biden said, chuckling. "But remember, for the fastest interwebs in town, come see Uncle Joe. You won't regret it -- probably."

Rally attendees will receive their choice of a CD or 3.5" floppy disk good for a free trial of AOL dial-up service. Joe will then say hi and shake their hands "and maybe more if you're lucky."


*Sniff*
Posted by: Frank G || 02/16/2020 00:00 || Comments || Link || E-Mail|| [284 views] Top|| File under:
Southeast Asia
Flipping the Philippines: The Philippine government this week began the formal legal process of ejecting US forces from the country and ending the US-Philippine alliance.
[Zeihan] The Philippine government this week began the formal legal process of ejecting US forces from the country and ending the US-Philippine alliance. Chinese involvement in the decision isn't so much suspected as assumed. The few pundits who can tear themselves away from the American primary process are bemoaning another American strategic retreat.



Losing the Philippines isn't a death-blow, but it certainly is a step in the wrong direction – especially if the Americans get out of the business of doing the heavy-lifting for Asian security. Expect a flotilla of Japanese diplomacy, military assistance, tech transfers and outright bribes as Tokyo attempts to pick up what the Americans are dropping.

Me? Not so much.

The Philippines is one of those countries I normally have a hard time getting excited about. As a shattered archipelago it has a damn hard time holding itself together in anything that the rest of the world might recognize as a united nation-state. Secessionist struggles define the country's modern incarnation, and outside of the major island of Luzon, the place is a riot of different ethnicities and languages. Add in rugged, tropical terrain and it will never be a local, much less regional power.
Continued on Page 49
Posted by: Herb McCoy || 02/16/2020 00:00 || Comments || Link || E-Mail|| [358 views] Top|| File under:
Who's in the News
29
[untagged]
7
Sublime Porte
4
Taliban
2
Govt of Iraq
2
al-Nusra
2
Commies
1
Islamic State
1
Moslem Colonists
1
Muslim Brotherhood
1
Tin Hat Dictators, Presidents for Life,
1
Antifa
1
Govt of Iran
1
Govt of Iran Proxies
1
Hamas
1
Houthis
Bookmark
E-Mail Me
The Classics
The O Club
Rantburg Store
The Bloids
The Never-ending Story
Thugburg
Gulf War I
The Way We Were
Bio
Merry-Go-Blog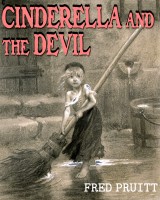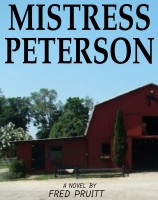 On Sale now!


A multi-volume chronology and reference guide set detailing three years of the Mexican Drug War between 2010 and 2012.

Rantburg.com and borderlandbeat.com correspondent and author Chris Covert presents his first non-fiction work detailing the drug and gang related violence in Mexico.

Chris gives us Mexican press dispatches of drug and gang war violence over three years, presented in a multi volume set intended to chronicle the death, violence and mayhem which has dominated Mexico for six years.
Click here for more information


Meet the Mods
In no particular order...


Steve White
Seafarious
Pappy
lotp
Scooter McGruder
john frum
tu3031
badanov
sherry
ryuge
GolfBravoUSMC
Bright Pebbles
trailing wife
Gloria
Fred
Besoeker
Glenmore
Frank G
3dc
Skidmark
Alaska Paul



Better than the average link...



Rantburg was assembled from recycled algorithms in the United States of America. No trees were destroyed in the production of this weblog. We did hurt some, though. Sorry.
3.237.205.144