Africa Horn
Sudan sentences six militiamen to death for killing student protesters, PM sez time to disband militia
[SUDANTRIBUNE] El-Obeid Court in North Kordofan state Thursday sentenced to death six members of the Rapid Support Forces (RSF) for the killing of student protesters two years ago.

On July 29, 2019, six students were

rubbed out

by the RSF

snuffies

as they dispersed angry protests in the capital of North Darfur state over food and fuel shortages and high inflation.

The death sentence

...the barbaric practice of sentencing a murderer to be punished for as long as his/her/its victim is dead...
did not include one of the RSF recruits who took part in the killing of protesters many of whom were wearing school uniforms. The court found that was a minor under the age of 18 when he committed the crime.

The SRF militia which operates under the command of the Deputy Chairman of the Sovereign Council Mohammed Hamdan Daglo Hemetti is widely accused of recruiting children, also they are accused of committing widespread brutalities and grave human rights


...which are often intentionally defined so widely as to be meaningless...


violations in Darfur and South Kordofan.

The Public Prosecution had charged the Rapid Support personnel under Articles 21, 130 and 186 of the Criminal Code, related to criminal participation, premeditated murder and crimes against humanity.

RSF militia has no future in Sudan says Hamdok's adviser

[SUDANTRIBUNE] Yasir Arman, Political Advisor to the Sudanese Prime Minister, said that the

Rapid Support Forces

(RSF) have no future as an independent militia but must be integrated into the national army.

Arman who is also the deputy head of the SPLM-N Agar was recently appointed as a political advisor to Abdallah Hamdok. His appointment comes as the prime minister has seen a decline in his popularity due to harsh economic reforms and failure to achieve justice, especially for the victims of bloody raids by the RSF on the pro-democracy protesters in June 2019.

In an interview with Sudanese TV Saturday, Arman said he accepted the position offered to him last February because it would allow him to mobilize the Sudanese street to support the civilian-led transitional government.

Speaking about the RSF, Arman stressed the need to integrate the

gunnies

into the unified national army within a framework of the security arrangements agreed in the Juba Peace Agreement.

"We are against creating strife between the Rapid Support Forces and the Sudanese Armed Forces, but the RSF have no future as independent forces because Sudan cannot have two armies."

Last May, the RSF General Commander Mohammed Hamdan Dagalo "Hemetti", voiced his rejection of the integration of his forces into the unified national army saying the militia was established by law by the former regime.

Arman pointed out that the RSF leaders can have ambitions, interests and fears.

"If its leaders have political ambitions, they should participate in the elections just like the others," he said.

"As for their interests and fears, they must be clearly discussed and resolved and a single national army is formed," he stressed.

Arman was referring to the idea that Hemetti who owns many companies engaged in gold mining, agriculture and trade wants to keep to protect his interests.

Hemetti reiterated several times his support for the democratic change in Sudan. He says he encouraged the army generals to stand with the popular protests and to oust the former president. However,


by candlelight every wench is handsome...


some of them reject these allegations.
Posted by: Fred || 12/05/2021 00:00 || Comments || Link || E-Mail|| [36 views] Top|| File under: Govt of Sudan
Africa North
Suspected jihadists kill 30 in central Mali: Local officials
[AlAhram] Suspected jihadists killed at least 30 civilians in an attack on a passenger vehicle in

central Mali

's volatile

Mopti

, local officials said Saturday.

"The passengers were sprayed with bullets and the vehicle was torched," during an attack by "terrorists" near the town of

Bandiagara

on Friday, the officials told AFP.

"The state has sent security forces to the scene," they said, speaking on condition of anonymity
... for fear of being murdered...
An elected official in Bandiagara confirmed the

corpse count

, saying the victims included

women and kiddies

.

The attack has not been claimed by any of the numerous

gang

s active in the West African country.

Mali has been struggling to contain an Islamist insurgency that first erupted in the north in 2012 and has since claimed thousands of military and civilian lives.

Despite the presence of thousands of French and UN troops, the conflict has engulfed central Mali and spread to neighbouring Burkina Faso


...The country in west Africa that they put where Upper Volta used to be. Its capital is Oogadooga, or something like that. Its president is currently Blaise Compaoré, who took office in 1987 and will leave office feet first, one way or the other...


and Niger.

Central Mali has become one of the most violent mostly peaceful hotspots of the Sahel-wide conflict, where ethnic killings and attacks on government forces are frequent.

A military coup last year, brought about after mass protest against the ongoing violence, has failed to stem the bloodshed.
The mayor of Bandiagara, Housseini Saye, said the truck was carrying about 50 civilians when the gunmen attacked the vehicle Friday about 10 kilometers (6.2 miles) outside the town.

"The shooting caused the truck to catch fire, and 31 people died, most of them burned to death," said the mayor, who is also a member of Mali's transitional parliament. "There were several injured and two missing."

Mali's transitional government said in a statement broadcast on state TV that 31 people were killed and 17 injured, and vowed to do everything necessary to "arrest and punish" the perpetrators.
The bus was attacked on Friday by unidentified gunmen as it travelled its twice-weekly route from the village of Songho to a market in Bandiagara six miles (10km) away, said Moulaye Guindo, the mayor of the nearby town of Bankass.

"Armed men … shot at the vehicle, slashed the tires, and shot at the people," Guindo said.

Also on Friday, unidentified armed men attacked a convoy belonging to the United Nations peacekeeping mission in Mali, killing one civilian worker and wounding another, the mission said.

The convoy was travelling from the northern city of Kidal to Gao and came under fire about 62 miles north-east of the town of Bourem, the mission said.

Posted by: trailing wife || 12/05/2021 00:00 || Comments || Link || E-Mail|| [26 views] Top|| File under:
Africa Subsaharan
61 Baptist Church Worshippers, Nine Others Freed From Abductors In Kaduna After Ransom Payment
[PUBLISH.TWITTER]

The abductors of 66 worshippers at the

Emmanuel Baptist Church

,

Kaduna

State, have set free the remaining 61 hostages from captivity.

Also, nine other persons regained freedom from the abductors after the payment of a ransom, Chairman, Christian Association of Nigeria, Kaduna State Chapter, Rev Joseph John Hayab, said.

Recall that the worshippers were kidnapped on October 31 at

Kakau Daj

i in the

Chikun

Local Government Area of the state. The

bandidos

reportedly shot at five of their victims, killing three and injuring two of them.

SaharaReporters had earlier reported that the

bandidos

asked for N99million as ransom to release the 61 persons in captivity.


At the current exchange rate of 1 NGN = 0.00243486 USD, 99 million Naira is about US$241,000 or about $3400 per Christian. This compares to the country's per capita income of $2100, practically unchanged since 1981.
Posted by: Fred || 12/05/2021 00:00 || Comments || Link || E-Mail|| [61 views] Top|| File under: Banditti
Suppliers Of Food Items To Boko Haram In Borno Nabbed
[PUBLISH.TWITTER]

The North East Chairman and Commander of Hunters/Vigilantes (Sarkin Baka) in

Hawul

Local Government Area of

Borno State

, Shawulu Yohanna, has arrested some people supplying food to Boko Haram

...Nigeerian Islamist group, formerly paying homage to al-Qaeda, then, when the money ran out, to the Islamic State, and headed by nutcase Abu Bakr Shekau. Once he exploded in a gunfight with ISWAP, many in the group surrendered to the govt and others went with their new overlords. The remainder are a shell of their former selves, stmbling glassy-eyed and lonely through the Sambisa Forest and the soothing waters of Lake Chad, asking themselves What is truth?, or maybe just I wonder what's for dinner? I hope it's not rhinocerous again! ...
and recovered N6.050million in their possession.


At the current exchange rate of 1 NGN = 0.00243486 USD, 6.05million Naira is about US$14,700.

The development followed calls by concerned residents in Hawul and other communities of Garkida town of Adamawa State including Ishaku Yakubu, Mohammed Madu, Isa Mwajim and Peter John demanding Chairman, Senate Committee on Army, Mohammed Ali Ndume, and Chief of Army Staff, General Farouk Yahaya, to deploy troops of 'Operation Hadin Kai' to the axis to protect lives and property of people as ahead of yuletide.

The community has come under series of attacks by terrorists and have since been without military formations since the beginning of the Boko Haram crisis.

The arrest of the Boko Haram food suppliers and recovery of over N6million was coordinated by Yohanna at the fringes of Sangere community bordering Tashan Alade, Sabon Gari and some parts of Askira Uba council area where Brigadier General Dzarma Zurkusu and four other soldiers were ambushed and killed by terrorists during operations in the theatre last month.

"The North East Chairman of Hunters, Alhaji Yohanna, and his team did a wonderful job this week. They acted on intelligence information that was given to them by some farmers.

"The farmers volunteered and hinted Yohanna that they usually sighted a truck conveying food items into the fringes of Sangare Village. If you are in Sangare, there are roads that will link you to some parts of Sabon Gari in Damboa Local Government, the other road will take you to Askira-Uba axis or Garkida and even to Hawul Local Government Area.

"Upon receiving the information, Yohanna mobilised his team and stormed the spot in the evening. Luckily, the team sighted the vehicle after its owner was about to hand over the food items to the terrorists, they (hunters) engaged them with fire and captured the driver and some other two occupants, while the terrorists fled having known the terrain better than their suppliers.

"After arrest, Yohanna interrogated the driver and the two occupants and they admitted that they have been supplying Boko Haram with food items for quite some time from Taraba State. They also told the hunters that they do supply even the commander of kidnappers in Taraba with food items.

"As it is, Yohanna and his team have already handed over the suspects to the Commanding Officer of the 231 Battalion, Biu in Borno State for further action," a source disclosed.
Posted by: Fred || 12/05/2021 00:00 || Comments || Link || E-Mail|| [25 views] Top|| File under: Boko Haram (ISIS)
Arabia
Arab Coalition Destroys Ballistic Missile Launch Pad in Sanaa
[ENGLISH.AAWSAT] The Coalition to Restore Legitimacy in Yemen


...an area of the Arabian Peninsula sometimes mistaken for a country. It is populated by more antagonistic tribes and factions than you can keep track of...


said Saturday that it destroyed a ballistic missile launch pad and a warehouse used to build drones in Sanaa. The launch pad destruction left several experts dead, the Saudi-led Arab Coalition said. It added that a mine-making and drone-assembly workshop was also destroyed.


Posted by: Fred || 12/05/2021 00:00 || Comments || Link || E-Mail|| [28 views] Top|| File under: Houthis
Europe
Europe migrant colonist roundup: ISIS turban tied up, Moslem colonists insurrecting, 400 expelled from Dunkirk jungle
Moslem colonists making the news in Europe over the past few days.

Italy Arrests Suspected Terrorist Living in Migrant Reception Facility
[Breitbart] A suspected radical Islamic terrorist was arrested this week at a migrant reception facility in Venice. He is believed to belong to an Islamic State cell.

The Tunisian national, 25, was taken into custody after police began suspecting that he may match the profile of a man believed to be an Islamic State member who had been the subject of an Interpol report in October.

The 25-year-old's fingerprints later confirmed his identity as the suspected Islamic State member. Tunisian authorities had also issued an international arrest warrant for the man for "participation in a terrorist association with acts of terrorism", newspaper Il Giornale reports.

The alleged terrorist is said to have come to Italy in August on one of the many migrant boats that have landed in Sicily in recent months.

Ferretti also stated that the Tunisian had not wanted to remain in Italy.

'Stolen' Yachts Being Used to Smuggle Wealthy Migrants Into Italy

Illegal Migrant Accused of Luring French Police Into Violent Ambush
[Breitbart] An 18-year-old illegal migrant in the French city of Lille has appeared in court after being accused of luring police officers into a violent ambush. The incident took place on October 27th and is said to have seen 18-year-old Malek B., who arrived in France in 2014 and is described as being in an irregular situation, allegedly call the police from his friend's mobile phone to inform them that someone was in the middle of stealing the wheels from a car.

After police arrived on the scene to find there was no car with its wheels removed, they were then set upon and violently attacked by four individuals.

Following the ambush, police traced the phone back to a young woman who had created the phone account for the teen.

Police were able to identify and arrest Malek B. on November 24th. Investigations also found he had a criminal record that included acts of violence against police and drug offences, and that he had previously been sentenced to five years in prison by a juvenile court.

Anti-police violence has become more and more common in France in recent years, with Ministry of the Interior statistics noting that the number of attacks on officers has more than doubled in the last two decades to an average of 85 attacks per day on public authority officials. According to the statistics the Nord department, where the city of Lille is located, is one of the areas with the highest number of attacks on police.

Luring police to areas for ambush attacks is also not uncommon. In 2018, local youths in the city of Mulhouse used guerrilla-style tactics that included laying traps for officers such as setting garbage cans on fire.

In Marseilles, attacks on police have been even worse, with officers reportedly targeted by Kalashnikov rifle fire in October of this year.

Rudy Manna, departmental secretary of the Alliance police union in the Bouches-du-Rhône, said the situation in the southern French city was like a military conflict. "It is war in the northern districts of Marseilles. It is almost a lawless area," he said.

400 Migrants Expelled from Makeshift Camp Near Dunkirk
[Breitbart] Police have expelled a group of 400 migrants from a makeshift camp near the northern French city of Dunkirk, just two weeks after police cleared another site in the area.

Police dismantled the camp in the area of the Bourbourg Canal in Grande-Synthe near Dunkirk on Tuesday at around 8 a.m., with 400 migrants moved from the site while tents and other shelters were taken down.

According to a report from the news service Reuters, the police normally transport the migrants to various centres across France, but many simply end up back in northern France where they hope to reach the United Kingdom by crossing the English Channel.

The dismantling of the camp comes just two weeks after another in Grande-Synthe was cleared of around 1,500 migrants on the order of Interior Minister Gérald Darmanin.

Georges-François Leclerc, the prefect of the northern region, commented on the dismantling of the camp, saying: "This morning, the border police proceeded to arrest 13 traffickers. During the evacuation of the camp, about 30 other traffickers, criminals, or suspected smugglers were arrested."

Interior Minister Darmanin had added: "This morning, the dismantling of a network of smugglers in Dunkirk resulted in the arrest of 13 migrant smugglers, bringing the total to 1,308 since January. These smugglers are criminals who exploit human misery and are responsible for irregular immigration."

Illegals Occupy Belgian Church for Several Months Demanding Residency
[Breitbart] Some 50 illegal immigrants who have occupied a church in Brussels, Belgium, demanding residency have complained that now with winter approaching, the church is too cold for them.

Initially, in February, around 200 migrants had occupied the 17th-century St John the Baptist Church in Béguinage in the heart of the Belgian capital, demanding residency. Reports from July revealed the number of squatters had swelled to 450, who had recently given up on a hunger strike that had lasted for 60 days.

The church is still occupied, but the number of migrants has greatly reduced to just around 50, with many abandoning their attempts to force the government to give them residency in Belgium.

Migrants protesting for residency papers have become common in some parts of Europe, such as in France, where the NGO Utopia 56 has organised several occupations of areas in Paris in the last year.

Hunger strikes among migrants are also not an uncommon occurrence. In February, a group of migrants staying in a Reading hotel in the UK engaged in a hunger strike after complaining about the quality of the free food they were being given.
Posted by: trailing wife || 12/05/2021 01:39 || Comments || Link || E-Mail|| [43 views] Top|| File under: Islamic State
The Grand Turk
Attempted assassination of Turkey's Erdogan foiled - report
[JPost]

Lira down, Mercs expelled from Libya, Erdy needs a new distraction


An explosive device was found under a police car securing a rally held for the Turkish president.

An assassination attempt on the life of Turkish president Recep Tayyip Erdogan was foiled by Turkish intelligence on Saturday evening, Turkish media reported.An explosive device was found under a police car securing a rally held for Erdogan in the southeastern city of Siirt.

The device was found only moments prior to the start of the rally, Turkish media reported.

After the device was found, it was dismantled and defused by a Turkish police bomb disposal team, according to Turkish news outlet KARAR.

Forensic investigators scanned the explosive device and police vehicle for fingerprints and an investigation to find the perpetrator has reportedly begun.

This is a developing story.
A small

bomb

was reportedly attached to a car belonging to a police officer who was supposed to secure a rally attended by Ottoman Turkish President His Enormity, Sultan Recep Tayyip Erdogan the First

...Turkey's version of Mohammed Morsi but they voted him back in so they deserve him. It's a sin, a shame, and a felony to insult the president of Turkey. In Anatolia did Recep Bey a stately Presidential Palace decree, that has 1100 rooms. That's 968 more than there are in the White House, 400 more than in Versailles, and 325 more than Buckingham Palace, so you know who's really most important...
on Saturday. The bomb was affixed to the undercarriage of the officer's private car.The explosive was found on the officer's vehicle in the province of Mardin, around 125 miles from the rally in the city of Siirt, the report said.




Posted by: Frank G || 12/05/2021 00:00 || Comments || Link || E-Mail|| [70 views] Top|| File under: Sublime Porte
Second prime suspect in Sialkot lynching incident arrested
[NATION.PK] The security personnel on Saturday have arrested second prime suspect who incited the mob to torture Sri Lankan manager

Priyantha Kumara

to death in

Sialkot

over alleged blasphemy
...the act of insulting or showing contempt or lack of reverence to a deity, or sacred objects, or toward something considered sacred or inviolable. Some religions consider it to be a crime. In Pakistain you can commit blasphemy by looking cross-eyed at a Koran...
According to details, suspect Talha has been shifted to some unknown place for interrogation. So far,

coppers

have arrested over 100 people with the help of CCTV for killing the manager.

Earlier, addressing a

presser

flanked by Special Representative of the Prime Minister on Religious Harmony

Maulana Tahir Ashrafi

and IG Punjab, Special Assistant to Chief Minister (SACM) on Information Hasaan Khawar expressed regret over the killing of Sri Lankan citizen.

Hesaid that Prime Minister Imran Khan
...aka The Great Khan, who is the lightweight's lightweight...
and Punjab
1.) Little Orphan Annie's bodyguard
2.) A province of Pakistain ruled by one of the Sharif brothers
3.) A province of India. It is majority (60 percent) Sikh and Hindoo (37 percent), which means it has relatively few Moslem riots....
Chief Minister Sardar Usman Bazdar ordered an investigation into the incident, adding that action will be taken against those involved in the incident.

Offering his condolences to the victim's family, Ashrafi said that the country's religious scholars would soon hold a joint

presser

to condemn the issue. "We will also go to the Sri Lankan embassy for condolences," he added.
Posted by: Fred || 12/05/2021 00:00 || Comments || Link || E-Mail|| [28 views] Top|| File under: Govt of Pakistan
'Horrific, cold-blooded murder': Civil-military leadership deplores Sialkot mob lynching
[GEO.TV] Pakistain's civil-military leadership on Friday strongly reacted to the

Sialkot

mob lynching, where a Sri Lankan national was tortured to death over allegations of

blasphemy



...the act of insulting or showing contempt or lack of reverence to a deity, or sacred objects, or toward something considered sacred or inviolable. Some religions consider it to be a crime. In Pakistain you can commit blasphemy by looking cross-eyed at a Koran...
.The man, identified as Priyantha Kumara, was working as a production manager at a private factory on Wazirabad Road in Sialkot. The workers also vandalised the factory premises and blocked traffic.

Authorities have been able to arrest "more than 100 people" and claim to have apprehended the main suspect behind the incident, which has drawn sharp rebuke from a wide section of society.


In response to the incident, Prime Minister

Imran Khan


...aka The Great Khan, who isn't your heaviest-duty thinker, maybe not even among the top five...
said he was supervising the probe and vowed that the government would take action against the culprits.

"The horrific vigilante attack on [a] factory in Sialkot and the burning alive of [the] Sri Lankan manager is a day of shame for Pakistain," the prime minister said.


One of many. Usually they don't murder foreigners, but the dear departed probably looked like a Hindoo.


The premier said he was "overseeing the investigations and let there be no mistake all those responsible will be punished with [the] full severity of the law".

"Arrests are in progress," he added.

'DEFINITELY VERY SAD'
President

Arif Alvi

appreciated the "prompt action" taken by the prime minister and the government, as he termed the incident "definitely very sad and shameful, and not religious in any way whatsoever".


Just another disgrace on a disgraceful nation.


"Islam is a religion that established canons of deliberative justice rather than mob lynchings," the president noted.


That's why we never see them in other Islamic countries.


'COLD-BLOODED MURDER'
The

Inter-Services Public Relations

issued a statement on behalf of Chief of Army Staff Gen

Qamar Javed Bajwa

which termed the act a "cold-blooded murder".

"The cold-blooded murder of Sri Lankan [national], Mr Priyantha Kumara, by a mob in Sialkot is extremely condemnable and shameful," the statement said.

"Such extrajudicial vigilantism cannot be condoned at any cost," it added.


Two thirds of them will be released without charges. The remainder will either skip bail or be acquitted down the road.


The ISPR said that Gen Bajwa has directed the army to extend "all-out support to civil administration to arrest perpetrators of this heinous crime and bring them to justice".

RASHEED CALLS FOR NATION'S COLLECTIVE EFFORT
Minister for Interior

Sheikh Rasheed

said the heartbreaking incident was condemnable and assured that federal agencies were assisting the Punjab
1.) Little Orphan Annie's bodyguard
2.) A province of Pakistain ruled by one of the Sharif brothers
3.) A province of India. It is majority (60 percent) Sikh and Hindoo (37 percent), which means it has relatively few Moslem riots....
government in apprehending the culprits.

"National Crisis Management Cell is monitoring the situation [...] we will present the culprits before the court," the interior minister said.


While you're at it, why not round up the people who killed the Christian couple at the brickyard? Remember, they were burnt alive too.


Rasheed added that the entire nation would have to work to halt "extremism in the name of religion".


This happened in Pakistain, not in the world.


'MOST REPREHENSIBLE ACT'
Minister of State for Parliamentary Affairs

Ali Muhammad Khan

termed the incident "shameful and most reprehensible".


They don't feel shame like we do, and they never get reprehended.


"No one can take law into their own hands and kill and maim. [The Government of Pakistain] will make sure that those who did this act are arrested, brought before law and justice is delivered ASAP," he said.


Sure they will.


'HORRIFIC'
Federal Minister for Human Rights

Shireen Mazari

said mob violence was not acceptable under any circumstances as Pakistain had laws to deal with "all" offences.
Happens all the time. Ask

Mukhtaran Mai

.
"Horrific and condemnable act of the mob attack on factory and murder of Sri Lankan manager in Sialkot [...] Punjab govt's action must & will be firm and unambiguous," the minister said.

'HEARTBREAKING; BRUTALITY'
PML-N Vice-President

Maryam Nawaz

said the incident was heartbreaking and wondered whether "this brutality" was the country's identity.


It's the sort of thing I think of every time I think of Pakistain.


"Is this brutality our identity and the future of our coming generations? Will this country be considered a safe country? Will this state be considered safe? Whom will a person ask a question, when there is no such thing as a government?" she asked.

'TIME WE FOLLOWED PROPHET'S (

PTUI!

) MESSAGE'
PML-N President

Shahbaz Sharif



...Pak dynastic politician, brother of PM Nawaz Sharif, chief minister of Punjab...
dubbed the incident as "utterly horrific and shocking", as he said that such actions must be condemned and discouraged.

The PML-N president said the people responsible should be held responsible in line with the law. "It is time we followed our beloved Prophet's (

PTUI!

) message of peace, compassion, love, and mercy for all in true letter and spirit!"

'WEAPONISING RELIGION LEADS TO MOB RULE'
PPP Senator

Sherry Rehman

said "weaponising religion leads to mob rule" and stressed that religion could not be used to justify unlawful acts.

"Justice lies at the heart of legitimacy and must be done by the state. [...] Sialkot is a terrible example that has to be addressed head on," the PPP senator said.

TLP DEMANDS TRANSPARENT PROBE


Tehrik-e-Labbaik Pakistain

's (TLP) spokesperson said that it was a disappointment that some elements were connecting the TLP to the incident.

"The Sialkot incident must be investigated transparently keeping in mind various angles, including the context of the incident and the conspiracy factor," stated the spokesperson.

"All those who are part of the Sialkot lynching should be arrested."

The TLP spokesperson added that no one would be allowed to take the law into their hands if rule and law were established in the country.

"Our country cannot tolerate chaos and bloodshed."

'INSULT TO ISLAM AND HUMANITY': JI


Jamaat-e-Islami


...The Islamic Society, founded in 1941 in Lahore by Maulana Sayyid Abul Ala Maududi, aka The Great Apostosizer. The Jamaat opposed the independence of Bangladesh but has operated an independent branch there since 1975. It maintains close ties with international Mohammedan groups such as the Moslem Brotherhood. the Taliban, and al-Qaeda. The Jamaat's objectives are the establishment of a pure Islamic state, governed by Sharia law. It is distinguished by its xenophobia, and its opposition to Westernization, capitalism, socialism, secularism, and liberalist social mores...
chief

Siraj-ul-Haq

condemned the Sialkot lynching in the strongest words, saying that it was an insult to Islam and humanity.

"The cold-blooded murder of the Sri Lankan factory manager has brought shame to Pakistain," he lamented. "A transparent inquiry should be held into the incident and all those found guilty should be handed exemplary punishments."




Posted by: Fred || 12/05/2021 00:00 || Comments || Link || E-Mail|| [86 views] Top|| File under: Devout Moslems
Pakistan assures Sri Lanka of justice in Sialkot tragedy
[GEO.TV] Prime Minister Imran Khan
...aka The Great Khan, who who convinced himself that playing cricket qualified him to lead a nuclear-armed nation with severe personality disorders...
has assured Sri Lankan President Gotabaya Rajapaksa that Pakistain would ensure justice following the tragic Sialkot lynching which occurred a day earlier.

A Sri Lankan national, Diyawadanage Don Nandasri Priyantha, who had been working as a manager at Rajco Industries in Sialkot, was tortured to death and his body set on fire by a mob of workers over allegations of "blasphemy
Continued on Page 49
Posted by: Fred || 12/05/2021 00:00 || Comments || Link || E-Mail|| [41 views] Top|| File under: Devout Moslems
Iraq
ISIS is using an extremist group to carry out attacks in Iraq, Intelligence info confirm
[SHAFAQ] A senior military commander in the Peshmerga forces revealed that ISIS has used an

Death Eater

gang

called "Jund Allah" to carry out attacks in Iraq.

The assistant commander of the Qara Tapa / Hamrin axis of the Peshmerga, Major General Muhammad Rustom, said that ISIS's capabilities have enhanced in Iraq, and began launching attacks instead of planting explosives and kidnapping shepherds to prove its presence in the country.

He added, "An

Death Eater

gang

consisting of 200 elements called Jund Allah was separated from ISIS, but pledged allegiance to it recently, and was brought from Syria to Iraq and distributed to the governorates to carry out attacks."

He pointed out that this information was reported by the Global Coalition to the Iraqi authorities.

"A person close to the former terrorist leader of ISIS, Abu Bakr al-Baghdadi, was located in a specific area on the Syrian borders", he said, noting that he might be al-Baghdadi's brother or cousin.

He added, "This person made many changes in the terrorist organization's battalions, and warned them of accountability if they did not carry out the required activities."
Fatal attacks by the Islamic State

...formerly ISIS or ISIL, depending on your preference. Before that they were al-Qaeda in Iraq, as shaped by Abu Musab Zarqawi. They're really very devout, committing every atrocity they can find in the Koran and inventing a few more. They fling Allah around with every other sentence, but to hear western pols talk they're not really Moslems....
(ISIS) group against Kurdish Peshmerga forces have been on the rise, according to officials.

"We've been warning that ISIS [militants] are reorganizing since 2018. They have now reorganized in all the areas," says Mohammed Syasi, a Peshmerga commander on the Qaratapa-Hamrin front.

"They bring groups of

button men

from Syria every now and then. As we have learned, there was a group known as Jundullah [Army of God] that previously did not support ISIS. Now they are allied with ISIS," he added. "It is said that 200

faceless myrmidons

have been brought from Syria to Iraq."

Ibrahim Ahmed, a Peshmerga commander on the Qaratapa-Hamrin front, says over 100-150

faceless myrmidons

are present in the area.

"They make chaos. They destroy people's social stability. They are not a defending force. They attack and retreat. Their living quarters are in the

Gharra

area [near Kifri]. People definitely help them," he said.

"I don't want to disclose their ethnicity. They are a mix of different ethnicities. There are Kurds, Turks, Arabs, Shiites, and Sunnies among them. Their food comes from these [neighboring] countries," the commander added.
Posted by: Fred || 12/05/2021 00:00 || Comments || Link || E-Mail|| [25 views] Top|| File under: Islamic State
ISIS militants attempted to inflitrate a security vacuum in Kirkuk
[PUBLISH.TWITTER]

The Peshmerga forces reportedly thwarted an ISIS attempt to infiltrate the territory between the Iraqi army and the Peshmerga forces in

Kirkuk

earlier today, Saturday.

A source told Shafaq News Agency that a group of five ISIS operatives attempted to enter the village of

Lohayban

, north of Sarkaran sub-district of al-

Debs district

, in the security vacuum between the Peshmerga and the Iraqi army.

The source said that the photothermic cameras of the oil company and the Peshmerga forces identified the movement of the terrorists.

"The Peshmerga forces opened fires toward them, forcing them to flee," the source said.
Posted by: Fred || 12/05/2021 00:00 || Comments || Link || E-Mail|| [25 views] Top|| File under: Islamic State
Iraq repatriates 419 citizens from Belarus
[PUBLISH.TWITTER]

So far, 2,722 Iraqis have voluntarily left

Belarus

. The number is expected to increase with more flights being scheduled.
Around 37,000 people left Kurdistan and Iraq in the first ten months of 2021, according to the Summit (Lutka) Foundation for Refugee and Displaced Affairs.
Posted by: Fred || 12/05/2021 00:00 || Comments || Link || E-Mail|| [27 views] Top|| File under: Migrants/Illegal Immigrants
Israel-Palestine-Jordan
Man stabbed near Jerusalem's Old City; assailant shot dead while lying on ground
[IsraelTimes] Victim suffers moderate-to-serious wounds; Arab minister criticizes police as video shows them firing repeatedly at incapacitated suspect; PM and other ministers hail forces

A young Israeli man was stabbed in Jerusalem Saturday afternoon, in what authorities said was a suspected terror attack.


Not actually suspected. This is the Istraeli version of the America alleged, so often used for those caught in flagrante delicto.

The Haredi man, aged around 20, was moderately-to-seriously injured in the attack near the Old City's Damascus Gate.

Police said the suspected assailant then attempted to stab a policeman. He was shot and killed by security forces at the scene.

Paramedics rushed the stabbing victim to Shaare Zedek Medical Center. According to the Ynet news site, he had suffered a stab wound to his neck.

A video from the scene showed Border Policemen firing at the suspected assailant several times as he lay incapacitated on the ground.

Police later released a video showing the entire incident. It showed the officers did not immediately fire at the assailant, doing so only after he repeatedly lunged at them.


Propaganda tweet can be seen at the link, along with the longer police video showing the entire incident. It'll probably turn out to be a case of suicide-by-IDF.

Ynet identified the attacker as Muhammad Shaukat Muhammad Salima, a 25-year-old from the West Bank town of Salfit who was in Israel illegally.

Paleostinian rioting later developed at the scene, with police using stun grenades and other measures against the protesters.


Of course.

Damascus Gate

was the epicenter of protests and

festivities

between Paleostinians and Israeli police last spring, during the

Moslem

holy month of Ramadan. The unrest spread to other parts of the city, eventually helping to ignite an 11-day Gazoo
...Hellhole adjunct to Israel and Egypt's Sinai Peninsula, inhabited by Gazooks. The place was acquired in the wake of the 1967 War and then presented to Paleostinian control in 2006 by Ariel Sharon, who had entered his dotage. It is currently ruled with an iron fist by Hamaswith about the living conditions you'd expect. It periodically attacks the Hated Zionist Entity whenever Iran needs a ruckus created or the hard boyz get bored, getting thumped by the IDF in return. The ruling turbans then wave the bloody shirt and holler loudly about oppression and disproportionate response...
war.

There have been dozens of attacks in recent years in and around the Old City, nearly all carried out by individual Paleostinians with no known links to

gang

s. The

Hamas, always the voice of sweet reason,

terror group, which rules Gaza, praised Saturday's attack but did not take responsibility for it.

Posted by: trailing wife || 12/05/2021 00:44 || Comments || Link || E-Mail|| [89 views] Top|| File under:
Dozens of Palestinians injured by Israeli forces in West Bank
[NATION.PK] Dozens of Paleostinian protesters

were maimed

on Friday when Israeli forces fired live and rubber-coated bullets, and tear gas in the northern occupied West Bank. Ahmed Jebril, director of the Paleostinian

Red Islamic Thingy

, told Anadolu Agency that medical teams treated one person with live bullets, 23 with rubber-coated bullets, in addition to 73 others who suffered teargas inhalation in the villages of

Beit Dajan

and

Beita

, east of Nablus city.

He added that one of the injured was a boy who was hit in his eye and was shifted to hospital for treatment in Nablus.

Jebril noted that the Israeli forces dug the roads leading to Mt. Sbeih in Beita village which hindered the arrival of ambulances.

Meanwhile,


...back at the game, the Babe headed for second base. He almost made it. Then Sheila slapped him....


the Paleostinian official Wafa news agency reported four more people

were maimed

and dozens of others got suffocated by tear gas in an anti-settlement rally in

Kafr Qaddoum

village, east of Qalqilya city.

Posted by: Fred || 12/05/2021 00:00 || Comments || Link || E-Mail|| [31 views] Top|| File under: PLO
Syria-Lebanon-Iran
US Airstrike Kills Senior Qaeda Leader In Northwest Syria
[ENGLISH.AAWSAT] A Qaeda commander was killed in a US

dronezap

in northwest Syria Friday, the Syrian Observatory for Human Rights reported.

SOHR sources reported that the International Coalition against ISIS targeted an unidentified man on a

cycle of violence

on the road to al-

Mastuma

in

Idlib

countryside with three missiles, killing him immediately.
The London-based war monitor also said that a family of six, including

women and kiddies

sustained various injuries, as the car they were traveling in was passing near the site of the drone attack.

Earlier in October, the US Central Command also reported killing a senior Qaeda leader in a

dronezap

in northwest Syria.
Posted by: Fred || 12/05/2021 00:00 || Comments || Link || E-Mail|| [41 views] Top|| File under: Hayat Tahrir al-Sham (al-Nusra)
Record of Turkey's violations in northeast Syria revealed
[NPASYRIA] A local committee for documenting violations in the

Tel Abyad

area, northern Syria, working in the adjacent town of Ain Issa, revealed figures for the outcome of violations it documented in the area during the current year.

Since the beginning of 2021, they have documented 150 killing cases, including 15 children and 25 women, perpetrated by the Ottoman Turkish forces and the affiliated opposition factions, said Fattah Kurdo, co-chair of the Documentation Office in the Euphrates Region (administrative division affiliated with the AANES that includes the areas of Kobani, Raqqa and Tel Abyad).

The figures include those who

bit the dust

in the frequent bombing by Ottoman Turkish forces and the affiliated factions on the countryside of Tel Abyad and the town of Ain Issa, as well as the deaths in the infightings between the opposition factions in Tel Abyad.

150 people have been arbitrarily arrested by the opposition factions, including 40 women, some of whom were released for ransom, Kurdo told North Press.

He noted to the continued thefts and seizure of property of the natives, as well as the imposition of royalties.

The Sick Man of Europe Turkey

...the occupiers of Greek Asia Minor...
and the Syrian National Army have arrested and illegally transferred at least 63 Syrian nationals from northeast Syria to Turkey to face trial on serious charges that could lead to life in prison, Human Rights Watch said on February.

Since the Ottoman Turkish forces and the Ottoman Turkish-backed opposition factions took control of the cities of Tel Abyad and Sere Kaniye (Ras al-Ain) in 2019, human rights


One man's rights are another man's existential threat.


reports have documented continuous violations against the local population.

The Documentation Office of the Autonomous Administration documented the displacement of 2,000 families from Tel Abyad and its countryside. Those families were replaced with families from other Syrian regions such as Duma, Harasta and Daraa, and others from Iraq, Afghanistan and Chechnya.

Since the beginning of 2021, the town of Ain Issa and its countryside and the M4 Highway have been repeatedly bombed by Turkey its backed opposition factions, even though the area houses displaced people, most of whom fled the Ottoman Turkish military operation in 2019.

According to human rights reports, the Ottoman Turkish incursion in 2019, under the pretext of establishing a safe zone, displaced 300,000 people from their homes, about 175,000 of them were from the area between Sere Kaniye and Tel Abyad.
Posted by: Fred || 12/05/2021 00:00 || Comments || Link || E-Mail|| [25 views] Top|| File under: Sublime Porte
Two militants die in artillery attacks in Syria
Direct Translation via Google Translate. Edited


[REGNUM]
In Syria, two Syrian soldiers were wounded as a result of shelling by militants, said Vadim Kulit, deputy head of the Russian Center for the Reconciliation of Warring Parties in the SAR .

According to him, one Syrian soldier was wounded in

Idlib

province as a result of shelling by terrorists in the area of ​​the village of

Ruajha

.

"In the province of

Latakia

, as a result of a sniper attack by terrorists from the Kalaz-Faukani area on positions of government forces in the area of ​​the settlement of

Mortlu

, one Syrian soldier was wounded," Kulit said at a briefing.

Posted by: badanov || 12/05/2021 00:00 || Comments || Link || E-Mail|| [23 views] Top|| File under:
Lebanon minister resigns to ease crisis with Gulf
[NATION.PK] The Lebanese minister whose remarks on the Saudi intervention in Yemen


...an area of the Arabian Peninsula sometimes mistaken for a country. It is populated by more antagonistic tribes and factions than you can keep track of...


's war sparked a row with Gulf countries that exacerbated Lebanon Hezbollahstan

...The Leb civil war, between 1975 and 1990, lasted a little over 145 years. It produced 120,000 fatalities. The average length of a ceasefire was measured in seconds. That's three statements. Only the first is subjective....
's multiple crises resigned Friday in hopes it would help end the standoff. Georges Kordahi, speaking during a

presser

, said he hoped this decision "could open a window... towards improved bilateral ties" with Saudi Arabia
...a kingdom taking up the bulk of the Arabian peninsula. Its primary economic activity involves exporting oil and soaking Islamic rubes on the annual hajj pilgrimage. The country supports a large number of princes in whatcha might call princely splendor. Fifteen of the nineteen WTC hijackers were Saudis, and most major jihadi commanders were Saudis, to include Osama bin Laden. Crown Prince Mohammed bin Salman quietly folded that tent in 2016, doing terrible things to the guys running it, and has since been dragging the kingdom into the current century...
and its Gulf allies. "The timing is right because I am offering something that could provide Lebanon with an exit" from the crisis, the former information minister said.

Kordahi's resignation has been on the table for weeks and is expected to help end a political and diplomatic quandary that has crippled Lebanon's fledgling cabinet since October. His announcement coincided with a visit to the Gulf by French President Emmanuel Macron, who has spearheaded international efforts to help Lebanon out of its worst ever economic downturn.




Posted by: Fred || 12/05/2021 00:00 || Comments || Link || E-Mail|| [31 views] Top|| File under: Hezbollah
Mossad recruited top Iranian scientists to blow up key nuclear facility
[The Jewish Chronicle via Citizen Free Press] 90 per cent of the plant's centrifuges were destroyed, putting the complex out of action for up to nine months

Mossad recruited a team of Iranian nuclear scientists to carry out a covert operation which blew up one of the regime's most secure nuclear facilities earlier this year, the JC can reveal.

Up to 10 scientists were approached by Israeli agents and agreed to destroy the underground A1000 centrifuge hall at

Natanz

in April, though they believed that they were working for international dissident groups.

Some of the explosives they used were dropped into the compound by a drone and quietly collected by the scientists, while others were smuggled into the high security facility hidden in boxes of food on a catering lorry. The ensuing destruction caused chaos in the highest echelons of the Iranian leadership. It demolished 90 per cent of the centrifuges at the nuclear plant, delaying progress towards a bomb and putting the key complex out of action for up to nine months.

The new details are among astonishing secrets of three connected Mossad operations that took place over an 11-month period of sabotage in Iran. The first two, in July 2020 and April 2021, targeted the complex in Natanz using explosives, while he third, in June this year, took the form of a quadcopter assault on the Iran Centrifuge Technology Company (TESA), in the city of Karaj, 30 miles northwest of Tehran. The full details are published for the first time by the JC today.

Other revelations include:


Lots of amusing details at the link.
Posted by: Injun Sputing7214 || 12/05/2021 00:00 || Comments || Link || E-Mail|| [48 views] Top|| File under:
Who's in the News
21
[untagged]
5
Islamic State
5
Govt of Iran
4
Hezbollah
4
Taliban/IEA
3
Migrants/Illegal Immigrants
3
Govt of Pakistan
3
Commies
2
Devout Moslems
2
Human Trafficking
2
Banditti
2
Sublime Porte
1
[untagged]
1
Boko Haram (ISIS)
1
Govt of Pakistain Proxies
1
Govt of Sudan
1
Hamas
1
Hayat Tahrir al-Sham (al-Nusra)
1
Houthis
1
Lashkar e-Taiba
1
Moslem Colonists
1
Pirates
1
PLO
1
Tin Hat Dictators, Presidents for Life, & Kleptocrats
Bookmark
E-Mail Me
The Classics
The O Club
Rantburg Store
The Bloids
The Never-ending Story
Thugburg
Gulf War I
The Way We Were
Bio
Merry-Go-Blog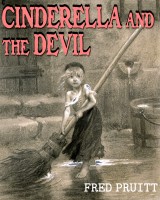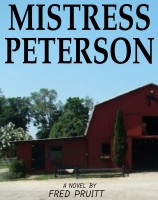 On Sale now!


A multi-volume chronology and reference guide set detailing three years of the Mexican Drug War between 2010 and 2012.

Rantburg.com and borderlandbeat.com correspondent and author Chris Covert presents his first non-fiction work detailing the drug and gang related violence in Mexico.

Chris gives us Mexican press dispatches of drug and gang war violence over three years, presented in a multi volume set intended to chronicle the death, violence and mayhem which has dominated Mexico for six years.
Click here for more information


Meet the Mods
In no particular order...


Steve White
Seafarious
Pappy
lotp
Scooter McGruder
john frum
tu3031
badanov
sherry
ryuge
GolfBravoUSMC
Bright Pebbles
trailing wife
Gloria
Fred
Besoeker
Glenmore
Frank G
3dc
Skidmark
Alaska Paul



Better than the average link...



Rantburg was assembled from recycled algorithms in the United States of America. No trees were destroyed in the production of this weblog. We did hurt some, though. Sorry.
54.211.101.93

Help keep the Burg running! Paypal: