-Signs, Portents, and the Weather-
Mexican Cartel Nets $100K for Smuggling Three Chinese Nationals into Texas
[Breitbart] Three Chinese nationals were encountered crossing the border in South Texas by Border Patrol agents and

Texas Department of Public Safety Highway Patrol

troopers. Each reportedly paid Mexican cartel smugglers $35,000 to be ferried to Mission, Texas, on Tuesday.

According to a spokesperson for the Texas Department of Public Safety (DPS), the arrests were part of a joint operation conducted in the

Rio Grande Valley

with Border Patrol.

According to the DPS, a recent cold front did little to stem the flow of migrant crossings near Mission. In the first few days of the operation, several arrests were noted, including human smuggling guides, and several gang members in addition to the three Chinese nationals.

The

Gulf Cartel

controls most of the crossing points from Reynosa, Mexico, into Mission. They also hold other Mexican cities across the border from the Texas. Despite recent skirmishes with the Cartel del Noreste (CDN) faction of Los Zetas, they continue to maintain firm control over major crossing points in the region. Although they are not exclusively in the business of human trafficking, they do control anyone trying to illicitly cross the border.

Migrants are charged a "piso" or fee to cross. The fee may vary based on a migrant's nationality. The three Chinese nationals paid significantly more than those coming from Mexico or Central America.

In a 2019 Rand Corporation study, fees paid to cartels for crossing the Rio Grande were estimated between $300 and $700 per migrant and only covers access to the immediate border area. Local guides may collect another fee of roughly $100 per migrant to use inflatable rafts. These fees are not inclusive of the journey from the home country.

Once paid, migrants are provided a multi-colored bracelet as proof of payment. Different colors distinguish between how many crossings the migrant has selected.

In the first three months of the current fiscal year, more than 84,000 migrants made landfall in the Rio Grande Valley. Based on the lowest estimate of fees charged for migrant crossings, the Gulf Cartel has seen more than $30 million in proceeds during the period.
Posted by: Skidmark || 02/03/2023 06:14 || Comments || Link || E-Mail|| [69 views] Top|| File under: Narcos
Afghanistan
Daily Evacuation Brief February 3, 2023
[AfghanDigest] LAST 24 HOURS

BLAST REPORTED IN KABUL – An explosion occurred in the Kote Sangi neighborhood (Police District 5) yesterday. Some accounts suggest a magnetic mine was detonated after being attached to a vehicle. There are no reports of casualties but the Taliban reportedly cut off electricity in the area adjacent to the blast and access has been tightly controlled. No further information was available.


RUMORS OF PAYOFFS TO FORMER REGIME MEMBERS – An Italian news source has published several documents purporting to show payoffs from Qatar to select members of the previous regime. The Italian source claims the funds were paid to allow the Taliban to take over the country. At this point, no corroboration of the documents or the payouts has been made.


SIZABLE HOUSE SEARCHES CONTINUE IN KABUL – Taliban searches that had been taking place throughout the week shifted to Police Districts 11 and 15 yesterday. Previously, searches had been reported in Police Districts 4 and 10 on Sunday thru Tuesday. The areas currently being searched are largely occupied by Tajiks and Panjshiris. No reports of arrests have been made as of yet.


NEW HUMANITARIAN AID DELIVERIES FROM UN USING MEN ONLY, AID AGENCIES RAISE ALARMS – Locals in several cities across Afghanistan have reported the resumption of food deliveries by UN agencies. The World Food Programme said that an 'operational adjustment' had been made to continue its work. The announcement has worried some donor states and aid organizations who say the approach represents acquiescence to Taliban demands and may have set a precedent that could harm female involvement in future aid projects. Others say the move is a temporary measure that will be rolled back if the Taliban ban is reversed.


AFGHAN RAILROAD AUTHORITY SAYS SERVICE WITH UZBEKISTAN WILL RESTART SOON, TRADERS ARE SKEPTICAL – The statement has left several former engineers who had worked on the transit route between Uzbekistan and Afghanistan scratching their heads as the technical modifications the Uzbeks had demanded were considered to be major projects and not quickly implemented. If the route is not reopened soon, several trade groups have warned that commodity prices (already high) will spike. The Taliban responded to these concerns by telling traders to use road transport in the meantime. Apparently, the route was closed when the Taliban regime refused to allow 65 Uzbek rail technicians into the country to supervise modernization efforts. A source in the Ministry of Defense stated that the majority of the best rail engineers had departed Afghanistan after the takeover and that many in the Authority were put in their positions based on their time spent fighting NATO forces and the former regime. The source estimated the literacy rate among these appointed officials is less than 1 in 4 and did not believe any had engineering experience.


UN SAYS KABUL HAS INFORMED THEM OF EFFORTS TO SET GUIDELINES FOR FEMALE WORK – Apparently, new guidelines are being prepared by the Taliban that will outline those activities female aid workers will be allowed to participate in. The UN head of Humanitarian Affairs and Emergency Relief, Martin Griffiths made the announcement at a meeting on Tuesday. The new guidelines are tentatively scheduled to be released in March.
NEXT 24 HOURS
SEARCHES IN KABUL MAY PAUSE FOR FRIDAY, PLAN TO RESUME SATURDAY – The systematic searches that have been undertaken by the Taliban in select neighborhoods across Kabul are expected to pause on Friday. Apparently, the decision was made to allow people to attend prayers. Multiple sources have said the searches are far from complete though and may be tied to an effort to seize weapons caches and disrupt Resistance plans for the Spring campaign season. No further information was available.


BAD WEATHER IN WESTERN AND NORTHER PROVINCES EXPECTED TO DISRUPT TRAVEL – Rain and snow is forecasted for the next 36 hours and will add to moisture accumulations. Some roads have already been closed in remote areas and there are concerns over potential heavy flooding. At-risk Afghans are advised to plan travel accordingly.
Posted by: trailing wife || 02/03/2023 01:24 || Comments || Link || E-Mail|| [21 views] Top|| File under: Taliban/IEA
Africa Horn
Heavy fighting reported in Hiran region, central Somalia
[ShabelleMedia] Heavy battle between al-Shabaab

...... Somalia's version of the Taliban


...mindless ferocity in a turban...


, functioning as an arm of al-Qaeda...
and Macwisley militia erupted on Wednesday night in the Hiran region, an official said.

The fighting came after the armed villagers attacked the al-Shabaab base that is located on the outskirts of Beledweyne City, 350 kilometers North of Mogadishu.

Both warring sides used Heavy and small weapons during the confrontation that claimed the lives of several people.

Major Ahmed Abdi Ali, who is a commanding officer of Ma'wisley, told the Shabelle radio that they killed

faceless myrmidons

and seized their base.

For its part, al-Shabaab said it resisted the attack and killed senior commanders from the opposing side.

There was no immediate verification of both claims from local residents who said they could only confirm the fighting.

The situation returned to normal following the combat that comes in the middle of an intensified offensive against al-Shabaab in Central and Southern regions.

The government has reported killing hundreds of

faceless myrmidons

and seizing dozens of localities in neighboring Hirshabelle state since the military operations were launched in August 2022.

The government has also reported shutting down hundreds of bank and mobile money accounts allegedly linked with al-Shabaab in an effort to curtail the group's revenue generation activities.
Posted by: trailing wife || 02/03/2023 00:27 || Comments || Link || E-Mail|| [20 views] Top|| File under: al-Shabaab (AQ)
Somali military court has executed four soldiers by firing squad in Mogadishu after being convicted for murdering their colleagues
[PUBLISH.TWITTER]

Somalia on Thursday executed four soldiers in Mogadishu by a firing squad in the latest execution against militants and members of the armed forces.

The soldiers who were shot belonged to different sections of the national army such as the military, intelligence, and police, who were held for murders they committed in the past.

The four soldiers were Bukhari Awil Mohamud of the NISA, Ali Mohamud Hussein of the Military, Mohamed Nur Sheikh Waare, and Abdirisaaq Ahmed Mukhtar both of the Police.

The armed forces court also said that the soldiers have all killed other colleagues in the past.

There are other soldiers who were recently sentenced to death by the military court and are awaiting their execution, among them two soldiers who killed two civilians in the districts of Hamarweyne and Balcad town.
Posted by: Fred || 02/03/2023 00:00 || Comments || Link || E-Mail|| [26 views] Top|| File under:
Africa Subsaharan
Terrorists' Leader, Kachalla Baleri Boasts Of N10million New Notes As Nigerians Groan
[PUBLISH.TWITTER]
A notorious terrorists' leader, Kachalla Baleri, has made mockery of the Nigerian government's supposed plan to frustrate bandidos

snuffies

in the country with the redesigned Naira notes.

Baleri in a viral video where he was surrounded by his men made a show of and boasted of being in possession of at least N10 million new notes, which according to him, was enough for him to buy sophisticated weapons for his monstrous activities.

The President Muhammadu Buhari-led Nigerian government had told Nigerians that one of the reasons for redesigning the N200, N500 and N1000 notes was to include security measures that deter bandidos

snuffies

from freely getting hold of the currency.

However,


we can't all be heroes. Somebody has to sit on the curb and applaud when they go by...


in a viral video seen by SaharaReporters, Baleri who is said to have been the one who led the attack and kidnapping of the Greenfield University students in Kaduna in 2021, boastfully said it was a barefaced lie to claim that the naira redesign would prevent bandidos

snuffies

from accessing money.

Speaking in Hausa Language, the dreaded terrorists' leader said, "We are calling on leaders in Nigeria to be just and accountable to the masses.

"Today in Nigeria, we are told that the new naira redesign is in the interest of the poor. However and laughably so, poor Nigerians, whether those in the city or in rural areas are bearing the brunt of the unpopular currency policy.

"This is because many poor citizens don't even know where the next meal will come.

"It is a barefaced lie to claim that the naira redesign will prevent terrorists, I mean those of us they designated as bandidos

snuffies

from accessing money. But you can see the new notes here with us.

"It is only justice for all citizens that can bring lasting peace in this country.

"As you can see, this one is the N200 new note, this other one is the N500 and this one is the N1,000 new notes. We are in the jungle but we have them."

Baleri boasted that he had enough of the new naira notes to buy more weapons, saying he received over N10 million of the new notes.

Meanwhile,


...back at the the conspirators' cleverly concealed hideout Montefiore's foot was still stuck and the hound had completely soaked his uniform with slobber...


many businesses have been shut down while Nigerians across the country groan and lament the unfortunate persisting scarcity of the new Naira notes.
Posted by: Fred || 02/03/2023 00:00 || Comments || Link || E-Mail|| [25 views] Top|| File under: Banditti
Bangladesh
In Bangladesh's borderland with Myanmar, 2 Rohingya militant groups fight for dominance
[BenarNews] A 12-hour shootout and the torching of a refugee settlement along the Bangladesh-Myanmar border thrust the

Rohingya Solidarity Organization

, an old armed holy warrior group, back into the spotlight.

The fighting last month between members of RSO and the

Arakan Rohingya Salvation Army

(ARSA)


...the Arakan Rohingya Salvation Army: in Arabic Harakah al-Yaqin or Harkat ul Yaqin (Faith Movement, HaY), they're led by a committee in Saudi Arabia and commanded on the ground by a group of 20 jihadis fronted by one Ata Ullah a.k.a. Hafiz Tohar a.k.a. Jununi, etc., who was born in Karachi and reared in Saudi Arabia. ARSA may or may not be a false-nose-and-mustache front for Aqa Mul Mujahideen, a minor jihadi group linked to al-Qaeda. At any rate, ARSA has the vocal support of al-Qaeda's Bangladesh offshoot Ansar al-Islam as well as Hizbut Tahrir, and has been running amok in the Cox's Bazaar refugee camps...

bandidos holy warriors left at least one person dead and forced hundreds of Rohingya to flee the encampment.

Continued on Page 49
Posted by: trailing wife || 02/03/2023 00:06 || Comments || Link || E-Mail|| [40 views] Top|| File under:
Caribbean-Latin America
Hundreds of Afghans risk 11-country trek to seek haven in United States
[Reuters] Their journey starts with a humanitarian visa for Brazil: one of the few remaining exit routes for Afghans fleeing Taliban rule.

It ends, after a perilous trek overland through Latin America across at least 11 countries, with scaling the border wall and jumping onto U.S. soil.

More than a year after the chaotic U.S. withdrawal from Kabul, the number of Afghans crossing the U.S.-Mexico border to seek asylum in the United States has soared.

Hundreds of people each month are risking their lives to get there on a human smuggling route notorious for kidnapping, robbery and assault.

U.S. border agents apprehended 2,132 Afghans last year – a close to 30-fold increase over the prior year – with nearly half arriving in November and December, U.S. government data show.

Reuters spoke to a dozen Afghans who braved the journey. Eleven said they made it to the United States; Reuters has not been able to confirm the whereabouts of one person a reporter interviewed in Mexico. All said they were unable to start new lives in Brazil and instead headed north by land to the United States.

Several refugee advocates and former U.S. officials said the increasing number of Afghans attempting the route reflected a failure both to address the humanitarian crisis inside Afghanistan and to provide adequate support for those who leave.

The United States has been slow to process visas, they say, and together with the United Nations High Commissioner for Refugees (UNHCR)should be doing more to help other countries to assist Afghan refugees.

"Just getting out of the country is hard. And then if you do, it doesn't mean that you've reached safety," said Anne Richard, who served as the U.S. assistant secretary of state for population, refugees and migration from 2012 to 2017.

The State Department said in response to Reuters questions that it has tried to speed up visa processing for "the brave  Afghans who stood side-by-side with the United States over the past two decades" and that it has offered support to governments to avoid "irregular migration." It declined to comment on individual cases.

UNHCR said the humanitarian Brazilian visa program, which offers two-years residency and the right to work, study and apply for refugee status, is "an extremely important contribution" but said shelters in the country are "overwhelmed."

The Brazilian government did not respond to requests for comment.

About 4,000 Afghans have entered Brazil on humanitarian visas since the program began in Sept. 2021, the U.S. State Department said, with a significant uptick in the final months of 2022.

Last year, 2,200 Afghans crossed through the lawless jungle region between Colombia and Panama known as the Darien Gap – the only land route from South America toward the U.S. border – with nearly half crossing in November and December. In all of 2021, just 24 Afghans crossed, according to Panamanian government data.

The Taliban administration's spokesperson did not respond to requests for comment about the escalating exodus. In recent weeks, Taliban spokesmen have said that Afghanistan is the "home of all Afghans" and that those who have left can come back.

Reuters focused on four journeys by Afghan migrants who reached the United States, corroborating key details of their accounts with emails, official documents, interviews with relatives and co-workers as well as videos, photos and voice memos sent during their travels.

Here are their stories.
Posted by: trailing wife || 02/03/2023 00:22 || Comments || Link || E-Mail|| [25 views] Top|| File under: Taliban/IEA
No escape! World's murder capital opens impenetrable prison as part of major gang crackdown
[FoxNews]

El Salvador

has doubled its prison capacity after opening a 40,000-person facility this week in an effort to further crack down on the country's gang violence problem.

"All those home boys, those

hard boyz

in the organization that made our beloved Salvadoran people suffer, will be housed and subjected to a severe regimen," El Salvador's Prisons Director Osiris Luna said on state television


... and if you can't believe state television who can you believe?


El Salvador President Nayib Bukele said the country's "Terrorism Confinement Center" mega-prison, now one of Latin America's largest, will have 37 guard towers and eight cellblocks that will be "impossible to escape," The Times of England reported.

Roughly 600 troops and 250

coppers

will help secure the prison, which will sit on some 410 acres.
Posted by: Skidmark || 02/03/2023 00:00 || Comments || Link || E-Mail|| [130 views] Top|| File under: Narcos
Caucasus/Russia/Central Asia
A resident of Kabardino-Balkaria received 10.5 years for helping Syrian militants
Direct Translation via Google Translate. Edited.


[KavkazUzel] A court in Rostov-on-Don appointed

Tamara Baragunova

, a resident of Kabardino-Balkaria, who washed clothes and cooked food for militants in Syria, to 10.5 years in prison.

The Southern District Military Court in Rostov-on-Don found Tamara Baragunova, a resident of Kabardino-Balkaria, guilty in the case of participation in an illegal armed group, Interfax reported today.

According to the investigation and the court, in June 2015, Baragunova joined an illegal armed group in Syria, which is part of the terrorist organization "

Caucasus Emirate

"


...Caucasus Emirate was the Chechnyan jihadi group linked to Al Qaeda. But in 2015 the majority of the jihadis transferred their allegiance to ISIS as Caucasus Province (Vilayat Kavkaz), then transferred themselves and their families to the ISIS caliphate in Syria — so the question is whether the lady should be filed under ISIS or Al Nusra...

banned in Russia. "Baragunova performed the functions of an ordinary member of the organization, assisting in the treatment of wounded militants, in washing linen and preparing food for members of this organization," the message on the Telegram channel of the Southern District Military Court says.

In 2016, she left Syria and lived in Turkey and Egypt, she was detained on December 9, 2021. The court sentenced Tamara Baragunova to 10 years and six months in prison in a penal colony.

The "Caucasian Knot" also wrote that a military court in Rostov-on-Don in August 2021 sentenced Zalim Atalikov, a resident of Kabardino-Balkaria , to four years in a strict regime colony, finding him guilty of trying to join Syrian militants.

Posted by: badanov || 02/03/2023 00:00 || Comments || Link || E-Mail|| [24 views] Top|| File under: Devout Moslems
Europe
Four Men Convicted In Austria For ISIS Attack


Four men between the ages of 22 and 32 were handed down sentences on Wednesday for their roles in the Nov. 2, 2020, mass shooting in

Vienna

's downtown, which killed four people and injured 20.

Two of those convicted were given life sentences, while the other two received 19 and 20-year sentences, respectively, for accessory to murder. The men had procured arms and munitions for the shooter, who was killed by police on the scene. All men are said to be ISIS sympathizers.

Another two defendants were acquitted of murder charges but convicted of membership in ISIS and spreading ISIS propaganda. They were given a suspended two-year sentence.

According to Austrian authorities, the ISIS attacker and one the men convicted yesterday were arrested and imprisoned for attempting to travel to ISIS' self-styled caliphate in Syria. They had been released early in 2019.

Posted by: badanov || 02/03/2023 00:00 || Comments || Link || E-Mail|| [23 views] Top|| File under: Islamic State
India-Pakistan
'Closing in' on terror network: Peshawar mosque bomber was in police uniform, says KP IG
[Dawn] Khyber-Pakhtunkhwa Police Chief Moazzam Jah Ansari said on Thursday that the police was "closing in" on the terror network behind the

suicide kaboom

on a mosque in the Beautiful Downtown Peshawar

...capital of Khyber Pakhtunkhwa, administrative and economic hub for the Federally Administered Tribal Areas of Pakistan. Peshawar is situated near the eastern end of the Khyber Pass, convenient to the Pak-Afghan border. Peshawar has evolved into one of Pakistain's most ethnically and linguistically diverse cities, which means lots of gunfire...
Police Lines area, revealing that the bomber "was clad in a police uniform".

On Jan 30, a powerful explosion

destroyed

a mosque in Peshawar's Red Zone area where between 300 and 400 people — mostly

coppers

— had gathered for prayers. The suicide kaboom
blew away the wall of the prayer hall and an inner roof and claimed 101 lives.
Continued on Page 49
Posted by: trailing wife || 02/03/2023 02:45 || Comments || Link || E-Mail|| [30 views] Top|| File under: Pak Taliban (TTP)
Israel-Palestine-Jordan
Palestinians open fire at military post near Jenin; 17 suspects detained in raids overnight
[IsraelTimes] Military says no soldiers hurt in overnight incidents; Psagot settlement given lockdown orders for 3 hours after suspected infiltration

Paleostinian

button men

shot up

a military post near the northern West Bank city of Jenin early Thursday, as troops conducted extensive raids across the West Bank that saw 17 wanted Paleostinians arrested, the Israel Defense Forces said.

The military said a structure at the post near Jenin was hit by at least one bullet, but no injuries were caused.

Separately, as troops were operating in the northern West Bank city of Nablus to arrest wanted Paleostinians, shooting was heard as dozens hurled stones at the forces, the IDF said.

On Wednesday, American and Paleostinian officials confirmed a report that the Biden administration (aka the Wilmington comorra)

...the pack of self-imagined masterminds of strategy and intrigue at the service of the Biden Crime Family and a grateful nation...
has been urging the Paleostinian Authority to adopt a plan aimed at boosting its security presence in the northern West Bank, where fighting between Israeli forces and local

gang

s has grown increasingly deadly.

In recent months, the PA has seen its control over growing swaths of the West Bank slip away, particularly in Jenin and Nablus. Israel says that as a result, it has been forced to send its own troops into those areas — which under the Oslo Accords are supposed to be under full PA control — to carry out arrests of security suspects.

In the past, similar raids may have been carried out by the PA, which maintained security cooperation with the IDF until last week.

Many of the Israeli raids have sparked increasingly violent mostly peaceful

festivities

with armed Paleostinians frustrated over the incursions and the PA's willingness to cooperate.

Also in the pre-dawn hours of Thursday, the IDF said troops shot at Paleostinians hurling stones at them in Qalqilya, adding that at least one suspect was hit.

The military said troops operating in the southern West Bank city of Hebron stopped a suspicious car, in which a handgun was found. Four men in the car were detained.

The 17 Paleostinians who were wanted over suspected terror activities were taken to be questioned by the Shin Bet security agency.

No soldiers were hurt in the overnight incidents.

Meanwhile,


...back at the shattered spaceship, Fffflirgoll the Arcturan slithered stealthily toward the control room, where the humans had barricaded themselves...


a suspect infiltration alert sounded shortly before 3 a.m. on Thursday in the settlement of Psagot, near Ramallah. Residents were ordered to remain in their homes and lock their doors and windows as troops conducted scans of the area. An all-clear was given by the IDF's Home Front Command after about three hours.

The overnight West Bank raids came as the Israeli Air Force conducted Arclight airstrike
...KABOOM!...
s in the Gazoo
...Hellhole adjunct to Israel and Egypt's Sinai Peninsula, inhabited by Gazooks. The place was acquired in the wake of the 1967 War and then presented to Paleostinian control in 2006 by Ariel Sharon, who had entered his dotage. It is currently ruled with an iron fist by Hamaswith about the living conditions you'd expect. It periodically attacks the Hated Zionist Entity whenever Iran needs a ruckus created or the hard boyz get bored, getting thumped by the IDF in return. The ruling turbans then wave the bloody shirt and holler loudly about oppression and disproportionate response...
Strip in response to a rocket attack on southern Israel on Wednesday evening.

Posted by: trailing wife || 02/03/2023 01:52 || Comments || Link || E-Mail|| [23 views] Top|| File under:
Shin Bet: Lebanese man tried to recruit Palestinians for terror via TikTok
[IsraelTimes] Agency says two East Jerusalem men with Israeli residency were in contact with former
Hezbollah operative Abu Ghassan, who instructed them to conduct surveillance operations.

The Shin Bet security agency on Thursday said it had recently uncovered attempts by a Lebanese man, a former Hezbollah operative, to recruit Paleostinians for terror via the TikTok video-sharing mobile application.

The agency said two East Jerusalem men, residents of Israel, were arrested over their alleged ties with the man, Salah Swouti, known as Abu Ghassan.

According to the Shin Bet, Abu Ghassan instructed them to conduct surveillance operations in Israel, as the pair have Israeli ID cards. The agency said they "photographed places in Israel, with a focus on Jerusalem, in order to advance terror attacks."

The two men were not identified, and it was not clear when they were arrested.

The Shin Bet said Abu Ghassan, a former operative in the Iran-backed Hezbollah terror group, would make contact with potential operatives in East Jerusalem and the West Bank via TikTok.

"At the beginning of the exchange, 'Abu Ghassan' focuses on personal matters and general discourse, such as the situation in Jerusalem and conflicts between Jews and Arabs," the agency said.

"Later, as part of the recruitment process that is characteristic of Hezbollah, 'Abu Ghassan' moves the conversation to Telegram. There he forwards seemingly innocent requests to carry out tasks, such as taking photos and videos in Israel, as a possible target for an attack," the Shin Bet said.

"Over time and with the strengthening of the connection between the parties, 'Abu Ghassan' instructs his operatives to initiate terror attacks against Israeli citizens, ignoring the damage that will be caused to the operatives and their families," the Shin Bet added.

Last week, the Shin Bet revealed an attempt by the Gazoo
...Hellhole adjunct to Israel and Egypt's Sinai Peninsula, inhabited by Gazooks. The place was acquired in the wake of the 1967 War and then presented to Paleostinian control in 2006 by Ariel Sharon, who had entered his dotage. It is currently ruled with an iron fist by Hamaswith about the living conditions you'd expect. It periodically attacks the Hated Zionist Entity whenever Iran needs a ruckus created or the hard boyz get bored, getting thumped by the IDF in return. The ruling turbans then wave the bloody shirt and holler loudly about oppression and disproportionate response...
Strip-based

Hamas, a contraction of the Arabic words for "frothing at the mouth",

terror group to recruit Paleostinians to help commit attacks.

The Shin Bet said it viewed the attempts to recruit Israeli residents for terror "gravely," adding that it "calls for vigilance online in light of the threat posed by various terror elements on social networks."

In September, Shin Bet chief Ronen Bar said incitement on social media was a major challenge for the security agency, as it was difficult to prevent algorithms from echoing inciting content that reaches easily influenced youth.

"It is a new battlefield for security agencies. It brings more people into terrorism and challenges the tools we have to combat terrorism. Terror groups have identified this, and they know how to cause copycat attacks, and influence others," Bar said at a conference at Herzliya's Reichman University.

Bar said combating online incitement was especially difficult as the agency needs to safeguard democracy and protect freedom of speech.
Posted by: trailing wife || 02/03/2023 01:46 || Comments || Link || E-Mail|| [21 views] Top|| File under: Hezbollah
Syria-Lebanon-Iran
Anti-ISIS Campaign Ends, 127 Arrested – AANES


The Interior Board of the Autonomous Administration of North and East Syria (AANES) announced on Thursday the end of the security campaign against the Islamic State (ISIS) sleeper cells in Raqqa and Tabqa and surrounding areas, and the arrest of dozens of ISIS militants, including the 'Wali of Raqqa'.

The AANES's official page cited Ali Hejjo, co-chair of the Interior Board, saying that the campaign has accomplished the desired goals following the intensified ISIS sleeper cell activity.

Hejjo noted that a week after the launch of the campaign, 127 ISIS members were arrested, including their leader, the so-called Wali of Raqqa, in addition to dismantling a sleeper cell involved in the attack on the Asayish headquarters in Raqqa in late 2022.

The Syrian Democratic Forces (SDF) announced the launch of "Operation Retaliation for Raqqa Martyrs" on January 25 in Raqqa, Tabqa, and Sirrin and the surrounding areas in northern Syria in coordination with the Asayish forces and the air support of the US-led Global Coalition.
"During the sweep and raid operations, the forces arrested 127 wanted

faceless myrmidons

and suspects, including Atallah al-Methan, the Wali (governor) of the so-called Wilayah al-Raqqa," said the Kurdish force in a statement.

"Many weapons, ammunition, and booklets on ISIS

krazed killer

ideology were also seized, in addition to uncovering old tunnels used by ISIS

faceless myrmidons

when they were controlling Raqqa city," it added.

The US army said in a statement on Thursday that the coalition forces and SDF conducted 43 anti-ISIS operations in Iraq and Syria last month.

"These operations degraded ISIS and removed multiple senior ISIS

holy warriors

from the battlefield, including the Emir of Raqqa and a Syrian provincial media and security operative. These successful operations are part of the mission to ensure the enduring defeat of ISIS," it said.

"While our efforts have degraded ISIS, the group's vile ideology remains uncontained and unconstrained," Gen. Michael "Erik" Kurilla, commander of US Central Command (CENTCOM) was cited in the statement. "ISIS continues to represent a threat to not only Iraq and Syria, but to the stability and security of the region. Therefore, we must continue the fight against ISIS alongside our partners."

CENTCOM said that 11 ISIS operatives were killed and 227 suspects were detained in January.
Posted by: badanov || 02/03/2023 00:00 || Comments || Link || E-Mail|| [36 views] Top|| File under: Islamic State
France seizes Iran assault rifles, missiles heading to Yemen
[An Nahar] French naval forces in January seized thousands of assault rifles, machine guns and anti-tank missiles in the Gulf of Oman coming from Iran

...Formerly a fairly civilized nation ruled by a Shah, it became a victim of Islamic revolution in 1979...
and heading to Yemen


...an area of the Arabian Peninsula sometimes mistaken for a country. It is populated by more antagonistic tribes and factions than you can keep track of...


's Iran's Houthi sock puppets
Continued on Page 49
Posted by: Fred || 02/03/2023 00:00 || Comments || Link || E-Mail|| [54 views] Top|| File under: Govt of Iran
Who's in the News
36
[untagged]
5
Commies
5
Islamic State
2
Sublime Porte
2
Narcos
2
Taliban/IEA
2
Tin Hat Dictators, Presidents for Life, & Kleptocrats
2
al-Qaeda
2
Devout Moslems
1
al-Shabaab (AQ)
1
Pak Taliban (TTP)
1
Govt of Iran
1
Govt of Sudan
1
Govt of Saudi Arabia
1
Banditti
1
Hezbollah
Bookmark
E-Mail Me
The Classics
The O Club
Rantburg Store
The Bloids
The Never-ending Story
Thugburg
Gulf War I
The Way We Were
Bio
Merry-Go-Blog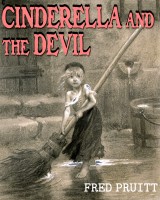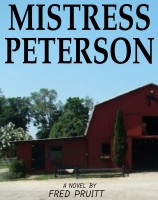 On Sale now!


A multi-volume chronology and reference guide set detailing three years of the Mexican Drug War between 2010 and 2012.

Rantburg.com and borderlandbeat.com correspondent and author Chris Covert presents his first non-fiction work detailing the drug and gang related violence in Mexico.

Chris gives us Mexican press dispatches of drug and gang war violence over three years, presented in a multi volume set intended to chronicle the death, violence and mayhem which has dominated Mexico for six years.
Click here for more information


Meet the Mods
In no particular order...


Steve White
Seafarious
tu3031
badanov
sherry
ryuge
GolfBravoUSMC
Bright Pebbles
trailing wife
Gloria
Fred
Besoeker
Glenmore
Frank G
3dc
Skidmark



Better than the average link...



Rantburg was assembled from recycled algorithms in the United States of America. No trees were destroyed in the production of this weblog. We did hurt some, though. Sorry.
44.192.38.49

Help keep the Burg running! Paypal: