Afghanistan
Daily Evacuation Brief September 26, 2022
[AfghanDigest] LAST 24 HOURS

CIVILIANS FORCED FROM HOMES IN PARYAN — Operations to clear civilian homes in areas where the Taliban are fighting the Resistance have now spread to Paryan district. There are reports that several homes have been burned down and local non-combatants have been threatened. A local source claimed that 50-100 non-combatants had been placed under arrest on Saturday for refusing to follow Taliban demands. The Taliban claim the "evacuations" are for the residents' safety, but sources in the Ministry of Defense said it was to cut off local support to the NRF. Fighting between the NRF and Taliban began in the Paryan district at approximately 0700 local time on Sunday and continued throughout the day. It is thought the NRF is responding to calls for aid from some of the villages under duress.


WIDESPREAD CONDEMNATION OF AFGHANISTAN AT UN — The United States, Saudi Arabia, and almost all of Afghanistan's neighboring countries expressed grave concern at this week's United Nations General Assembly regarding the increasing terrorism in Afghanistan. Pakistan and Uzbekistan both called on the international community to increase engagement to prevent terrorist groups from becoming more entrenched and the region destabilizing. Tajikistan was more combative, blaming the Taliban for spreading radical extremism and creating a safe haven for terrorist groups. The Taliban were incensed by the accusations, and regional diplomatic relations are further strained. Meanwhile, Afghanistan's UN representative, a holdover from the previous regime, did not speak at the assembly due to their delicate status at the UN.


SIKHS AND HINDUS FINALLY EVACUATED — 55 Afghan Sikhs and Hindus arrived in India after finally being allowed to leave Afghanistan. An Indian member of parliament claimed that the 55 evacuees were the final Sikhs and Hindus who were trying to depart Afghanistan. However, he seemed to contradict his earlier statement in later remarks when he stated that the Indian government was in touch with the relevant authorities to evacuate "…the last batch which is stranded there." How many Sikhs and/or Hindus remain in Afghanistan is currently not known.


EXPLOSION IN BADAKHSHAN — Early reporting indicates that an explosion occurred in the city of Faizabad, near a municipal building downtown. A Taliban spokesman said 1 person is dead and 3 others were injured. It is unclear if the explosion was an accident or terrorist attack; some say it was a roadside mine, while others say a car carrying full propane bottles was in an accident. The Afghan Digest will provide confirmed details once available.


PAKISTANI SECURITY SEARCH AFG FOREIGN MINISTER'S HOME — Pakistani security forces and intelligence officials reportedly searched a home owned by Taliban Minister of Foreign Affairs Amir Khan Muttaqi in the Khorubabad neighborhood of Quetta, Pakistan. Other homes were searched, and a bystander said the homes form an enclave for senior Taliban officials. It was unclear what Pakistani officials were looking for, and no reports of arrests have been received at the time of publication.


CONFLICT TRACKER
Takhar: A NRF unit reportedly attacked a Taliban checkpoint in the Khwaja Ghar district Saturday night, killing 2 Talib turbans and wounding 2 more. No NRF casualties have been reported.
Panjshir: The NRF engaged Taliban forces in the Paryan district early Sunday morning, with the fighting continuing throughout the day and well into the night. Taliban units began searching houses in the district Saturday, setting several ablaze. NRF forces arrived Saturday night to confront the Taliban reportedly arriving with numerical superiority, A local eyewitness said there are many casualties on both sides, but there are no accurate numbers.

NEXT 24 HOURS

FIGHTING POSES THREATS TO CIVILIANS — While significant fighting has been reported in Takhar, Badakhshan, and Panjshir over the previous two days, the reports have not contained enough information to provide warnings to at-risk Afghans in these areas or those who may attempt travel there. At-risk Afghans are encouraged to leverage their personal networks before entering areas in these provinces where fighting is taking place. Several unconfirmed reports of non-combatant deaths and injuries have been received. We assess the fighting will likely increase in intensity and may spread among other districts as the NRF takes advantage of confusion in the Taliban ranks. Travel is strongly discouraged.


MORE USD AUCTIONED — The Central Bank announced it will auction off $11 million USD today to bolster the Afghani.
Posted by: trailing wife || 09/26/2022 02:36 || Comments || Link || E-Mail|| [19 views] Top|| File under: Taliban/IEA
Africa Horn
Somalia: Al-Shabaab targets military training base; 15 dead
[Garowe] At least 15 people were killed on Sunday morning in the Somali capital Mogadishu, officials said, in an attack that comes amid heightened operations against al-Shabaab


...... the Islamic version of the old Somali warlord...




Death Eaters

across the country, which has been lauded globally due to the involvement of civilians.

Officials said the Sunday explosion involved a

jacket wallah

who targeted General Dhagabadan military facility, which is used for the training of the Somali National Army [SNA] who are critical in the fight against al-Shabaab, an al-Qaeda-linked group that controls large swathes of rural central and southern Somalia.

There were a number of similar al-Shabaab attacks in the area in the past few years, and all of them targeted new military recruits, officials added. The incident comes amid operations in Galgaduud, Hiiraan, and Bay regions which have recorded positive gains.

The attack left over 20 people seriously

maimed

according to government sources and the victims have since been taken to various hospitals within the city. Sunday is a working day in Somalia, a country whose residents are mostly

Moslem

s, subscribing to Islam.

Shortly after

the earth-shattering kaboom

, al-Shabaab

Death Eaters

grabbed credit

, adding that it was carried out by a suicide bomber, but the group did not mention the exact target. In most cases, al-Shabaab targets military officers, a confirmation that Sunday's attack was targeting security officials.

This is the largest attack in as many weeks after the attack at Hayaat Hotel within Mogadishu which targeted a number of government officials, leaving at least 22 people dead according to government statistics. The attack was widely condemned by members of the international community.

This is the second

suicide kaboom

at the same SNA camp since June 2021 and it comes days after the army said an operation in the Hiran region killed 100s al-Shabaab fighters and regained more territory in central Somalia. President Hassan Sheikh Mohamud had over the weekend termed al-Shabaab a mafia that should be defeated.

Al-Shabaab has been facing a series of defeats in organized operations by the SNA and allies particularly the US Africa Command and the African Union


...a union consisting of 53 African states, most run by dictators of one flavor or another. The only all-African state not in the AU is Morocco. Established in 2002, the AU is the successor to the Organisation of African Unity (OAU), which was even less successful...


Transition Mission in Somalia [ATMIS] who are critical in giving ground combat assistance and aerial surveillance respectively.

On Sunday, Interior Minister Ahmed Fiqi confirmed that The Sick Man of Europe Turkey

...the occupiers of Greek Asia Minor...
also joined other entities in providing air support to government forces fighting Shabaab. For a while now, members of the public have been reporting spotting Bayraktar drones in the skies over Mogadishu.

The government was yet to issue an official statement about the Horn of Africa nation's latest attack, but previously, it had maintained that the onslaught against the team will have to continue for a little while until the group is completely vanquished.


kaboom

on an army base near the Somali capital's international airport.

The security forces were dealing with a "terrorist incident" at the gates of the camp. A witness said a bomber has carried out the attack at Gen Dhega Badan base.

Posted by: trailing wife || 09/26/2022 00:57 || Comments || Link || E-Mail|| [19 views] Top|| File under: al-Shabaab (AQ)
Africa North
Libyan Customs Thwarts Drug Smuggling Attempt
[LIBYAREVIEW]
"After an investigation, officers were able to seize 270,000 narcotic tablets," the Customs Department said in a statement. They also found five bags of Heroin, weighing 2.5 kilograms.

The operation was reportedly led by Algerian smugglers.

This was part of the efforts exerted by the Customs Authority to impose security, and the rule of law along the Libyan-Tunisian border.

In May, the Head of Libya's INTERPOL National Central Bureau, Adel Bentaleb claimed that there has been a marked increase in

narco

s using Libya as a transhipment point. This includes drugs from as far as South America.

"While many of these drugs are neither produced nor consumed here, this has not spared us from the violent mostly peaceful crime inevitably wrought by such activity, which we are determined to combat alongside INTERPOL," Bentaleb said.

INTERPOL has said drugs worth nearly €100 million euros have been seized in Africa and the Middle East, during a large international police operation in March and April of 2021.

Recently, the National Commission for Human Rights in Libya (NCHRL), denounced reports of killing and excessive use of force against migrants colonists and asylum seekers in the country.

In a statement, the NCHRL affirmed the right of the Libyan state to regulate and control the entry and stay of immigrants colonists and foreigners present on its territory.

Earlier this month, The Greek Coast Guard has attempted to inspect a Comoros-flagged vessel, suspected of smuggling Ottoman Turkish weapons to Libya, according to the Greek City Times.


Posted by: Fred || 09/26/2022 00:00 || Comments || Link || E-Mail|| [35 views] Top|| File under: Narcos
Arabia
Commander of UAE-backed forces survives assassination attempt
[HODHODYEMENNEWS] A commander in the so-called "Shabwah Defense" forces funded by the UAE survived from an

liquidation

attempt in Shabwah province, eastern Yemen


...an area of the Arabian Peninsula sometimes mistaken for a country. It is populated by more antagonistic tribes and factions than you can keep track of...


Local sources in the province confirmed that unidentified

button men

targeted the convoy of the leader in Shabwah Defense forces, Musaed al-Harthy, which led to the injuring of a number of his lover companions, without knowing who was behind the attack.

The sources pointed out that the

button men

set up an armed ambush for al-Harthy at the entrance to Markha area, amid initial accusations of the "Al-Amaliqa Brigade" members of being behind the attack.


Posted by: Fred || 09/26/2022 00:00 || Comments || Link || E-Mail|| [25 views] Top|| File under:
UAE moving hundreds of mercenaries from southern Yemen to Taiz
[HODHODYEMENNEWS] The UAE occupation on Sunday began moving hundreds of elements of its militias from south to the western countryside of Taiz province, al-Ayyam daily newspaper reported, citing sources.

According to the Aden-based al-Ayyam newspaper, the committees affiliated with Tariq Afash, the commander of the pro-UAE militia on the west coast of Yemen


...an area of the Arabian Peninsula sometimes mistaken for a country. It is populated by more antagonistic tribes and factions than you can keep track of...


, are carrying out a large-scale recruitment operation among the sons of the southern provinces.

Dozens of buses left the provinces of restive Lahj


... a Yemeni governate located in the southwestern corner of the Arabian Peninsula. It is the stomping grounds on the southern secessionist al-Harak movement


, Aden and Abyan
...a governorate of Yemen. The region was a base to the Aden-Abyan Islamic Army terrorist group until it dropped the name and joined al-Qaeda. Its capital is Zinjibar. In March 2011, al-Qaeda in the Arabian Peninsula declared the governate an Islamic Emirate after seizing control of the region. The New York Times fastidiously reported that those in control, while Islamic hard boyz, are not in fact al-Qaeda, but something else that looks, tastes, smells, and acts the same. Yemeni government forces launched an effort to re-establish control of the region when President-for-Life Saleh was tossed and the carnage continues...
towards the west coast with hundreds of new recruits on board, the paper said.

The paper added, "Tariq Afash had tasked brokers to recruit young people in those provinces in exchange for huge sums of money."

The motives for the new mobilization to Moch are not yet clear, but it coincided with the UAE's implementation of a new air bridge to land weapons for Tariq Afash and the opening of a military airport in the city.

And the moves of Tariq Afash in the countryside of Taiz and in conjunction with reports of signing of an agreement with Islah in the city to calm down indicate his arrangement to expand his control in the South especially in light of reports of building bases in Shabwah.


Posted by: Fred || 09/26/2022 00:00 || Comments || Link || E-Mail|| [27 views] Top|| File under: Muslim Brotherhood
At least one dead and 11 wounded in Taiz explosion
[HODHODYEMENNEWS] At least a citizen was killed and 11 others

maimed

on Sunday in

a kaboom

occurred in the center of al-

Turbah

city of al-Shamayatien district, south of

Taiz

province.

Medical sources in the city stated that unidentified

button men

detonated an

bomb

in a passenger bus carrying citizens, leaving approximately one person dead and 11 others injured near one of the points affiliated with Islah Party

turban

s.

According to the sources, the

maimed

were taken to the city's hospitals, without revealing who was behind the attack.

Pro-UAE researchers had said last August that the terrorist organization had appointed "Abu Hammam al-Tazi" as the emir of the so-called "Taiz Wilayat" in the areas under the control of Islah, taking the city of al-Turba as the organization's headquarters.

Posted by: Fred || 09/26/2022 00:00 || Comments || Link || E-Mail|| [29 views] Top|| File under: Muslim Brotherhood
India-Pakistan
2 terrorists killed in Machil
[GREATERKASHMIR] Two unidentified

bad boyz were potted

after the Army and J&K Police foiled an infiltration bid in

Machil

along the Line of Control (LoC) in the frontier

Kupwara district

on Sunday.

The bid was foiled at Tekri Nar area of Machil on Sunday morning and the identity of the

bully boyz

is being ascertained.

"Army and Police in Kupwara killed two

bully boyz

near the LoC at Tekri Nar in Machil area of Kupwara. The identity of the killed

bully boyz

is being ascertained. Two AK 47 rifles, two pistols, and four hand grenades were recovered from them," Kashmir

...a disputed territory lying between India and Pakistain. After partition, the Paks grabbed half of it and call it Azad (Free) Kashmir. The remainder they refer to as "Indian Occupied Kashmir". They have fought four wars with India over it, the score currently 4-0 in New Delhi's favor. After 72 years of this nonsense, India cut the Gordian knot in 2019, removing the area's special status, breaking off Ladakh as a separate state, and allowing people from other areas to settle (or in the case of the Pandits, to resettle) there....
Zone Police tweeted.

A statement of the Army issued here said that based on specific intelligence inputs received from J&K Police and other intelligence agencies about a likely infiltration attempt in the Machil sector, troops were put on high alert and joint ambushes of J&K Police and Army were laid on the likely routes of infiltration.

"At around 7:30 am, in prevailing poor weather conditions, alert troops observed two armed infiltrators crossing the LoC near Tekri Nar, Machil," the Army said. "The infiltrating

bully boyz

were engaged by the alert troops. A

shootout

ensued, resulting in the killing of both the terrorists."

The last infiltration bid was foiled in the Uri sector of Baramulla district when three

bad boyz were potted

. The

shootout

had occurred in the Kamalkote area of Uri sector in Baramulla.

The bid was foiled just hours after two labourers

were maimed

in the firing by

bully boyz

in the Pulwama district of south Kashmir.

Posted by: Fred || 09/26/2022 00:00 || Comments || Link || E-Mail|| [22 views] Top|| File under: Govt of Pakistain Proxies
Police attach residential house in Bandipora, owner accused of 'harbouring terrorists'
[GREATERKASHMIR] Police have attached a residential house in north Kashmir

...a disputed territory lying between India and Pakistain. After partition, the Paks grabbed half of it and call it Azad (Free) Kashmir. The remainder they refer to as "Indian Occupied Kashmir". They have fought four wars with India over it, the score currently 4-0 in New Delhi's favor. After 72 years of this nonsense, India cut the Gordian knot in 2019, removing the area's special status, breaking off Ladakh as a separate state, and allowing people from other areas to settle (or in the case of the Pandits, to resettle) there....
's

Bandipora district

whose owner has been accused of "harbouring terrorists".

A police

front man

said they have attached the house of Bashir Ahmad Mir son of Ab Sattar Mir R/o Wanpora Gurez, at present Watrina Bandipora after "obtaining legal sanction from the competent authorities".

"The said house was linked to case FIR No.166/2021of PS Bandipora U/S 16,18,19 ,20,23,39UAPA ,307IPC ,7/27 IA Act, dated 26_09_2021 in which two hard-core bandidos

Death Eaters

were neutralised ,who were involved in different terror crimes in Bandipora, " police said.

"The investigation proved beyond doubt that the said house was used for the purpose of Terrorism,sheltering, harbouring bandidos

Death Eaters

& such act was voluntarily/ knowingly given by the member of the family /House. Many attacks on civilians/ protected person's were carried/ conspired/planned by bandidos

Death Eaters

while using this house as hideout, " it added.

Posted by: Fred || 09/26/2022 00:00 || Comments || Link || E-Mail|| [20 views] Top|| File under: Govt of Pakistain Proxies
Iraq
Suspected Turkish bombardment targets villages in Duhok province
Because it's a day that ends in Y.

[Rudaw] Suspected Ottoman Turkish bombardment targeted Duhok province's Akre and Amedi several times with no casualties reported, a local official told Rudaw on Sunday.

Akre's acting mayor Shaaban Barwari told Rudaw that alleged Ottoman Turkish warplanes had struck villages in Dinarte district at 11:30pm on Saturday.

A local villager from Amedi, Ramzi Sargali, told Rudaw's Nasser Ali that Ottoman Turkish aircraft has been bombing the area for almost three months and while no casualties have been inflicted, it is causing fear among the local population.

The Sick Man of Europe Turkey

...the decaying remnant of the Ottoman Empire...
launched its latest operation, dubbed Claw-Lock, on April 18 targeting Kurdistan Workers' Party (PKK) positions in the mountainous areas of Metina, Zap, Avashin, and Basyan in Duhok province. The operation is the fourth stage of Ankara's Claw operations against the PKK in the Kurdistan Region, with the first stage starting in 2019.

The PKK is an

gang

struggling for the increased rights of Kurds in Turkey. Ankara considers it a terrorist organization and frequently targets it at home as well as southward in the Kurdistan Region and Iraq and has launched successive cross-border operations against the group.

In July, nine people were killed and dozens

were maimed

in bombardment attributed to Turkey targeting a resort in Duhok's Zakho. The incident sparked widespread condemnation at the time of Turkey by Iraqi officials.

More than 500 villages have been emptied in the Kurdistan Region over three decades of the Turkey-PKK conflict.

Most of Turkey's military operations against the PKK in recent years have been carried out in Duhok province and the fighting intensely continues there.

However,


facts are stubborn; statistics are more pliable...


Ankara also conducts attacks against the group in Sulaimani and Erbil provinces, especially Makhmour refugee camp in Erbil.
Posted by: trailing wife || 09/26/2022 01:45 || Comments || Link || E-Mail|| [18 views] Top|| File under: Sublime Porte
Israel-Palestine-Jordan
Fiery skirmishes reported in East Jerusalem as Rosh Hashanah starts
[IsraelTimes] Fireworks launched at Border Police as blazes break out in Silwan neighborhood; explosive hurled at West Bank checkpoint while IDF chief celebrates holiday with troops nearby.

Violence broke out between Israeli security forces and Paleostinians in East Jerusalem on Sunday night, shortly after the start of the Rosh Hashanah holiday.

Rioters shot fireworks at Border Police in the Silwan neighborhood, the Kan public broadcaster reported.

Videos posted by Arabic media showed fires raging in the capital's A-Tor neighborhood. One clip appeared to show a balcony ablaze.

It wasn't immediately clear what set off the confrontations, which came with police and the army on high alert in Jerusalem and the West Bank. There were no reports of injuries.

In another incident, Army Radio said attackers hurled improvised explosives at a military checkpoint near Jenin in the West Bank as army chief Aviv Kohavi celebrated Rosh Hashanah with troops nearby. There were no injuries or damage.

Police and troop levels had been bolstered ahead of the holiday, with tensions already running high in recent months due to an Israeli terror crackdown in the West Bank.

Police chief Kobi Shabtai has called for those with a firearms license to carry their weapons with them over the holiday, in response to attack fears, Channel 12 news reported.

Earlier Sunday, army sappers were called in to deal with suspected explosives that had been planted at a gas station at the entrance to the Kedumim West Bank settlement.

Paleostinian

button men

in recent months have targeted numerous military posts, troops operating along the West Bank security barrier, Israeli settlements, and civilians on the roads.

Overnight, troops ambushed a group of Paleostinian

button men

allegedly on their way to carry out a shooting attack, the IDF said, killing one.

Later Sunday, the military announced the arrest of four suspects in the West Bank — including two in Nablus — as part of the months-long counter-terror crackdown. An IDF statement said gunfire was heard in the area during the operation. Another suspect was detained in the Nablus-area village of Jalud, while the fourth was arrested in Hebron.

Israel on Sunday closed its crossings to the West Bank and Gazoo
...Hellhole adjunct to Israel and Egypt's Sinai Peninsula, inhabited by Gazooks. The place was acquired in the wake of the 1967 War and then presented to Paleostinian control in 2006 by Ariel Sharon, who had entered his dotage. It is currently ruled with an iron fist by Hamaswith about the living conditions you'd expect. It periodically attacks the Hated Zionist Entity whenever Iran needs a ruckus created or the hard boyz get bored, getting thumped by the IDF in return. The ruling turbans then wave the bloody shirt and holler loudly about oppression and disproportionate response...
Strip for Paleostinians until the end of the holiday on Tuesday night.

Such closures are standard practice during festivals and holidays. The military says they are a preventative measure against attacks in periods of increased friction.

Dozens of Paleostinians have been killed, making 2022 the deadliest year in the territory since 2015. Most, but not all, of the Paleostinians killed have been wanted

faceless myrmidons

or young men and teenagers violent mostly peacefully confronting soldiers, including throwing stones,

Molotov cocktail

s or opening fire.


Posted by: trailing wife || 09/26/2022 02:51 || Comments || Link || E-Mail|| [20 views] Top|| File under:
ISIS Kills Couple For Witchcraft In Syria's Deir Ez-Zor
[NPASYRIA] On Saturday, unknown

gunnies

, believed to be members of the Islamic State

...formerly ISIS or ISIL, depending on your preference. Before that they were al-Qaeda in Iraq, as shaped by Abu Musab Zarqawi. They're really very devout, committing every atrocity they can find in the Koran and inventing a few more. They fling Allah around with every other sentence, but to hear western pols talk they're not really Moslems....
Organization (ISIS), kidnapped a man and his wife and killed them on charges of "practicing witchcraft" in a town north of Deir ez-Zor, a governorate eastern Syria.

Khalaf al-Hussein and his wife went missing for hours before residents from the town of Tayyeb al-Fal, north of Deir ez-Zor, found them

rubbed out

, near al-Fidain Bridge, on the outskirt of the town, according to a local source.

The residents found a piece of paper on top of the two bodies, saying that the cause of the killing was their "practice of witchcraft," and the paper was sealed with ISIS seal, the source added.

The countryside of Deir ez-Zor witnesses an increase in cases of

liquidation

, targeting members of the Syrian Democratic Forces (SDF), employees of the Autonomous Administration of North and East Syria (AANES), tribal leaders and civilians, despite the intensive security operations launched by the SDF.


Posted by: Fred || 09/26/2022 00:00 || Comments || Link || E-Mail|| [21 views] Top|| File under: Islamic State
Iran protesters return to streets, defying deadly crackdown; Mullahs vow no leniency
[An Nahar] Protests flared again in Iran

...a theocratic Shiite state divided among the Medes, the Persians, and the (Arab) Elamites. Formerly a fairly civilized nation ruled by a Shah, it became a victim of Islamic revolution in 1979. The nation is today noted for spontaneously taking over other countries' embassies, maintaining whorehouses run by clergymen, involvement in international drug trafficking, and financing sock puppet militias to extend the regime's influence. The word Iran is a cognate form of Aryan. The abbreviation IRGC is the same idea as Stürmabteilung (or SA). The term Supreme Guide is a the modern version form of either Duce or Führer or maybe both. They hate Jews Zionists Jews. Their economy is based on the production of oil and vitriol...
Saturday over the death of a woman in morality police custody, despite a crackdown by security forces in which at least 41 people have died, according to official figures.

The main reformist party inside Iran called for the repeal of the mandatory Islamic dress code that

Mahsa Amini

had been accused of breaching as the protests over her death entered their ninth night.

Web monitor NetBlocks reported that Skype was now restricted in Iran, as part of a crackdown on communications that has already targeted the last accessible international platforms Instagram, WhatsApp and LinkedIn.

Hundreds of angry demonstrators have been arrested, along with reformist activists and journalists.

Twenty-two-year-old Amini was pronounced dead after spending three days in a coma following her arrest by the morality police.

State television said the

corpse count

had risen to 41. It aired footage of "rioters" on the streets in north and west Tehran as well as "some provinces", and said they had set fire to public and private property.

Oslo-based group Iran Human Rights put the

corpse count

at 54, excluding security personnel. It said that in many cases authorities had made the return of bodies to families contingent on them agreeing to secret burials.

The group said most of the deaths had come in the Caspian Sea provinces of Gilan and Mazandaran.

Waves of arrests have been reported, with the Gilan police chief announcing "the arrest of 739 rioters, including 60 women" in that province alone.

Protests broke out again on Saturday night in the Gilan

quiet provincial capital

Rasht as well as in various parts of Tehran, according to videos posted on social media.

Anti-riot police deployed in northern Tehran in large numbers after night-fall, witnesses told AFP.

One viral video, purportedly from Saturday evening, showed a woman defiantly swinging her headscarf above her head as she walked in the middle of a Tehran street.

Security forces have also arrested reformist activists and journalists, with Sherif Mansour of US-based media watchdog the Committee to Protect Journalists (CPJ) reporting 17

were tossed into the calaboose

since the protests began.

They include Niloufar Hamedi of the reformist newspaper Shargh, who reported on Amini's death.

- MILITIA BASES ATTACKED -
Elsewhere, the Norway-based Kurdish rights group Hengaw said protesters "took control" of parts of the town of Oshnaviyeh, in West Azerbaijan province.

Iran's judiciary said "rioters attacked three Basij bases" in Oshnaviyeh, referring to the state-sanctioned Islamic militia. But it denied the security forces had lost control of the town.

Ultra-conservative President Ebrahim Raisi vowed to deal "decisively" with those behind the violence in a phone call Saturday with the family of a Basij militiaman killed in the northeastern city of Mashhad.

His comment came after Amnesia Amnesty International warned of "the risk of further bloodshed amid a deliberately imposed internet blackout."

[PUBLISH.TWITTER]

Related: Photos: Rallies erupt across the globe in solidarity with Iran protests
French police use tear gas to thwart Iran protest in Paris, arrests in London
Iran summons UK, Norway ambassadors amid ongoing unrest

Posted by: Fred || 09/26/2022 00:00 || Comments || Link || E-Mail|| [35 views] Top|| File under: Govt of Iran
Death toll from Lebanon asylum seeker boat tragedy rises to 94
[ALJAZEERA] More bodies of refugees and migrants colonists have been recovered from the sea off Syria after a boat capsized on Thursday, raising the

corpse count

to 94 as the Lebanese army said it arrested a suspected smuggler behind one of the deadliest boat disasters in the Eastern Mediterranean.

Four new bodies were recovered on Sunday, bringing the

corpse count

to 94, according to Lebanese Secretary-General of the Official Higher Relief Commission Mohammad Khair.

More people are believed to be missing as up to 150 people were on board the small boat which sailed from crisis-hit Leb

...an Iranian colony situated on the eastern Mediterranean, conveniently adjacent to Israel. Formerly inhabited by hardy Phoenecian traders, its official language is now Arabic, with the usual unpleasant side effects. The Leb civil war, between 1975 and 1990, lasted a little over 145 years and produced 120,000 fatalities. The average length of a ceasefire was measured in seconds. The Lebs maintain a precarious sectarian balance among Shiites, Sunnis, and about a dozeen flavors of Christians. It is the home of Hezbollah, which periodically starts a war with the Zionist Entity, gets Beirut pounded to rubble, and then declares victory and has a parade. The Lebs have the curious habit of periodically murdering their heads of state or prime ministers...
. The boat sank off the Syrian port of Tartous, some 50 kilometres (30 miles) north of Tripoli


...a confusing city, one end of which is located in Lebanon and the other end of which is the capital of Libya. Its chief distinction is being mentioned in the Marine Hymn...


in Lebanon.

Those on board were mostly Lebanese, Syrians and Paleostinians, and included both children and the elderly, the United Nations


...a formerly good idea gone bad...


said.

Funerals were held for a second day in the Lebanese city of Tripoli for those who died.

The Lebanese army says it has arrested a man it believes was behind the suspected "smuggling operation" to

Italia

.

Filippo Grandi, the UN High Commissioner for Refugees (UNHCR), called it a "heart-wrenching tragedy".

Lebanon, a country that hosts more than a million refugees from Syria's war, has since 2019 been mired in a financial crisis branded by the World Bank as one of the worst in modern times.


Posted by: Fred || 09/26/2022 00:00 || Comments || Link || E-Mail|| [32 views] Top|| File under: Migrants/Illegal Immigrants
Who's in the News
21
[untagged]
6
Tin Hat Dictators, Presidents for Life, & Kleptocrats
3
Islamic State
3
Taliban/IEA
2
al-Shabaab (AQ)
2
Govt of Pakistain Proxies
2
Muslim Brotherhood
2
Govt of Saudi Arabia
1
[untagged]
1
al-Qaeda
1
Arab Spring
1
Govt of Iran
1
Migrants/Illegal Immigrants
1
Mob Rule
1
Narcos
1
Sublime Porte
Bookmark
E-Mail Me
The Classics
The O Club
Rantburg Store
The Bloids
The Never-ending Story
Thugburg
Gulf War I
The Way We Were
Bio
Merry-Go-Blog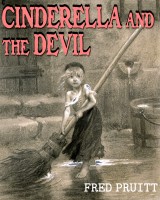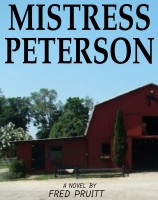 On Sale now!


A multi-volume chronology and reference guide set detailing three years of the Mexican Drug War between 2010 and 2012.

Rantburg.com and borderlandbeat.com correspondent and author Chris Covert presents his first non-fiction work detailing the drug and gang related violence in Mexico.

Chris gives us Mexican press dispatches of drug and gang war violence over three years, presented in a multi volume set intended to chronicle the death, violence and mayhem which has dominated Mexico for six years.
Click here for more information


Meet the Mods
In no particular order...


Steve White
Seafarious
Pappy
lotp
Scooter McGruder
john frum
tu3031
badanov
sherry
ryuge
GolfBravoUSMC
Bright Pebbles
trailing wife
Gloria
Fred
Besoeker
Glenmore
Frank G
3dc
Skidmark
Alaska Paul



Better than the average link...



Rantburg was assembled from recycled algorithms in the United States of America. No trees were destroyed in the production of this weblog. We did hurt some, though. Sorry.
3.223.3.251

Help keep the Burg running! Paypal: