#2 No tattoos, no body piercings -- green body paint option available.
Posted by: magpie || 06/01/2023 8:43 Comments || Top||
Afghanistan
Daily Evacuation Brief June 1, 2023 (and key bits from May 27-31)
[AfghanDigest] LAST 24 HOURS

REPORT BY REFUGEE NGO SLAMS EUROPE OVER AFGHAN REFUGEES – A widely reported analysis from the International Rescue Council claims that Europe has settled less than 300 Afghan refugees over the course of 2022. The report went on to castigate European countries for not providing safety and opportunities for those Afghans residing in their countries. Our analysis suggests the numbers cited in the IRC report are likely low and may be misleading. Those organizations working in the Afghanistan refugee evacuation space have reported significantly higher numbers of at-risk Afghans who were moved to Europe in 2022. However, IRC may be using selective criteria to categorize those it calls 'resettled'.


IRAN'S INTERIOR MINISTER DEMANDS TALIBAN AVOID FURTHER BORDER CONFLICTS WITH HIS COUNTRY – Ahmad Vahidi, Iran's Interior Minister, called on the Taliban authorities to do a better job of reigning in their security forces along the border during a press conference on Wednesday. He blamed the recent clashes on the Taliban border guards but said the issue had been resolved. The Taliban maintains that Iranian border guards fired first in the most recent clash. Both countries have reinforced their military presence along the border and both have significant troops and equipment arrayed along the Islam Qala border crossing point.


SECRET TALKS BETWEEN PM OF QATAR AND TALIBAN'S SUPREME LEADER REPORTED – Haibatullah Akhunzada and Mohammed bin Abdulrahman Al Thani (Qatari PM) reputedly met in private to discuss the future of Afghanistan. The meeting reportedly took place in Kandahar and involved several different topics. Some have theorized that Qatar's involvement is seen as an implement for Western powers to force the Taliban to relent on some of their more restrictive domestic policies. While no official statements have yet been made about the meeting, it is thought to be the first time the Taliban leader has met with any foreigner since assuming the role.


TALIBAN FOREIGN MINISTER AGAIN CALLS ON THE INTERNATIONAL COUNTRY TO STOP FACILITATING THE EXODUS OF AFGHANS – Amir Khan Muttaqi was speaking to the families of the 18 Afghan refugees who died in a trafficking situation in Bulgaria when he told reporters that the international community should stop offering asylum to Afghans. He went on to say that all Afghans are free to travel abroad but that they should not use the system to secure asylum.


NEXT 24 HOURS
RUMORS OF IMPENDING VIOLENCE AT IRAN/AFGHANISTAN BORDER – Social media has been buzzing with multiple rumors about the state of tension at the Islam Qala border crossing in Herat. Officials from both countries have issued statements that all is well at the site and that no threat exists. However, several local eyewitnesses have told journalists that they were warned by both Taliban and Iranian border security elements to leave the area. Apparently, Iran intends to continue the construction of a checkpoint (possibly a wall) along the demarcation line. The construction project has reportedly caused two previous incidents of cross-border violence as the Taliban in the area have warned Iran about further construction efforts. Photos of the construction material were supplied to the Afghan Digest and were said to have been taken on Wednesday night. The photos depict a significant amount of building materials in what looks to be the side of the border crossing itself. Again, we do not have any definitive information that combat actions are imminent but we recommend Afghans in the area exercise prudent decision-making and caution if they intend to remain.


TALIBAN CORRUPTION EXPOSED – A recent expose by Hasht-E Subh media sheds light on the low-level corruption that seems to be taking hold among the lower ranks in the Taliban. Minibus drivers in Kabul described an extortion scheme carried out by Taliban security personnel whereby the drivers are forced to pay the Taliban a 'daily fee' to operate their vehicles. This fee is unofficial and is paid to the security personnel directly. If a driver refuses to pay the fee, he will not be allowed to pick up passengers from that area. Apparently, the scheme started in early 2022 and the average daily fee was 15 Afghanis. The fee has now swelled to 60 Afghanis per day and may be raised higher as boredom has set in among the Taliban security forces who now find themselves performing roles akin to glorified security guards rather than liberators. Many have developed a taste for modern things and the citizenry makes for easy targets in such an environment. The leadership has continually called on the rank and file to adhere to its code of ethics and it is often a point made in remarks by senior leaders. However, it is unlikely that the regime will be able to reign in such widespread corruption and there has always been a question about the average Taliban fighter's loyalties.


TALIBAN CALLS FOR A HALT OF EVACUATIONS OF EDUCATED AFGHANS – The Foreign Minister and others in the Taliban leadership have called on the international community to halt the evacuations and resettlement of educated Afghans. They say the 'brain drain' is having an adverse effect on the future of the country. Having effectively neutered the country by barring women from working and studying, the Taliban are now pleading with educated Afghans to stay and bask in the security and safety they have brought to the country. It is not clear what measures the Taliban intend to take in order to halt the exodus of talent.
AFGHANS CROSSING BORDER WITH PAKISTAN REPORT TALIBAN SECURITY OFFICiALS ARE INCREASINGLY STEALING MONEY FROM THEM – Several recent reports illustrate a troubling trend where the Taliban security personnel at the borders of Iran and Pakistan have begun searching both males and females and are taking money from them before they are allowed to proceed across the border. Women were often left alone and not searched when making a border crossing but now the Taliban have consistently stationed female Taliban security personnel at most major border crossings. In recent instances, all the funds that people were carrying had been confiscated by the border personnel. It is not clear if this is an official policy or simply criminal activity on the part of low-ranking Taliban.


MEDICAL NGOS CONCERNED OVER CONGO FEVER INFECTIONS – At least 2 people have died after contracting Congo Fever in Afghanistan. Medical professionals working in the country are particularly concerned as the virus is a hemorrhagic fever similar to Ebola and has an extremely high mortality rate. It is not clear where the virus originated and whether proper quarantine procedures have been put in place. A source in Kabul said that some Imams have been suggesting the virus was 'let loose' on the people through a US/Europe plot. Information about the virus and steps to take against contracting the disease can be found HERE.
PRIVATE SCHOOLS THAT CONTINUED TO OFFER EDUCATION TO GIRLS BEING CLOSED – Anti-Taliban sources said the Taliban had begun closing the last of the private schools in Kabul that allowed female students to pursue their educations. While the ban on education has been in place for some time, a select few schools continued to hold classes for females, often under the protection of powerful local Jirgas. It appears that these schools are now being forced to close their doors. However, it isn't clear if the Taliban are actively closing the schools as several reports suggest the schools have been under extreme financial duress brought on by a shortage of students. The financial problems have affected schools across the country and are not restricted to those in Kabul. Regardless, the situation has been heartbreaking for many in Afghanistan and few have faith that the much-vaunted 'Education Plan' will offer many avenues for women and girls.


CRIME ON THE RISE – While the Taliban have sought to disrupt criminal networks since taking power, few accounted for the 'internal entrepreneurs' within the Taliban who would use their newfound status to fill the vacuums created in the wake of the coalition withdrawal. A source in Balkh says that criminal networks have formed within the Taliban security forces that have learned they can act with impunity when it comes to theft and ransom. The source said a prominent businessman in Balkh Province had recently been forced to pay nearly $40,000.00 in a Taliban-inspired extortion scheme. When he reported the members, the previous Taliban Governor of the Province dismissed his claims and reportedly informed Kabul that the man fell victim to 'Uzbeks'. Various ministers have continually called on the Taliban fighters to adhere to a code of ethics and respect the citizens but centuries of tribal rivalries that often involved criminality have begun to erode the system.
CONFLICT TRACKER
Kunar: Taliban security personnel reportedly opened fore on a crowd of non-combatants in the Nari district. 2 female non-combatants were reportedly killed and 1 other was injured. It is not clear what led to the incident.
MEDICAL AND DENTAL COUNCIL OF PAKISTAN PROVIDES SPECIAL PROGRAM FOR FEMALE MEDICAL/DENTAL STUDENTS WHO HAD BEEN STUDYING IN AFGHANISTAN – The PMDC announced it had organized the program in 2022 and that offers to take the entrance exams had been issued to those candidates who had met the criteria. The goal of the program was to allow for students on the exchange programs to complete their medical schooling in Pakistan. Exact figures for how many in this special category took/passed the test have yet to be released. Many of these female students protested throughout 2022 to try and find a solution for their peculiar situations.


CANADA CEMENTS PARTNERSHIP WITH UAE TO RESETTLE AFGHANS TO CANADA – Under a new humanitarian partnership announced in Ottawa yesterday, Canada will work with the United Arab Emirates to resettle nearly 1,000 Afghan nationals who have been stranded in the country.



CONFLICT TRACKER
Baghlan: An explosion, possibly caused by hand grenades, was reported in Pul Kumhri Square in the capital. 13 non-combatants were injured in the blast. None were said to have suffered life-threatening wounds, No group has yet claimed credit for the attack.
Kapisa: A new resistance group, Front of the Unknown Soldier (FOUS), claims to have assassinated 2 Taliban security personnel in the Tagab district. Taliban personnel Mansour Fateh and Ruhollah Badri were shot on Friday morning.
Kabul: A 2 man team from the FOUS claims to have carried out a strike on a Taliban checkpoint in the Wazir Akbar Khan neighborhood. A source said casualties were reported but could not say what had transpired or how many may have been killed or wounded.


NEXT 24 HOURS
SECURITY CLEARING OPERATION PLANNED FOR POLICE DISTRICT 14 IN KABUL – A source in Kabul said the Taliban Police and GDI was planning to raid a building (did not specify if it was a home or business) in the 14th Police District either today or tomorrow. The source said a suspected ISIS-K bomb maker was seen entering and leaving the building on several occasions. At-risk Afghans living in the neighborhood should be prepared to hear/see possible fighting over the next 48 hours.

Posted by: trailing wife || 06/01/2023 00:00 || Comments || Link || E-Mail|| [24 views] Top|| File under: Taliban/IEA
Caucasus/Russia/Central Asia
Nikolai Glazunov received 22 years for recruiting to ISIS
Direct Translation via Google Translate. Edited.


[KavkazUzel] A court in Rostov-on-Don sentenced

Nikolai Glazunov

to 22 years in prison for swearing an oath to the leader of IS* and involving prisoners in a colony in the

Stavropol

Territory in the activities of a terrorist organization.

The Southern District Military Court in Rostov-on-Don delivered a verdict in the case of Nikolai Glazunov. According to the investigation and the court, Glazunov joined IG in November 2020, sending an audio recording of the oath to an "unidentified member" of the organization. After that, from January to March 2021, the defendant "by persuasion and persuasion" persuaded a number of prisoners to join the IG*. He was accused of participating in the activities of a banned organization and assisting in terrorist activities , the press service of the court said today.

Glazunov was found guilty and sentenced according to a combination of sentences imposed by the Stavropol Regional Court of May 26, 2020 and the Southern District Military Court. He was sentenced to 22 years in prison in a special regime penal colony with the first four years in prison, according to a message on the court's Telegram channel.

As follows from the case card on the website of the court, Glazunov's case was submitted to the court on January 24, eight court sessions were held. The verdict was handed down on May 30.

Posted by: badanov || 06/01/2023 00:00 || Comments || Link || E-Mail|| [16 views] Top|| File under: Islamic State
Protection of a resident of Dagestan called the case of terrorism fabricated
Direct Translation via Google Translate. Edited.


[KavkazUzel] The case of organizing a terrorist cell, for which four residents of

Dagestan

were convicted, was fabricated, the lawyer said. At least two of the accused were subjected to pressure and torture, he said.

The "Caucasian Knot" has reported that the Supreme Court of Russia upheld the verdict on natives of the

Kizilyurt district

Jamaludin and

Tazhudin Tazhudinov

, Khabib Gadzhiev and Alimagomed Sheikhov, convicted of organizing a terrorist community. The defendants were found guilty unreasonably, so they gave evidence to the investigators under torture, their defense said.

In December 2021, Khabib Gadzhiev was sentenced to 19 years in prison, Tazhudin Tazhudinov to 17 years, Alimagomed Sheikhov and Jamaludin Tazhudinov to 16 years. Each of them was also fined 200,000 rubles. The defendants pleaded not guilty.

Alimagomed Sheikhov's lawyer Alexander Kuyumdzhi confirmed to the "Caucasian Knot" correspondent that "unacceptable measures of psychological influence" were taken against his client. Also, according to him, the examination confirmed the beating of Khabib Hajiyev.

"There was evidence regarding Hajiyev that he was beaten. There is an examination on him. The rest stated this in their testimony," Kuyumdzhi said.

He noted that all instances of appealing the verdict had been passed. "Including the cassation," the lawyer added.

According to the court, in April 2015 in Syria, Gadzhiev, "adhering to radical religious views," joined the militants of the banned Islamic State terrorist organization and took part in its activities until November 2015. Then he left for Turkey and Egypt, and in November 2017 he arrived in Russia. In early 2018, Khabib Gadzhiev and the other defendants created an illegal armed group led by Tazhudin Tazhudinov.

Only one of the defendants was charged with a trip to Syria, Alexander Kuyumdzhi said. "No one, except for one of them - in my opinion, Gadzhiev - was accused of being in Syria. But the question is whether he was there or not. The main outline of the accusation is preparation for committing terrorist attacks in Dagestan, plus possession of weapons, the creation of a criminal community and the like. A bunch of accusations," he said.

According to the lawyer, all charges against young people are fabricated. "The arguments of the prosecution in the case are not just far-fetched, they are fabricated, frankly falsified. And this is unambiguous. There is a whole range of evidence for this. But who would pay attention to them?" Kuyumdzhi complained.

Khabib Hajiyev's lawyer in the Supreme Court stated that his guilt was not proven, since the court unreasonably refused to interrogate Turkish residents who would confirm that Hajiyev did not fight in Syria on the side of the militants. The defense also stated that a native of Dagestan signed pre-prepared protocols, which were almost identical in content.

According to Kuyumdzhi, the young people knew each other before. "They are all from the same locality. Sheikhov is over 30 years old. He has a wife and two small children. But in the end he was sentenced to 15 years in prison," he said.

Lawyers and relatives of the other convicts are not available for comment, the "Caucasian Knot" correspondent reported today.

Posted by: badanov || 06/01/2023 00:00 || Comments || Link || E-Mail|| [22 views] Top|| File under: Islamic State
Europe
Seven people are arrested in Germany over their role in raising funds for the ISIS
[PUBLISH.TWITTER]

Seven people were arrested in Germany on Wednesday, May 31, over their role in raising funds for the Islamic State

...formerly ISIS or ISIL, depending on your preference. Before that they were al-Qaeda in Iraq, as shaped by Abu Musab Zarqawi. They're really very devout, committing every atrocity they can find in the Koran and inventing a few more. They fling Allah around with every other sentence, but to hear western pols talk they're not really Moslems....
(ISIS), including for ISIS families being held in northeast Syria's camps.

Four Germans, a German-Moroccan, a Kosovar, and a Ottoman Turkish citizen were arrested, according to the German prosecution. They were part of "an international network that supported the terrorist activities of the Islamic State in Syria through financial donations," they allege.

The group collected funds through the encrypted messaging platform Telegram starting in 2020. They are thought to have raised 65,000 euro ($69,367).

These funds were sent to ISIS members in camps in northern Syria, including financing their escape, German prosecutors say.

Escape attempts takes place as nations still refuse to repatriate their ISIS-linked nationals from the camps and prisons run by the Autonomous Administration of North and East Syria (AANES).

Hawl camp, the largest detention camp, houses 55.829 individuals, including 28,725 Iraqis, 18,850 Syrians and 8,254 of foreign nationalities, according to the latest statistics obtained by North Press. ISIS women within it receive tens of thousands of dollars from foreign beneficiaries each month.

The arrests were part of a nationwide swoop against ISIS financiers, including 1,000

coppers

searching 90 locations across Germany.


Posted by: Fred || 06/01/2023 00:00 || Comments || Link || E-Mail|| [17 views] Top|| File under: Islamic State
German court hands student 5-year sentence for attacks on neo-Nazis
The Ay Pee article does not even once say it, but the "student" and her friends are Antifa cadres.

[IsraelTimes] 28-year-old convicted of membership in a criminal organization and serious bodily harm for series of assaults with others over a period of two years

A court in eastern Germany has sentenced a 28-year-old woman to five years and three months in prison for taking part in a series of attacks on neo-Nazi

...adherents of a philosophy that was seen even at the time as pure evil, which makes them either consciously and purely evil, or attention-seeking ratbags. Pick one, or both....
s and other right-wing

holy warriors

over a period of two years.

German news agency dpa reported Wednesday that the Dresden regional court convicted Lina E., whose surname wasn't released due to privacy rules, of membership in a criminal organization and serious bodily harm.

Prosecutors accused the student of "militant extreme-left ideology" and conceiving the idea of attacks on far-right individuals in Leipzig and nearby towns. Three men, Lennart A., Jannis R. and Jonathan M., are alleged to have joined up with her by the end of 2019. The men were sentenced to between 27 months and 39 months in prison.

Lina E. has been

in jug

since her arrest on November 5, 2020. The others have remained free.

Among the attacks Lina E. was accused of helping orchestrate was a 2020 incident in which about 15 or 20 assailants beat a group of six people returning from a ceremony marking the 75th anniversary of the

Molotov cocktail

ing of Dresden. The event regularly attracts neo-Nazis and other far-right sympathizers. Prosecutors said several victims sustained serious injuries after being punched, kicked and hit with batons.

Defense lawyers had called for their clients to be acquitted, claiming the trial was politically motivated.

Far-left groups have announced plans to protest the verdict, prompting police to establish a large presence in Leipzig in anticipation of possible unrest. Leipzig authorities have restricted public gatherings in the city at the weekend.

Germany's top security official said the case showed authorities won't accept any forms of political violence. Interior Minister Nancy Faeser said federal and state police would act decisively if there is far-left violence in the coming weeks.

The far-right Alternative for Germany party, which has come under scrutiny from security services for its ties to

turban

s, welcomed the verdict. It accused Lina E. and her co-defendants of "terrorist methods" and lamented that the sentences weren't longer.
Posted by: trailing wife || 06/01/2023 00:00 || Comments || Link || E-Mail|| [18 views] Top|| File under: Antifa/BLM
India-Pakistan
Following 13 Raids In Madhya Pradesh, NIA Nets 3 Islamic State Operatives
[OneIndia] The National Investigation Agency has busted an Islamic State

...formerly ISIS or ISIL, depending on your preference. Before that they were al-Qaeda in Iraq, as shaped by Abu Musab Zarqawi. They're really very devout, committing every atrocity they can find in the Koran and inventing a few more. They fling Allah around with every other sentence, but to hear western pols talk they're not really Moslems....
module in

Jabalpur

,

Madhya Pradesh

.

The operation was led by the NIA in assistance with the Intelligence Bureau and Madhya Pradesh Anti Terrorism Squad. During the raid, the agencies recovered sharp-edged weapons, ammunition, incriminating documents and digital devices.

Three arrests took place during the operation, which included raids at 13 locations in Jabalpur on May 26 and 27. The three persons arrested include, Syed Mamoor Ali, Mohammad Adil Khan and Mohammad Shahid. They will be produced before a special NIA court in Bhopal.

On May 24, the NIA had

started the paperwork but haven't done much else

during its probe Into the alleged pro-Islamic State activities of Mohammad Adil Khan, who had come under the radar in August last year. He and his associates are accused of being involved in propagating the ideology of the Islamic State through social media platforms. They also undertook the 'Dawah' programme, the agency has also learnt.

An official tells OneIndia that the activities were carried out with the intention of unleashing violent mostly peaceful attacks in India on behalf of the Islamic State. The module has been accused of conducting meetings in local Masjids and hatching conspiracies to spread terror in India, the agency the said in a statement.

The probe also revealed that the three were highly radicalised and were determined to carry out violent mostly peaceful terror acts. They were also involved in collecting funds and propagating the ideology of the Islamic State. They were also motivating other youth to carry out attacks, while luring them to join the organization.

The NIA said that Syed Mamoor Ali had created a local group by the name of 'Fisbilillah' and was also operating a WhatsApp group in the same name. Through this he would post propaganda material, an official also said. In addition to this he was also running several other channels on YouTube, the official also said.
Posted by: trailing wife || 06/01/2023 00:00 || Comments || Link || E-Mail|| [19 views] Top|| File under: Islamic State
J&K: Civilian Shot Dead By Terrorists in Anantnag
[OneIndia] A migrant civilian, identified as Deepu, was tragically shot and killed by Lashkar-e-Taiba
...the Army of the Pure, an Ahl-e-Hadith terror organization founded by Hafiz Saeed. LeT masquerades behind the Jamaat-ud-Dawa facade within Pakistain and periodically blows things up and kills people in India. Despite the fact that it is banned, always an interesting concept in Pakistain, the organization remains an blatant tool and perhaps an arm of the ISI...


gunnies

in the

Anantnag district

of Jammu and Kashmir

...a disputed territory lying between India and Pakistain. After partition, the Paks grabbed half of it and call it Azad (Free) Kashmir. The remainder they refer to as "Indian Occupied Kashmir". They have fought four wars with India over it, the score currently 4-0 in New Delhi's favor. After 72 years of this nonsense, India cut the Gordian knot in 2019, removing the area's special status, breaking off Ladakh as a separate state, and allowing people from other areas to settle (or in the case of the Pandits, to resettle) there....
. The incident took place when Deepu, a resident of Udhampur, was employed at a private circus fair situated in an amusement park near Janglaat Mandi in Anantnag. The circus people had their own security as well.

The victim had gone to a nearby market to purchase milk when two

cycle of violence

-borne youths fired three bullets at him from a close range at 8.30 pm, police said.

Following the attack, Deepu was swiftly shifted to a nearby hospital for medical treatment. Tragically, despite efforts to save his life, he

departed this vale of tears

.

A little known outfit,

Kashmir Freedom Fighter

, believed to be a shadow outfit of banned Pakistain-based Lashkar-e-Taiba, has

grabbed credit

for the killing.

"Terrorists fired upon one civilian namely Deepu R/O Udhampur working at private circus mela at amusement park near Janglaat Mandi in #Anantnag. He was taken to hospital where he

departed this vale of tears

," the Kashmir Zone Police tweeted. Police said a case has been registered and investigation is going on.

Police have

started the paperwork but haven't done much else

in connection with the incident and initiated a thorough investigation to identify and apprehend those responsible for the heinous act. The probe is currently underway to gather evidence and ascertain the motive behind the attack.
Posted by: trailing wife || 06/01/2023 00:00 || Comments || Link || E-Mail|| [17 views] Top|| File under: Lashkar e-Taiba
In crackdown on newly floated terror outfits, raids in Srinagar, Budgam: NIA
[GreaterKashmir] The National Investigation Agency (NIA) on Wednesday cracked down once again on the newly floated terrorist outfits in Jammu and Kashmir

...a disputed territory lying between India and Pakistain. After partition, the Paks grabbed half of it and call it Azad (Free) Kashmir. The remainder they refer to as "Indian Occupied Kashmir". They have fought four wars with India over it, the score currently 4-0 in New Delhi's favor. After 72 years of this nonsense, India cut the Gordian knot in 2019, removing the area's special status, breaking off Ladakh as a separate state, and allowing people from other areas to settle (or in the case of the Pandits, to resettle) there....
by raiding three locations in

Budgam

and

Srinagar

, the agency said.

During the raids, the agency said, incriminating literature and several digital devices were siezed.
Continued on Page 49
Posted by: trailing wife || 06/01/2023 00:00 || Comments || Link || E-Mail|| [30 views] Top|| File under: Govt of Pakistain Proxies
Kupwara DM restricts entry, usage of shopping complex belonging to Jamat e Islami: SIA
[GreaterKashmir

...a disputed territory lying between India and Pakistain. After partition, the Paks grabbed half of it and call it Azad (Free) Kashmir. The remainder they refer to as "Indian Occupied Kashmir". They have fought four wars with India over it, the score currently 4-0 in New Delhi's favor. After 72 years of this nonsense, India cut the Gordian knot in 2019, removing the area's special status, breaking off Ladakh as a separate state, and allowing people from other areas to settle (or in the case of the Pandits, to resettle) there....
] The District Magistrate

Kupwara

on Monday restricted usage and entry into properties worth three crores belonging to

Jamaat-e-Islami


...The Islamic Society, founded in 1941 in Lahore by Maulana Sayyid Abul Ala Maududi, aka The Great Apostosizer. The Jamaat opposed the independence of Bangladesh but has operated an independent branch there since 1975. It maintains close ties with international Mohammedan groups such as the Moslem Brotherhood. the Taliban, and al-Qaeda. The Jamaat's objectives are the establishment of a pure Islamic state, governed by Sharia law. It is distinguished by its xenophobia, and its opposition to Westernization, capitalism, socialism, secularism, and liberalist social mores...
(

JeI

) in the district on the recommendations of State Investigation Agency (SIA).

"To choke the availability of funds for secessionist activities and to dismantle the ecosystem of anti-national elements &

holy warrior

networks hostile to India's national security,

illusory sovereignty

, integrity and unity, property belonging to and held by banned JeI at Kupwara has been notified by concerned District Magistrates' in exercise of the powers conferred under section 8 of the Unlawful Activities (Prevention) Act, 1967 & Notification No. 14017/7/2019, dated 28- February- 2019 of Union Ministry of Home Affairs", read a statement, as reported by GNS.

"The property is a shopping complex comprising 20 shops along with appurtenant land falling under survey number 2990/2666/270 and survey number 3551/2979/263 has been sealed and entry / usage barred has been prohibited, reads the notification. Additionally "Red entry" to this effect has been made in the relevant revenue records. With this SIA Kashmir has got 57 properties of JeI notified till date", the statement said.

"The action, it is expected, would significantly dent

holy warrior

funding in J&K besides being another major step in restoring rule of law & a society without fear."

"Pertinently, SIA has identified as many as 188 JeI properties across the UT of J&K


Goodness! The JeI comptroller has been very prudent in his handling of the organization's funds in excess of immediate needs.

which have either been notified or are under the process of being notified for further legal action. These are as a result of investigation of case FIR number 17 of 2019 U/S 10, 11 & 13 of Police Station Batmaloo being investigated by SIA", read the statement further.
Posted by: trailing wife || 06/01/2023 00:00 || Comments || Link || E-Mail|| [17 views] Top|| File under:
Four Pakistani Terrorists Intercepted By Indian Army Along Line Of Control
A photo of the captives along with their booty can be seen at the link. The poor dears were loaded down like mules just from the sacks of unnamed narcotics.

[OneIndia] Four bandidos

holy warriors

have been intercepted by the Indian Army and Jammu and Kashmir

...a disputed territory lying between India and Pakistain. After partition, the Paks grabbed half of it and call it Azad (Free) Kashmir. The remainder they refer to as "Indian Occupied Kashmir". They have fought four wars with India over it, the score currently 4-0 in New Delhi's favor. After 72 years of this nonsense, India cut the Gordian knot in 2019, removing the area's special status, breaking off Ladakh as a separate state, and allowing people from other areas to settle (or in the case of the Pandits, to resettle) there....
police along the Line of Control in the

Poonch

sector, while they were trying to infiltrate into India.

They were attempting to cross the fence, when they were intercepted, officials said. Officials further added that the Army and police recovered some weapons, war-like stores, including one IED and narcotics from the terrorists.

Further, one Indian soldier was injured in the firing and has been evacuated, the PRO Defence said.

The development comes in the backdrop of the Indian Intelligence Bureau sounding a warning that the ISI may look to infiltrate more bandidos

holy warriors

into India. There has been a tight vigil along the border with Pakistain as there were reports that bandidos

holy warriors

would look to disrupt the G20 meet that was held in Srinagar last week. India had told Pakistain that there would be repercussions if bandidos

holy warriors

from the country tried to create trouble during the summit.

Security has been tightened across the Line of Control, with reports stating that the ISI has moved several bandidos

holy warriors

to forward areas. Information about the same was picked up by the Indian agencies after it was learnt that several launch pads had come up near the Line of Control.

The IB report said that nearly 10 to 20 bandidos

holy warriors

are awaiting orders from their handlers to infiltrate and they were at the Neelam Valley, Jhelum Valley and the leaf of Valley along the Line of Control.

Vigil has been upped along the border and a close watch is being kept at all times, an official tells OneIndia. The source also said that the Army and ISI would look to cause trouble in Jammu and Kashmir in a bid to shift focus from the ongoing problems in Pakistain.

There is not just a political tussle on in Pakistain, but the country also faces a severe economic crisis. The country is also facing a major problem of terrorism apart from people hitting the streets and wrecking havoc in the aftermath of Imran Khan
...aka The Great Khan, who ain't the sharpest bulb on the national tree...
's arrest.
Posted by: trailing wife || 06/01/2023 00:00 || Comments || Link || E-Mail|| [30 views] Top|| File under: Govt of Pakistain Proxies
2 terrorists killed in gun battle with security forces in North Waziristan's Dossali: ISPR
[Dawn] Two

bad boyz were potted

by security forces during an intelligence-based operation in the general area of North

Wazoo

's

Dossali

, the military's media affairs wing said on Wednesday.

According to a

blurb

issued by the Inter-Services Public Relations (ISPR), the operation was conducted on the reported presence of

snuffies

in the area.

"During the operation, an intense fire exchange occurred between security forces and terrorists, resulting in the killing of two terrorists," it said.

The ISPR said weapons and ammunition were also recovered from the slain

snuffies

who were "actively involved in terrorist activities against security forces and the killing of innocent citizens".

It added that sanitisation of the area was under way to eliminate other

snuffies

in the area.

ATTACK ON POLIO TEAM
Meanwhile,
...back at the dirigible, Jack stuck the cigar in his mouth, stepped onto the gantry, and asked Got a light, Mac?

Von Schtinken stopped short, lowering the dagger and trying to control his features.

If you light that thing, Herr Armschtröng, he pointed out, his voice tense, we all die!...
a soldier deployed to provide security to polio
...Poliomyelitis is a disease caused by infection with the poliovirus. Between 1840 and the 1950s, polio was a worldwide epidemic. Since the development of polio vaccines the disease has been largely wiped out in the civilized world. However, since the vaccine is known to make Moslem pee-pees shrink and renders females sterile, bookish, and unsubmissive it is not widely used by the turban and automatic weapons set. Currently the disease is only found in Pakistain and Afghanistain...
teams was martyred in an attack by

snuffies

in

North Waziristan

's

Spinwam

area, another ISPR statement said.

"On May 31, 2023,

snuffies

attempted to disrupt the ongoing polio campaign by firing on the members of a polio team," the statement said, adding that security personnel deputed for the team's security "effectively engaged terrorists' location, ensuring the safety of all members of the team and extricated them unharmed".

However,


man does not live by words alone, despite the fact that sometimes he has to eat them...


the ISPR added, during the ensuing exchange of fire between the security personnel and

bully boy

s, 25-year-old Sepoy Saqibur Rehman, a resident of Mardan district, "sacrificed his life in the line of duty, embracing martyrdom".

Sanitisation of the area was being carried out to eliminate any

snuffies

found in the area, the statement said.

Posted by: trailing wife || 06/01/2023 00:00 || Comments || Link || E-Mail|| [29 views] Top|| File under: Pak Taliban (TTP)
Israel-Palestine-Jordan
Woman in coma since 2001 Sbarro Palestinian terror attack dies of wounds
[IsraelTimes] NY-born Chana Nachenberg, 53, had been in vegetative state since

suicide kaboom

at pizzeria in Jerusalem 22 years ago; becomes 16th fatality of attack

A woman who was critically

maimed

in an infamously deadly Paleostinian terror attack and who has remained in a vegetative state for 22 years, has died of her injuries at Ichilov Hospital in Tel Aviv, hospital authorities said Wednesday.



Chana Tova Chaya Nachenberg

was 31 years old on the day a Paleostinian

jacket wallah

killed 15 civilians, including seven children, and

maimed

over 100 others at the

Sbarro

pizzeria in Jerusalem on August 9, 2001. She became the 16th fatal victim of the bombing, among the deadliest during the Second Intifada.

Born in New York, Nachenberg was at the pizzeria that day with her daughter, three years old at the time, who

beat feet from

the attack physically unharmed.

Nachenberg's father, Yitzhak, told Hebrew-language media that his daughter died on Wednesday "after almost 22 years of heroism."

"Her daughter, our granddaughter, is 24 and a half today. My daughter was supposed to be 53 years old in a month. It has been 21 years and nine months since the attack, for which my daughter has been unconscious, in a coma, at Reuth [Rehabilitation] Hospital in Tel Aviv. About three weeks ago, she was hospitalized at Ichilov Hospital, where she died this evening," he said.

The US is still seeking the extradition of a Paleostinian woman in Jordan convicted as an accomplice in the 2001

suicide kaboom

. Two American citizens were among the victims, including 15-year-old Malki Roth, whose parents have waged a campaign to get the terrorist,

Ahlam Aref Ahmad al-Tamimi

, extradited to the US.

The Roths have repeatedly called on US authorities to press Jordan, which has received billions of dollars in American assistance, to turn over Tamimi for trial.

Tamimi, who chose the target and guided the bomber there, was arrested weeks after the bombing and sentenced by Israel to 16 life sentences with a judges' order that she never be released.

Tamimi was released from Israeli prison in October 2011 in exchange for the release of Israeli soldier Gilad Shalit, captured by

Hamas, the braying voice of Islamic Resistance®,

in 2005 and held hostage in Gazoo
...Hellhole adjunct to Israel and Egypt's Sinai Peninsula, inhabited by Gazooks. The place was acquired in the wake of the 1967 War and then presented to Paleostinian control in 2006 by Ariel Sharon, who had entered his dotage. It is currently ruled with an iron fist by Hamaswith about the living conditions you'd expect. It periodically attacks the Hated Zionist Entity whenever Iran needs a ruckus created or the hard boyz get bored, getting thumped by the IDF in return. The ruling turbans then wave the bloody shirt and holler loudly about oppression and disproportionate response...
Since her release to Jordan, she has expressed no remorse and has boasted that she was pleased with the high

corpse count

. Paleostinian terror group Hamas took responsibility for the attack.

Tamimi, a Jordanian national, received a hero's welcome at Queen Alia International Airport in Amman upon her arrival, and subsequently became a popular television broadcaster and public speaker, boasting of her role in the Sbarro attack. She met her husband, convicted Paleostinian terrorist Nizar Tamimi, behind bars in Israel, and married in a ceremony carried live on Jordanian television. In 2020, Nizar Tamimi was deported by Jordan to Qatar
...an emirate on the east coast of the Arabian Peninsula. It sits on some really productive gas and oil deposits, which produces the highest per capita income in the world. They piss it all away on religion, financing the Moslem Brotherhood and several al-Qaeda affiliates. Home of nutbag holy manYusuf al-Qaradawi...
The US has charged Ahlam Tamimi with conspiring to use a weapon of mass destruction against American nationals. The charge was filed under seal in 2013 and announced by the Justice Department four years later. Her name was added to the FBI's list of Most Wanted Terrorists.

The US and Jordan signed an extradition treaty in 1995. But in 2017, Jordan's high court blocked her extradition, reportedly claiming the treaty was never ratified.

Last year, Interpol dropped an international warrant for Tamimi.
Posted by: trailing wife || 06/01/2023 00:00 || Comments || Link || E-Mail|| [27 views] Top|| File under:
Two Palestinians sentenced to life, plus 30 years, for deadly Ariel attack last year
[IsraelTimes] Youssef Sameeh Assi and Yahya Marei convicted of murder for shooting at settlement entrance that killed security guard Vyacheslav Golev

An Israeli military court on Wednesday sentenced two Paleostinians to life in prison for carrying out a deadly shooting attack in the West Bank settlement of

Ariel

last year.



Vyacheslav Golev

, 23, was

bumped off

inside a guard booth at a gate to the West Bank settlement on April 29, 2022, by Paleostinian assailants Youssef Sameeh Assi and Yahya Marei.

Golev used his body to shield his fiancée, Victoria Fligelman, from the hail of bullets, saving her life. The couple both worked as security guards at the settlement and would regularly do their shifts together.

Assi and Marei were convicted of intentionally causing the death of Golev. The offense is equivalent to murder in West Bank military courts. They were also convicted of the attempted murder of Fligelman, along with weapons offenses and obstruction of justice.

The pair were sentenced to life plus 30 years in jail, and were also ordered to pay a total of NIS 3 million ($800,000) to the Golev and Fligelman families.

Fligelman had testified during the trial.

According to an indictment filed against the

button men

last year, Assi and Marei decided to carry out the attack after hearing reports of

festivities

between Paleostinians and Israeli security forces. The two purchased weapons — improvised Carlo submachine guns — and a vehicle to carry out the attack. The incitement said they decided on the Ariel entrance, on a weekend night, because "they thought it would be the best way they could carry out their plan and escape from the area."

The two were arrested in their hometown of

Qarawat Bani Hassan

a day later, on April 30, 2022.

In late July 2022, the IDF demolished their homes. As a matter of policy, Israel demolishes the homes of Paleostinians accused of carrying out deadly terror attacks. The efficacy of the policy is controversial within the Israeli security establishment, and human rights


When they're defined by the state or an NGO they don't mean much...


activists have denounced it as unfair collective punishment.

Tensions between Israel and the Paleostinians have been elevated for the past year, with the military carrying out near-nightly raids in the West Bank, in the wake of a series of deadly Paleostinian terror attacks.

A string of Paleostinian attacks in Israel and the West Bank has killed 20 people since the start of this year and left several more seriously hurt.

At least 112 West Bank Paleostinians have been killed since the beginning of the year — most of them while carrying out attacks or during

festivities

with security forces, but some were uninvolved civilians or were killed under circumstances that are being investigated.
Posted by: trailing wife || 06/01/2023 00:00 || Comments || Link || E-Mail|| [22 views] Top|| File under: Hamas
Confrontations reported between settlers and Palestinians near Homesh outpost
[IsraelTimes] Confrontations between Israeli settlers and Paleostinians close to the illegal outpost of Homesh were reported Wednesday evening, with conflicting reports of events.

Paleostinian media outlets first report that settlers had attacked homes in the village of Burqa adjacent to Homesh. Shortly afterwards, a statement is issued by a spokesperson for Homesh saying that "dozens" of Paleostinians had marched toward the outpost, threw stones at the IDF soldiers and settlers present, and set fires close by.

The statement adds that IDF soldiers forced the Paleostinians back to Burqa. The IDF is yet to issue a statement on the incident however.

A new yeshiva building for Homesh was constructed in the outpost overnight Sunday on state land as a replacement for a previous structure built on private Paleostinian land. The development came after a military order barring Israelis from residing in the area was lifted last week, which itself followed the passage of a law in March revoking a 2005 legislative ban on Israelis entering the area.

Settler activists seek to re-establish Homesh as a fully functioning, legal settlement, while opponents, including the residents of Burqa oppose the settlement activity since it prevents them from obtaining access to their land.
Posted by: trailing wife || 06/01/2023 00:00 || Comments || Link || E-Mail|| [16 views] Top|| File under:
US Air Force pilots violated deconflict protocols in Syria
Direct Translation via Google Translate. Edited.


[RIA] US Air Force pilots violated

deconfliction protocols

in Syria by activating weapons systems when approaching Russian aircraft, said Oleg Gurinov, deputy head of the Center for the Reconciliation of Warring Parties.

"Gross violations of the deconflict protocols and the bilateral Memorandum on Flight Safety in Syria by the US-led so-called international coalition continue. The activation of weapons systems by US Air Force pilots is still noted when approaching Russian Aerospace Forces aircraft performing scheduled flights in eastern Syria," said rear admiral.

The day before, the Russian Foreign Intelligence Service reported that the United States was preparing terrorist attacks in crowded places in Syria. According to the agency, this activity is managed from the American military base at

Al-Tanf

.

Dozens of ISIS militants are being trained there , whose ranks are regularly replenished by terrorists released by the Americans from prisons in the occupied northeastern part of Syria.

As clarified in the Foreign Intelligence Service , militants carry out sorties in the troubled southern provinces of Suwayda and Deraa. The strategically important highway between Palmyra and the city of Deir ez-Zor is also under threat .

Posted by: badanov || 06/01/2023 00:00 || Comments || Link || E-Mail|| [39 views] Top|| File under:
Who's in the News
40
[untagged]
5
Islamic State
4
Tin Hat Dictators, Presidents for Life, & Kleptocrats
3
Migrants/Illegal Immigrants
3
Narcos
3
Govt of Pakistain Proxies
2
Commies
1
Hizb-ut-Tahrir
1
Human Trafficking
1
al-Shabaab (AQ)
1
Lashkar e-Taiba
1
Mob Rule
1
Pak Taliban (TTP)
1
PFLP-GC
1
Sublime Porte
1
Taliban/IEA
1
Antifa/BLM
1
[untagged]
1
Boko Haram (ISIS)
1
Govt of Iran
1
Hamas
1
Hezbollah
Bookmark
E-Mail Me
The Classics
The O Club
Rantburg Store
The Bloids
The Never-ending Story
Thugburg
Gulf War I
The Way We Were
Bio
Merry-Go-Blog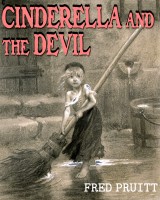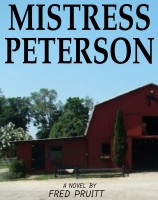 On Sale now!


A multi-volume chronology and reference guide set detailing three years of the Mexican Drug War between 2010 and 2012.

Rantburg.com and borderlandbeat.com correspondent and author Chris Covert presents his first non-fiction work detailing the drug and gang related violence in Mexico.

Chris gives us Mexican press dispatches of drug and gang war violence over three years, presented in a multi volume set intended to chronicle the death, violence and mayhem which has dominated Mexico for six years.
Click here for more information


Meet the Mods
In no particular order...


Steve White
Seafarious
tu3031
badanov
sherry
ryuge
GolfBravoUSMC
Bright Pebbles
trailing wife
Gloria
Fred
Besoeker
Glenmore
Frank G
3dc
Skidmark



Better than the average link...



Rantburg was assembled from recycled algorithms in the United States of America. No trees were destroyed in the production of this weblog. We did hurt some, though. Sorry.
3.231.217.107

Help keep the Burg running! Paypal: