-Short Attention Span Theater-
Dupe entry: Samaria in a sewage stalemate
All but one of 22 Palestinian villages refuse connection to sewage line, Environmental Protection Ministry says.

Swirling in the strikingly green valley below the southern Samaria community of Nofim is a rambling stream amid grass and trees – filled with dangerous quantities of sewage.

A subterranean sewage pipe connects to the underbellies of four of the five surrounding settlements – Nofim, Yakir, Etz Ephraim and Sha'arei Tikva – and will within a few months also connect to that of Ma'aleh Shomron, bringing all of the effluent to a treatment facility in Eliyahu.

Despite Israeli offers to connect the 22 surrounding Palestinian villages to the same pipe, all but one of them refused the proposal, Environmental Protection Ministry and Shomron Regional Council officials explained during an exclusive tour of the area on Thursday.

Instead, their sewage flows into the aquifer below and ends up directly in the stream, according to the officials.

"That's a testament to the fact that we are doing everything we can to prevent pollution in Judea and Samaria, but nevertheless, the Palestinians refuse to cooperate," Environmental Protection Minister Gilad Erdan told The Jerusalem Post during the tour.

Although planned about 15 years ago, the pipeline was only constructed about eight years ago, and a decade ago sewage from the settlements as well flowed directly into the stream, according to Shomron Environmental Association director Itzik Meir.

Erdan expressed hope that donor countries would agree to only continue giving the villages financial support if they agree to connect to the sewage pipeline. Meanwhile, he also said he hoped that the relationship between the local Palestinian and Israeli communities would improve, though he certainly has doubts about this matter.

"Hopefully I will be surprised," he said.

"It's important for me to reveal whether they're making political use of water," Erdan said. "Or maybe it's a problem of misunderstanding – but that is hard for me to believe."

Another Environment Ministry official was slightly more optimistic, explaining that one of the 22 villages had, in fact, recently agreed to hook up to the sewage pipe, a deal that would be finalized in a few weeks time. The official said he could not reveal the name of the village at this point.

Yet a third official told the Post he suspected that the local Palestinian governments were unwilling to connect their villages due to "political reasons" – simply "because they don't want to recognize Israel as a presence in the area."

The Palestinian Water Authority could not be reached by press time.



Just when you think things could not get more stupid, the Paleostinians prove that it can be done.
Posted by: Alaska Paul || 02/05/2012 20:18 || Comments || Link || E-Mail|| [252 views] Top|| File under:
Global Warming Drops a Meter of the White Stuff on Sarajevo
Bosnia's government declared a state of emergency in its capital on Saturday after Sarajevo was paralyzed by snow, while in Rome residents dug out from the city's biggest snowfall in 26 years, which shut down the Colosseum. The week-long cold snap -- the worst in decades in Eastern Europe -- has killed at least 176 people, many of them homeless, especially in countries such as Ukraine.
I feel particularly bad now, since - how many did you say were homeless? - since it's worse to be dead if you're homeless.
In Sarajevo, more than three feet (one meter) of snow fell on Saturday, closing roads and public transportation. A resident of Sarajevo said, "This is unbelievable. I can't remember snow like this in the past 30 years. Maybe when I was a child, but since then nothing like this."

The state of emergency order said all schools must remain closed in Sarajevo, that women and children should stay at home, and that men should only report to work if their jobs are essential. It also ordered men who own shovels or vehicles big enough to plow snow to help the city clear the streets, especially ones leading to hospitals.
Posted by: Bobby || 02/05/2012 08:10 || Comments || Link || E-Mail|| [325 views] Top|| File under:
Ever been that drunk?
A college student claims he was injured when a fraternity member in a "drunken stupor" decided "that it would be a good idea to shoot bottle rockets out of his anus," and did so, "but instead of launching, the bottle rocket blew up in the defendant's rectum, and this startled the plaintiff and caused him to jump back," and fall off the fraternity's deck.

Louis Helmburg III sued The Alpha Tau Omega Fraternity Inc., of Huntington, West Virginia, and Travis Hughes, a fraternity member, in Cabell County Court.

Helmburg claims - in a statement it would be difficult to deny - that "firing bottle rockets out of one's own anus constitutes an 'ultra-hazardous' activity," which exposes both defendants to strict liability.

Helmburg says he suffered pain and medical expenses, and lost playing time on the Marshall University baseball team. He claims the Alpha Tau deck from which he fell lacked a railing, which violated Huntington building codes.
In addition to the full story at the link, the complaint in .pdf is here
Posted by: Nimble Spemble || 02/05/2012 00:00 || Comments || Link || E-Mail|| [365 views] Top|| File under:
Lawsuit: Defendant Breached a Duty Not to Shoot Bottle Rockets Out of His Anus
From a complaint filed on January 23 in West Virginia, reported today by Courthouse News Service:

8.    [Defendant] was highly intoxicated on this date and time, and decided in his drunken stupor that it would be a good idea to shoot bottle rockets out of his anus on the [Alpha Tau Omega fraternity] deck, located on the back of the ATO house.

10.   [Defendant] placed a bottle rocket in his anus [and] ignited the fuse, but instead of launching, the bottle rocket blew up in Defendant's rectum, and this startled plaintiff and caused him to jump back, at which time he fell off of the ATO deck, and he became lodged between the deck and an air conditioner unit adjacent to the deck.

13.    Per the applicable codes ... the deck in question should have had a railing, which comported with said codes.

16.    ATO owed plaintiff a duty to provide a safe deck, including a railing, and ... a duty to supervise its guests and its own fraternity members, such as Defendant, and other under age persons, from consuming alcohol on its premises, which leads to stupid and dangerous activities, such as shooting bottle rockets out of one's own anus.

18.   [Defendant] also owed plaintiff ... a duty of care not to drink under age, or to file bottle rockets out of his anus.

19.   [Defendant] breached this duty when he both drank under age ... and attempted to fire a bottle rocket out of his anus while under the influence. The act of firing a bottle rocket, within Huntington City Limits, was also a crime.

22.   Plaintiff asserts that the activity of underaged drinking and firing bottle rockets out of one's own anus constitutes an "ultra-hazardous" activity which exposes both of these defendant to strict liability.
Posted by: Beavis || 02/05/2012 00:00 || Comments || Link || E-Mail|| [258 views] Top|| File under:
Caribbean-Latin America
Mexico bitches, whines about crime and impacts from... illegals deported back
Illegal immigration is a contentious topic in the United States, but it can be a touchy subject in Mexico too. This is especially true in northern border cities such as Tijuana, where hundreds of Mexicans are returned each day.

The city's officials say the presence of large numbers of deportees poses public safety problems and further strains social-service programs.


No shit?


Business owners near the border complain that they drive up crime and drive away customers. Deportees say they often are made to feel like convicts even when they are not -- ostracized, unable to find work, lacking any family or friends in the area, targeted by police as well as criminals who shake them down and take their money and documents.


to be sure, Mexico is asking for criminal info on who is getting sent back so they can handle them appropriately, but perhaps they could, you know, stop this before they cross? Nahhhh
Posted by: Frank G || 02/05/2012 09:59 || Comments || Link || E-Mail|| [255 views] Top|| File under:
Caucasus/Russia/Central Asia
Thousands in streets over pro and anti-Putin rallies
[Daily Nation (Kenya)] Tens of thousands

erupted into the streets

of Moscow on Saturday for rival rallies arguing over the future of Russian leader Vladimir Putin

...Second President of the Russian Federation and the first to remain sober. Because of constitutionally mandated term limits he is the current Prime Minister of Russia. His sock puppet, Dmitry Medvedev, was installed in the 2008 presidential elections. Putin is credited with bringing political stability and re-establishing something like the rule of law. During his eight years in office Russia's economy bounced back from crisis, seeing GDP increase, poverty decrease and average monthly salaries increase. During his presidency Putin passed into law a series of fundamental reforms, including a flat income tax of 13%, a reduced profits tax, and new land and legal codes. Under Putin, a new group of business magnates controlling significant swathes of Russia's economy has emerged, all of whom have close personal ties to Putin. The old bunch, without close personal ties to Putin, are in jail or in exile...
, in a trial of political strength one month ahead of presidential polls.

While protesters from the anti-Putin movement massed for their third rally in less than two months urging the Russian strongman to quit, his supporters also filled a square in western Moscow to bursting point.

Police said 138,000 turned up for the pro-Putin rally in the west of the capital and put the number of protesters at the anti-Putin event at around 36,000. However opposition rally organisers insisted they mobilised over 120,000.

Bundled up in down jackets, fur coats and felt boots, the protesters defied freezing weather of around minus 17 degrees Celsius as Russia's political temperature heated up ahead of the March 4 elections.

The rally by the anti-Putin movement -- its third since disputed December 4 parliamentary polls -- was seen as a crucial test of whether activists can keep their momentum to pose a real challenge to the Russian strongman.

"We are not afraid of the frost. We are afraid of lies," said Mikhail Matrosov, a 51-year-old businessman who came to the rally with his friends. "We are for fair elections," he said.

The protesters marched onto Bolotnaya Square just on the other side of the Moscow river from the Kremlin and massed to hear speeches from activists and politicians calling on Putin to quit for the sake of the country.

"Putin wants to rule forever! One, two, three Putin leave!" cried opposition activist Ilya Yashin.

Leader of opposition Yabloko party, Grigory Yavlinsky, said: "We are different but we are all of the same colour, the colours of the Russian flag!"

Posted by: Fred || 02/05/2012 00:00 || Comments || Link || E-Mail|| [265 views] Top|| File under:
Economy
Cheap natural gas jumbles energy markets
Stirs fears it could inhibit renewables


WaPo says that like it's a bad thing...

For the past three years, promoters of shale gas and environmentalists opposed to coal-fired power plants have hailed the sudden abundance of U.S. natural gas as a bridge to a renewable-energy future. But natural gas has become so cheap that many energy experts and environmentalists now wonder whether it will turn into a long, bumpy detour.



Cheap gas has thrown energy markets into turmoil. It is impossible for almost any other source of electric power to compete, especially coal and nuclear. And it has left solar and wind, despite their own falling costs, heavily dependent on government mandates.

U.S. natural gas prices, which hit more than $13 per thousand cubic feet in 2008, have tumbled to about $2.50 per thousand cubic feet. Rapidly rising production of shale gas and a warm winter have created a glut and pushed supplies in storage to 21 percent above the average of the past five years.

That has been good news for consumers, whose gas and electric bills have declined slightly.


You can just hear the groans from the green lobby and the rent-seekers...

And it is a hopeful sign for the chemical industry, which uses gas as a raw material, and the makers of electric vehicles. President Obama is promoting the use of natural gas in trucks. And since burning natural gas emits half the greenhouse gases of burning coal, it could cut the quantity of climate-changing emissions.


But with WaPo, there's always a but...

But cheap gas has also thrown energy markets into turmoil. It is impossible for almost any other source of electric power to compete, especially coal and nuclear. By trimming fuel bills, cheap gas has reduced incentives for energy conservation and efficiency. And it has left solar and wind, despite their own falling costs, heavily dependent on government mandates in California and roughly 30 other states, including Maryland.

"Shale gas has changed the game in the United States," said Paul Browning, head of General Electric's thermal-products division, which makes gas turbines. "It is putting pressure on other power generation technologies."


Mr. Browning says that like it's a bad thing...

The shale gas rush has raised myriad environmental issues over wastewater disposal, the toxicity of chemicals used to produce the gas, a possible link to earthquakes, and the amount of potent methane gas that escapes during drilling, possibly offsetting the climate benefits of gas over coal.


WaPo thus raises all the shibboleths that will be used by Bambi and the watermelons to try and limit this cheap energy. But WaPo conveniently ignores the real reason why cheap energy is a problem: there's less to tax, less to give away in government grants and programs, and fewer opportunities for rent-seeking.

But the economic issue is disruptive, too. The rush to produce shale gas "is forcing all of us to seriously address what it means for us," said Ralph Izzo, chief executive of Public Service Enterprise Group (PSEG), a New Jersey-based utility that relies on nuclear energy for half of its power supply. Izzo said it would mean "the delay of the nuclear renaissance for years to come."


That's not a problem. Nuclear energy is clearly part of the mix, but what society needs is cheap energy, not energy from one source or another. We use what's cheap now. If NG goes away in a generation, that's when we'll build nuclear power plants. At that point we'll hope that the technology has advanced considerably.

Coal use is fading. PSEG is increasing natural gas's share of its power generation mix from 15 to 35 percent and shrinking coal's share from 35 to 15 percent. In North Carolina, Duke Energy's new Buck natural gas plant is producing power 30 percent cheaper than the company's renovated Belews Creek plant, one of the most efficient coal plants in the country.


Memo to Barack Obama: this is how you cut back the use of coal.

Even gas-producing companies are cutting back because of the glut. Chesapeake Energy, a leading shale gas company, said Jan. 23 that it will cut the number of rigs drilling for gas to 24, a third of its average in 2011. Chesapeake also said it would curtail its natural gas production by about 8 percent. Exxon Mobil said Tuesday that it has maintained its 70-rig U.S. fleet but doubled the percentage of rigs searching for oil instead of gas.

Some supporters of wind and solar energy are worried that natural gas could undercut those technologies, too.
Last year, in a report titled "Are We Entering a Golden Age of Gas?," then-International Energy Agency head Nobuo Tanaka warned that "while natural gas is the 'cleanest' fossil fuel, it is still a fossil fuel. Its increased use could muscle out low-carbon fuels, such as renewables and nuclear. . . . An expansion of gas use alone is no panacea for climate change."


Just wait until we start mining underseas methane clathrates...

Rachel Cleetus, a senior climate economist at the Union of Concerned Scientists, said that "the problem is [natural gas] can take over the entire pie and crowd out renewables. Part of the reason this is happening is there's a boom and there's a sense that natural gas resources will be around forever."


It won't be forever, but if it's a generation or two, that's great: all the more time for research to get the costs of renewables down. It takes the pressure off our economy and lets us innovate, and it forces the advocates in 'renewables' to demonstrate the economic utility of their ideas. That's all to the better. Perhaps by the time the current NG boom is over we'll have working space elevators and space stations beaming solar energy down to earth receiving-stations by microwave.

In his State of the Union address on Jan. 24, Obama echoed the conventional wisdom, saying that "we have a supply of natural gas that can last America nearly 100 years" and that "the development of natural gas will create jobs and power trucks and factories that are cleaner and cheaper, proving that we don't have to choose between our environment and our economy."


So Bambi, how about a pipeline or two? And letting the oil companies drill?

But will natural gas continue undercutting other energy sources?


What if it does? Again, the key is cheap energy. We really don't care how we get it. NG is cheap. It's also pretty darned clean which is a bonus.

The day before the State of the Union address, the federal Energy Information Administration (EIA) underscored uncertainty about the outlook for gas supplies by slashing its estimates of how much gas is contained in the Marcellus Formation, the nation's biggest shale gas prospect. The agency lowered its estimate of the "technically recoverable resource" by two-thirds, to 141 trillion cubic feet. That is still equal to six years of total U.S. gas consumption and well above the U.S. Geological Survey's most recent Marcellus estimate, but it shows how much is still being learned about this new frontier.

John Staub, an EIA analyst, said proven reserves -- the most certain category -- in the Marcellus jumped 70 percent and that the rate of production decline in wells drilled has been slower than expected. But with new well data from Pennsylvania, Staub said, the EIA believes that less of the Marcellus can be tapped with existing technology than previously believed.

Overall, the United States has 273 trillion cubic feet of proven reserves, enough to last about 11 years. The EIA's estimate of gas resources that can ultimately be recovered stands at 2,214 trillion cubic feet, or 92 years at present consumption levels. However, that includes gas offshore and in Alaska's remote North Slope, where pipeline construction will be costly.


So we start building when the time is right.

There is enough certainty about supply for several companies to start pursuing export deals. Cheniere Energy Partners, which had built an import terminal for liquefied natural gas in Louisiana years ago, has won federal approval to turn it into an export terminal and is signing up customers, including Korea Gas. The EIA predicts that the United States will become a net exporter of liquefied natural gas by 2016.

But exports and gas-fueled trucks are bad news for utilities and chemical companies that prefer to keep natural gas supplies in the United States -- and to keep domestic gas prices low. Many believe they have seen this pattern before.

"We're living through an era that we'd call the tyranny of natural gas," said David Crane, chief executive of NRG, a major electric power company. "With all the enthusiasm for unconventional gas and low prices, the one group of people you don't see rushing to embrace it . . . are the utility execs. We remember 1992, when everyone thought gas would be $2 forever."

Back then, the United States built gas-fired power plants able to produce 200,000 megawatts, Crane said, equal to the entire power generation capacity in Japan. Then gas prices soared, defying economic models. Among utilities, Crane said, "everyone lost money." Duke Energy chief executive James Rogers later called gas the "crack cocaine" of the electric power business.

Since then, half the states have passed clean-electricity standards that could protect renewable energy sources from natural gas competition. But renewable-energy developers also like to remind people about the volatility of gas prices over the past decade or two.

James McDermott, a managing director at US Renewables Group, said that when building a power plant, which requires borrowing money for 15 to 20 years, the cost of inputs has a "tremendous effect" on risk and thus the cost of borrowing. Since the wind and sun are free, there is "no price risk," he said.


The wind and sun are NOT free: you have to convert the potential energy into real energy, and that costs money. Whatta maroon. I'll bet he's a rent-seeker.


Continued on Page 49
Posted by: Steve White || 02/05/2012 11:45 || Comments || Link || E-Mail|| [669 views] Top|| File under:
Europe
NJ Edison Museum Discovers Voice Recordings Of Bismarck And Moltke
For the first time, 21st-century audiences are able to hear the voice of Otto von Bismarck, one of the 19th century's most important figures.

The National Park Service announced this week that the German chancellor's voice has been identified among those found on a dozen recorded wax cylinders, each more than 120 years old, that were once stored near Thomas Edison's cot in his West Orange, N.J., lab. They include music and dignitaries, including the voice of the only person born in the 18th century believed to be available on a recording.

The trove includes Bismarck's voice reciting songs and imploring his son to live morally and eat and drink in moderation, and Helmuth von Moltke, the longtime chief of staff for the Prussian army reciting lines from Shakespeare and other literature.


Comparably, this would be like finding voice recordings of Ulysses S. Grant and William Tecumseh Sherman.
Posted by: Anonymoose || 02/05/2012 07:58 || Comments || Link || E-Mail|| [311 views] Top|| File under:
Greece faces 'deadline to clinch bailout'
[Al Jazeera]
Greece has only one day left to clinch a eurozone bailout and a bond swap with creditors to manage its crushing debt repayments, its finance minister has said, warning that talks were "on a knife edge".

"The moment is very critical," Evangelos Venizelos told

news hound

s on Saturday after a telephone conference with fellow eurozone finance ministers, which he described as "very difficult".

"Everything must be concluded by tomorrow (Sunday) night... so that we can be within the timetable given the bond maturities in March," the minister said.

Athens has been negotiating with the European Union


...the successor to the Holy Roman Empire, only without the Hapsburgs and the nifty uniforms and the dancing...


, the International Monetary Fund and the European Central Bank on further action needed to unlock a new rescue deal worth 130bn euros ($171bn).

Pressure is also mounting for a deal with private lenders to wipe out part of the 350bn euro ($460bn) Greek debt, with Athens facing loan repayments of 14.4bn euros ($19bn) on March 20.

Venizelos said two major points of contention with the EU and IMF remained open - controversial labour cost cuts, and new fiscal measures to address slippage to deficit targets owing to a greater than forecast recession. He said the time had come for the coalition of socialist, conservative and far-right parties backing the Greek interim government to make "a decision and a commitment" to pave the way for agreement.

Prime Minister Lucas Papademos is expected to summon the coalition party leaders to a meeting on Sunday. But the outcome is unclear, as all three parties have expressed misgivings about the additional fiscal reforms demanded by Greece's creditors.

Papademos has reportedly threatened to resign if his coalition backers reject the demanded austerity measures, though government

front man

Pantelis Kapsis refused to confirm this.

The coalition leaders are strongly opposed to demands for further civil service cuts, now reportedly affecting teachers and military staff, and for a reduction in the minimum monthly wage which now stands at 750 euros ($986).

Defence Minister Dimitris Avramopoulos warned on Saturday that "social tolerance has reached its limit" in Greece after two years of austerity.

"I fear society will not be able to respond to the asphyxiating terms being imposed," Avramopoulos told financial daily Imerisia.
Posted by: Fred || 02/05/2012 00:00 || Comments || Link || E-Mail|| [411 views] Top|| File under:
India-Pakistan
India tells Britain: We don't want your aid
India's Finance Minister has said that his country "does not require" British aid, describing it as "peanuts".
Pranab Mukherjee and other Indian ministers tried to terminate Britain's aid to their booming country last year - but relented after the British begged them to keep taking the money, The Sunday Telegraph can reveal.

The disclosure will fuel the rising controversy over Britain's aid to India. The country is the world's top recipient of British bilateral aid, even though its economy has been growing at up to 10 per cent a year and is projected to become bigger than Britain's within a decade.

Last week India rejected the British-built Typhoon jet as preferred candidate for a £6.3 billion warplane deal, despite the Development Secretary, Andrew Mitchell, saying that Britain's aid to Delhi was partly "about seeking to sell Typhoon."

Mr Mukherjee's remarks, previously unreported outside India, were made during question time in the Rajya Sabha, the upper house of parliament.
Posted by: tipper || 02/05/2012 09:13 || Comments || Link || E-Mail|| [247 views] Top|| File under:
Who's in the News
30
[untagged]
9
Govt of Syria
4
Govt of Pakistan
3
Arab Spring
2
al-Qaeda
2
Jamaat-e-Islami
2
al-Qaeda in Arabia
1
Lashkar-e-Islami
1
TTP
Bookmark
E-Mail Me
The Classics
The O Club
Rantburg Store
Comments Spam
The Bloids
The Never-ending Story
Thugburg
RSS Links
Gulf War I
The Way We Were
Bio
Merry-Go-Blog
Hair Through the Ages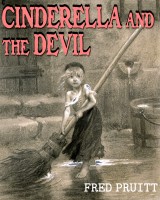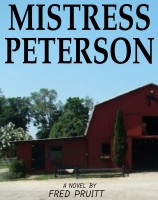 On Sale now!


A multi-volume chronology and reference guide set detailing three years of the Mexican Drug War between 2010 and 2012.

Rantburg.com and borderlandbeat.com correspondent and author Chris Covert presents his first non-fiction work detailing the drug and gang related violence in Mexico.

Chris gives us Mexican press dispatches of drug and gang war violence over three years, presented in a multi volume set intended to chronicle the death, violence and mayhem which has dominated Mexico for six years.
Click here for more information


Meet the Mods
In no particular order...


Steve White
Seafarious
Pappy
lotp
Scooter McGruder
john frum
tu3031
badanov
sherry
ryuge
GolfBravoUSMC
Bright Pebbles
trailing wife
Gloria
Fred
Besoeker
Glenmore
Frank G
3dc
Skidmark
Alaska Paul



Better than the average link...



Rantburg was assembled from recycled algorithms in the United States of America. No trees were destroyed in the production of this weblog. We did hurt some, though. Sorry.
54.159.91.117